30 famous young blonde actresses that we all know and love
Blonde actresses are eye candy in the movies and TV series they star in. There is something especially charming and bewitching about them, and viewers love it when they appear on-screen. A lot of blond actresses have become famous due to their talent and mesmerizing looks, and you can learn more about some of them below.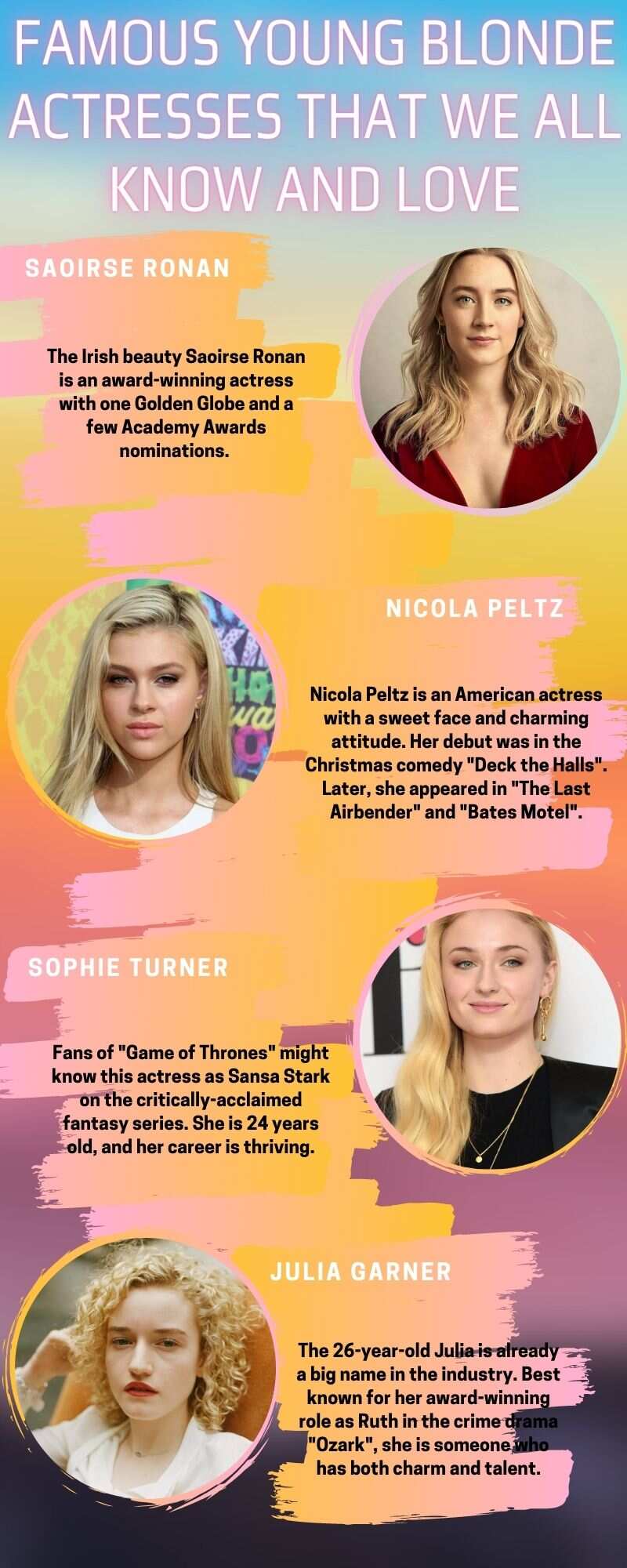 Many blonde celebrities are currently in high demand among movie producers. The industry has always appreciated the classic fair-haired beauties. In addition to everything, these actresses are very dedicated to their work and have rightfully earned their place in the movie industry.
Blond actress list: 30 beautiful movie stars
Check out the most fascinating facts about these famous blonde actresses and learn what they became so highly acknowledged for.
Blonde actresses in their 20s
We will start with young blonde actresses. Some of them are hot blonde actresses under 25, while some are slowly approaching 30. You are going to find out the most exciting things about their road to fame.
20. Chloë Grace Moretz
This gorgeous blonde actress started her fruitful career at a young age. She got into the industry when she was only six years old. Today, at the age of 23, she still gets plenty of attention and roles in movies.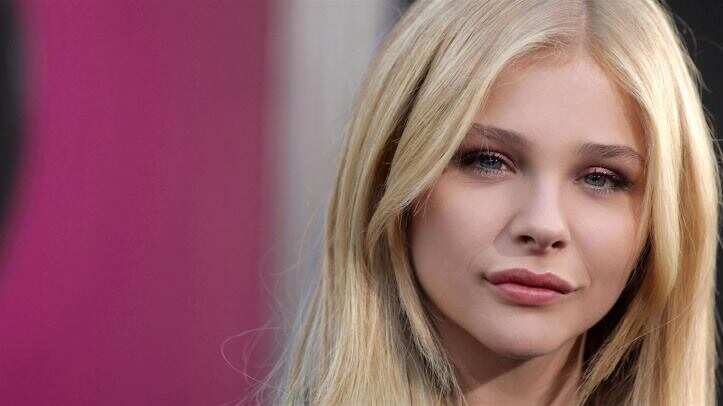 She became famous after films such as "Kick-A**" and "Let Me In". She has also featured in "Carrie", "Clouds of Sils Maria", "Dark Places", and "The 5th Wave".
19. Sierra McCormick
Sierra is known for both her red-haired and blonde-haired looks, and she rocks both of them. She is versatile and can portray a lot of roles.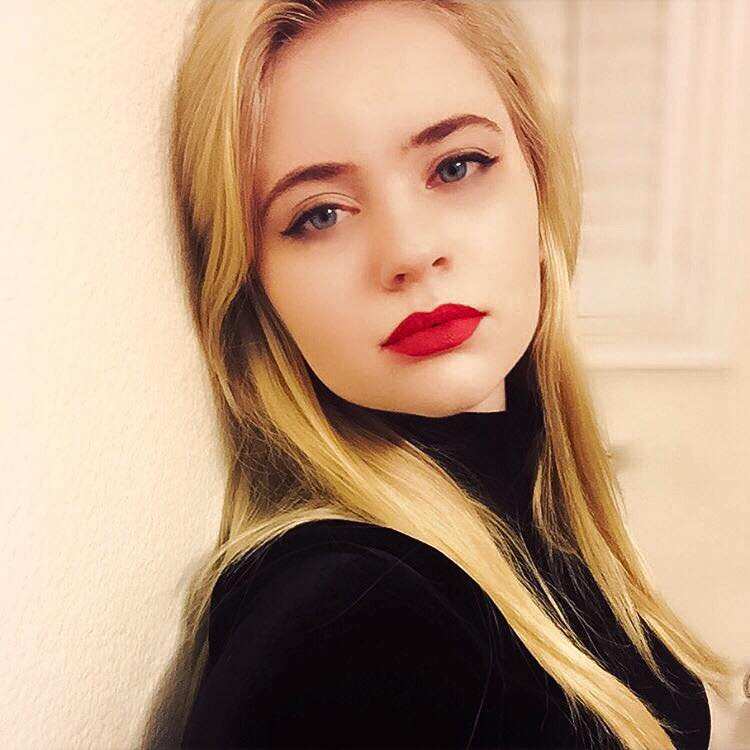 Her debut was when she portrayed Lilith on "Supernatural". She later appeared in "Hannah Montana" on Disney Channel, and after that, she began receiving a lot of offers. Today, she works mostly on television. She is 22 years old.
18. Mia Rose Frampton
This charismatic star is 24 years old. Known for her part as Becca Keeler on "Make It or Break It", she has no problem landing roles in Hollywood. Mia comes from a musical family, as her father Peter Frampton is a singer and a songwriter.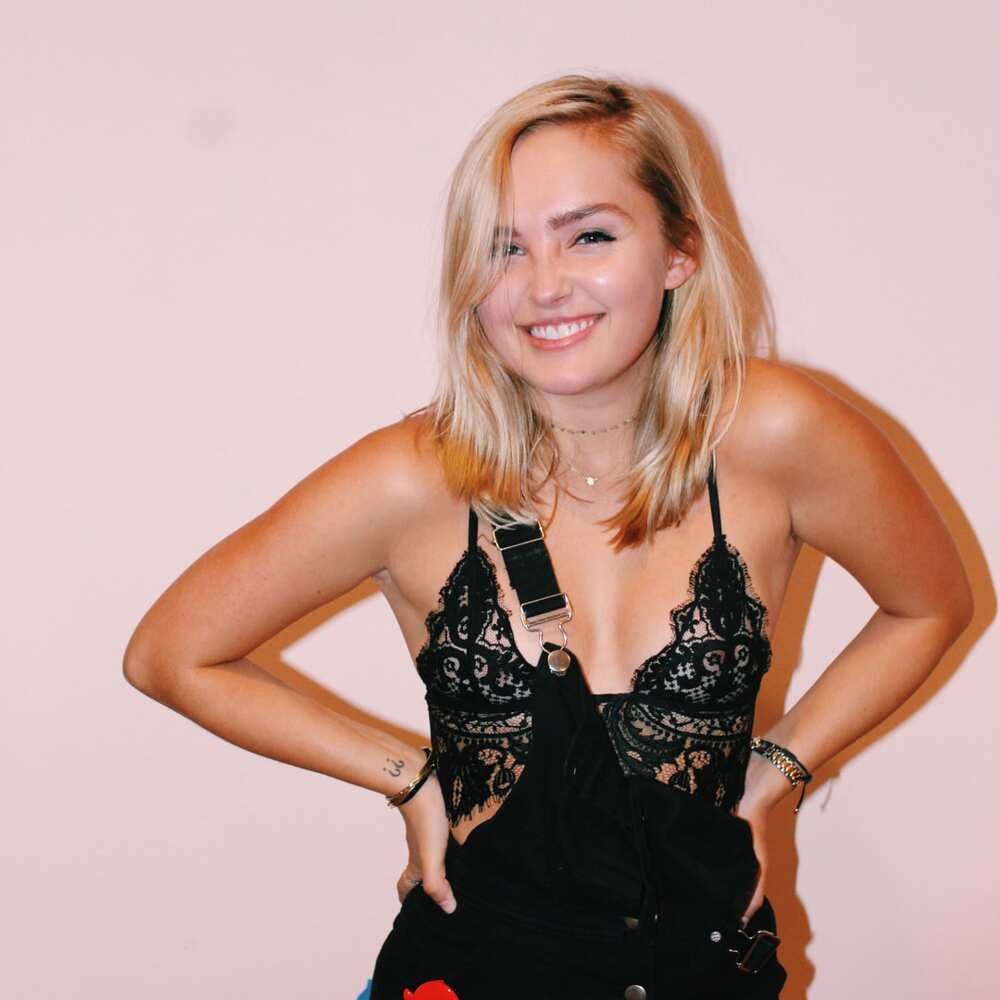 After her breakthrough role, this attractive girl has appeared in many films and TV series over the last decade. Fans often note her enigmatic blue eyes and passion for everything she does.
17. Abigail Breslin
This 24-year-old beauty became famous as a child actor and continued working towards success ever since. She has appeared in a bunch of comedies and some thriller productions. She even got nominated for an Academy Award due to her role in "Little Miss Sunshine".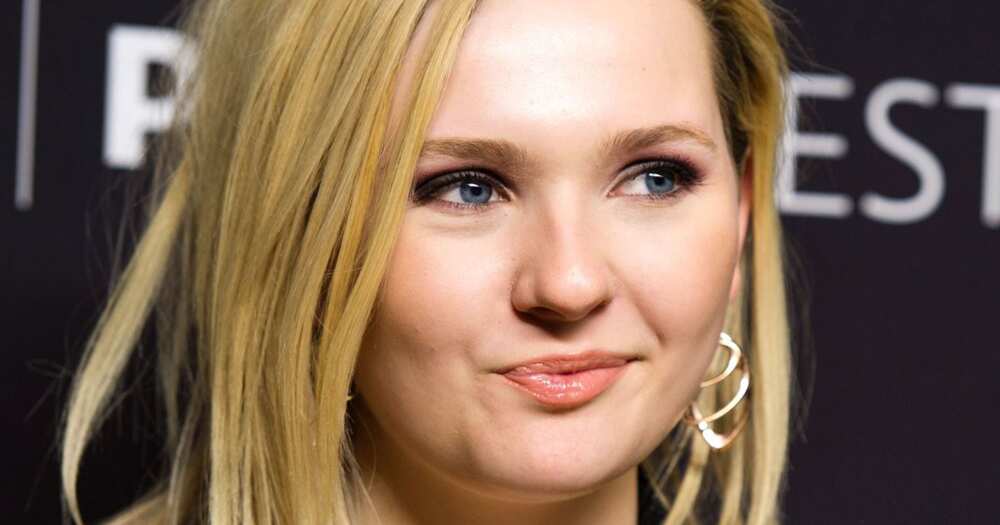 Abigail is not only a movie star but also a singer who has released a studio album "Janie Jones" and multiple singles. She also released her first book "This May Sound Crazy" in 2015.
16. Elle Fanning
Elle Fanning is the younger sister of Dakota Fanning, who is also a prominent actress. The fair-haired Elle is 22 years old, and already has an impressive list of movies behind her back.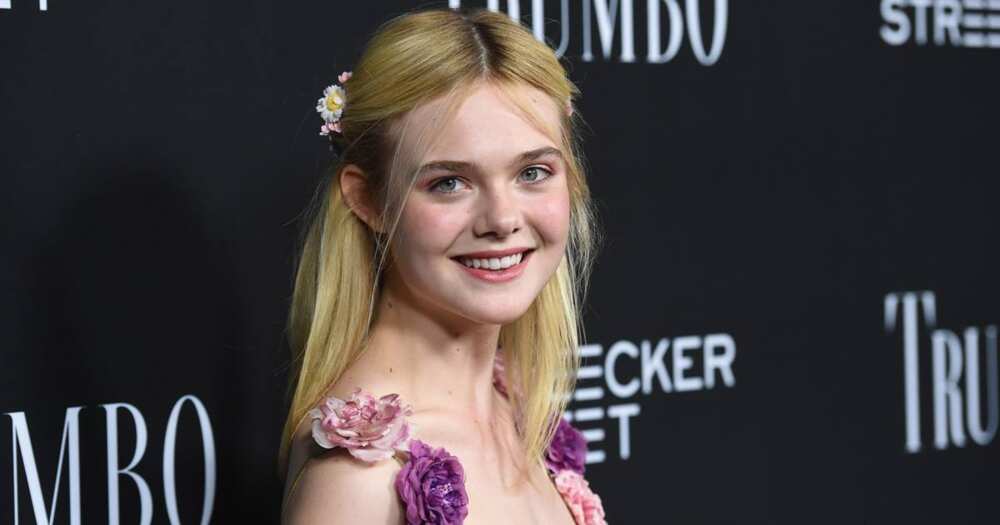 She debuted at the age of four, appearing in "I Am Sam" alongside her sister, and has been a successful child actor ever since. Elle has made an appearance in multiple Hollywood and independent productions and was also the youngest ever judge at the Cannes Film Festival.
15. Ava Elizabeth Sambora
Good genetics blessed Ava, as she was born to the famous musician Richie Sambora and the gorgeous actress Heather Locklear. Despite that, however, she managed to pave her own path in the industry.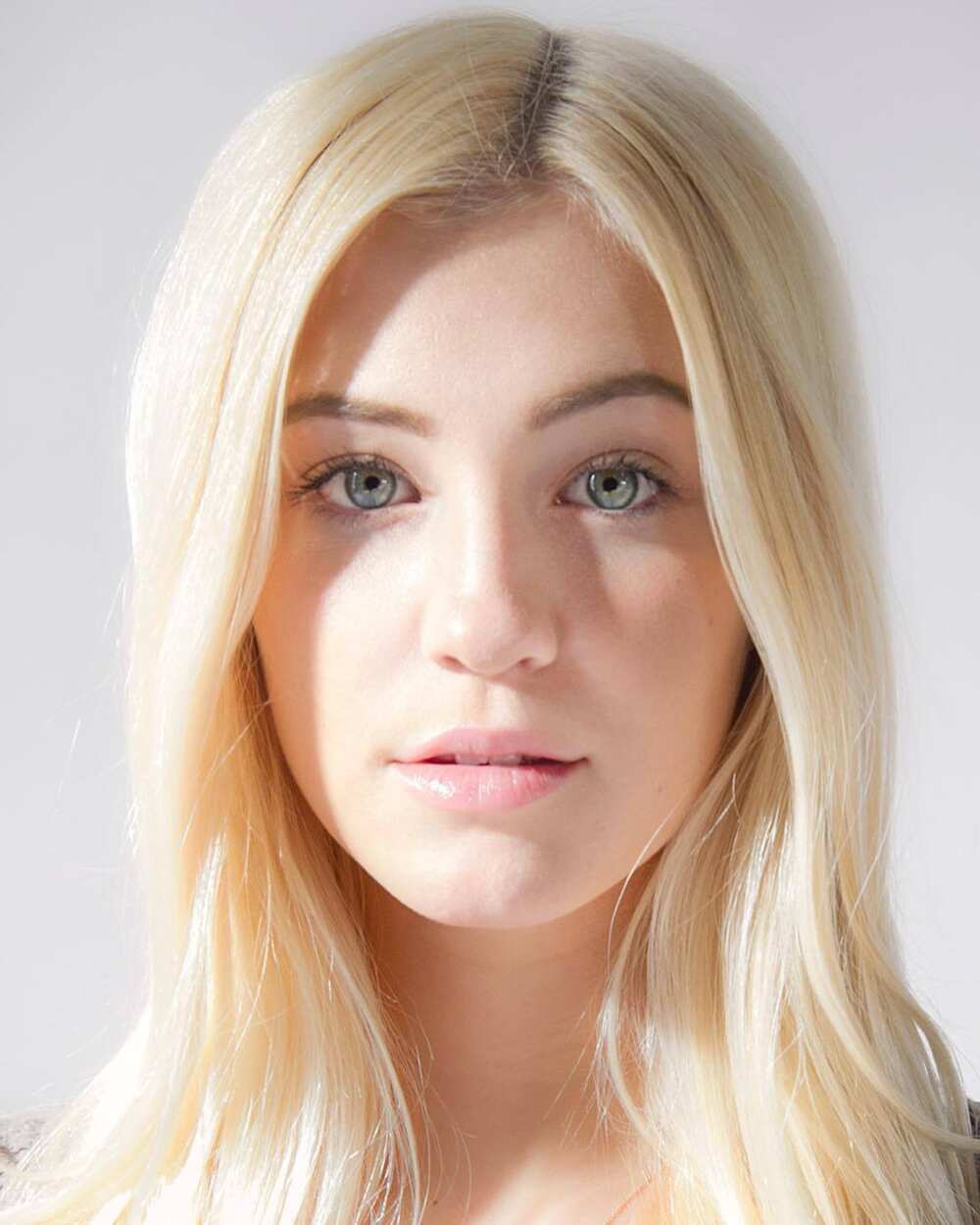 Ava is not just an actress but also a fashion model. In Hollywood, she is known for such movies as "This is 40", "A Dark Foe", and "Mommy Be Mine". Today, she is 22 years old.
14. Dove Cameron
This girl with a unique appearance and endless charisma started her career on the Disney Channel. She became a well-known teenage idol after portraying the main character in the sitcom "Liv and Maddie". Later, she also went on to star in"Descendants".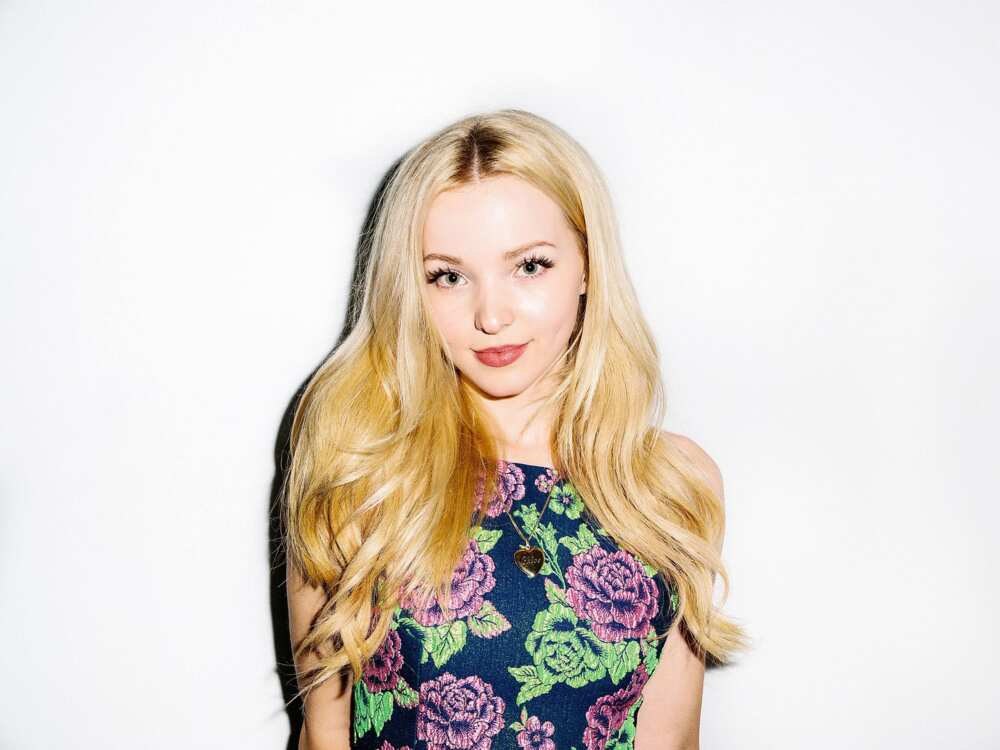 Her birth name is Chloe Celeste Hosterman, but today she is known as Dove Olivia Cameron. She is 24 years old as of today, and apart from her acting ventures, she is also a talented singer who released her first EP "Bloodshot/Waste" in 2019.
13. Olivia Holt
The American actress Olivia Holt is also a graduate of Disney Channel. Her first breakthrough role was in the series "Kickin' It", and then she proceeded to appear in more productions by this channel.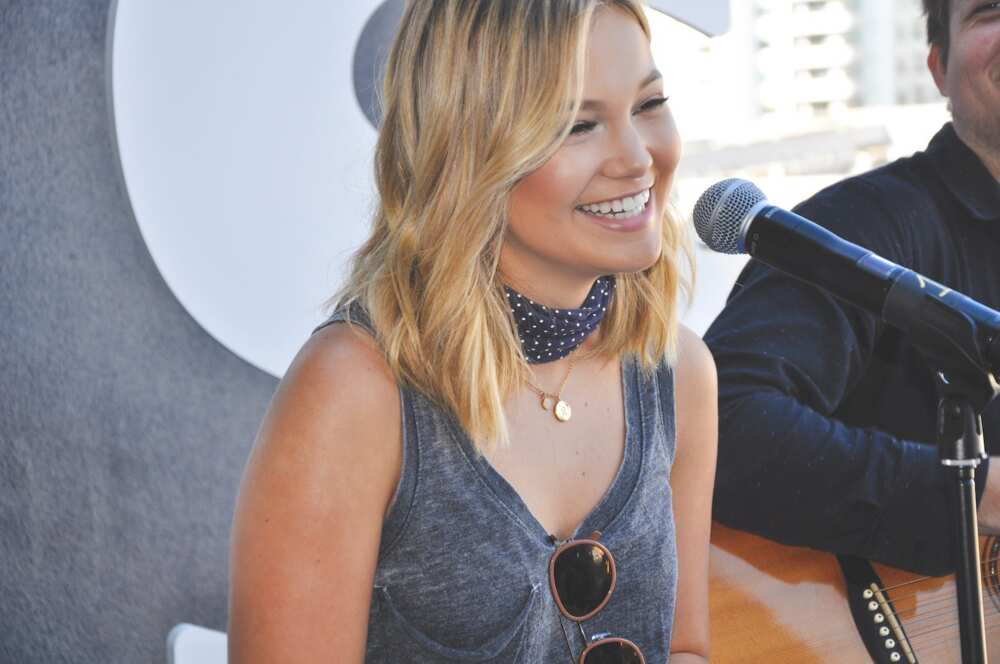 This determined young lady is 22 years old. In addition to her acting experience, she also worked as a voice actor. Besides that, she records music in the pop and R&B genres, and has already released the debut EP "Olivia".
12. Willow Shields
As a teenager, the charismatic Willow Shields gained prominence by playing Primrose Everdeen, Katniss' younger sister on "The Hunger Games" movie adaptation. Since then, she started getting plenty of offers.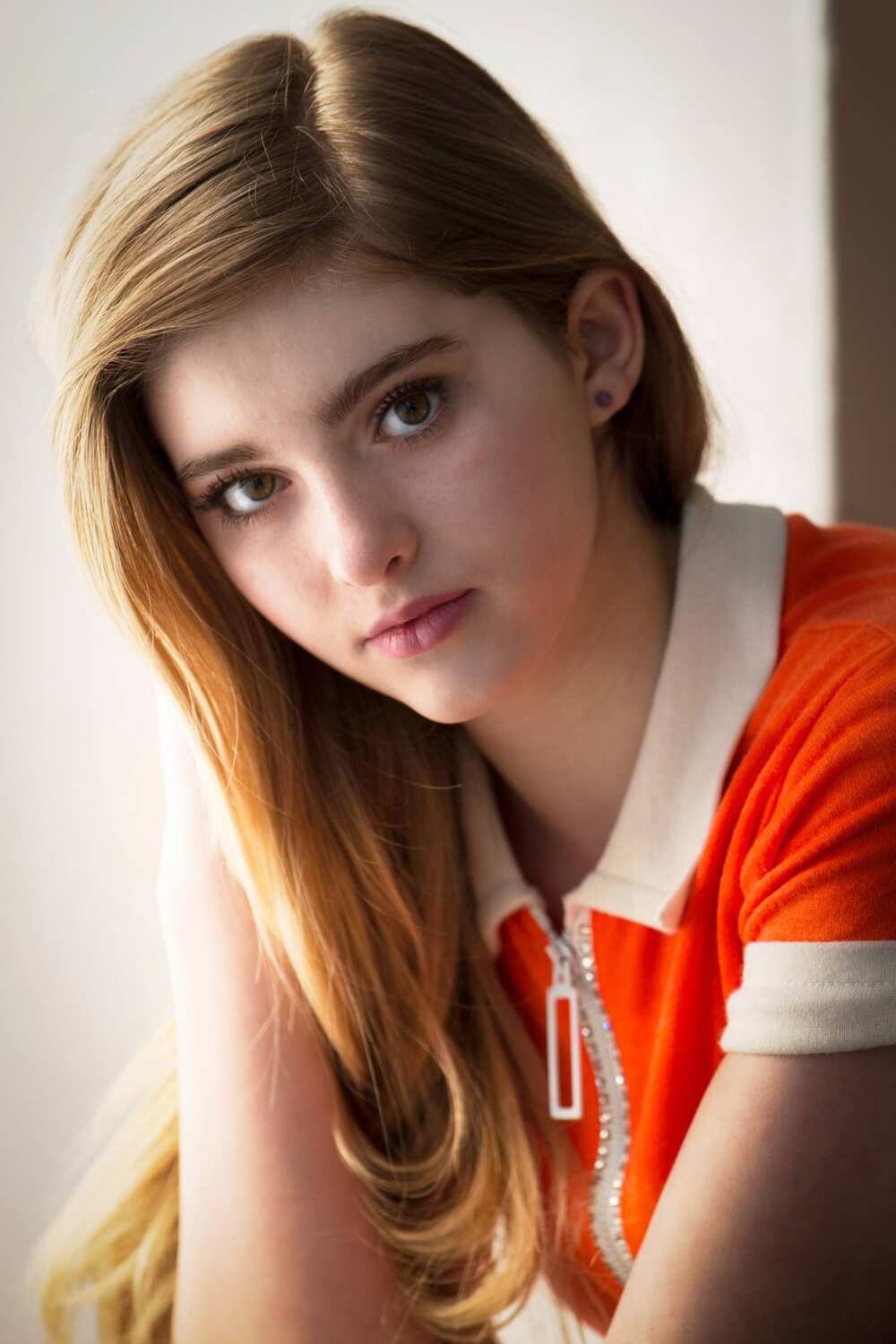 She is only 19 years old, but already has an impressive list of movie and television productions. Her latest venture was "Spinning Out" on Netflix, where she starred as Serena. Another interesting fact about her is her appearance on "Dancing with the Stars" as the youngest competitor ever - she was only 14 at the time of her participation.
11. Gracie Dzienny
Gracie Dzienny is a popular actress and model who gained prominence in 2011. Her appearance in the Nickelodeon action-comedy show "Supah Ninjas" first brought her into the limelight.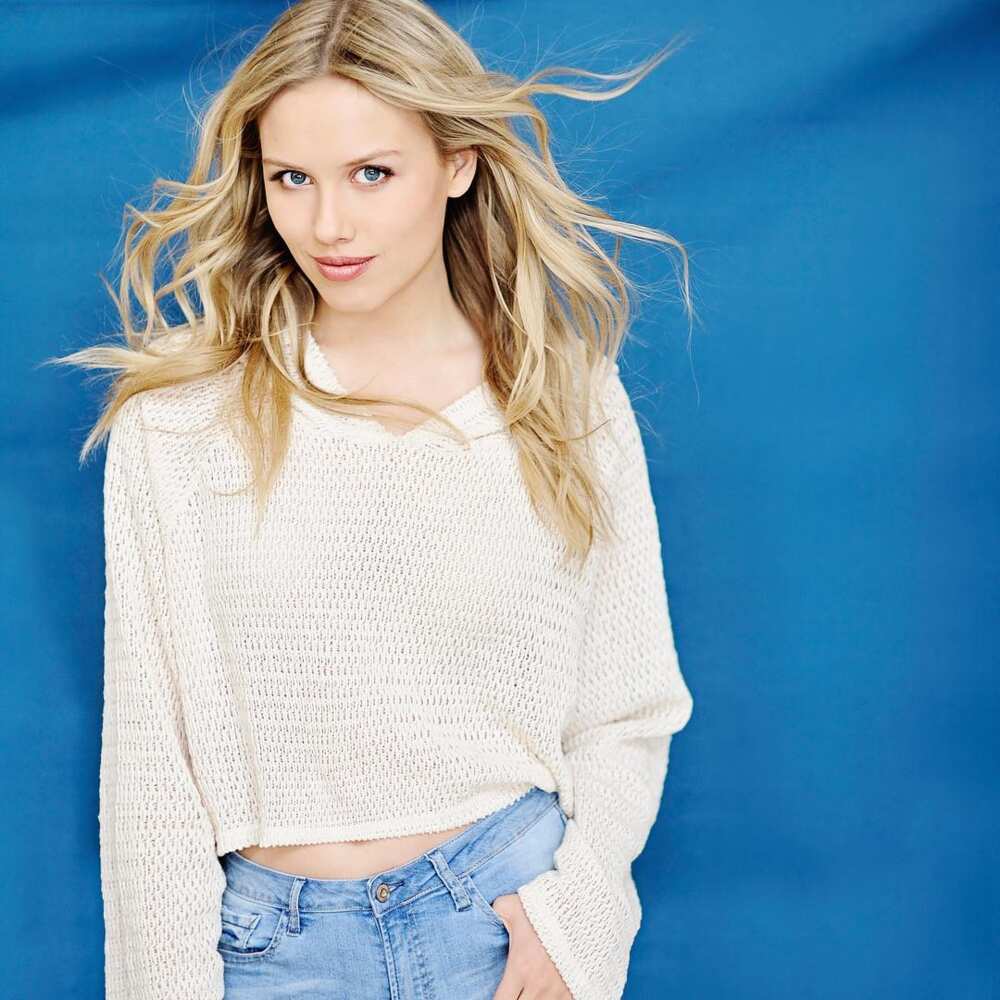 Ever since she became a recognized name in the acting world, she began frequently appearing on television. Her latest role was in the comedy-drama "Ramy" on Hulu.
10. Dakota Fanning
Dakota Fanning is the oldest of the Fanning sisters, and together with Elle, she has been gracing big screens since she was really young. Just like her sister's, her very first prominent role was in "I Am Sam".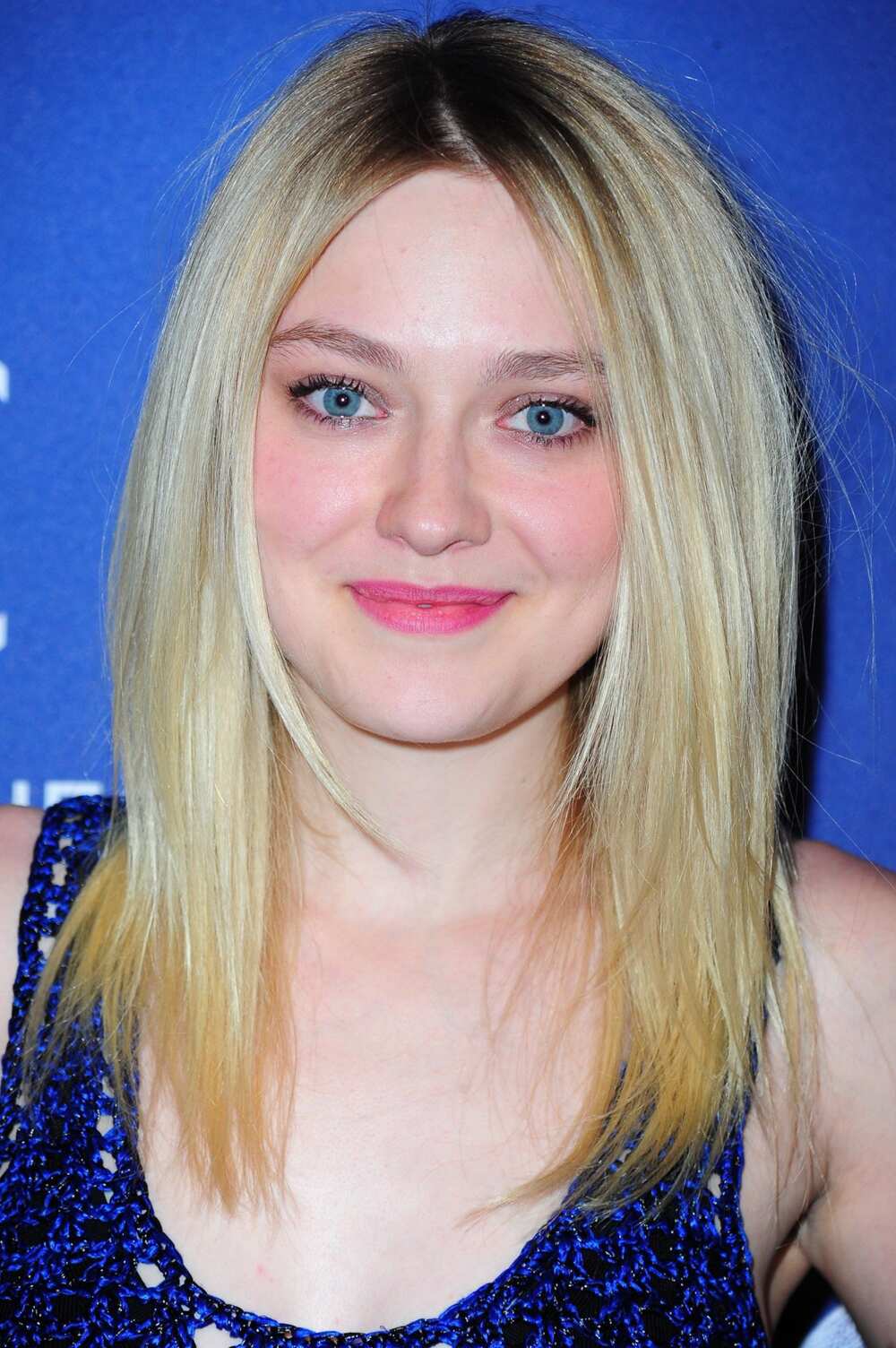 Later, she appeared in multiple acknowledged movies and proved that she can perform well in every genre, whether it is a romantic comedy or a drama. Additionally, she is a successful model.
9. Lili Reinhart
The charismatic Lili Reinhart, who comes from Cleveland, Ohio, has been a very artistic girl since she was young. She was a dancer for many years before she decided to become a movie and television actress.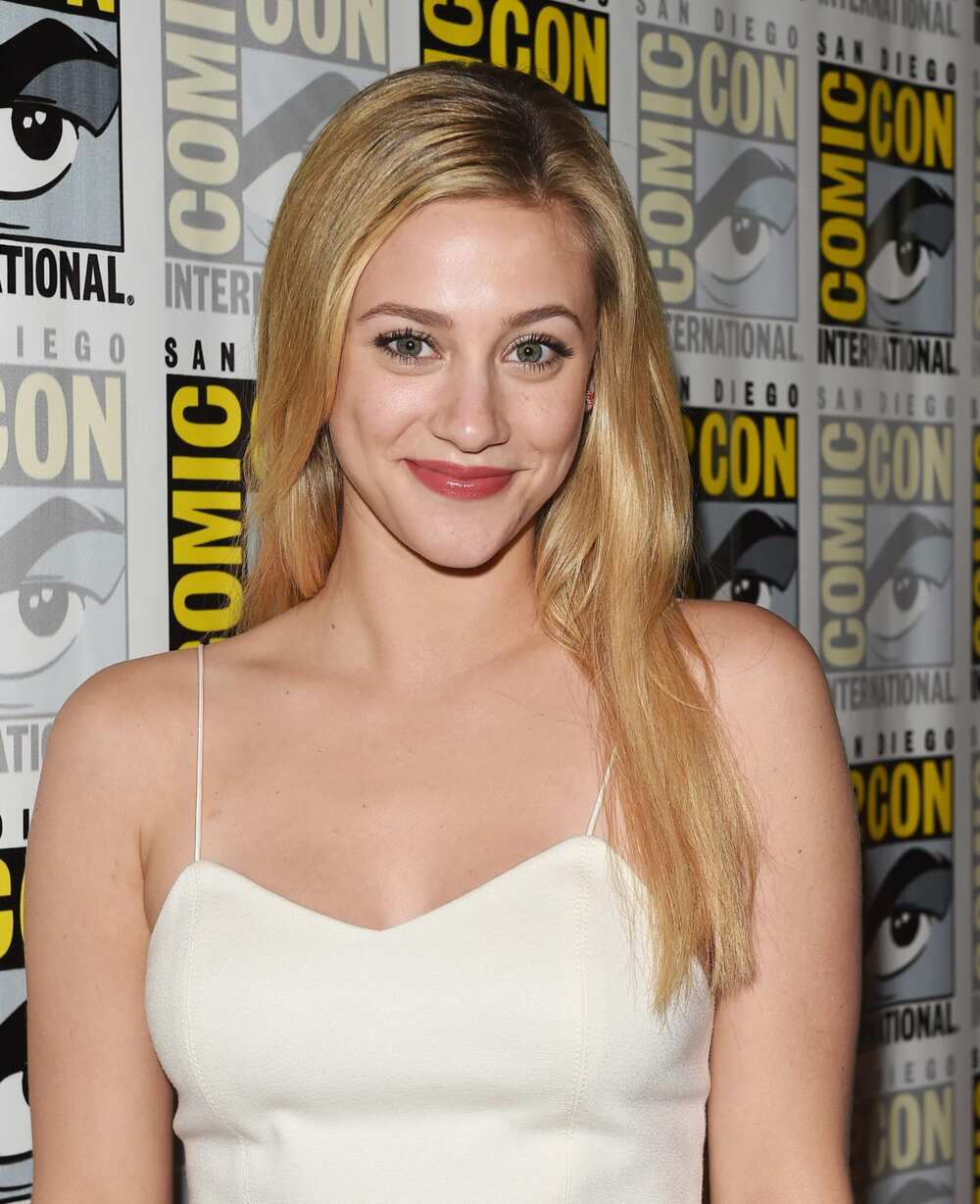 Lili is famous for her role as Betty Cooper in "Riverdale". Today, she is widely celebrated and recognized by her army of fans. She is 23 years old.
8. Emma Roberts
The 29-year-old Emma Roberts is the niece of the prominent actress Julia Roberts, but she became famous for her own hard work and talent. Throughout her career, she has starred in multiple comedies, though she is very flexible and can portray any role.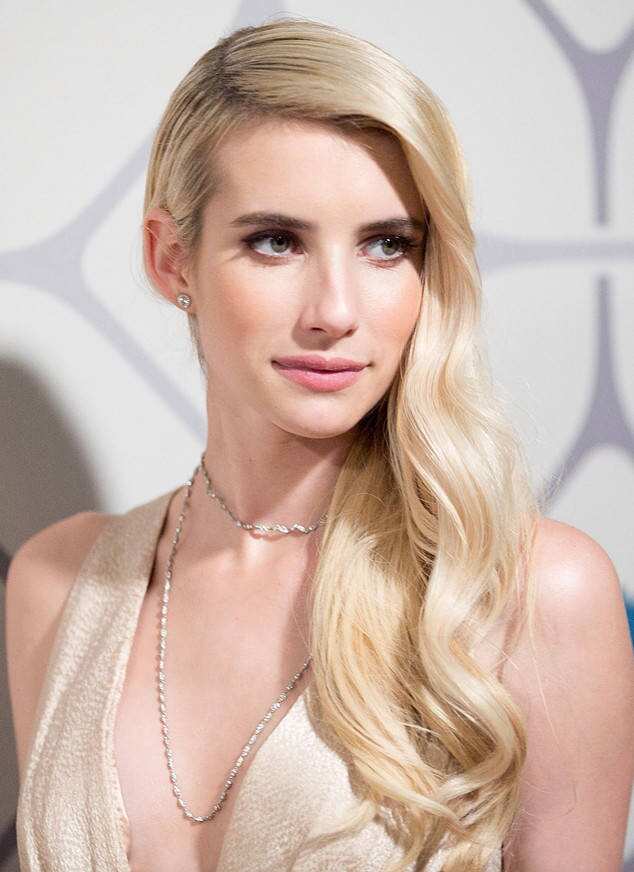 She also proved that she can sing, as her debut album "Unfabulous and More" came out in 2005. Currently, she is celebrated for her recent role on "American Horror Story".
7. Kiernan Shipka
This young star gained recognition due to her main role in "Chilling Adventures of Sabrina". She also was the voice of Jinora in "The Legend of Korra".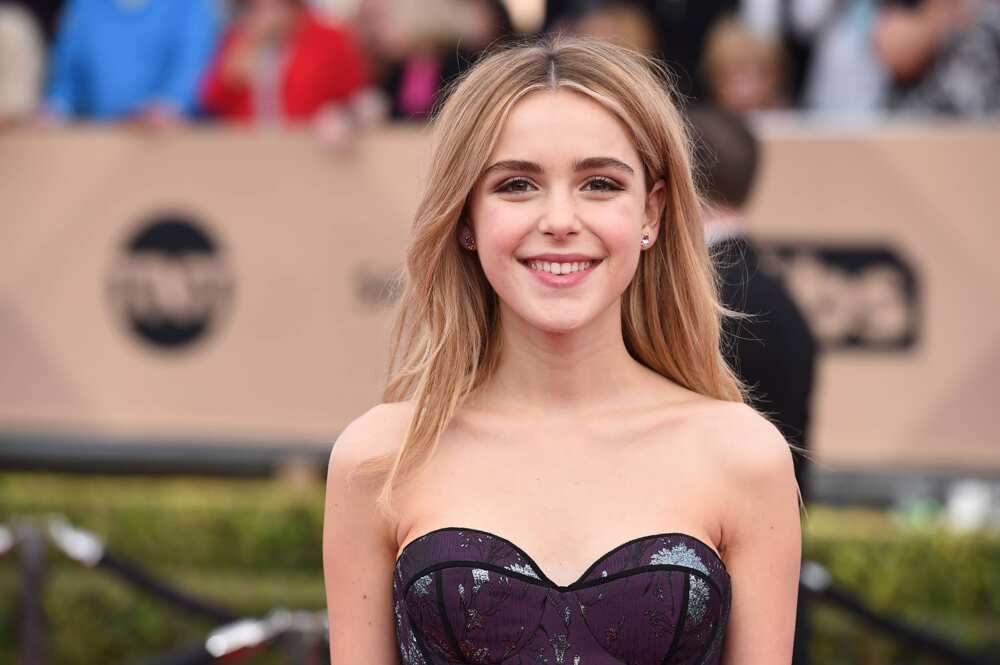 At the age of 20, Kiernan is already well-known in the industry and has proven that she can pull off every role that she is given.
6. Kathryn Love Newton
The 23-year-old Kathryn has got plenty of industry experience, as she has worked alongside some famous actors. She has been in the business since she was five.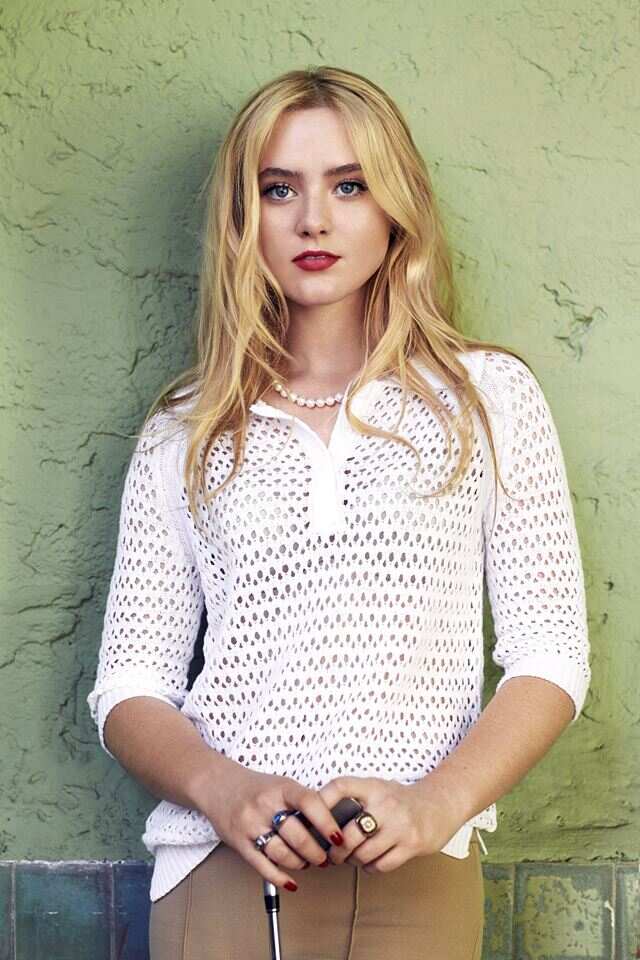 Among her most acknowledged roles are Allie in "The Society", Abigail in "Big Little Lies", an Louise in "Gary Unmarried".
5. Lily-Rose Depp
Lily-Rose Depp is the oldest daughter of Johnny Depp, one of the household name actors. It is no wonder that she decided to become an actress like her father, and she is doing a great job.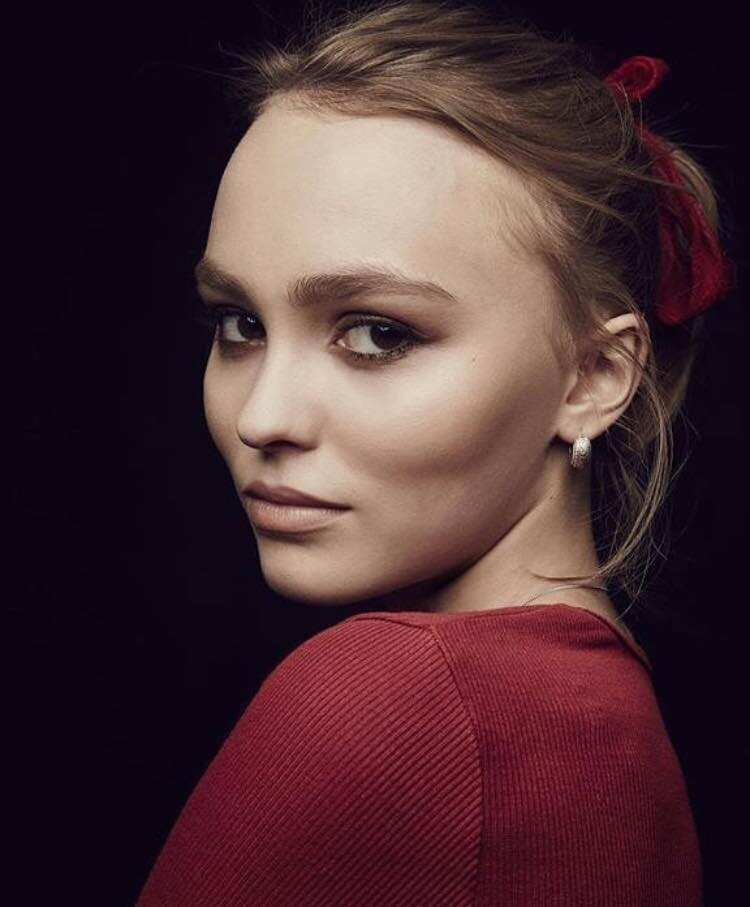 Lily-Rose's career debut was in "Tusk". Later, she appeared in "The Dancer", "Planetarium", and "The King". She is 20 years old.
4. Julia Garner
The 26-year-old Julia is already a big name in the industry. Best known for her award-winning role as Ruth in the crime drama "Ozark", she is someone who has both charm and talent.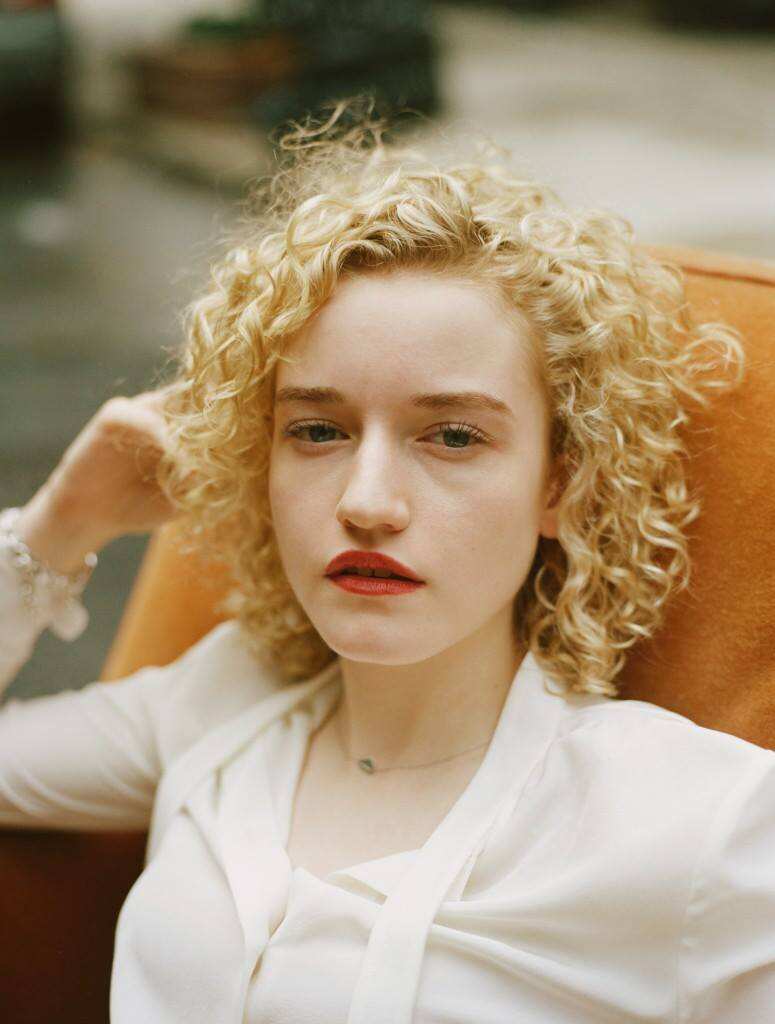 This movie star was born in New York and started taking acting lessons at the age of 15. Today, she has plenty of awards and nominations for her outstanding work.
3. Sophie Turner
Fans of "Game of Thrones" might know this actress as Sansa Stark on the critically-acclaimed fantasy series. She is 24 years old, and her career is thriving.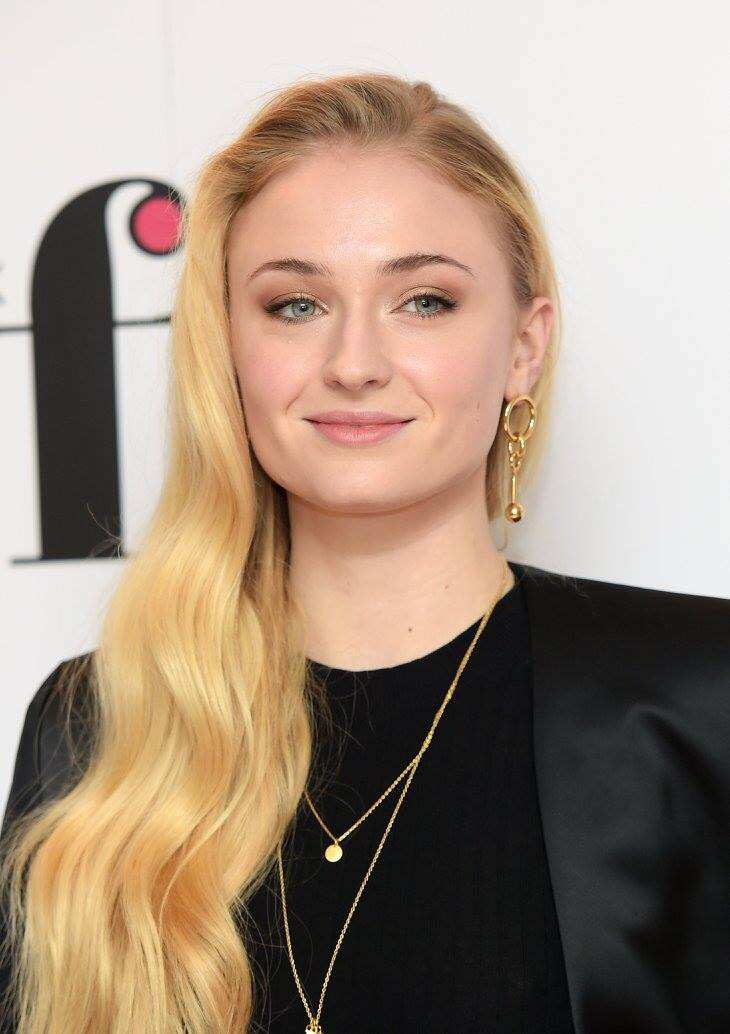 Her role as Sansa is just one of the many - some of her other characters are in"The Thirteenth Tale", "Another Me", and the X-Men series.
2. Nicola Peltz
Nicola Peltz is an American actress with a sweet face and charming attitude. Her debut was in the Christmas comedy "Deck the Halls". Later, she appeared in "The Last Airbender" and "Bates Motel".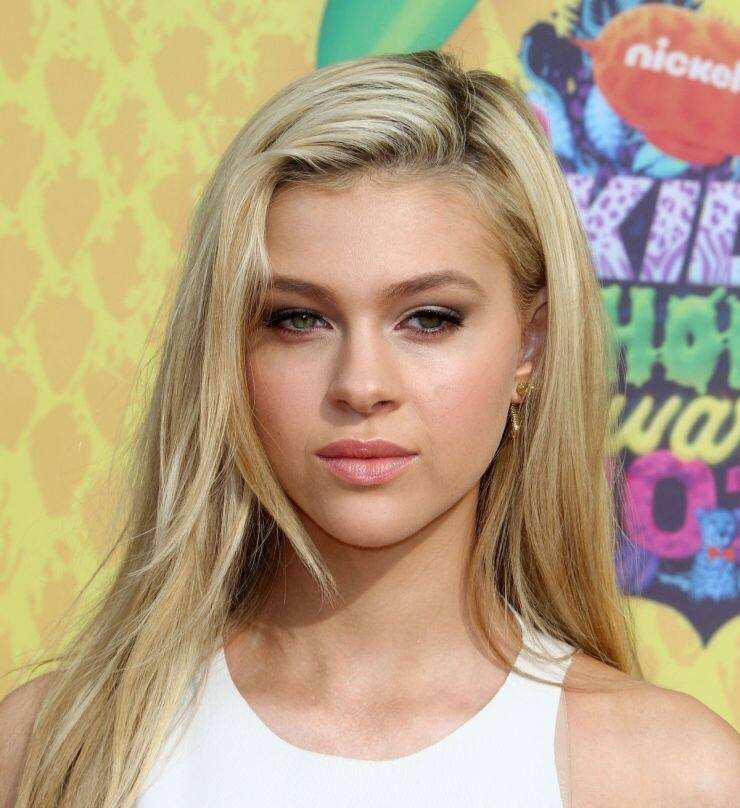 Her most recent role is in "The Obituary of Tunde Johnson", where she portrays Marley Meyers. She is 26 years old as of now.
1. Saoirse Ronan
The Irish beauty Saoirse Ronan is an award-winning actress with one Golden Globe and a few Academy Awards nominations. She debuted in 2003 when she appeared in the romantic comedy "I Could Never Be Your Woman".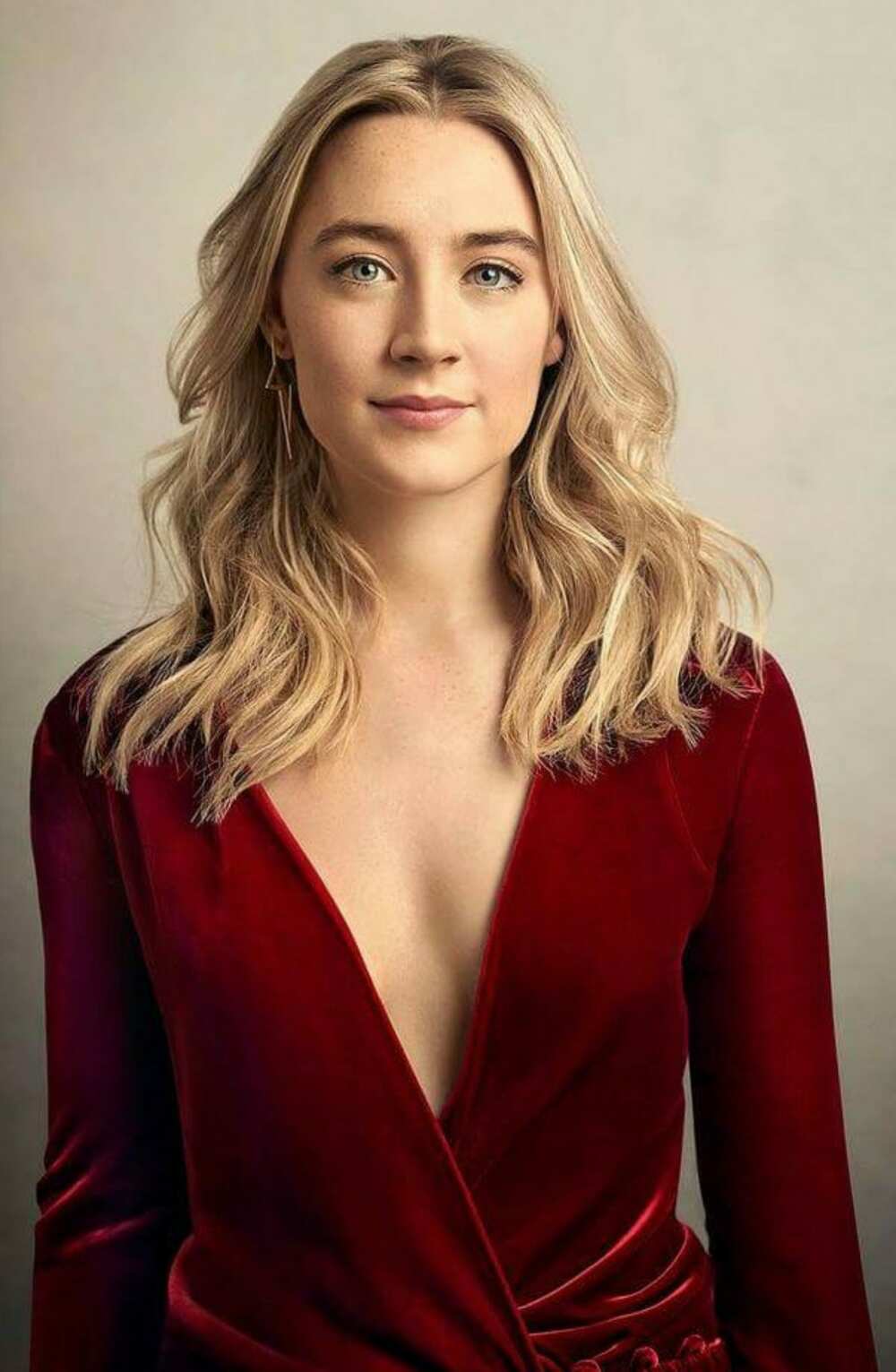 Some of her prominent appearances are in "The Lovely Bones", "Hanna", "Brooklyn", "Lady Bird", and "Little Women". Critics praise the 26-year-old's screen presence.
Blonde actresses in their 30s
There are many movie stars whose years of experience in the industry have gained them fame and recognition, and today, they are a household name. Here are some hot blonde actresses who are in their 30s.
10. Amanda Seyfried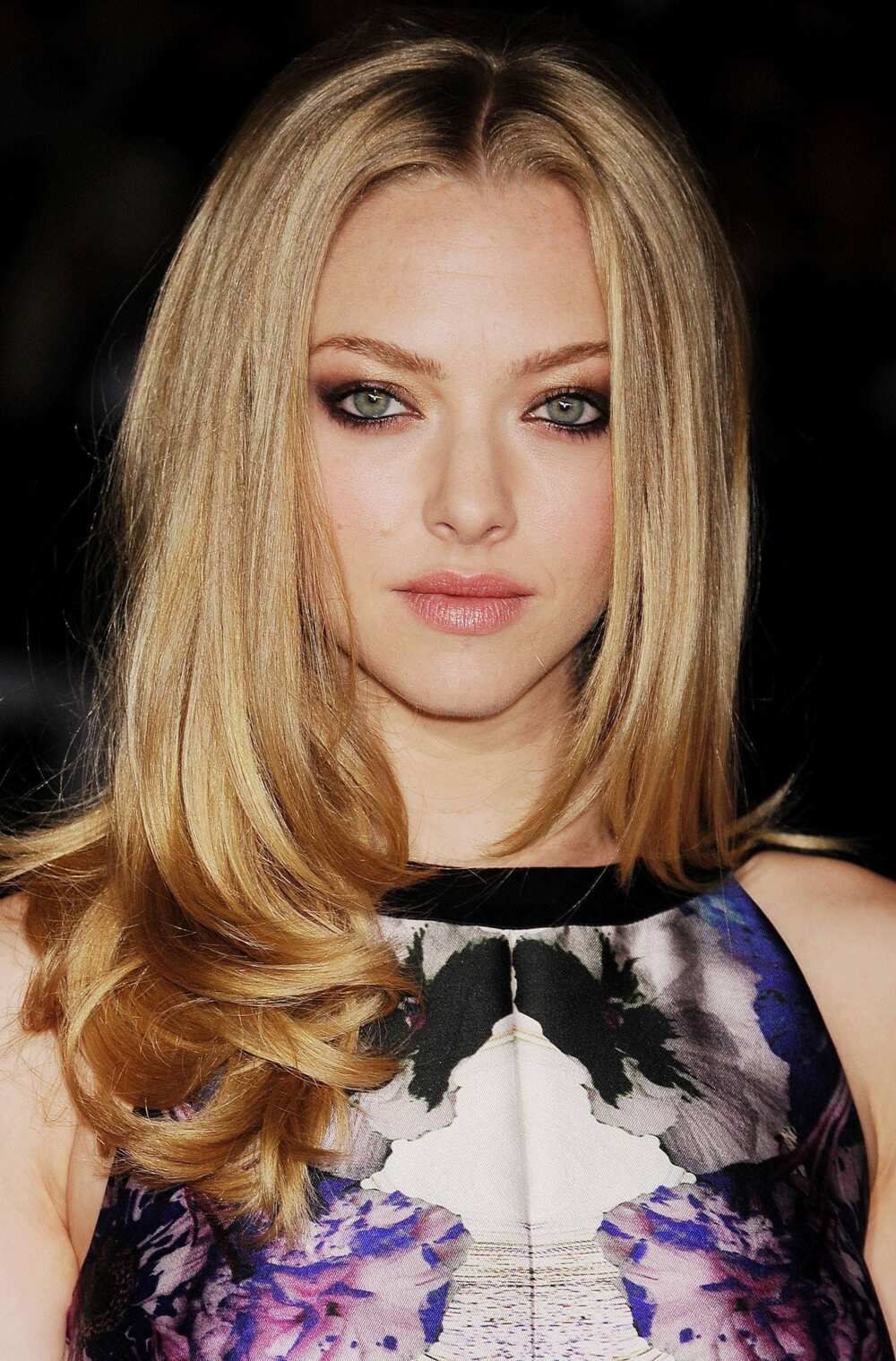 This gorgeous lady came into the limelight after her famous role in "Mean Girls". The 34-year-old Amanda was a breakthrough star in the late 2000s and still is one of the most demanded women in Hollywood. Her other prominent roles are in "Mamma Mia!", "In Time", "Dear John", "Chloe", and many more.
9. Scarlett Johansson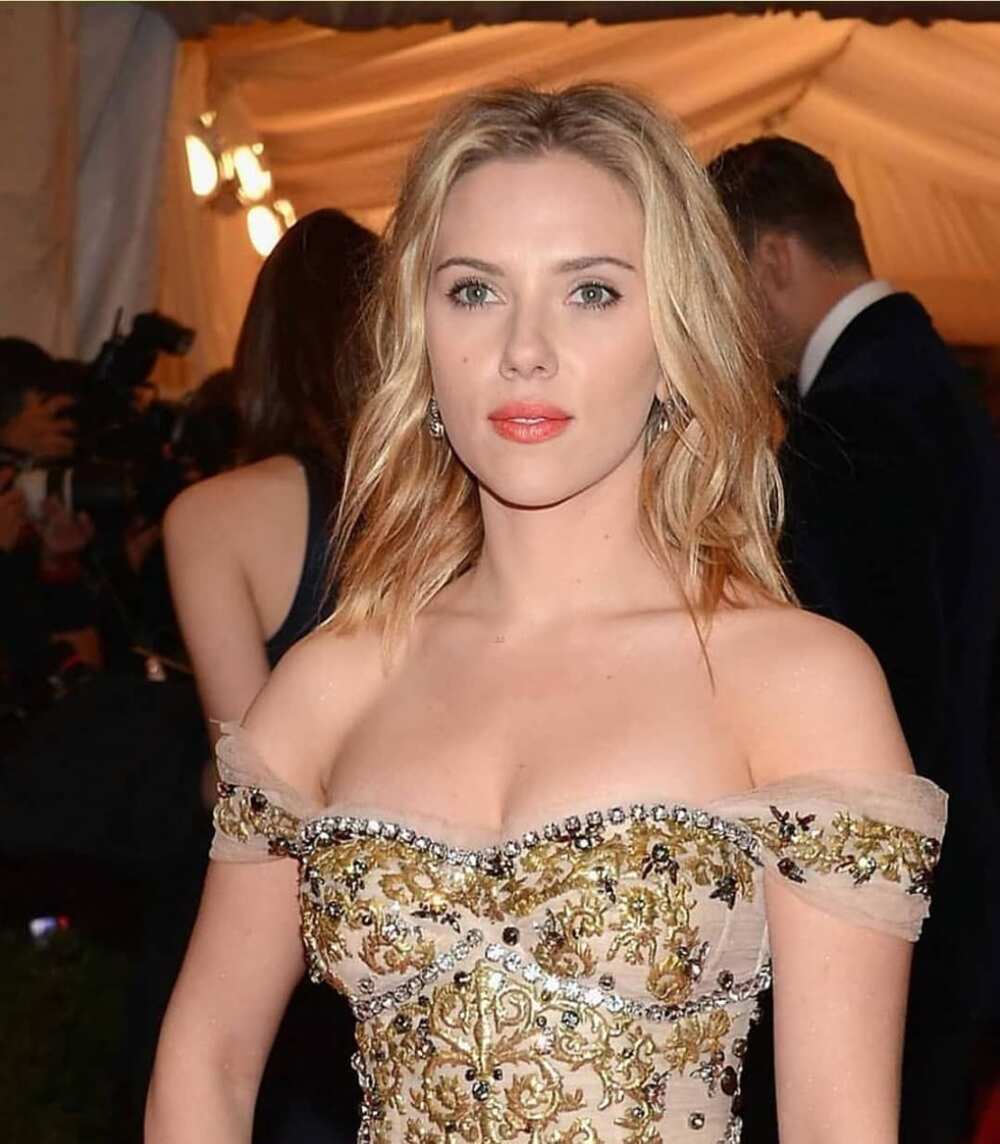 The prominent actress Scarlett Johansson is 35 years old. She became known for her unique appearance and incredible talent. Fans of the Marvel universe know her from her appearances in "The Avengers" movies as Black Widow. Her other roles are in "Marriage Story", "Lucy", and "Jojo Rabbit".
8. Alice Eve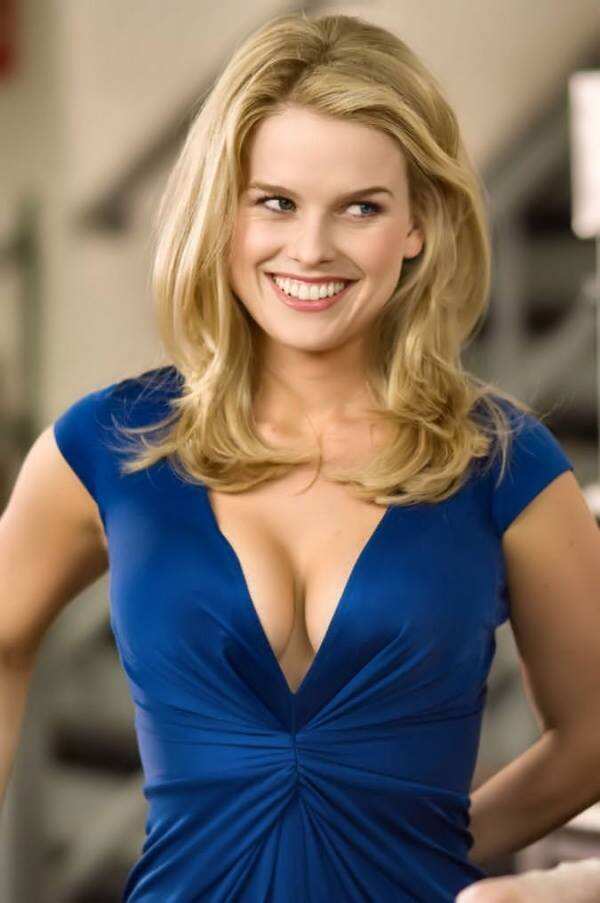 This blonde bombshell is 38 years old. She has starred in"She's Out of My League", "Replicas", and "Star Trek Into Darkness".
7. Elisha Cuthbert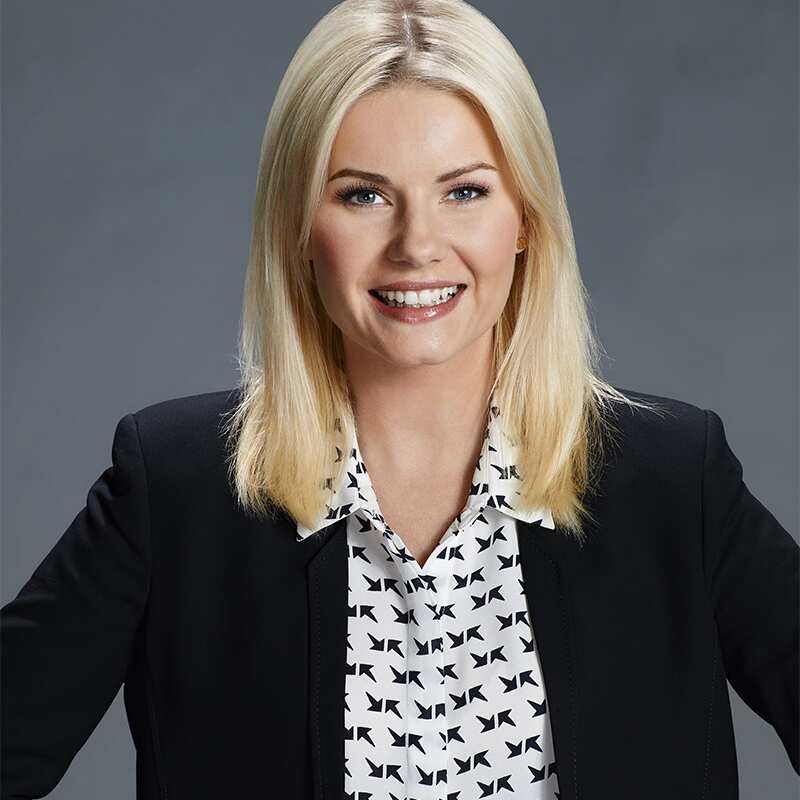 The 37-year-old movie star became widely recognized for her charm. She was once named "TV's most beautiful woman" by Maxim magazine. She acquired her fame due to the series "24", where she appeared as Kim Bauer.
6. Amber Heard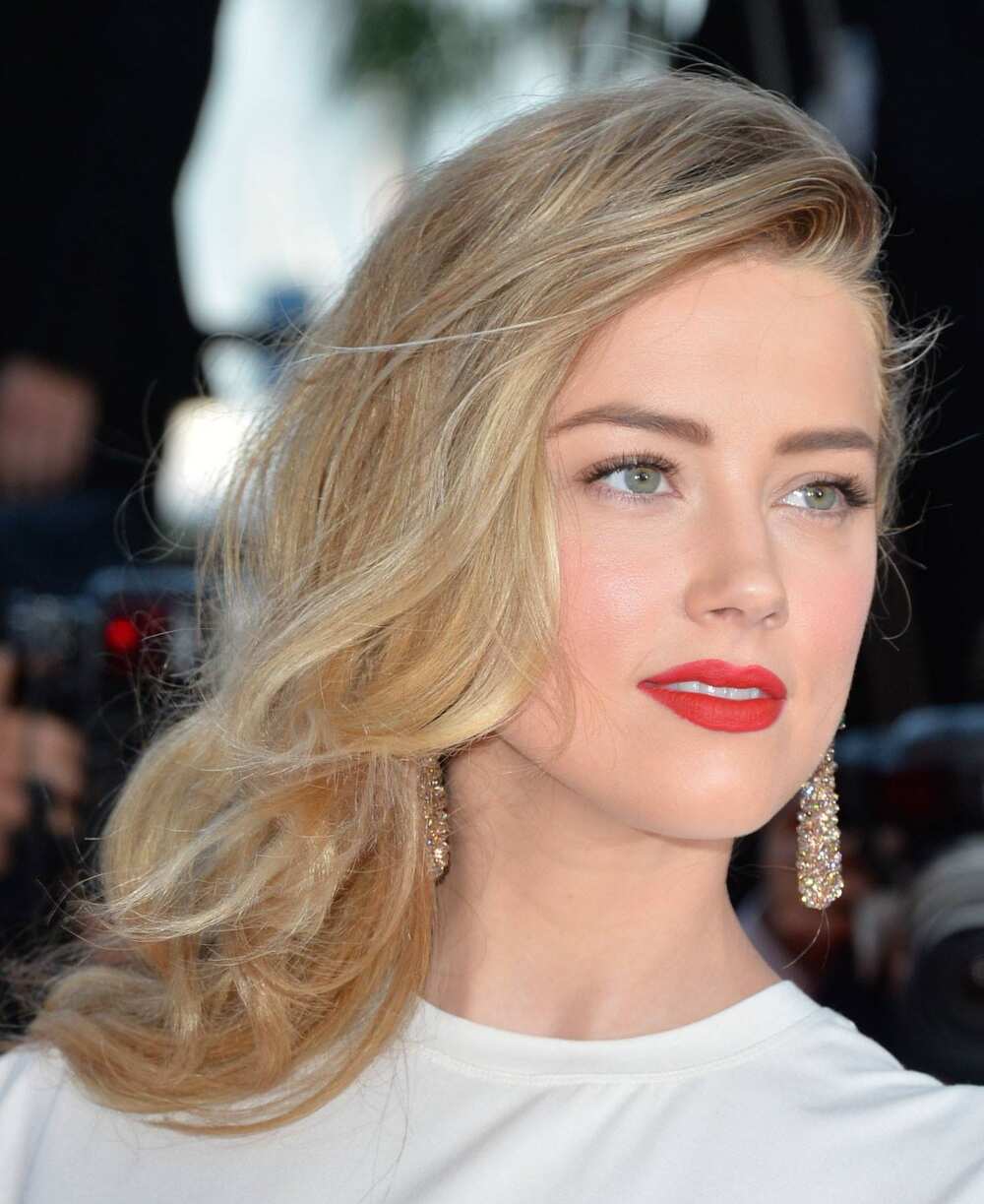 Amber Heard is a Texas-born actress who reached success and prominence after her supporting role in "Friday Night Lights". Since then, the 34-year-old became known for her multiple movie and television roles. Her rich ancestry, including English, German, Scottish, Irish and Welsh roots, contribute to her looks.
5. Hayden Panettiere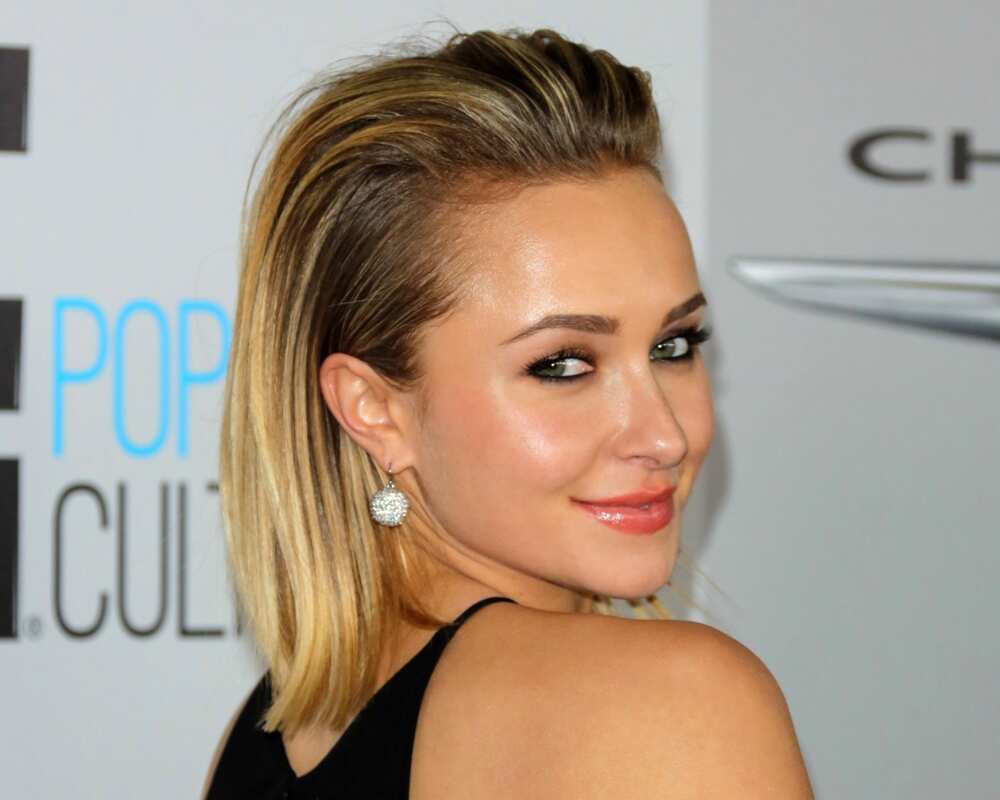 The fair-haired beauty has done a lot of work not only in the movie and television industry - she is also a successful singer. As for her acting, she is primarily known for "Guiding Light", "Heroes", and "Nashville". She is 30 years old.
4. Blake Lively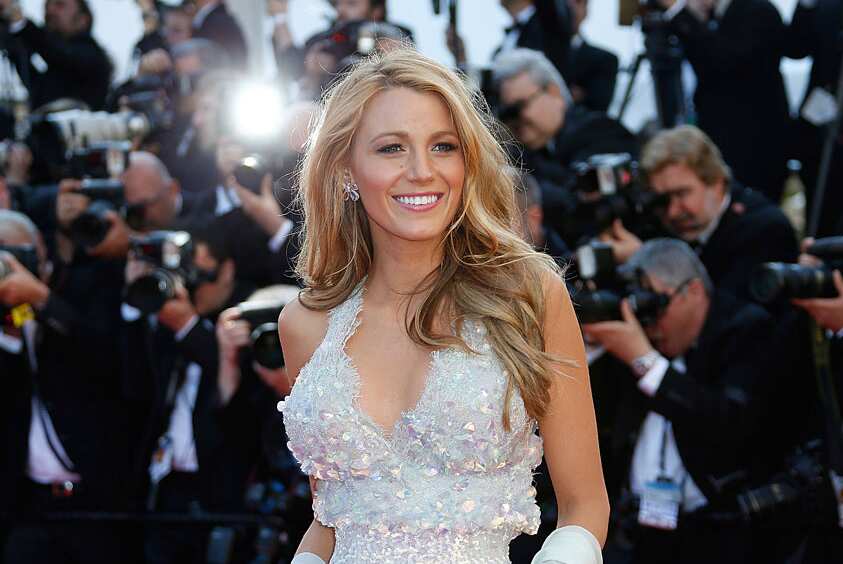 After acquiring fame for her role as Serena van der Woodsen on the drama series "Gossip Girl", Blake Lively became a well-known Hollywood star. Following her breakthrough role, she was cast in a number of movies and was acknowledged by many critics. Today, she is 32 years old.
3. Brie Larson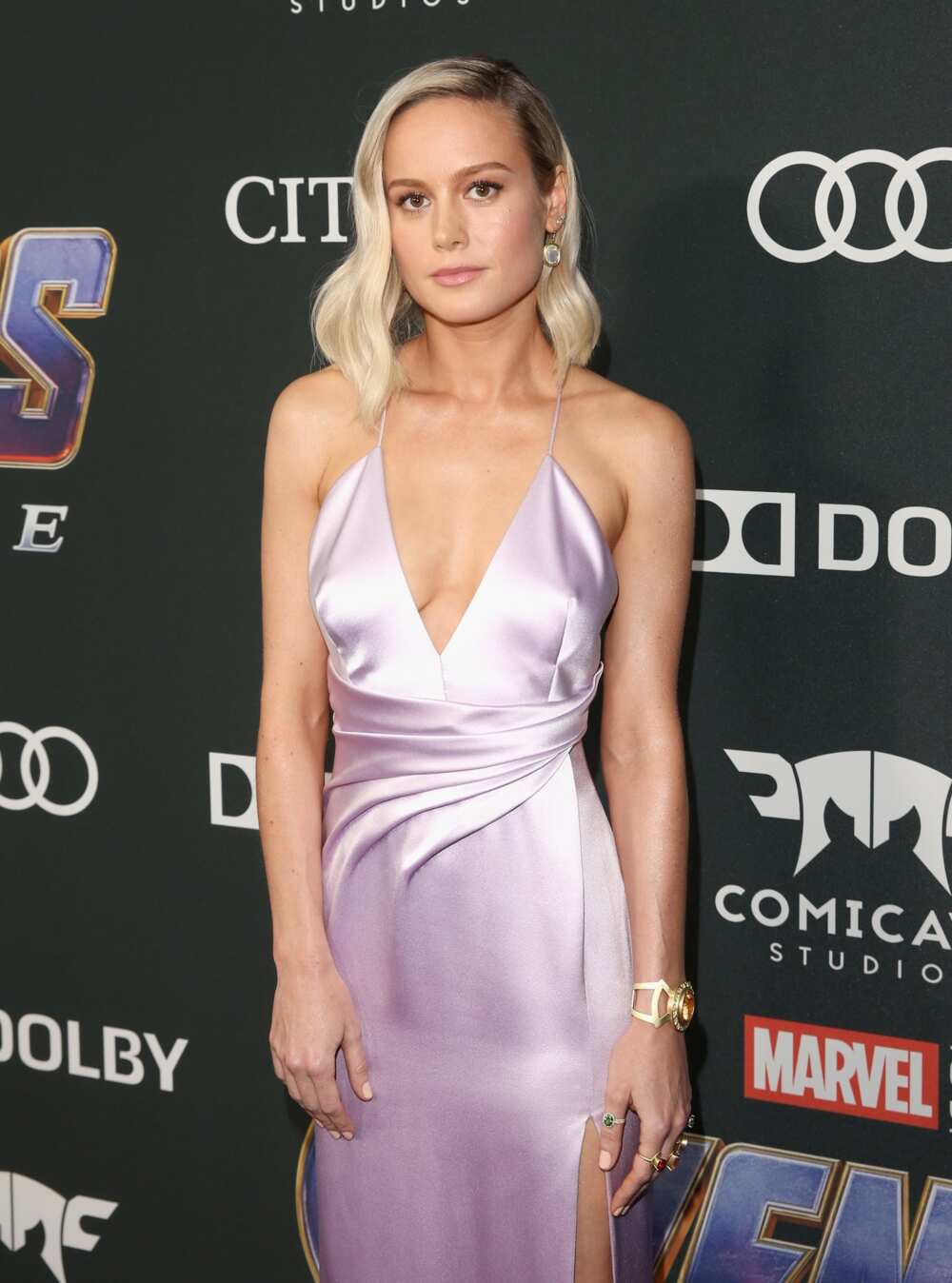 Marvel fans are familiar with Brie Larson, as she portrayed Captain Marvel in the movie of the same name. The 30-year-old has played main and supporting roles in plenty of other films. Additionally, she is a successful filmmaker.
2. Hilary Duff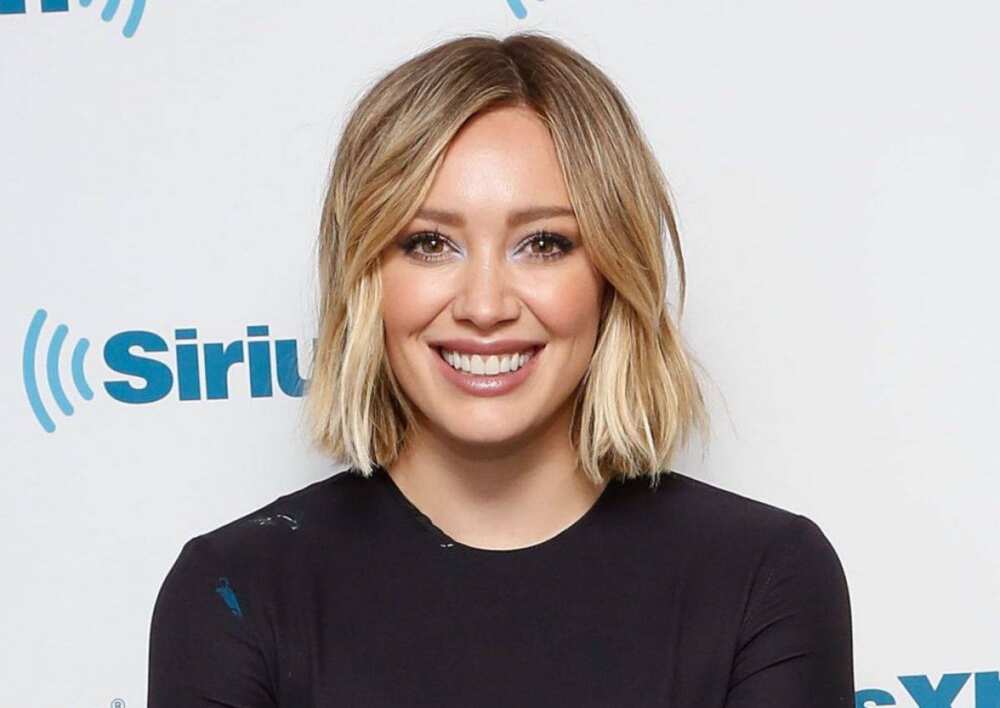 As a teenager, Hilary Duff became famous due to the hit series "Lizzie McGuire", where she played the main role. With time, she began landing many more movie and television parts. The 32-year-old is also a producer and a businesswoman with a set of her own fashion lines.
1. Kirsten Dunst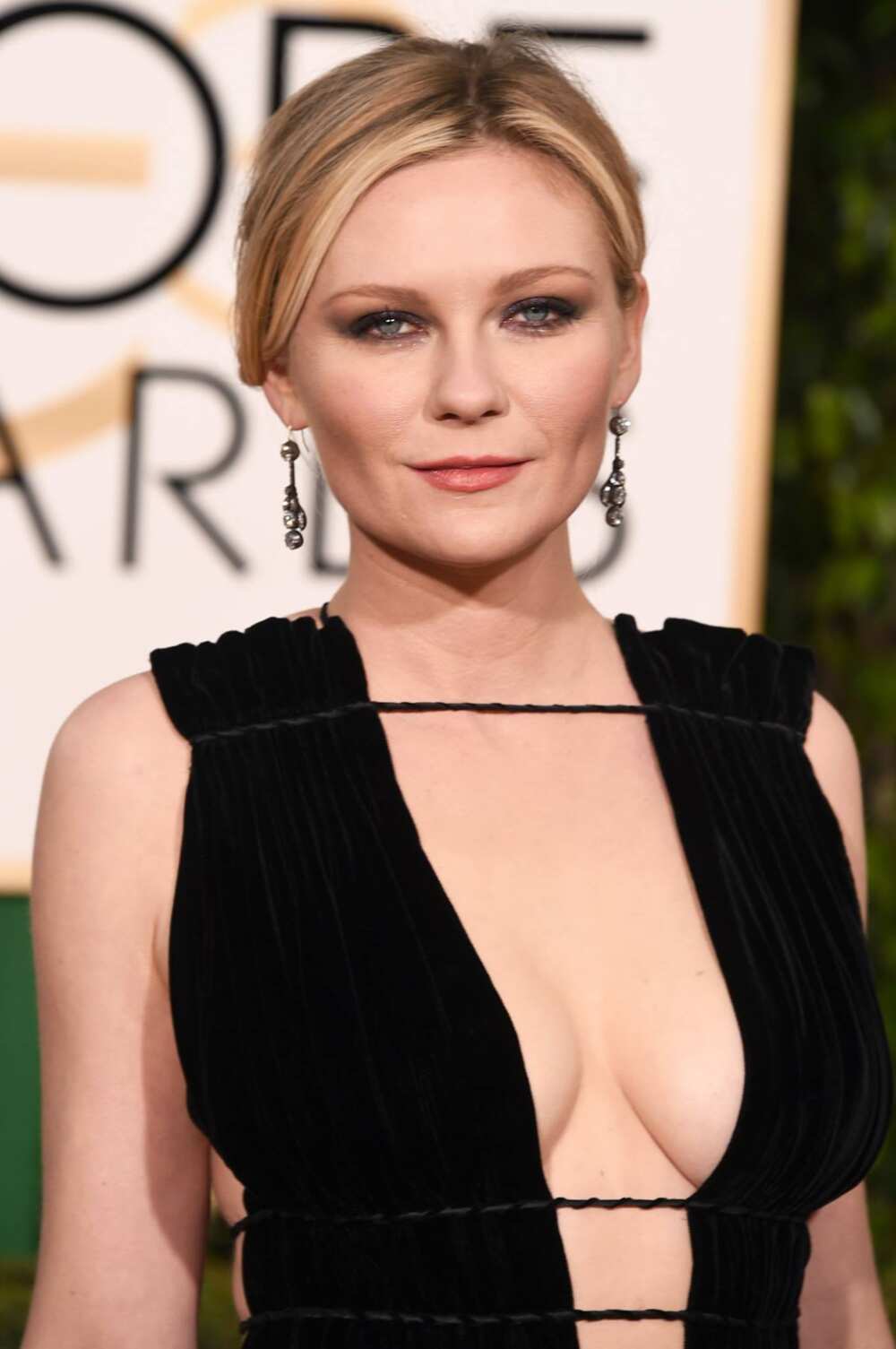 This actress made her debut as a child in "New York Stories". Since then, she has appeared in multiple productions and earned a Golden Globe nomination. The charming celebrity is 38 years old today, and her career is still thriving.
These stunning blonde actresses have worked hard to get to where they are now. What do you think of their looks and personalities?
Source: Legit.ng