What are the things to say to your girlfriend to make her happy? How can you make her feel special? Actually, you do not need a lot of words. For a lady, the main thing is to understand that all words are spoken from your heart, and she means a lot for you. We will help you to choose beautiful and sincere words for your beloved to warm up your relationships.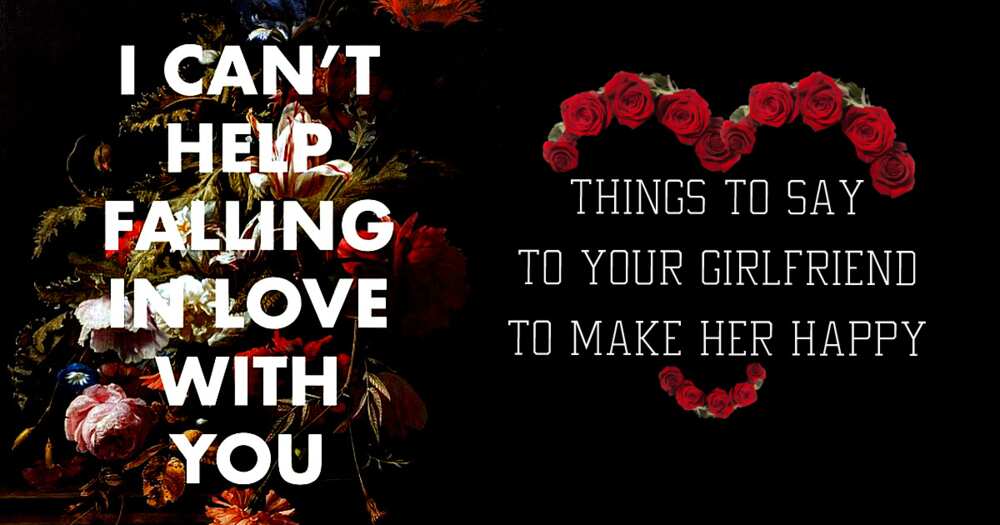 Things to say to your girlfriend to make her happy when she's sad
What to say to a sad girlfriend? How to make a smile appear on her face? And most importantly, how to make her happy? We have gathered for you the sweetest and most beautiful words you can choose from to brighten her day and change her mood from sad to happy:
Your word is my favourite sound, your name is my favourite word, your hug is my favourite site.
I think of you and kiss my pillow before I fall asleep every night.
If our love were like the rose it would have to be a new breed that has no thorns.
Some people die younger because God loves them too much, but I'm still on earth because someone loves me more than God.
My life has never been the same since I met you.
A DOCTOR can save my life. A LAWYER can defend my life. A SOLDIER can give me a peaceful life. But only You can give me a MEANINGFUL LIFE.
A day without you feels like a year and a day with you passes in seconds, my dear.
Bee loves honey, Miss love money, Flower love dew, But… I LOVE YOU.
You know what? I never, ever planned to like you this much, and I never thought you'd be on my mind this often. Came as a total surprise but I love it!
If I were asked to describe the colour you represent, then I would have to go with rainbow because you are beautiful, magical and being with is like finding a treasure.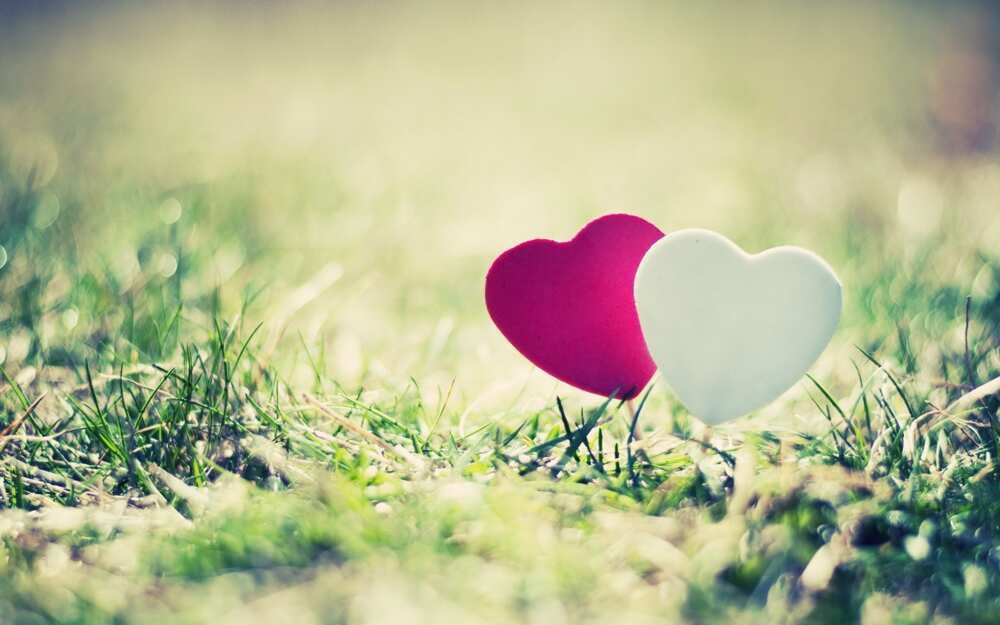 READ ALSO: Top 10 cute nicknames for your girlfriend
Its big, it's warm, and it's fuzzy. Before you get any ideas – it's a big HUG from me to you!
Loving you makes my heart skip a beat.
Do you know how wonderful it is to wake up every day knowing I have you? You're perfect. I love you.
I would do anything to make you smile.
You brighten up my day every time I see you.
I love all the stars in the sky, but they are nothing compared to the ones in your eyes.
I am glad we are born in this era of smartphones, computers, etc. Otherwise, I would have to perfect climbing the wall outside your window just to get in touch with you.
I have a perfect life now that you are a part of it.
Your eyes are so expressive and beautiful I can't help but get lost in them.
Love is sweet when it's new, Love is sweeter when it's true, but sweetest when the one loving is you.
When you need someone to be there for you, I'll be right there by your side always!
You take my breath away.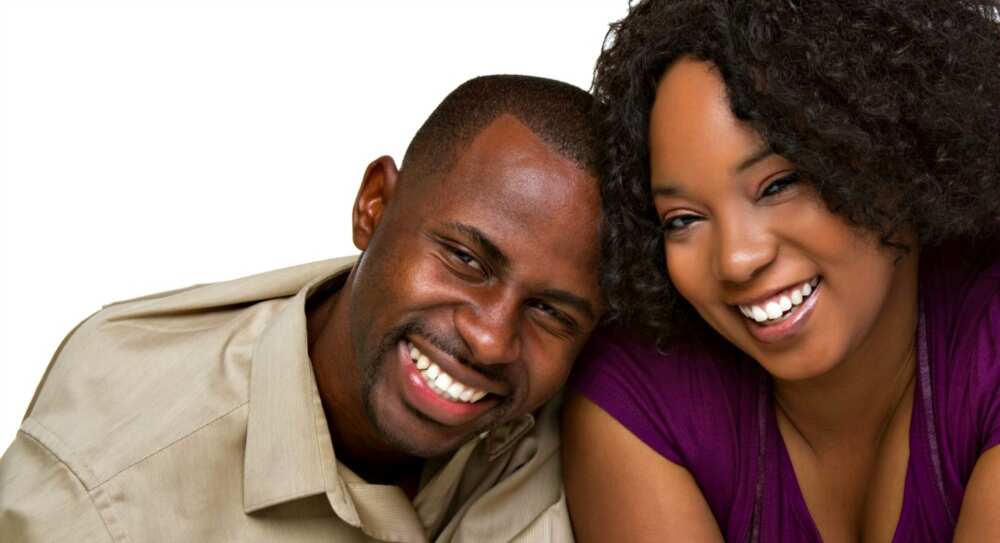 Holding your hands is how I want to spend my whole life.
I wish life had a pause button. I would pause every moment we spend together.
For the last 24 hours, 1440 minutes, and 86400 seconds, I have missed you.
My heart for you will never break. My smile for you will never fade. My love for you will never end. I love you!
You make my heart race without doing a thing.
I would have gifted you a cute puppy, but I did not as I would be jealous of the puppy for being with you.
Falling in love with you is the second best thing in the world because finding you was the first.
I wish I were an octopus so that I would have more arms to hold you.
You brighten my day with the sound of your voice, so call me ASAP- I want to hear it.
I love you, As I have never loved another or ever will again, I love you with all that I am and all that I will ever be.
The day I met you, I found my missing piece.
I saw you were perfect, and so I loved you. When I saw that you were not perfect, and I loved you even more.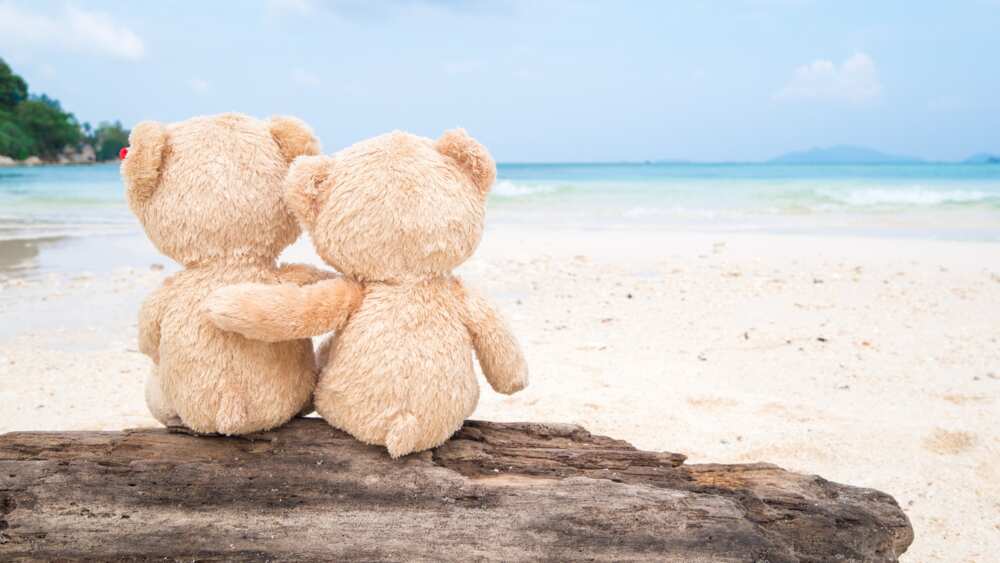 Things to say to your girlfriend to make her happy when she's mad
When a girlfriend gets angry, it's always a big problem that can end very badly. Do you need it? We do not think so. Read on, and these cute phrases will help you to calm your girlfriend.
You look so cute when you are angry.
You've made my dreams come true.
They say love hurts, but I'm ready to take that risk if I'm going to be with you.
The way you look every time, I say goodbye makes it so hard for me to walk away from you.
I sent an angel to look over you at night. The angel came back a minute later, and I asked it why. It told me "Angels don't watch other angels."
Loving, you is like a copied assignment which I can't explain.
You are on my mind every second of the day. But if you want, you can be at my house right now.
I think God was high when he created you because there's no one else who comes so close to perfection.
I want to be your favourite hello, and hardest goodbye.
You make me feel special. And I love that feeling.
When I close my eyes, I see you. When I open my eyes, I see you. There is nothing I can do without thinking of you.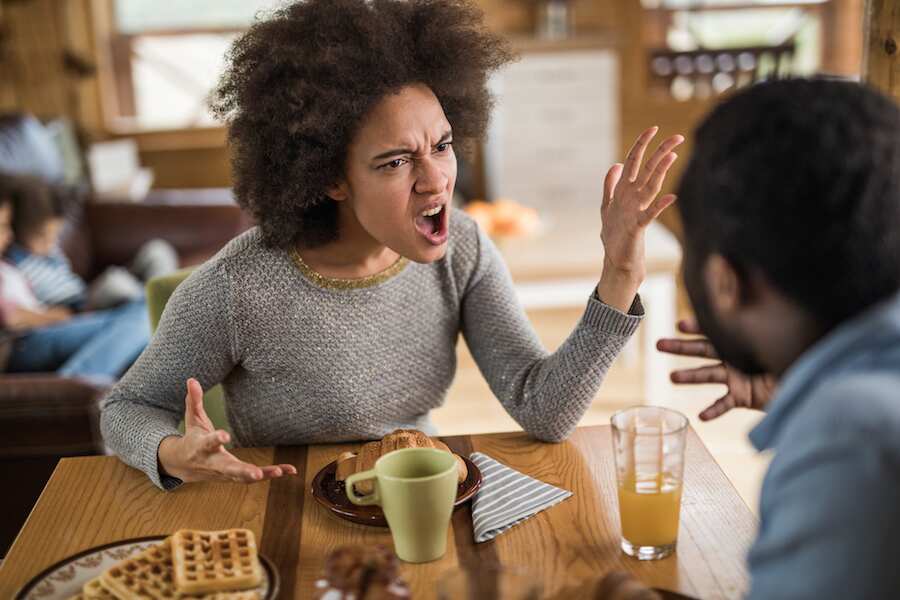 They say a picture tells 1,000 words but when I see yours all I see is 3: I…love…you.
You deserve the world, but since I cannot give that to you, I will give you the next best thing, which is my world.
You are my best friend, my shoulder to lean on, the one person I know I can count on, you're the love of my life, you're my one, and only, you're my everything.
Babe, you are my dream girl, and as my parents always say, never give up on your dreams.
If you asked me to I would walk miles to be with you but please never tell me to go away.
I always thought that happiness started with an H, but now I see that it starts with U.
Sometimes, there are little unexpected moments where I fall in love with you all over again.
The reason why I love you: You are my lucky charm.
You are the only girl I love right now, but in about ten years, there will be another. She will be calling you "mommy".
I did not know that angels were allowed to walk on earth.
I was smiling to myself this morning, then I realized I was thinking of you.
When you smile my heart beats as if I ran a mile and it keeps me happy for a long while.
Life without you is like a broken pencil, pointless.
If loving you was against the law, I'd be happy to spend the rest of my life in prison.
I pray that God gives you all my share of happiness and gives me all your share of pain. I never want to see you sad. Ever!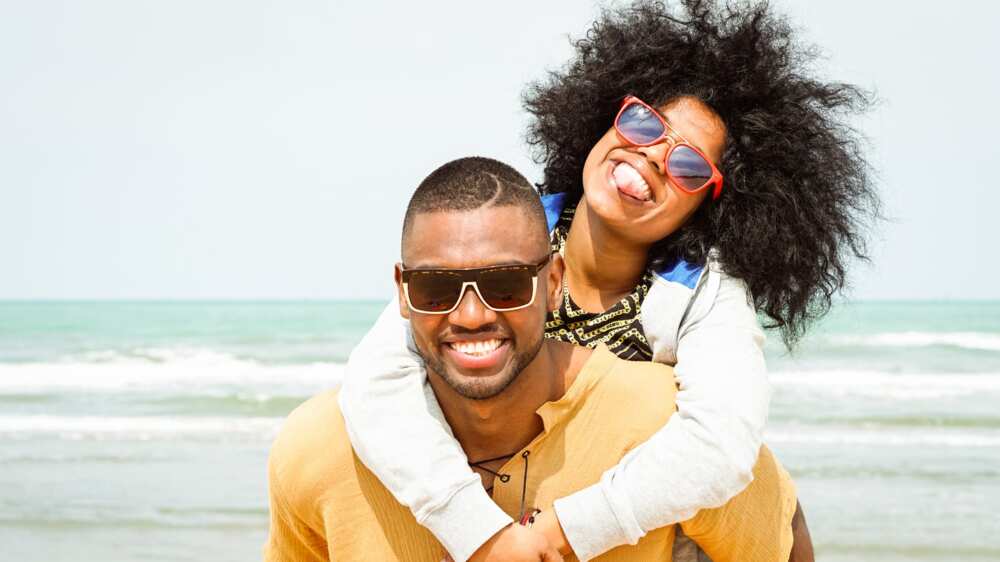 READ ALSO: Romantic I love you SMS for her
Our love is like the waves in the sea, sometimes calm, sometimes tempestuous but always there.
I wonder how I couldn't notice such a magnificent flower like you before.
It took you a while to come into my life, but you were worth the wait.
I will have to arrest you for stealing my heart.
Your kiss is my favourite birthday present.
Thank you for loving me.
I feel 1000 butterflies running through my stomach every time I see you.
You are my sunshine.
When I'm with you, I feel like I'm in heaven.
Your beauty takes my breath away.
You are all I ever wanted and needed in this world.
When I am with you, it is hard to believe that this isn't all just a dream.
I am so happy that everything in my life has led me straight to you.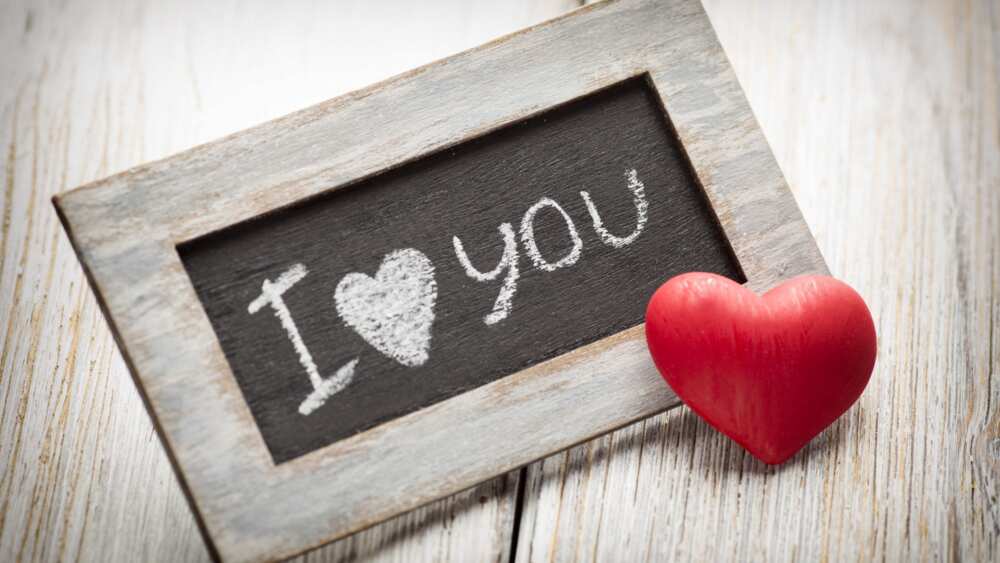 Sweet things to say to your girlfriend to make her happy
If you want to make your girl happy, it is not necessary to give her many gifts or invite to expensive places. Just tell her a couple of sweet words. Be romantic!
The only thing that gets me through the day is the thought of being with you.
I don't understand how a girl as amazing as you are can be real.
Being with you has made me a better person.
I jumped out of bed this morning because I am so excited to see you.
Going through rough times with you has only made us a stronger couple.
If I could do everything all over again, I would always choose you.
When I think about the future, I only see you in it.
You aren't just my sun, moon, and stars. You are my whole universe.
Having you in my life has been such a gift.
I can't imagine a day in my life without you by my side.
Seeing you smiling fills me with so much happiness.
I never thought I could love you more than I already do. I was wrong.
The story of you and me is my favourite love story.
Your love is the most valuable thing in my life.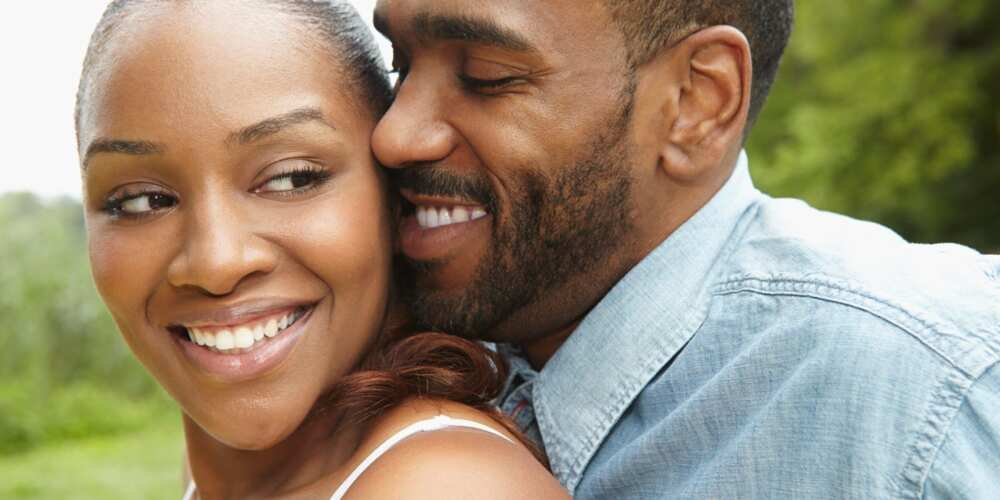 No matter how much I try, I can't seem to get you out of my head.
I have spent my whole life looking for you.
The world is a much better place with you in it, and my life is so much better since I met you.
I was made for you and you were made just for me.
With you on my side, I feel like I can do anything.
I want to hold onto you forever and never let go.
I continue to fall deeper in love with you with each and every day that passes.
I plan on following my dreams. You are my dream come true and I intend on following you to the ends of the earth.
When I wake up in the morning and see you lying next to me, I fall in love with you all over again.
Even though you may not be perfect, to me you are perfect just the way you are.
Having to say goodbye to you is my least favourite thing to do.
I feel so connected to you, sometimes I think that we must have known each other in a past life.
I can't help but feel like we were destined to be together.
You always knew what to do to make me smile.
Choosing you was the best decision I've ever made.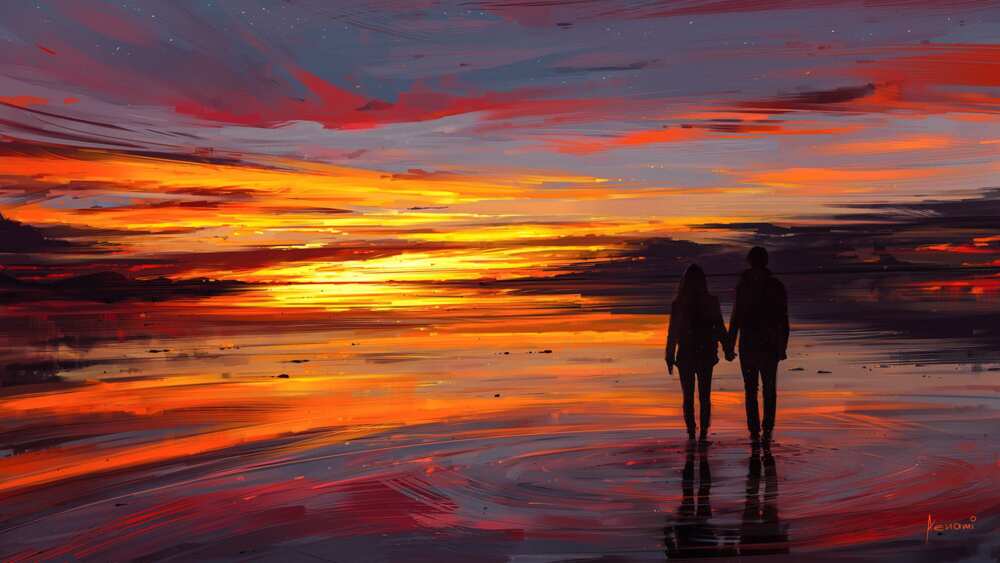 READ ALSO: Best modern love songs for romantic evening
I would do anything to put a smile on your face.
You are the last thought on my mind when I go to bed at night and the first thought in my head when I get up in the morning.
You make me so happy just by being yourself.
A moment without you feels like forever.
I have never loved anyone or anything in this world more than I love you.
Even though love can hurt sometimes, with you, it is a risk that I am willing to take.
I can't believe that I get to spend the rest of my life with my best friend at my side.
When we say goodbye, I am already counting down the minutes until I can see you again.
I can always count on you to turn my day around.
Time stands still whenever I'm with you.
I did not believe in love until I met you.
Before I met you, I thought that "happily ever after" was just a fairytale.
From your eyes to your hair to your lips, every part of your body is perfect to me.
I can't imagine a life without you in it.
Sometimes, there are little unexpected moments where I fall in love with you all over again.
Your warmth, beauty, and love never cease to amaze me.
When you go to sleep, I hope that you are dreaming of me.
I want to hold you forever and never let go.
You hold the key to my heart.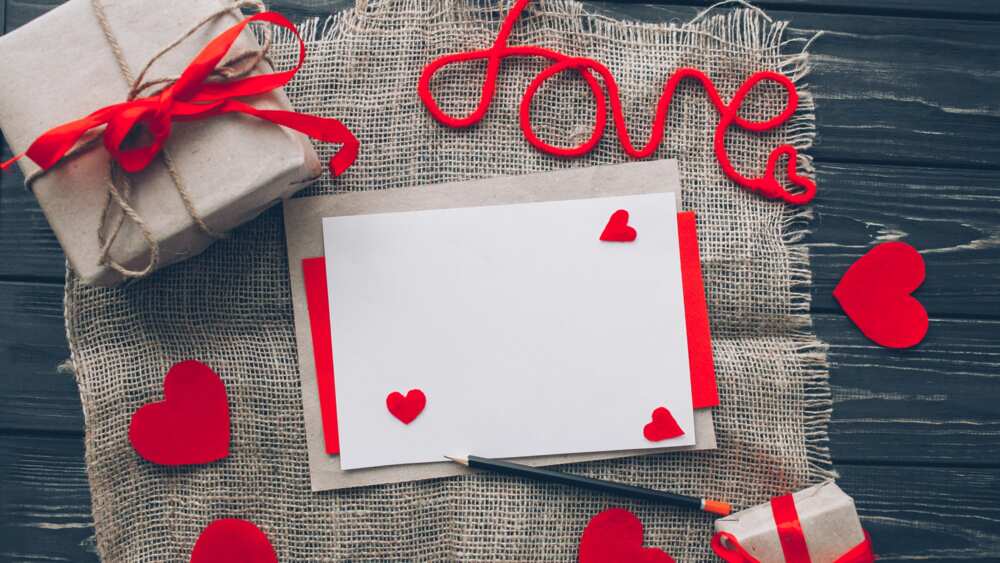 You deserve all of the love of the world.
I cherish every single moment that I get to spend with you.
Your beautiful smile and laugh make me feel weak.
I could spend every minute of the day with you, and I could still feel like I haven't had enough.
Whenever I'm feeling sad or stressed out, you are the only person that can make me feel okay again.
I wish that I could hold you in my arms forever.
I want to be with you until the end of eternity.
Whenever my thoughts wander, they always find their way back to you.
I would swim the biggest ocean just to get to you.
I would be so lost without you and your love.
If it wasn't for you're love, I would be nothing.
My life began the moment you walked into it.
You make it so easy for me to love you.
My heart soars whenever I saw you smiling at me.
You are lovelier than all of the stars in the sky.
Thinking of you can brighten up the worst of my days.
I wish that it could just be you and me together on this world for eternity.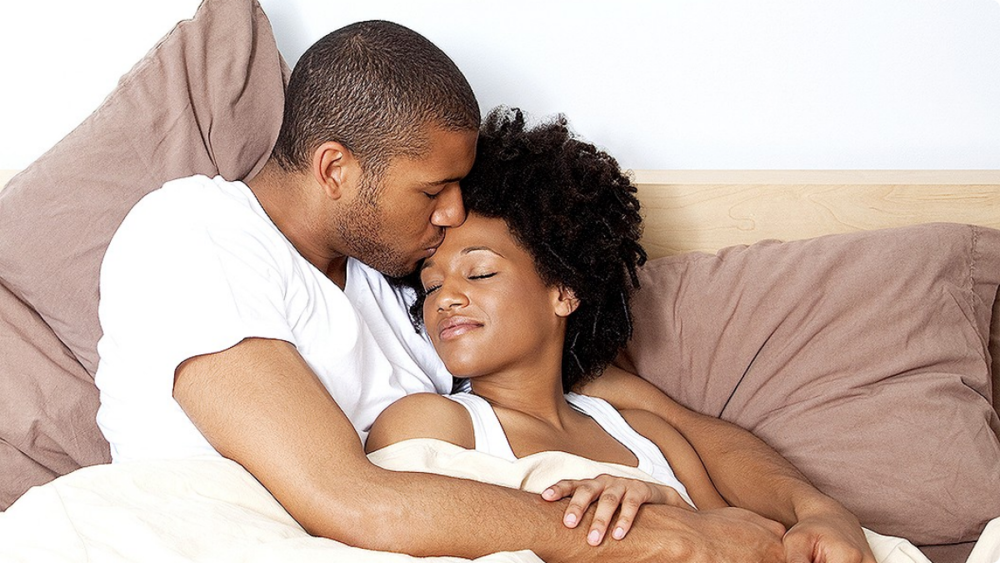 Romantic words for her
And finally, we have gathered for you just nice words for your beloved girl. She will surely be pleased with such a sweet expression of your love.
To me, you are the definition of happiness.
You are sweeter than a box of chocolates.
I could get lost in your eyes for an eternity.
Now that I have you, my dream is to grow old with you and create many more memories together.
You motivate me to give you the good life and happiness that you deserve.
I fell in love with you the moment I first saw you smile.
Your smile not only lights up the room, but it also sets my heart on fire as well.
I will always fight to make our relationship work.
I know that God answered my prayers because now I have you in my life.
I will never meet another person in the world as unique and wonderful as you.
I hate how much my heart hurts whenever we have to say goodbye.
I never knew love as strong as our before I met you.
When I am with you I don't feel weaker because of our love, I feel stronger because of it.
I wish I could share all of life's moments with you.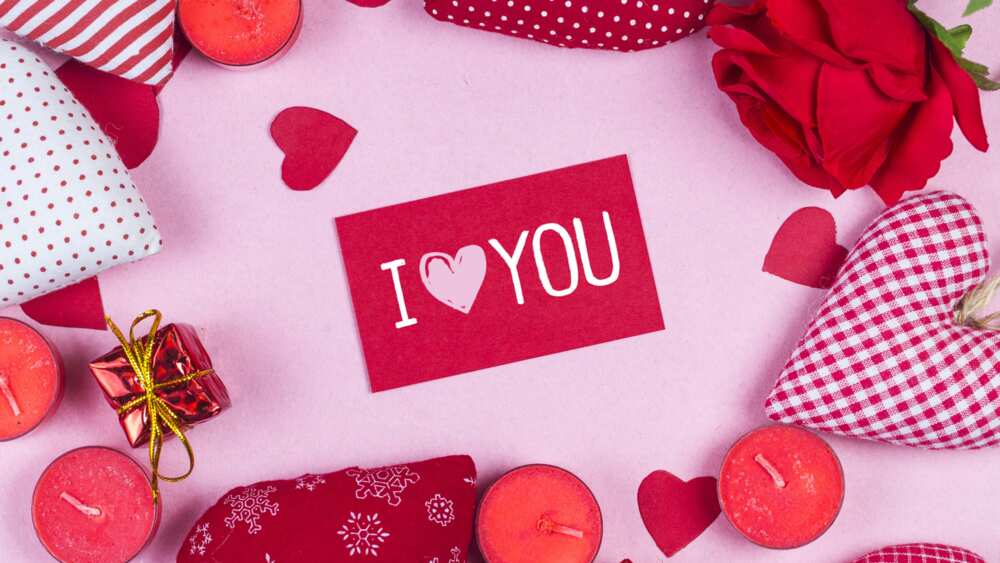 READ ALSO: How to romance a lady?
I wish I could go back in time and spend every day of my life with you.
When we are apart, I am always counting down the minutes until I can see you again.
I just want to hold you in my arms and make you feel safe and protected.
You inspire me to be the best version of myself.
Not only are you beautiful on the outside, but you are also beautiful on the inside too, and that is why I love you.
I plan on telling you that I love you every day for the rest of my life.
I always thought that love songs were silly and corny until you came into my life.
You make me want to smile, dance and sing out loud.
The day we met was the best day of my life.
From the moment I met you, I know that you were someone special that I wanted in my life.
I don't know what I did to deserve you, but you make me feel like a million bucks.
I hope you know how special you are and how grateful I am to have you in my life.
I am so happy that I get to call you my girlfriend.
You're the best girlfriend that a guy could ever hope for.
I love you just the way you are.
I never thought that it was possible to leave anyone as much as I love you.
Your love makes me feel like the luckiest person alive.
I am so lucky to have you as both my girlfriend and my best friend.
You are such a bright light in my life that I barely remember what my life was like before you came along.
None of the other girls can even compare to you.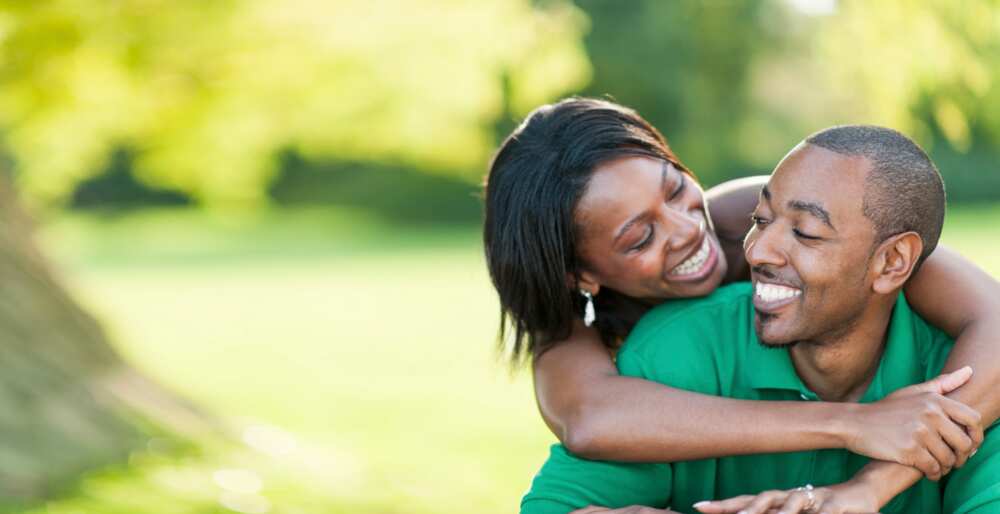 Smart, kind, beautiful, and funny: you are the total package.
Hearing you laugh is like music to my ears.
You are the most amazing person that I have ever known.
I will always love you no matter what happens.
I can't help but smile when I think of you.
You understand me in a way that no one else does.
I am intoxicated by your beauty.
One look at you helps me forget about all of my problems.
I love running my hands through your hair.
You are the best thing that has ever happened to me.
Whenever I am near you, my heart races with excitement.
Even in a garden full of roses, you are the most beautiful flower of all.
Your smile is the sun that shines through the clouds on a gloomy day.
My heart has grown so much since I met you.
When you kiss me, fireworks go off in my head.
Your love gets me through the toughest of days.
Your very presence makes my world so much brighter.
Your lips taste as sweet as candy.
I could stare into your beautiful eyes forever.
You have touched my soul and made it feel complete.
I could cuddle with you all day long.
I just want to lay in bed with you and stare into your eyes.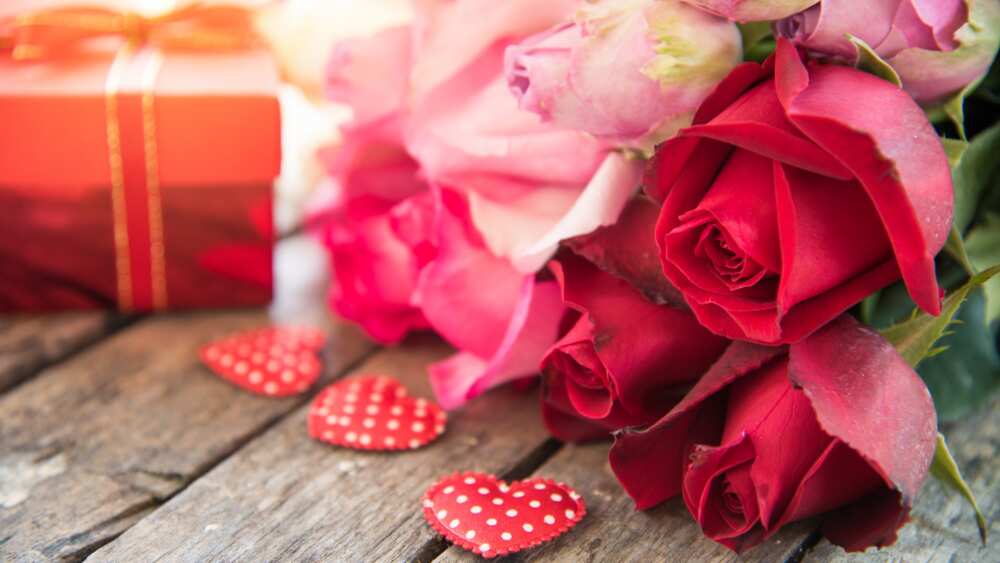 We have chosen and gathered for you the most beautiful declarations of love confessions. Now you know the things to say to your girlfriend to make her happy. Do not forget to please your girlfriend with sweet and kind words full of your love and passion. She really needs to know how much you love her. Love and be loved!
READ ALSO: Questions to ask a girl you just met online