About us
We are Nigeria's no. 1 online news and entertainment news publisher by audience, meeting the news needs of over 10 million unique readers monthly via our website.
We are Africa's largest English language Publisher on Facebook, leading the way through news amongst other globally acclaimed international publishers.
With an impressive monthly pageviews of over 50 million, a social media presence with 11.4M Facebook followers on all pages, achieving an average post reach of 80,000.
The Evolution of Legit.ng
In May 2012, Legit.ng known as NAIJ.com at inception was introduced to the Nigerian media landscape. Born out of the need to create and curate content that matters, the pioneer team at Legit.ng news set out on a goal to give Nigerians access to quality and legit news, cutting through the clutter of fake information, and updating readers with accurate news in real-time.
The core of Legit.ng's news covers current affairs, politics, business, celebrity updates, sports and human-interest locally, and key news from all over the world. In 2021, Legit.ng launched the Business and Fashion content directions to meet the needs of our new audience that desired a fresh content addition.
Also in 2021, we doubled on our efforts to promote inclusive news reporting by launching the Legit Hausa vertical. This was in line with our commitment to reach aligned underserved communities with no access to news reported in their vernacular languages. Through Legit Hausa, we are able to reach a majority of the Hausa reading audience in their own language.
Our Mission
Our mission is to be a guide that leads the way through the news.
Delivering quality information to our audience has been our primary aim since 2012. The basic principles for achieving this goal are highlighted in the Manifesto of our project.
Leading the way through restoration
In 2021, we kicked off our charity initiative called Legit.ng Charity in the hopes of restoring less fortunate people to better lives. Since then,we have not only gone on to call the attention of key stakeholders to individual flights as far as the corridors of the Aso rock, we have also raised a community of givers in Nigeria and in the diaspora, towards ensuring that misfortune doesn't get the last word.
At Legit.ng Charity, we are committed to telling stories that drive impact and restoration. We are able to restore vulnerable persons in society to a better life by getting them the help they need. We achieve this through digital fund-raising awareness campaigns and by driving awareness to our tech-inclusive payment gateway- Patreon through which our relief givers drop their donation.
Our Manifesto
1. Legit.ng is an independent source of information. It exists on money from advertising and it is not being financed or influenced by government, parties, or by private individuals.
2. Our aim is to collect information from all the available sources, systematise it and explain it in a really understandable and neutral manner. As a result, we provide high quality, reliable and affordable media products related to different spheres of people's lives, including politics, culture, education, technology etc., for promoting knowledge, development, political stability and economic prosperity.
3. All the stories at Legit.ng shall avoid a single-sided reflection of the situation (unless it is the author's opinion). The site is not liable for the author's point of view, but, at the same time Legit.ng reserves the right to publish alternative visions, as long as they are not considered to be propaganda, do not justify violence, do not lead to the sparking of enmity.
4. The news site often deals with challenging and controversial content, which may offend some of the audience some of the time. But it also contributes to the diversity of content in the media and to fulfil Legit.ng's function to encourage and promote all the spheres of life and all views. Legit.ng acknowledges that an editor should never gratuitously harm or offend and, accordingly, any content which is likely to harm or offend must have a clear editorial purpose.
5. Legit.ng always refers to the initial source of information and makes a clear reference to it, whenever possible.
6. The editorial team makes every effort to verify the data. The facts in our articles are instantly amended, so that maximum integrity, accuracy and precision are achieved. The users have an opportunity to contribute to this process as well.
7. Legit.ng takes into consideration the versatility of its readers' interests. It is open for cooperation with independent contributors. Information from readers, as well as reports from social media, is used on a regular basis.
Values
People
We put our audience first by creating relevant content and using multiple distribution channels.
Integrity
We double-check our facts before publishing and avoid using misleading or clickbait headlines.
Tolerance
We stick to the "do no harm" policy, show the world in its diversity and never justify violence.
Impact
We cover the most trending and significant topics with an emphasis on local news to enrich Nigerians' everyday life.
Technology
We apply cutting-edge technology to create the newsfeed based on people's preferences and to improve the site speed.
Awards
We have received recognition from highly placed award platforms made up of reputable committees, and mentions from organizations and market leaders for our journalistic activities.
See some of our reputable awards won below:
Meet the Team
Wale Akinola is the Head of Politics and Current Affairs at Legit.ng. He holds both Bachelor of Arts (B.A) and Master's degrees in Communications and Language Arts from the University of Ibadan. He also holds a Diploma Certificate in Peace Journalism. He has over 15 years of work experience in both print and online media. He started his career at Legit.ng in 2016 as a politics editor, then was promoted to the Head of Local Journalism Desk, and became a Politics and Current Affairs Desk Manager in 2021.
He had worked at Nigerian Compass newspaper, Daily Newswatch and The Authority newspaper. He also worked as a special adviser on media to a former minister of police affairs. He derives joy in keeping the public abreast of current happenings locally and internationally through his writings.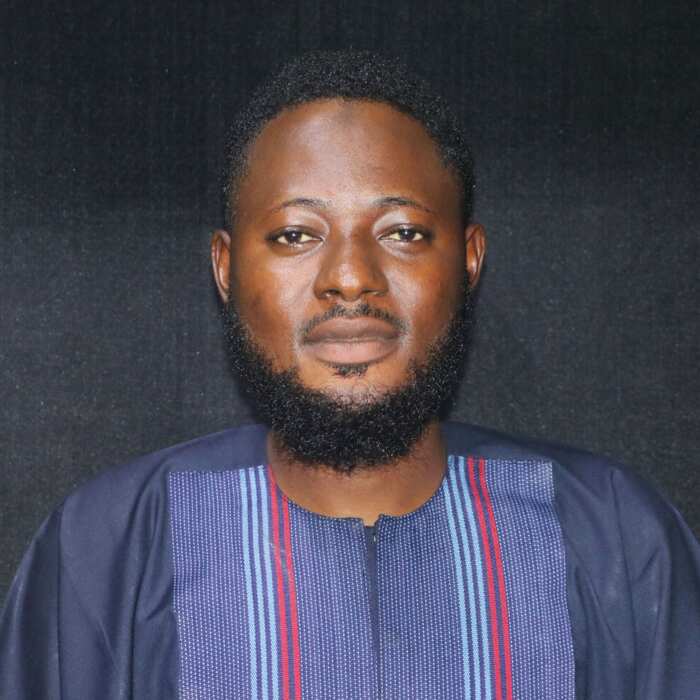 Rahaman Abiola is a Reuters-trained journalist and content writer with a firm grip of over 7-year experience stranding diverse roles in digital & traditional media and social media communications.
A literary writer, PR professional, freelancer and public commentator with over 100 essays covering diverse issues on economy, politics and current affairs, sports and leadership. He joined the Legit.ng team in 2018 as a Current Affairs and Politics Editor and was promoted to the Human Interest and Diaspora desk manager in 2021.
Rahaman has been widely published in notable Nigerian national dailies including The Nation, The Punch, Nigerian Tribune, and THISDAY. His works have appeared in top digital media platforms including Sahara Reporters, The Cable, The Capital, YNAIJA, Lawyard, Paradigm, LEGIT.ng, Yen, Tuko, Briefly and others.
A graduate of English and Literature from Obafemi Awolowo University (OAU), Rahaman is one of the 25 journalists in Africa selected for the Kwame Karikari Fact-Checking Fellowship in 2021.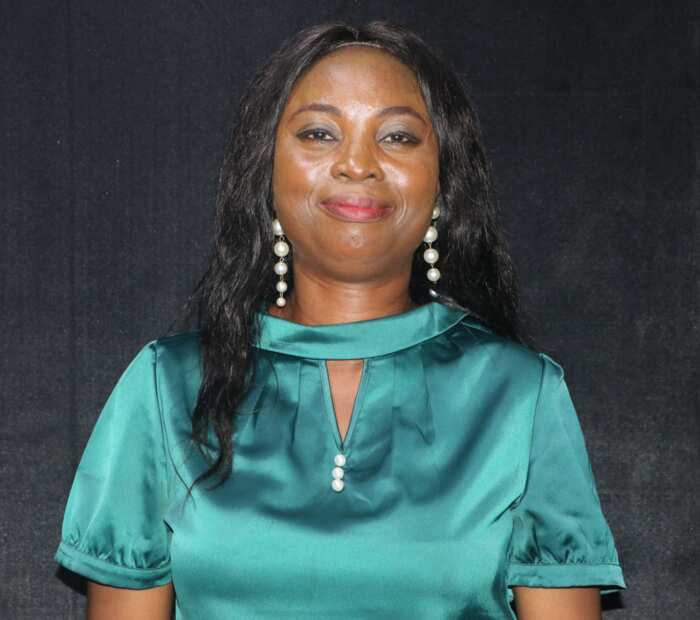 Sola Sanusi, a journalist and writer popular in the entertainment industry, is a graduate of English and Education from the University of Ilorin, Kwara state. She has joined Legit.ng team in 2015 as an entertainment editor, was promoted to a copyeditor in 2017, to a Diaspora desk manager in 2019, and to an Entertainment desk manager in 2020.
She has been in the media industry as a celebrity journalist for almost two decades cutting her teeth with top celebrity magazines, City People, among others. She also worked with Daily Newswatch. She is a lover of football (Nigerian matches), loves reading, travelling and meeting new people.
Sola won the best and hardworking staff awards at City People in 2005, she was runner-up Celebrity Media Awards in 2005. She is a recipient of the Mother Drum Golden Awards as best Arts/Entertainment Writer in 2012.
Mudathir Ishaq is the head of the Hausa desk at Legit.ng, he joined the team in 2016 as a Hausa editor, and was promoted to the desk manager's role in 2017. He studied ICH as first degree at the University of Abuja, Journalism (Coursera Specialisation) with the Michigan State University School of Journalism, and runs MSc ICH at the Nasarawa State University, Keffi.
He is experienced in news reporting, translation, transcription and Interpretation from English to Hausa/Arabic and vice versa. With more than five years in practice, he has interviewed influential personalities in Nigeria.
Video Team Manager
Temitope Olaiya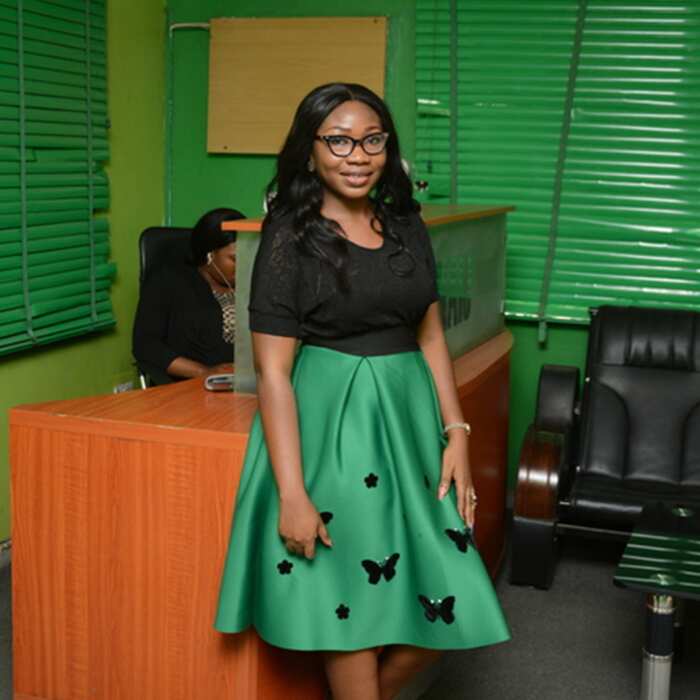 Temitope Olaiya is a seasoned writer and presenter. She has started her career at Legit.ng in 2016. Despite having a science background, she has proved herself in the literary world with her tremendous growth and contribution to the field.
Her educational path did not end after she pursued a master's degree, she went on to study broadcast journalism at the Nigerian Institute of Journalism where she emerged as the best graduating student of her set. Temitope is a complete natural in front of the camera as she has a firm grip on the audience and is able to keep them engaged.
Behind the camera, her directive skills come to play as she is able to steer her team in the right direction. She currently heads the video department of Legit.ng.
Learn more about Legit.ng