35 funny Sunday quotes and sayings. Inspiring Sunday Sayings and Quotes
Do you search for some funny Sunday quotes for inspiration? You are precisely in the right place! Here you will find a list of top sayings that will definitely make your Sunday! Here we have for you both famous and not so known quotes to show you some new angles of this wonderful day.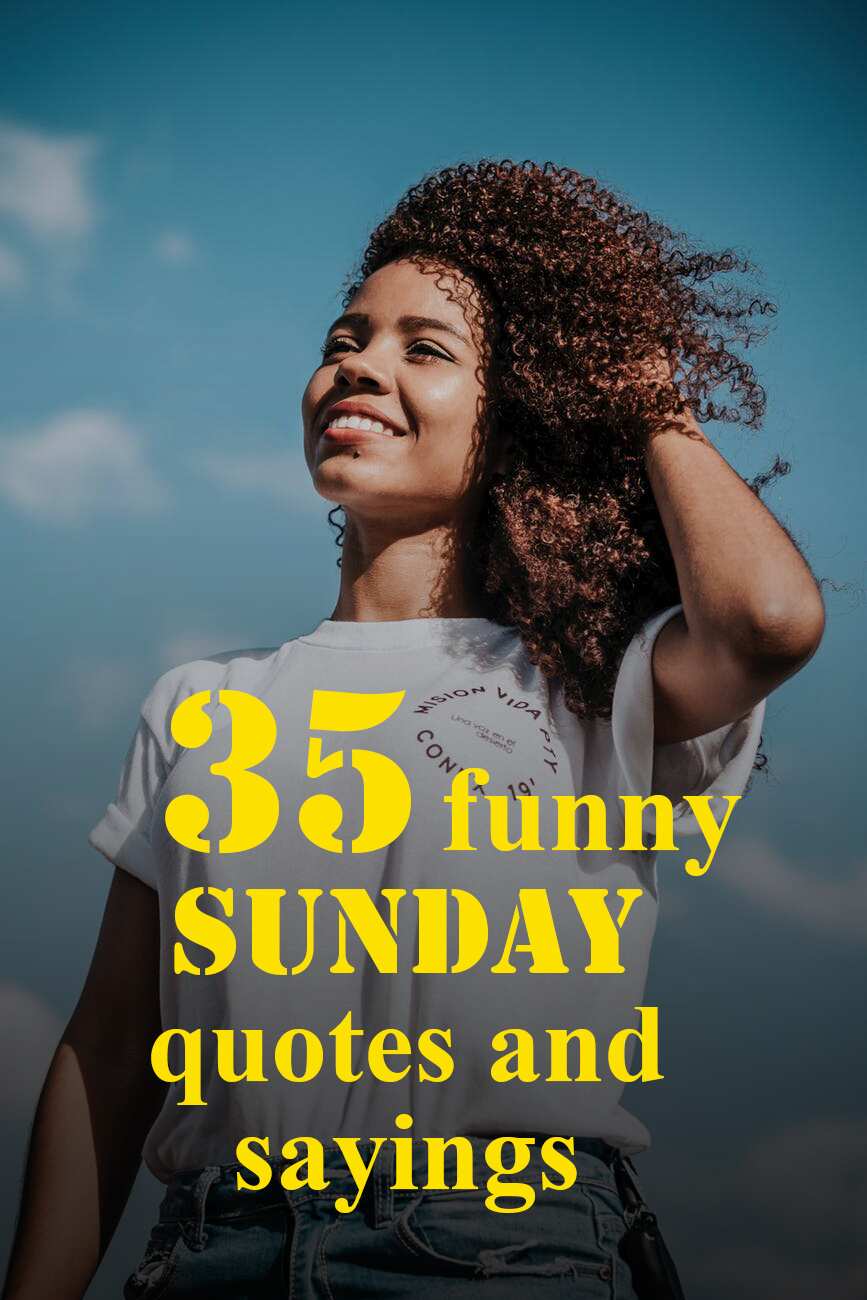 Sunday quotes may be an excellent way to congratulate your friends or create an inspirational atmosphere for yourself. The last day of the week is a special day, and everybody can feel it. Create your Sunday motivation, a mood that will fill you with new energy and positive thoughts for the whole new week.
Funny Sunday inspirational quotes for everyone
Our list contains Sunday morning inspirational quotes, funny sayings, and the words that will help you to spend this weekend day with a maximum degree of benefit. Get ready for Sunday motivational quotes and fun!
"Sunday is the day when I prepare for the week ahead by making improbable To Do lists and browsing Pinterest for ideas on how to decorate my imaginary mansion." – Nenea Hoffman
"Happy Sunday! If you are happy today, share this joy with the Lord, if you are sad, find strength in God, and remember that He is always in your heart." – Unknown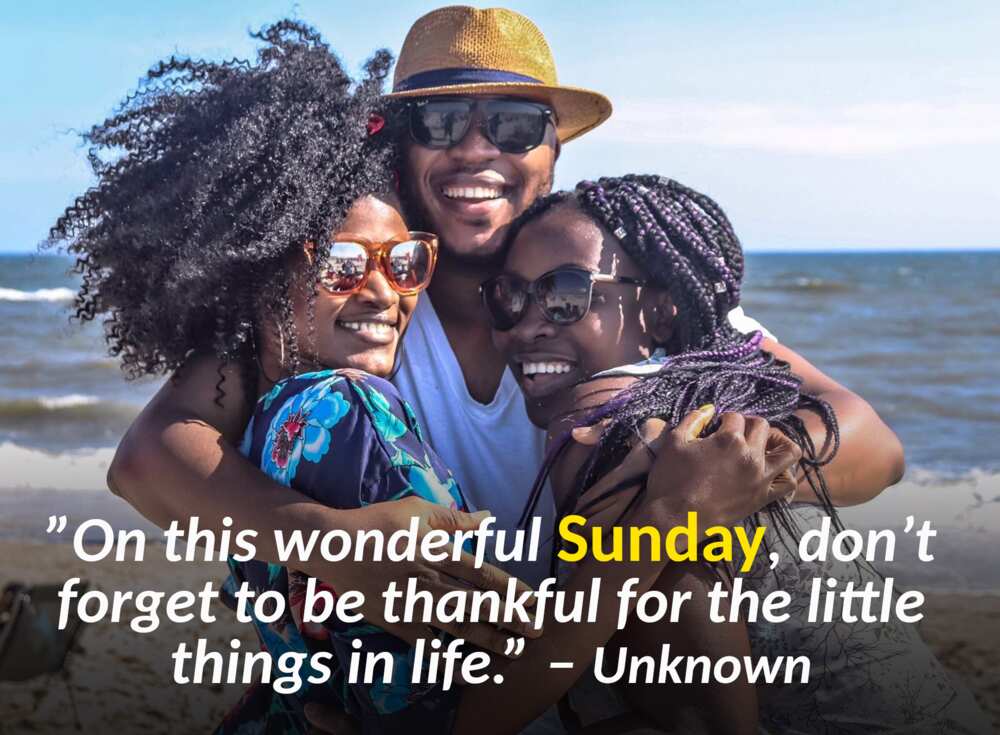 "The past week may not have turned out as planned. But hey! It is Sunday. There's light ahead. A whole week of limitless possibilities ahead. Stay hopeful, stay positive. Have a beautiful Sunday" – Unknown
"Sunday is a day of rest." – Mark Morris
"Time flows in a strange way on Sundays." – Haruki Murakami
"Start this Sunday with a clean heart. No doubt, no tears, no fear, no worry. Thank God for his priceless gifts and miracles throughout the world." – Unknown
"Have a happy wet Sunday. Rainbows love the rain." – Anthony T.Hincks
"She swears lazy Sundays were made for her. Doing whatever it is she wants to do, even if it is, nothing at all." – J. Iron
READ ALSO: Nice day quotes and sayings
"Sundays are like confetti floating in the air in slow motion, in the evening they reach the ground and you hope a bit of wind could blow on them so they could fly a bit longer." – Alain Bremond-Torrent, running is flying intermittently
"Good morning. Sunday is a day of reflection. A day in which we think of the week past, and of the week ahead. Have a happy Sunday." – Anthony T. Hincks
"Sunday, for me, is all about being home with the family with no plans." – John Lasseter
"Do not let Sunday be taken from you. If your soul has no Sunday, it becomes an orphan." – Albert Schweitzer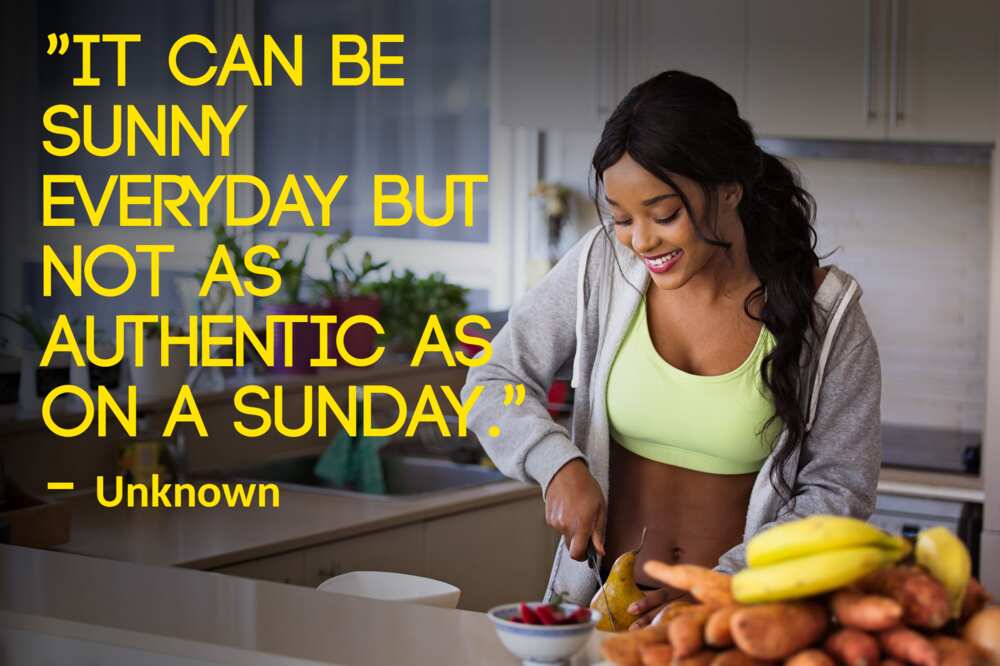 "Sunday evenings often feel like the weekend is over before it is even begun." – Catherine McCormack
"Wake up, it is Sunday, which means that spontaneous and happy meetings are guaranteed." – Unknown
"Oh dear sunday, I want to sleep in your arms and have fun day." – Santosh Kalwar
"Sunday, the day for the language of leisure." – Elfriede Jelinek, The Piano Teacher
"Now I know why the Lord took his day off on Sunday. That must be the day he personally greets his favorites." – Jason F. Wright, The Wednesday Letters
"Do not judge men's wealth or godliness by their Sunday appearance." – Benjamin Franklin
"Between Monday and Saturday men make an audience. On Sunday, they make a congregation."  – Mokokoma Mokhonoana
"If God hadn't rested on Sunday, He would have had time to finish the world." – Gabriel Garcia Marquez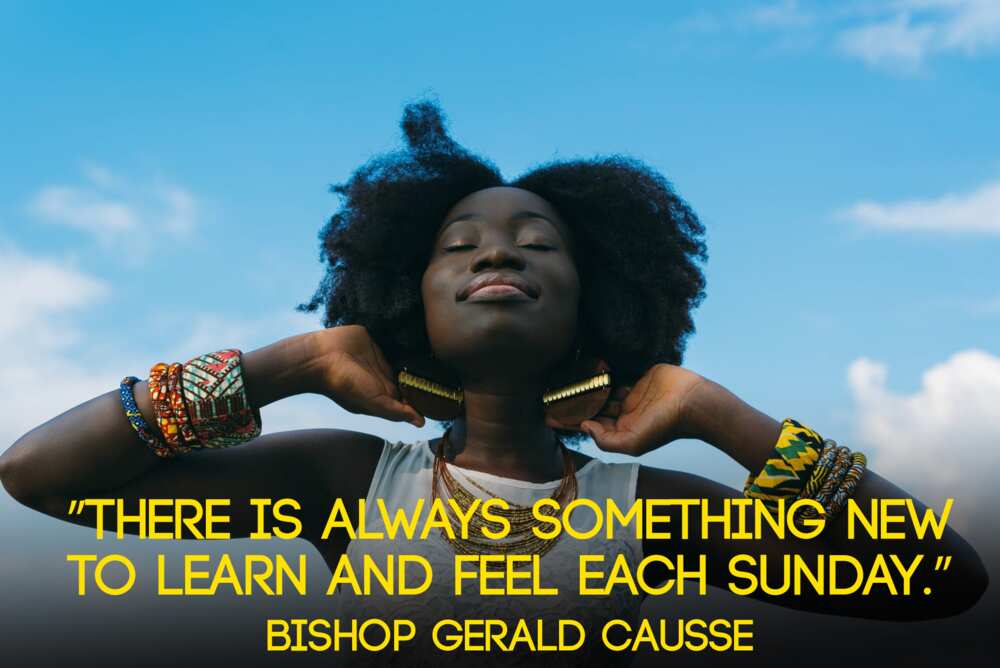 "I'm going to marry a Jewish woman because I like the idea of getting up Sunday morning and going to the deli." – Michael J. Fox
"Sunday clears away the rust of the whole week." – Joseph Addison
"A Sunday well-spent brings a week of content." – Proverb
"Whisper your prayers, shout them loud or groan…God hears them and sees your sincerity. May you find succour in His presence today. Have a happy Sunday." – Unknown
READ ALSO: Happy Sunday quotes for friends
"On Sunday morning, I'm not nervous... I can't wait to tell what God wants me to say." – Charles Stanley
"Sunday is the core of our civilization, dedicated to thought and reverence." – Ralph Waldo Emerson
"Be in the habit of getting up bright and early on the weekends. Why waste such precious time in bed?" – Marilyn vos Savant
"Happiness is a hot bath on a Sunday afternoon." – A.D. Posey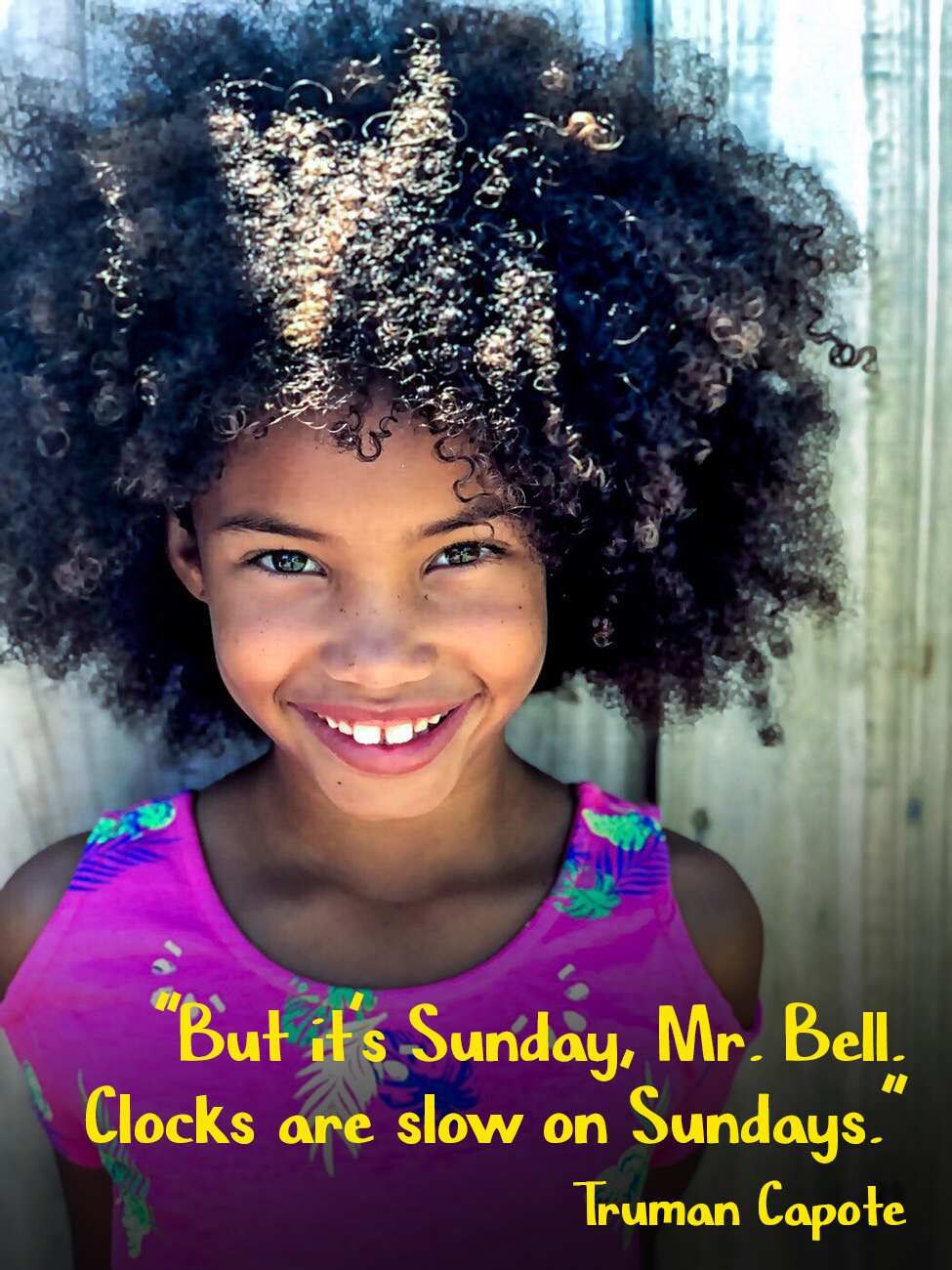 "Sometimes we do not realize the blessings we have until we no longer have them. Appreciate all the blessings in your life, take none for granted." – Unknown
"There is always something new to learn and feel each Sunday." – Bishop Gerald Causse
"This is Sunday, and the question arises, what will I start tomorrow?" – Kurt Vonnegut
"Well, there is nothing better than putting your feet up on a Sunday afternoon and grabbing a good book." – Chris Klein
"Meet this happy Sunday! Remember: whatever you do and wherever you go, take always a smile and a good mood with you." – Unknown
"You know what Sunday is, it is a day with a lot of potential for naps." – Polly Horvath
"Saturdays are for adventures, Sundays are for cuddling." – Unknown
Even one Sunday inspirational quote can bring you some good mood; it is also a good idea to share happy Sunday quotes and spread positive vibes around you! We hope that our list will be beneficial to you.
READ ALSO: Hilarious quotes about life
Source: Legit.ng