Love paragraphs for her to share your feelings with your partner
Love paragraphs for her are the best way to express your feelings if short single sentences are limiting. When telling your partner how much you love them, ensure that you express yourself in the best way possible so that you connect emotionally. Love paragraphs, instead of single phrases, will do the trick, ultimately making both of you happy.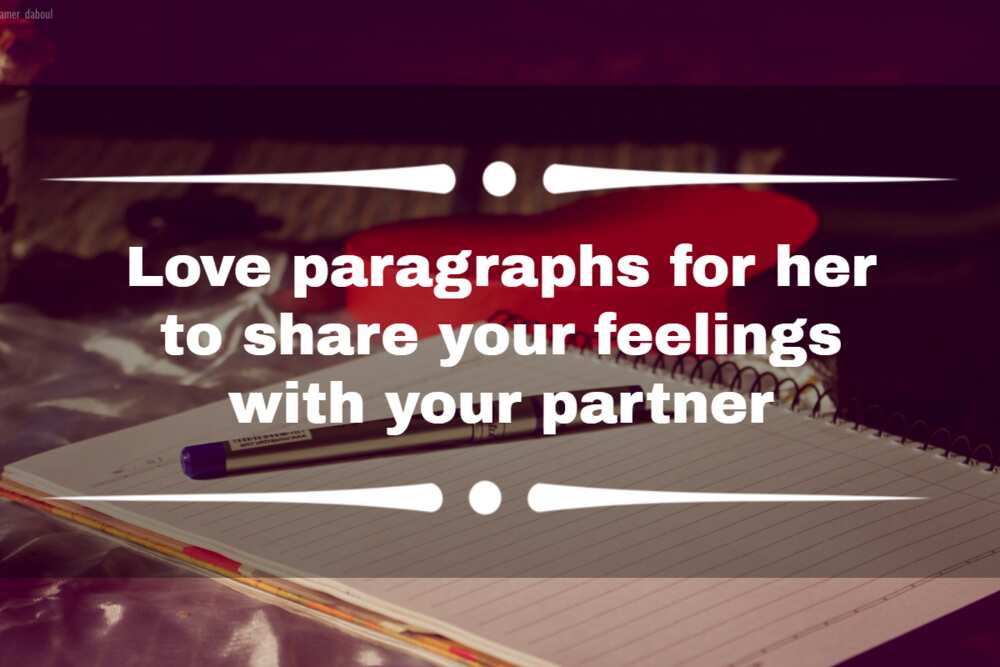 Ladies love to be pampered with sweet words so that they feel valued. While short love phrases have been used for a long time, love paragraphs are becoming increasingly preferable since they tend to communicate one's feelings better.
Love paragraphs for her
Through a short message, you can quickly tell her that you love her, which might seem usual, more so if you send texts regularly. However, sending a love paragraph is ideal if you want your love message to touch and make her feel special.
Sweet paragraphs for her to start her day
Who does not want to receive a sweet love message in the morning? Mornings are the perfect time to send her a sweet paragraph before she begins her day. It shows you prioritise her before any other activity of the day.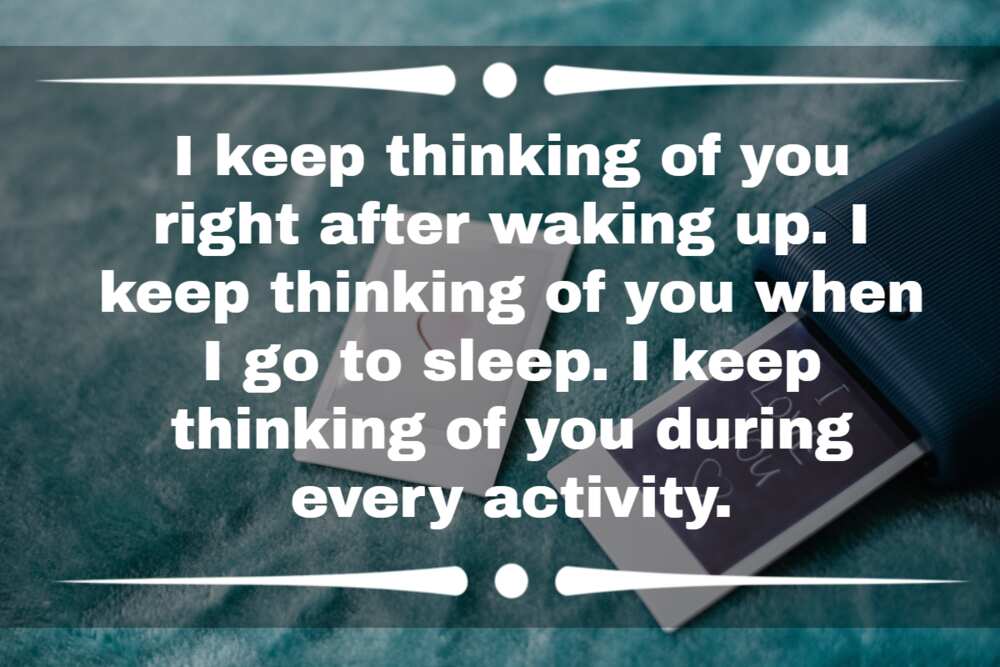 Rise and shine, honey! I hope you have the best morning ever. You deserve so much, and I promise to do anything for you to have it. I love you, have a nice day.
My heart skips a beat every time I see your perfect smile, hoping you will send me a selfie to show your charming smile.
This paragraph is for the only woman in my world. My life revolves around you, and I will always cherish the day we met.
As you kick-start your day, I appreciate you making me who I am today. Your patience on my worst days has shown me great compassion, and you have always been available to support me.
What a perfect day! The sun is up, the air is warm, and the day is bright. However, all this beauty is nothing if I don't spend the day with you. I better have a dull day with you than be in paradise without you.
Every moment spent with you is always a wonderful one. I will always love you through my days on earth. Since our paths crossed, the laughter, love, and passion you brought to my life have been immeasurable.
You constantly offer me life, warmth, and brightness. You are my lovely sun in the sky. My entire life revolves around you, and I wouldn't be able to get out of bed without you.
Nothing that exists or that will exist is capable of separating us. This is one impossibility I've learned because our hearts have glued and melted into each other.
Without a parade, you were made the queen of my heart the day I met you. You won a free ticket to travel around my world and into the deepest part of my heart, where treasures like you abound.
You were there in my dream; we danced and kissed a lot. I woke up in a room alone. I thought it was only a dream, but you appeared somewhere close, hidden in my heart. How can I not know you're always there?
It might look like you are far from me, but you are always right by my side, guiding, pushing, and motivating me. I have got you right here in my heart. You are closer to me than you think, my love.
Cute paragraphs for your girlfriend to make her feel loved
If you want to make her feel appreciated and know that you do not take her love for granted, these cute paragraphs for her will help you express yourself.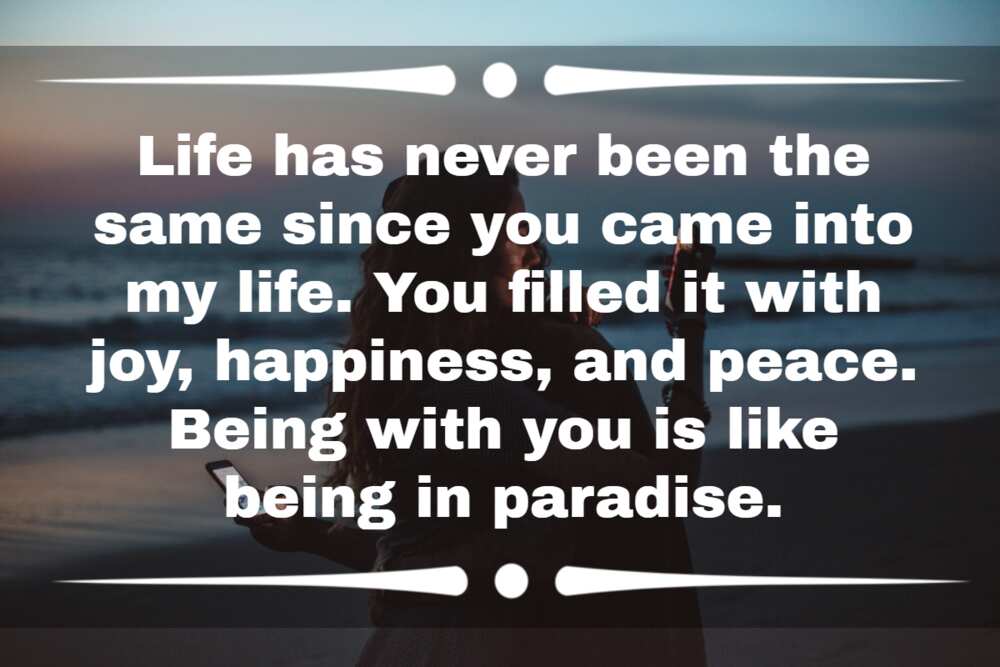 I believe that meeting and being together are not accidents. Even before we met, I knew our love story had been written. I thank the Lord from the bottom of my heart for allowing me to meet you. I hope that you feel every day how important you are to me.
I am so stuck with you that I strongly believe that only death can separate us. Each moment, I find myself thinking about you and us. Not only do you give reasons for me to smile, but you also give meaning and inspiration to my life.
Before, I did not believe someone could bring so much meaning and happiness to another person's life. I met you when I felt empty. Slowly, I realised you are my blessing from up above. You are an angel sent to bring colour back to my life.
Even though it is true that nothing lasts forever in this world, I know that our devotion to each other will last for an eternity. I promise to be faithful to you and will never stop caring for and loving you.
Our relationship has never been easy, but I promise to stick with you through the good and bad times. I will be here anytime you need me. I promise to be true to you each day.
When you came into my life, I left all my past behind me. I just love this newly found love that makes me feel like a baby again.
Life has never been the same since you came into my life. You filled it with joy, happiness, and peace. Being with you is like being in paradise. You have made my life magical, and I feel like saying I love you is not enough.
Paragraphs to send to your girlfriend when you miss her
Distance strains relationships, but a regular reminder of how much you miss her can remedy the situation. These paragraphs for your GF will communicate your feelings and make her feel your presence in her life even if you are away.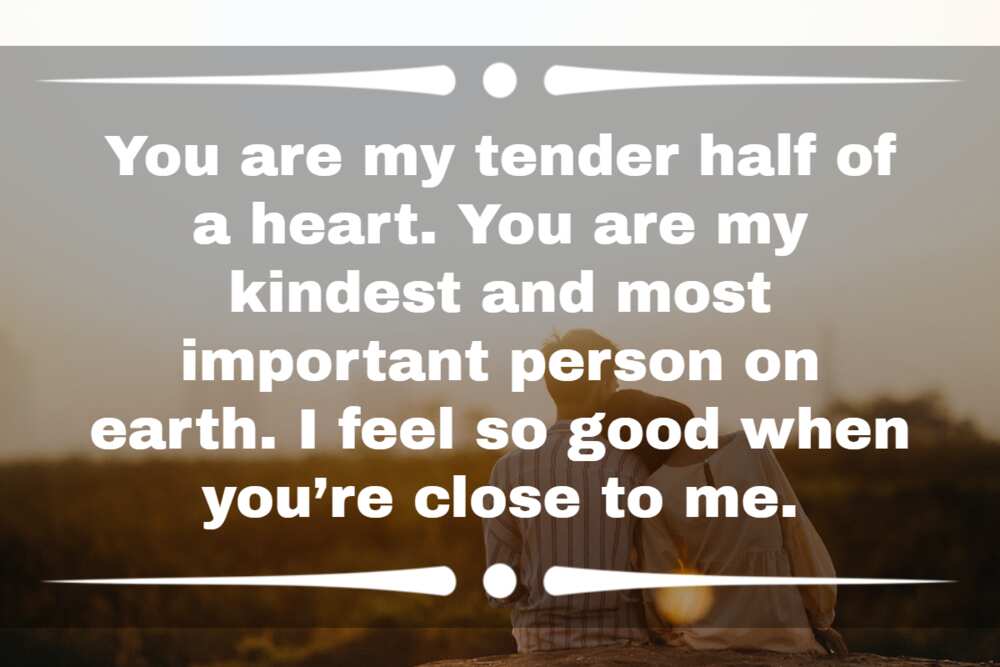 I count the weeks, days, hours and minutes until your return. I keep counting and thinking about you – it is all I can do daily. I miss you, my dear, with all my heart.
The sunsets here are wonderful, but my heart aches because I can't share them with you. It's beautiful here, but not as beautiful as you, and having you with me to share it. I wish you were here and we could enjoy all these beautiful things together.
You are my tender half of a heart. You are my kindest and most important person on earth. I feel so good when you're close to me. But sometimes we must be apart for a while, and then I'm very lonely without you, my love.
Thank you for always being there for me. You've opened my eyes to a whole new world full of happiness, and I want to spend my life here with you. You are everything I hoped for and more. I miss you so much that sometimes it hurts, but I know our love is worth the wait and the distance between us.
I know you can't be here with me right now. But I want to tell you that I miss you every day. I like knowing that someone loves me, and it's always been you. While I can't be with you right now, my heart still aches for it every day.
This year more so than any other, I have been missing you like crazy. As the days and months pass, there just aren't enough hours in the day that I can talk to or even see you for a few minutes.
I know I told you that I missed you, but I never really meant it. The time we spend apart feels like forever, and lines of separation blur my vision, clouding my mind with nonsense. The emptiness is replaced with a rush of warmth and love when I see you.
Paragraphs for your girlfriend to make her smile
It feels good to be loved and even better if you find someone who makes you laugh regularly. Do not forget to spice love paragraphs with some humour when sending love paragraphs to her. These paragraphs will surely bring a smile to her face.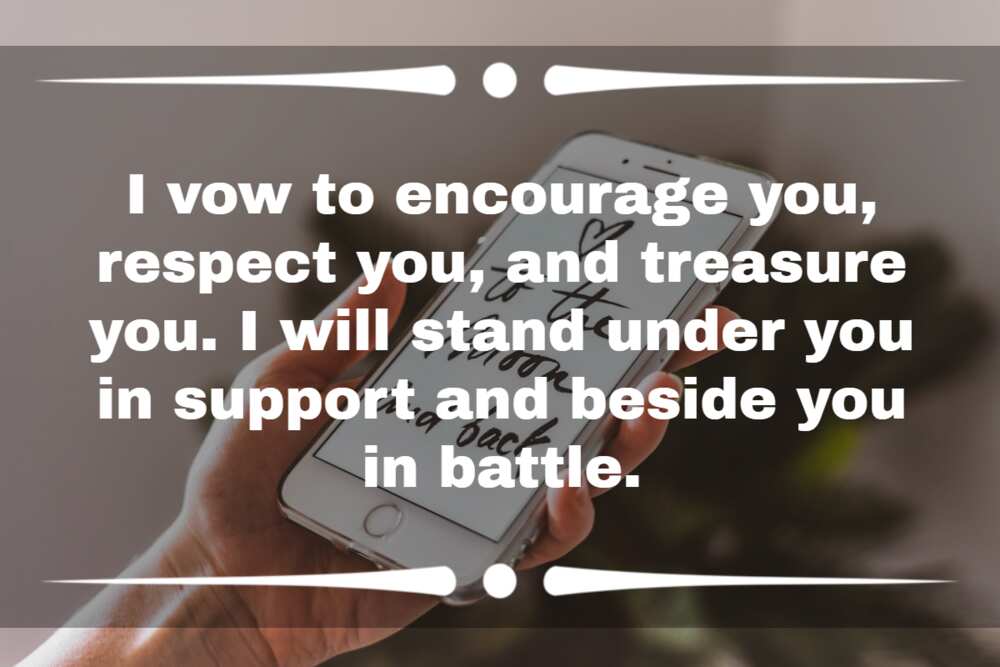 If you're asking if I need you, the answer is forever. If you ask if I will leave you, the answer is never. If you're asking what I value, the answer is you. If you're asking if I love you, the answer is I do.
I know other people exist, but I don't want anyone else; I want you. Even when you're sad, make mistakes, or disagree, I want you.
A day that is void of your voice means an incomplete one. With your voice comes soul-melting laughter, all I need to have a great and happy day. I hope mine makes you feel the same way.
I vow to encourage you, respect you, and treasure you. I will stand under you in support and beside you in battle. I will love you during conflict and hardship.
I wanted to say I love you wholeheartedly! I couldn't let this day go by without acknowledging your awesomeness; I love you so much that you make me smile every day. You are such a fantastic woman with a beautiful heart, I am so lucky to be with you.
I know I don't tell you this often enough, but I want you to know I love you. Your happiness is the most important thing in my life. I will always cherish our times together; they make me so happy!
A short text message is not enough to express your love feelings to your partner. Love paragraphs for her will make her feel special, and if you have no idea how to compose one, you can choose from the above list of love paragraphs.
READ ALSO: 100+ ride or die quotes for your best friend or significant other
Legit.ng recently published ride or die quotes for your best friend or partner. It is not easy to find a loyal person; if you do, it is one of the greatest blessings you can count. Despite being rare, there are loyal friends and partners, and if you have them, never fail to appreciate them.
Your ride or die will always support you through difficult times. Not everybody will stand by you in many life challenges, and therefore, you should appreciate the few that will always have your back. Here are quotes to express gratitude to them.
Source: Legit.ng