Memorable Criminal Minds quotes fans of the show will recognise
All Criminal Minds quotes are a work of art, full of wisdom and humour. Each episode of the series contains not only an exciting story, but also thoughts that people like to remember and share with their friends.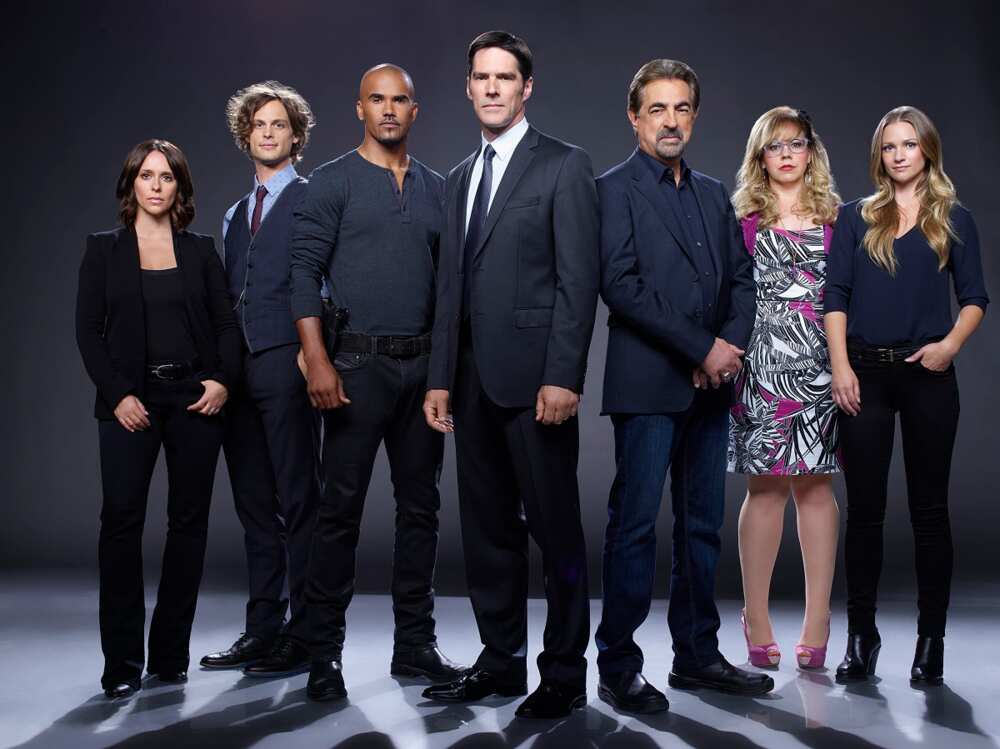 Criminal Minds is a show that deals with serious issues in each episode. The quotes Criminal Minds delivers during each episode are always full of wisdom. Many of the series' quotes have stayed with us and continue to elicit strong emotions. Do you have your favourite Criminal Minds quote?
Best Criminal Minds quotes said by the characters
For more than 300 episodes, Criminal Minds kept fans on the edge of their seats with its heart-pounding criminal investigations and riveting characters, several of whom were inspired by disturbingly real crimes. The series also includes quotes that have long served as guiding principles.
These quotes from Criminal Minds are remarkable and have a deep meaning:
Death ends a life, not a relationship. - Mitch Albom
The best and most beautiful things in the world cannot be seen or even touched – they must be felt with the heart. - Helen Keller
Although the world is full of suffering, it is also full of overcoming it. - Helen Keller
What we do for ourselves dies with us. What we do for others and the world remains and is immortal. - Jason Gideon
Save one life, we save the world. - Jason Gideon
You gain strength, courage, and confidence by every experience in which you've really stopped to look fear in the face. You must do the thing which you think you cannot do. - Aaron "Hotch" Hotchner
Nobody remembers the victims, everybody remembers the killer. And that's exactly what happens when an agent puts the story ahead of the case. -Aaron "Hotch" Hotchner
Destroying a book is like…destroying a whole world. - Diana Reid
That is a new deal and as fast as a caffeinated cheetah riding a lightning bolt, I am on it! - Penelope Garcia
David Rossi quotes used in Criminal Minds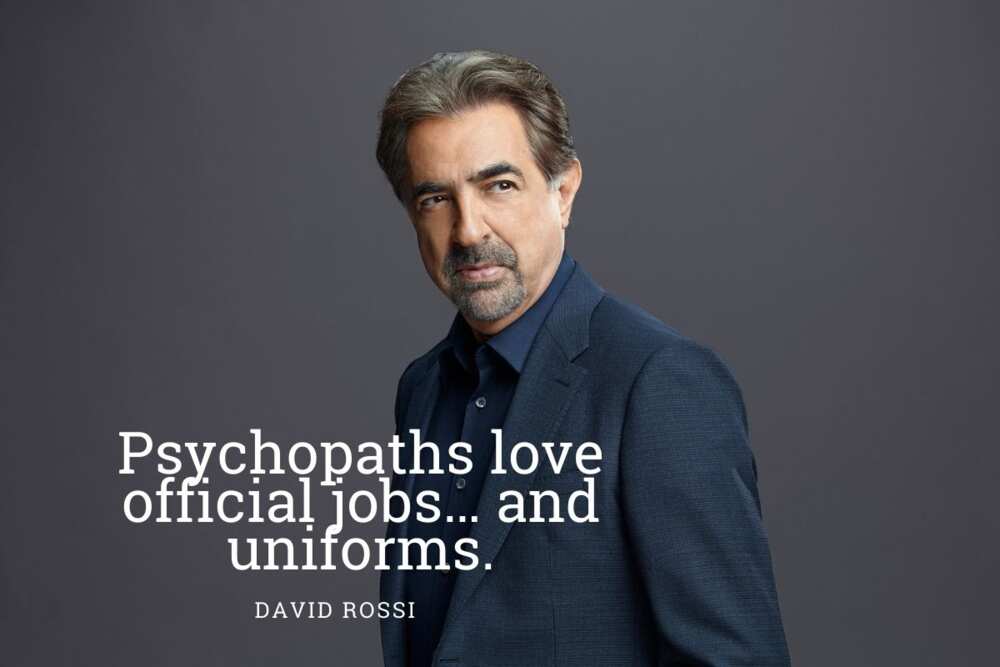 At the Behavioral Analysis Unit, David Rossi is a Supervisory Special Agent and the Unit Senior Agent. Rossi is compassionate, brave, and loyal.
Life is a hell of a thing to happen to someone.
It's alchemy. Alchemy turns common metal into precious ones. Dreams work the same way. Turning something awful into…something better.
You don't need to do anything you don't want to. Understand?
There's no winning. There's just living. Moving forward. And if you keep doing that, you'll be all right.
Trust me, kiddo. I've been here before.
See no evil, hear no gossip.
And so the guessing game begins! From what nook or cranny will our new missing head roll out?
The only people I ever made happy were divorce attorneys.
Psychopaths love official jobs… and uniforms.
Scars show us where we have been, they do not dictate where we are going.
Dr. Spencer Reid's top 10 quotes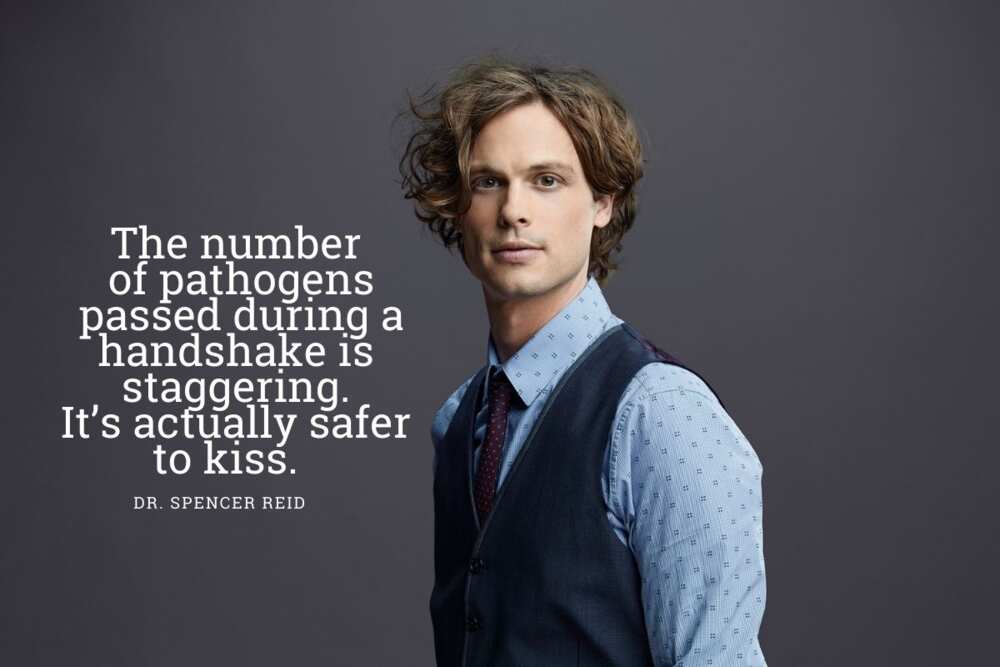 Dr. Spencer Reid is the youngest member of the Criminal Minds Behavioral Analysis Unit. He also has an IQ of 187 and an eidetic memory..
Here are some of the best Criminal Minds quotes Reid has given to viewers:
Actually, it's more like we're looking for a needle in a pile of needles. A needle would stand out in a haystack
I got shot in the leg and I don't get any cookies?
I know what it's like to be afraid of your own mind.
Look at me. Without a gun on my belt, I look like a teacher's assistant!
You know, oftentimes when a stalker's advances are completely ignored, their erotomanic fantasies will be diverted to a more receptive target.
Nothing violates one's sense of security more than being attacked in their own home.
I never have any normal fans.
I've always heard every ending is also a beginning. We just don't know it at the time. I'd like to believe that's true.
Emily Prentiss: Thank you.
Dr. Spencer Reid: For what?
Emily Prentiss: For being you.
Dr. Spencer Reid: Aw, thanks. I don't know how to be anyone else.
Morgan: What makes you feel confident?
Dr. Spencer Reid: Statistics.
For 15 seasons, Criminal Minds quotes taught viewers much about life, suffering, and the human capacity for evil. They have also shown people the power of forgiveness, hope, and justice.
READ ALSO: Best AOC quotes and memes about change, leadership and equality
Legit.ng recently published a list of the best AOC quotes and memes about change, leadership and equality. Alexandria Ocasio-Cortez (AOC) is an American politician and activist. She has become an inspiration to many people since entering the political scene.
Furthermore, some of her expressions have already been turned into quotations. They inspire and motivate thousands of people. Do you have your favourite AOC quote?
Source: Legit.ng