Top 50 hottest actresses of all time in Hollywood and beyond
Numerous stunning female actors have illuminated movie theatres over the years. A few of these actresses have evolved into timeless icons thanks to their immense talent and stunning looks. Meet some of the hottest actresses of all time in Hollywood and beyond.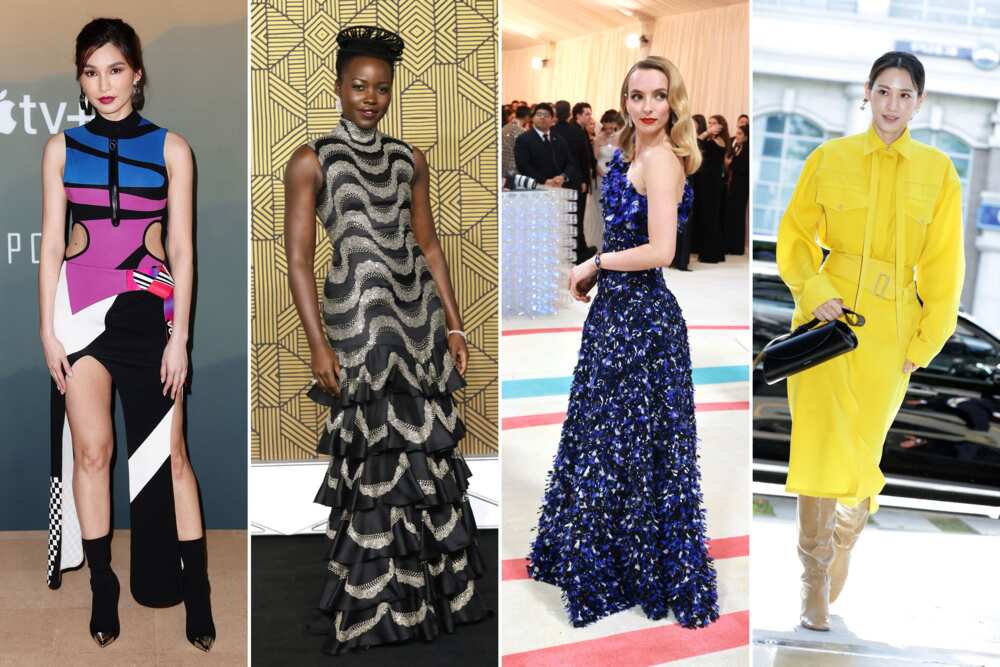 In Hollywood and beyond, there are countless beautiful and talented actresses. These women, whether from bygone eras or current times, have mesmerized viewers worldwide. Some of have been featured a few times of the covers of international beauty and fashion magazines. Explore some of the hottest actresses in Hollywood today, showcasing their timeless beauty and talents.
Hottest actresses in Hollywood
The acting industry has always been a breeding ground for incredibly talented and gorgeous women. Here are some of the hottest women in Hollywood who have made a lasting impact on the industry. Note that the following list is not in any particular order.
1. Emma Stone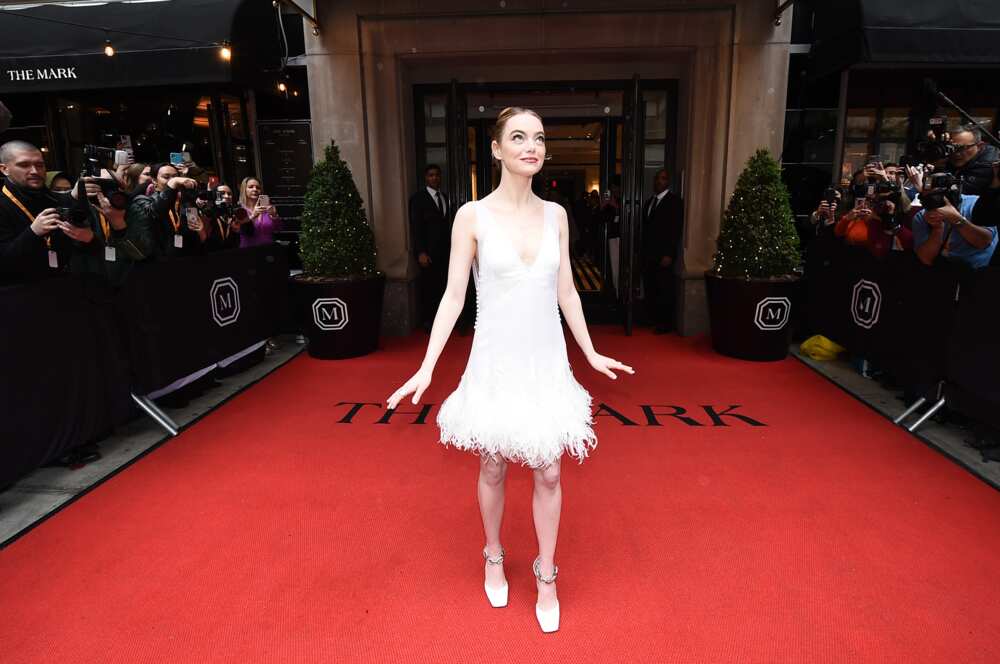 Emma Stone is an accomplished and talented American actress. She is known for her roles in The Amazing Spider-Man 2, Cruella and La La Land. She has appeared in over 50 films and TV series.
2. Alexis Ren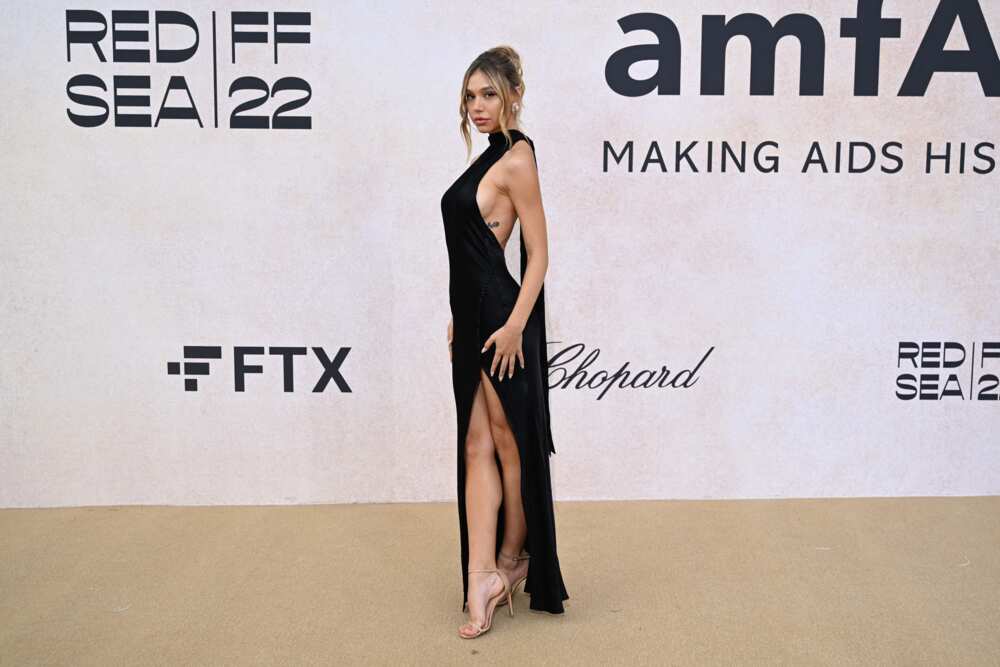 Alexis prides on gracing the covers of Maxim magazine in the US and Mexico in August 2017. She was named the Sports Illustrated Swimsuit Rookie of the Year in 2018. Alexis Ren is social media personality, actress, entrepreneur, environmental and mental health activist, and model.
3. Camila Mendes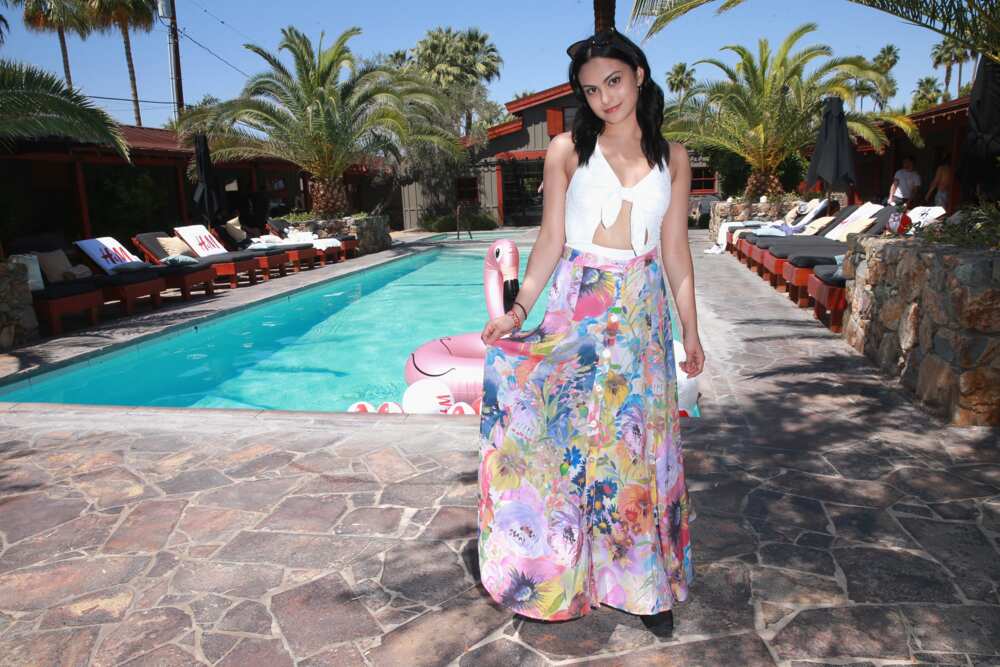 She is an American actress and singer. In 2017, Camila Mendes debuted by portraying Veronica Lodge on Riverdale on The CW. Her amazing performance won her the Teen Choice Award for Choice Scene Stealer that year.
4. Victoria Justice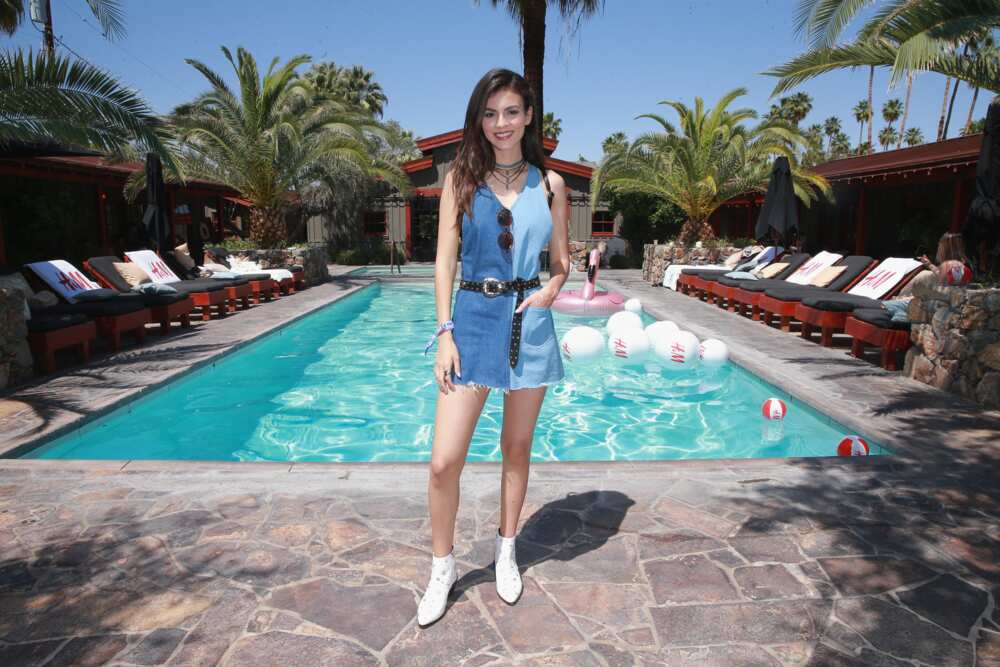 Victoria became popular on TV when she played Lola Martinez in Zoey 101 in 2005. She later starred as Tori Vega in Victorious. According to her IMDb profile, she has appeared in 59 films and TV series as of June 2023.
5. Zendaya
Zendaya is one of the hottest Hollywood actresses who began her career appearing as a child model working for Macy's, Mervyns and Old Navy. She became famous for her part as Rocky Blue in the television show Shake It Up on Disney Channel in 2010.
6. Teyonah Parris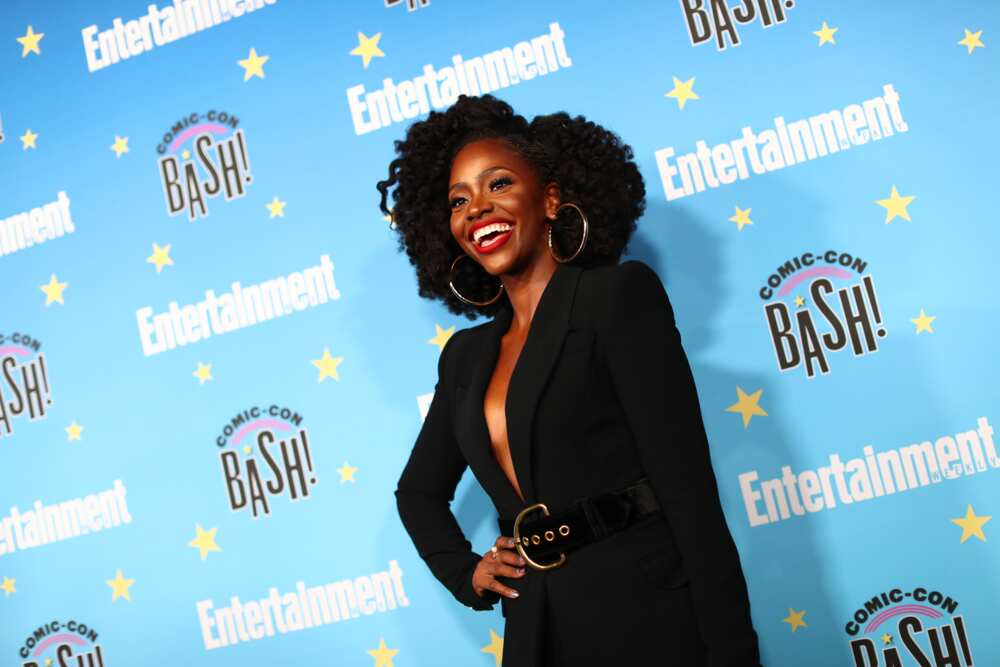 Teyonah has made a name for herself in both film and television. She gained recognition for her role as Dawn Chambers in the television series Mad Men, where she portrayed a secretary-turned-copywriter.
7. Gal Gadot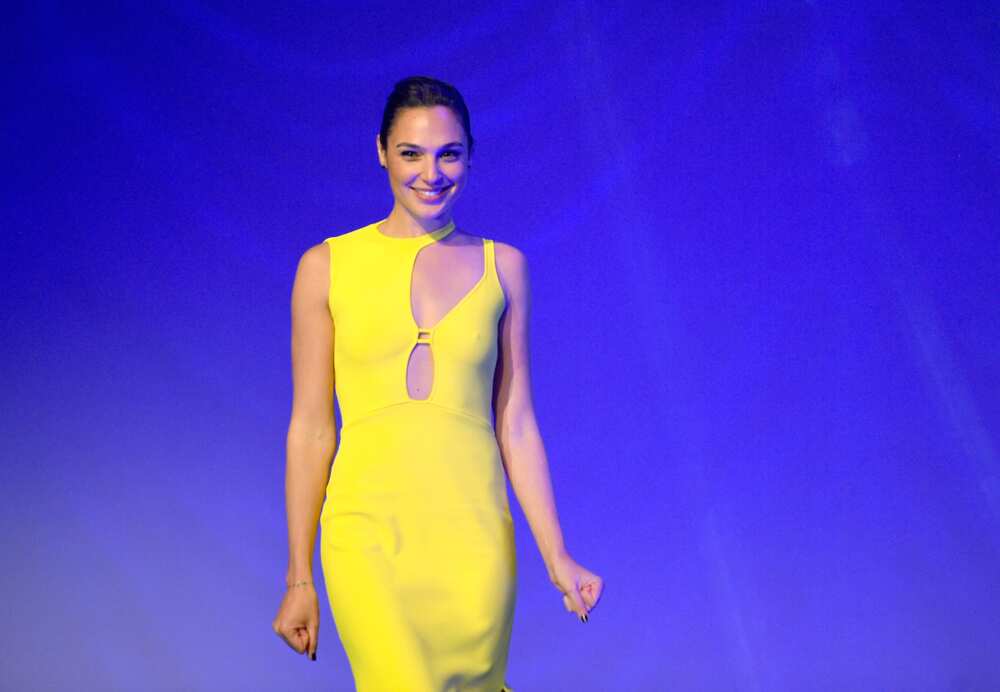 Gal is an Israeli actress and model. She starred in her first movie called Fast & Furious (2009) as a character named Gisele. She was also crowned Miss Israel 2004 and represented her country at the Miss Universe 2004 pageant.
8. Halle Bailey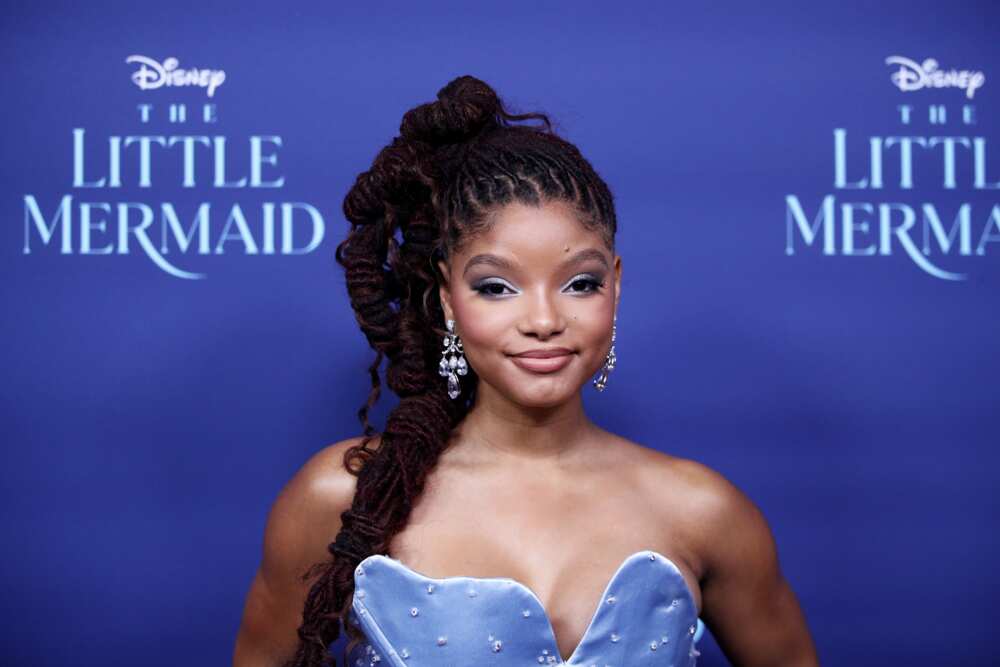 She one of the young hottest actresses under 30 known for her acting and singing talent. Halle Bailey acting roles include Ariel in The Little Mermaid, Tina in Last Holiday and Sky in Grown-ish.
9. Scarlett Johansson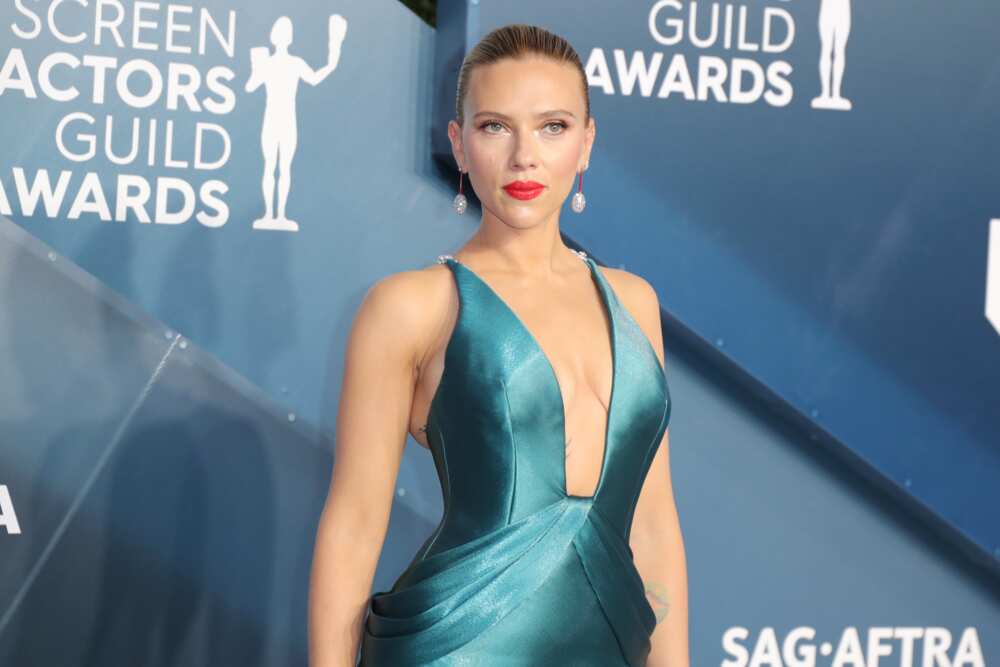 Johansson rose to prominence in the late 1990s and early 2000s with notable roles in films such as The Horse Whisperer (1998) and Ghost World (2001). Scarlett Johansson is also widely known for her role as Natasha Romanoff, also known as Black Widow, in the Marvel Cinematic Universe.
10. Selena Gomez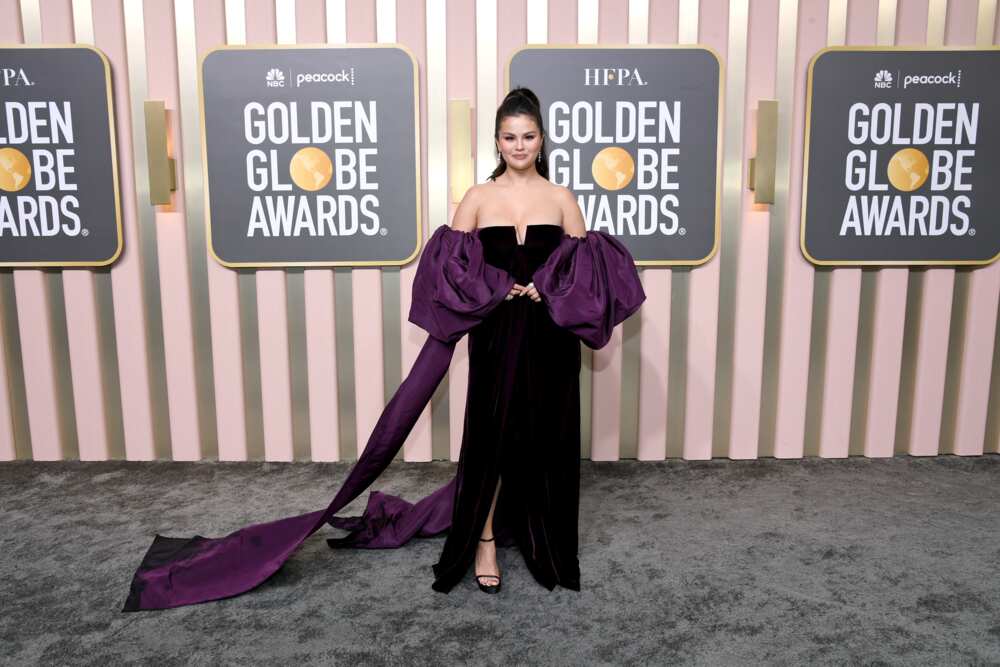 Selena's first job as an actress was on a popular TV show for kids called Barney & Friends in the 90s. She acted as a character named Gianna and worked with Demi Lovato from 2002to 2004.
11. Margot Robbie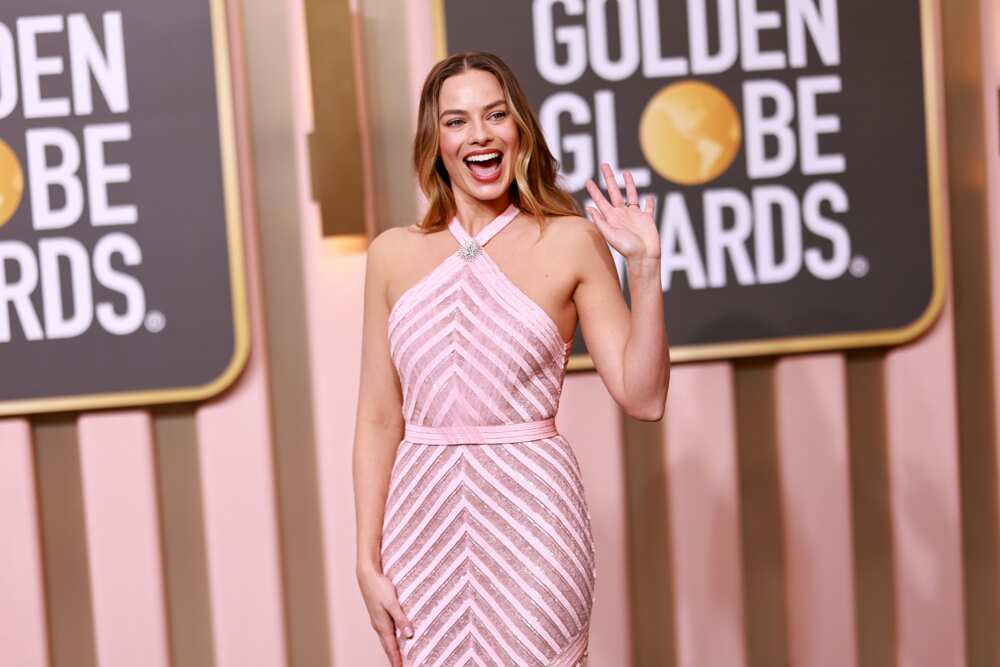 Robbie became well-known for acting with Leonardo DiCaprio in a movie called The Wolf of Wall Street. Margot Robbie has also appeared in other popular TV shows such as Neighbours, Dollface and The Elephant Princess.
12. Megan Fox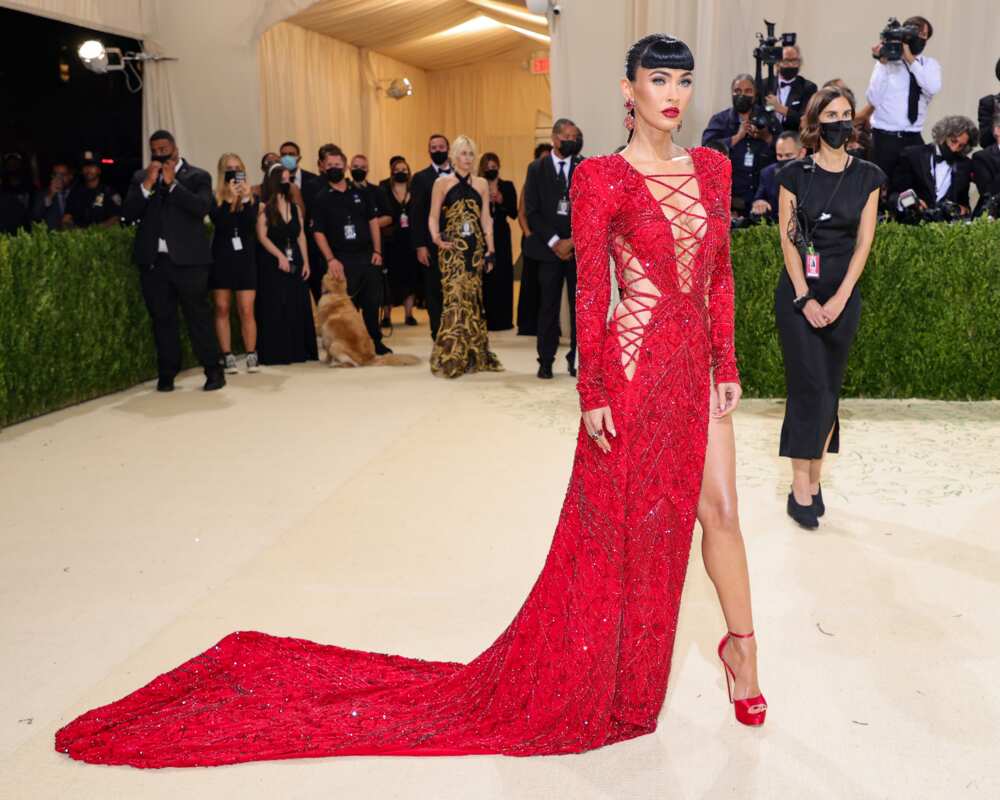 Megan is among the most popular hottest female celebrities who are making it in the acting industry. She made her acting debut in 2001 as Brianna Wallace in the short film Holiday in the Sun.
13. Alexandra Daddario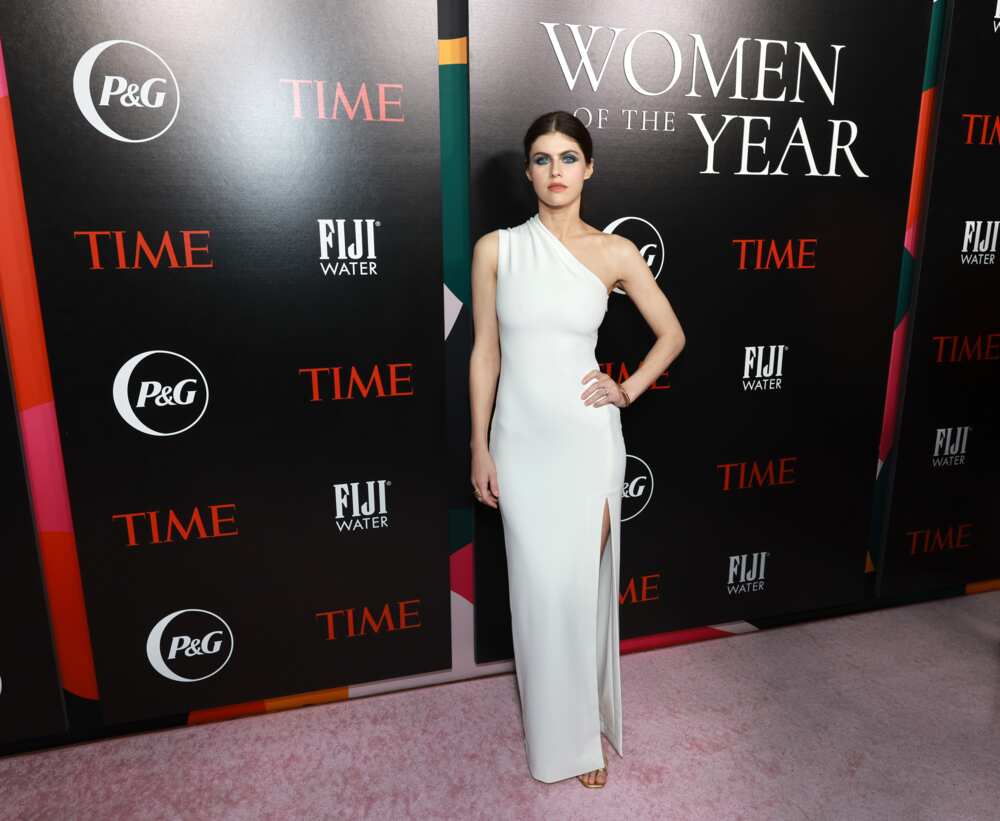 Alexandra's fame came in the 2010s after acting in movies San Andreas, Hall Pass, Texas Chainsaw, and Baywatch. Alexandra Daddario is married to a popular American film producer Andrew Form.
14. Emilia Clarke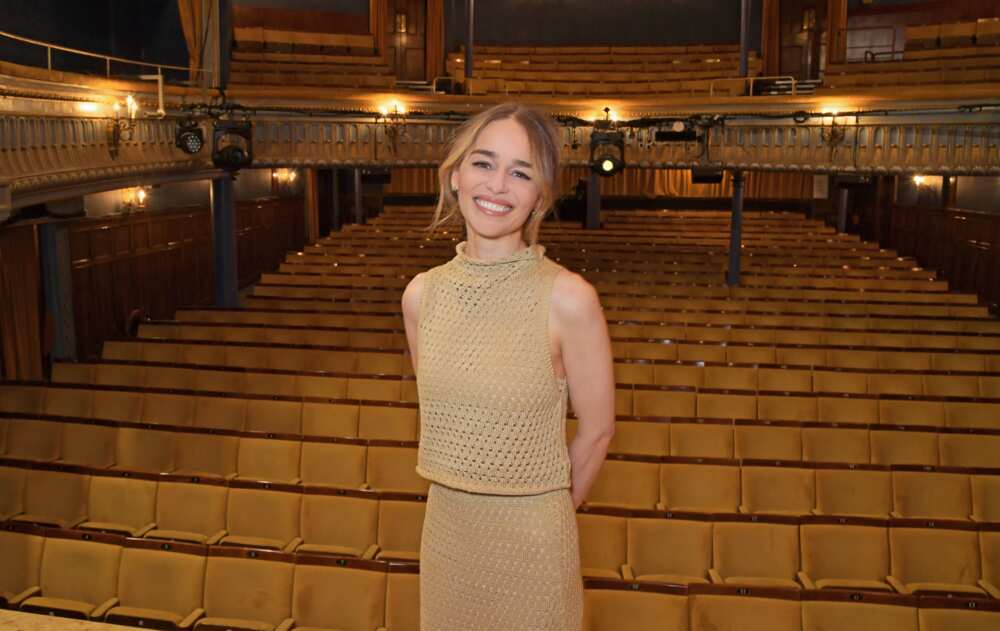 Emilia's first film role was in the television movie Triassic Attack (2010). She got her big break in 2011 when she took over from Tamzin Merchant in Game of Thrones after the pilot episode was filmed.
15. Yara Shahidi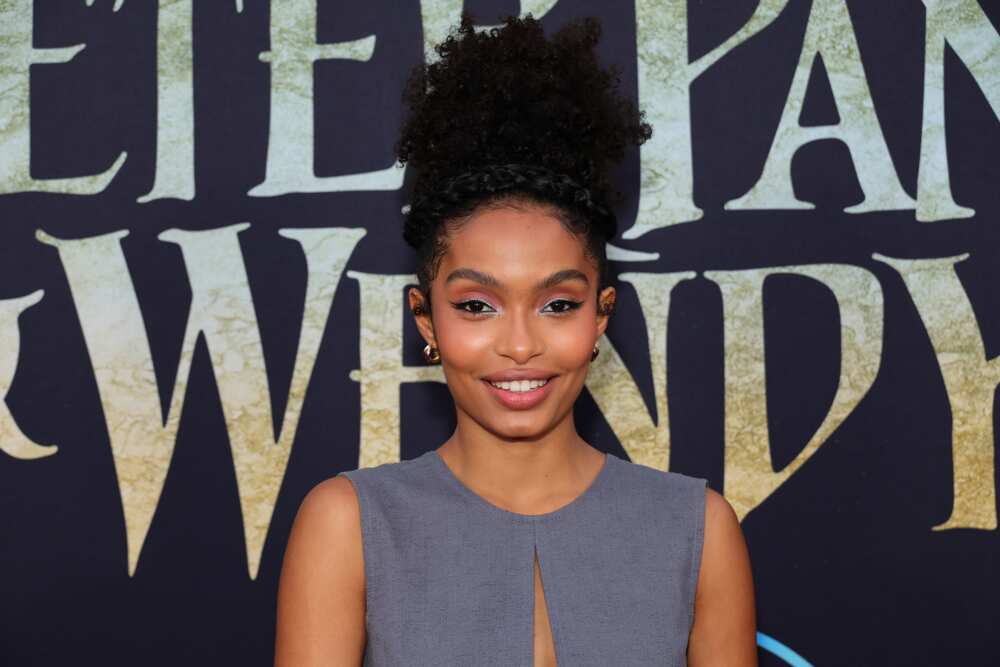 Yara rose to prominence as the oldest daughter Zoey Johnson on the sitcom Black-ish and its spin-off series Grown-ish. Yara Shahidi has also appeared in Peter Pan & Wendy, Extrapolations, and voiced My Father's Dragon.
16. Sofia Vergara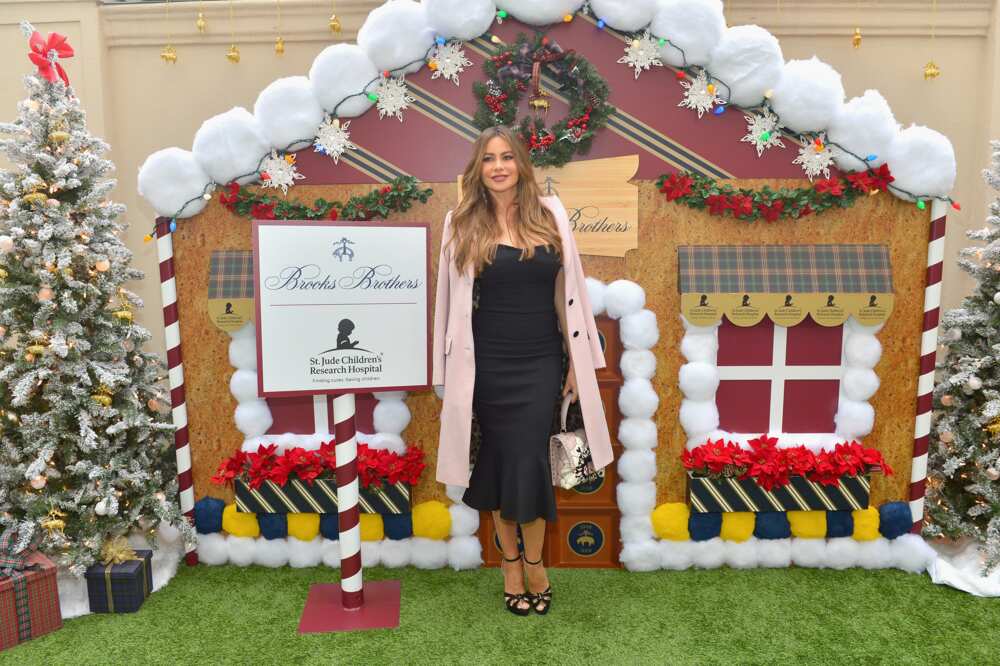 Sofia's first role in a film was in the criminal comedy Big Trouble. She became more famous when she played Gloria on the TV show Modern Family.
17. Ashley Tisdale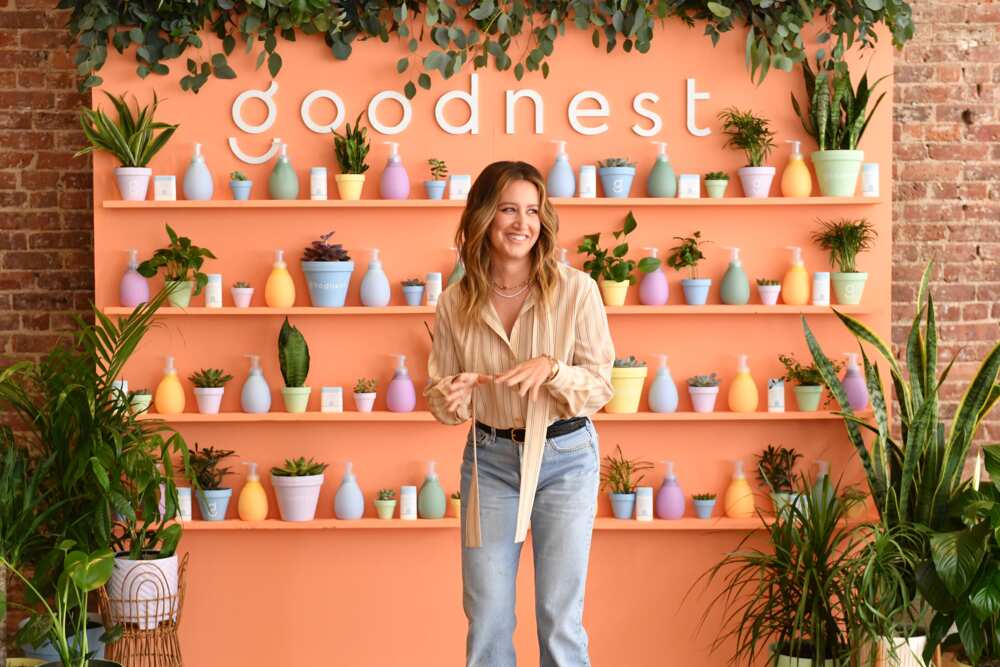 Ashley became famous in 2006 for playing Sharpay Evans in the movie High School Musical. Ashley Tisdale has appeared in other numerous films and TV series such as Merry Happy Whatever, Carol's Second Act, Pandas in New York and Ginger Snaps.
18. Paige Hurd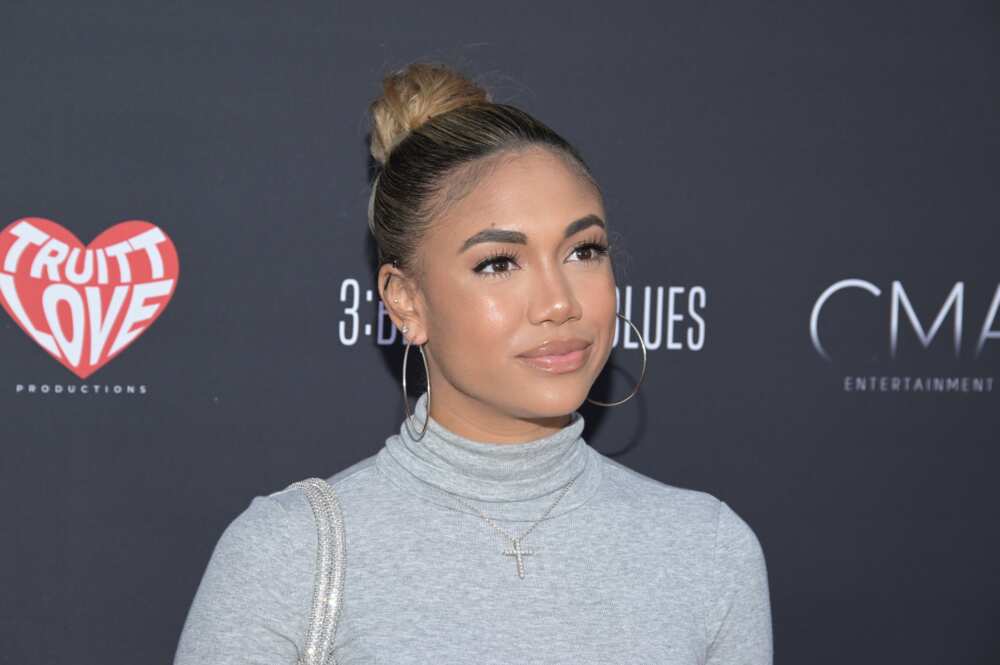 She has gained popularity following her outstanding performances in different films. Her acting skills also immersed her in the world of music and music videos. Paige Hurd's big break was in Everybody Hates Chris.
19. Nina Dobrev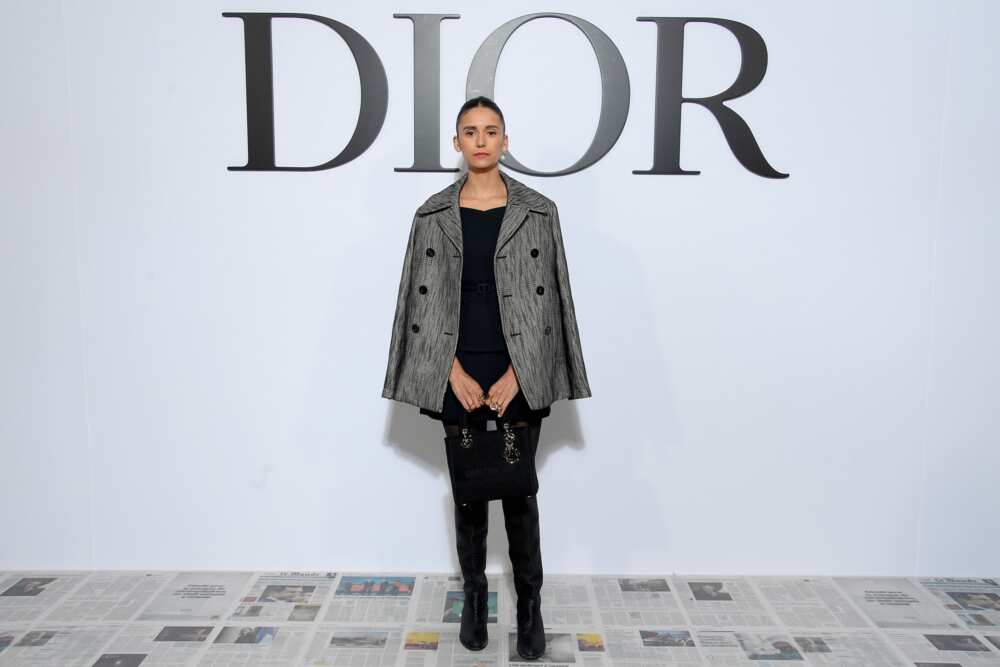 Nina showed great talent for the arts from a young age. Nina Dobrev has acted in many movies, such as The Perks of Being a Wallflower, Let's Be Cops, The Final Girls, and Dog Days.
20. Kate Winslet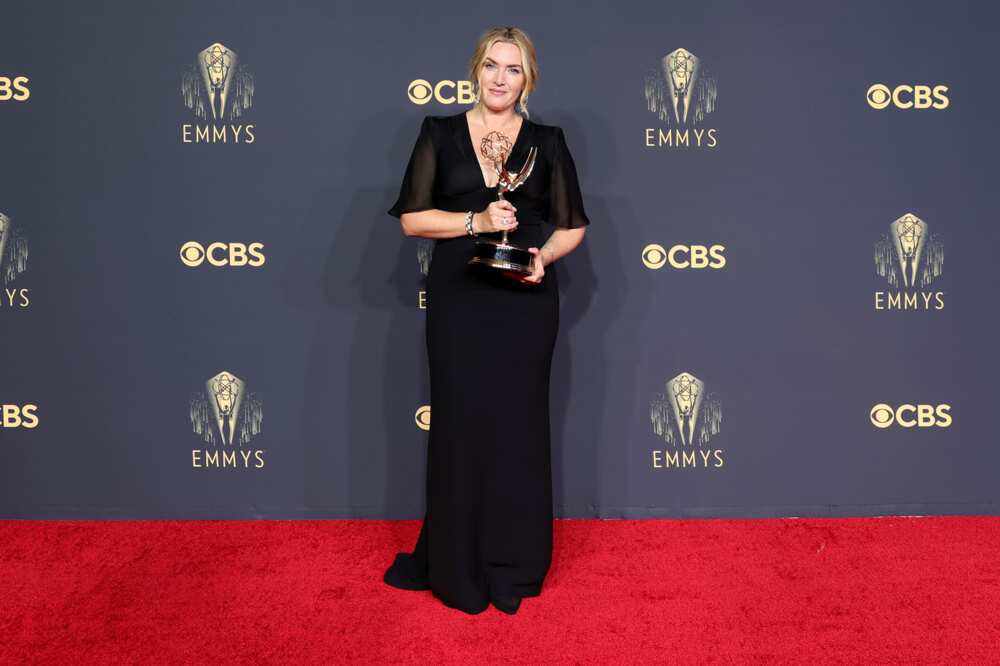 Winslet's career took a significant turn when she played Rose DeWitt Bukater in James Cameron's Titanic. The movie moved her from being acclaimed in art-house films to becoming a renowned international star.
21. Blake Lively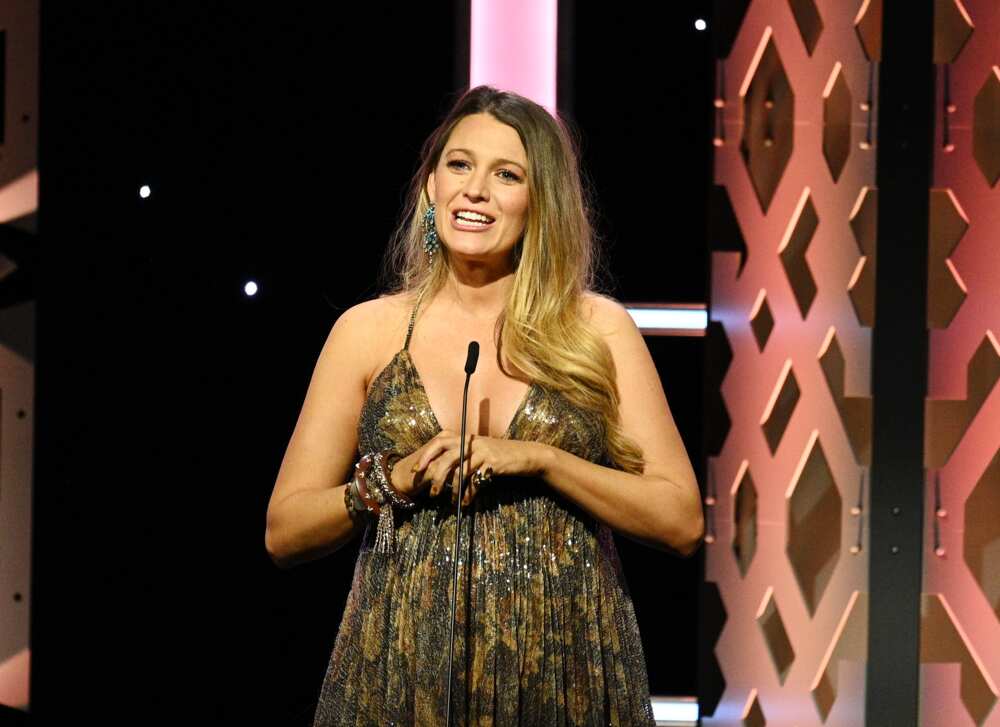 Blake made her debut as Trixie, in the musical film Sandman. Nonetheless, Blake Lively achieved tremendous success when she landed a supporting role in The Sisterhood of the Traveling Pants.
22. Lashana Lynch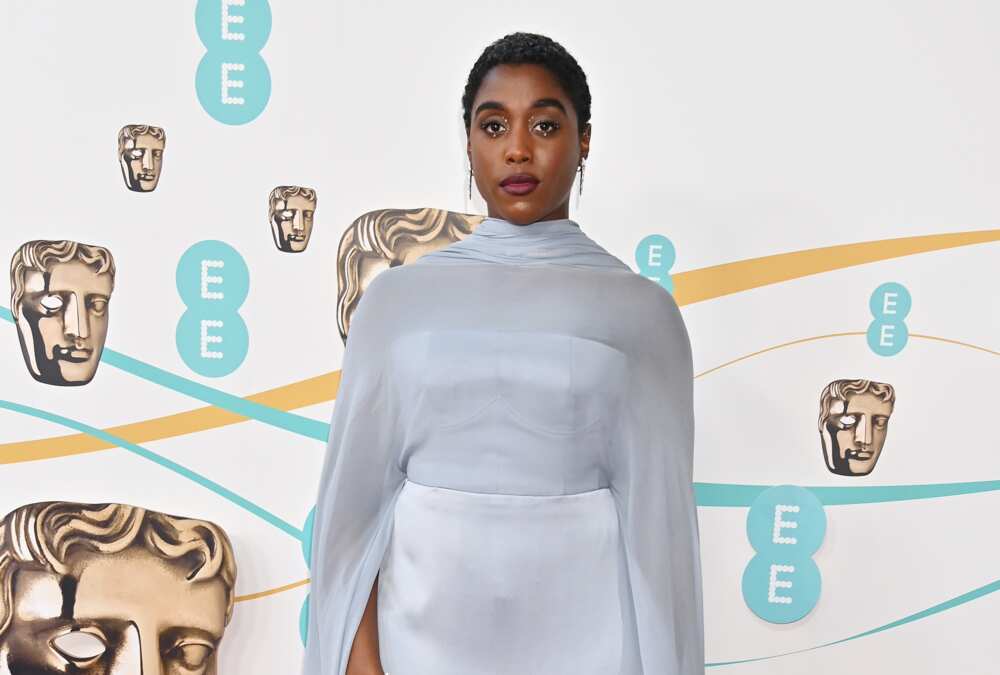 Lashana is best known for playing the role of Rosaline Capulet in the ABC period drama series Still Star-Crossed. Lashana Lynch has also appeared in The Woman King, Bulletproof, Brotherhood and Captain Marvel.
23. Penélope Cruz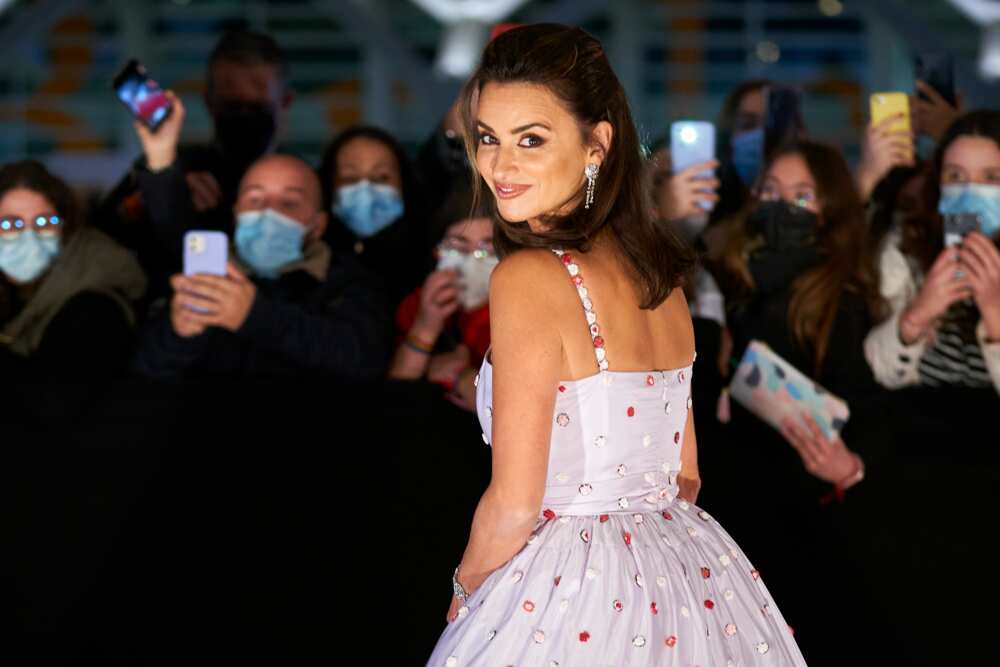 Cruz marked her debut in the film industry with The Greek Labyrinth in 1993. It was followed by a short appearance in the Timothy Dalton thriller Framed in 1992. According to her IMDb profile, Penelope Cruz has appeared in 90 films and TV series as of this writing.
24. Emma Watson
She is a British actress, model, and activist. Emma Watson appeared in her first movie when Harry Potter and the Sorcerer's Stone was released in 2001. She is also known for her roles in Beauty and the Beast, The Bling Ring and Little Women.
25. Priyanka Chopra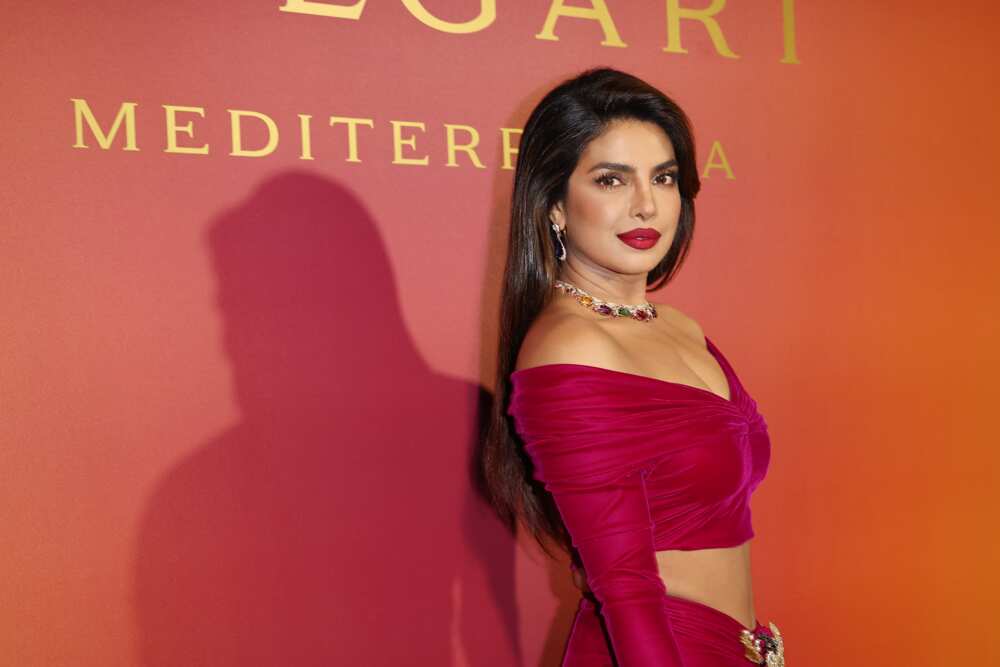 She is a well-known Indian actress in Hollywood. Priyanka Chopra is a producer and actor who made her film debut in 2002 with her first role as Priya in the film Thamizhan.
26. Alia Advani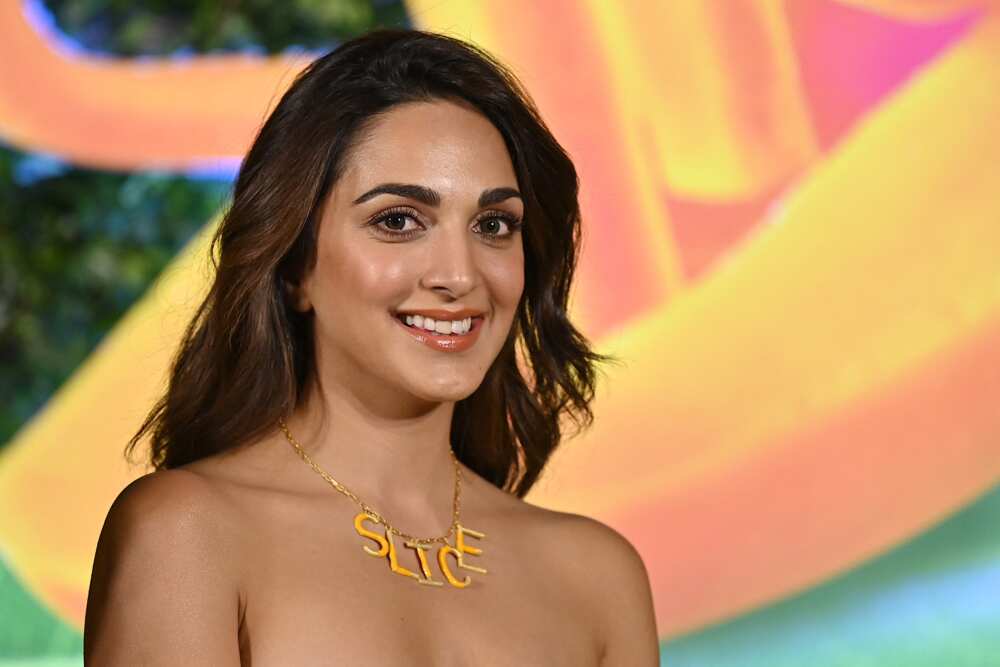 Popularly known as Kiara Advani she made her debut in 2014 in the film Fugly as Devi. Since then, she has been featured in films and TV series such as C.I.D, Kalank and Jug Jugg Jeeyo.
27. Amber Heard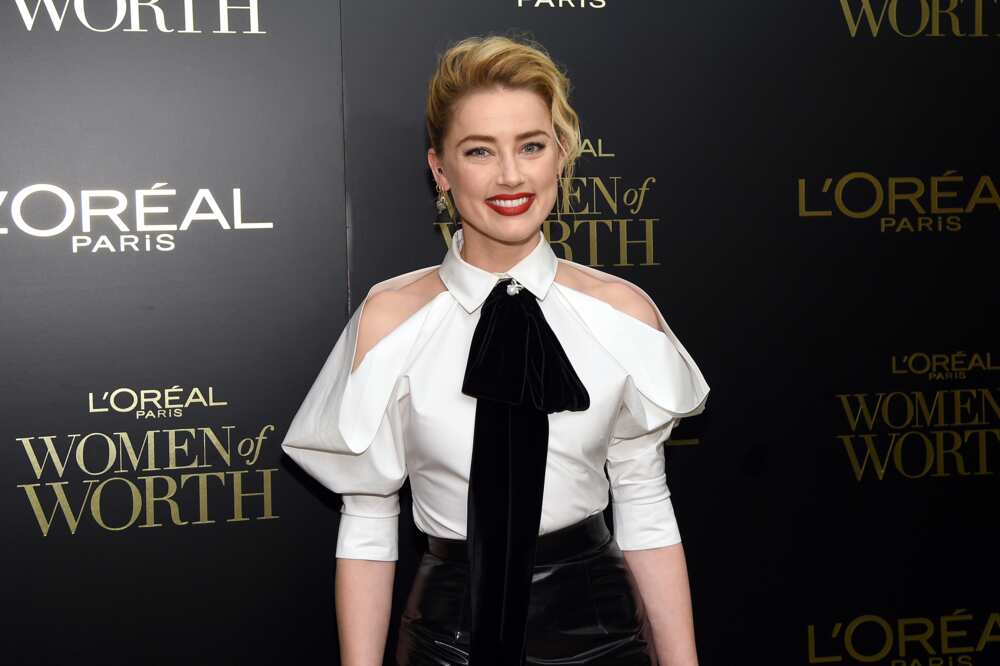 Amber's major debut was in a movie called North Country in 2005 playing Charlize Theron. Amber Heard has also appeared in Aquaman, London Fields, Zack Snyder's Justice League and The Prince.
28. Michelle Yeoh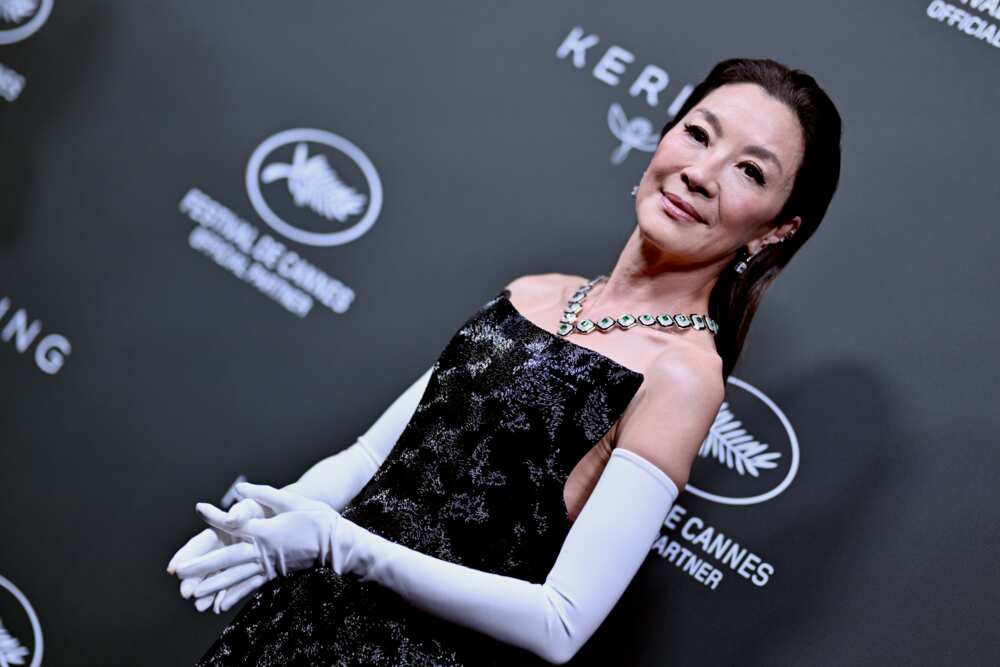 Malaysian actress Michelle Yeoh has appeared in numerous films and TV series such as Everything Everywhere All at Once, Crouching Tiger, Hidden Dragon, Tomorrow Never Dies and Crazy Rich Asians.
30. Zhang Ziy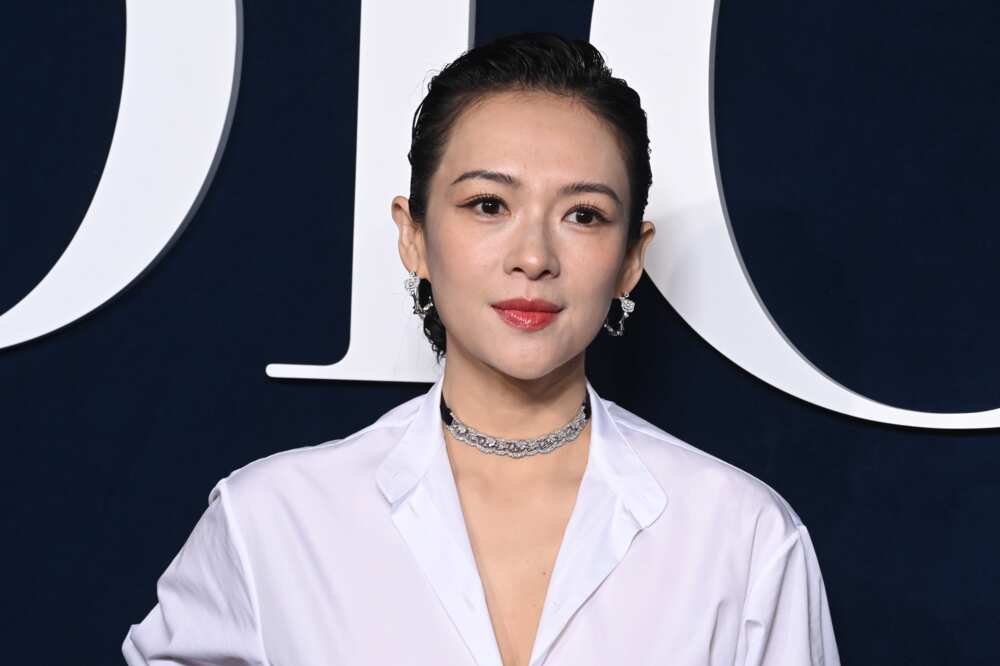 She is an acclaimed Chinese actress and model, renowned as one of China's Four Dan Actresses. Zhang Ziyi made her breakthrough in the film industry with her notable role in The Road Home.
31. Sandra Bullock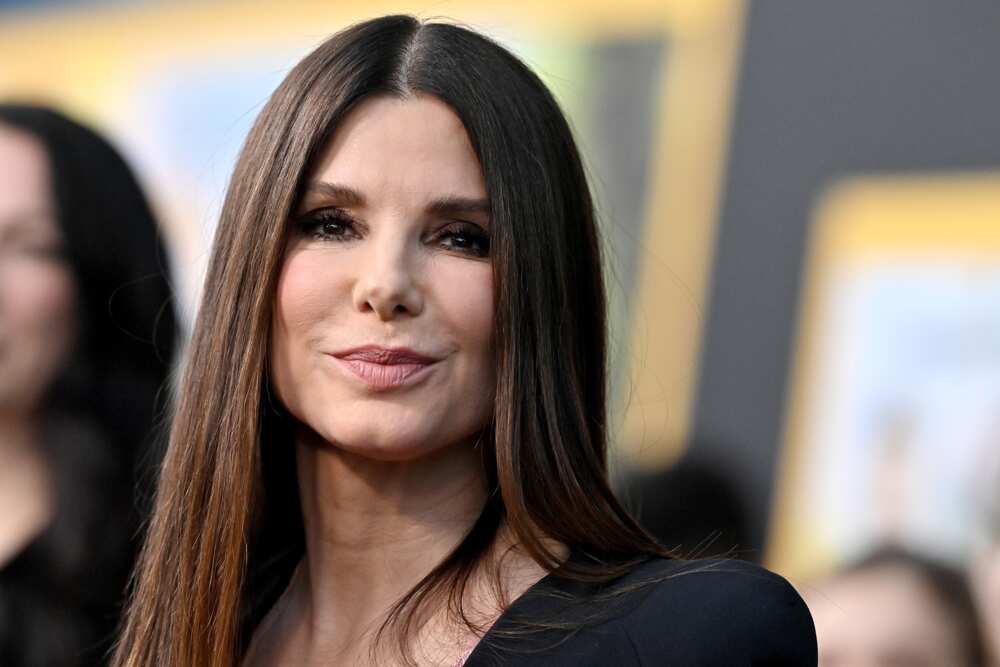 Sandra snagged an Oscar for her portrayal in The Blind Side. Sandra Bullock's box office successes in The Proposal, The Heat and Gravity solidified her as a dependable leading actress in Hollywood.
32. Gemma Chan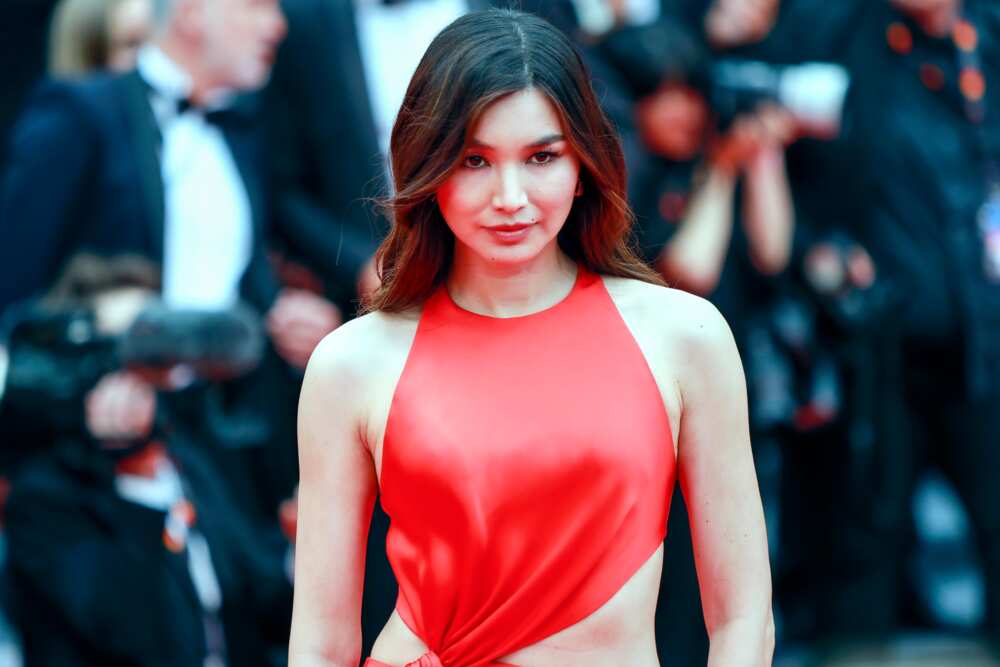 Chan is one of the hot actresses who was born and raised in London. She has appeared in films and TV series such as Extrapolations, Don't Worry Darling and Raya and the Last Dragon.
33. Cara Delevingne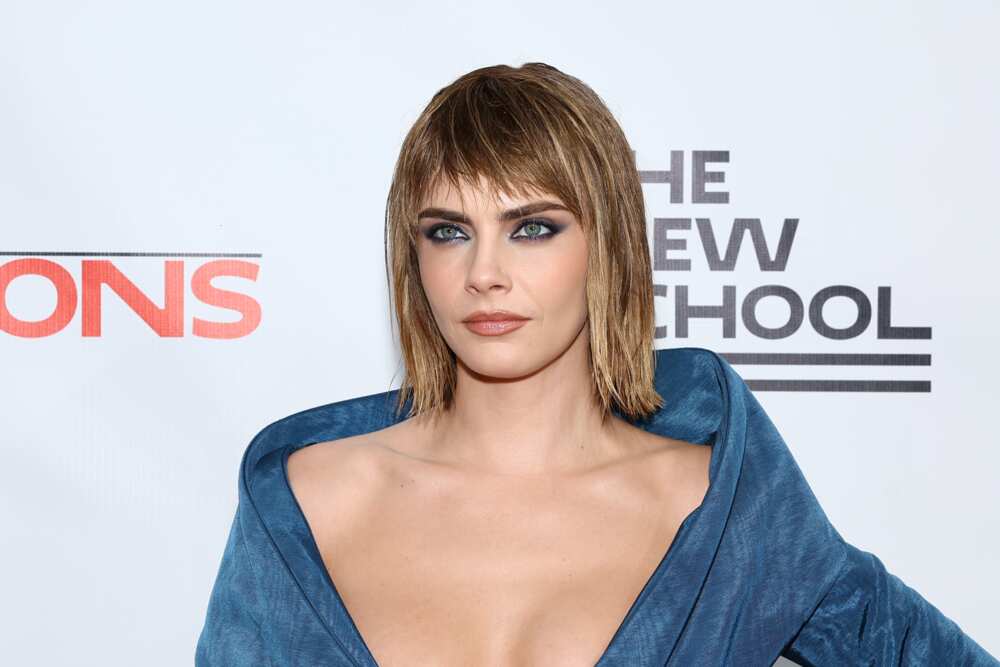 Delevingne serves as a model and is the representative of Burberry's Beauty campaign. Cara Delevingne's acting credits include appearances in movies like Paper Towns and Valerian and the City of a Thousand Planets.
34. Lupita Nyong'o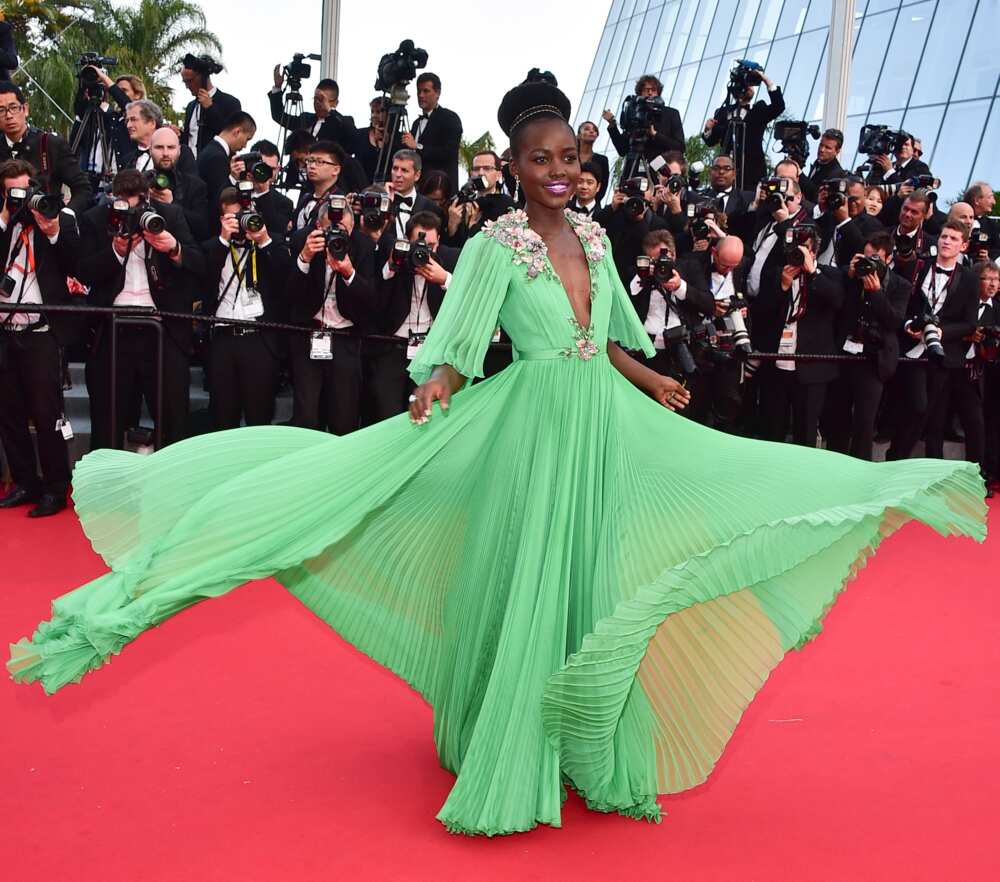 Lupita cannot miss in the Hollywood hot actress list as she has an impressive track record on stage. She has portrayed key characters such as Nakia in Black Panther, Perdita in The Winter's Tale, Sonya in Uncle Vanya and Katherine in The Taming of the Shrew.
35. Keira Knightley
Keira's first multi-scene role was in A Village Affair. In October of 2004, Keira Knightley was honoured with her inaugural major award, the Best Breakthrough Actor - Female at the Hollywood Film Awards.
36. Elizabeth Olsen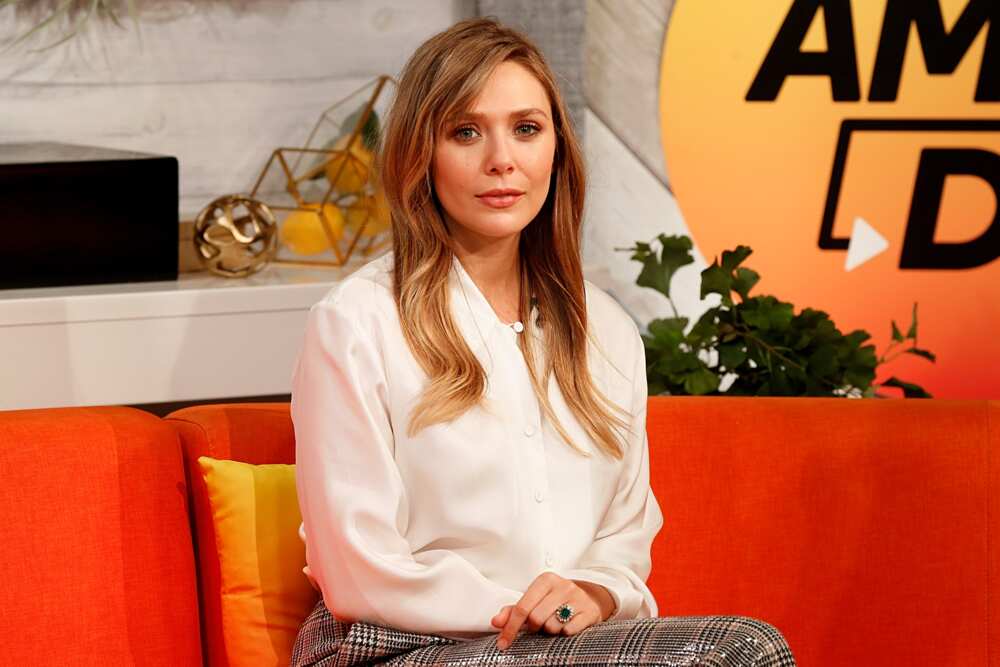 Olsen began acting at age 4. She became famous when she starred in the movie Martha Marcy May Marlene in 2011. Elizabeth Olsen is also known for her roles in Sorry for Your Loss, Love & Death and Avengers: Endgame.
37. Sophie Turner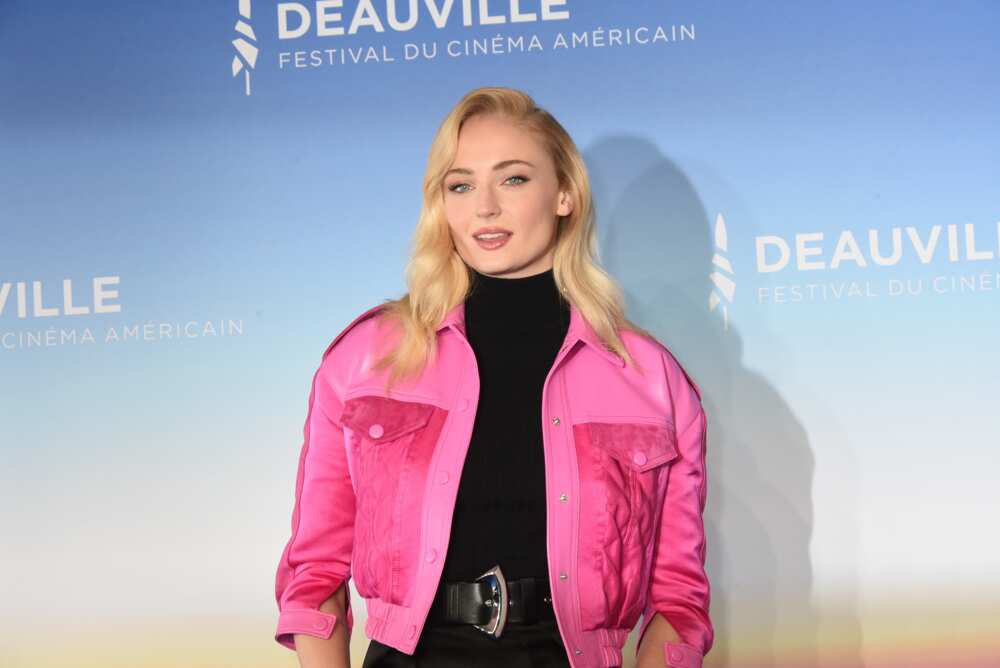 Sophie's first appearance as an actress occurred in 2011. She was playing Sansa Stark on the HBO series Game of Thrones and later appeared in The Thirteenth Tale.
38. Anne Hathaway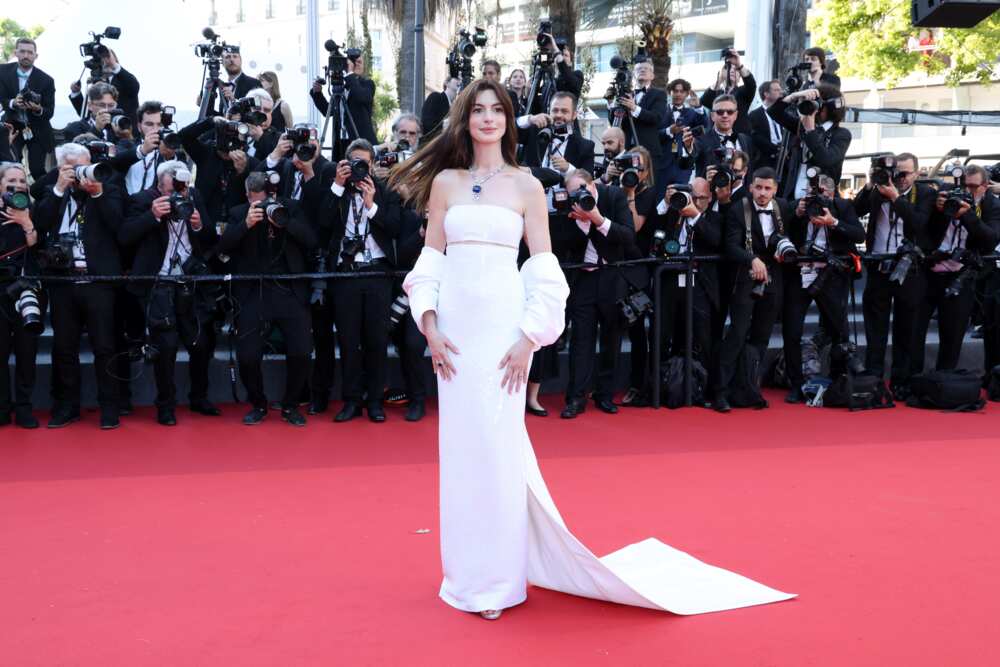 Anne achieved great fame for her performances in The Princess Diaries and its subsequent 2004 instalment. She was portraying a youthful female character who learns of her royal lineage. Anne Hathaway's films have grossed over $6.8 billion worldwide, and she appeared on the Forbes Celebrity 100 list in 2009.
39. Olivia Cooke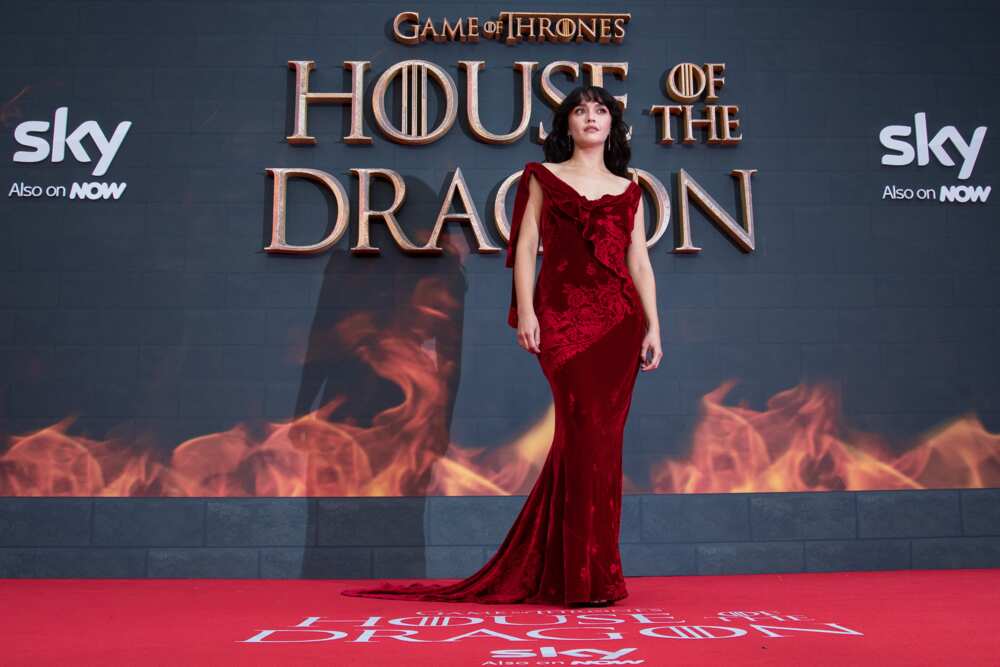 Olivia began her acting career at the Oldham Theatre Workshop, an after-school drama program in her hometown, when she was eight years old. Olivia Cooke is also known for her roles in Ready Player One, Me and Earl and the Dying Girl, and Thoroughbreds.
40. AnnaSophia Robb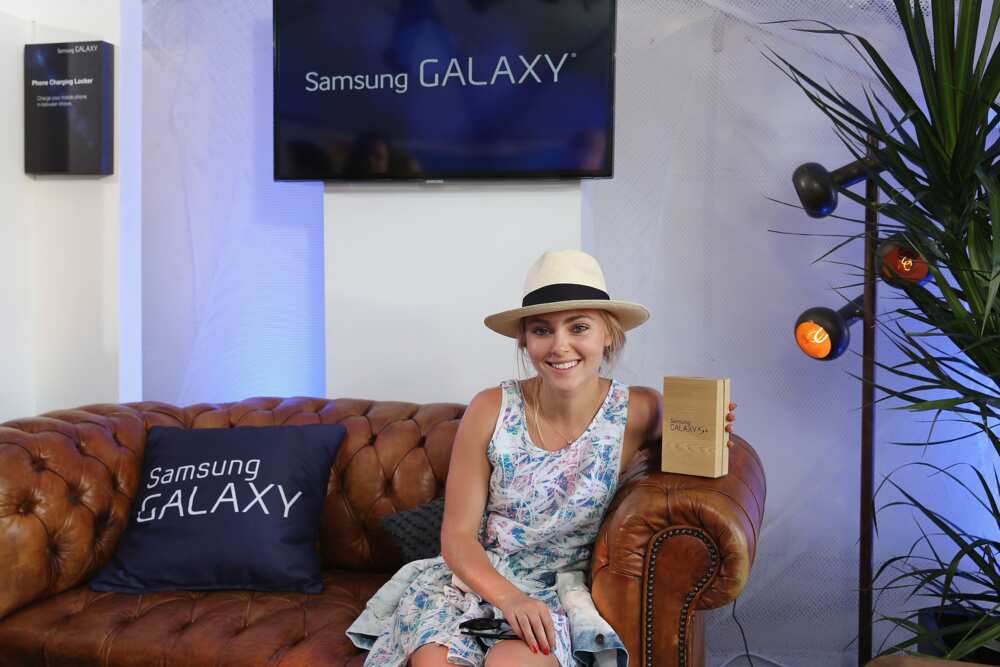 Besides acting, AnnaSophia Robb is also a model, and singer. She began her career as a child actress on television, playing the title role in Samantha: An American Girl Holiday.
41. Katherine McNamara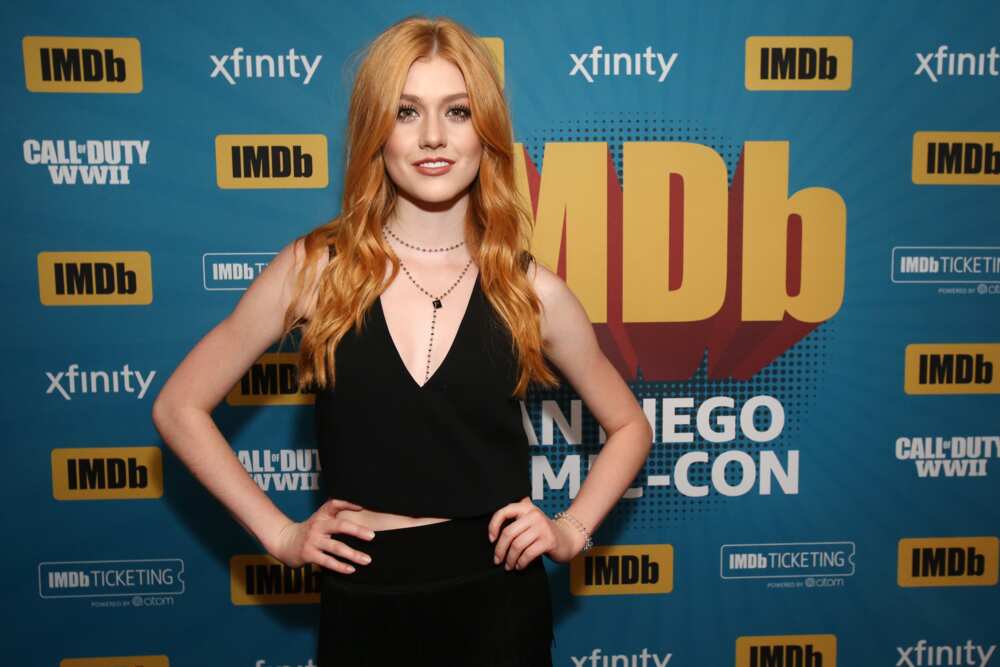 McNamara began her acting career at a young age and quickly made a name for herself in the entertainment industry. Katherine McNamara's acting roles include in film and TV series such as The Adventures of Bunny Bravo, Fool's Paradise, Untitled Horror Movie and The Flash.
42. Emma Corrin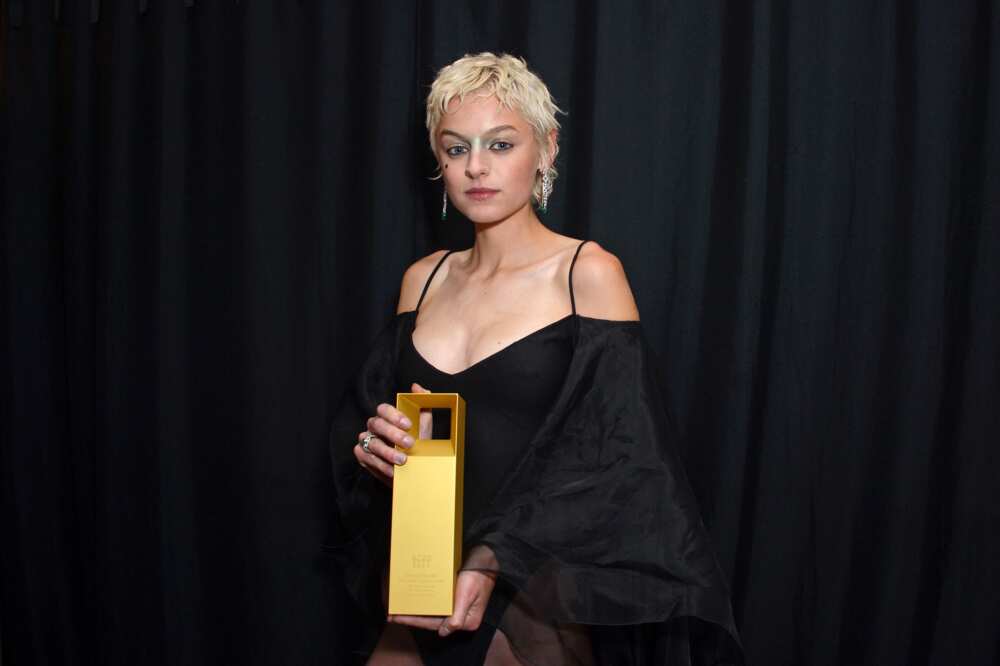 Emma Corrin, whose birth name is Emma-Louise Corrin, is an English actress who gained significant recognition for her portrayal of Princess Diana in the fourth season of the Netflix series The Crown. She also made her feature film debut in the drama Misbehaviour in 2020.
43. Daisy Edgar-Jones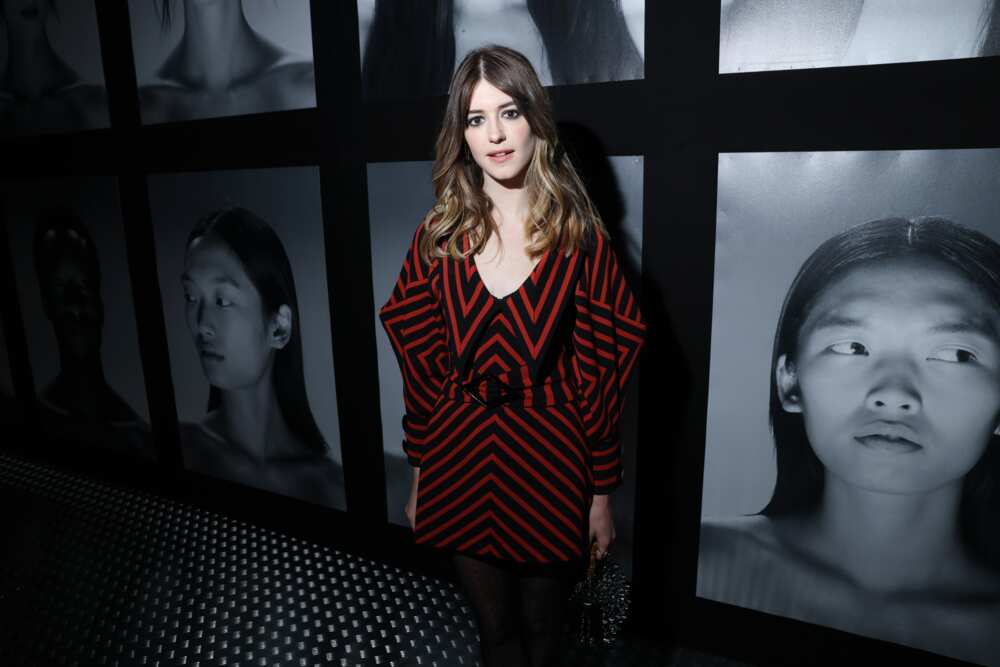 Daisy trained at the National Youth Theatre. She secured her debut professional role portraying Olivia on the British TV show Cold Feet at the age of 17. She is also known for War of the Worlds, Where the Crawdads Sing and Under the Banner of Heaven.
44. Emma Mackey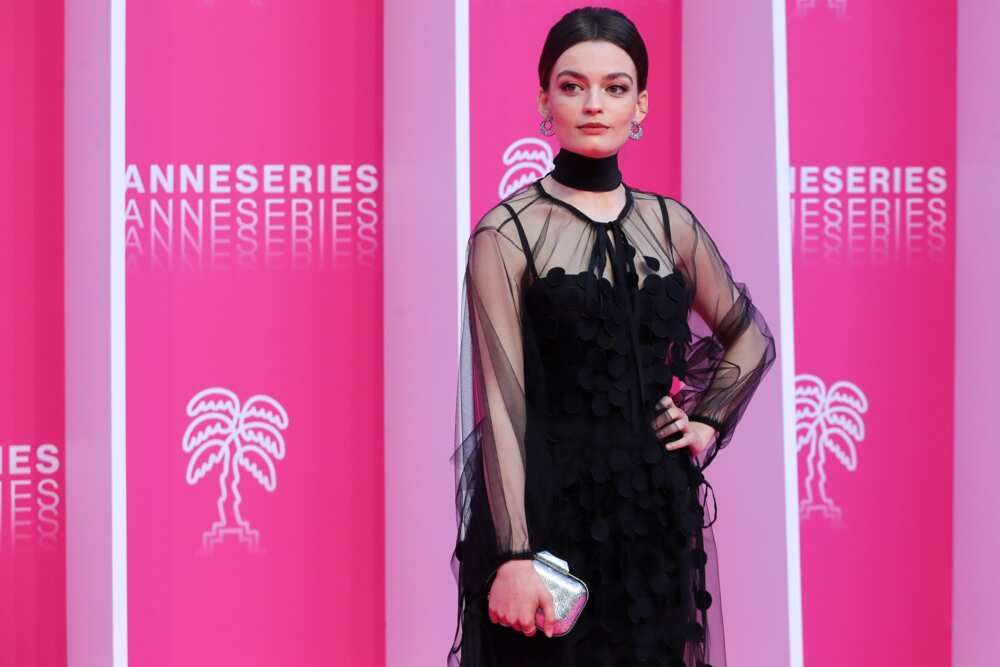 Following her involvement in numerous theatrical productions, Emma Mackey decided to venture into the world of acting. She relocated to London to pursue her goal. She has appeared in Sex Education, Death on the Nile and The Winter Lake.
45. Isabelle Fuhrman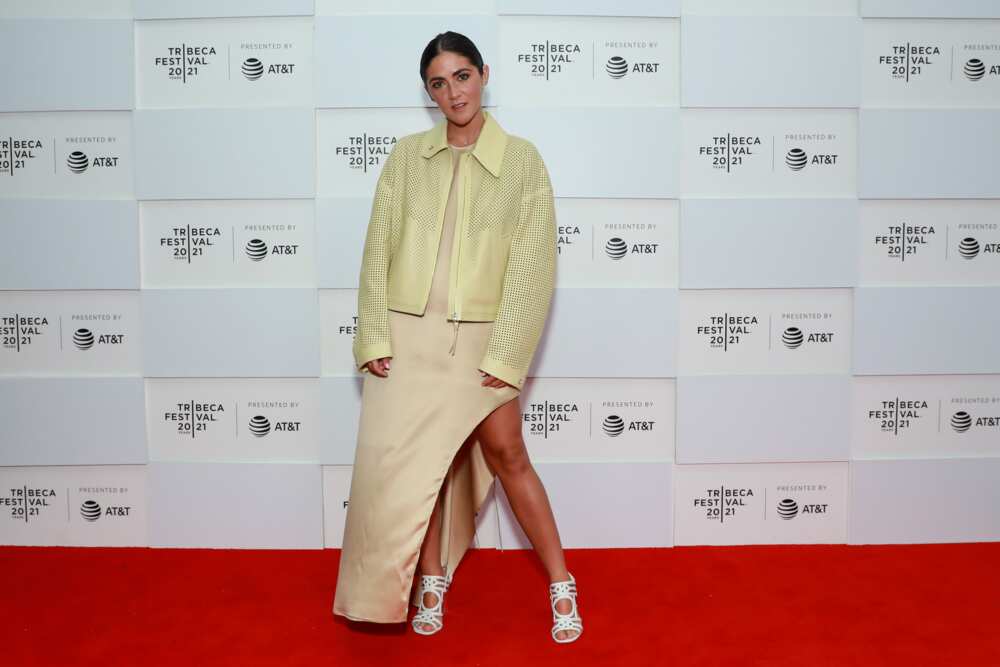 At the tender age of 10, Isabelle made a remarkable entry into the film industry. She is known for her role as Esther in the horror film Orphan and its prequel Orphan: First Kill.
46. Claudia Kim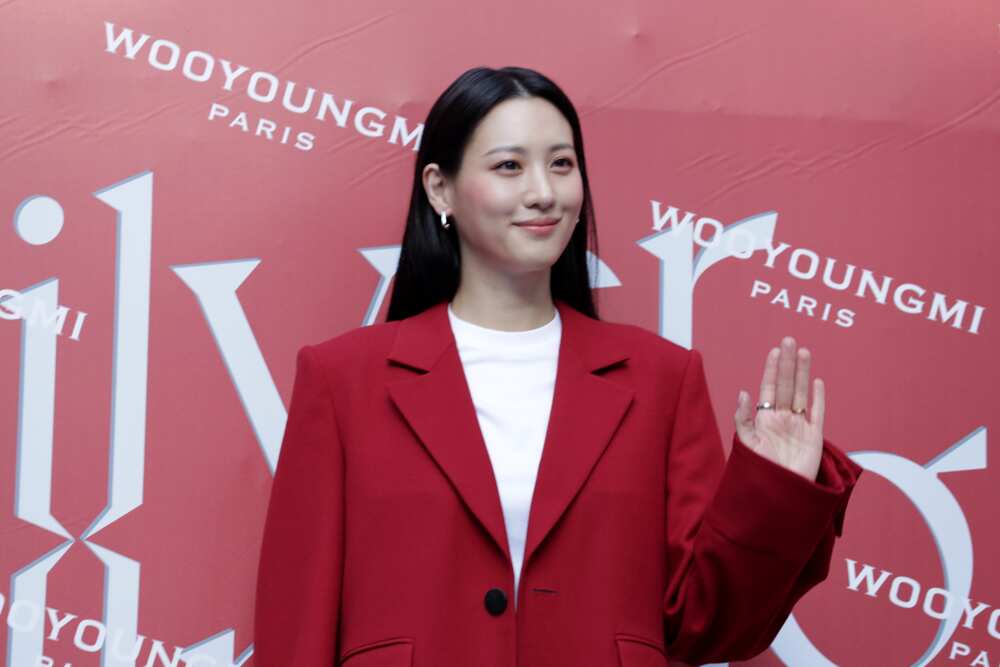 She is a South Korean model and actress. She appeared in the TV shows Queen of the Game and Marco Polo. Her other cinematic credits include Avengers: Age of Ultron, The Dark Tower, Fantastic Beasts: The Crimes of Grindelwald, and Behind Every Star.
47. Natalia Dyer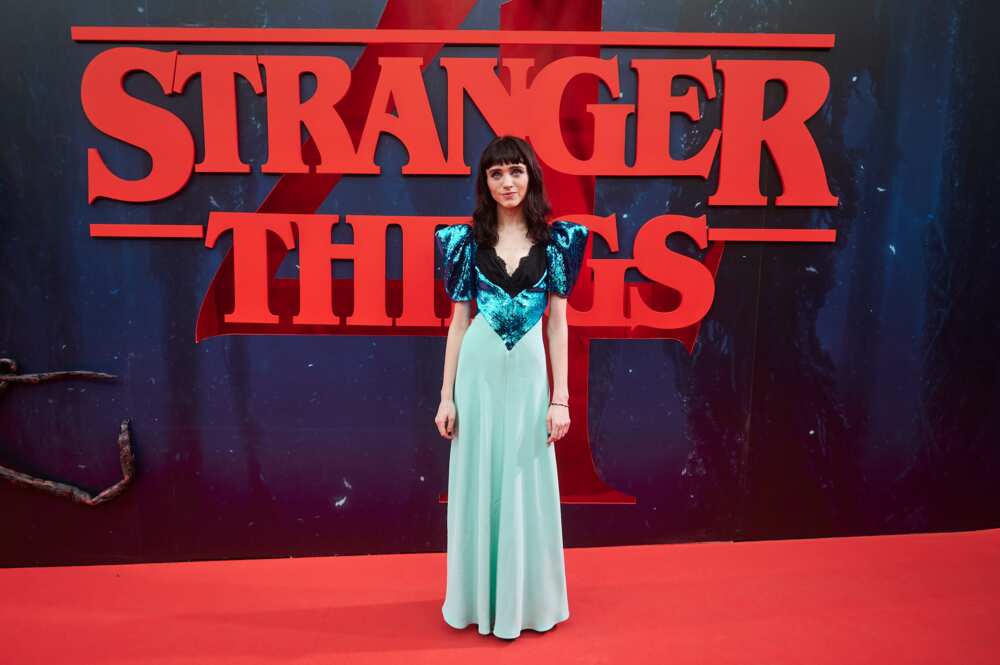 Natalia achieved a significant milestone in her late teenage years. Natalia Dyer is best known for starring as Nancy Wheeler in the Netflix sci-fi horror series Stranger Things.
48. Zoey Deutch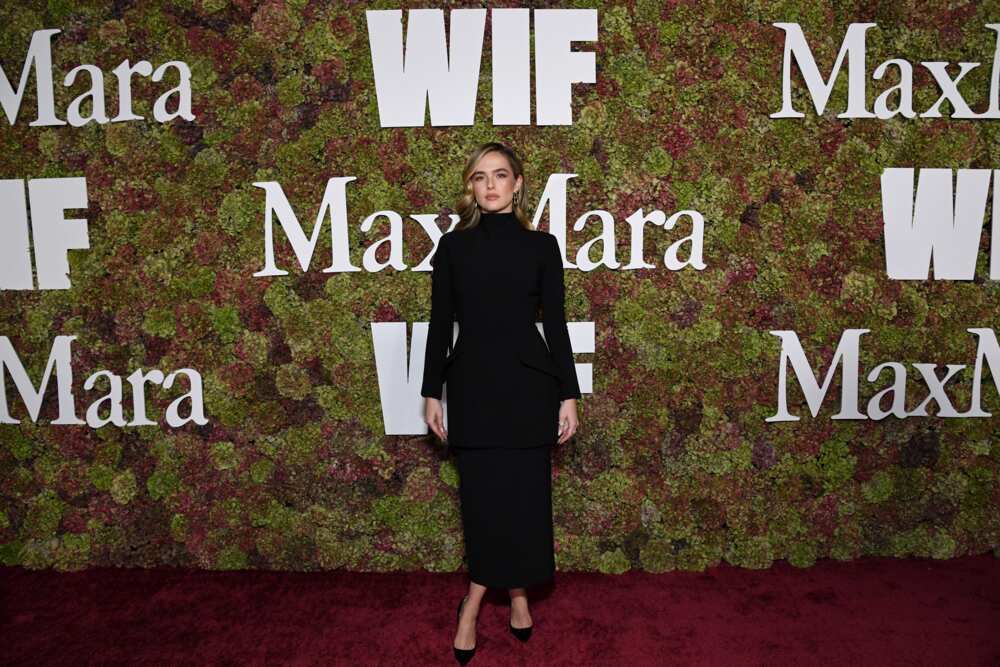 Deutch is expanding her portfolio with versatile roles as an actress and producer. She made it to Forbes 30 under 30 list in the year 2020. Some of Zoey Deutch's acting credits include Something from Tiffany's, Home Movie: The Princess Bride and Zombieland: Double Tap.
49. Jodie Comer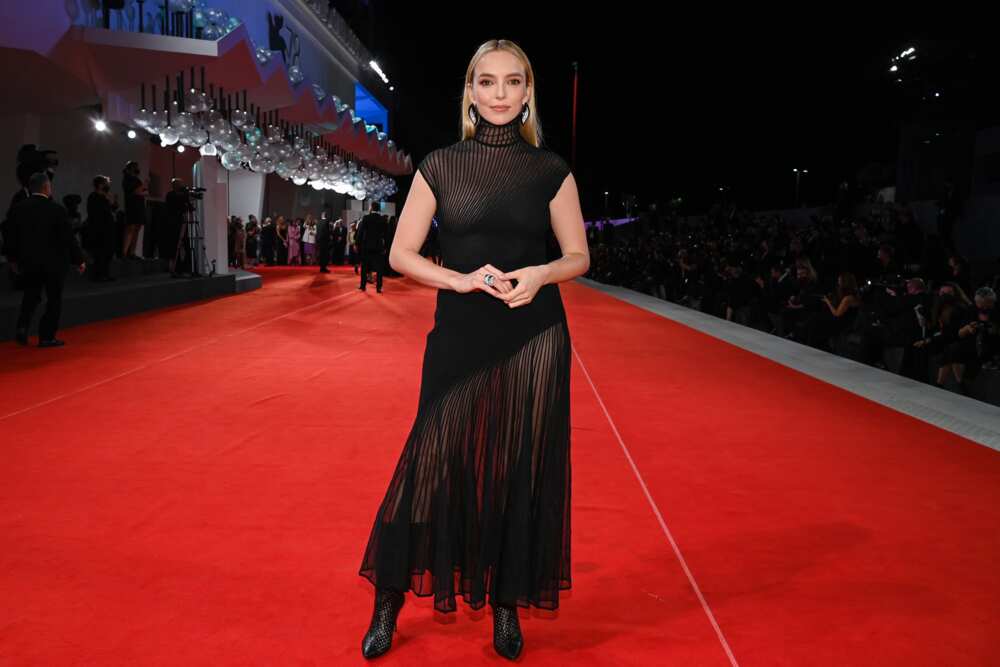 Jodie has gained recognition for her many roles. Jodie Comer has appeared in films such as National Theatre Live: Prima Facie, The Last Duel and The White Princess.
50. Lucy Boynton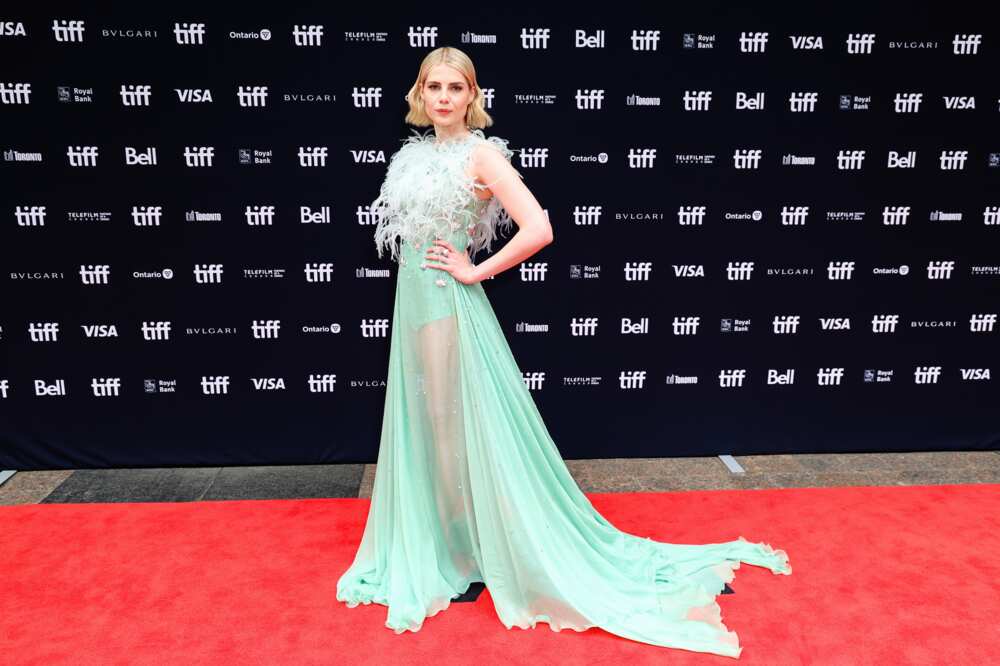 Boynton began her professional career in 2006 in the film Miss Potter. She has since appeared in several films and TV series. Lucy Boynton has over 30 acting credits as of 2023.
Hollywood is home to gorgeous and talented actresses. The above list of hottest actresses is a tribute to the amazing performances and stunning looks that have graced the screens over the years. These women have left an indelible mark on the entertainment industry, and they will always be celebrated.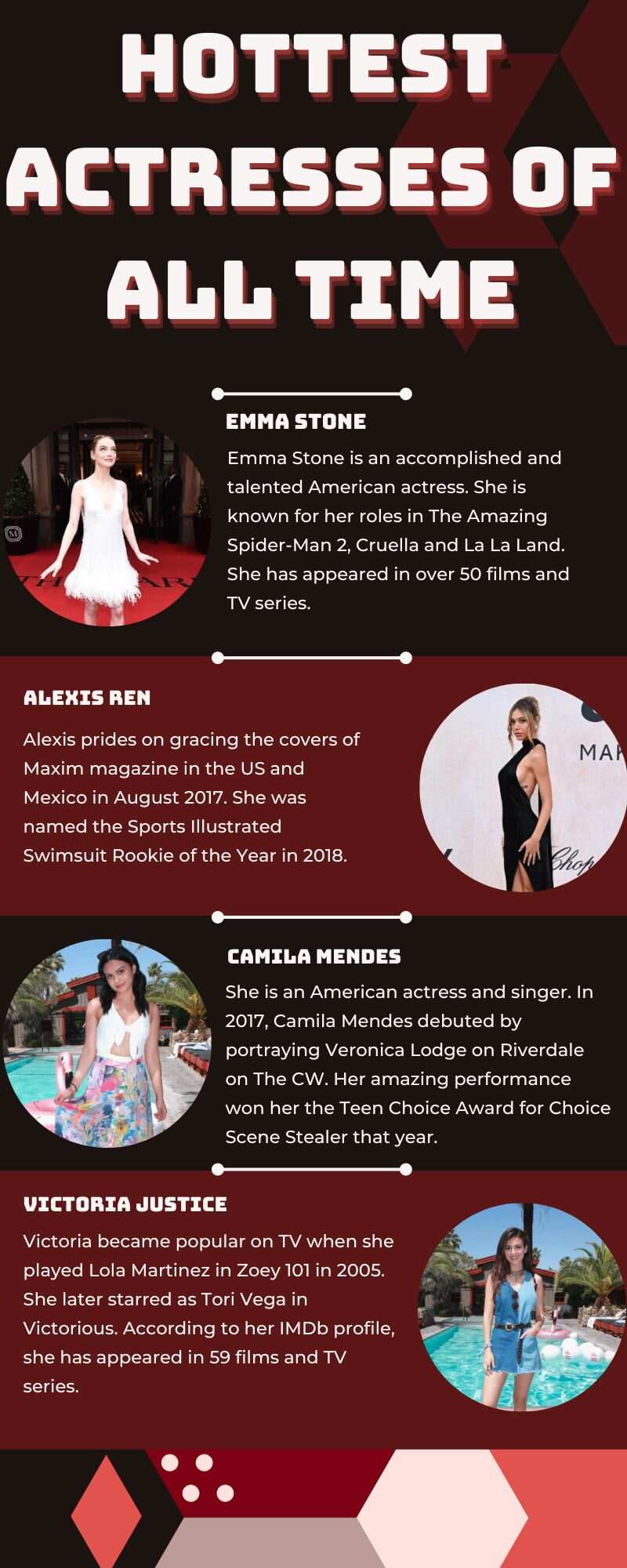 Legit.ng recently published the richest football clubs in the world. Football clubs have attracted significant investments, and the top clubs have been outstanding regarding the titles won, the calibre of players, the large fan base, and state-of-the-art facilities.
Sports is a multi-billion dollar sector, with football taking a significant proportion. The richest clubs have dominated the game and have also gained immense popularity across the globe. Find the club that tops this compilation's list of the wealthiest football clubs.
Source: Legit.ng