Kia Proctor bio: Who is Cam Newton's ex-girlfriend and baby mama?
Kia Proctor is best known as an American model who came under the media glare after she started dating footballer Cam Newton, who plays for the National Football League (NFL) team Carolina Panthers. Kia and Cam recently split after Cam had a baby with Instagram model La Reina Shaw, and although the two are no longer together, they are still making headlines due to their legal battles.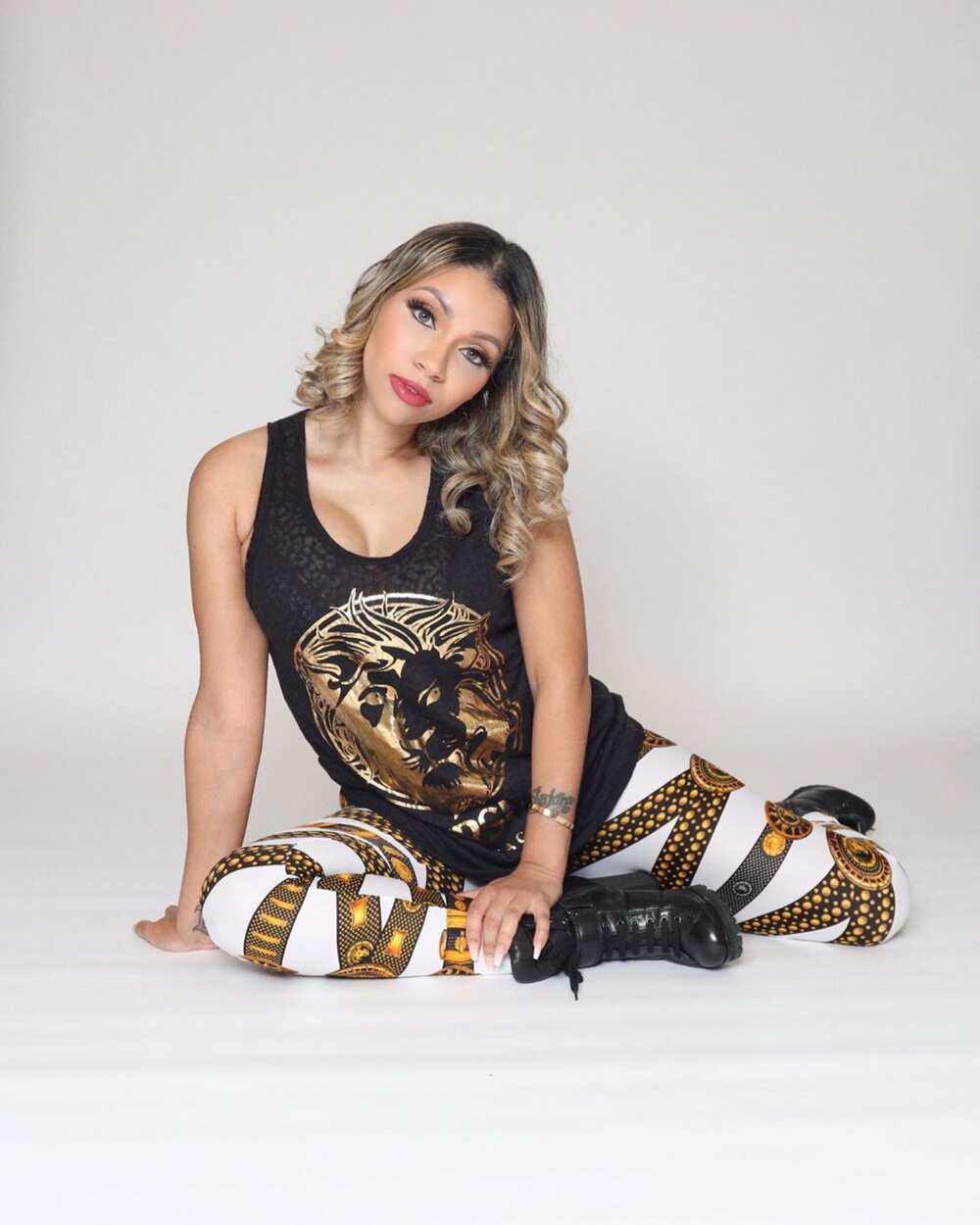 Who is Kia Proctor apart from being Cam Newton's ex? Here is everything you need to know about her.
Profile summary
Birth name: Shakia Ladawn Proctor
Date of birth: October 16, 1988
Birthplace: Virginia
Age: 31 years old
Birth sign: Libra
Nationality: American
Ethnicity: Black American
Kia Proctor bio
She was born on October 16, 1988, in Virginia.
How old is Kia Proctor?
At the moment, Kia Proctor age is 31 years.
Kia Proctor parents
Shakia Ladawn Proctor was born to Anne Marie and Jerome Proctor. Both of her parents are Virginia natives and are believed to have mixed ethnic origins.
What nationality is Kia Proctor?
She is American. She was born and raised in America.
Body measurements
She is 5 ft 6 inches tall, and she weighs 55 kgs. She has hazel eyes, and her body measurements are 34-24-35 inches.
Career
The Virginia-born beauty had a brief career as a dancer for adults at the Washington DC adult club named Stadium Club under the moniker 'Hazel.' This was around 2011.
When she began dating the famous Carolina Panthers quarterback, many labeled her a "gold digger." She later quit working as a dancer for adults and became a model. She then worked with several modeling agencies.
She also hosted parties in Atlanta and made appearances on popular shows, engaging in several gigs before choosing to take care of her family and forgoing her career.
The Cam Newton Kia Proctor relationship
Cam Newton and Kia Proctor began dating in 2013. However, they initially kept their relationship a secret.
Their relationship was revealed after they were spotted together at the Kentucky Derby. They were later seen together at the NFL Honors in 2014.
The couple confirmed their relationship on December 30, 2015, through Twitter.
Kia Proctor kids
Kia and Cam had their first child, a son named Chosen Sebastian, in 2015. In an interview, the couple claimed that they named him so because they wanted a unique yet masculine name for their first-born child. They also said they did not want to add 'junior' to his name.
The day Proctor gave birth to Chosen, Cam was released from his practice session so that he could be with her in the labour room.
He later shared the happy news about Proctor's safe delivery through a tweet a week later, stating,
'My long-time girlfriend and I were extremely blessed to have a son last week'.
While playing the next game after he made the big announcement, Cam rocked the ball like a baby for his touchdown celebration.
He further expressed his happiness in a press conference in which he confessed that it was cool to be a dad.
Kia delivered her second child with Cam, daughter Sovereign-Dior Cambella Newton, in 2017.
Their second son, Camidas Swain, was born on July 6, 2018.
Is Kia Proctor pregnant? No, she is not. However, in May 2019, Proctor's pregnancy with Cam's fourth child was announced.
Proctor first confirmed her pregnancy in a May Instagram post alongside a photo of herself in a bright blue dress, sitting on a stone wall. The photo was captioned,
"Blessed ❤️ #anotherone #momof5,"
Their son, Cashmere Saint, was born in late 2019.
Kia Proctor daughter
Kia has another daughter, Shakira, from a previous relationship.
Break up and legal battle with Cam Newton
In January 2020, news outlets reported that NFL star Cam Newton split from Proctor after having a baby with Instagram model La Reina Shaw.
According to Sports Gossip, the two ended their relationship after the secret child came to light.
The outlet reported that Cam had been seeing La Reina Shaw for some time and the two had the baby over the summer.
Cam and Kia are currently in the middle of a court battle over custody of their kids. Cam sued Kia, demanding a DNA test be done to confirm he is the father of their kids. The NFL star wants joint custody and the court to determine the child support amount.
Kia has countersued Cam, seeking primary custody and child support above the normal guideline. She has also requested Cam pay her $15,000 to hire a forensic accountant to comb through the NFL star's finances.
According to court documents obtained by Bossip, Proctor is now back in court battling the NFL star in the lawsuit he brought against her.
In recent court documents, Kia believes the court should award her $15,000 a month in support of their four kids.
Proctor said her monthly spending includes $3,000 on household and grocery items, $2,966 on child care, $2,640 on her car and $666 on clothing, $300 on grooming, and another $416 on entertainment.
Despite racking up $15,678 in expenses, the 31-year-old mom said she only makes a minimum wage, $1,276 – a fraction of the income required for the children's care.
A judge has yet to rule.
Kia Proctor IG
If you would like to see Kia Proctor pictures, then you should follow her on Instagram, where she is very active.
Kia Proctor shot to fame after she started dating American footballer Cam Newton. The two have four children together, but they split after Cam Newton had a baby with Instagram model La Reina Shaw.
READ ALSO: Aidan Gallagher bio: Age, height, parents, girlfriend, movies
Legit.ng recently reported about the life of Aidan Gallagher. Aidan is most famous from Nickelodeon's comedy series Nicky, Ricky, [] & Dawn, in which he was one of the quadruplets.
Away from Nickelodeon, Aidan has also been establishing himself as an actor. His breakthrough role so far is 2019's Number Five in the Netflix series The Umbrella Academy.
Source: Legit.ng