Talulah Riley bio: age, net worth, partner, movies and TV shows
Talulah Riley is a Britain-born versatile actress who has experience in film, television, and stage. She gained attention in Hollywood when she acted alongside Keira Knightley in the multi-award-winning film Pride and Prejudice.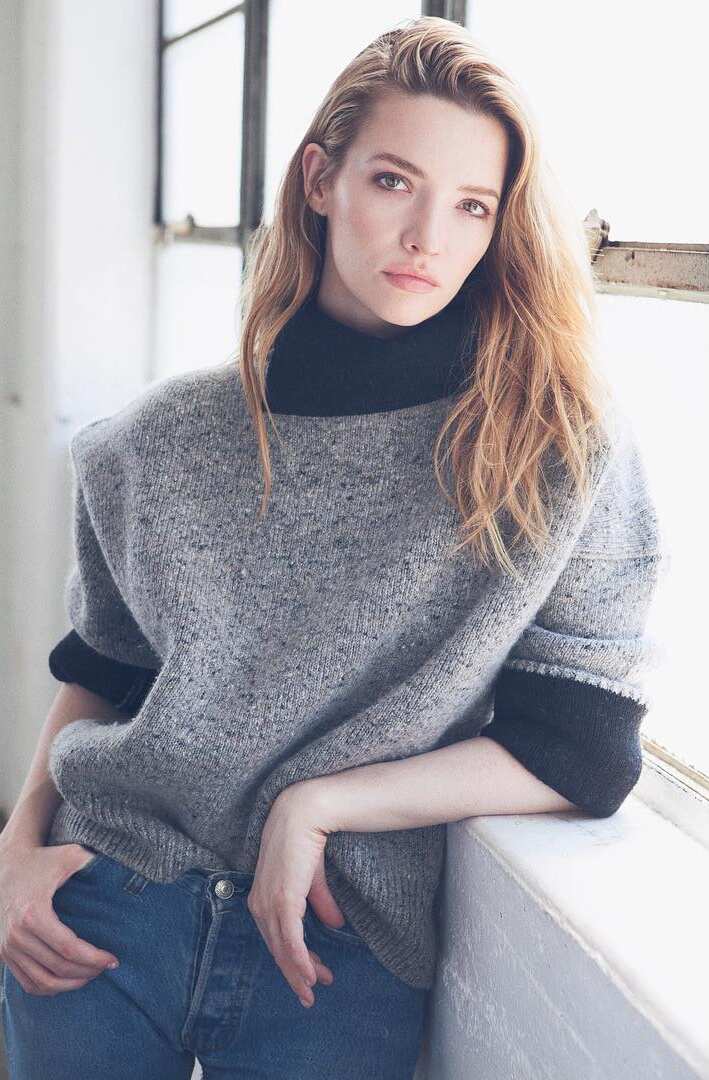 Talulah Jane Riley-Milburn is a gifted actress, director, and writer. She has featured in movies like Inception, The Dilemma and Vin Disiele led 2020 sci-fi action movie Bloodshot.
Profile summary
Name: Talulah Jane Riley-Milburn
Age: 34 years
Date of birth: 26 September 1985
Place of birth: Hertfordshire, England
Nationality: British
Ethnicity: White
Height: 5' 8" (1.73 m)
Weight: 57 kg
Body measurements: 35-24-34 inches
Hair colour: Dark Brown
Eye colour: Hazel
Zodiac: Libra
Parents: Doug Riley and Una Riley
Siblings: None
Spouse: Elon Musk (m. 2010; div. 2012) (m. 2013; div. 2016)
Sexual Orientation: Straight
Children: None
Profession: Actress, author
Net worth: $25 million
Early life and educational background
Talulah Riley is a British actress born in Hertfordshire England. How old is Talulah Riley? The actress was born on 26 September 1985, this makes Talulah Riley age to be 34 years.
She grew up with her parents in Hertfordshire, East England. Talulah does not have any siblings, she is the only child of her parents.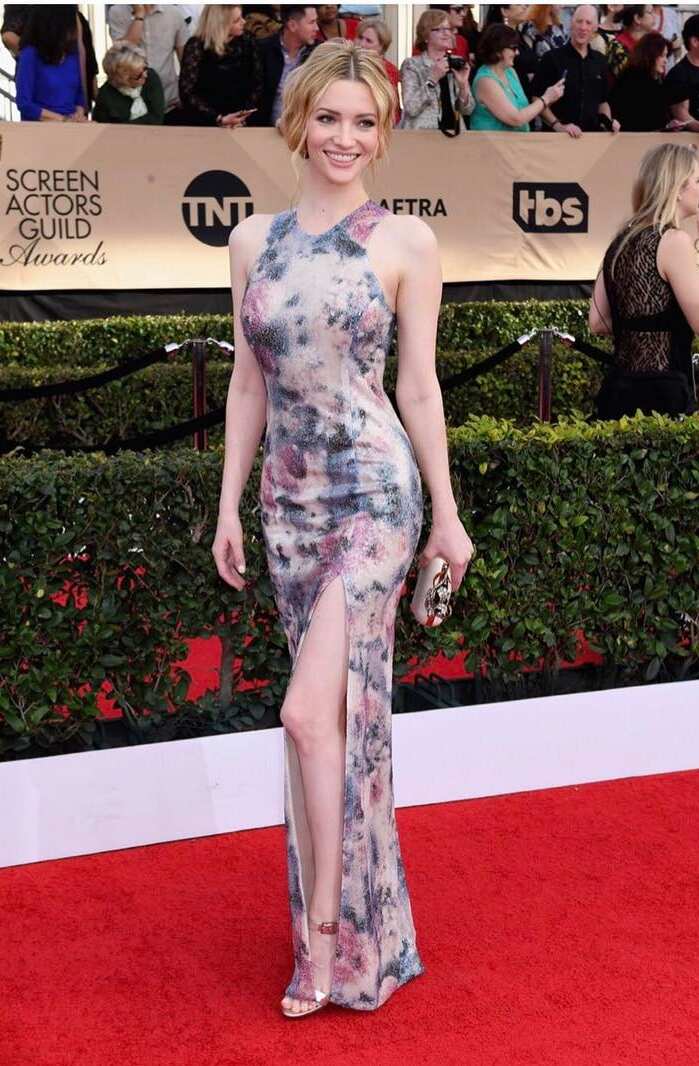 Her mother Una Riley owns a PR company and a business management company. Her father's name is Doug Milburn Riley, he currently works as a screenwriter.
He has worked on projects such as The Bill, Silent Witness, and Prime Suspect. Doug was formally the leader of National Crime Squad.
Riley clearly loved education, she attended Cheltenham Ladies' College, Berkhamsted Collegiate School, and Haberdashers' Aske's School for Girls. She has a degree in Natural Sciences from The Open University London.
She also attended Sylvia Young Saturday Stage School. While married to her ex-husband she spent a year studying a course in physics at Caltech, UCLA.
Talulah Riley's career summary
With a screenwriter dad and a PR consultant mother, it is no surprise that Talulah Riley chose a career in performing arts over her other interests.
Talulah Riley's professional acting career began with her playing Young Angela in the television series Poirot in 2003. Her first big-screen appearance was in Joe Wright's feature-length film debut Pride & Prejudice in 2005; she played a character called Mary Benneth.
Riley is not just a TV and film actress, she is also a stage actress. She began acting on stage in 2005. Her first stage performance was in Phillip Barry's The Philadelphia Story, she played Dinah Lord.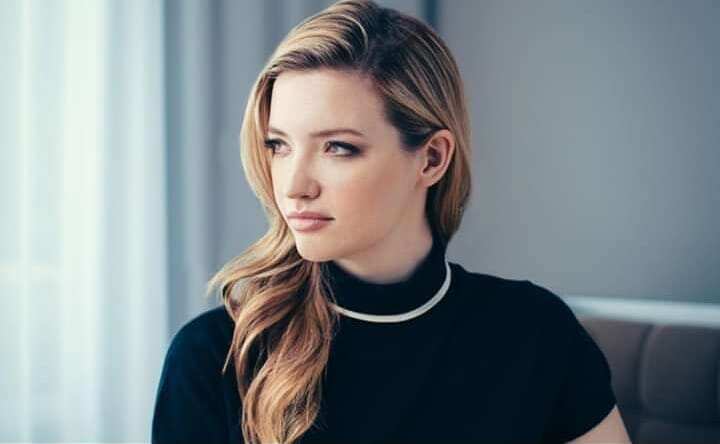 In 2006, she played Nellie in Summer and Smoke at the Nottingham Playhouse/ Apollo Theatre, London.
Next, she played Megan Hunter in the TV series Marple in 2006. In 2007 she played Grace in the short length film Friends Forever.
Also in 2007, She played Annabelle Fritton in the comedy film St Trinian's. She acted as Lilla Reed in six episodes of the television series Nearly Famous in 2007.
In 2008, she played Miss Evangelister in two episodes of TV series Doctor Who. She also played Lady Elanor Rigsby in the TV movie Phoo Action.
She featured in three films in 2009. She reprised her role as Annabelle Fritton in St Trinian's 2: The Legend of Fritton's Gold; she played the lead role of Jane in the short film The Summer House and she portrayed a character named Marianne the comedy film Pirate Radio.
Talulah's role as Jane in The Summer House was her first-ever lead role.
In 2010, Riley acted in the acclaimed sci-fi film Inception. She played Tom Hardy's character's disguise. Additionally, in 2010, she was the cover girl for the March 2010 issue of Esquire.
In 2011, she was named a Brit to Watch by the British Academy of Film and Television Arts. In 2013, she played a nurse in Thor: The Dark World.
The actress featured in three films in 2015. She acted in The Bad Education as Phoebe; she played the role of Beth in Scottish Mussel. Not only did she play the lead role in the film, but she also wrote, direct and produced the film. Also in 2015, she acted as Jemima in Mojave.
1n 2016, Talulah played the role of Jessie in Submerged. She also joined Westworld cast in 2016. She played Angela in 12 episodes of Westworld.
In 2018, she played the role of Jeanette Mitchell in The Last Witness. Her portrayal of Jeanette Mitchelle brought her her first-ever acting award.
Her latest work is the 2020 movie Bloodshot, she played the role of Gina Garrison.
Talulah Riley is a published author. The actress has published two novels; her first book The Act of Love was released in 2016, while the second one The Quickening was released in 2018.
Talulah Riley movies and TV shows
Since Talulah Riley began acting in 2013, she has featured in different projects and played diverse roles in TV, film, and stage productions. The actress has 24 acting credits and has won some awards for some of her performances.
Talulah Riley movies
Pride & Prejudice (2005): She played the role of Mary Bennet in the film.
St Trinian's (2007): She portrayed Annabelle Fritton in the movie.
Friends Forever (2007): She played Grace the short film.
Wilder (2007): Se acted the role of Carrol in the film.
The Boat That Rocked (2009): She portrayed the Marianne in the film.
The Summer House (2009): She played the lead role of Jane with Robert Pattison as her co-star in this short film.
St Trinian's 2: The Legend of Fritton's Gold (2009): She played Annabelle Fritton in the film.
Inception (2010): Riley played Eames's blonde woman disguise in the movie. The character Eames was played by Tom Hardy.
The Dilemma (2011): She played a concept car spokesmodel in the film.
Revenge of the Electric Car (2011): She featured as herself in the documentary.
The Knot (2012): She played the character, Alexandra.
White Frog (2012): She portrayed the character, Ms. Lee.
The Liability (2012): Her character in the film is called the Girl.
In a World…(2013): Her character in the movie is named Pippa.
Thor: The Dark World (2013): She played an Asgardian nurse in the movie.
Scottish Mussel (2015): She played a co-starring role as Beth in the rom-com.
The Bad Education (2015): She played the role of Phoebe.
Submerged (2016): She portrayed Jessie.
The Last Witness (2018): She played Jeanette Mitchell in the movie.
Bloodshot (2020): She portrayed the ex-wife of Vin Diesel's character Gina Garrison.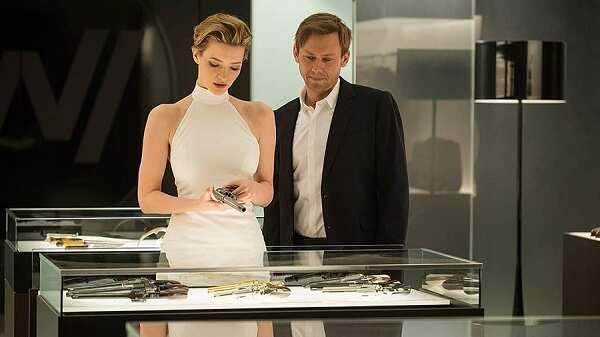 TV shows
Poirot (2003): She played Young Angela in the episode titled Five Little Pigs.
Marple (2006): She portrayed Megan Hunter in one episode of the series.
Nearly Famous (2007): She played the role of Lila Reed in six episodes of the show.
Phoo Action (2008): She played the part of Lady Elenor Rigsby, unfortunately, the series was cancelled before it was even aired.
Doctor Who (2008): She played Miss Evangelista in two episodes.
Westworld (2016 - 2018): She portrayed Angela in 12 episodes of the show.
Stage
The Philadelphia Story (2005):
Summer and Smoke (2006): She played the role of Nellie in the play.
Director credits
Writing credits
Talulah Riley's awards and nominations
What awards has she been nominated for?
Edinburgh International Film Festival
Garden State Film Festival
In 2019, she won Best Supporting Actress - Feature Film at the Garden State Film Festival for her role in The Last Witness.
Irina Palm d'Or
In 2012 Riley was nominated for Irina Palm Worst British Supporting Actress award for her performance in The Knot.
Revenge of the Electric Car (2011)
New York City International Film Festival
In 2019, she won New York City International Film Festival Award for Best Actress for her performance in The Last Witness.
Screen Actors Guild Awards
In 2017, the actress shared SAG award nomination for Outstanding Performance by an Ensemble in a Drama Series with her castmates in Westworld.
Who is Talulah Riley married to?
Talulah Riley is currently not married, the actress was formerly married to Elon Musk but their marriage ended four years ago.
The English actress and tech mogul Elon musk began dating in 2008. The actress and the billionaire met in July 2008 at a night club in London, the night club is called Whisky Mist.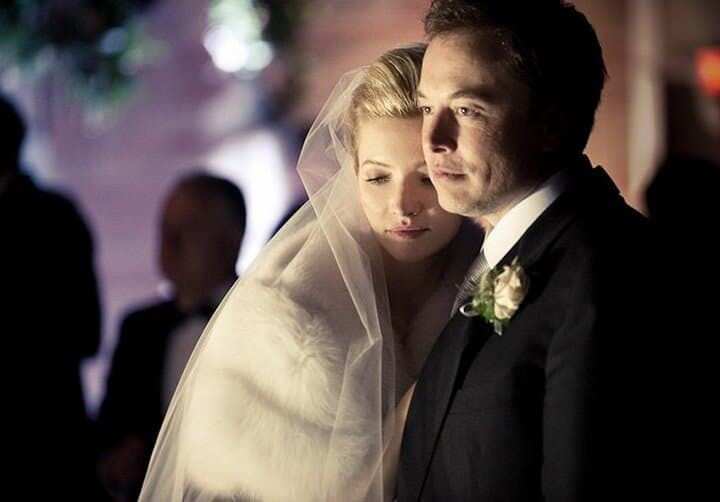 She did not know who he was back then, even after he told her about his electric cars, Space X, etc. After meeting the businessman the actress told her father about him, her father googled Elon and did not like what he saw. According to Riley, her father said,
You've been picked up by a playboy. Text that man you're not going for dinner with him and he's a b*stard.
After going on only two dates in London, Riley flew to Los Angeles to spend some time with Elon at her own expense. After being together for a total of 10 days, Elon proposed to the actress.
By September 2010 Elon Musk Talulah Riley relationship eventually led to the altar. Their wedding took place at the Dornoch Cathedral in the United Kingdom, same place Guy Ritchie and Madonna had their wedding.
The event was attended by some of the leading names in Silicon Valley. Google founders Larry Page and Sergey Brin, including Facebook founder Mark Zuckerberg, were among the guests at their wedding.
It was the second marriage for musk, but first for Riley. The actress revealed in an interview that she remained chaste until she began dating the billionaire.
After four years of being in a relationship and almost two years of being married, the Tesla owner announced his separation from Riley in January 2012. by March 2012, Elon Musk and the English actress were officially divorced.
In an interview with Forbes about their first divorce, Musk said,
We took some time apart for several months to see if absence makes the heart grow fonder, and unfortunately it did not," Musk said. "I still love her, but I'm not in love with her. And I can't really give her what she wants
The two lovers did not remain apart for long. A year later, in July 2013, Elon Musk and Talulah Riley got back together and remarried.
The couple stated in an interview that they had reconciled and were back together again. Riley and Musk began living together as a family with Elon's five children whom he had from his first marriage.
Sadly, not long after, their marriage fell apart again.
Elon Musk filed for divorce from the actress on December 31, 2014. but later withdrew the application. On the 21st of March 2016, Elon Musk wife Talulah Riley filed for divorce in Los Angeles.
The couple had reportedly been separated for six months before she filed for divorce. Talulah Riley divorce from Elon was finalized and by October 2016 the actress was no longer Talulah Riley Musk.
The actress and the billionaire do not have any children together.
Who is Talulah Riley dating?
The actress has been divorced for four years, her new man is still not known. The British actress keeps her love life a secret from the public and does not talk about it in interviews.
Talulah Riley net worth
The actress's net worth is estimated at $25 million. Riley earns some cash acting; the sale of her books also contributed to her source of income.
However, a major chunk of her net worth comes from her divorce settlement from Elon Musk. The actress's divorce settlement includes $16 million in cash and other assets.
Talulah Riley measurements
Talulah Riley is a beautiful actress with a very beautiful bode. Talulah Riley hot figure has been flaunted in different magazines many times. The actress has a slender frame, she weighs 57 kg
How tall is Talulah Riley? The actress is quite tall. Talulah Riley height is 5 feet 8 inches (1.73 m) Her chest size is 35 inches, her waist size is 24 inches and her hips measurement is 34 inches.
The actress wears dress size 6 (US) and her shoe size is 8.5 (US).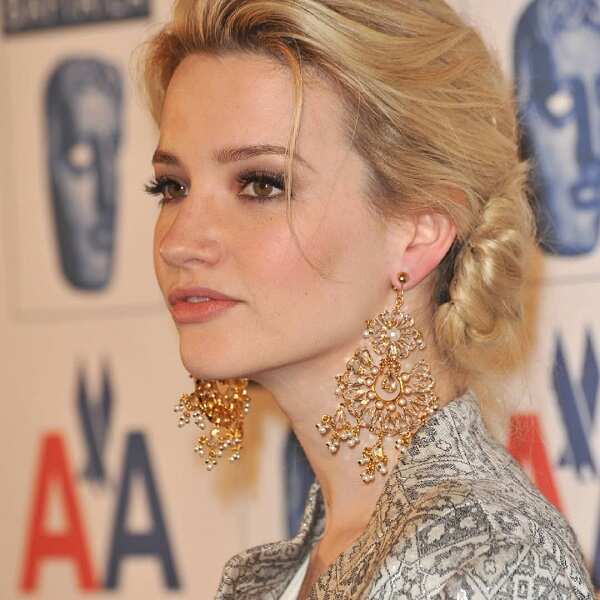 Social media
Talulah has 29.3K followers on Twitter and 56.6k followers on Instagram. Riley is active on Twitter. However, her Instagram page is quite the opposite as she only has two posts on the page.
Other facts about Talulah Riley
The actress has an obsession with death. She saw a friend of hers die when she was 18 and has been unable to get over it.
She has a checklist of things that she would like to do in movies. One of them is to get possessed and die on a deathbed with a ghostly pallor.
The actress believes that among other issues, the problem of the world today is population decline and global warming.
Talulah Riley's beauty and brilliance are undeniable. She seems to have done it all and is still going strong; she is a television, film and stage actress, a director, a screenwriter, and an author.
Source: Legit.ng