10 Elliot Page movies and TV shows to watch after reading Pageboy
Elliot Page is a Canadian actor, author and producer. He has had a long and illustrious career in the entertainment industry. After reading his memoir, Pageboy, you might want to revisit some of Elliot Page movies and TV shows, and this list offers exactly that.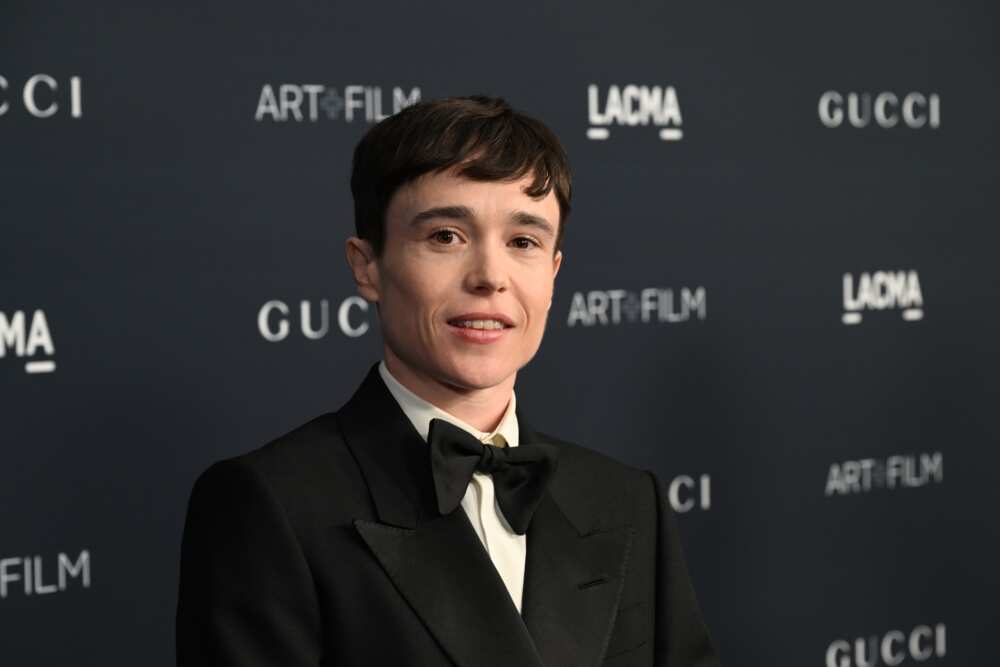 Elliot Page has been an actor and film producer in the entertainment industry for over a decade. Elliot made their acting debut in 1997 when they appeared in the TV movie Pit Pony. He has since appeared in several movies and TV shows.
10 Elliot Page movies and TV shows
What movies has Elliot Page been in? According to their IMDb profile, the actor has appeared in over 49 films and TV shows. You can watch their movies and television series on popular streaming services like Netflix, Amazon Prime Video, and Hulu. Here are some of the movies and TV shows he has appeared in.
1. Inception (2010)
Inception is a 2010 science fiction thriller movie written and directed by Christopher Nolan. The story revolves around a burglar who steals business secrets via dream-sharing technology. The burglar is then assigned the task of planting an idea in the head of a CEO. However, certain personal history may be a hindrance to the success of the project.
This is one of Elliot Page's movies on Netflix. In the film, Elliot Page portrays a brilliant architecture student known as Ariadne. Cobb recruits Ariadne to design and construct dreamscapes for the mission ahead.
2. The Umbrella Academy (2019–2023)
Page is known for his role as Vanya (later Victor) Hargreeves in The Umbrella Academy. The series follows the story of seven individuals born on the same day with superhuman abilities. Elliot plays one of the show's superhumans.
At the beginning of the series, Vanya believes that she has no superpower. As time passes, she navigates her powers and relationships with her siblings. The Canadian actor has been part of the show since its conception in 2019. As he moved forward with his transition, so did his character, who came out to his on-screen siblings as trans and chose the name Victor.
3. X-Men: Days of Future Past (2014)
X-Men: Days of Future Past is one of the best films in the X-Men franchise. This is a superhero film released in 2014 and directed by Bryan Singer. The plot of this film series revolves around a dystopian future where robotic Sentinels hunt mutants.
Who does Elliot Page play in Marvel? Page plays the role of Kitty Pryde in the Marvel X-Men film series. Pryde is the name given to the mutant with the ability to phase through solid objects. In the film, the character takes an important role in maintaining the connection between the past and the future.
4. Juno (2007)
This is one of Elliot Page's movies that has made him famous. Juno has won one Oscar and received over 100 nominations. It is a drama and comedy movie directed by Jason Reitman and written by Diablo Cody.
The movie follows the story of Juno, played by Elliot, who happens to have an unplanned pregnancy. As a young woman, Juno cannot raise her child because of her current situation, so she gives up the child for adoption. The film was highly rated for exploring the issues surrounding teenage pregnancy and adoption.
5. Tales of the City (2019)
Tales of the City is one of the lesser known but otherwise great shows that has featured Elliot. It is inspired by one of the most iconic works in LGBTQ+ literature, Tales of the City by Armistead Maupin.
The popular TV series has been praised for portraying diverse characters that lead to the exploration of important social issues affecting society. Page was featured in nine episodes of the television series as Shawna Hawkins.
6. Hard Candy (2005)
Hard Candy is a psychological thriller movie released in 2005. According to IMDb, the movie has won 10 awards and 13 nominations. The thriller follows a smart, charming teenager named Hayley, played by Elliot Page, who meets a young photographer in an online chat room.
Hard Candy was directed by David Slade and written by Brian Nelson. The movie explores the themes of morality, law, and justice.
7. Whip It (2009)
Whip It tops the list of movies that features mother-daughter relationships. The movie promotes the importance of pursuing one's dreams while cultivating healthy relationships in a family setup.
In the sports comedy-drama film, Page portrays one of the main characters known as Bliss Cavendar. Bliss discovers a women's roller derby league while shopping in Austin, tries out for the team and wins a slot.
8. Super (2010)
Elliot Page starred in this movie as Libby, a young woman who starts a relationship with a guy called Boltie. The movie explores the themes of justice through vigilantism and heroism. Elliot's character is used to bring a loving side to the movie, especially after everything becomes bloody.
9. My Days of Mercy (2017)
My Days of Mercy is among the best romantic films on Elliot Page's movies list. It was directed by Tali Shalom-Ezer and released in 2017. The film follows a love story of a daughter of a man on death row named Lucy. Lucy falls in love with a woman considered an enemy of the family, creating unsettling feelings.
Elliot Page appears as Lucy, a person who actively protests against capital punishment as her father faces death row charges. My Days of Mercy brings out the biased beliefs in the community and helps address some of the wrong perspectives held on through generations.
10. Flatliners (2017)
The movie features five medical apprentices who experiment with "near-death" experiences until the dark repercussions of previous tragedies threaten their lives. The film was directed by Joel Schumacher and has a fair rating from the fans.
Page plays the role of Dr. Courtney Holmes in the movie. Dr. Holmes is a curious person who wants to know everything around her. She joins other medical students in dangerous experiments with dire consequences.
What is Elliot Page best known for?
Elliot Page is best known for his role as Juno MacGuff in the film Juno. He is also famous for his appearances in Hard Candy, X-Men: Days of Future Past, and Inception.
With over 49 acting credits, Elliot Page is an accomplished actor in Hollywood. Apart from that, he is also an author, having written a memoir, Pageboy, that discusses his life and various on-screen roles. The above is a list of Elliot Page movies and TV shows you can watch.
Legit.ng recently published an interesting article on how to watch all Barbie movies in order and where to locate them. Barbie movies are a series of animated films starring the legendary doll Barbie.
The Barbie movies franchise has a massive collection of up to 42 movies and is constantly growing, with the 2023 movie receiving high ratings and acclaim from fans. The movies reflect what the legendary toy brand represents: fun, fashion, and femininity.
Source: Legit.ng