Rufus Sewell bio: age, height, girlfriend, ex-wife, children, movies
Rufus Sewell has the looks and body build of a movie star. His piercing green eyes, chiselled cheekbones, and muscular build make him the perfect leading man. His looks aside, Rufus is a fantastic actor who has worked alongside other famous stars like Renee Zellweger, Dwayne Johnson, Nikolaj Coster-Waldau, Antonio Banderas, and Catherine Zeta-Jones, among others.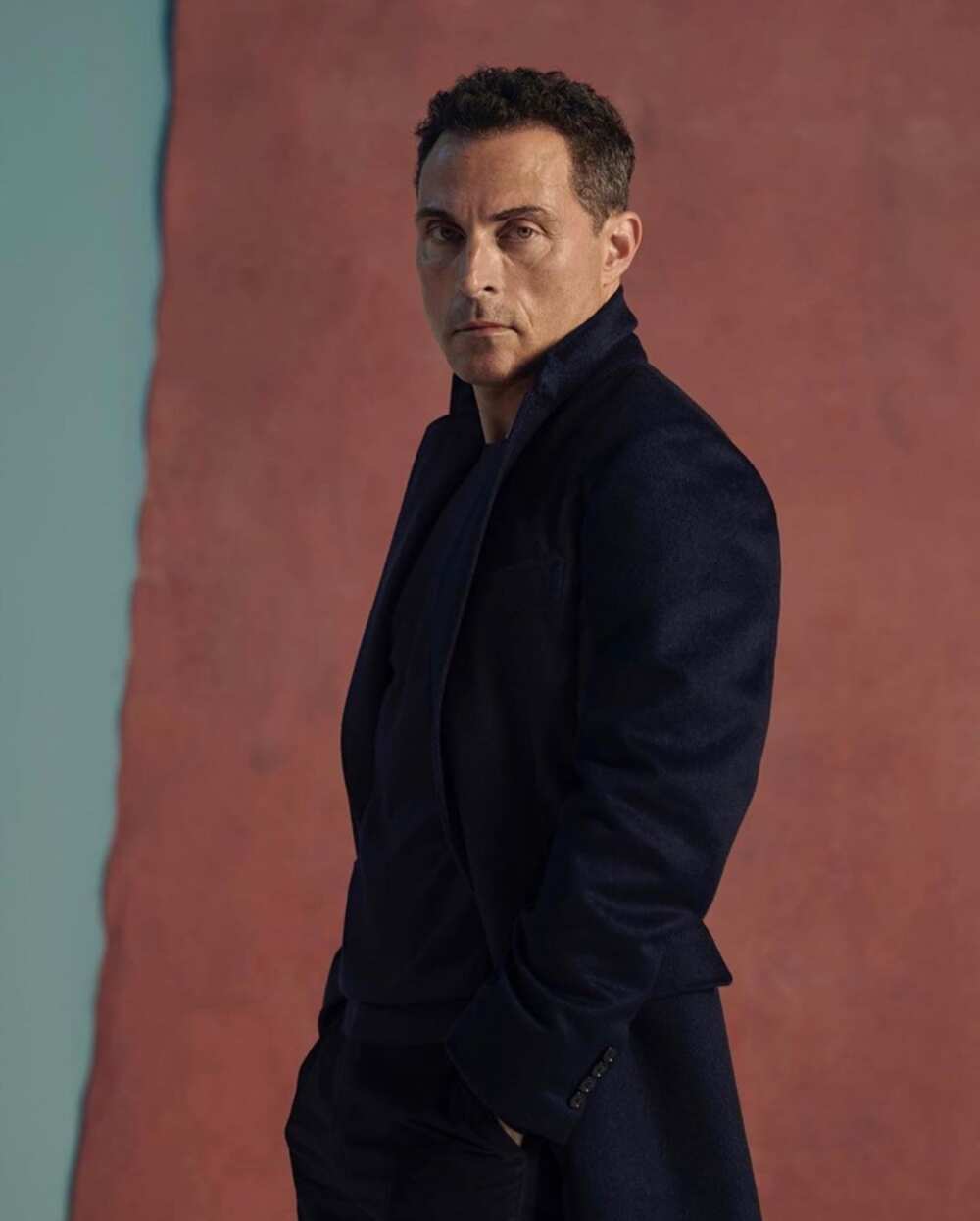 With a career that spans more than two decades, Rufus Sewell has certainly experienced his fair share of 'the Hollywood life.' From losing his father at a young age, experiencing early success as an actor, to being a father, the actor has lived an interesting life.
Here is what we know about his background, movies, and love life.
Profile summary
Full name: Rufus Frederick Sewell
Nickname: Roof
Date of birth: 29th October 1967
Age: 52-years-old
Place of birth: Twickenham, Middlesex, England, UK
Zodiac sign: Scorpio
Nationality: English
Ethnicity: Australian - Welsh
Sibling: Caspar Sewell (Brother)
Height: 6' (1.83 meters)
Weight: 82 kilograms
Eye color: Hazel green
Hair color: Black
Profession: Actor
Family and background
Rufus Sewell was born in Twickenham, South West London, in 1967 to William John Frederick Sewell and Jo. His father was an Australian animator who had worked on The Beatles Yellow Submarine cartoon, while his mother was an artist.
When he was five years old, his parents separated. After the break-up, they fell on hard times. His mother worked in a pub and sold vegetables from the back of her car to support their family. When Rufus was ten, tragedy struck the family as his father passed away.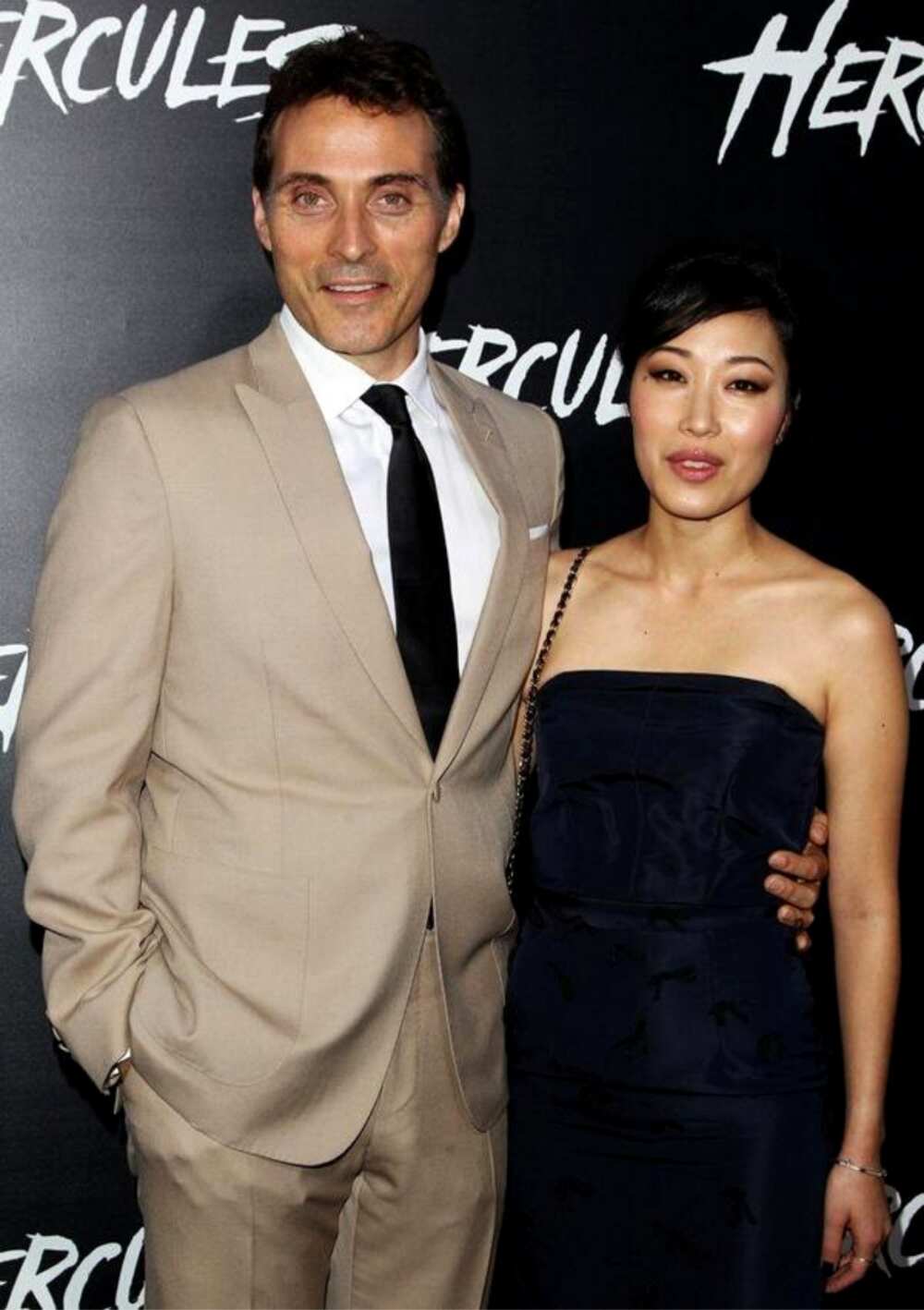 In his teens, Rufus Sewell was quite stubborn. He would smoke both cigarettes and MJ and would drink alcohol. During this challenging time, a teacher suggested that Sewell should join a drama class, and this changed his life. He realized that he had a passion for acting, and this helped him set the course of his life. He enrolled at The Royal Central School of Speech and Drama in London in 1986, where he graduated three years later in 1989.
While studying at the drama school, he met the famous Dame Judi Dench, who took a liking to him. Impressed by his talent, she opened doors for him. She introduced her agent to him (her agent would later become Sewell's agent) and to Tim Pigott-Smith - who gave Rufus his first job.
Rufus also attended West Thames College in Isleworth, Middlesex, England.
Rufus Sewell birthday
The actor celebrates his birth on the 29th of October. He is currently 52-years-old and will be turning 53 later this year.
Rufus Sewell brother
Rufus and his older brother Caspar are just three years apart. Due to their closeness in age, they had a very contentious relationship when they were younger as they were always in each other's way. Caspar even once nicknamed him 'the fat white duke' after Rufus dyed his hair blond.
Despite the friction in their childhood, today, the two are very close. The actor describes his older brother as a sincere person. Caspar Sewell works as a landscape gardener. He also plays in a band, and they are signed to a record label.
Rufus Sewell height
The handsome actor is 6 feet tall. His stature, piercing green eyes, and pronounced cheekbones make him a heartthrob even in his fifties.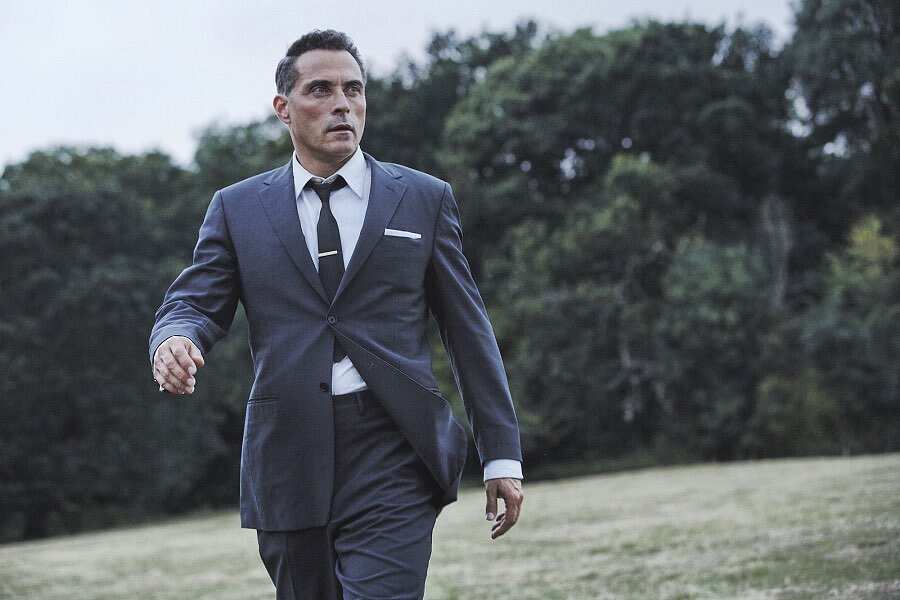 Rufus Sewell movies
While Rufus Sewell is known for his roles in series such as Middlemarch and Victoria, the actor has also taken part in many shows.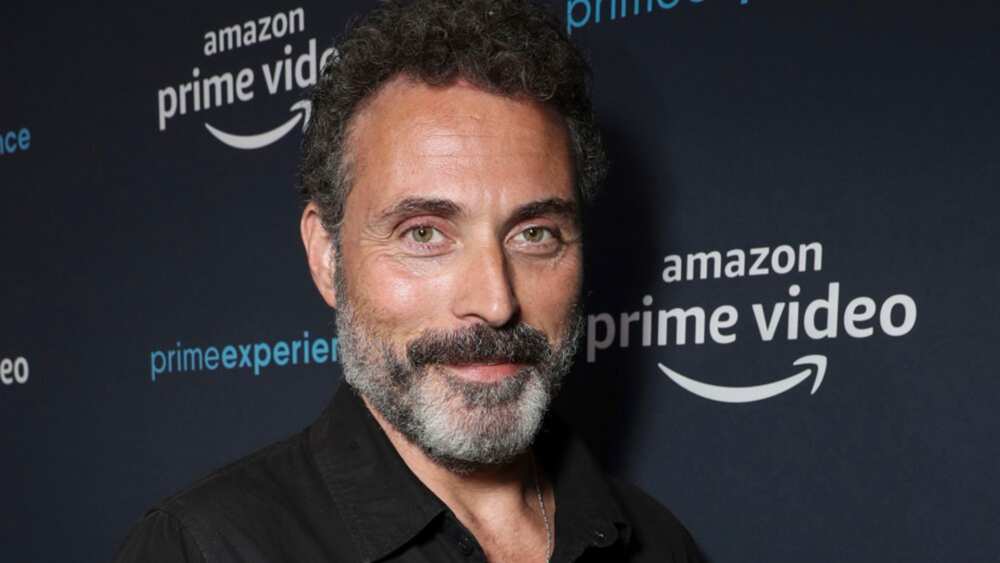 Here are some of the movies he has acted in and the characters he played.
Twenty-One (1991) - This was his first-ever movie role, and he played Bobby.
Citizen Locke (1994) - Midshipman Clarke
Cold Comfort Farm (1995) - Seth Starkadder
Victory and Hamlet (1996) - He played the characters Martin Ricardo and Fortinbras, respectively.
Dark City (1998) - John Murdoch
The Very Thought of You (1998) - Frank
A Knight's Tale (2001) - Count Adhemar
The Legend of Zorro (2005) - Armand
The Illusionist (2006) - Crown Prince Leopold
The Holiday (2006) - Jasper
Abraham Lincoln: Vampire Hunter (2012) - Adam
Restless (2012) - Lucas Romer
All Things to All Men (2013) - Jonathan Parker
Hercules (2014) - Autolycus
Killing Jesus (2015) - Caiaphas
Gods of Egypt (2016) - Urshu
Rufus Sewell TV shows
Here are a number of series that he has featured in throughout his career.
Gone to Seed - He had the part of Billy for six episodes of this 1992 series.
Middlemarch - He played Will Ladislaw in all seven episodes of this historical-romance show.
Screen Two - Rufus appeared twice in this series; once in 1992 as Mike Costain in the episode The Last Romantics and again in 1994 in Dirtysomething as Clive.
The Last King - Sewell portrayed Charles II on this 2003 mini-series.
Eleventh Hour - For 18 episodes between 2008 and 2009, Rufus Sewell was the main character, Dr. Jacob Hood, on this crime show.
The Pillars of the Earth - He played the character, Tom Builder, for seven episodes.
Zen - The show centered around Rufus Sewell's character, Detective Aurelio Zen.
Parade's End - He played the role of Reverend Duchemin in three episodes of this mini-series.
Victoria - From 2016 to 2017, the actor played Lord Melbourne for seven episodes.
The Marvelous Mrs. Maisel - He was in the episode, Look, She Made a Hat, Declan Howell.
The Man in the High Castle - From 2015 to 2019, Rufus Sewell played several characters, all named John Smith, in 40 episodes of this sci-fi/thriller show.
The Pale Horse - The show is in its post-production phase and is set to be released sometime this year. He shall be portraying the character, Mark Easterbrook.
Rufus Sewell awards
Nothing affirms an actors' chosen career path than being nominated for and receiving a prestigious award for their work.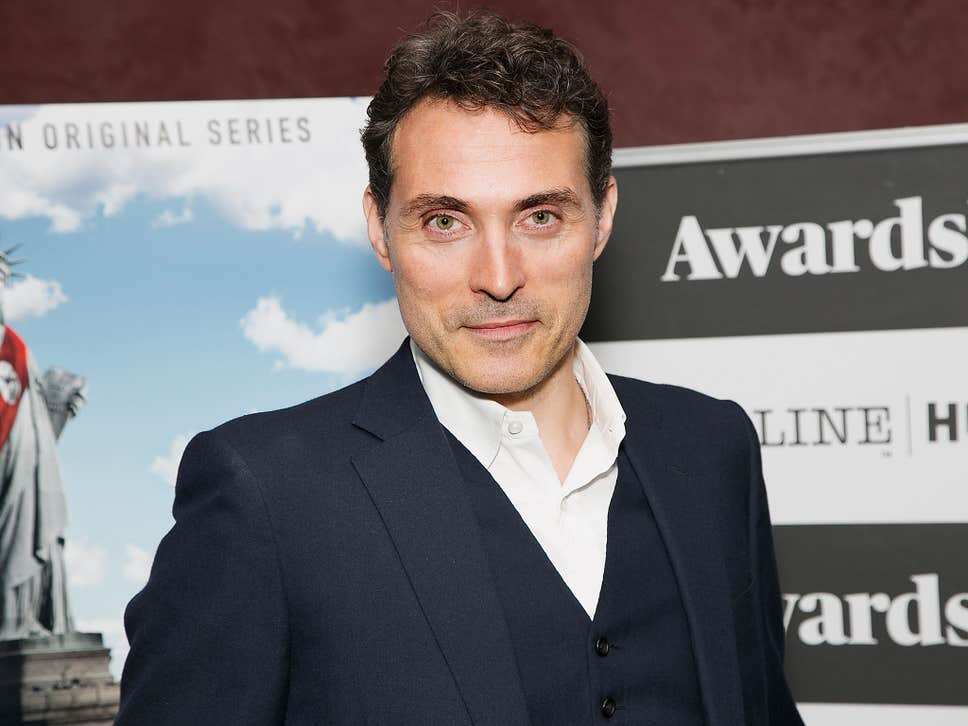 Throughout his long career, Rufus Sewell has received nominations for several awards. They are:
Primetime Emmy - In 2019, he received a nomination under the Outstanding Guest Actor in a Comedy Series category for his role as Declan Howel in the award-winning series, The Marvelous Mrs. Maisel.
Golden Nymph - During the Monte-Carlo TV Festival in 2017, the star received this nomination for his role in Victoria.
Crime Thriller Awards, UK (Dagger) - He was nominated in the Best Leading Actor category for his role in Zen.
Critics Choice Television Awards - In 2016, he was nominated for his performance in The Man in the High Castle.
BAFTA TV Award - His performance in an episode of the show ShakespeaRe-Told, earned him a Best Actor nomination in 2006.
Online Film & Television Association - Sewell has been nominated twice for this award; once in 1999 for his role in Dark City, and again in 2013 under the Best Actor in a Motion Picture or Miniseries category for the movie Restless
Rufus Sewell net worth
The handsome actor has an estimated net worth of $5 million. He is a philanthropic man, as he is known for donating his time and money to charity.
The actor helps Nordoff Robbins, a charity organization that uses music therapy to reach out to children and adults with severe illness, disability, trauma, or exclusion that affects their lives and constrains them.
Sewell also works with FilmAid International, an NGO that uses film and other media to bring life-saving information, psychological relief, and hope to refugees and other communities in need.
Dating life
The star has an exciting dating life. Like most Hollywood stars, he has dated and even gotten married to people within his famous circle. Sewell has been married twice before, but sadly none of the marriages lasted long.
Rufus Sewell ex-wife
Yasmin Abdallah - The couple got married in 1999. The marriage, however, did not last long. In the year 2000, less than a year after tying the knot, the couple got divorced. She works as a fashion buyer.
Amy Gardner - Amy is a scriptwriter and producer. The two met shortly after his divorce from Yasmin. In 2002, they welcomed their son, and two years later, in 2004, they quietly got married. However, this union, too, did not last long as they got divorced in 2006.
After his divorce, he was rumored to be in a relationship with his Rock'n'Roll co-star, Alice Eve.
Rufus Sewell girlfriend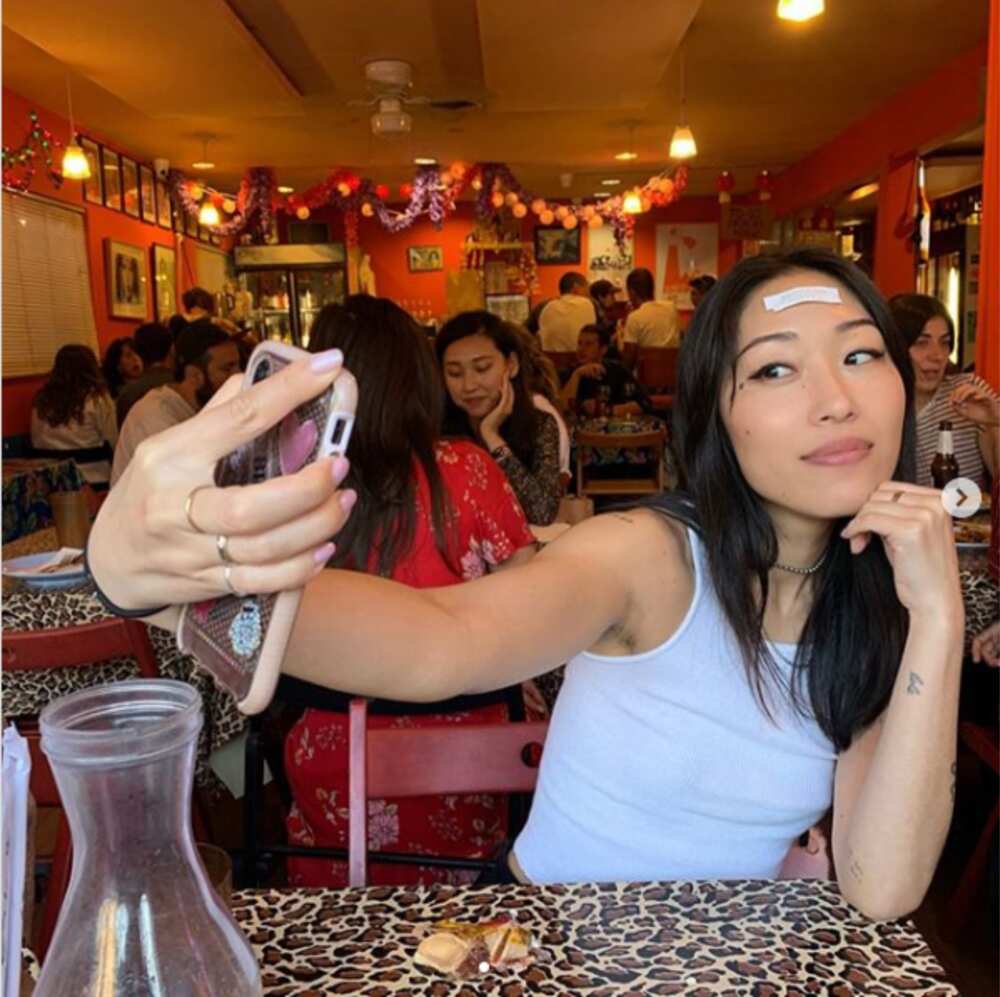 Notorious for keeping the media away from his private life, Rufus does not say much about his relationship with his current girlfriend, Ami Komai. The two reportedly met on the set of the TV series The Eleventh Hour. Apart from being a hairstylist, Ami is also the Editor-in-Chief of the online magazine, Bright Lite magazine. She is 17 years younger than the actor. They live together in Los Angeles.
Rufus Sewell children
The actor has two kids, son William Douglas Sewell, and daughter, Lola. William was born on 18th March 2002 to the actor and Amy Gardner. He is currently 17-years-old and will be turning 18 in just a few months.
Rufus also has a daughter, Lola, with girlfriend Ami Komai. Since he keeps his private life under wraps, not much information exists about her. He mentioned her in 2017 when he tweeted a picture of her assignment.
In spite of the ups and downs in his childhood, Rufus Sewell grew to become a successful actor. He looks happy with his career, girlfriend, and his two children.
Source: Legit.ng