Top 25 famous lesbians: amazing queer women in entertainment
Being yourself is never easy, especially when facing backlash and being ostracised for living your truth. However, these famous lesbians in entertainment made the bold step to live loudly and have become icons for it.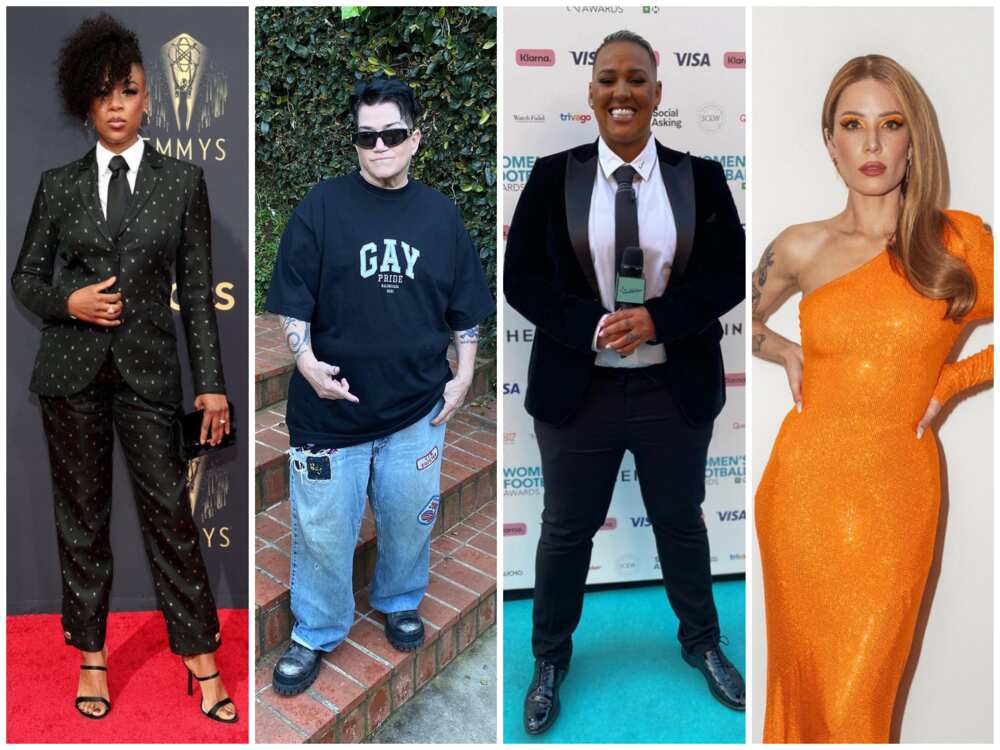 Sexual orientation is a touchy topic often surrounded by much gatekeeping and endless rules. Some debaters feel those attracted to anyone other than women, including non-binary people, have no right to call themselves lesbians. Regardless of the politics, it all boils down to personal identity.
Famous lesbians in the world
With the global sociopolitical environment becoming more tolerant, more famous people are getting comfortable coming out of the closet. These celebrity lesbians are models walking tall and proud.
Famous lesbian actors
The road to coming out is different for everyone. Some gay female film and TV stars started their journeys by playing queer characters onscreen first.
1. Portia de Rossi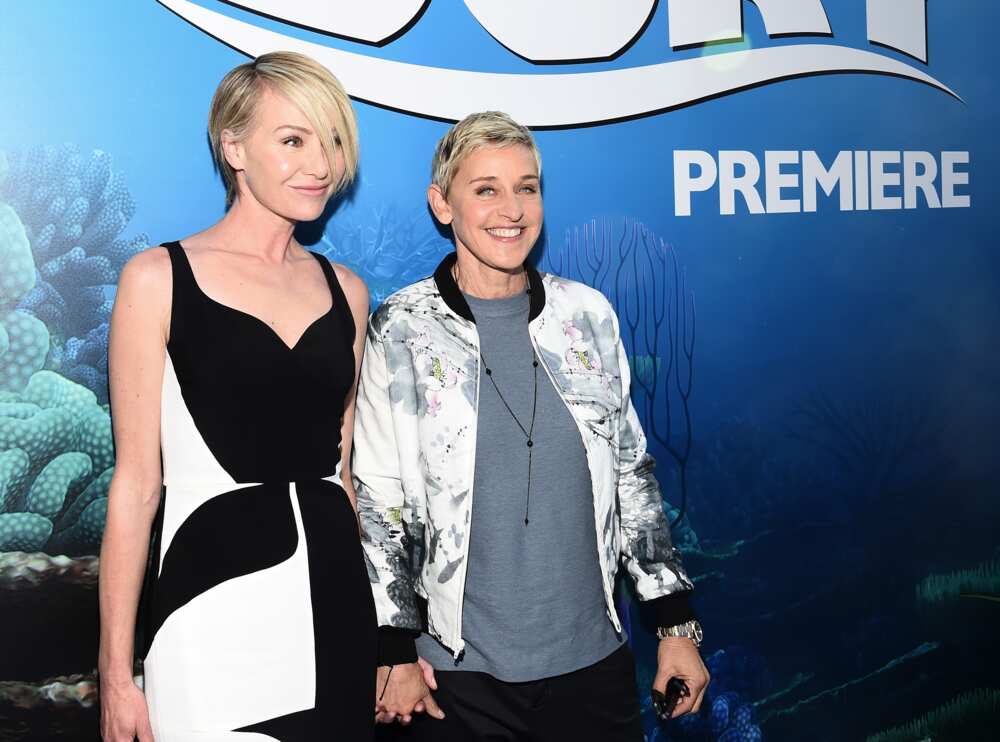 Born Amanda Lee Rogers, Portia de Rossi is a retired Australian-American actress known for Arrested Development and Scandal. She is married to former TV host and comedian Ellen DeGeneres. The pair got married in 2008 when California made same-sex marriage legal.
2. Sara Ramirez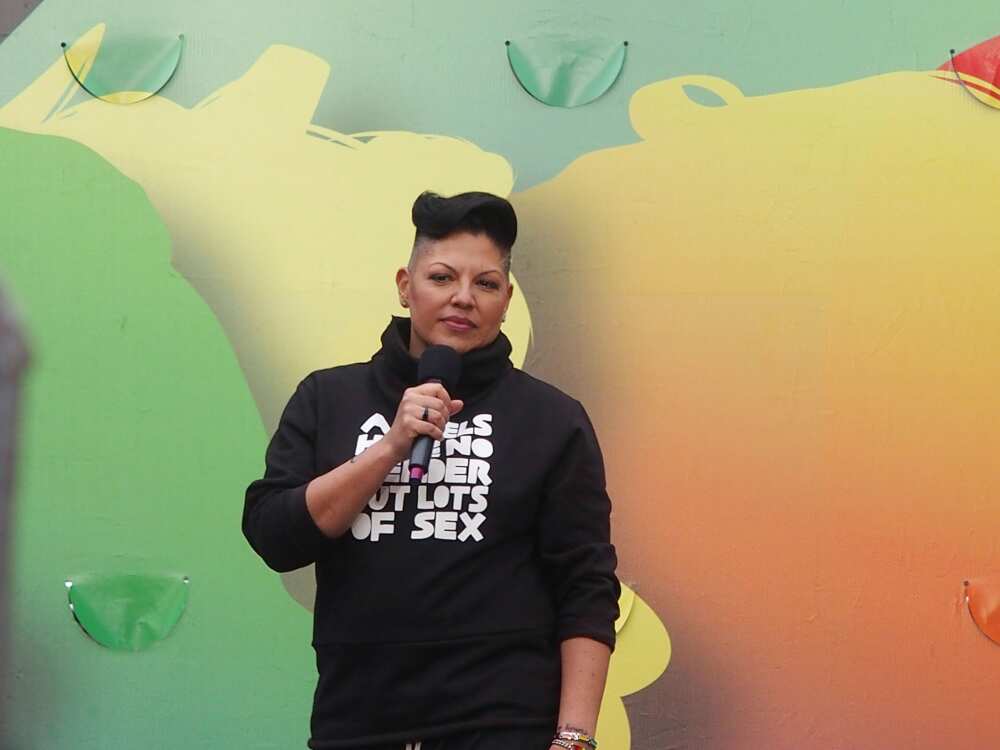 Ramirez is famous for her role as Callie Torres in Grey's Anatomy. Their character was bi in the show, leading her to come out as bi after leaving the series. They later came out as non-binary in 2021. They were married to their long-time partner Ryan DeBolt between 2012 and 2021.
3. Cara Delevingne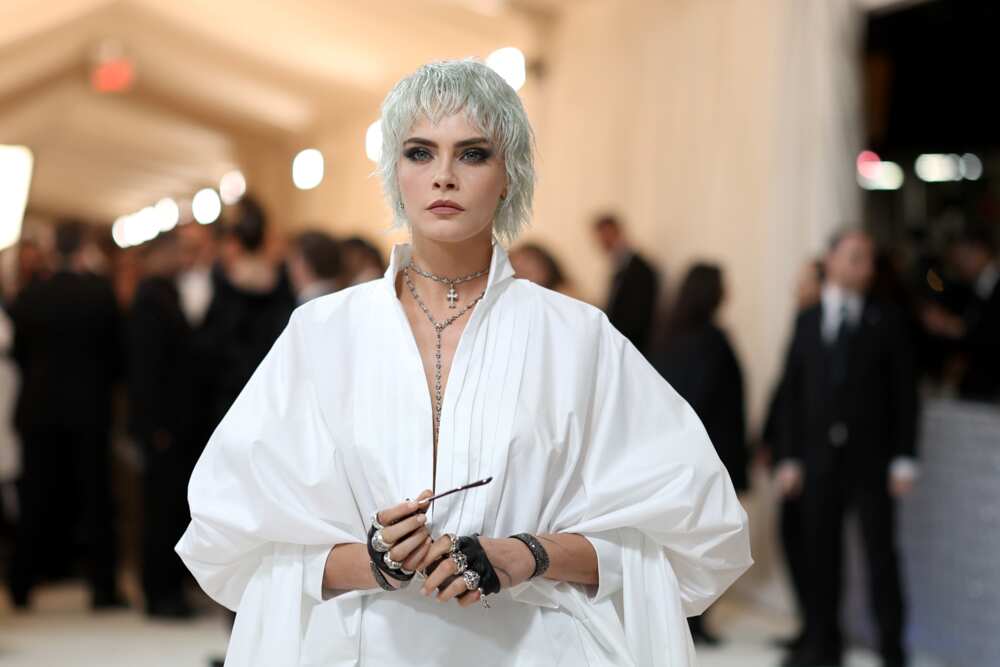 Cara Delevingne is a British model and actress who identifies as bi, pansexual and gender fluid. Delevingne dated Pretty Little Liars star Ashley Benson from 2019 to 2020. Cara is also a novelist and the author of the LGBT-themed young adult fiction book Mirror, Mirror.
4. Samira Wiley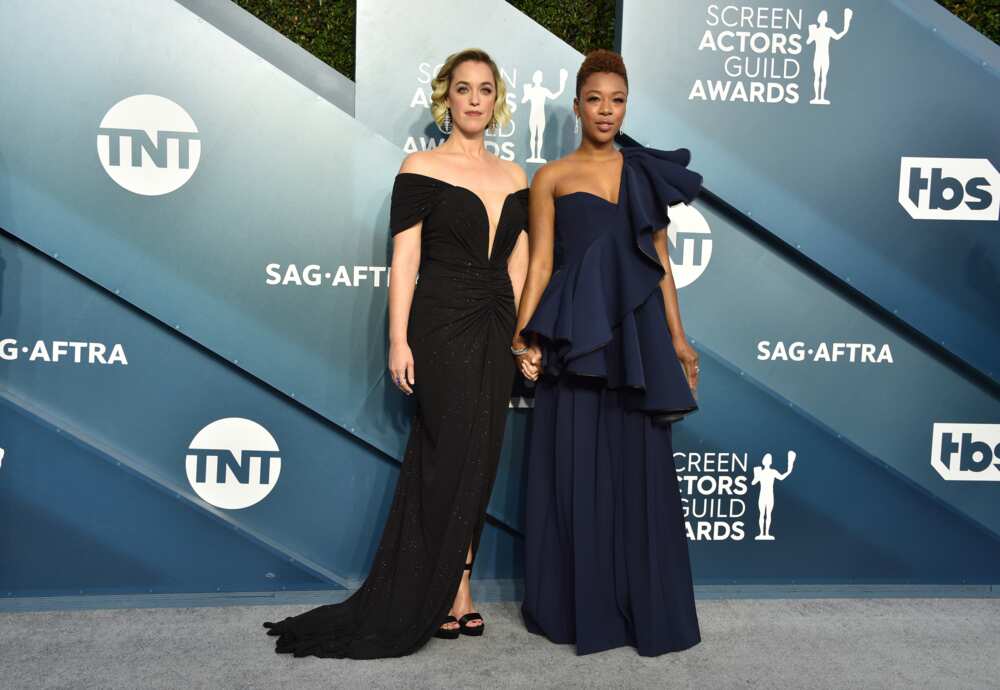 Wiley is an American actress famous for Orange is the New Black and The Handmaid's Tale. She married Orange is the New Black writer Lauren Morelli in 2017, and they had their first child in 2021.
5. Kristen Stewart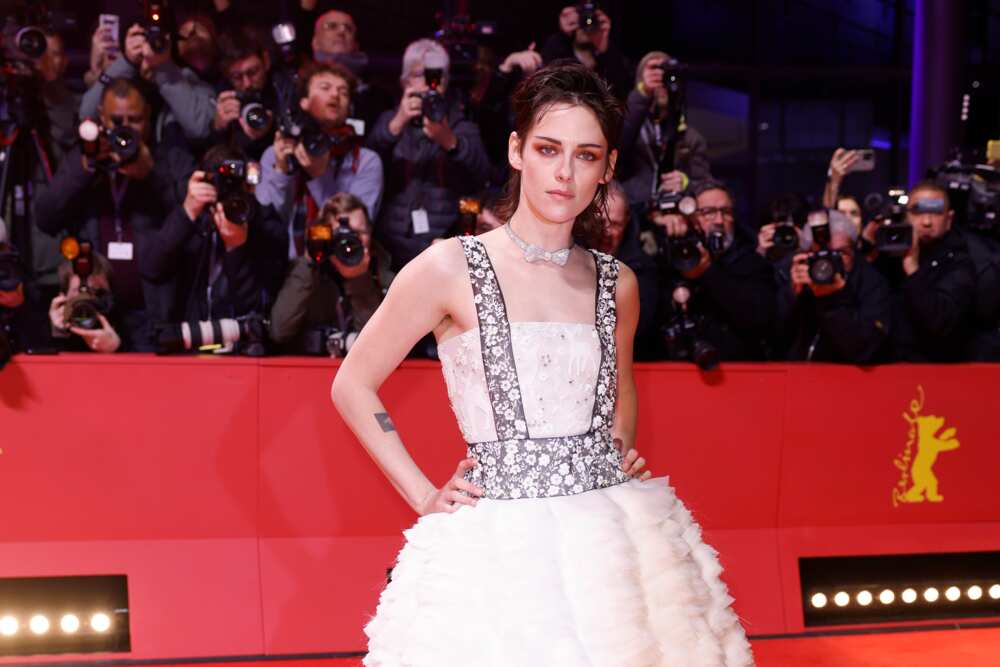 Stewart rose to mainstream fame for starring in Twilight. She came out as bi in 2017 and has publicly dated several high-profile people, including her Twilight co-star Robbert Pattinson and musician St. Vincent. She got engaged to screenwriter and actress Dylan Meyer in 2021.
Famous gay women comedians
From podcasters to standup comics, gay female comedians are a breath of fresh air in a male-dominated comedy industry. These are some of the greatest queer female comedians.
1. Wanda Sykes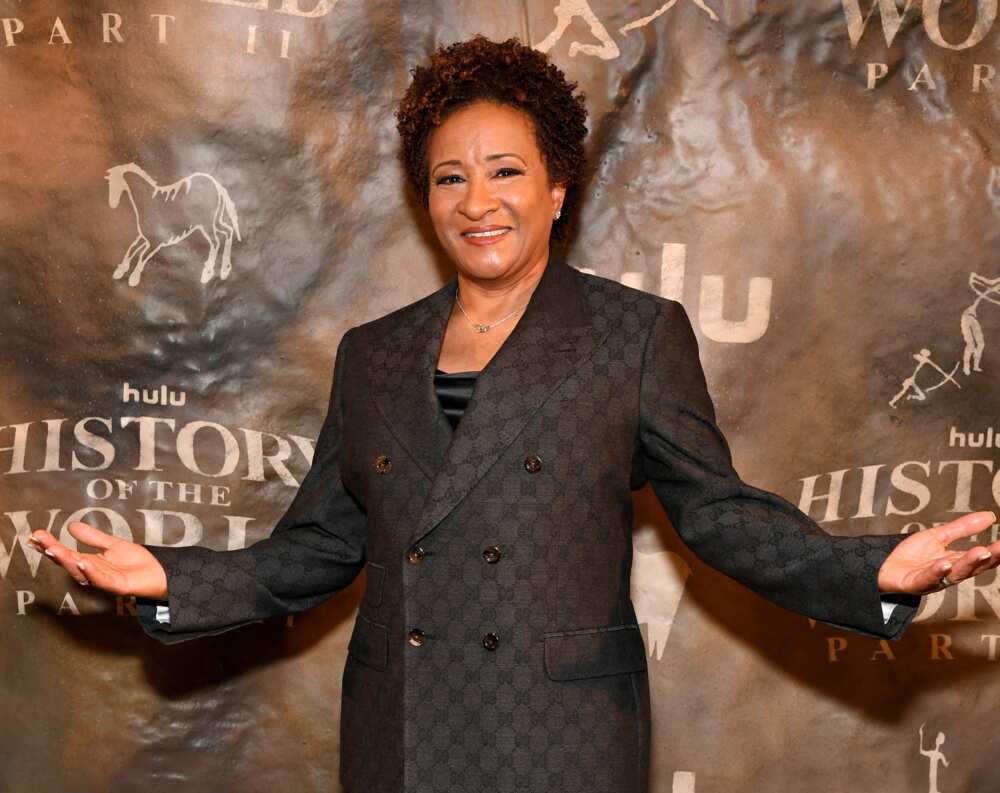 Wanda Sykes is a comedian, writer and actress. She came out in 2008 and married her French wife, Alex Niedbalski, the same year. The couple has two children.
2. Rosie O'Donnell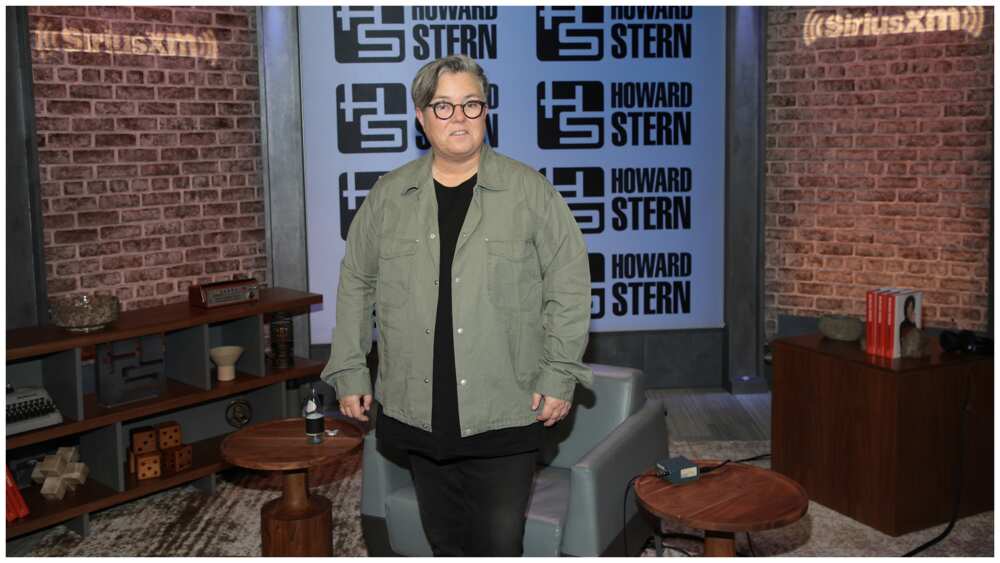 O'Donnell is a TV personality, producer and comedian. She came out in 2002 primarily to raise awareness of adoption agencies that refuse adoption rights to LGBTQ parents. She has adopted five children.
3. Lea DeLaria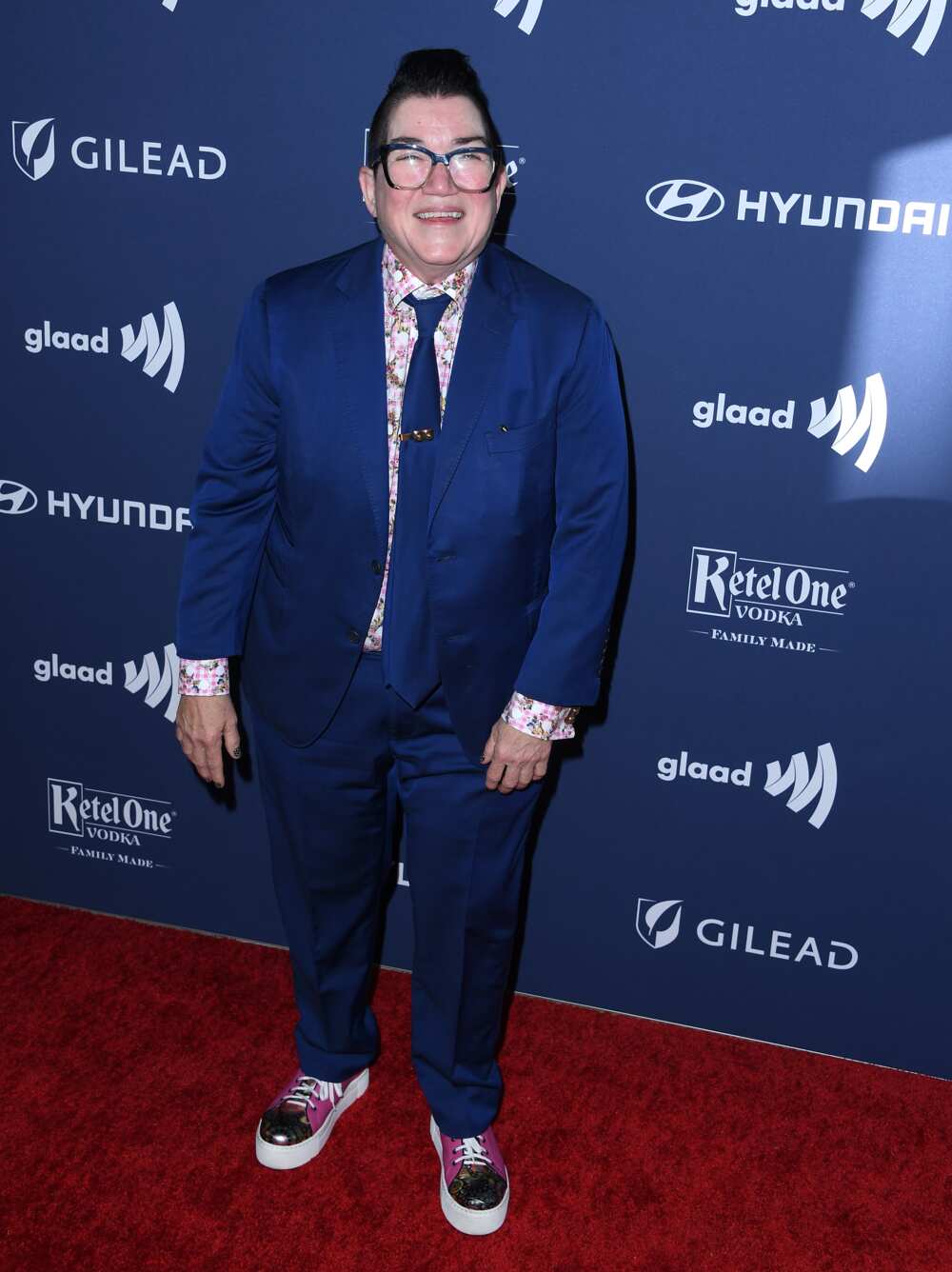 Lea is a jazz singer and comedian. She is one of the most popular lesbians and is credited as the first openly gay comic on American TV. The self-declared "Lord of the Lesbians" secretly married her girlfriend, Dalia Gladstone, in 2023.
4. Tig Notaro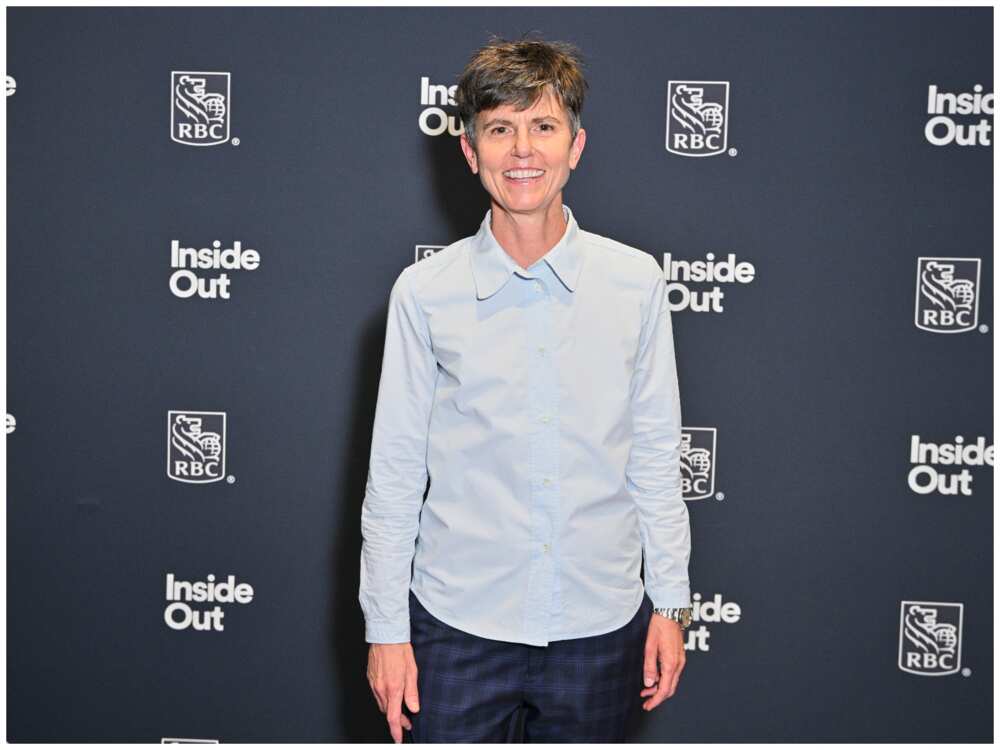 Tig is a standup comic and radion contributor famous for her deadpan comedy style. She married actress and fellow comic Stephanie Allynne in 2015, and they have twin sons born in 2016.
5. Sue Perkins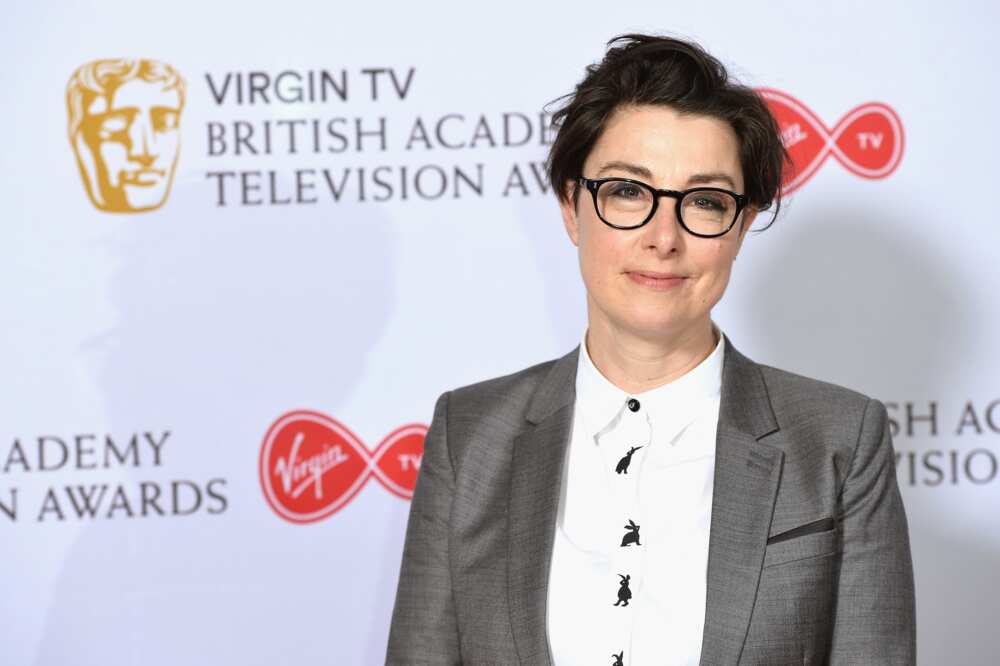 Susan Perkins is a British broadcaster, actress and comic. She was featured in the high-profile lesbian celebrities list of London, published by Tatler magazine. She dated TV presenter Anna Richardson for seven years ending in 2021.
Lesbian celebrity icons in sports
Sports can be intolerant of differences. However, these openly gay female athletes have shared their personal stories and their advocacy, making them an inspiration for sports fans.
1. Martina Navratilova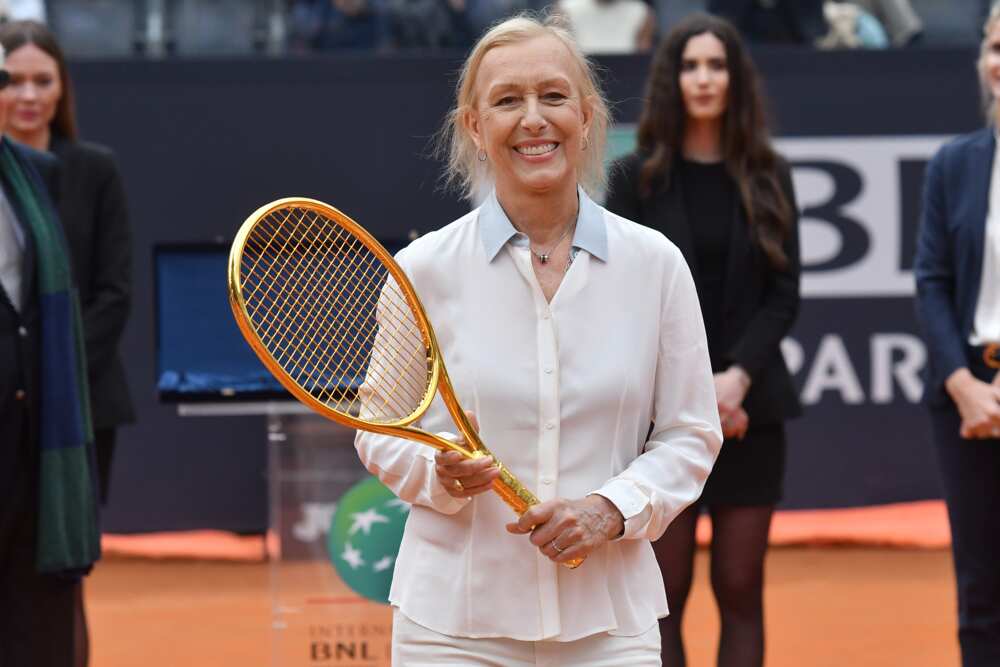 Navratilova is an American former professional tennis player born in the Czech Republic. She has been married to former Miss USSR model Julia Lemigova since 2014. Martina was first outed in 1981 against her will, by a New York Daily News sports reporter.
2. Megan Rapinoe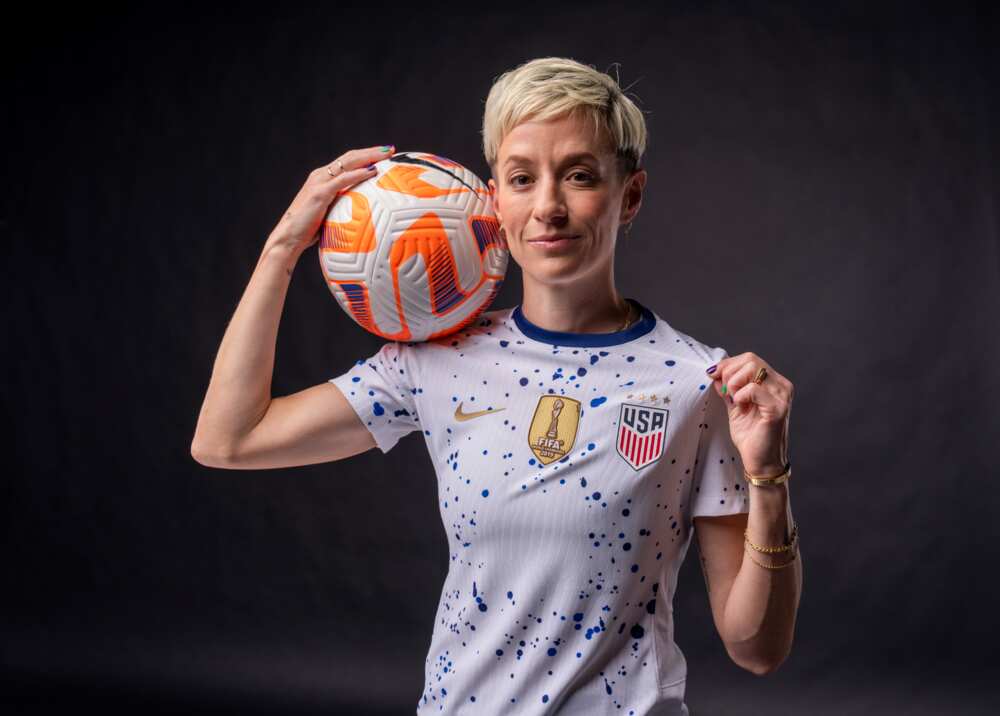 Megan is an American professional soccer player famous for winning the Ballon d'Or Féminin. After dating for three years, she got engaged to basketball player Sue Bird in 2020, and they started a production company, A Touch More, in 2022.
3. Billie Jean King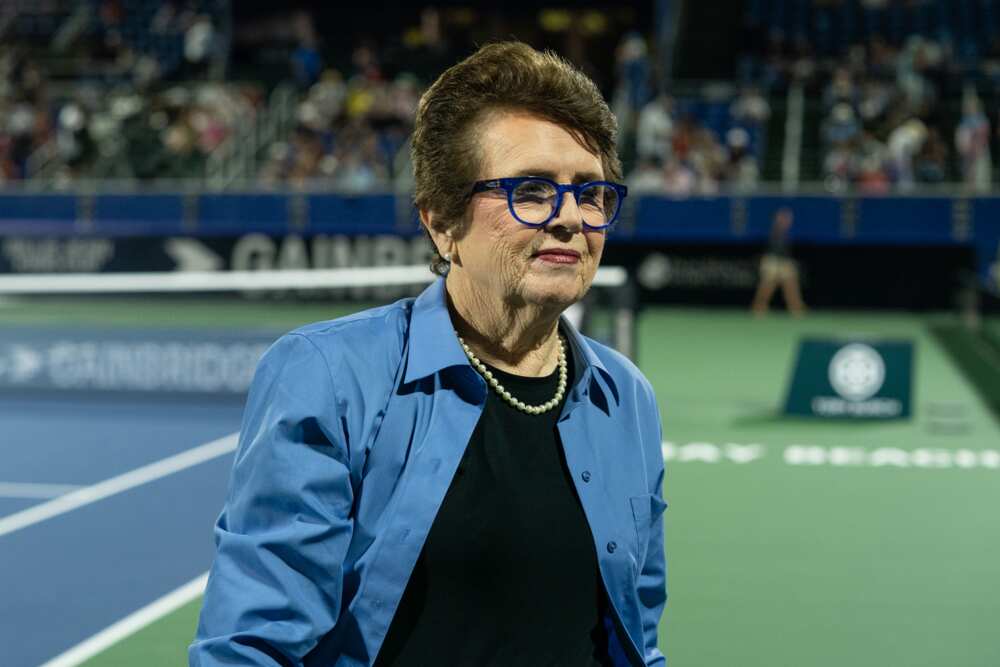 Aged 79, as of 2023, Billie Jean King is one of the most iconic lesbian celebs. Amid drama surrounding an affair she had with her secretary while married to Larry King, the athlete made her sexuality public in 1981. She divorced King in 1987 and married former professional tennis player Ilana Kloss in a secret ceremony in 2018.
4. Lianne Sanderson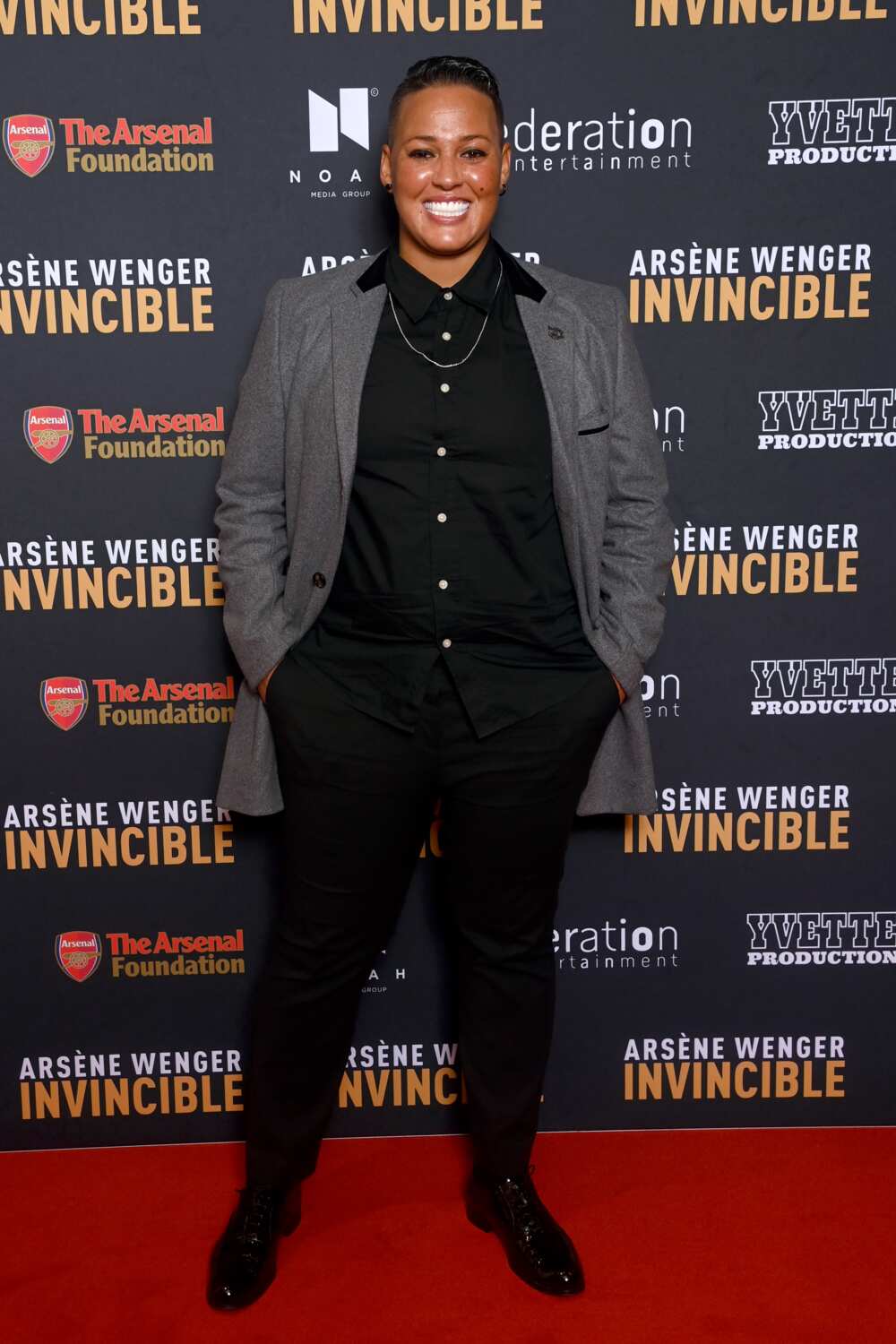 Sanderson is a British broadcaster and former professional footballer who played for Arsenal and Chelsea lady's teams. She was the first openly gay British footballer. She said it brought her joy to use her platform to help others by being herself.
5. Abby Wambach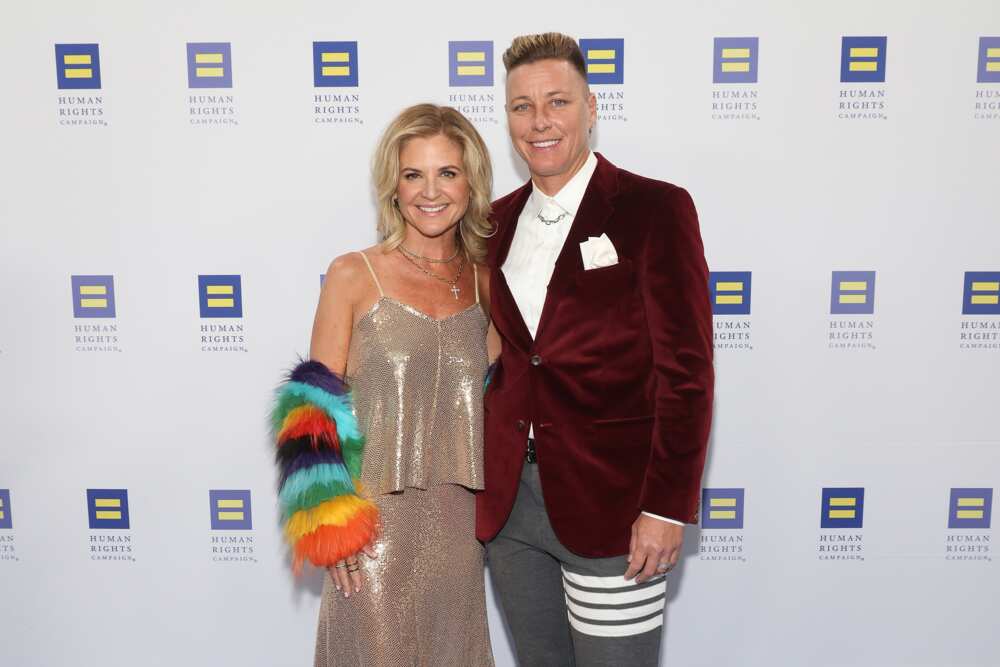 Retired American soccer player Wambach has been married to author Glennon Doyles since 2017. She stated that marrying a woman has never been a political statement for her, as she was never in the closet.
Famous lesbian celebrities in entertainment
Being in the limelight can be stressful for anyone's personal life. In addition to their diverse talents, these ladies have blazed a path for future generations by being their most authentic selves.
1. Rachel Maddow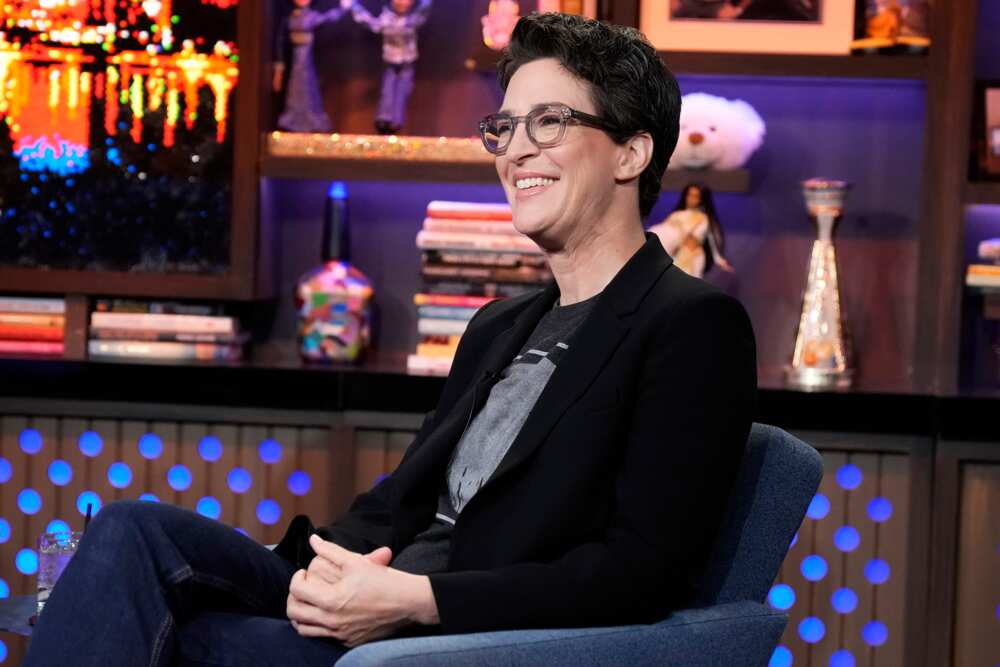 Maddow is a TV host and political commentator with MSNBC. She and her partner, American photographer and artist Susan Mikula, have been together since 1999.
2. Hannah Hart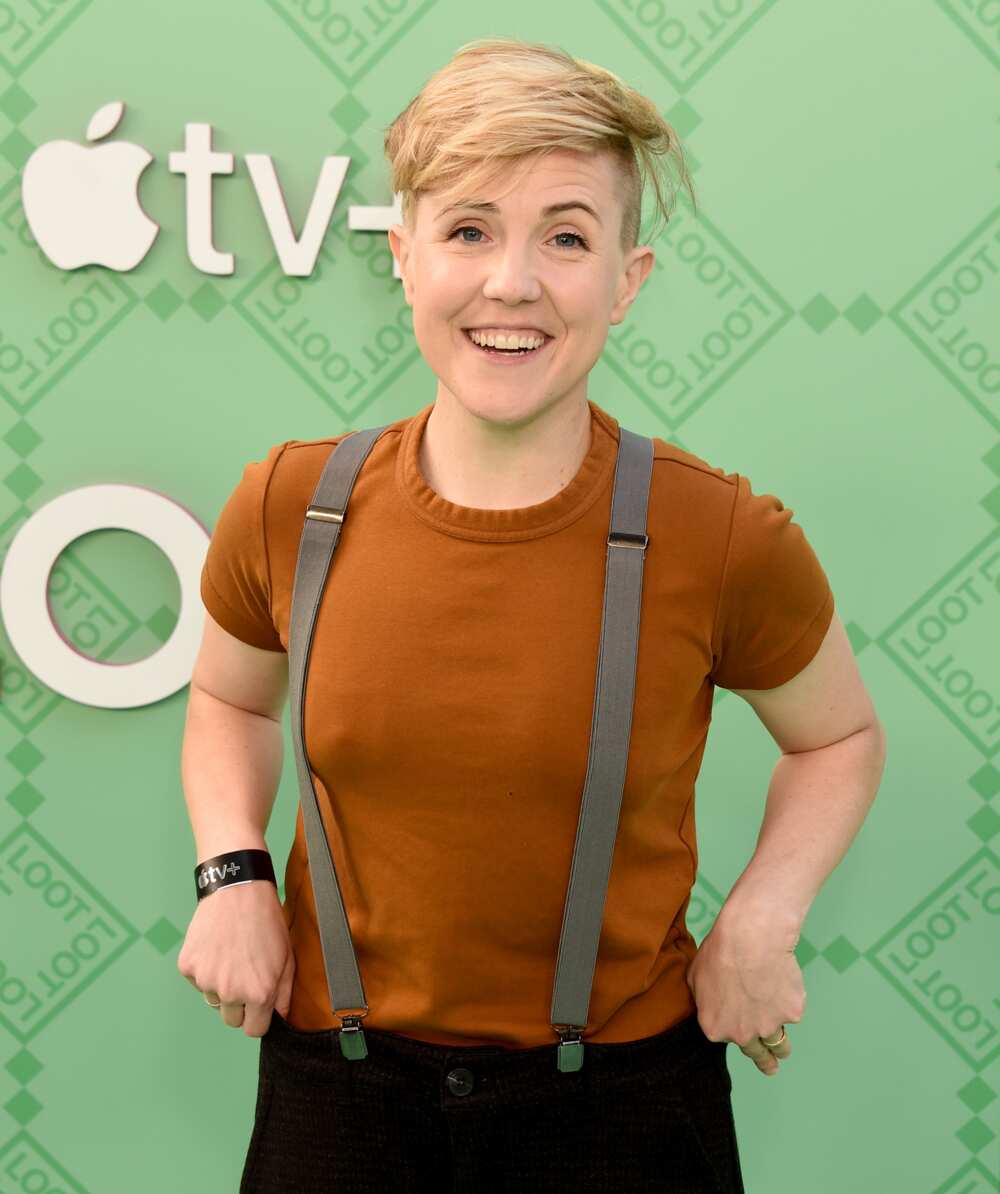 Hart is a comedian, author and internet personality known for My Drunk Kitchen, a cooking show on YouTube. She married her long-time girlfriend, Ella Mielniczenko, in 2021. Unfortunately, Ella announced their split on Twitter in May 2023.
3. Otep Shamaya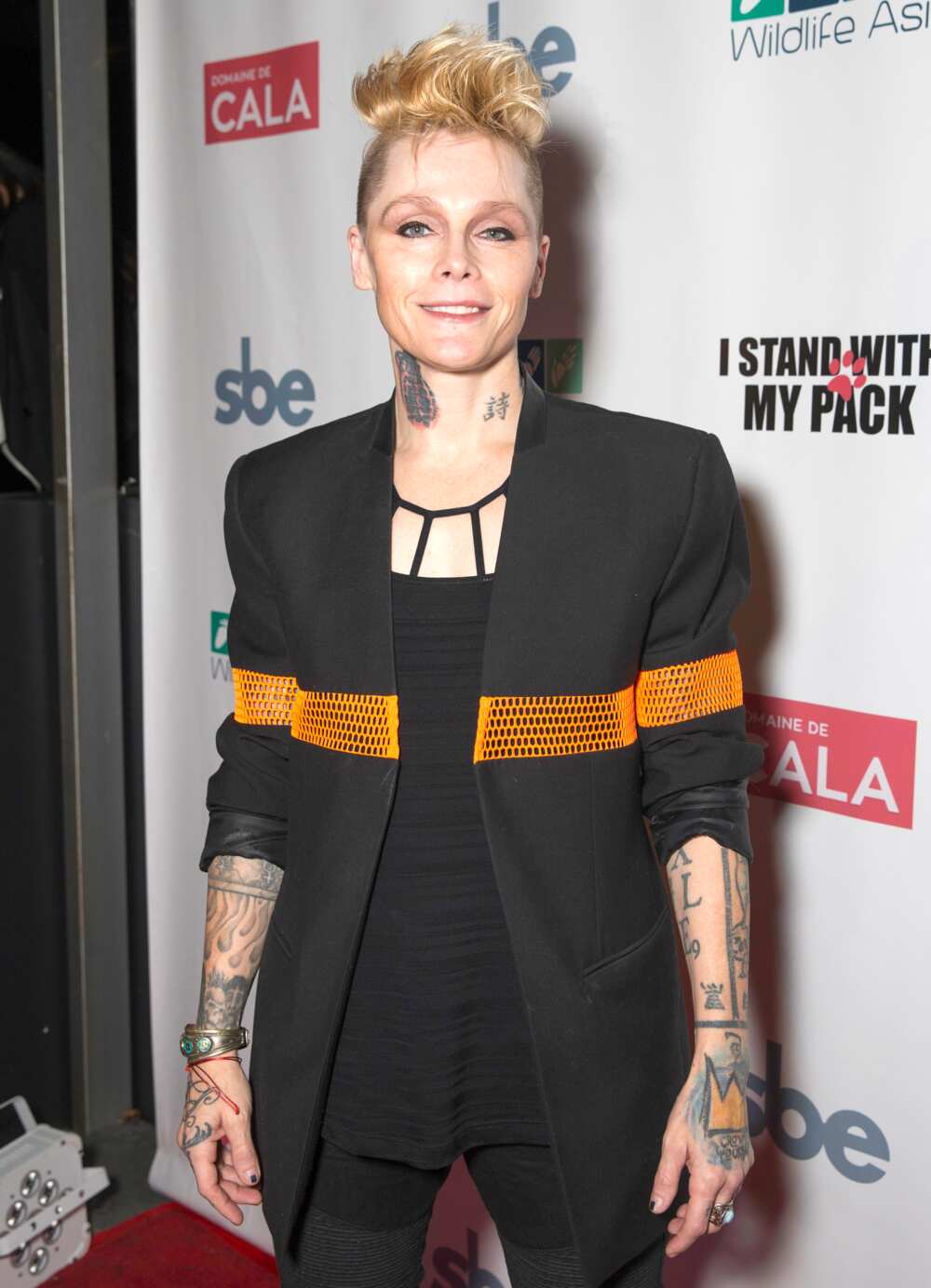 Otep Shamaya is an author, artist, poet and the lead singer of the metal band Otep. She is openly a lesbian and has been out for most of her life. She is in a long-term relationship with film director Djosefin Maurer.
4. Jenny Shimizu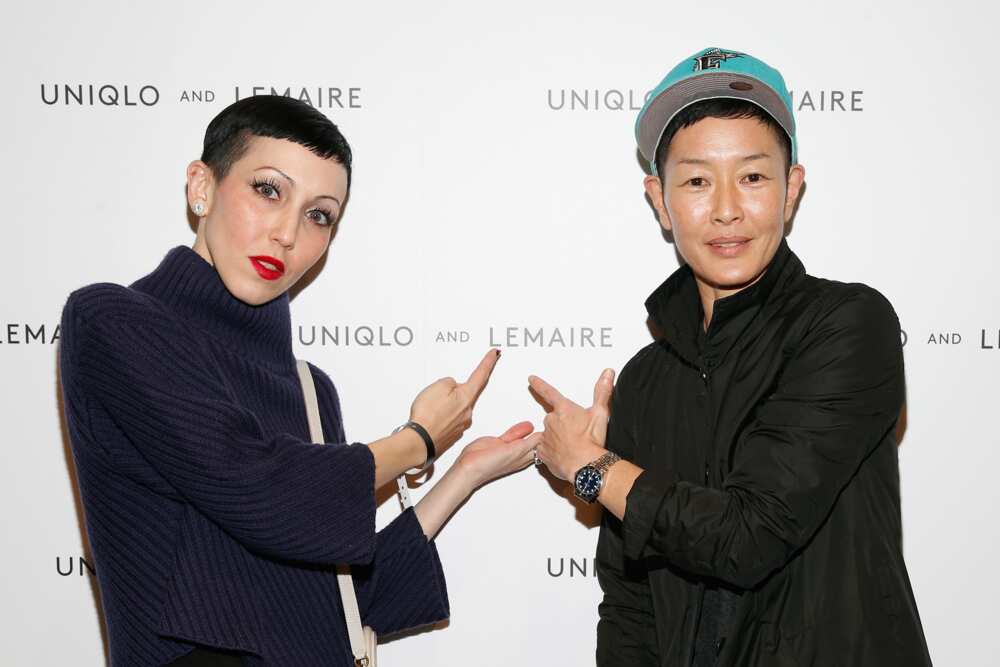 Jenny is an American model and actress. She was the first Asian model to catwalk for Prada. Jenny was in a serious relationship with Angelina Jolie, and the latter said that she would have married Shimizu if she hadn't married Brad Pitt. Shimizu married Michelle Harper in 2014.
5. Clea DuVall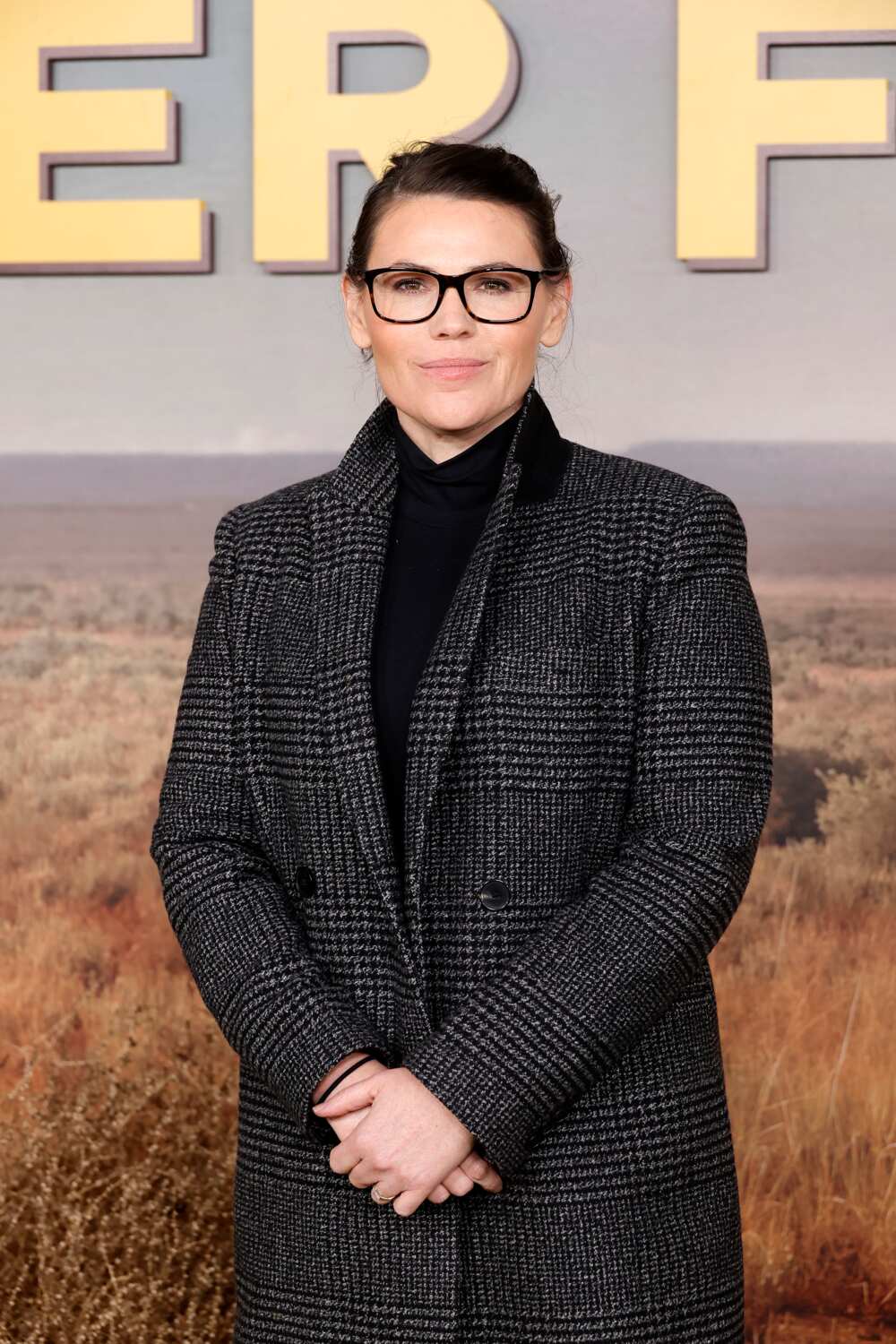 DuVall is an American writer, producer and director. Her 2020 queer film Happiest Season was praised as the holiday film of the year. She is married to Mia Weier, and they maintain a low-profile relationship.
Gay female celebrities in music
Many artists use their platforms to express themselves. This truth holds dear for these gay female singers, who have used their music to inspire multitudes.
1. Sia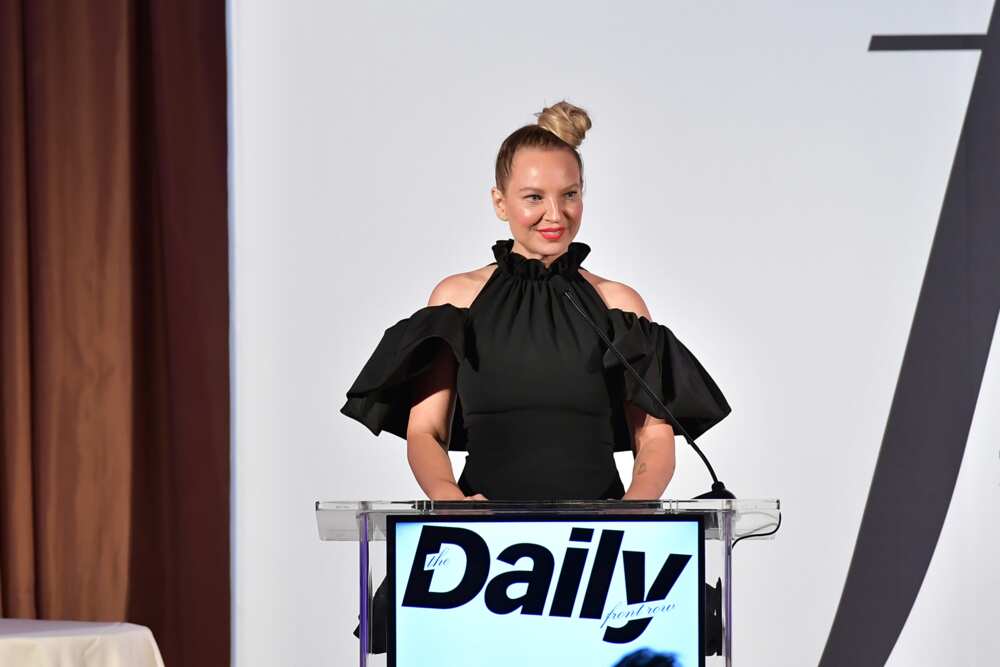 Sia is one of the most famous voices in pop music. The Australian-born singer said she is flexible and dates boys, girls and anything in between. She also identifies as queer. She married her boyfriend, Dan Bernad, in 2023.
2. Janelle Monáe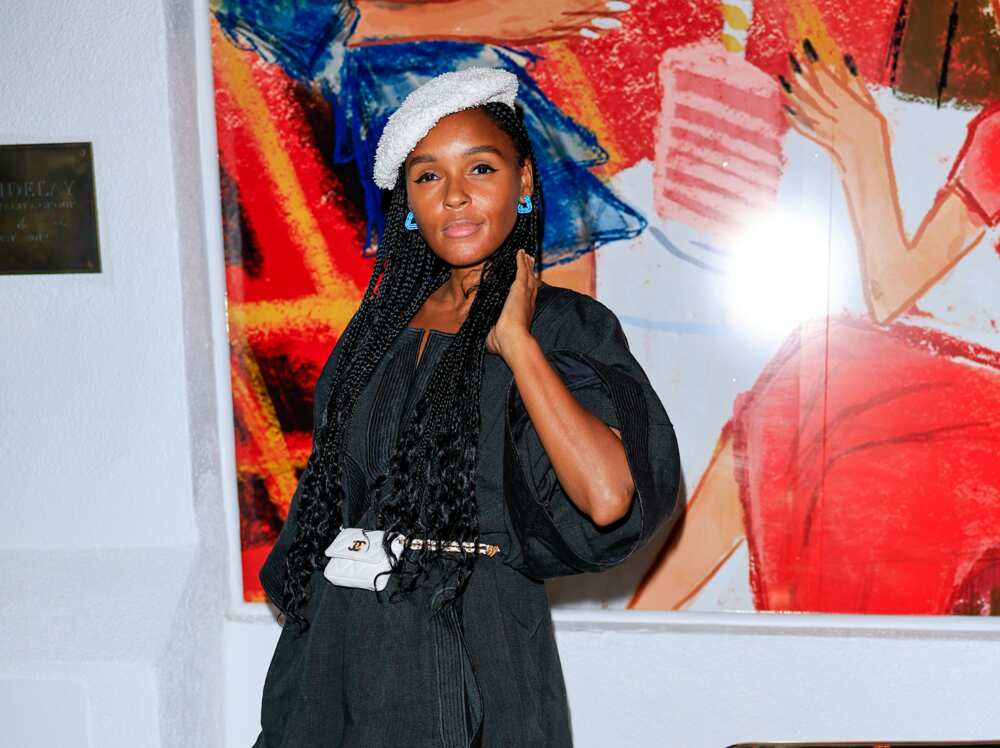 Janelle is an American rapper, singer and actress. She identifies as bi and pansexual and came out as non-binary on the Red Table Talk in 2012. Although she is open about her orientation, the American rapper keeps her dating life private.
3. Hayley Kiyoko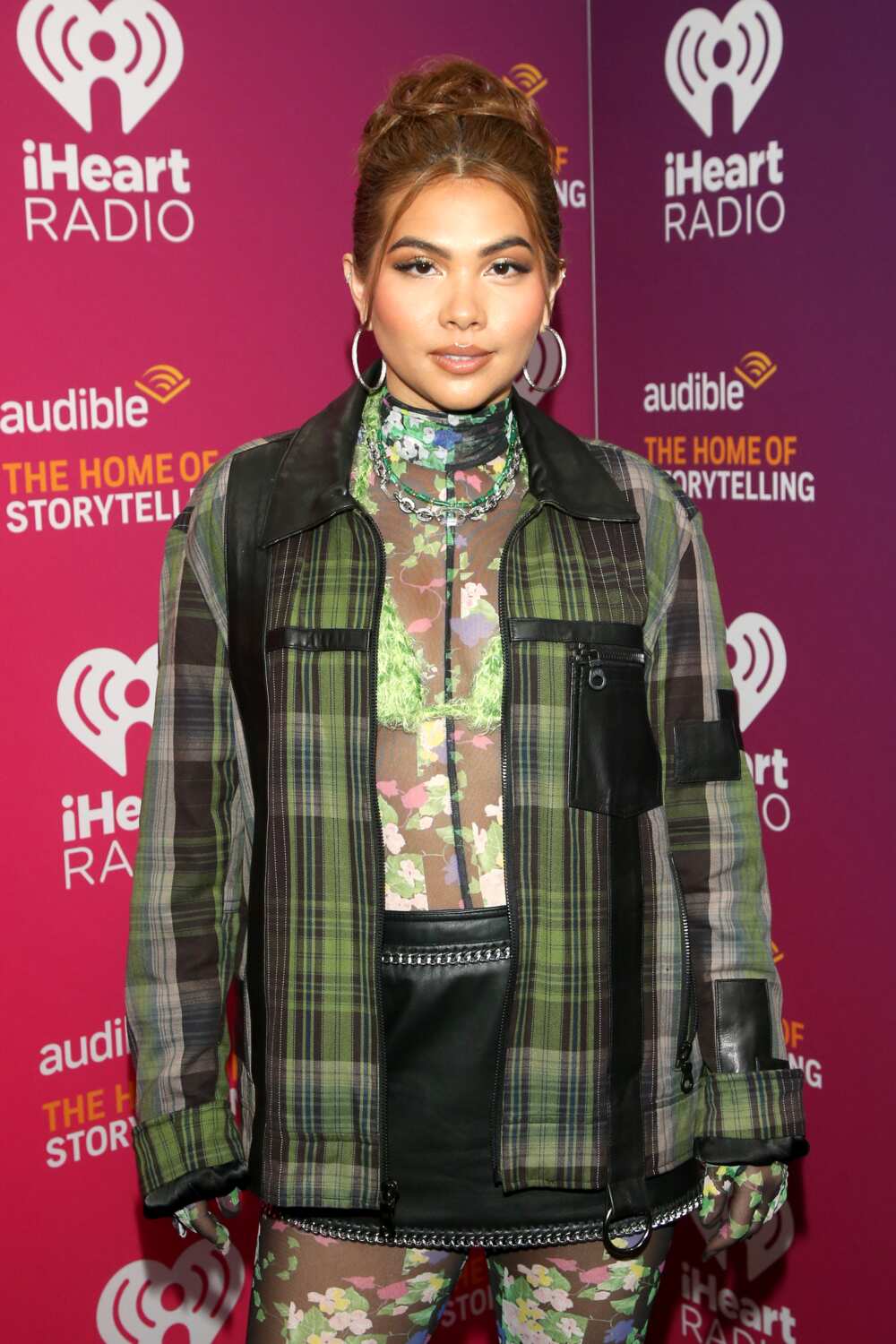 Kiyoko is a dancer, actress and singer known for her hit single Girls Like Girls. She has been in a relationship with Becca Tilley, a former Bachelor contestant, since 2018.
4. Halsey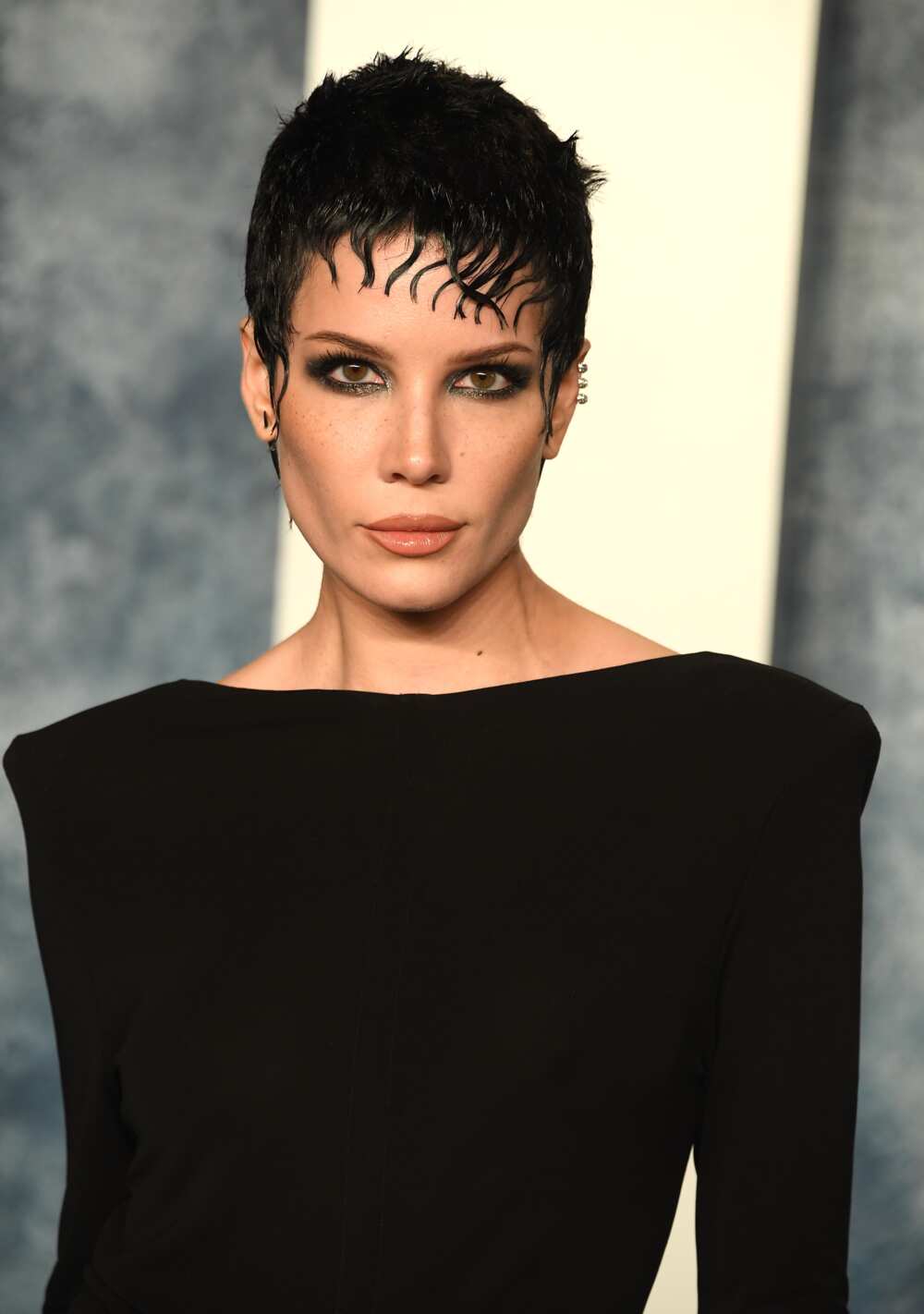 The Without Me singer Halsey is openly bi and identifies with pronouns she/her and they/them. She was in a relationship with Turkish-American screenwriter Alev Aydin, and they have a son born in 2021.
5. Angel Haze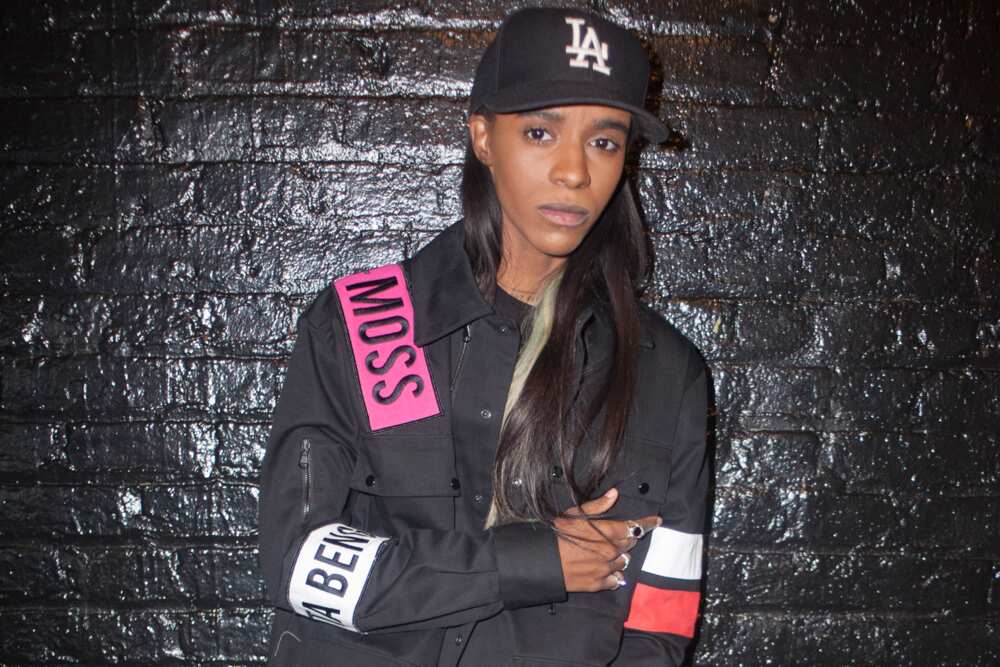 Rapper and singer Angel Haze identifies as pansexual and agender. Haze goes by they/them pronouns. They dated fashion model Ireland Baldwin for a year, beginning in 2014.
The entertainment industry has come a long way in embracing individual differences. The progress is thanks to pioneers who have chosen authenticity over the standards set by society. These famous lesbians are walking proof of how freeing and fulfilling it is to be yourself publicly.
Legit.ng recently published a list of the top Hallmark actresses. Hallmark Channel is one of the leading TV channels in the United States, especially during the holidays. It brings joy to many homes with feel-good family movies and TV shows.
These Hallmark actresses are regular fixtures in the channel's films. Their continued presence on the channel and its family content has built a wholesome image and made them fan favourites in the holiday genre.
Source: Legit.ng