Nigerian native wear designs for men
The new fashion season brought fresh trends. However, traditional clothing remains in demand as before. We invite you to be inspired by best Nigerian native wear designs for men.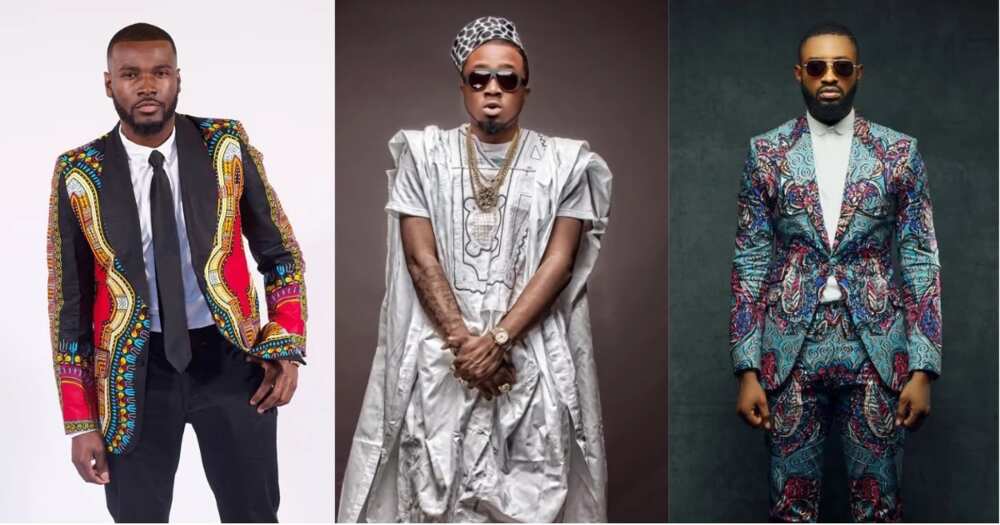 The fashion industry creates new, so to say, styles, which break and change the time-honored traditions of men's clothing. That's why it happens that designers and "experts" are discussing whether baggy or tight pants are fashionable in this season, well, both do not look better than Nigerian men's traditional fashion styles. Let's talk about some of these fashion classics.
Agbada styles
Agbada is an outfit of free cut in which you will look perfect and feel comfortable. It's a great choice if you want to feel confident in any situation.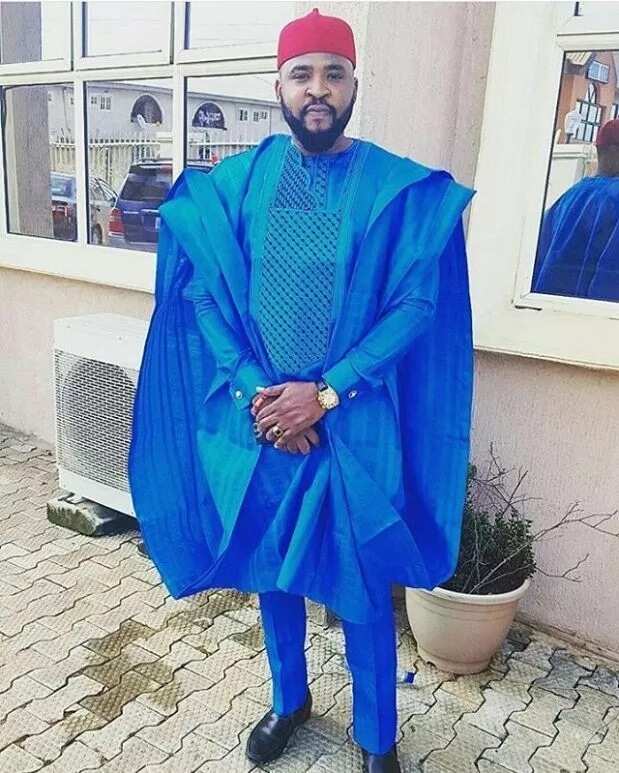 Any part of the male costume should always be convenient. Do not neglect convenience in the name of beauty: clothes look as they sit. A man looks the best when he does not have to worry about his Agbada - so it should sit "imperceptibly".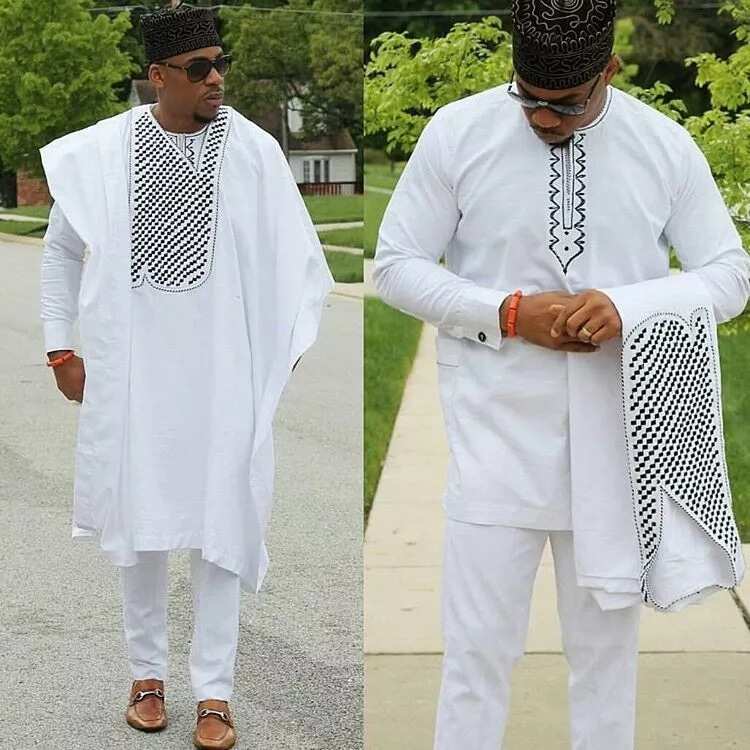 It is necessary to remember that the clothing of a man is the first thing that tells the world around him about who he is. Well-chosen native styles always make excellent impressions.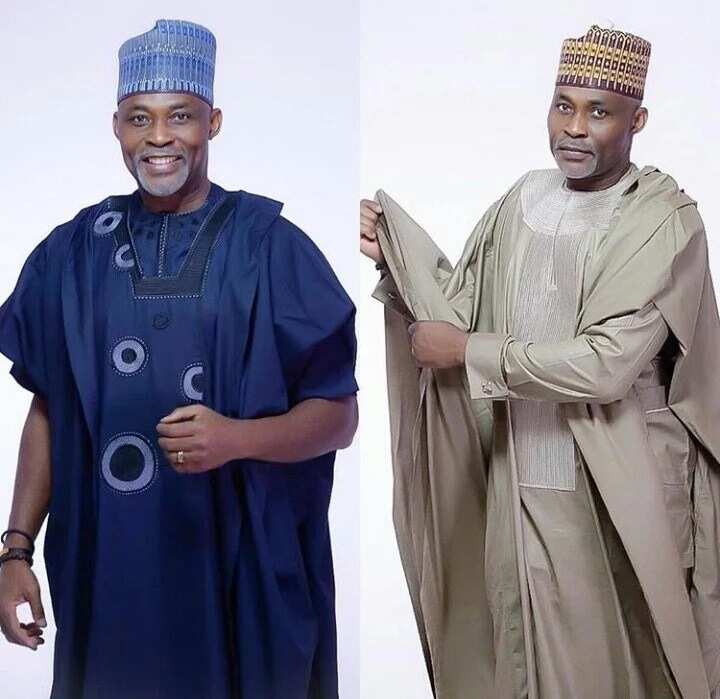 READ ALSO: Native wears for traditional marriage in Nigeria - Best designs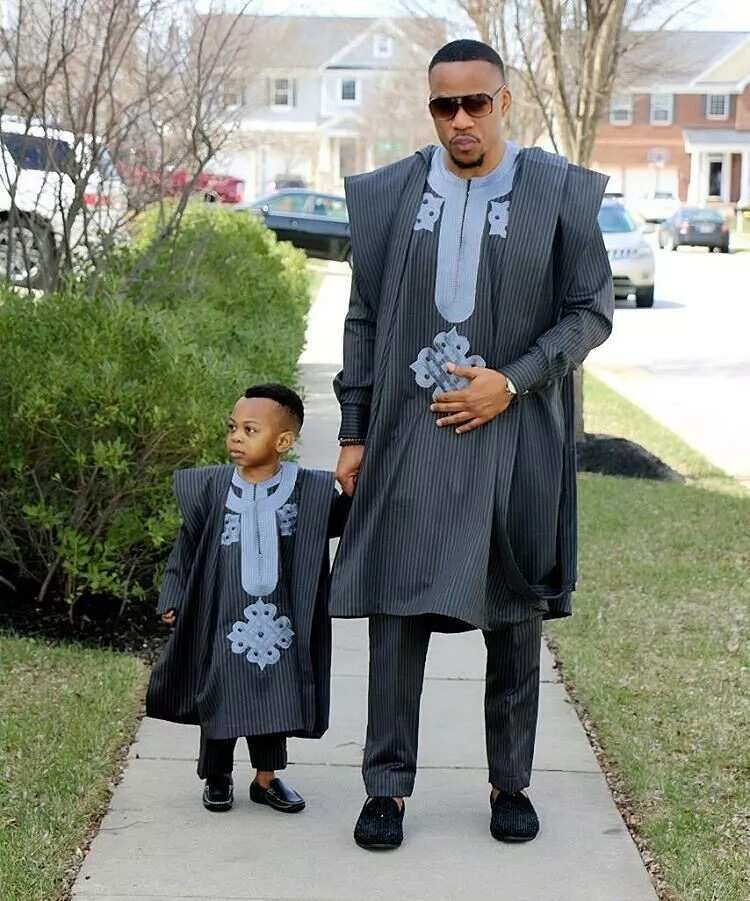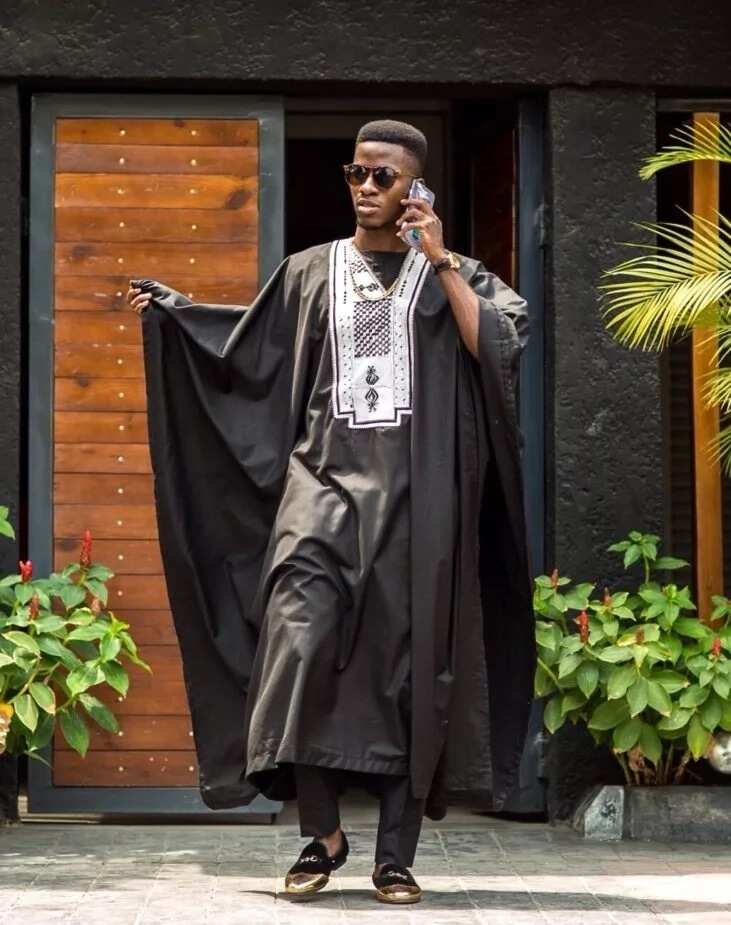 Atiku styles
Fabrics of ready-made male suits are rarely dense and high-quality. The cheaper the costume, the cheaper and thinner the fabric is. Synthetic materials make the clothes shiny but by the end of the day, such attire will look crumpled.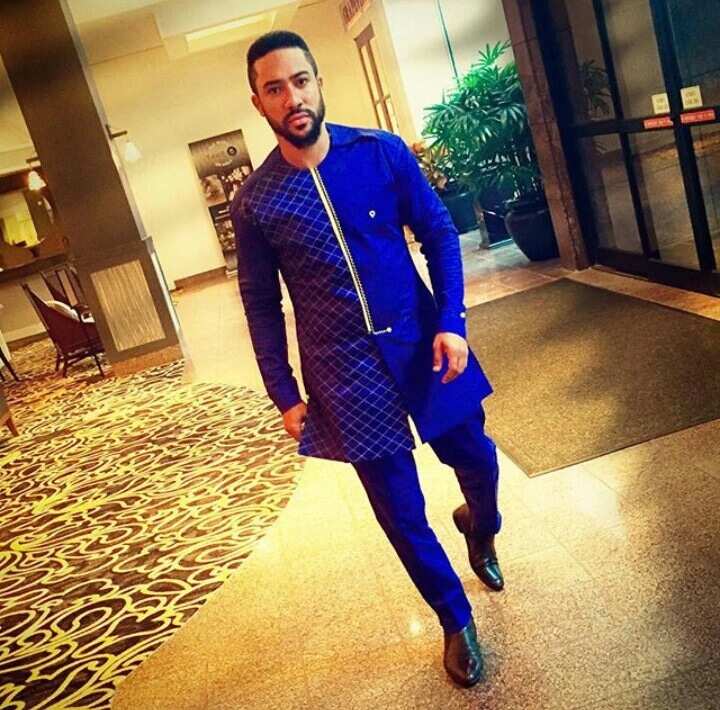 If you want to sew traditional outfits we recommend Atiku fabric. When decorated with elegant patterns and embroidery, it creates an exquisite gentleman look, even in everyday life.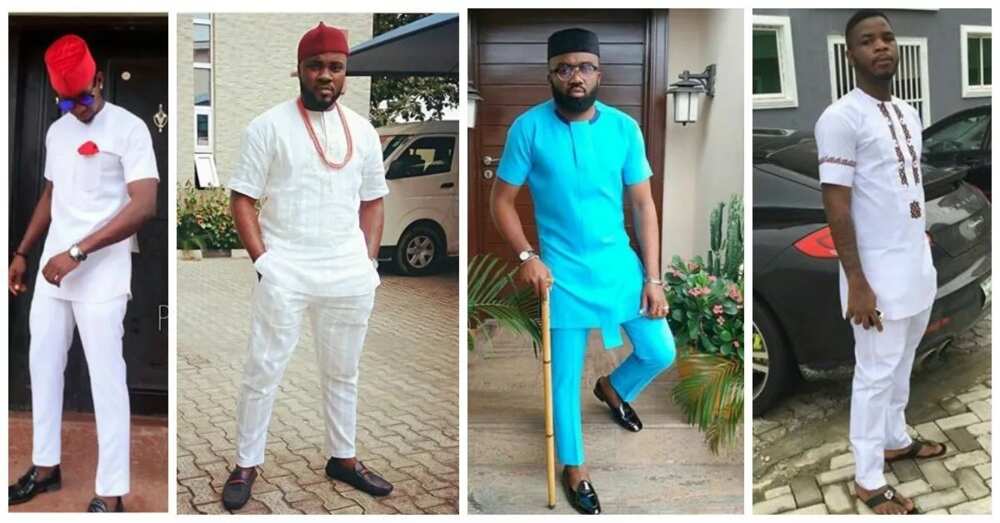 There is a great variety of Atiku native styles for male. Before ordering an attire from a tailor, think about the style and colour you want and the occassion you will be wearing this attire to.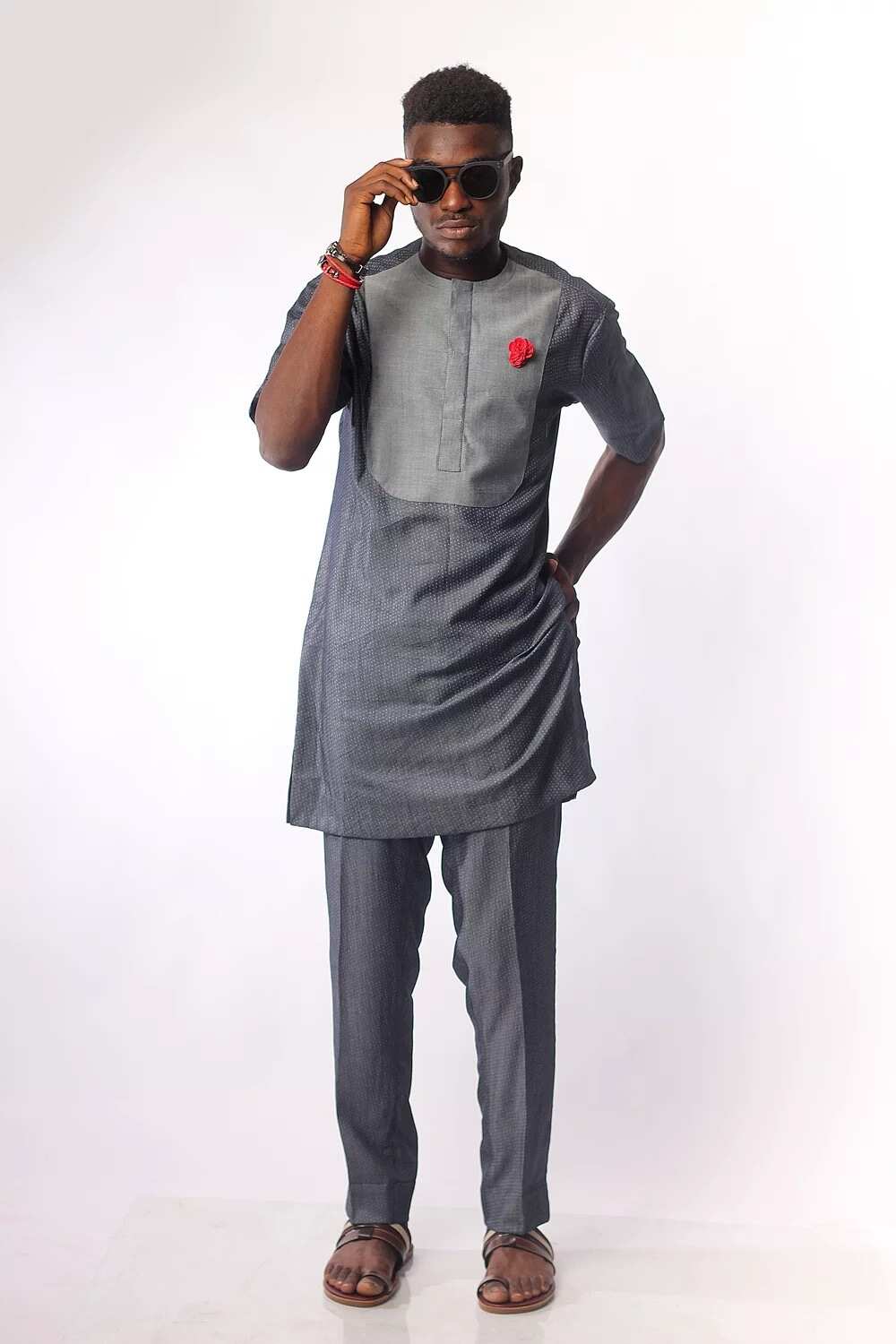 Ankara styles
The male half of the population throughout the world is taught from the early childhood that men's clothing should be neutral, not too bright and frank. Nigerian men in many respects differ from other countries. They use Ankara fabric to emphasize their originality and non-standard perception of fashion. Bright colors perfectly complement the clothes.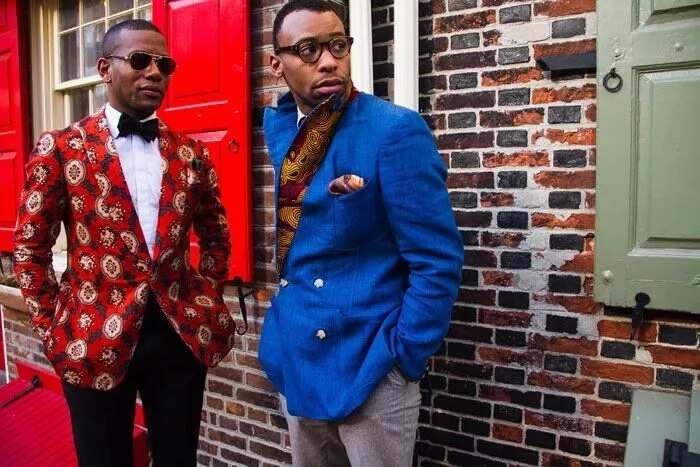 Attires of saturated colours are popular among people of any age and in various regions. In particular, this applies to celebrities who often wear clothes of different colours and textures.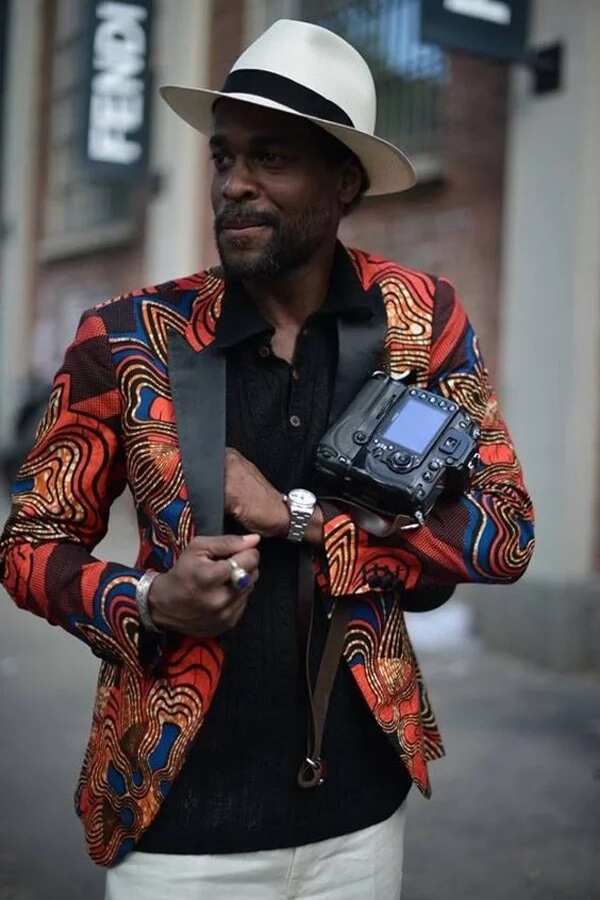 A male suit consisting of trousers and a jacket has long gone beyond the usual and rather boring frameworks. A wide range of colour solutions and decorative elements is available for Nigerian guys. This also applies to the fashion for accessories: men choose colorful socks, bright ties, hats, and scarves.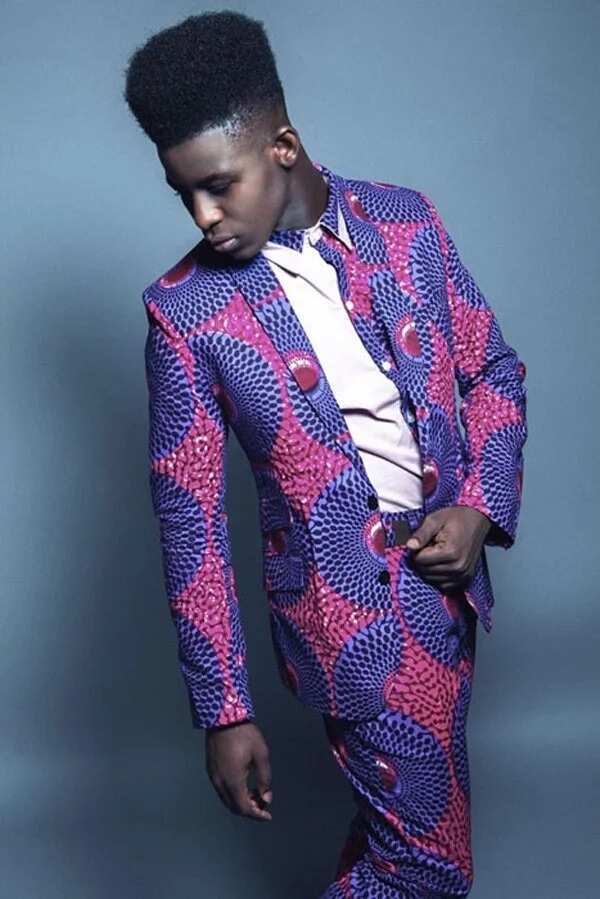 We can respect designers, stylists, and just fashion lovers for the fact that from season to season they introduce into our life new interesting and bold tendencies.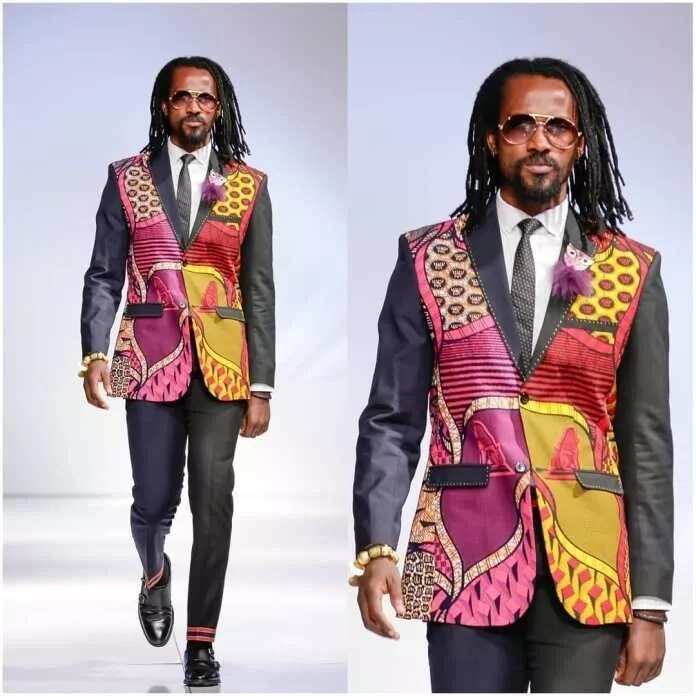 The designs of Nigerian native styles for men with frankly bright colours and cool prints remain on the catwalks as well as at the streets of Nigeria.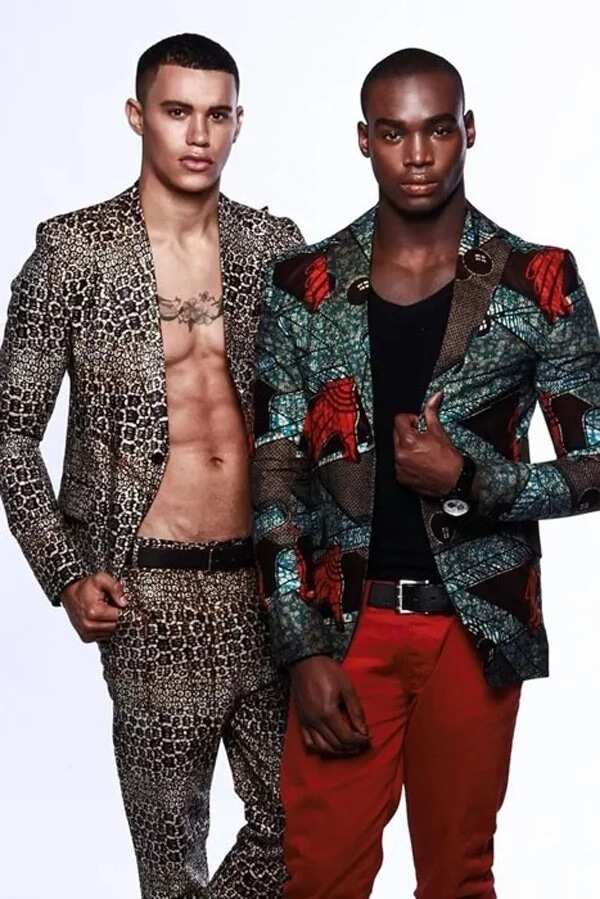 If you want to look bright but at the same time manly it is worth combining elements of vivid colours with clothes of darker neutral shades. For example, a dark-coloured jacket can be combined with a bright shirt. Also, you may put on jeans.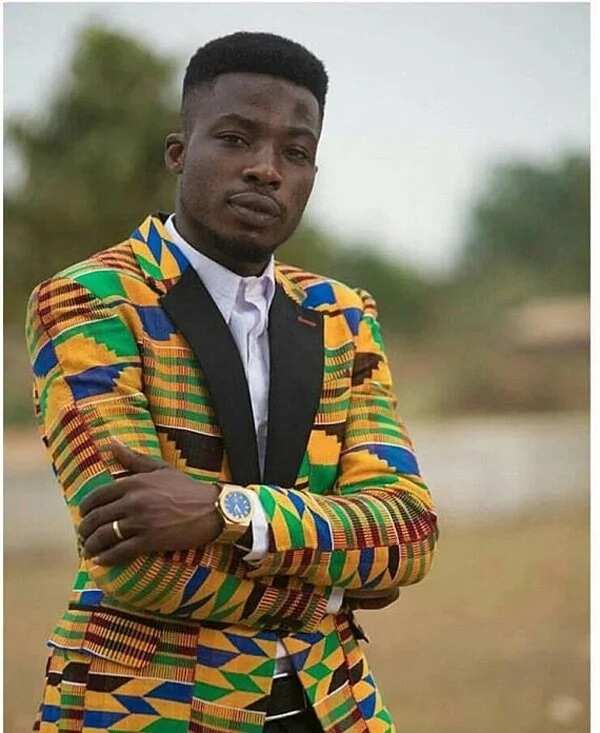 Particularly interesting are non-classical combinations of various color solutions. For example, a fashionable style slim fit which features a fitted silhouette. Clothing of this plan is recommended for men with a sporty physique.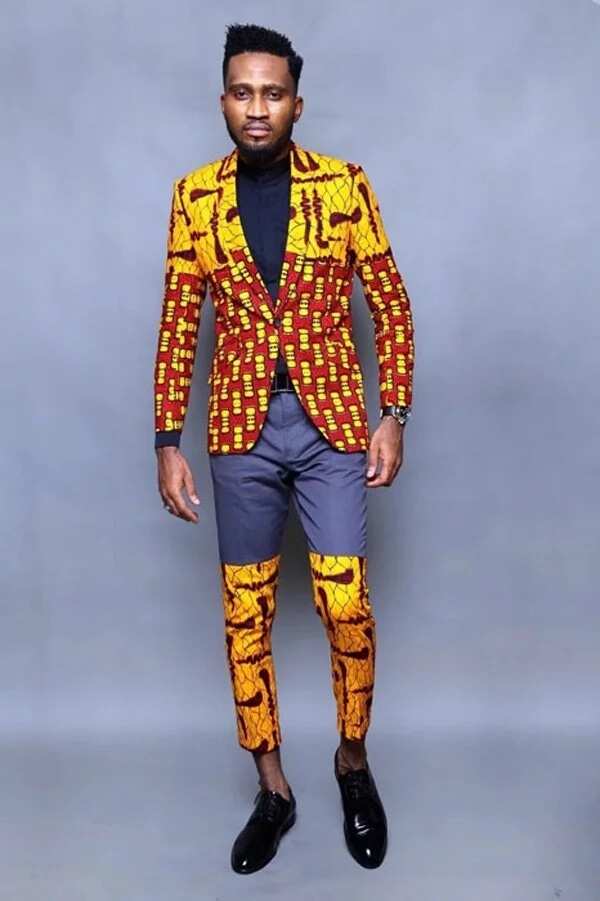 Senator styles
Even if you are an adherent of a relaxed style and your work days pass out of the office, a classic Senator costume is essential for you. In the life of every man, there is a reason to wear it. Therefore, if your wardrobe still lacks such an important element, it's time to think about buying it.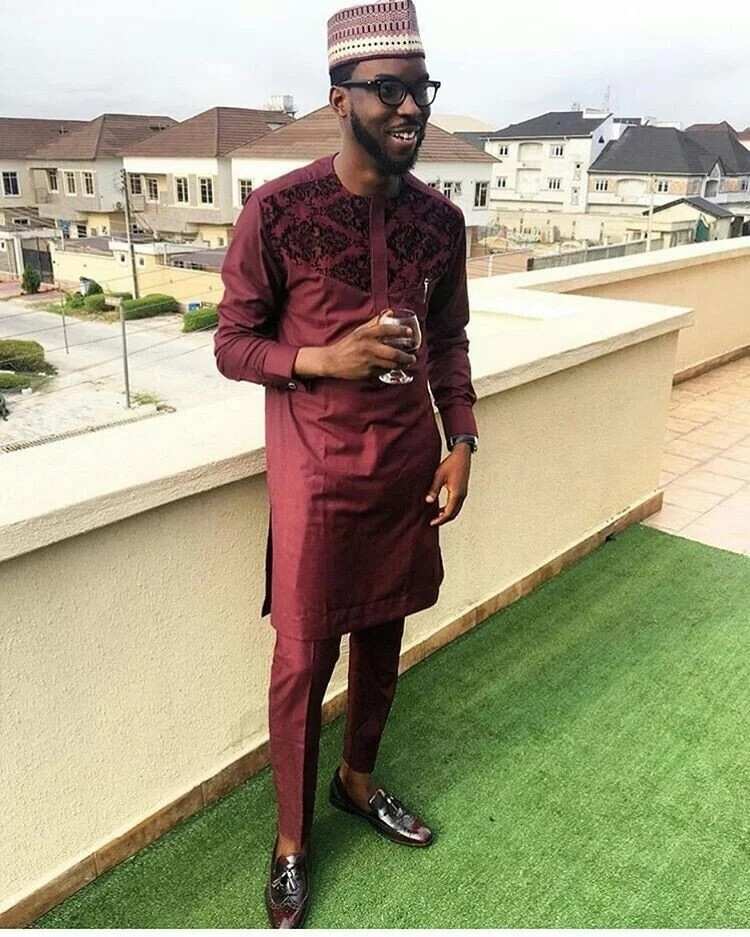 Senator suit is not only functional attire but a tribute to classical vogue. Some fashion fans postpone its acquisition because of stereotypes. It is believed that Senator style is boring and too formal. It's time to give up prejudice. For several seasons in a row, designers insist that the properly selected Senator suit is the №1 thing in the wardrobe.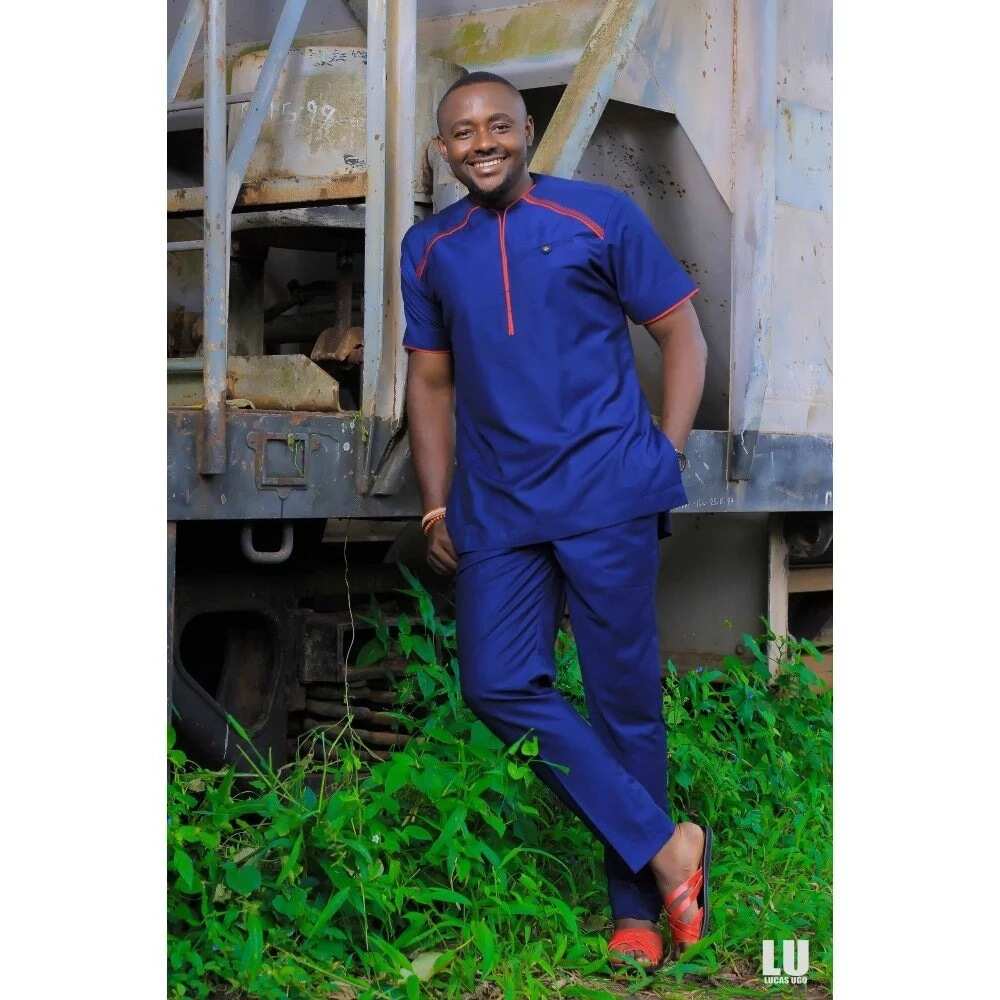 Such attire makes a guy more attractive in the eyes o because he looks manly and at the same time stylish.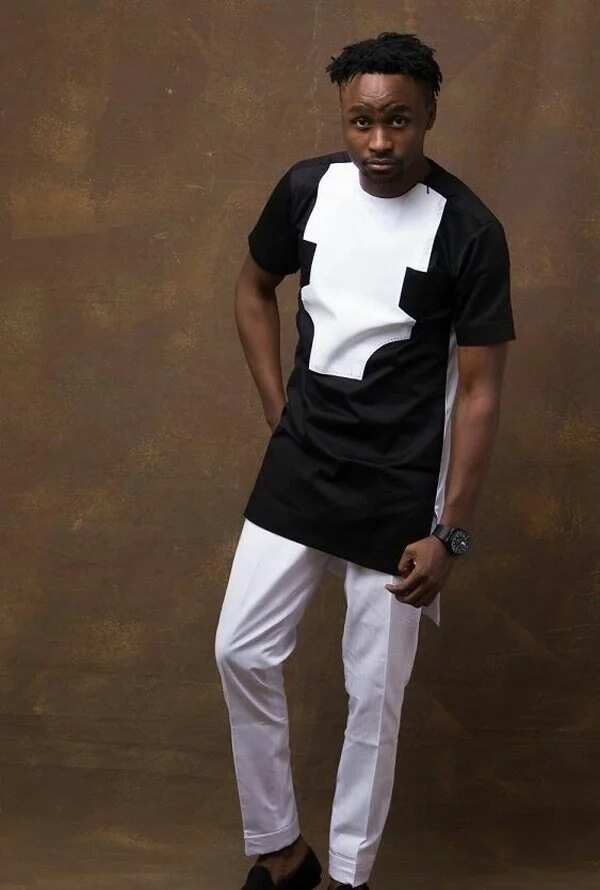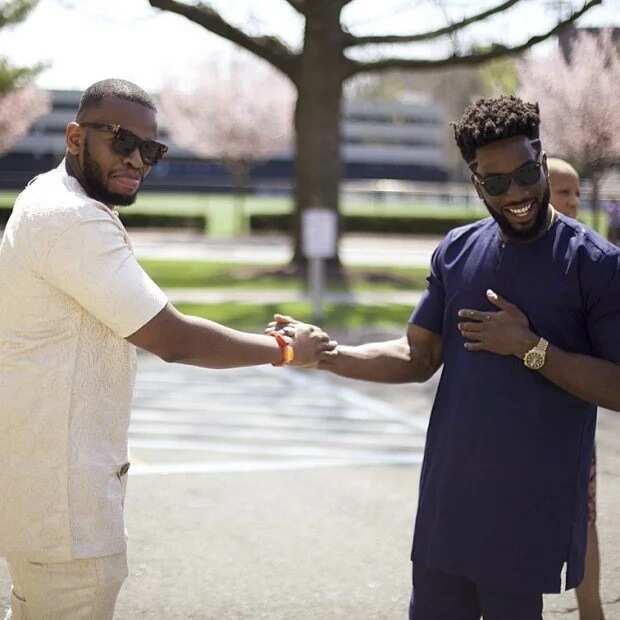 As for the color of the costume, it's worth to give preference to classical shades. Do not try to stand out from the crowd with the help of a Senator suit of some unimaginable colors. The above-described costumes made of Ankara fabric are much more suitable for this.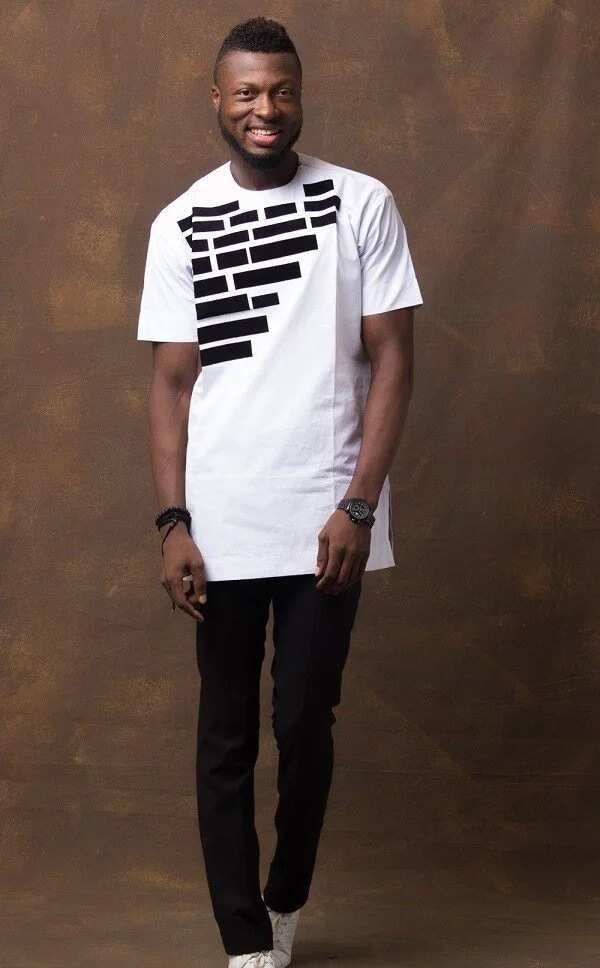 The best options for Senator suits are blue, black, burgundy, brown, beige, white, blue, and gray.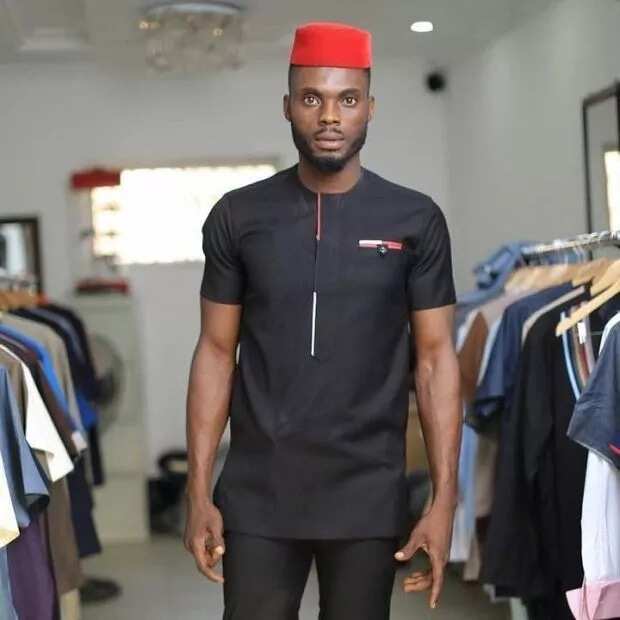 We hope that it was interesting for you to find out about latest native styles for guys. Choose the desins that you liked best to look fashionable and attractive in any situation.
READ ALSO: Hausa clothing styles for male
Source: Legit.ng