Top Bellanaija African dresses
African style dresses are some of the most outstanding and impressive. Nigerian women and girls love to wear these types dresses in order to show appreciation to their tradition. The African dress is a perfect choice for a wedding party, prom or just a casual work look. Let's check out the top Bellanaija African dresses!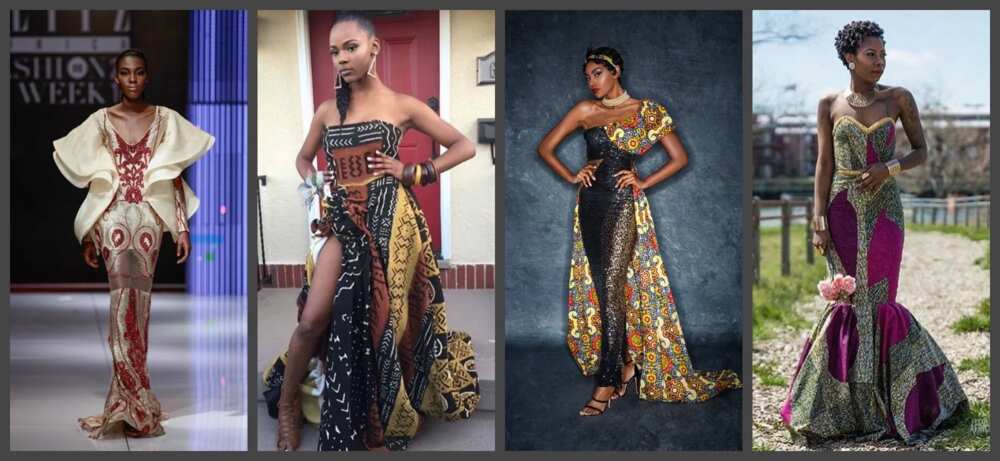 Bella Naija
Bella Naija blog was created in 2006. It is one of the fashionable websites in the country and is visited by thousands of subscribers every day. When it comes to fashion in Nigeria, this site very useful and loved by all fashionistas. If you want to know more, follow Bella Naija's latest news on Instagram, Twitter, Facebook. But for now let's look at some of their most stylish African dresses, which you can wear for both special and casual occasions.

Prom and evening African dresses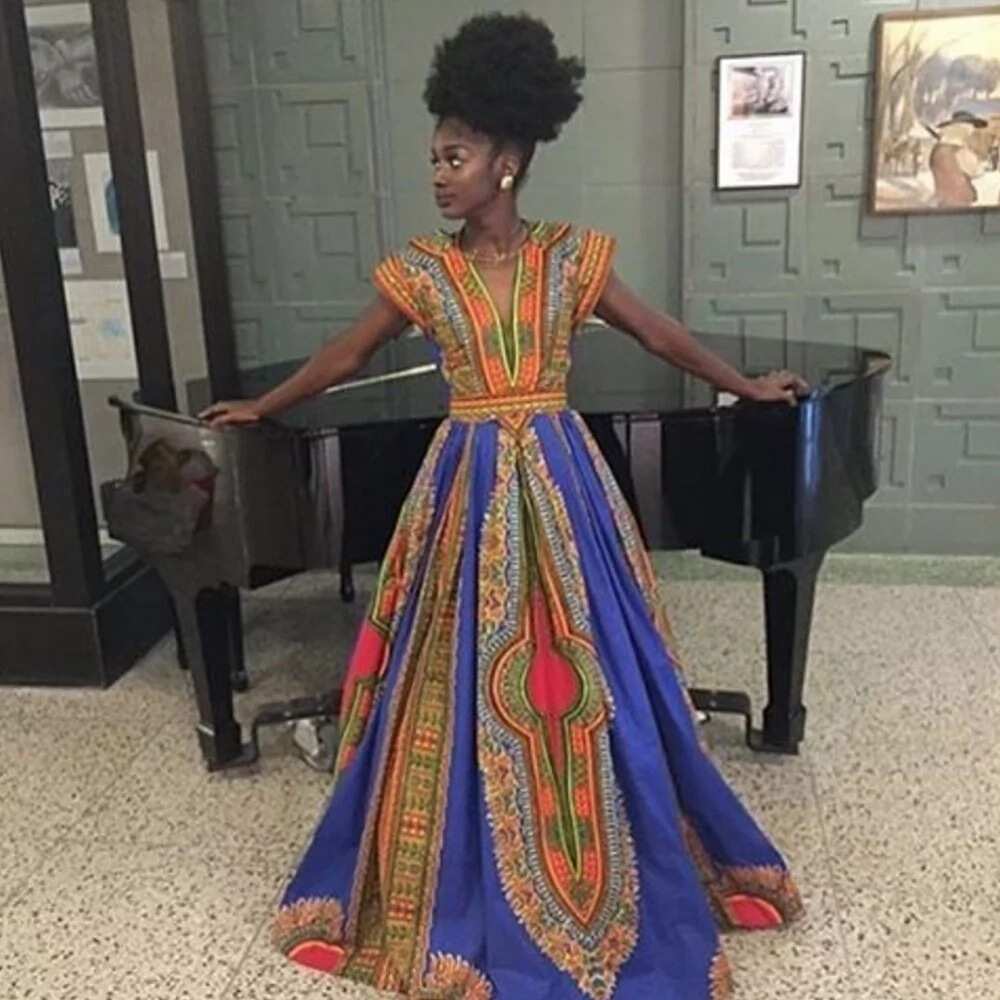 These days, African dresses are not just seen as native attires. The African print and design dresses have become a basic in the wardrobe of every Nigerian woman. The two most popular African dresses are: evening and prom dresses. We can't get enough of African prom dresses, which are so bright and stylish. The African evening dresses are also very unique and captures attention. The Ankara and dashiki dresses will certainly continue to be trendy. Let's take a look at some amazing evening dresses!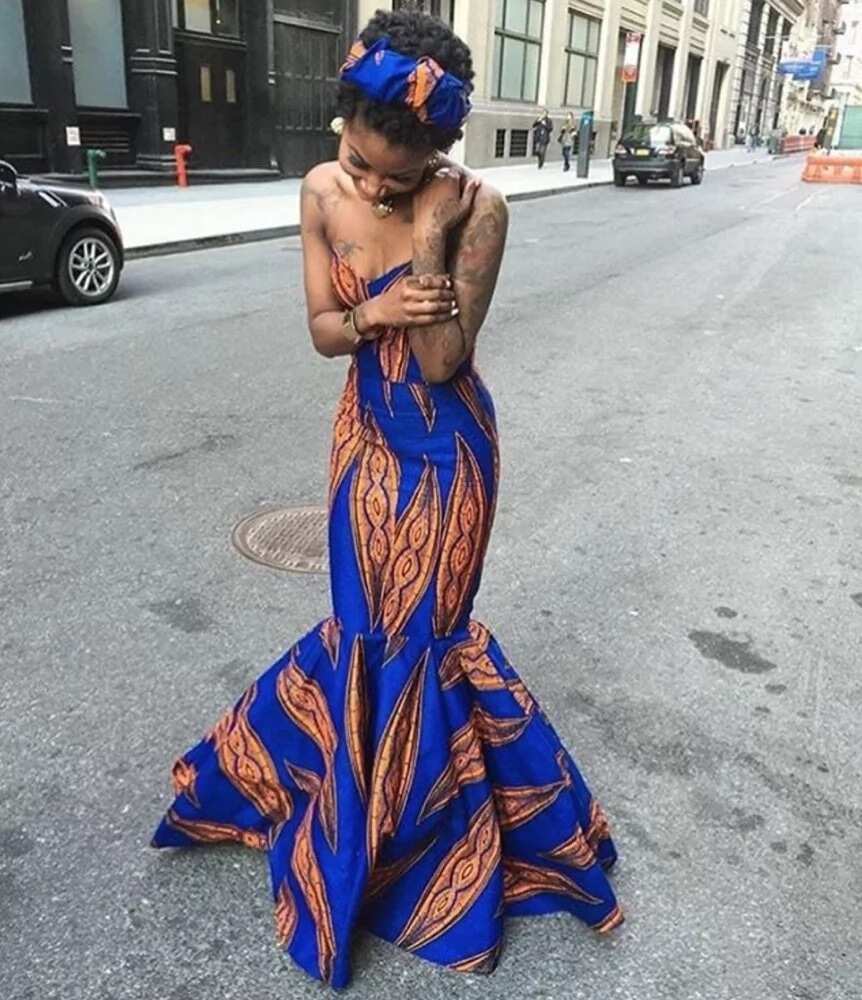 READ ALSO: Bella naija ankara styles 2017
It's great to see young Africans express themselves in these colourful African prints and feel the pride of their heritage.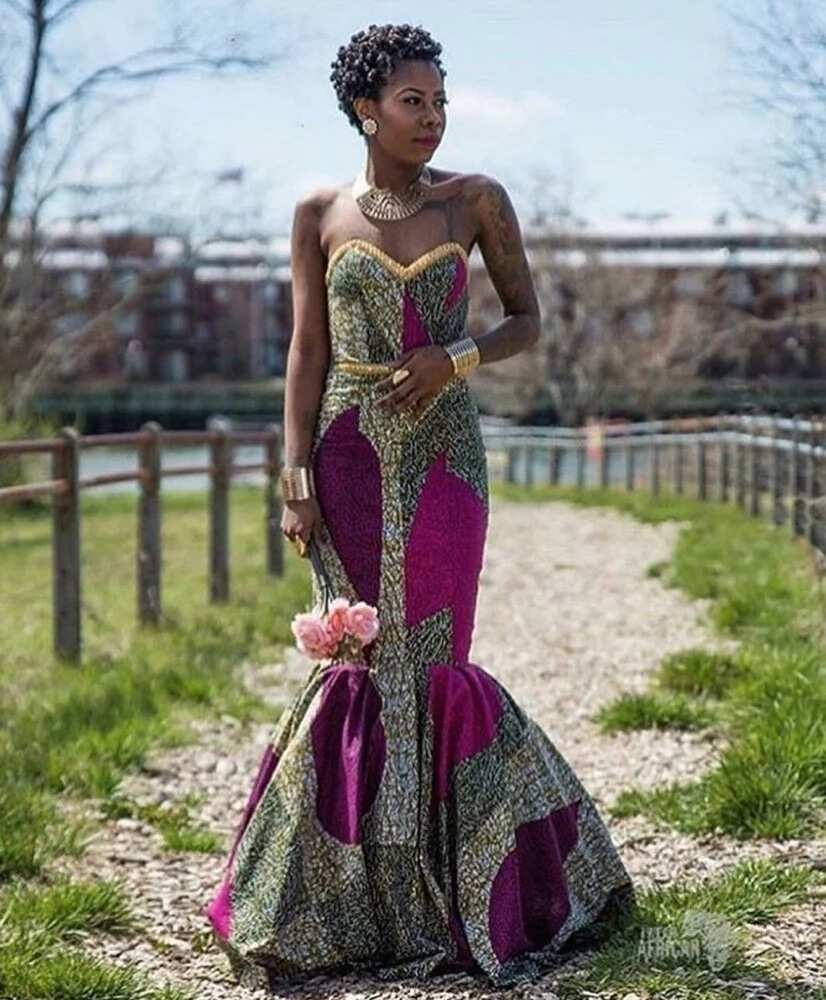 Recently, we have noticed many Nigerian couples that seem to love to wear matching outfits. The guys wear jackets and girls show off their beauty in cute dresses in the same print. Let's see the top picks of amazing African evening and prom dresses!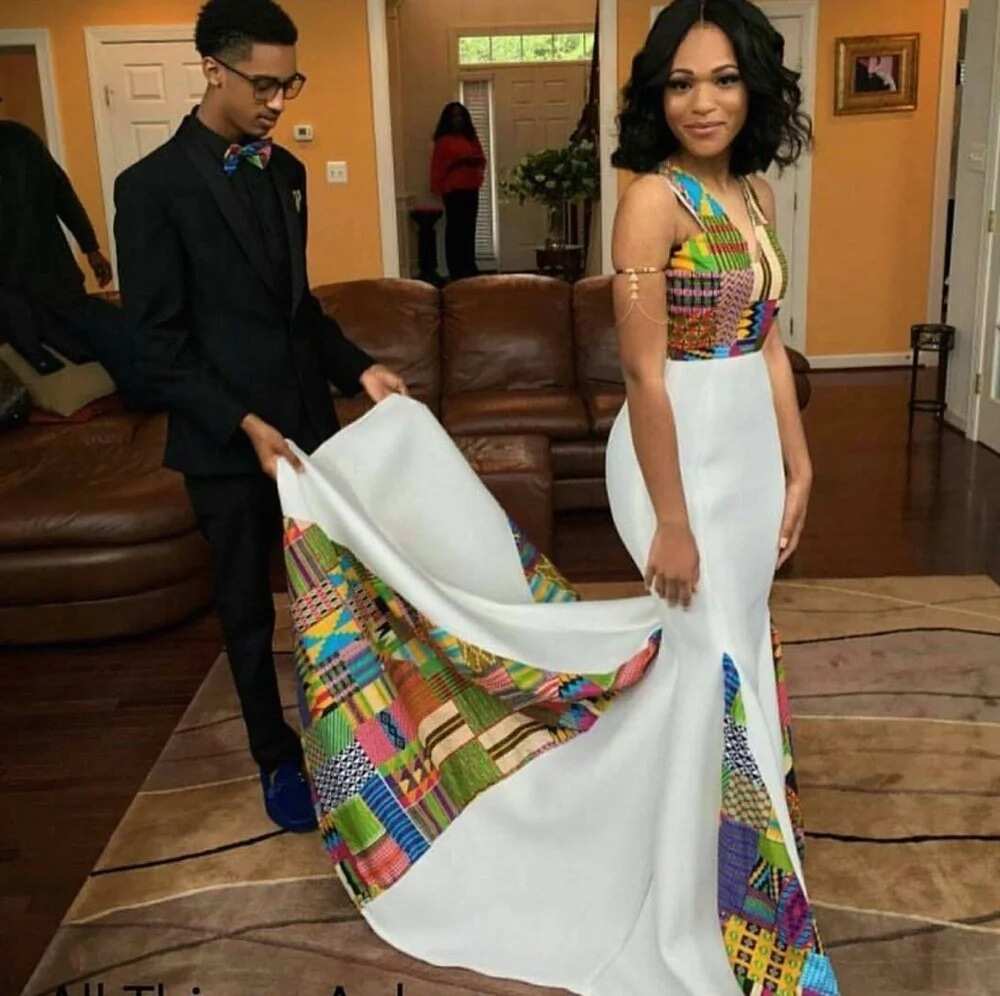 Some of them also add some matching pieces of the ankara fabric, for example, a bow, a tie, a pocket square or tuxedo belt.
The modern African dresses
SGTC Clothing is a very Afrocentric lifestyle brand which concentrates on making affordable and stylish outfits. Bellanaija gives you a chance to enjoy some of these African inspired dresses in every shape and style. The African dress is for any woman who wants to be stylish and to stay connected with the Nigerian culture. As you see at the pictures below, African prints can be perfectly combined with modern cuts and the creative ideas of designers.
The uniqueness of each African dress from the "SGTCCLOTHING" brand will make any woman stand out and express her style.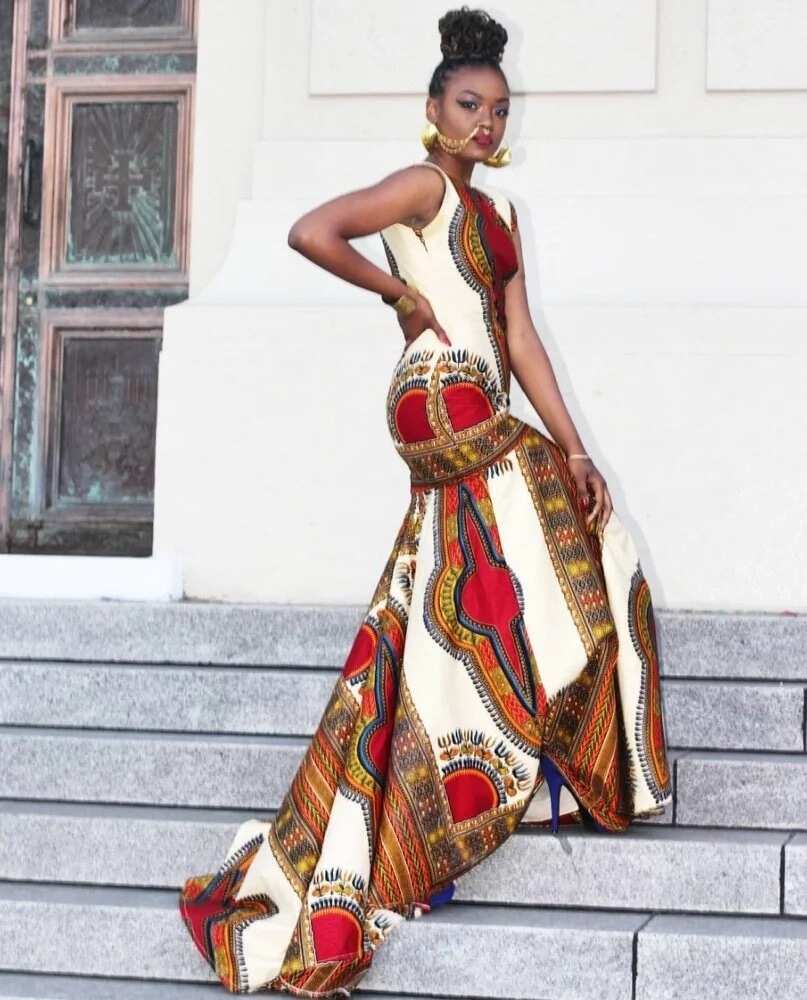 Nigerian women love African elements that are mixed with some modern trends. This makes the dress to look fresher and more stylish. African designs provide the best and brightest patterns that make any look more amazing. This season, we have noticed dramatic sleeves and bright fabrics come together to create a classy look.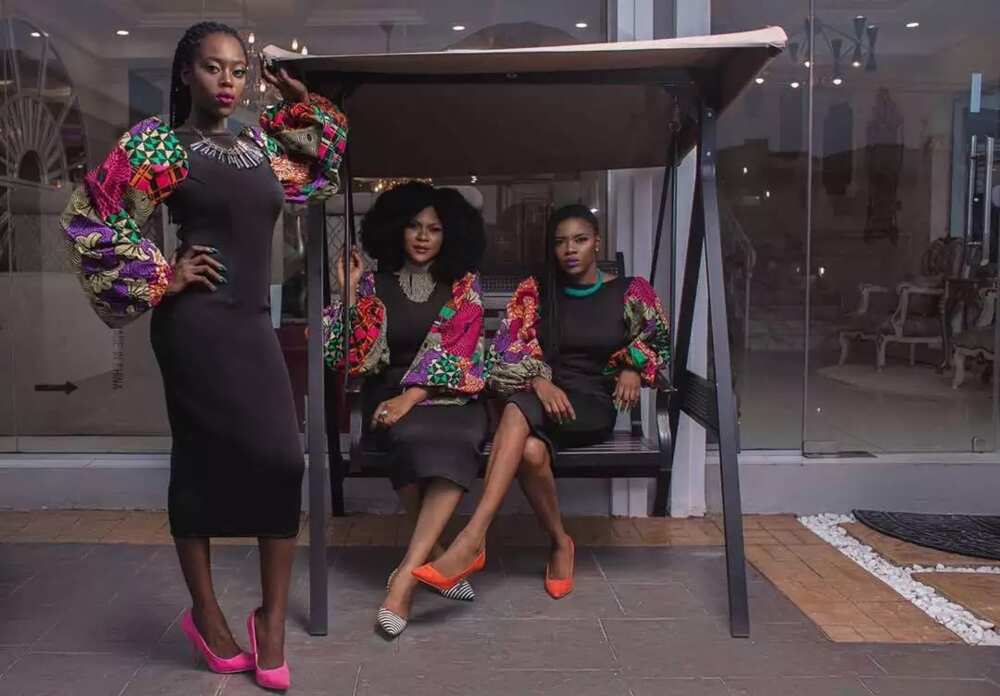 African designers are so talented and they create amazing dresses combining native elements and prints with the latest fashion trends around the world. Just have a look at the amazing African dresses from the latest collections of such designers as Deola Sagoe, Lanre Da Silva Ajayi, Keem Harun and others.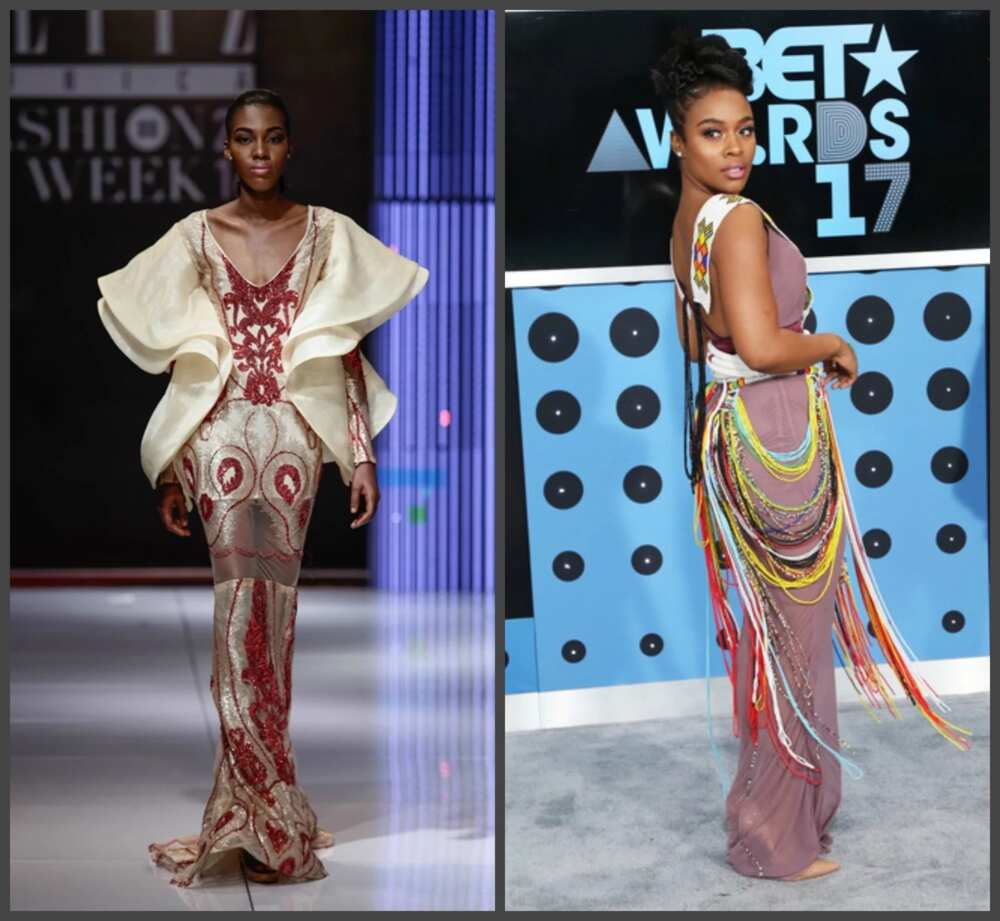 African wedding dresses
A wedding dress does not always have to be the traditionally white perfect gown but can also be blended with traditional African vintage elements. Some creative design agencies, such as Kosibah, Makeover Designs, FO Photography, Cedar Events revealed their latest options of stylish wedding African dresses. Take a look at how the ethnic elements and accessories blend perfectly with modern wedding style.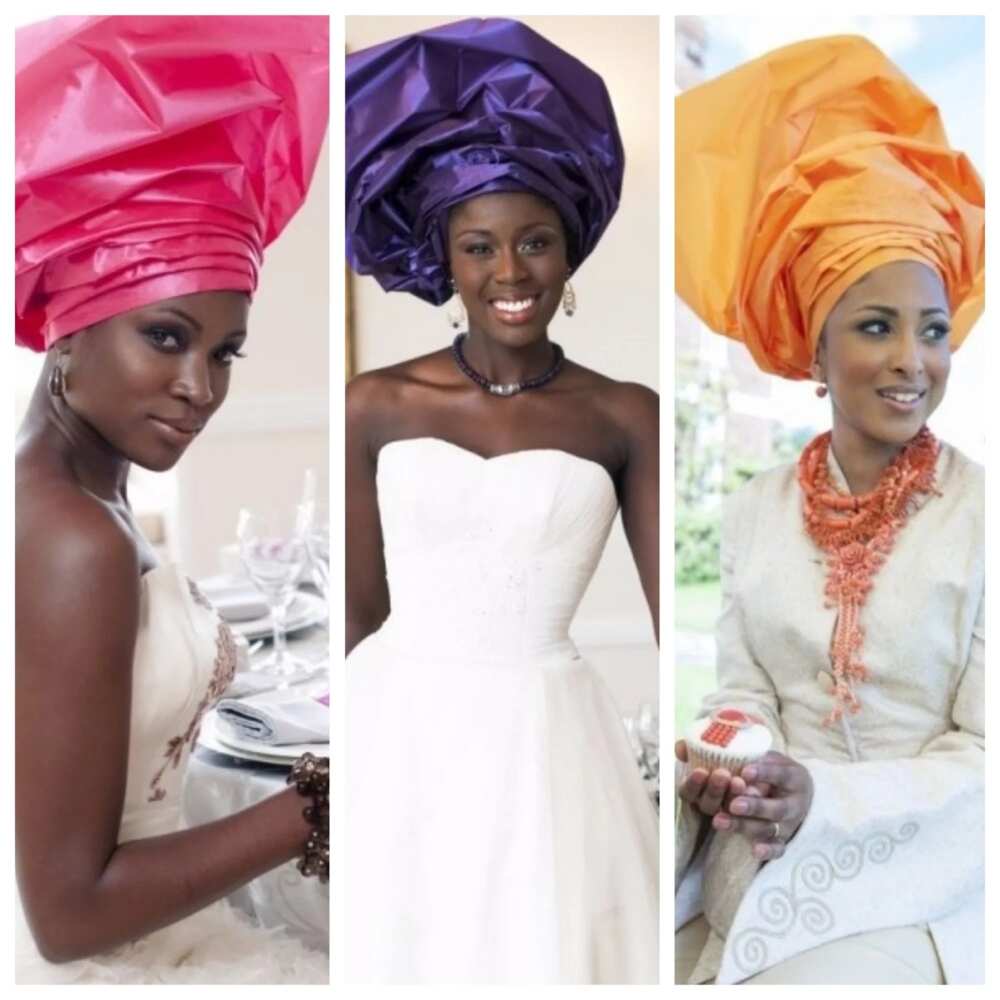 The lovely photo shoot helps to showcase the beauty of African brides and expressed the concept the unusual designs.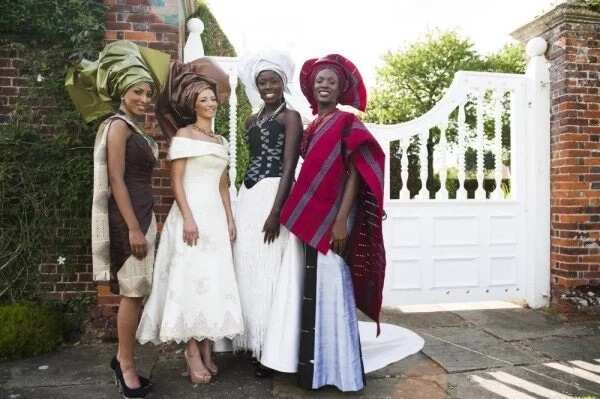 Modern African dresses are true masterpieces. It is not only the famous stars that wear them, but every woman in Nigeria who wants to look good and stand out! Enjoy the latest designs of African beautiful dresses and look perfect for any occasion. Wear splendid African dresses and shine like a bright star!
READ ALSO: Bella Naija bridal train dresses - Best designs
Source: Legit.ng