Best aesthetic quotes from Tumblr
Nowadays, most individuals prefer to use famous sayings or quotations in their social media accounts. Therefore, you will notice that in most cases, people use quotes to portray how they feel at that moment. If you are searching for trending quotes, see this compilation of the best aesthetic quotes from Tumblr.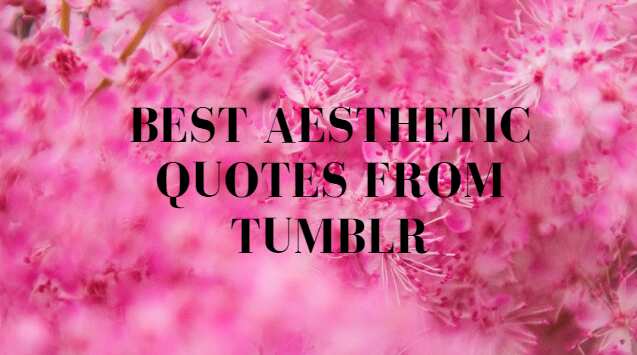 Are you new in Tumblr and are searching for funny, cute, or powerful quotes? Here is an opportunity for you to get ideas from these aesthetic Tumblr quotes.
Famous Tumblr quotes aesthetic
The most well-known Tumblr quotes aesthetic that people have used over time in their Tumblr accounts include:
Behind every exquisite thing that existed, there was something tragic - Oscar Wilde, The Picture of Dorian Gray.
I do not trust easily. So when I tell you 'I trust you' please do not make me regret it - J. Cole.
He who is not everyday conquering some fear has not learned the secret of life - Ralph Waldo Emerson.
All efforts to make politics aesthetic culminate in one thing, war - Walter Benjamin.
Appreciate the aesthetic and creativity of nature and be grateful for being part of it - M.F. Moonzajer.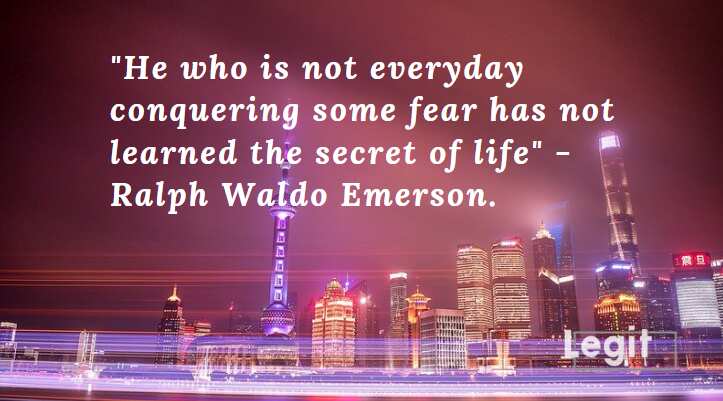 Architecture is an art when one consciously or unconsciously creates aesthetic emotion in the atmosphere and when this environment produces wellbeing - Luis Barraga.
The less concerned with aesthetics and usability these friends and family members are, the more easily they navigate sites and applications I can't make head nor hair of. Like the ex-girlfriend who mastered Ebay - Jeffrey Zeldman.
I don't need to be so full of myself that I feel I am without flaw. I can feel beautiful and imperfect at the same time. I have a healthy relationship with my aesthetic insecurities - Lupita Nyong' o.
The problem with being the strongest one is that no one offers you a hand - m.t.
Do not let people's compliments get to your head, and do not let people's criticism get to your heart.
Aesthetic love quotes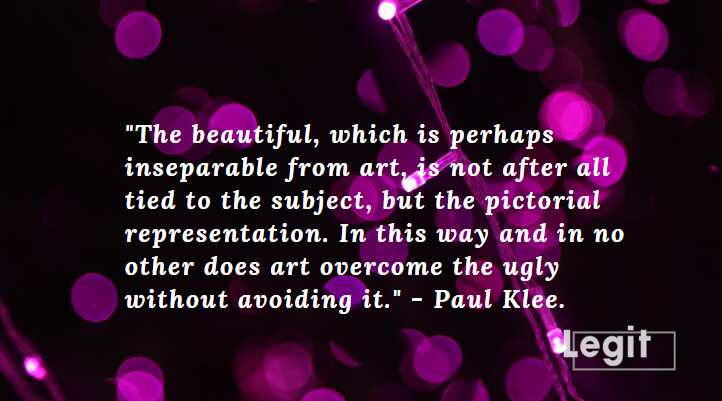 Most individuals have been using aesthetic Tumblr quotes to define their status in a specific relationship. Some of the best love quotes aesthetic you can use in your Tumblr include:
Heartbeats' is a film on people magnifying and subliming reality when they're in love. Hence the over-stylized look, the aesthetics, the robes, the dresses, the vintage, hipster-ish look: All of this is voluntary. I'm not a hipster. I'm not! - Xavier Dolan.
Beauty is how you feel inside, and it reflects in your eyes. It is not something physical – Loren.
To the man who loves art for its own sake, it is frequently in its least important and lowliest manifestations that the keenest pleasure is to be derived - Arthur Conan Doyle.
The beautiful, which is perhaps inseparable from art, is not after all tied to the subject, but the pictorial representation. In this way and in no other does art overcome the ugly without avoiding it - Paul Klee.
The fact that the colors in flower have evolved to attract insects to pollinate it is interesting; that means insects can see the colors. That adds a question: does this aesthetic sense we have also exist in lower forms of life? - Richard P. Feynman.
Cute aesthetic quotes
Here are some more amazing aesthetic quotes Tumblr that you can use when talking to your crush: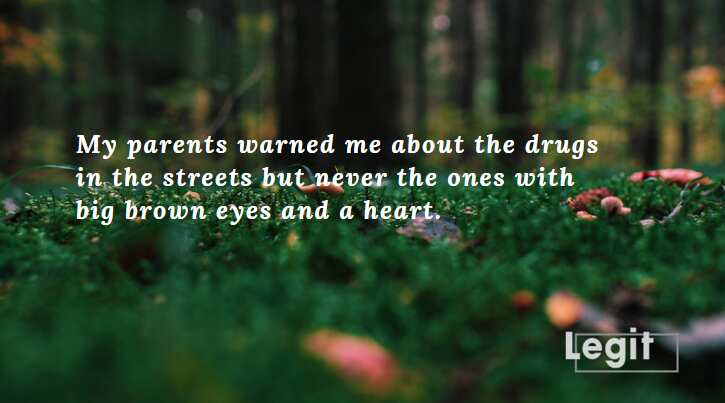 If you want a sweet Tumblr caption or quote, then here are ideas for you:
My parents warned me about the illegal liquids in the streets but never the ones with big brown eyes and a heart.
She was made of magic that only I could see.
In a room of art, I would still stare at you.
Do not apologize for feeling something, or a lot.
My life will end, and so will yours, so just kiss me anytime.
Aesthetic sad quotes
There are several heartbreaking Tumblr aesthetic quotes people use when they feel hurt and betrayed. Some of these sad aesthetic quotes include:
People who don't feel pain anymore are the most damaged - Juansen Dizon; I Am The Architect of My Own Destruction
Sometimes, there comes a time when the universe just wants you to find all the love that you deserve inside the saddest parts of you. It is there where your healing will begin - Juansen Dizon; I Am The Architect of My Own Destruction
I am nothing but fragile bones and tears.
F*** feelings. All they do is make me feel worthless and numb.
The truth runs wild like a tear down a cheek.
A smile can hide a thousand tears.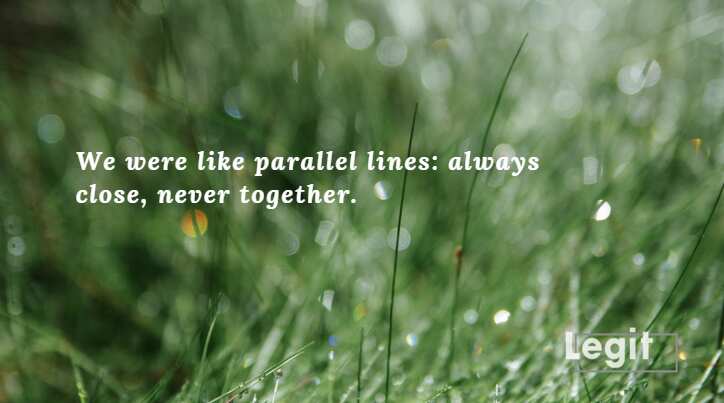 You turned into everything you said you wouldn't be.
What happened to the soul that you used to be?
Babe, I am the one in the movies that always cries in the bathroom.
We accept the love we think we deserve.
Your lies are bullets, and your mouth is a gun.
Hell is empty, and all the devils are here.
We were like parallel lines: always close, never together.
'I love you,' she said. I love you,' he lied.
In the end, we all surrender to one emotion.
I wish I could speak what is on mind without breaking into tears.
I am not okay, but I mean, I am not torn apart or anything.
Grunge aesthetic quotes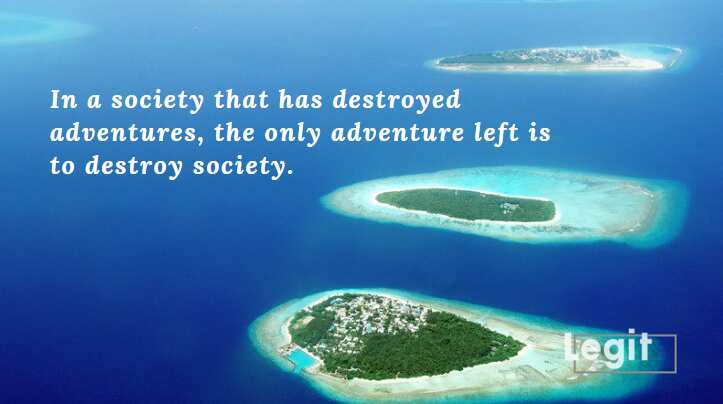 Grunge Tumblr quotations are the hardest to find. If you are struggling to get them, then consider yourself lucky because here they are:
She is a saint with the lips of a sinner. She is an angel with a devilish kiss.
I think I got myself in trouble. So I filled the bath with bubbles.
I just have this happy personality and a sad soul in one body. It feels weird sometimes.
We come alone, and alone, we die.
In a society that has destroyed adventures, the only adventure left is to destroy society.
I am being murdered by my own mind.
A razor has been the best friend I have ever known. It's been so long, old friend.
If lonely is a taste, then it is all that I am tasting.
Quotes are an exciting way to express how a person feels. In this compilation, we have provided aesthetic quotes from Tumblr that can fit any occasion whatsoever. Hopefully, you have found some that you can use.
Source: Legit.ng