50 hot cartoon characters everyone had a crush on back in the day
Hot cartoon characters possess unique and visually appealing attributes. Often, their charming personalities and stylish designs fascinate people of all ages. Their increasing popularity is undeniable, and choosing a favourite one can be challenging. Discover some of the hot characters from popular cartoons.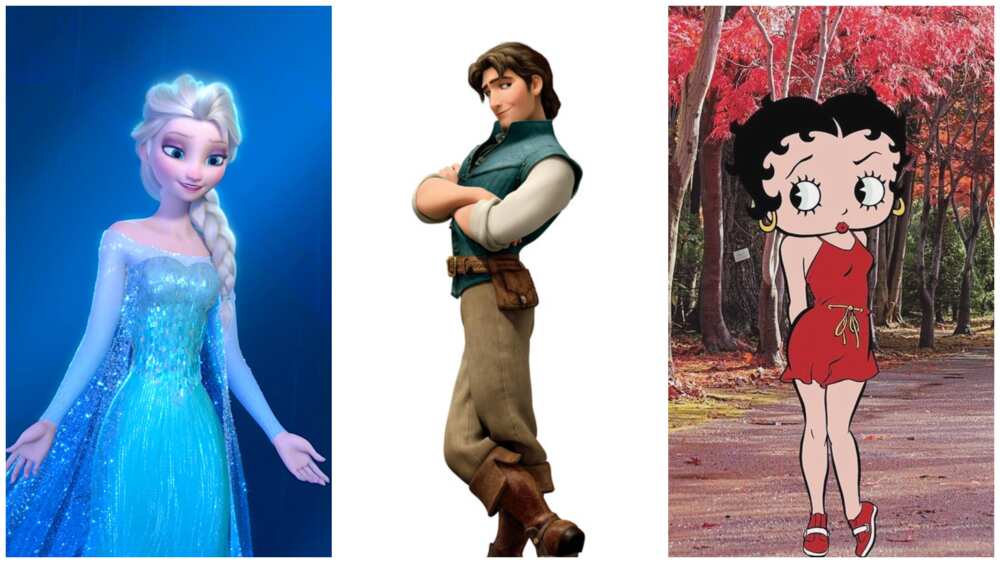 The list of hot cartoon characters continues to grow, with new animated icons charming audiences with their compelling and attractive appearances and personalities. Jessica Rabbit, Lola Bunny, and Flynn Rider are among the charming cartoon characters that have left an indelible mark in the world of animation.
Hot cartoon characters
The movie and animation industry has produced several hot cartoon characters over the years. These characters not only bring diversity to these shows but also make the cartoons enjoyable. Below is a list of some of the best hot cartoon characters you should know.
1. Betty Boop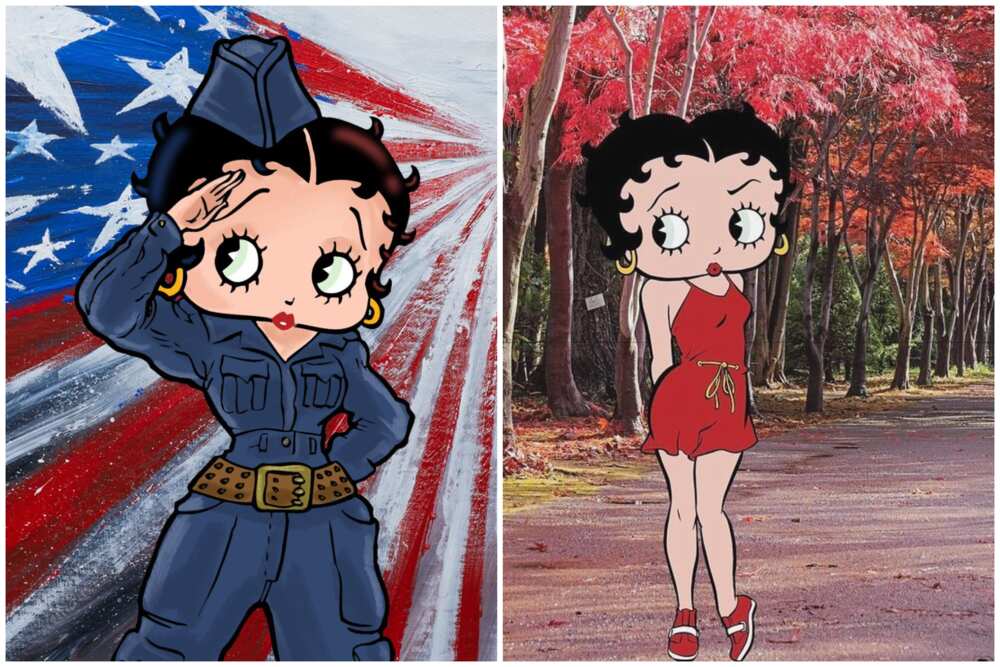 Betty Boop is an animated cartoon character created by Max Fleischer. She first appeared in the Talkartoon and Betty Boop film series. She is one of the most beautiful cartoon characters known for her flirtatious and playful personality.
2. Snow White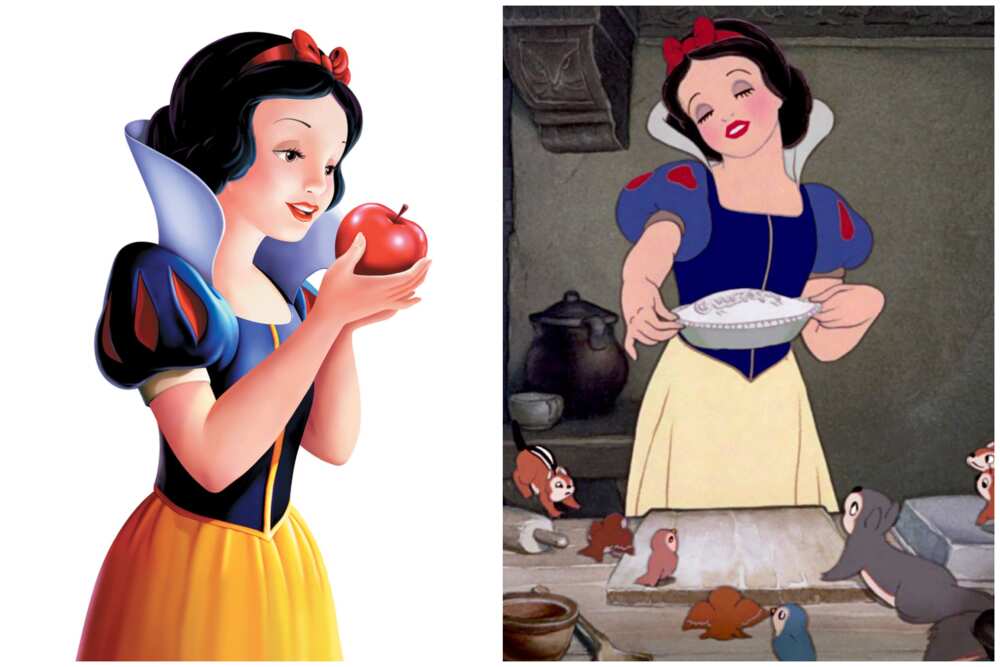 Snow White is a fictional character widely known as the lead character of Disney's animated film Snow White and the Seven Dwarfs. Snow White is a model image, representing beauty and a guide for future cartoon princesses.
3. Ariel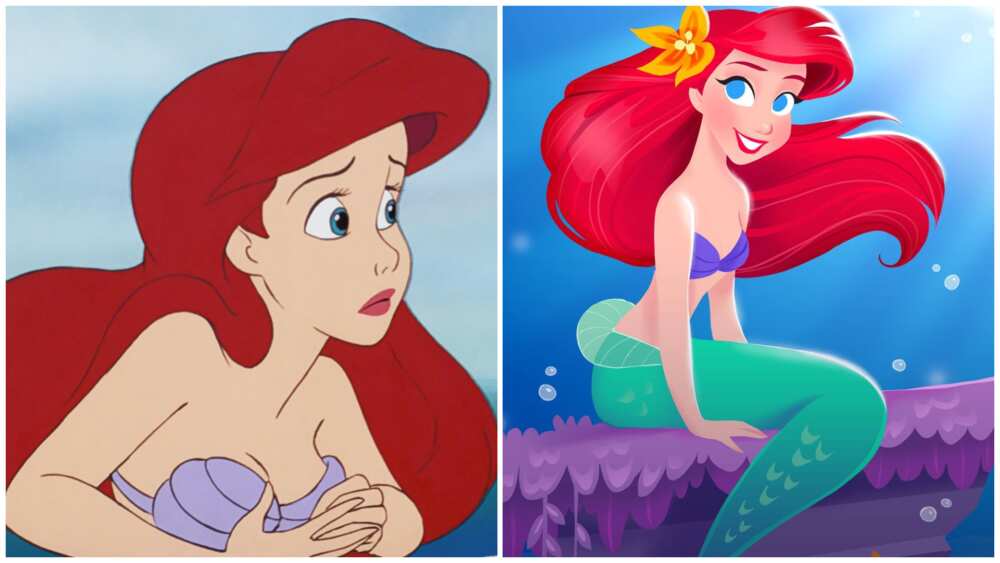 Ariel is the main character in The Little Mermaid (1989). She is fourth in the Disney Princess lineup and the first nonhuman princess. She is rebellious and aspires to be a part of the human world.
4. Elastigirl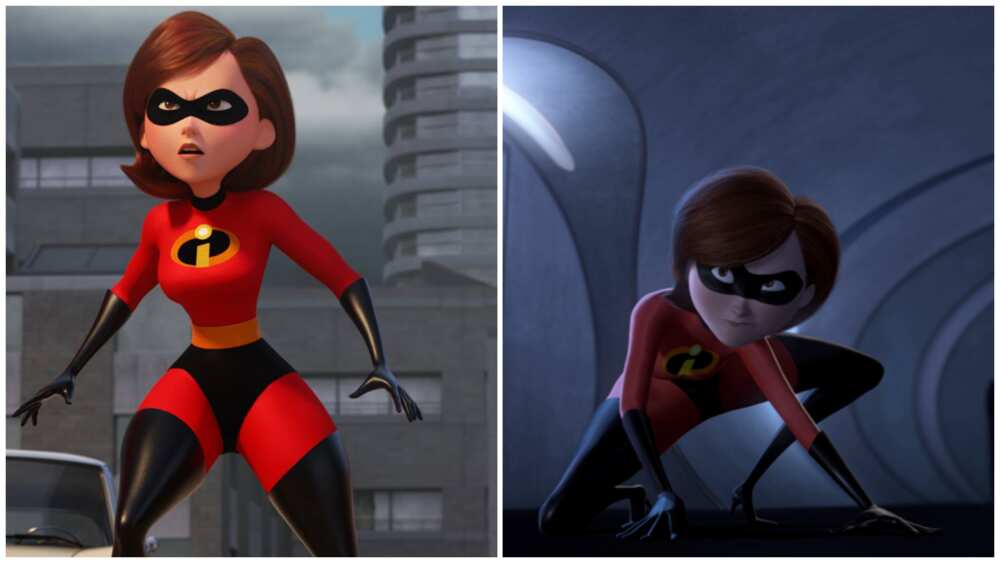 Helen Parr, best known as Elastigirl, is a fictional superhero from InPixar's animated film The Incredibles. She is a superhero with superhuman elasticity, allowing her to stretch any body part to great proportions.
5. Poison Ivy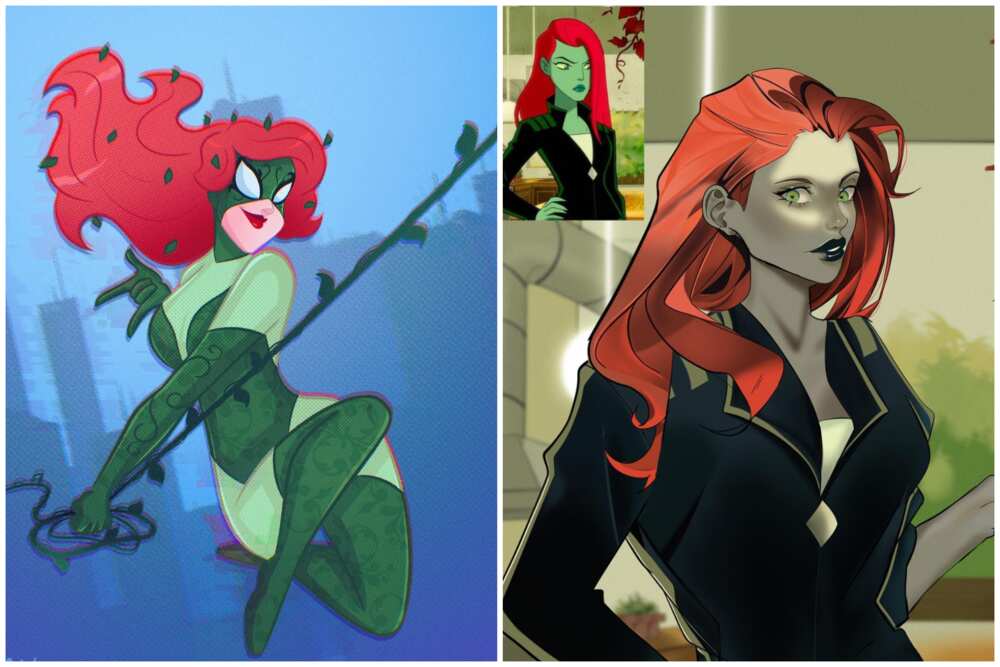 Poison Ivy is a fictional character appearing in American comic books published by DC Comics, especially in Batman stories. She is often depicted as confident, strong, and elegant, which adds to her overall beauty.
6. Wonder Woman
Princess Diana of Themyscira, best known as Wonder Woman, is an iconic superhero character created by DC Comics. She is an Amazonian warrior princess with superhuman strength, agility, and the power to fly.
7. Jessica Rabbit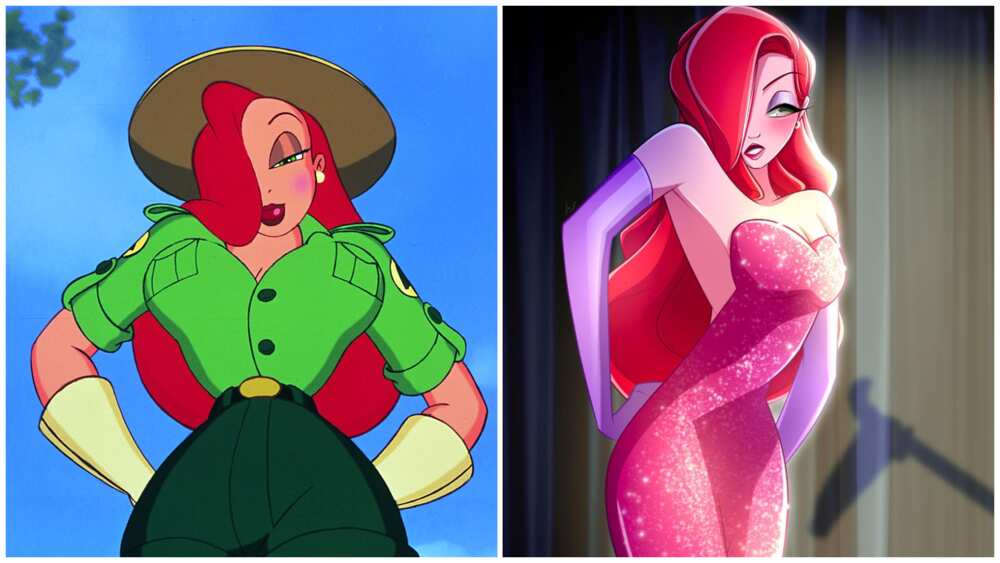 Jessica Rabbit is one of the most iconic and beautiful cartoon characters in the novel Who Censored Roger Rabbit and its film adaptation, Who Framed Roger Rabbit. Jessica is well-known for her alluring and glamorous personality.
8. Catwoman
Catwoman is known for appearing in various comic books, TV shows, and films, particularly in the Batman franchise. She is famous for her sleek, tight-fitting black catsuit, signature cat mask, and whip.
9. Megara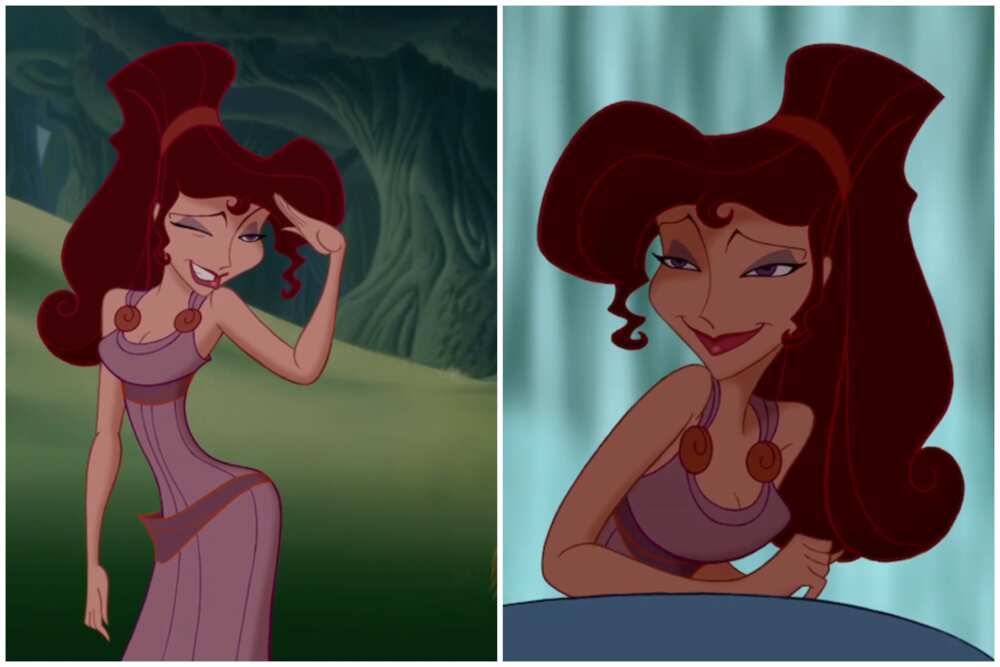 Megara, also known as Meg, is a fictional character from Disney's animated film Hercules. She is a brilliant, strong and independent woman with a sarcastic personality.
10. Holli Would
Holli Would is the main antagonist in Ralph Bakshi's 9th animated feature film Cool World. Holli Would is known for her appearance and behaviour and frequently employs her attractiveness to obtain what she wants.
11. Flynn Rider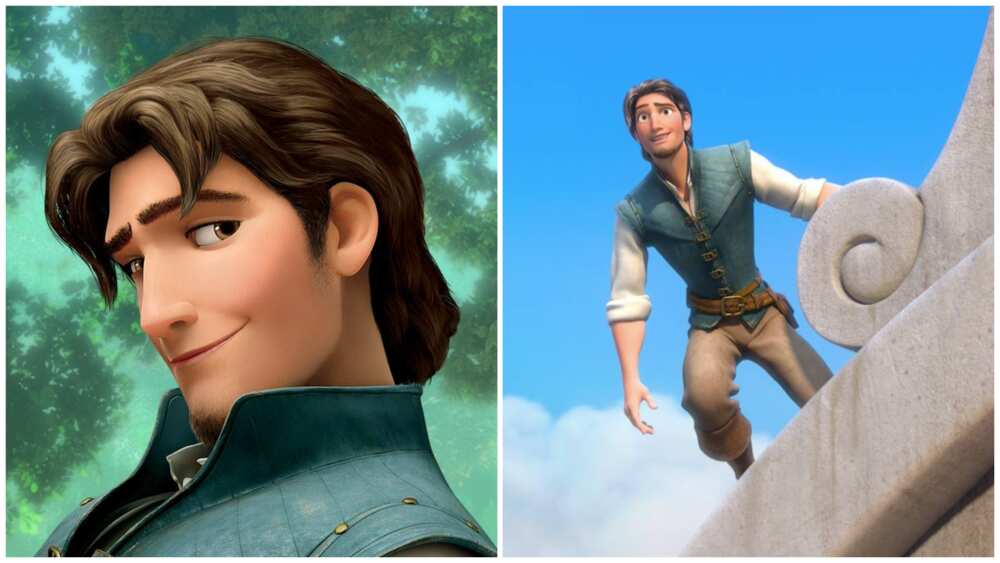 Flynn Rider is a fictional character in the Walt Disney animated feature film Tangled. He is famous for his charming, daring, and confident personality.
12. Aurora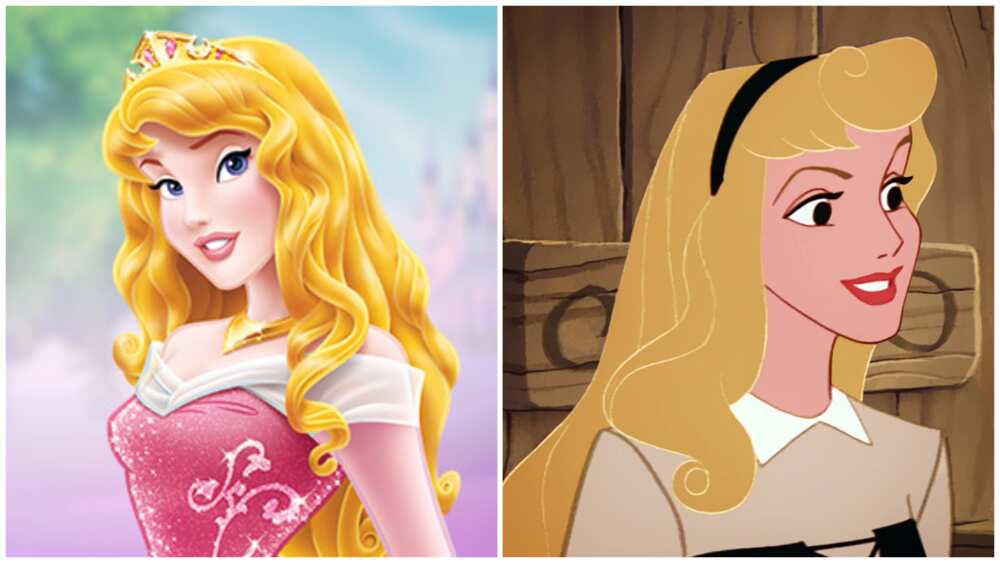 Aurora, also known as Sleeping Beauty or Briar Rose, is a fictional character in the animated film Sleeping Beauty. Aurora is known for her kind, elegant, shy, and sophisticated personality.
13. Cinderella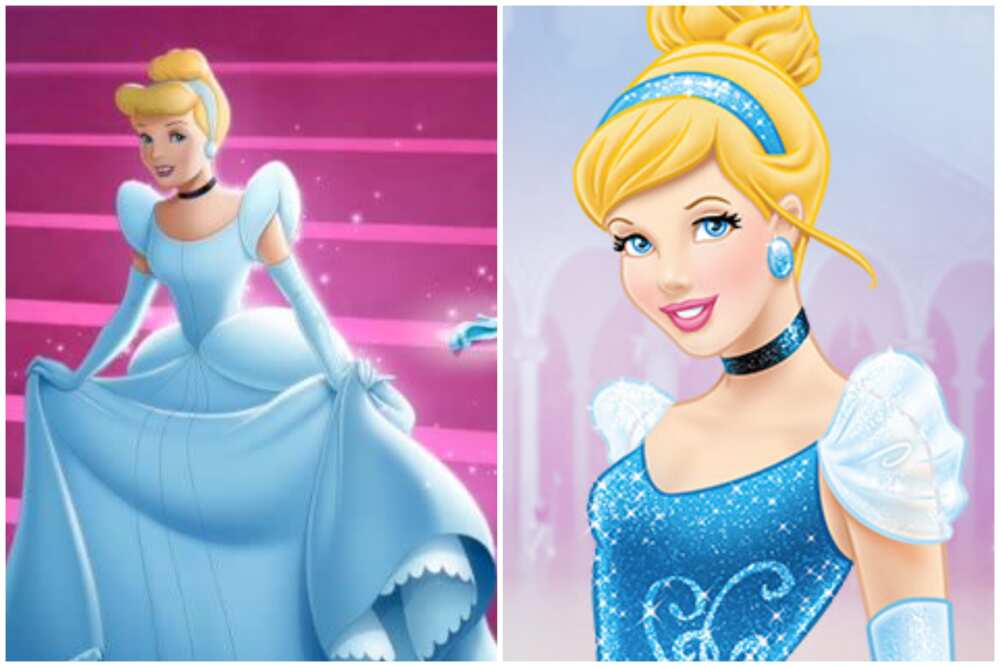 Cinderella is one of the most iconic fictional characters in Disney. She wears an impressive gown and is considered a fashion icon.
14. Sinbad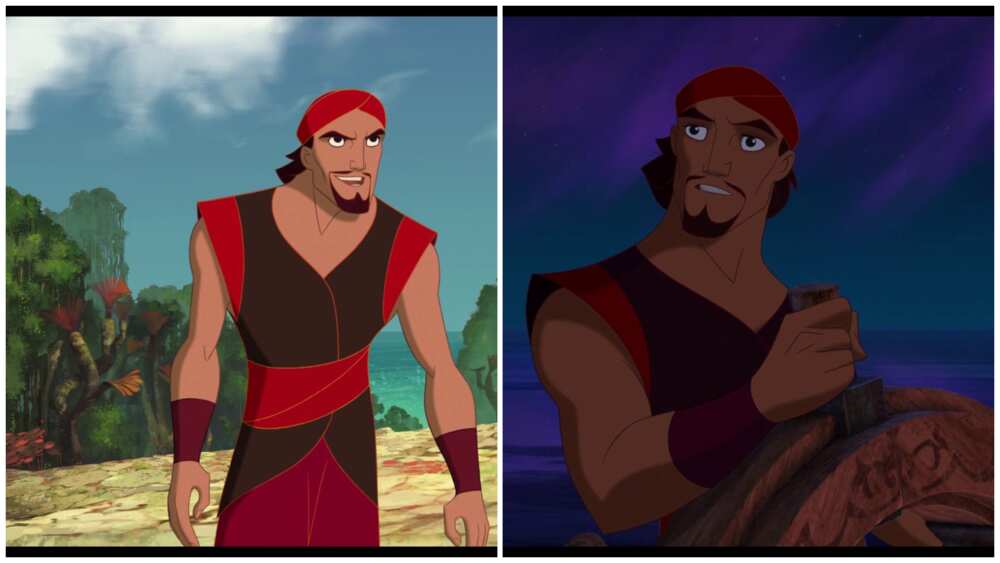 Sinbad is a legendary pirate and the protagonist of Sinbad: Legend of the Seven Seas. Sinbad is known for his courage, resourcefulness, and ability to overcome trouble.
15. Esmeralda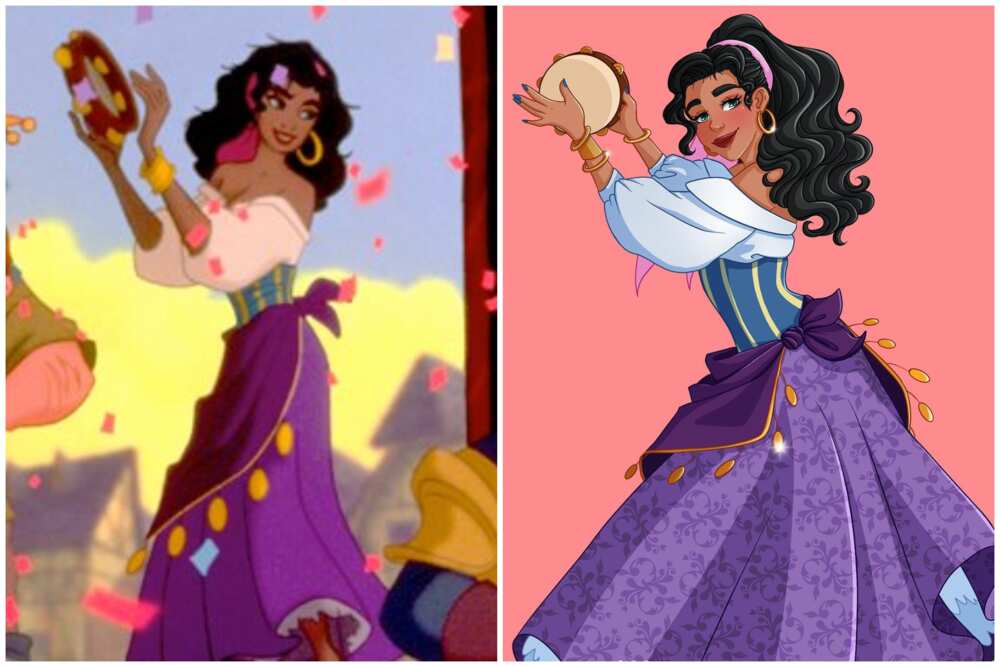 Esmeralda is a character from Disney's The Hunchback of Notre Dame. She is a deuteragonist from a marginalised group called "gypsies." Esmeralda is hot and has a charming personality.
16. Jasmine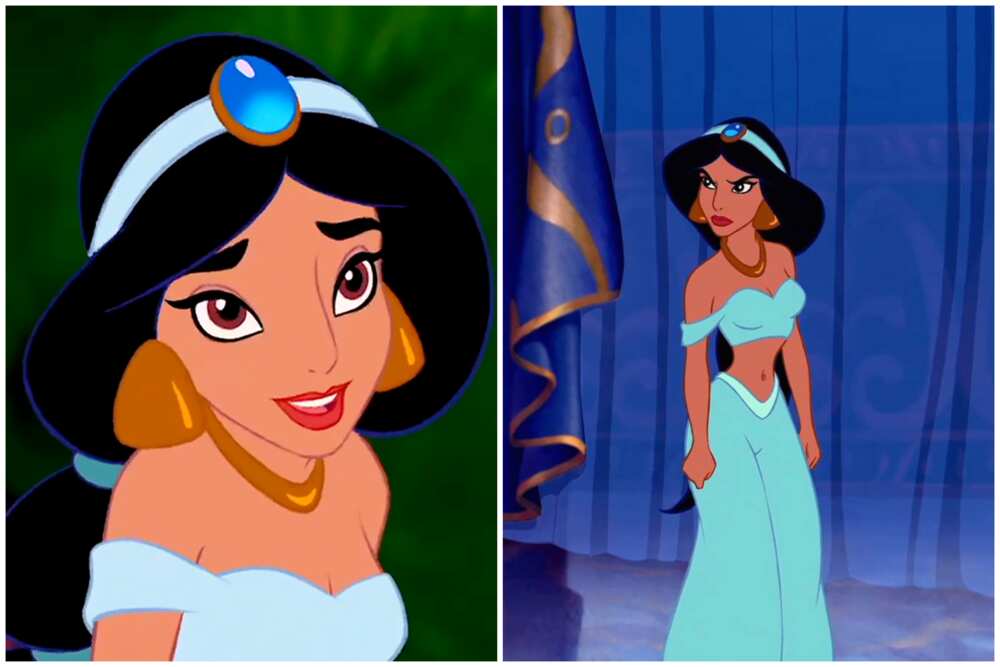 Jasmine is known for starring in Aladdin. She is the princess of Agrabah, a city in the fictional Arabian kingdom. Jasmine is famous for her beauty, intelligence, and independent spirit.
17. Eris
Eris is the primary antagonist in the animated film Sinbad: Legend of the Seven Seas. She is a strong and manipulative goddess of chaos and discord.
18. Li Shang
Li Shang is a fictional character in the original animated version of Mulan. In the film, Li Shang is the Chinese army captain famous for his strong leadership skills, discipline, and bravery.
19. Woody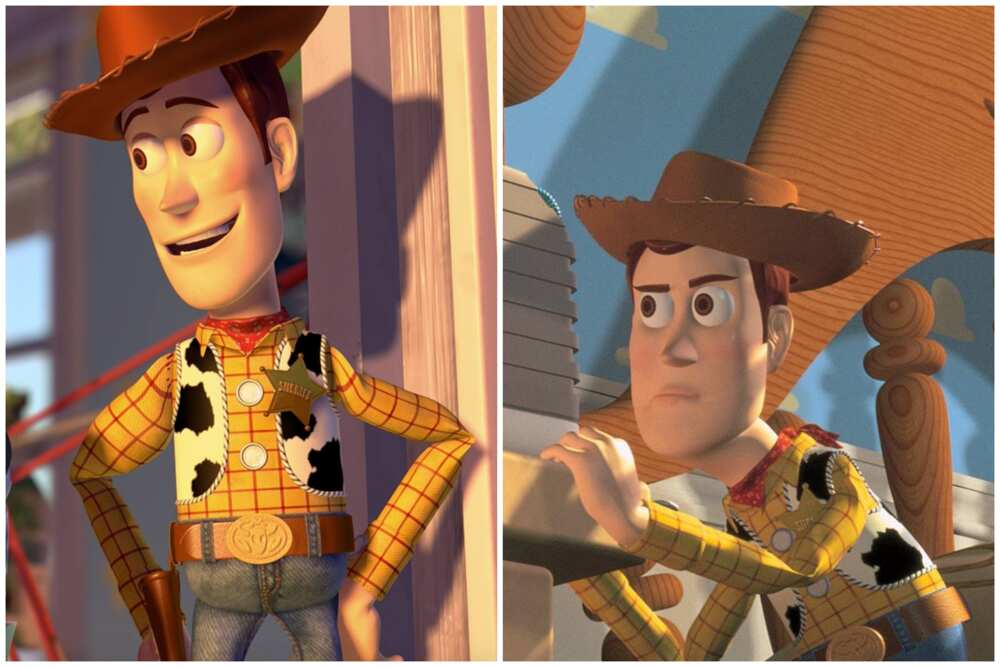 Sheriff Woody Pride is the main character in the Disney–Pixar Toy Story franchise. Since his debut, Woody has received a positive reception from reviewers because of his loyalty, courage, and strong sense of leadership.
20. Belle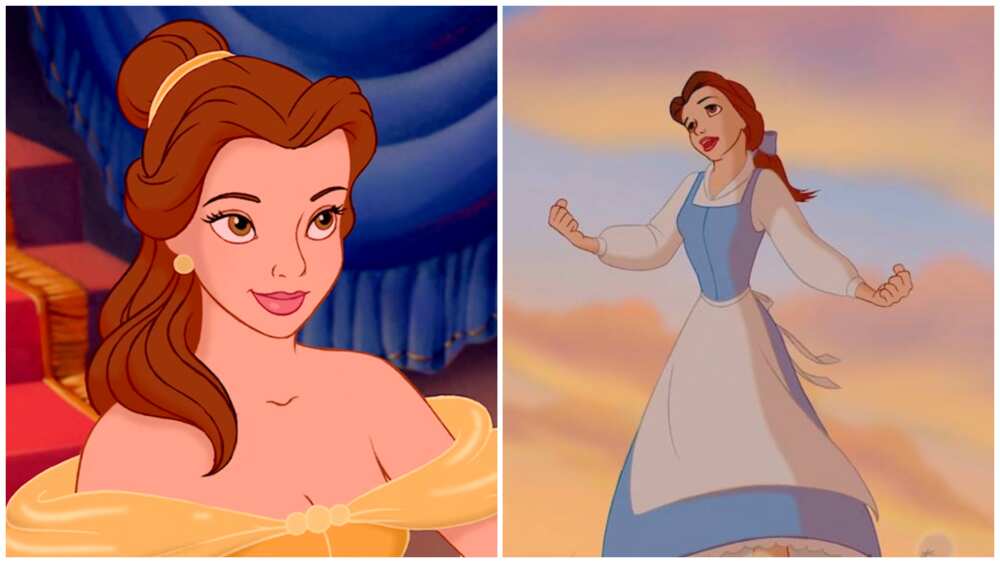 Belle is one of the most beloved and celebrated princesses from the magical world of Disney. She is a fictional character in Disney's animated film Beauty and the Beast. Belle is beautiful, intelligent, compassionate and independent.
21. Merida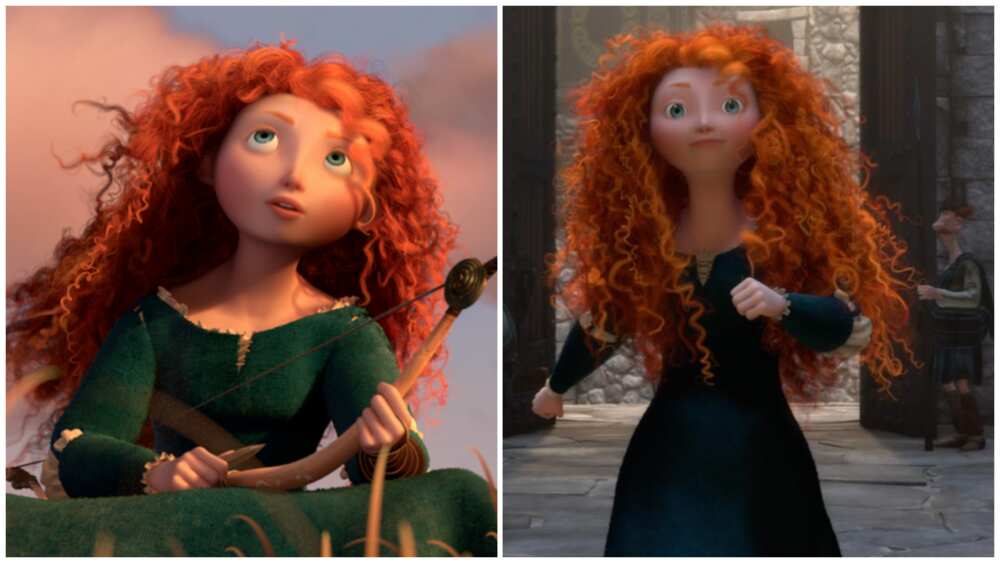 Merida is a Scottish princess and the main protagonist of the 2012 animated film Brave. Merida is portrayed as a brave, courageous, stubborn, rebellious, and headstrong girl.
22. Diana Prince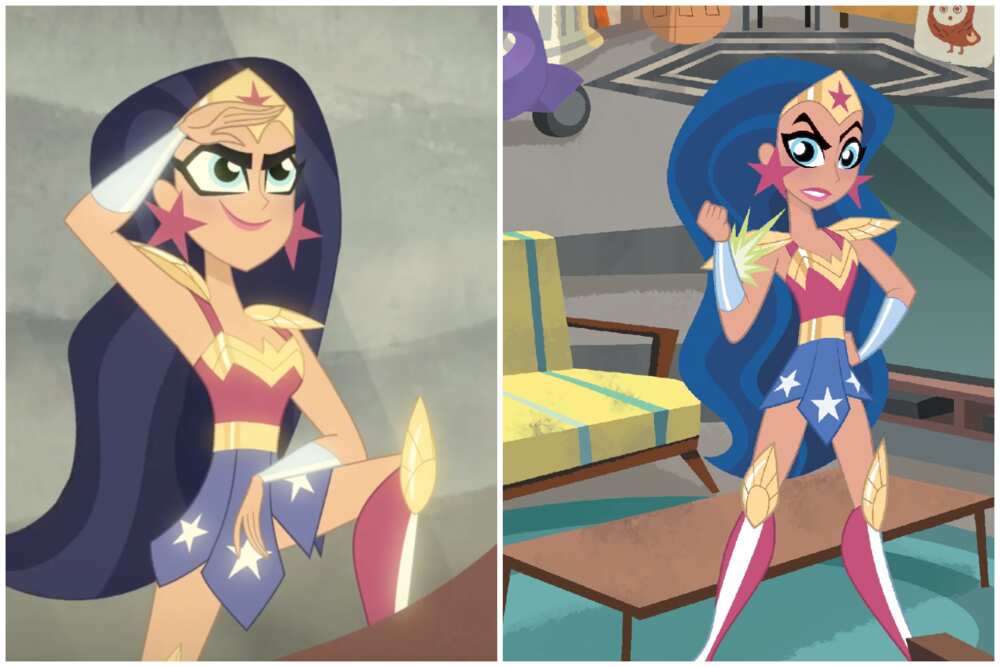 Diana Prince is a cartoon character often appearing in stories published by DC Comics as the secret identity of the Amazonian superhero Wonder Woman. She is a warrior princess with superhuman strength, agility, and flying ability.
23. Elsa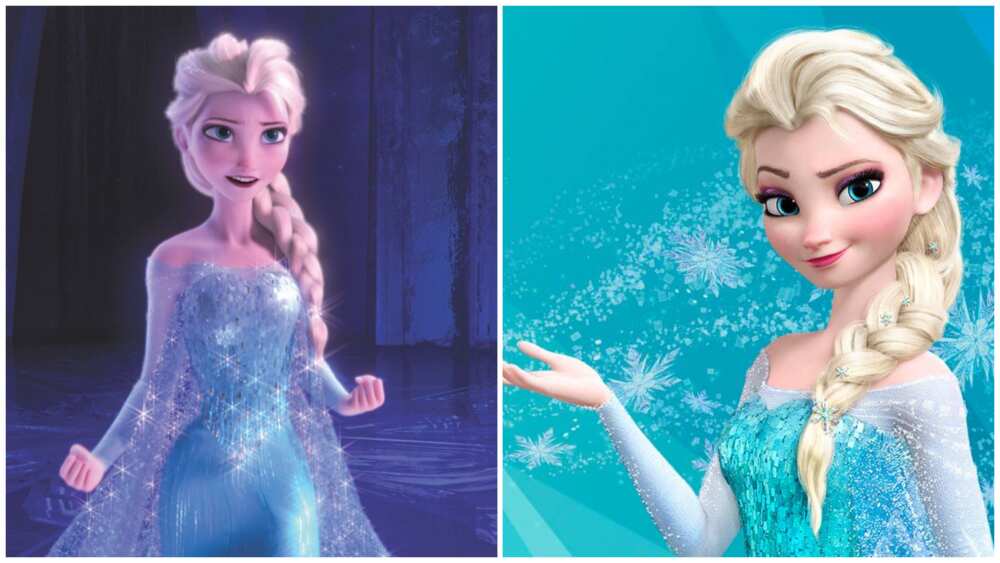 Elsa of Arendelle is an animated cartoon character who appears in Frozen (2013) and Frozen II (2019). Elsa has the supernatural ability to create and control ice and snow. She is one of the best female cartoon characters in the films.
24. Aladdin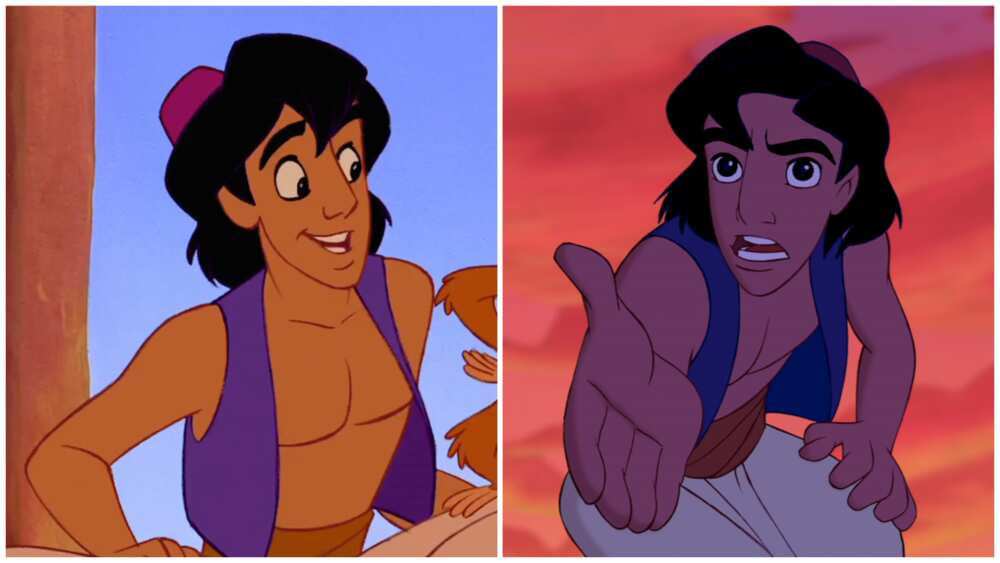 Aladdin is the protagonist in the Disney animated film Aladdin. Aladdin is portrayed as a quick-witted, caring and charming person. He often wears his iconic purple vest, baggy pants, and a red fez hat.
25. Jack Frost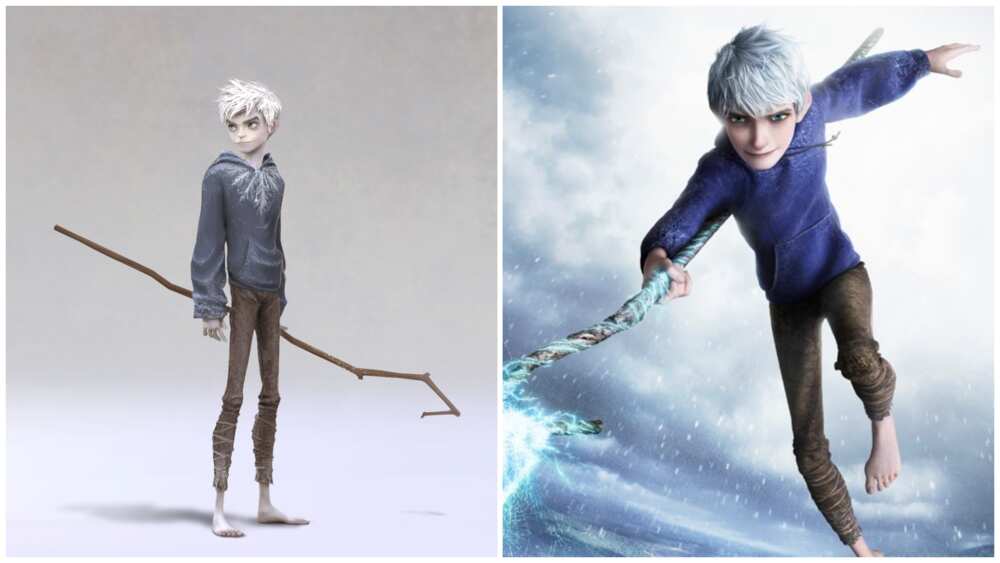 Jack Frost is an animated character often appearing in various forms of media, such as animated films, books, and folklore. He is a personification of frost, ice, snow, sleet, winter, and cold.
26. Rapunzel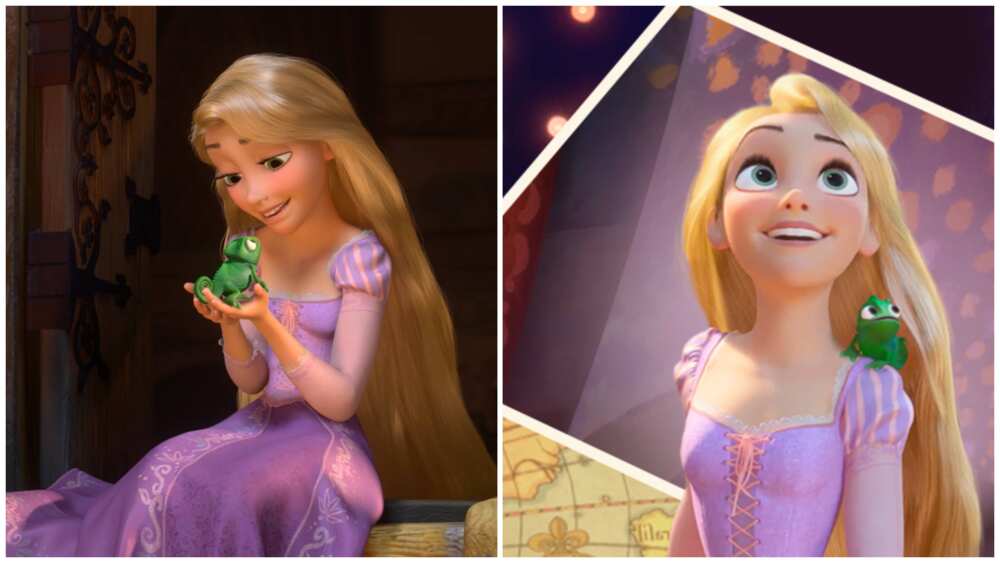 Rapunzel is the protagonist of Disney's 2010 animated feature film Tangled. She is the young princess of the kingdom of Corona, known for her long and magical golden hair.
27. Ben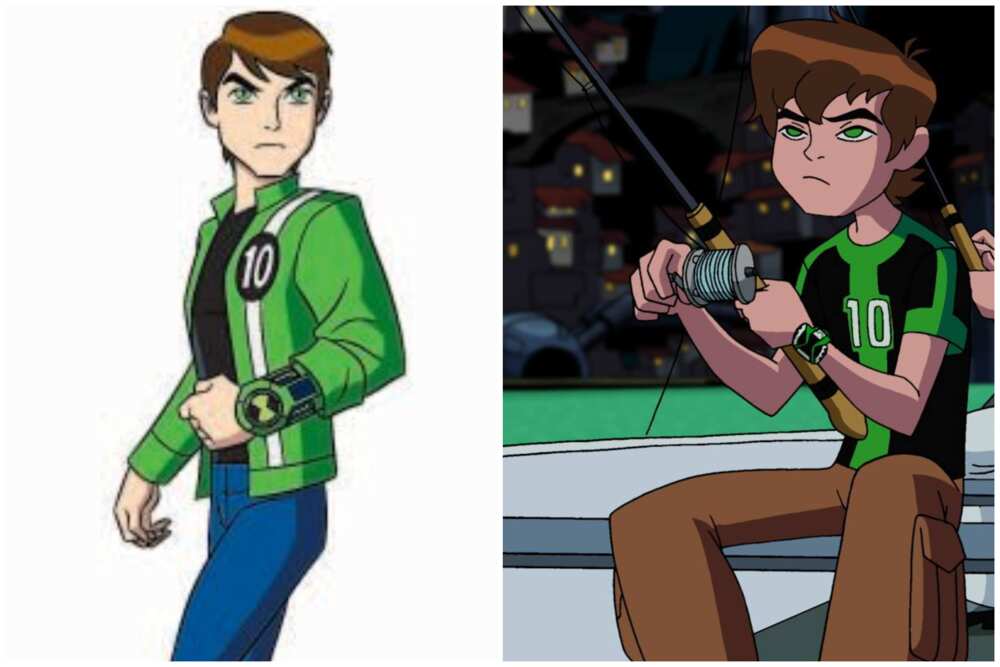 Benjamin Kirby Tennyson is the protagonist of the Ben 10 franchise. He founded the Omnitrix, a powerful device that allowed him to turn into ten different aliens.
28. Anna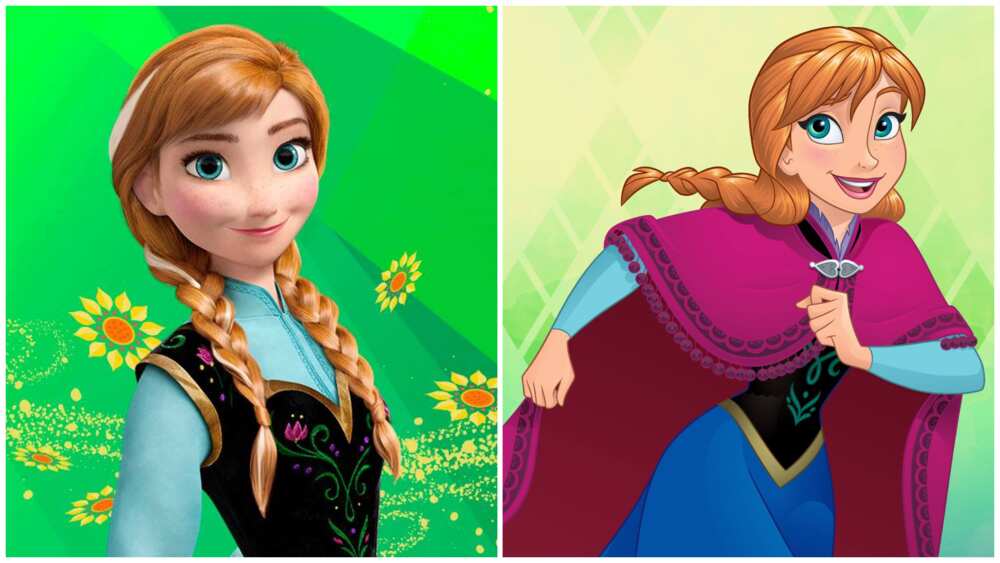 Anna is a fictional character in Walt Disney's 2013 animated film Frozen. Unlike her older sister Elsa, Anna is portrayed as optimistic, energetic, awkward, perky, and elegant.
29. Maleficent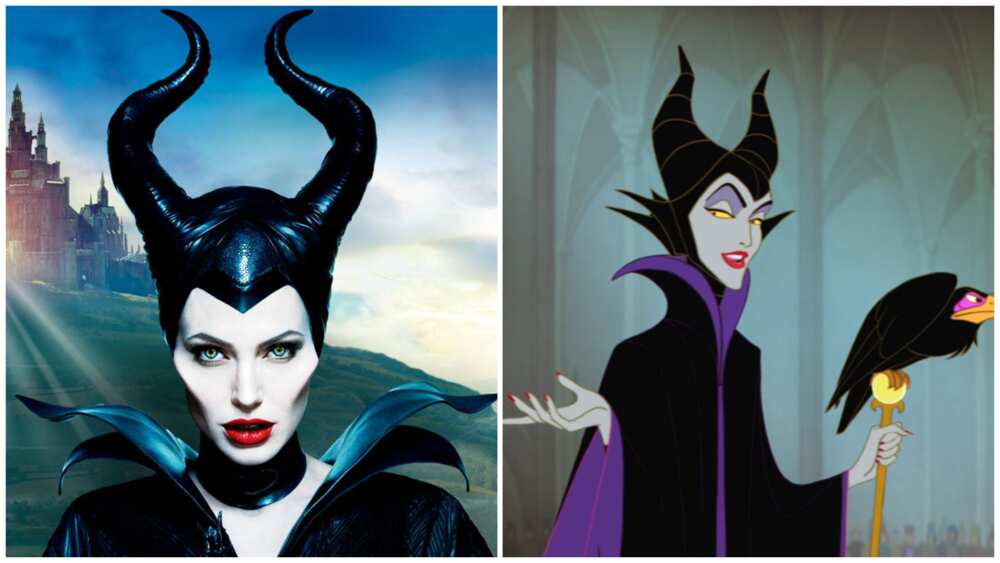 Maleficent is the primary antagonist in the 1959 animated film Sleeping Beauty. Maleficent is known for her cute appearance, dark and elegant attire, magic abilities and distinctive horned headdress.
30. Prince Eric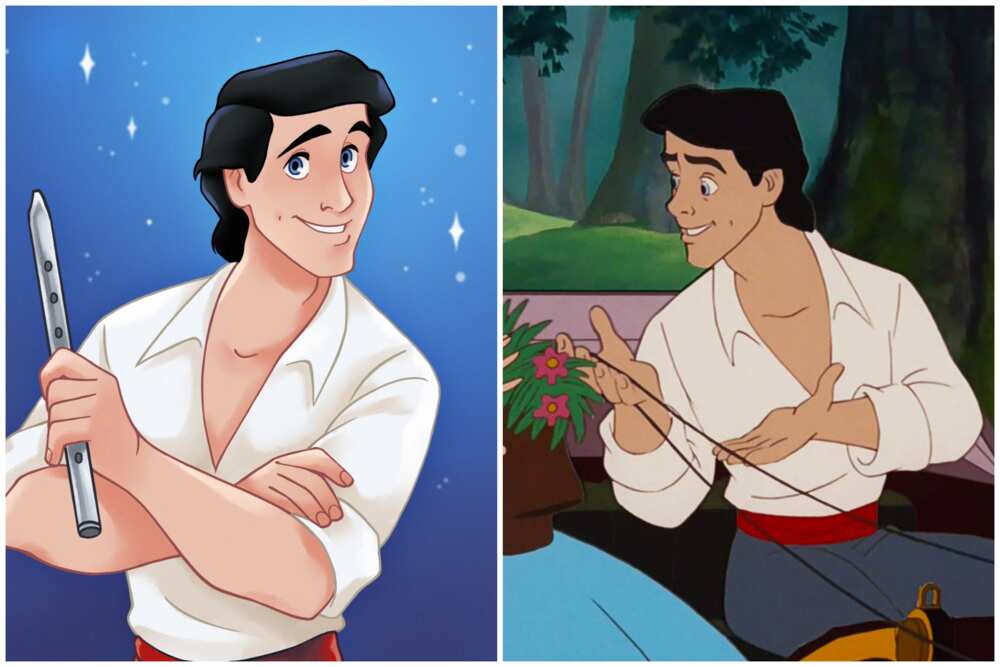 Prince Eric is the deuteragonist of Disney'sDisney's 1989 animated feature film, The Little Mermaid. Eric is a human prince who lives in a castle in a small coastal town in Europe.
31. Daphne Blake
Daphne Blake is the best and most attractive character in the Scooby-Doo series. She is known for her orange hair, lavender heels, fashion sense, and her knack for getting into danger, hence the nickname Danger-Prone Daphne.
32. Kim Possible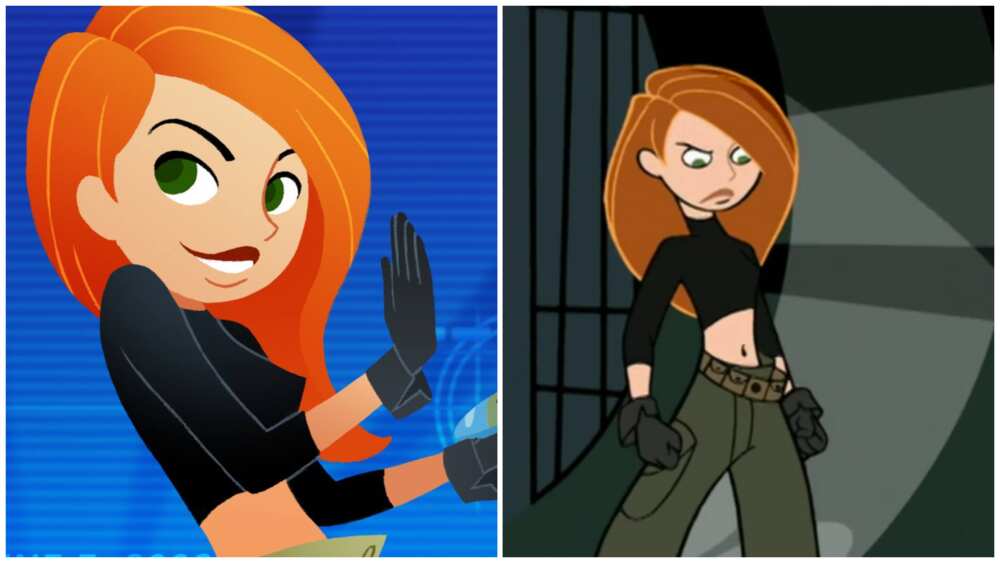 Kimberly Ann Possible is the title protagonist of the animated Disney TV series Kim Possible. Kim is a confident and assertive teenager whose awareness of her abilities is reflected well by her motto, 'I can do anything''.
33. Tinker Bell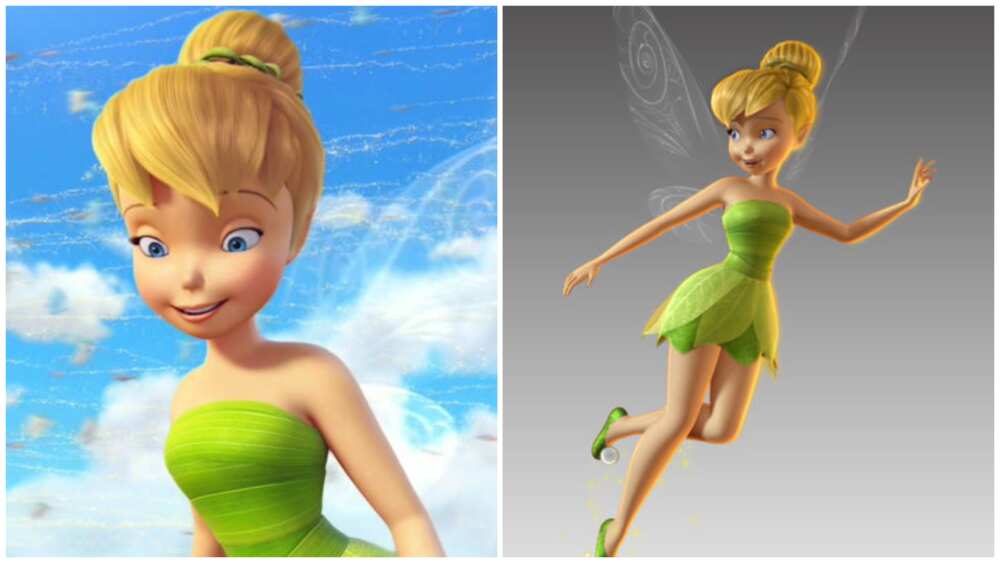 Tinker Bell is a character in J.M. Barrie's play and novel Peter Pan. Despite her striking appearance, Tinker Bell is remarkably sassy, feisty, stubborn, and hot-tempered.
34. Lara Croft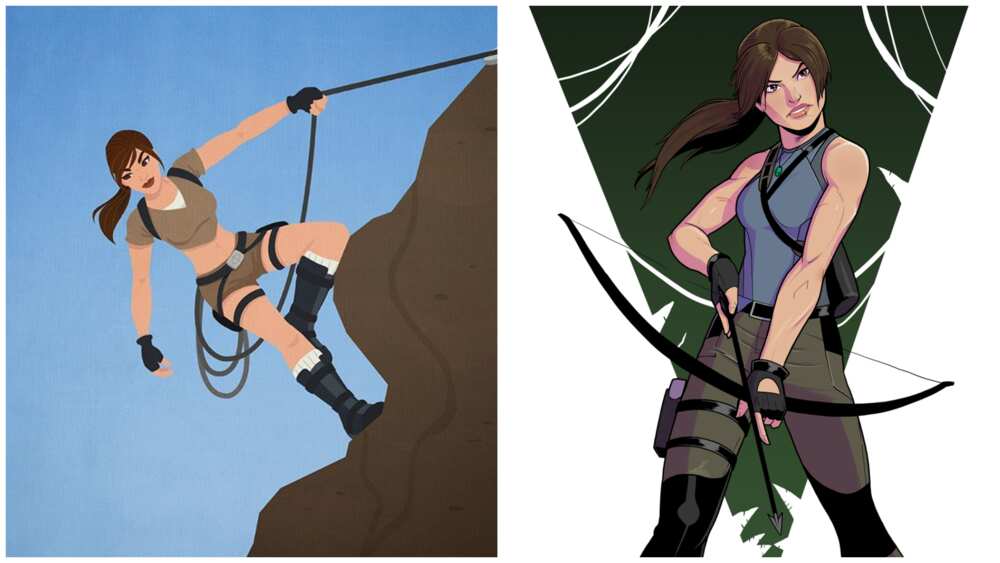 Lara Croft is a fictional character and the lead character of the video game franchise Tomb Raider. She is portrayed as a brilliant and athletic British archaeologist who ventures into ancient tombs and hazardous ruins worldwide.
35. Shego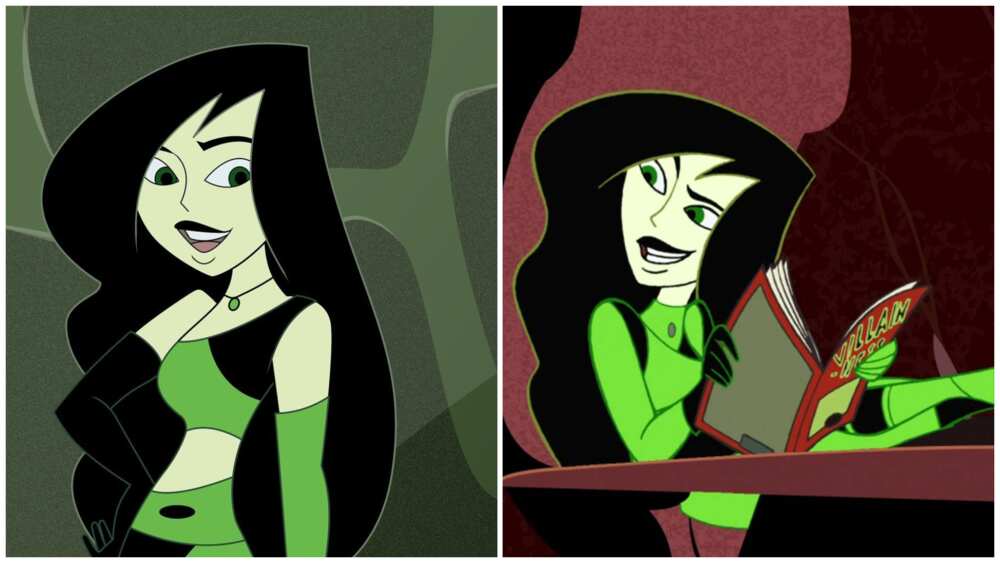 Shego is a fictional character from Disney's animated TV series Kim Possible. Shego is depicted as a supervillain with green glowing plasma-based powers, which she uses to generate energy blasts and manipulate objects.
36. Lana Kane
Lana Anthony Kane is a fictional character in the American animated comedy series Archer. Lana Kane serves as one of the lead characters and a field agent at the International Secret Intelligence Service (ISIS). She is famous for her strong and assertive personality.
37. Asami Sato
Asami Sato is the main character in the Nickelodeon animated TV series The Legend of Korra. Asami is portrayed as an intelligent, resourceful, and independent young woman capable of handling adverse situations.
38. Peter Pan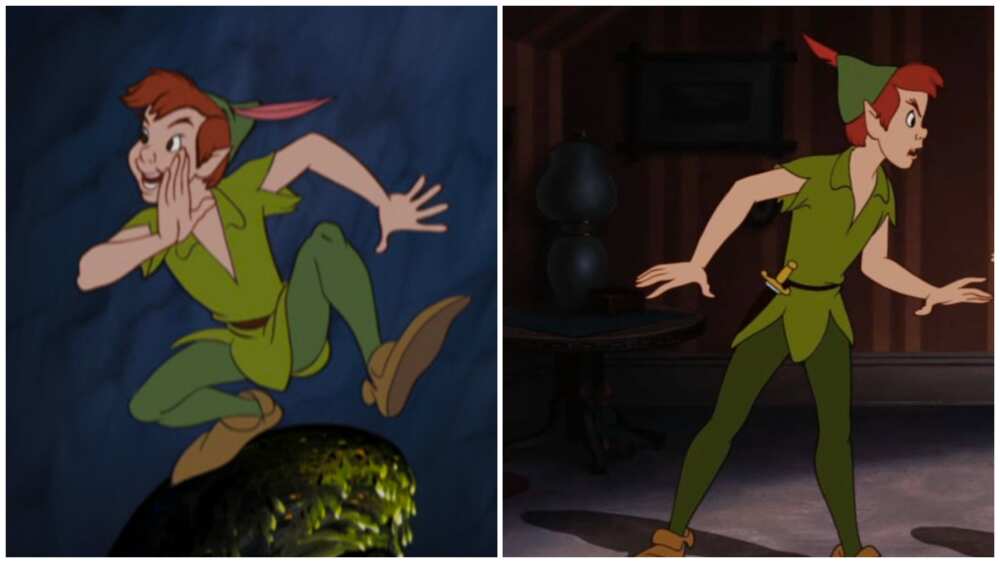 Peter Pan is the protagonist of the play Peter Pan created by Scottish novelist and playwright J. M. Barrie. He is a free-spirited, mischievous young boy who can fly and never grows up.
39. Mako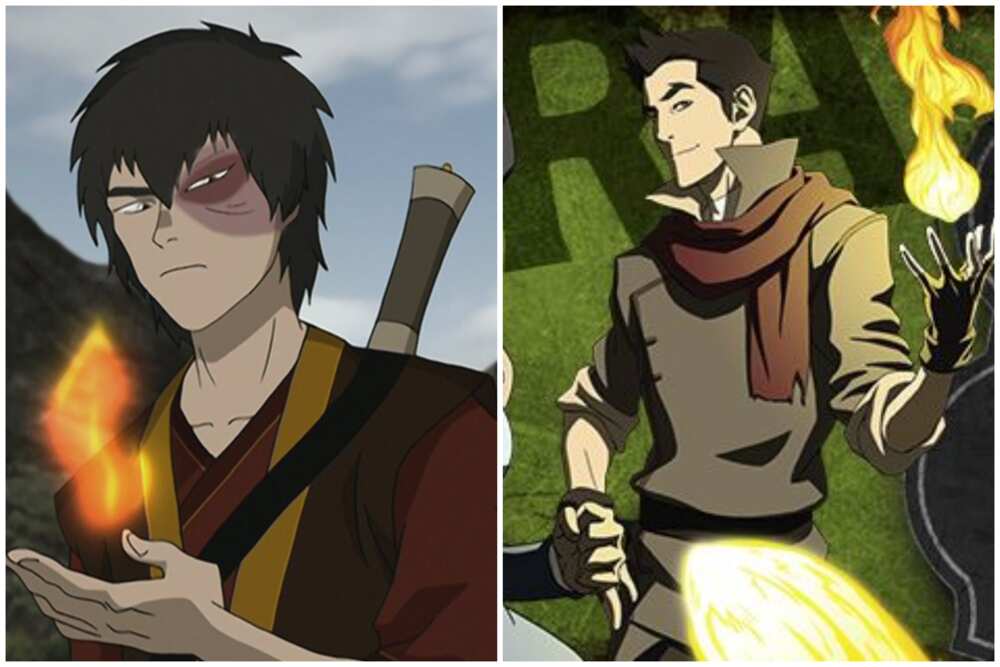 Mako is a lead character in Nickelodeon's animated TV series The Legend of Korra, which aired from 2012 to 2014.
40. Ms. Sara Bellum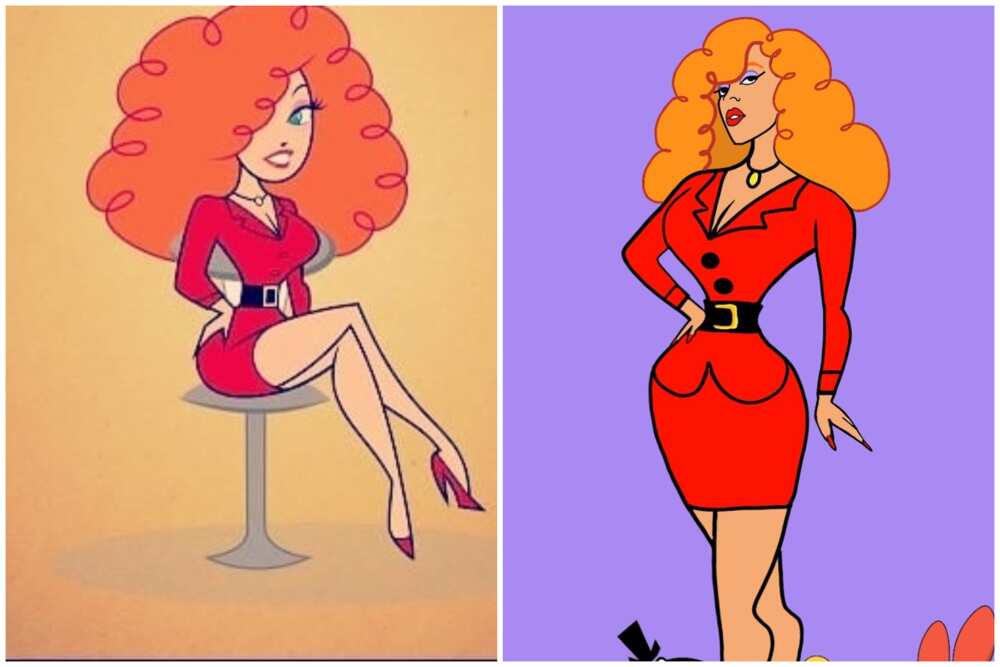 Sara Bellum is a character in the animated series The Powerpuff Girls. She is portrayed as a strong, intelligent and capable woman.
41. Captain America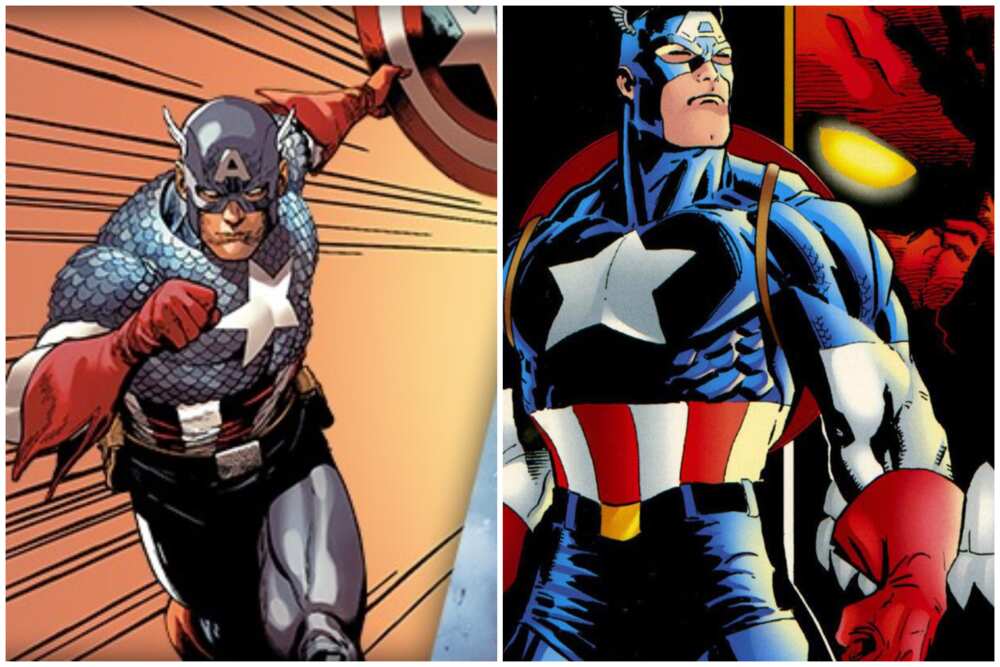 Captain America is a superhero appearing in American comic books published by Marvel Comics. Captain America is traditionally seen as one of the greatest heroes of the Marvel Universe.
42. Archie Andrews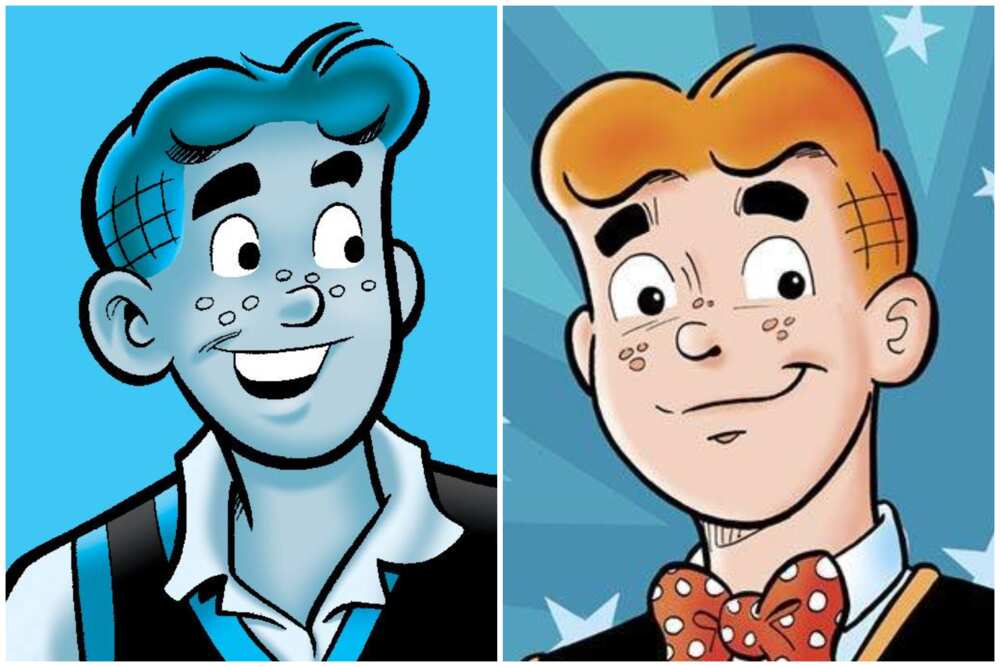 Archie Andrews is the lead character in the Archie Comics franchise. He is the rhythm guitarist and one of the three singers of the fictional band The Archies.
43. Lola Bunny
Lola Bunny is a Looney Tunes cartoon character portrayed as an anthropomorphic female rabbit. She first appeared in the film Space Jam. She is portrayed as a confident, independent, and assertive person.
44. Cruella de Vil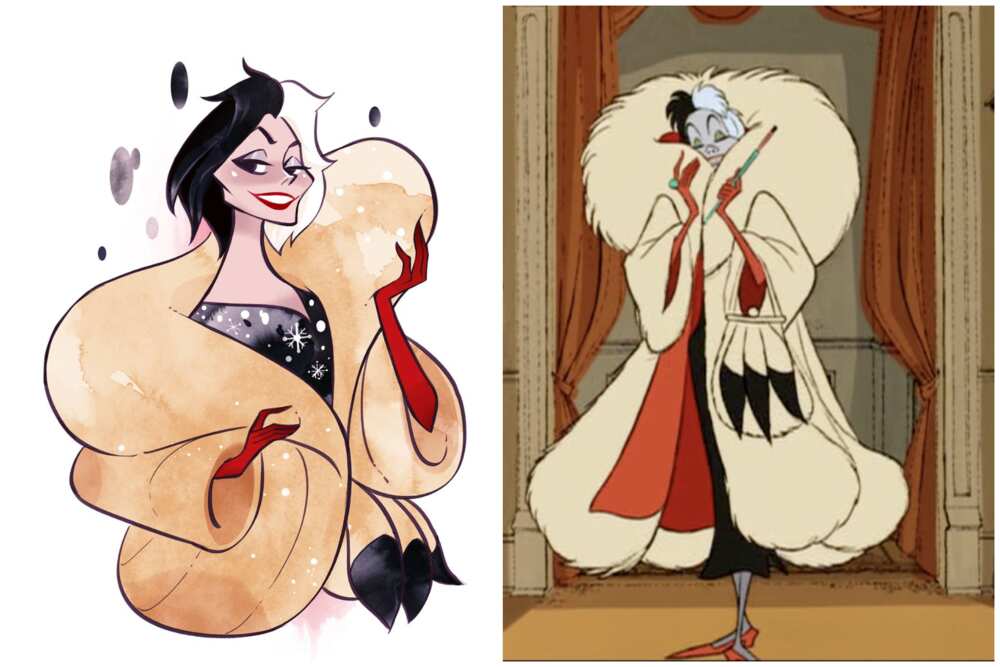 Cruella De Vil is the main antagonist of Disney's 1961 animated feature film 101 Dalmatians. She is an eccentric, fashion-obsessed heiress who wishes to use the skins of 99 Dalmatian puppies to create a spotted fur coat.
45. Robin Hood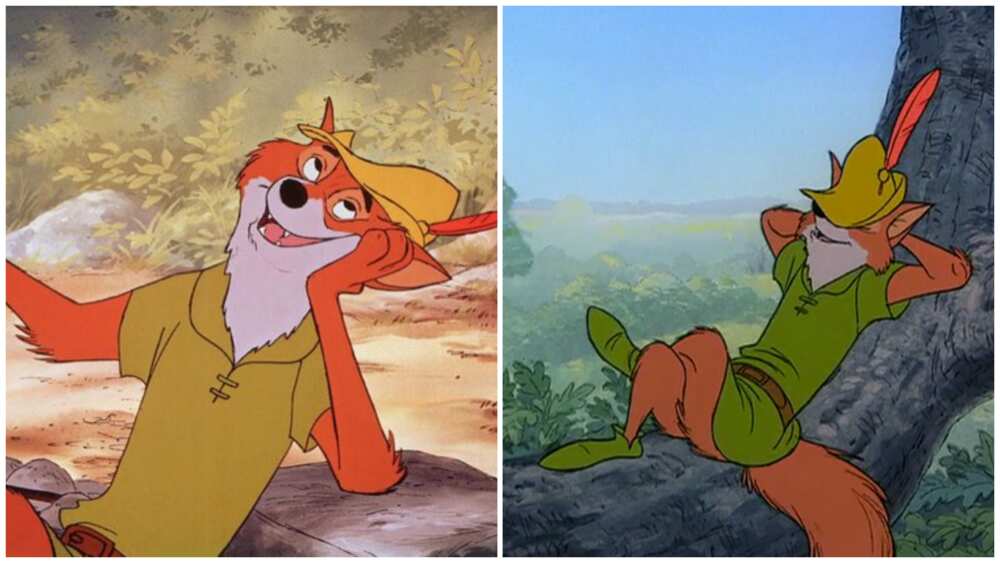 Robin Hood is the fictional protagonist of the animated feature film Robin Hood (1973). He is generous and loved by many because of his good deeds.
46. Jake Long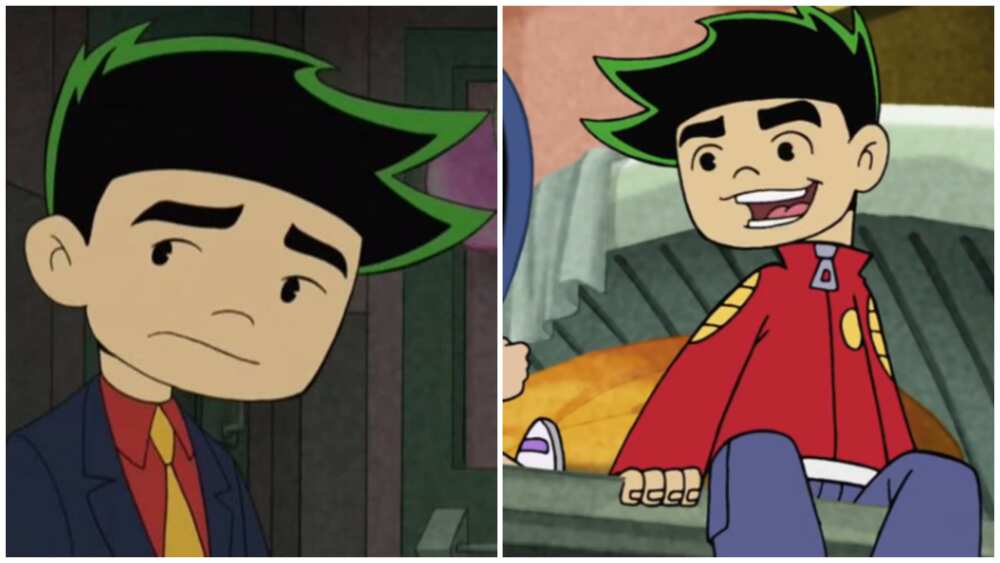 Jake Long is the titular protagonist in the animated series American Dragon: Jake Long. He can transform into his dragon form and use his powers to protect the magical creatures.
47. Superman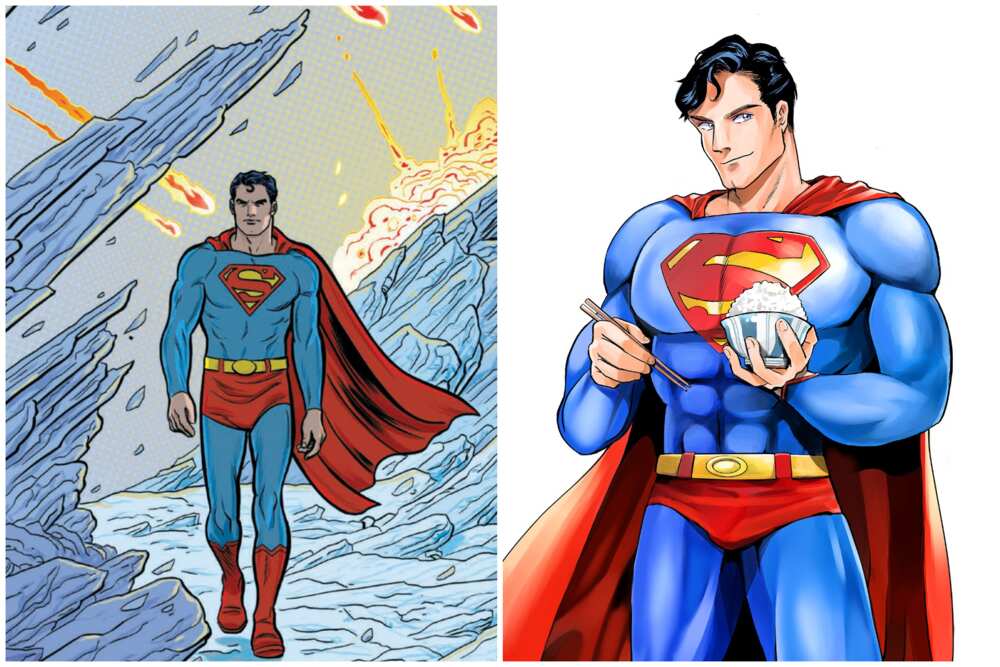 Superman is among the iconic and enduring cartoon characters in the superhero genre and has appeared in numerous comic books, films and TV shows. He possesses superhuman strength, speed, flying ability, and other extraordinary powers.
48. John Smith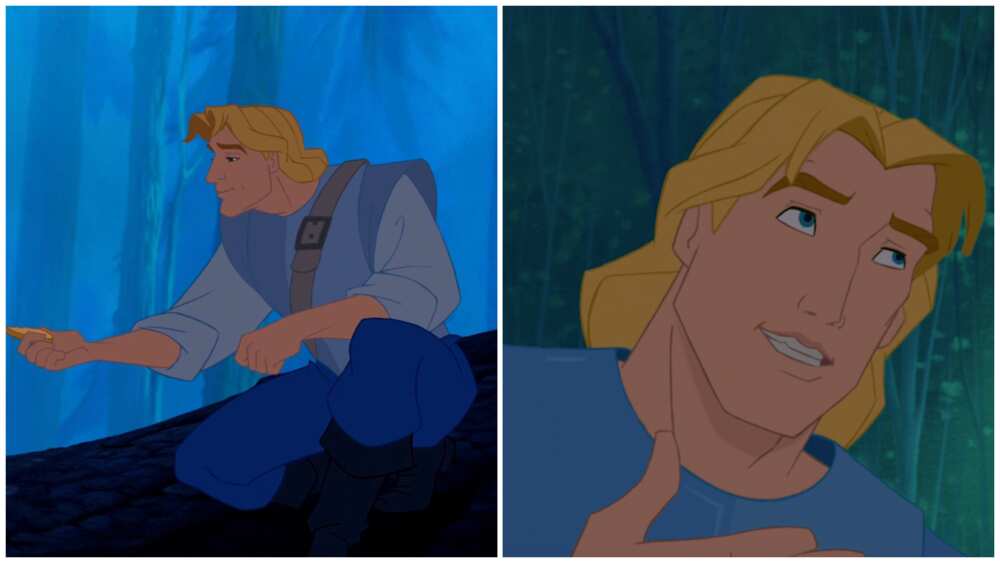 John Smith is the fictional character in Disney's 1995 animated film Pocahontas. John Smith is portrayed as a handsome, adventurous, courageous, and open-minded person.
49. Kristoff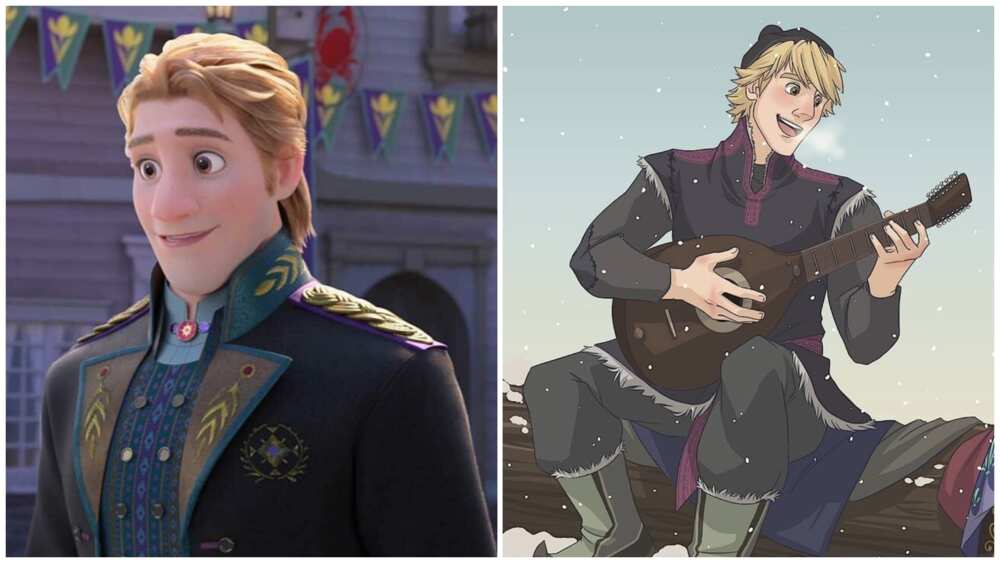 Kristoff Bjorgman is the lead character in Disney's 2013 animated film Frozen and Frozen II (2019). He is supportive, agreeable, and non-judgmental.
50. Prince Charming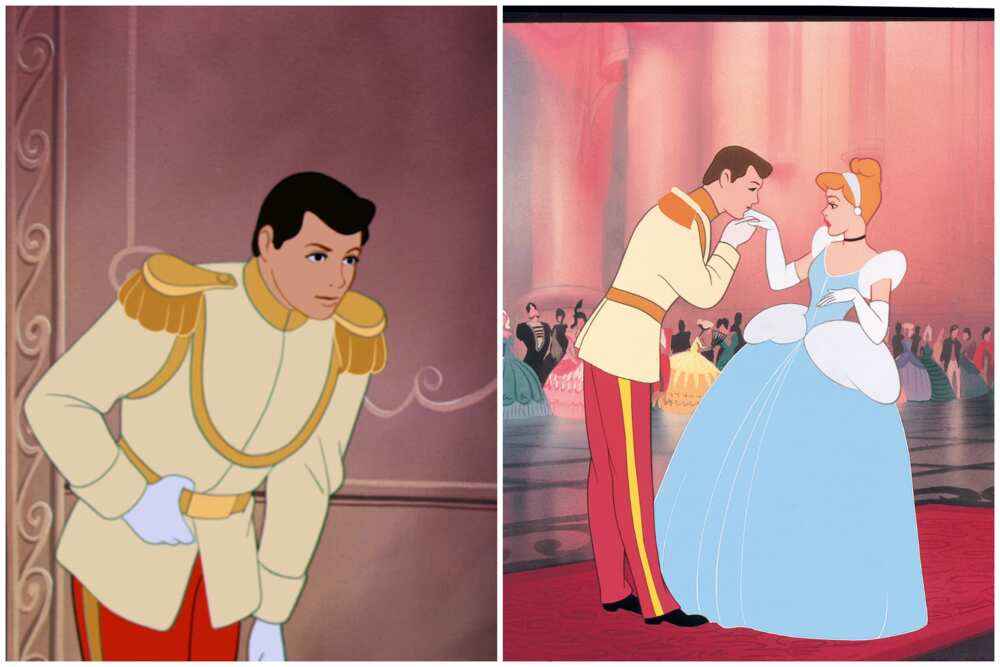 Prince Charming is the tritagonist of Disney's 1950 animated feature film Cinderella. He is the prince of a faraway kingdom, known for his dashing and handsome air.
Hot cartoon characters are considered cute based on their looks, roles, and personalities. The above are some of the hottest cartoon characters of all time from popular cartoons.
Legit.ng recently published an article about white-haired anime characters. Many white-haired characters have made significant contributions to the anime world.
Although white hair is commonly associated with old age, it is considered normal in anime. White represents nobility with a dash of magic, which these characters radiate. Discover some white-haired anime characters that are absolutely iconic and have stood out from various animes.
Source: Legit.ng