30 cutest anime girls of all time from popular shows and movies
Anime has produced intriguing characters over the years and fans can't get enough of them. In this fantasy world, there are female characters who are breathtaking, and their looks and personalities are addicting to viewers. They are cute and beautiful to look at and viewers fall in love with their characters too. These are some of the cutest anime girls of all time from popular TV shows and movies.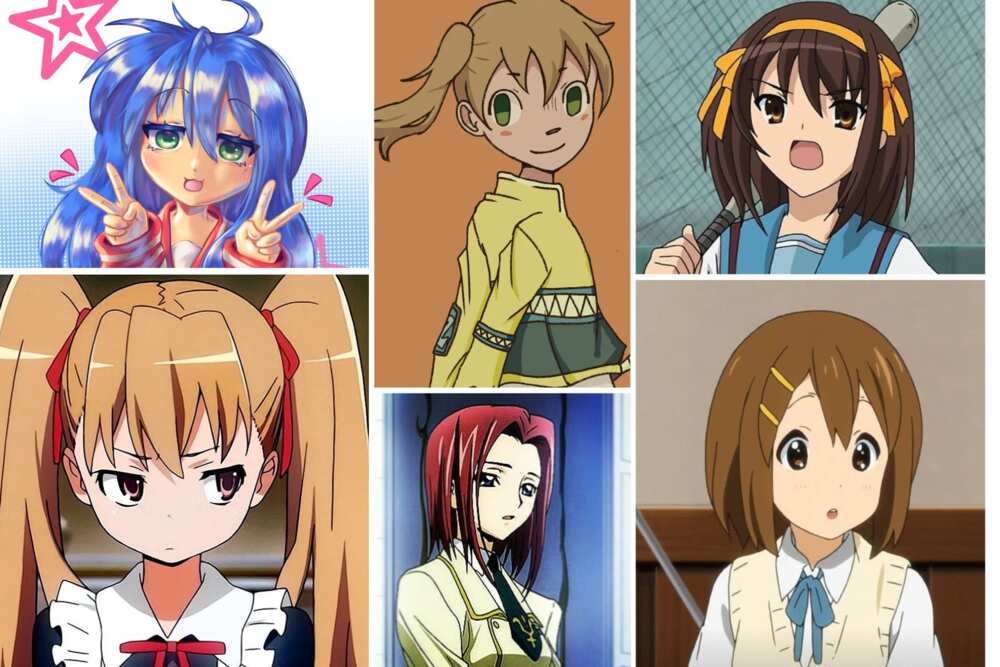 The anime world can be addicting, as it celebrates creativity and fantasy. Many characters are considered cute based on their looks, roles and personalities in the shows. If you are an anime fan, you may know the following female characters. These cute characters introduce viewers to new levels of retinal excitement.
30 cutest anime girls of all time
The fans have been introduced to numerous female characters who have taken the anime world by storm. These characters are not only cute and beautiful, but they are also intelligent. In no particular order, here are the cutest anime girls of all time.
1. Taiga Aisaka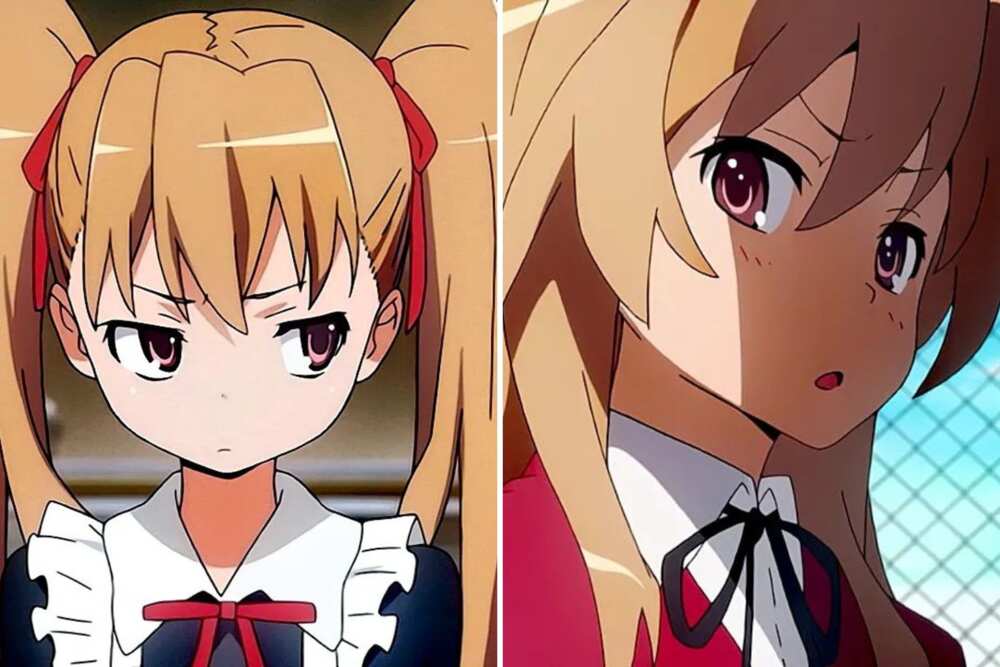 Taiga Aisaka is the queen protagonist and the most powerful character in Toradora! Her friend calls her Palmtop Tiger. She is cute and beautiful both inside and out, which is evident from her many love interests.
2. Winry Rockbell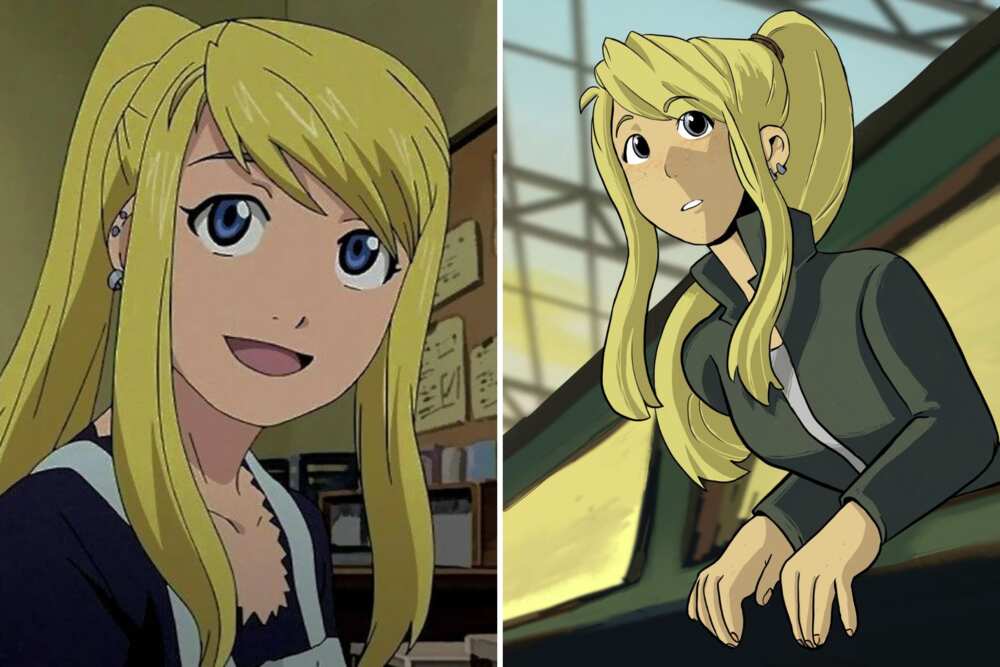 Winry Rockbell is a character in the Fullmetal Alchemist series. She is a cute sweetheart with a kind spirit. She can be emotional at times and is obsessed with machinery.
3. Maron Kusakabe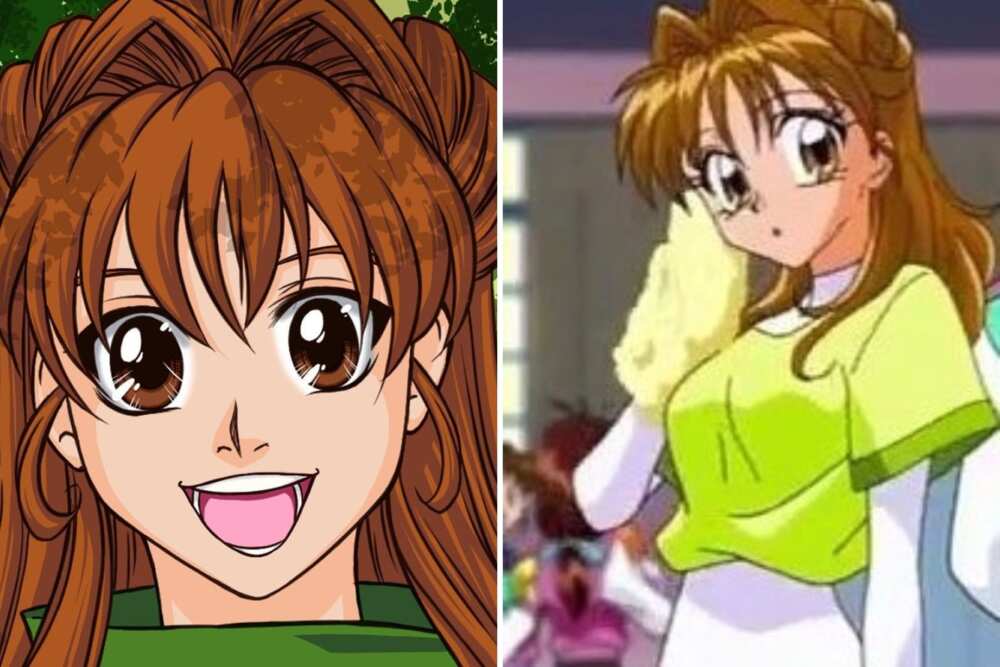 Maron Kusakabe is the lead character in the Kamikaze Kaitou Jeanne anime. She is a cute teenage girl with brown hair, and light brown eyes. Fans describe her appearance as angelic as her character is happy, energetic, caring and loyal.
4. Nobara Kugisaki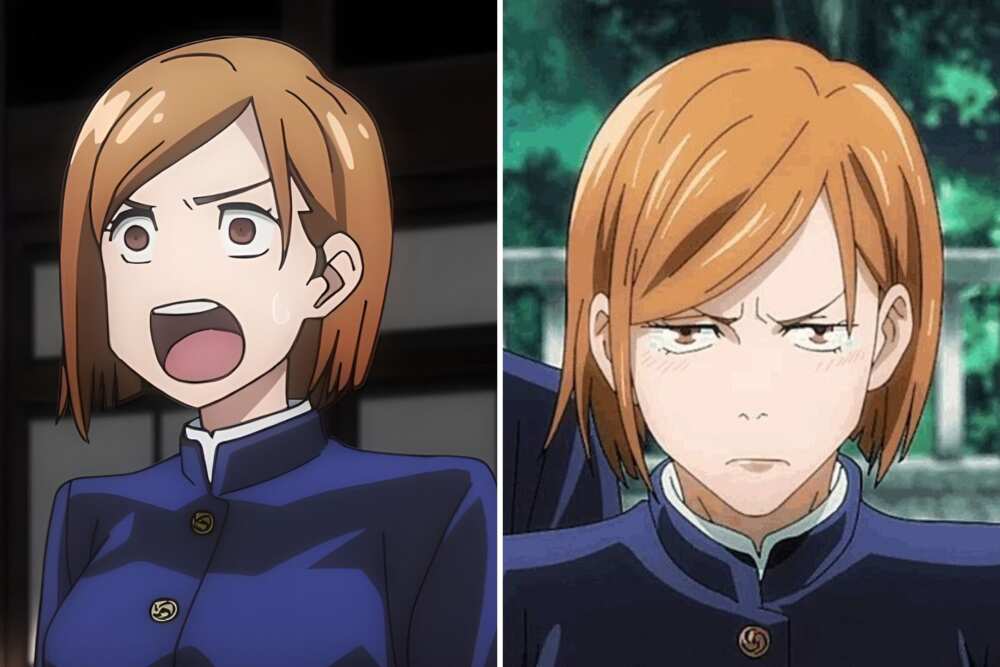 Nobara Kugisaki is a character in Jujutsu Kaisen. She is a sorcerer in training, and her personality is fun-loving, although she is a ruthless fighter. This cute sorcerer is a glamorous fashionista who loves to shop in the city.
5. Asuna Yuuki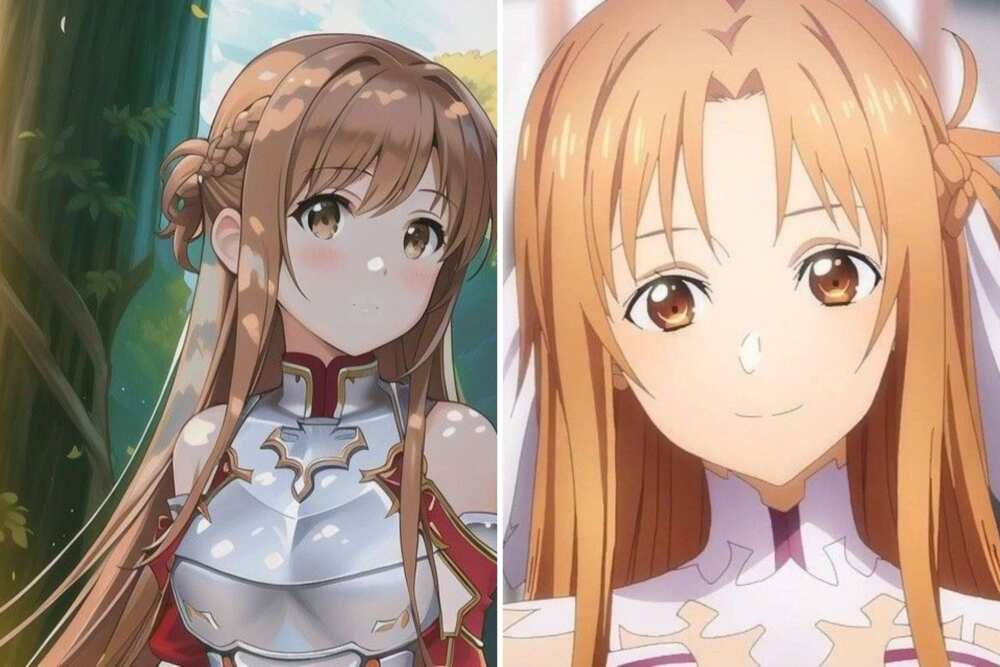 Asuna Yuuki, popularly known as Asuna, lover of Kirito, is the sub-leader of the Knights of the Blood Oath in Sword Art Online. She earned her the nickname, the Lightning Flash, due to her strength. She is a beautiful girl with a kind personality.
6. Yui Hirasawa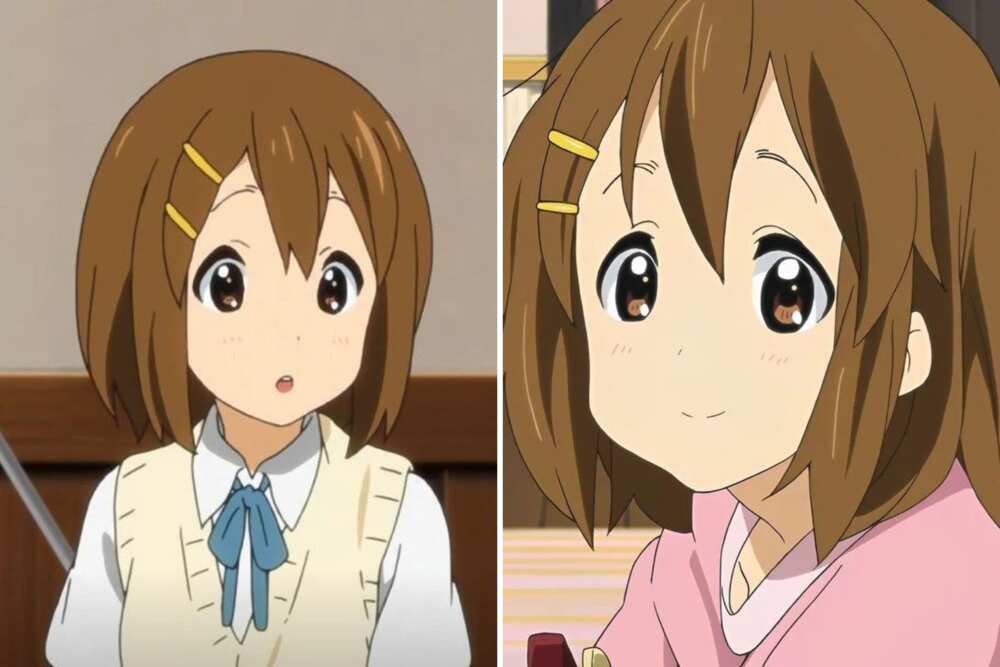 Yui is the main protagonist in K-ON! She is in a band called Ho-kago Tea Time where she is the lead vocalist and guitarist. Yui has a fearless personality, loves the stage and is a fashionista.
7. Nezuko Kamado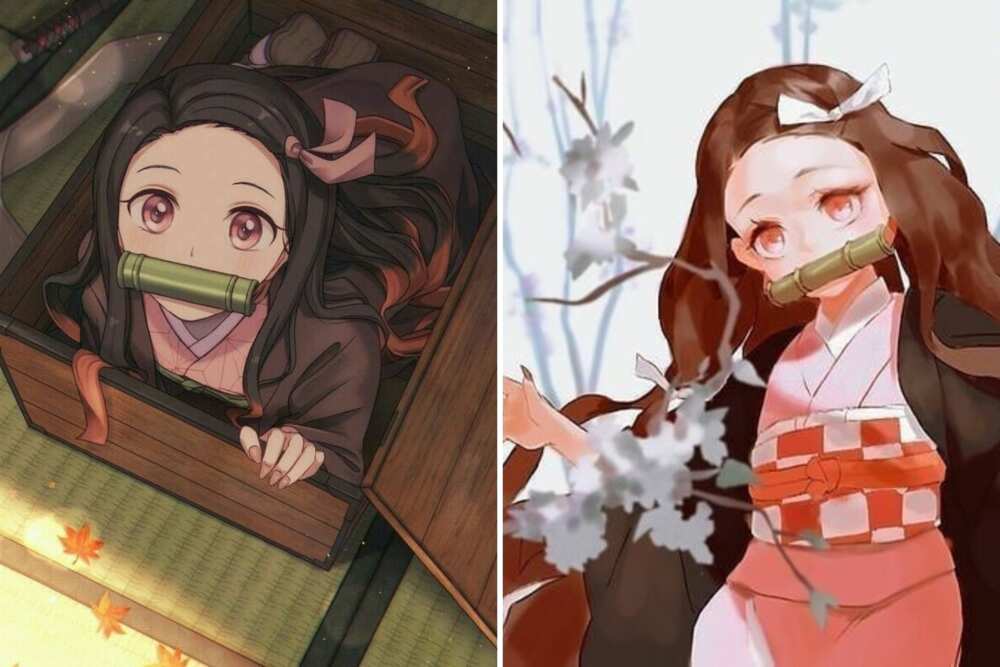 Nezuko is a charming female character from Demon Slayer in the manga series. She is a demon who was once a human. Her fair skin, claw-like nails, soft pink eyes, and black and orange hair make her unique.
8. Sawako Kuronuma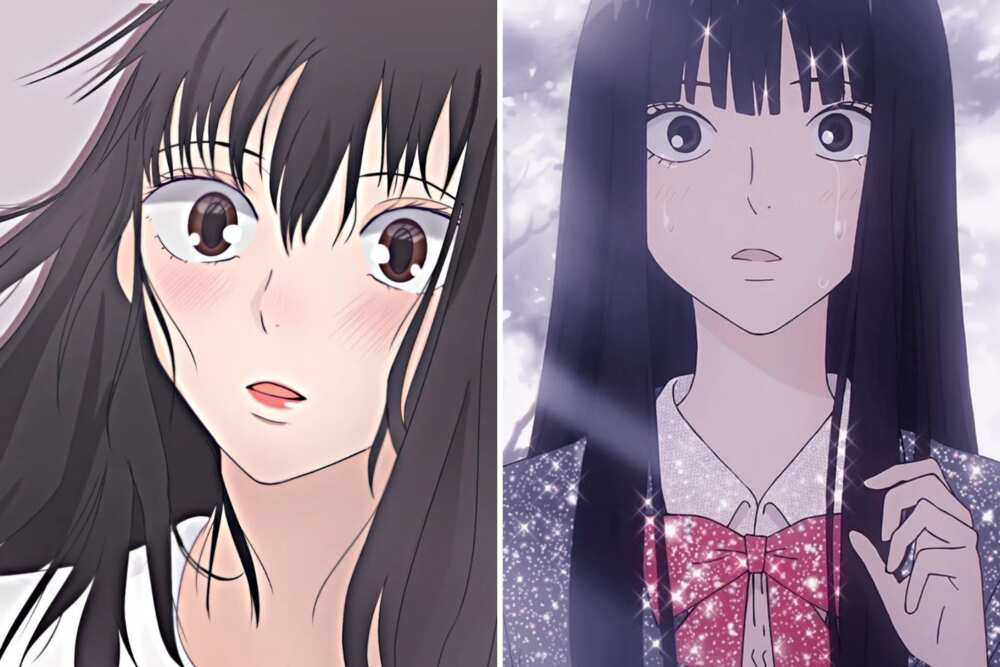 Sawako is the protagonist in Kimi ni Todoke: From Me to You. Sawako is cute and beautiful teenager in high school. Her petite figure, pale skin, thin lips, big brown eyes and black hair make her stand out amongst her mates.
9. Kagura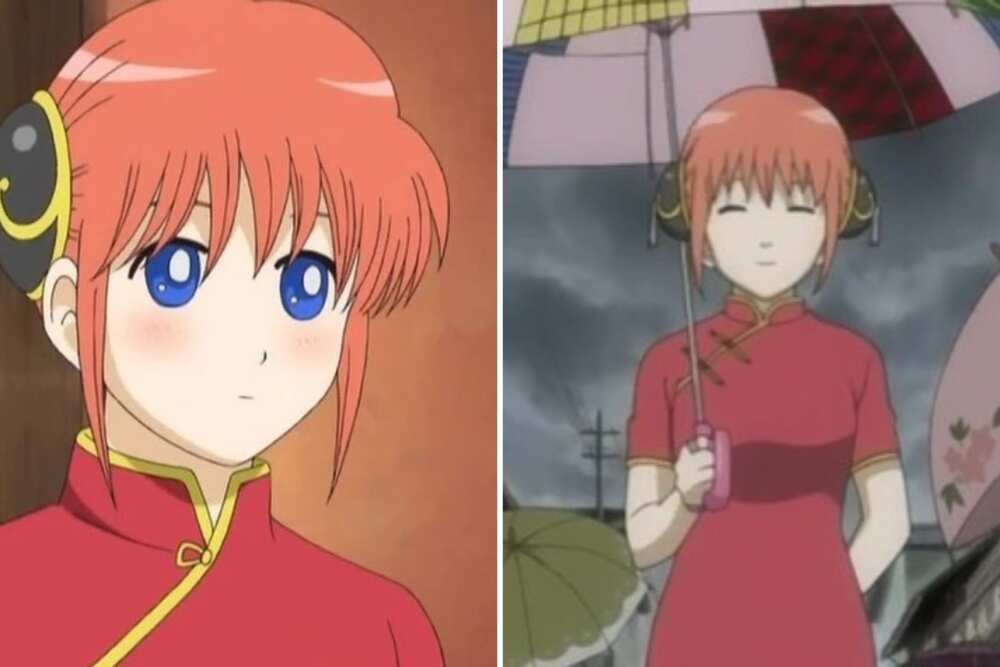 Kagura is a female protagonist and a member of Yorozuya in Gintama. She is cute with deep ocean-blue eyes, snow-white skin and red hair. Although Kagura is calm, she can be aggressive when provoked. Her sense of humour makes her lovable to her fans.
10. Sakura Kinomoto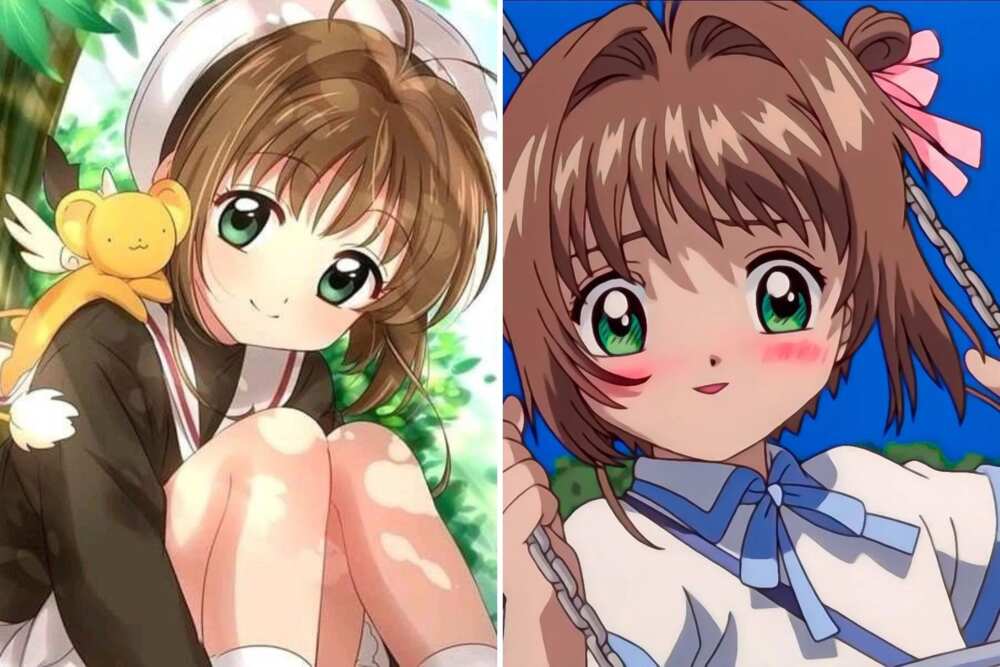 Sakura is the protagonist of Cardcaptor Sakura. She is cute, energetic, happy, cheerful, and sweet. Sakura loves sports and is a member of her school's cheerleading squad. She is good at skating and video games.
11. Saeko Busujima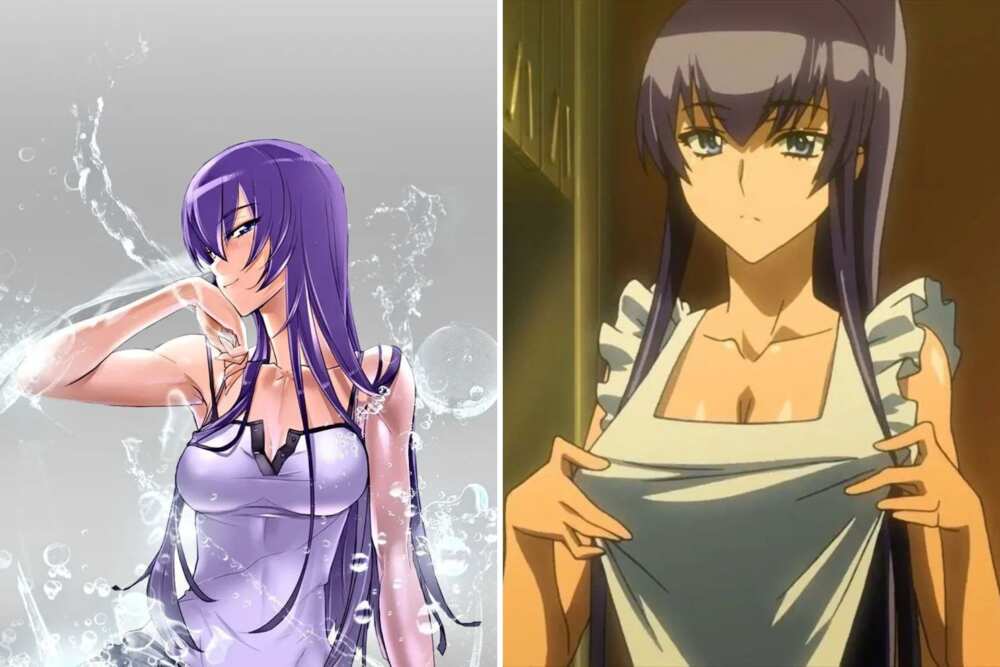 Saeko is a female protagonist of Highschool of the Dead. This character is caring, cute and strong. Her beautiful blue eyes, long hair, and tall stature make her stand out.
12. Tsubaki Nakatsukasa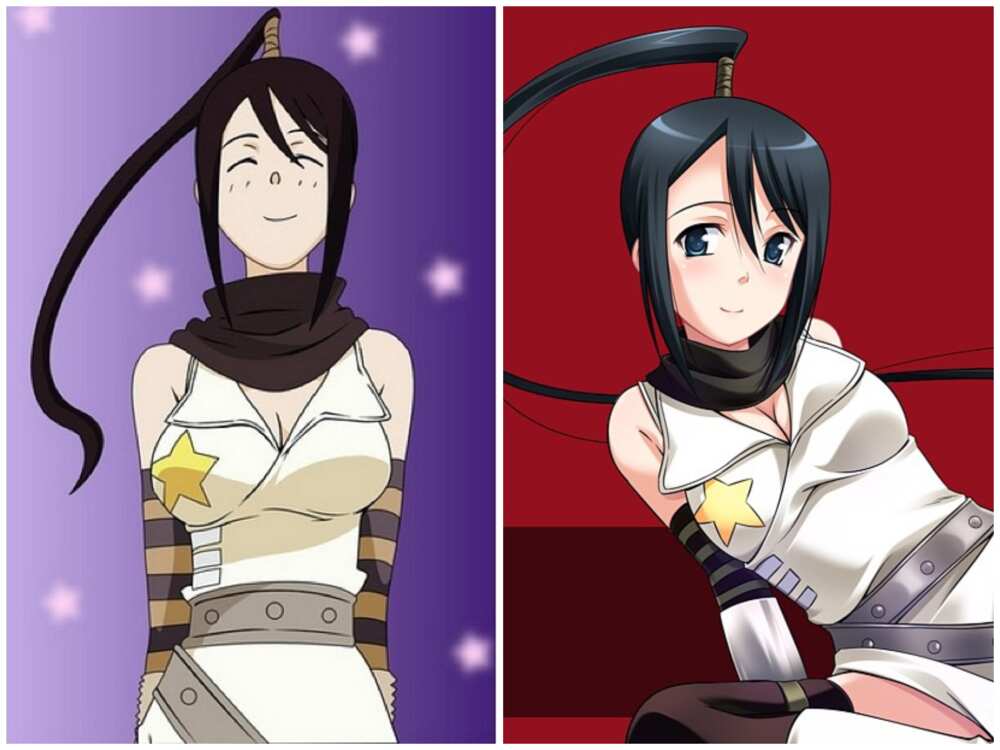 Tsubaki is the main character in Soul Eater and the weapon partner of the Black Star. The teenager is cute and attractive with her long black hair and indigo eyes. She has a gentle, understanding and polite personality.
13. Kosaki Onodera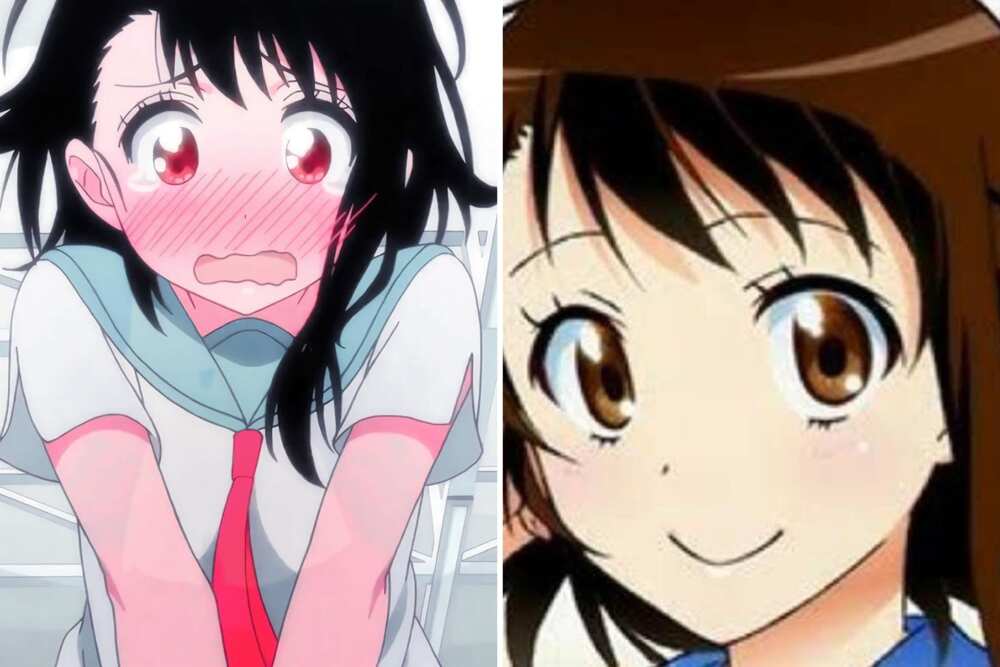 Kosaki is one of the cute anime characters of Nisekoi. She is kind but also aggressive when provoked. Her caring and gentleness make her loved by fans, not forgetting her beautiful big brown eyes.
14. Amu Hinamori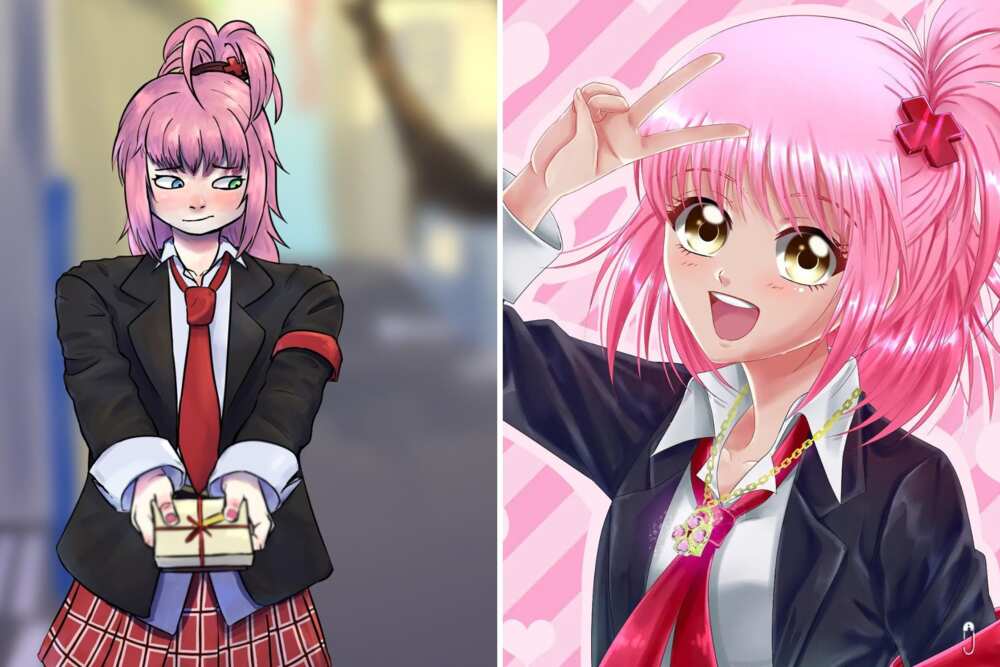 Amu Hinamori is a cute anime character in the Shugo Chara! series. This beautiful character is introverted and shy but also spicy. She is a calm and kind-hearted student of Seiyo Elementary.
15. Haruhi Fujioka
Haruhi is the lead character in Ouran High School Host Club. Although she is a girl, Haruhi acts as a boy when hosting. She is sdorable in her boy uniform, and fans can't get enough of her cuteness.
16. Koko Kaga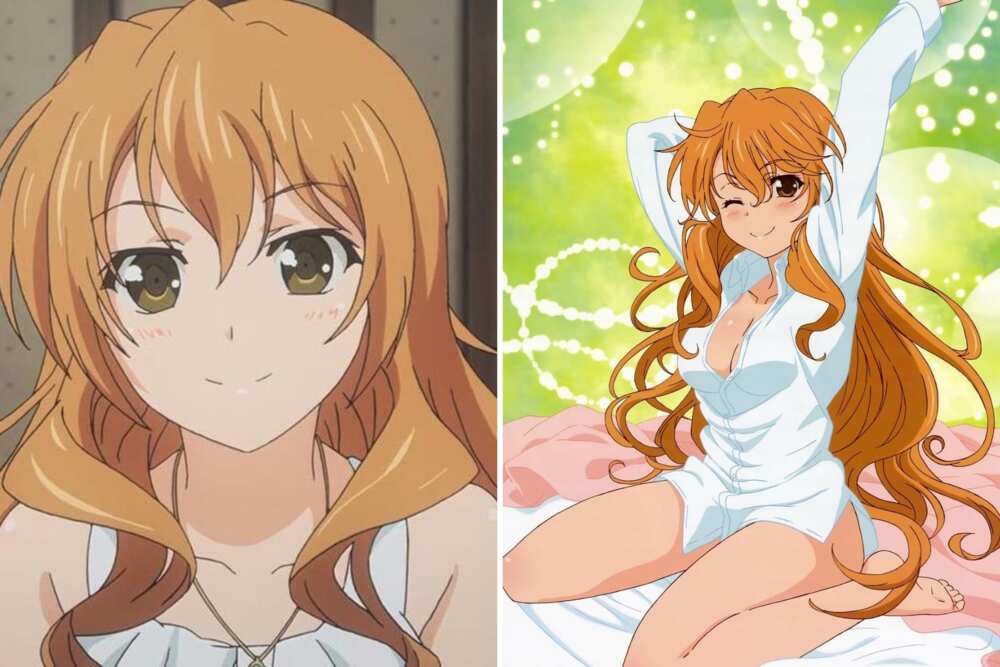 Koko is the lead female character of Golden Time. The talented musician is a good pianist, although her parents are against it. She is one of the cutest anime girls who are beautiful and calm.
17. Shiro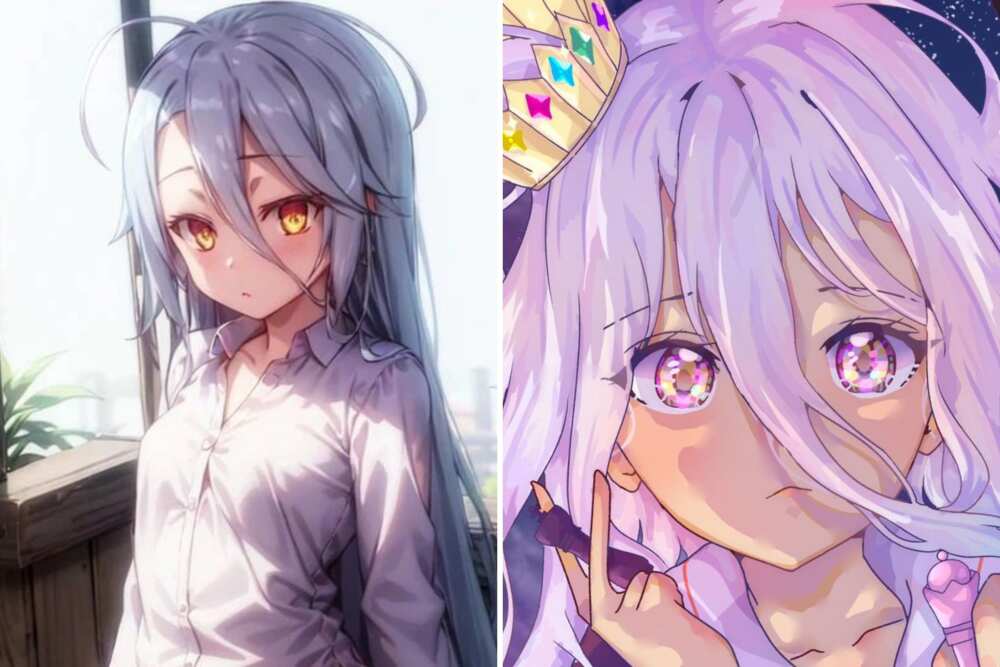 Shiro is a character in No Game No Life. She is a friend of Sora in one of the games, and they are inseparable. The gamer is not only beautiful, but she is also a charmer.
18. Misaki Ayuzawa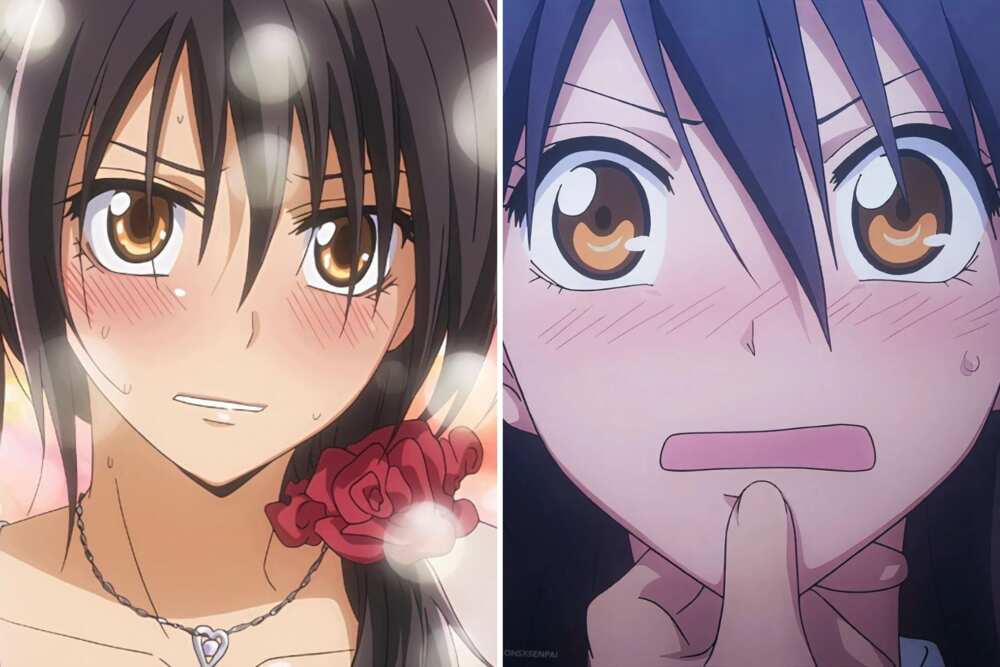 Misaki Ayuzawa from Kaichou wa Maid-sama! is a student at Seika High School and is the student president. She also works as a maid at Maid Latte part-time. This heroine is strong and competitive but also cute and attractive.
19. Chika Fujiwara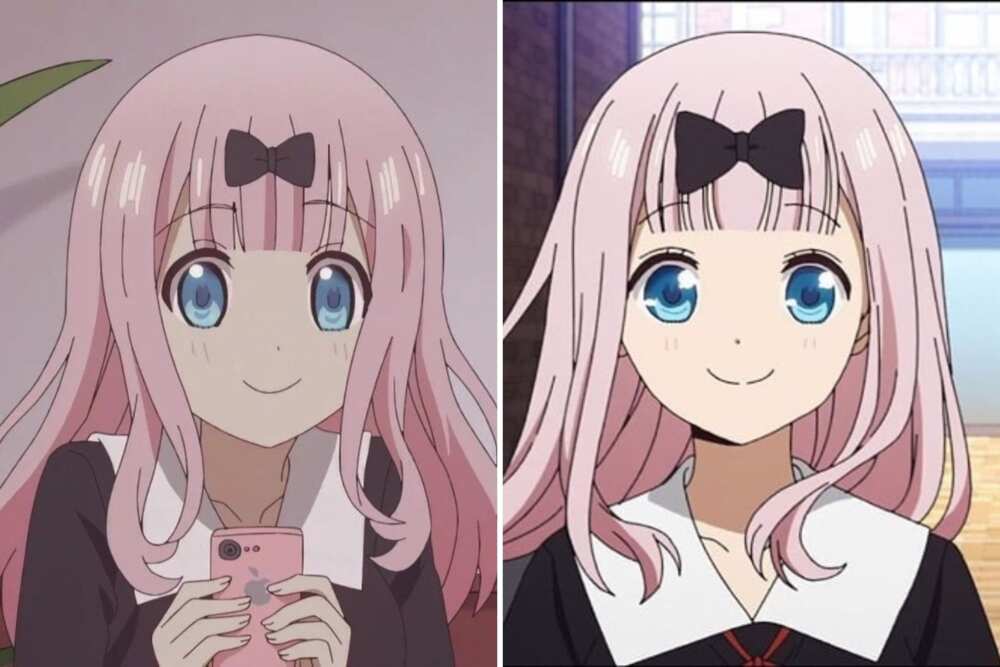 Chika is a lead character in Kaguage-sama: Love is War. The protagonist is the secretary of the Shuchiin Academy student council. She is a cute, adorable girl who loves to gossip.
20. Eri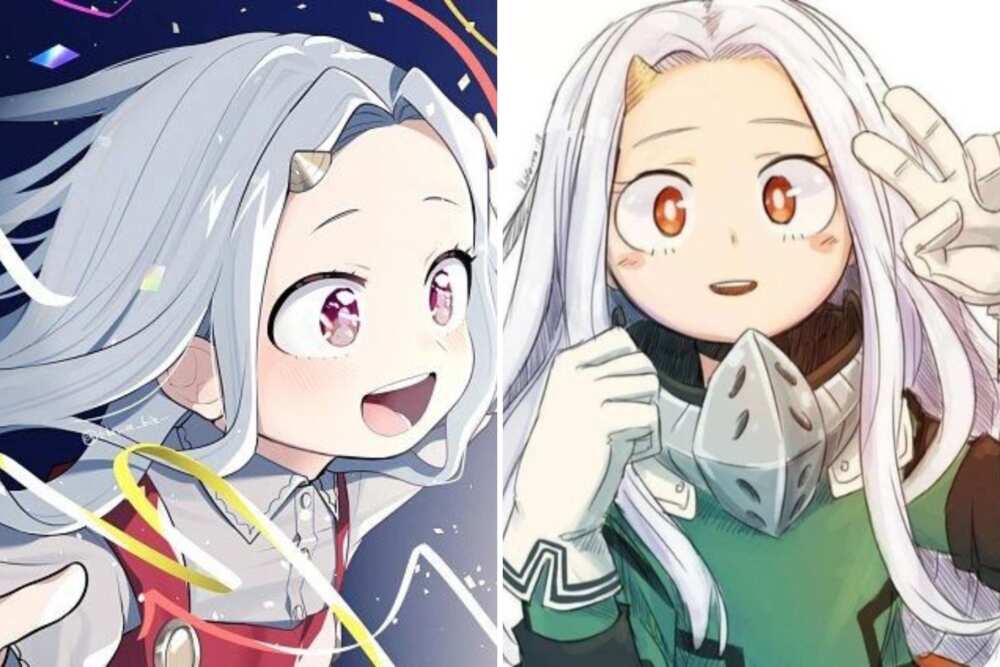 Eri is a cute character from My Hero Academia. She was experimented on, but Deku saved her and brought her to U.A. This girl is innocent and lovable, especially when she smiles for the first time during a festival in her class.
21. Haruhi Suzumiya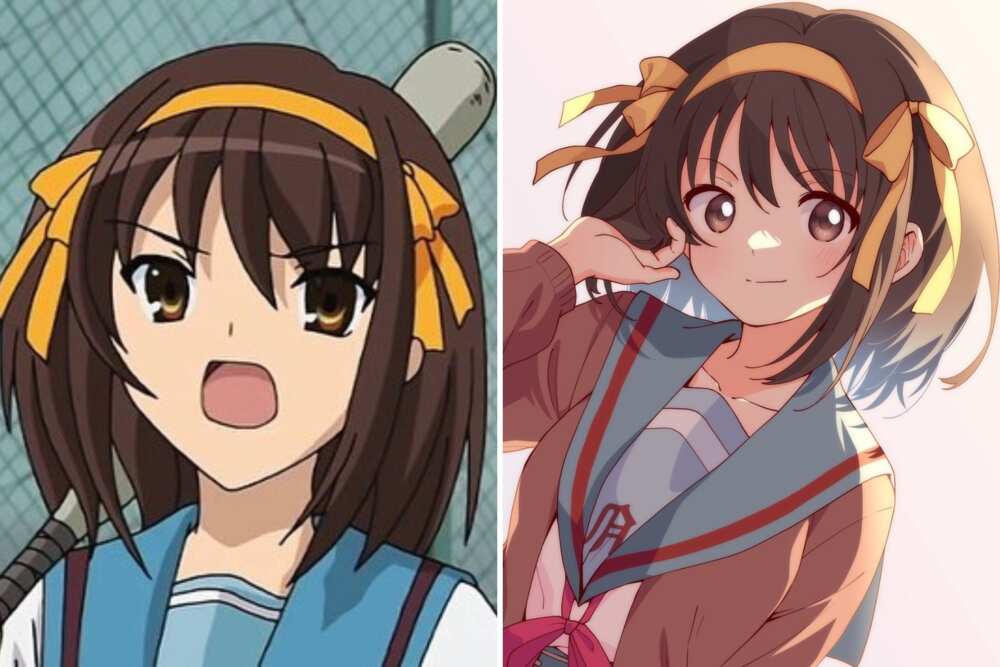 Haruhi is a character in the eponymous anime. Although the series is named after her, she is not the main protagonist. This character has God-like abilities where she creates, reshapes and destroys reality as she pleases.
22. Konata Izumi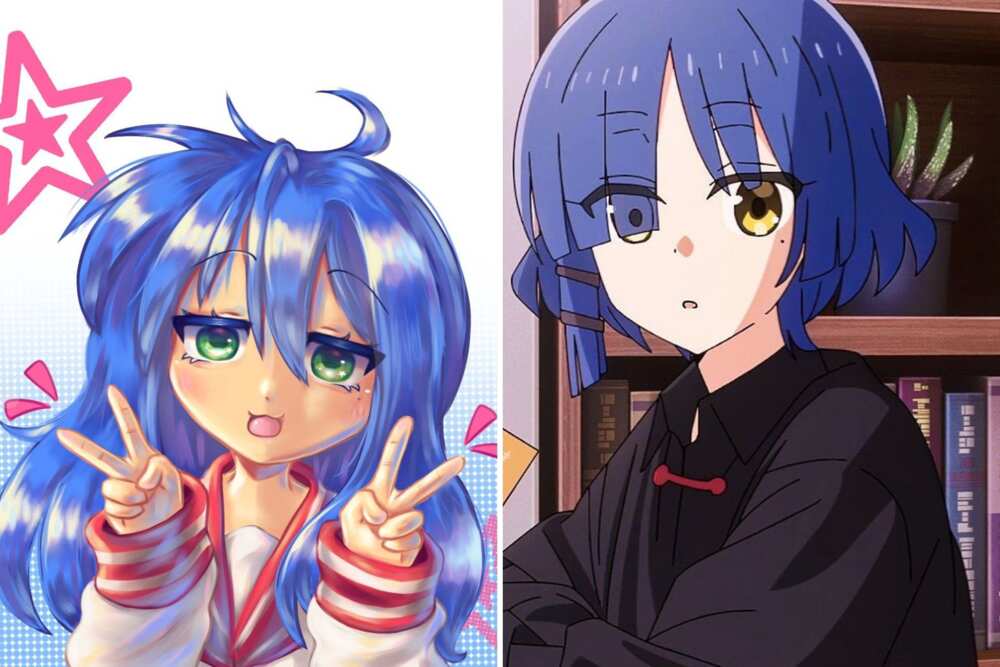 Konata Izumi is the lead character of Lucky Star. She is not only a sweetheart but a beauty to behold. Her green eyes, long blue hair and cute smile have earned her a huge fan base. Although she is lazy and naughty, she is also intelligent and funny.
23. Maka Albarn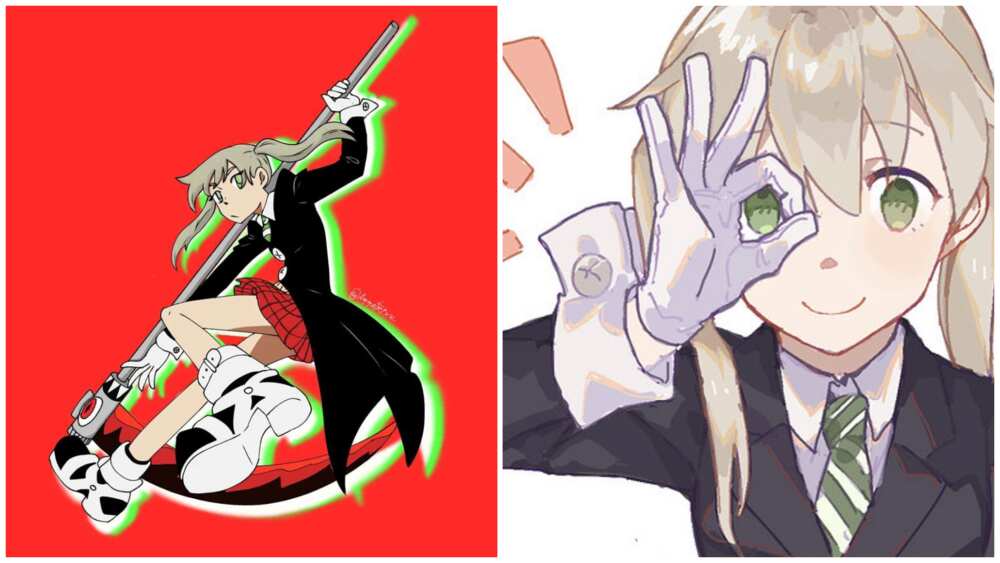 Maka is the main protagonist of the Soul Eater anime series. She is a teenage schoolgirl with large green eyes and blonde hair and is a kind-hearted, reliable and sensible.
24. Yuno Gasai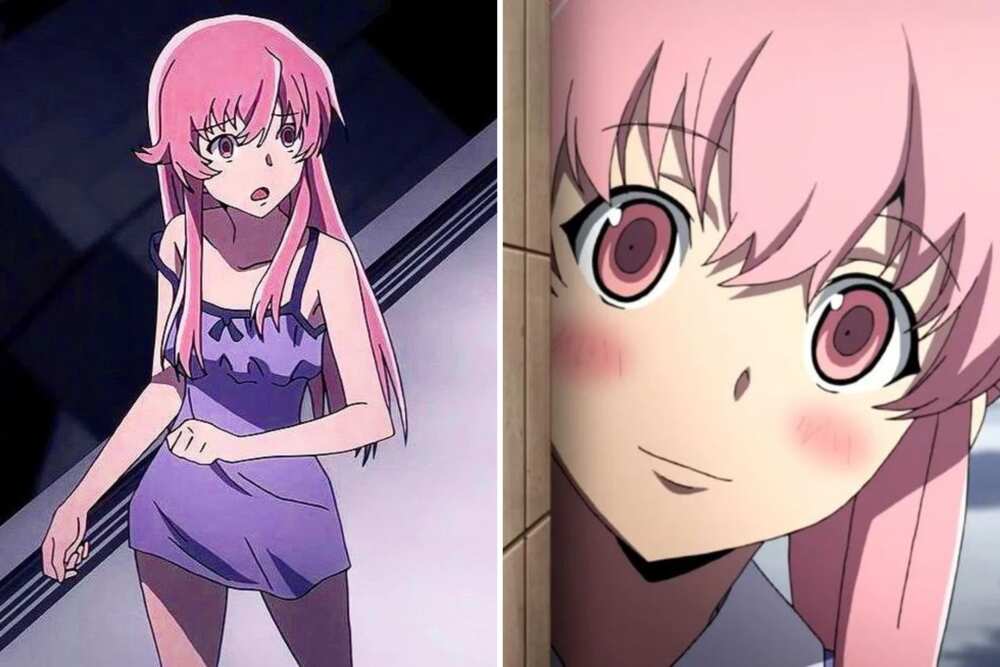 Yuno is the female protagonist of the Future Diary in the Japanese manga series. Although she can be opportunistic and mean, she is charming and cute.
25. Sango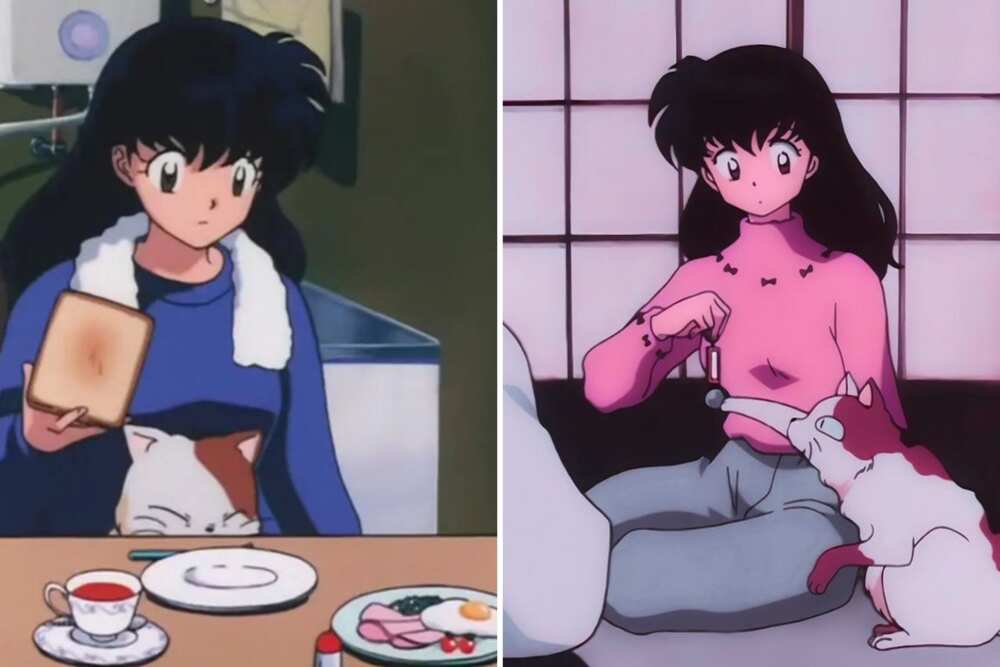 Sango is one of the female protagonists of the Inuyasha anime series. The teenager has long brown hair and big brown eyes, which makes her one of the cutest Demon Slayers. She is strong, brave and responsible.
26. Victorique De Blois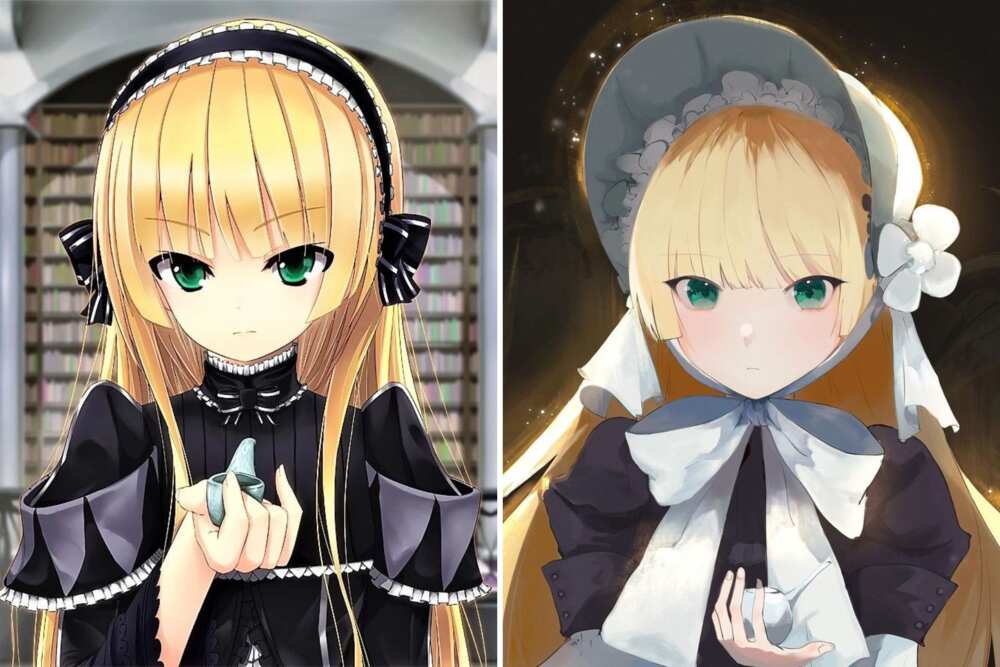 Victorique is a cute teenager who studies at Saint Marguerite Academy in Gosick. Her emerald eyes, light blonde hair, and small stature make her look like a doll.
27. Kurisu Makise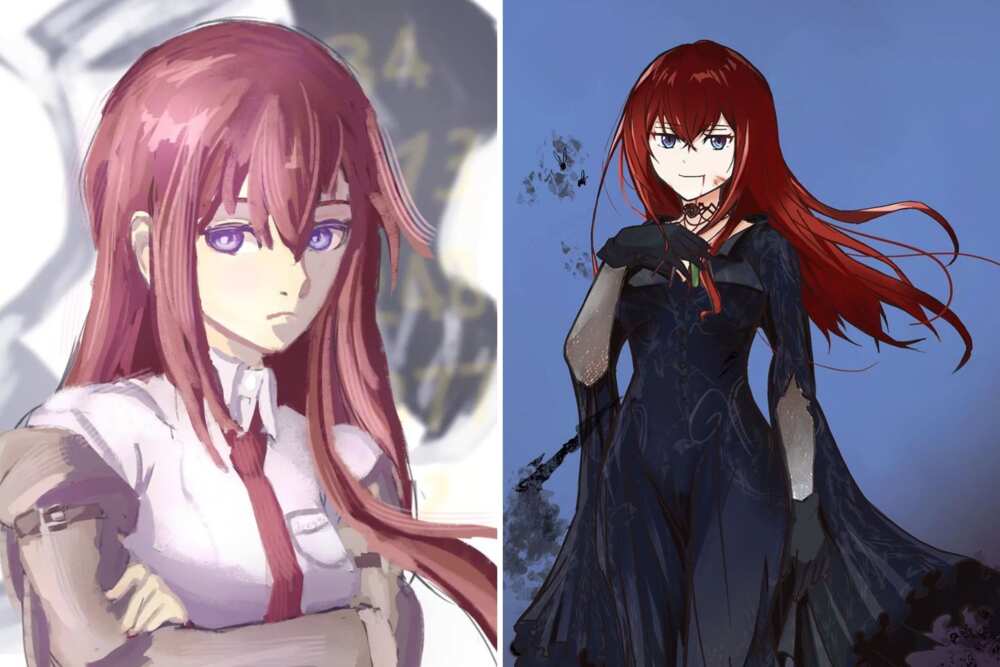 Kurisu is the main female character and one of the cool anime girls. The Steins; Gate girl has a cute face, violet eyes, red hair, unique fashion and sarcasm is out of this world.
28. Kallen Stadtfeld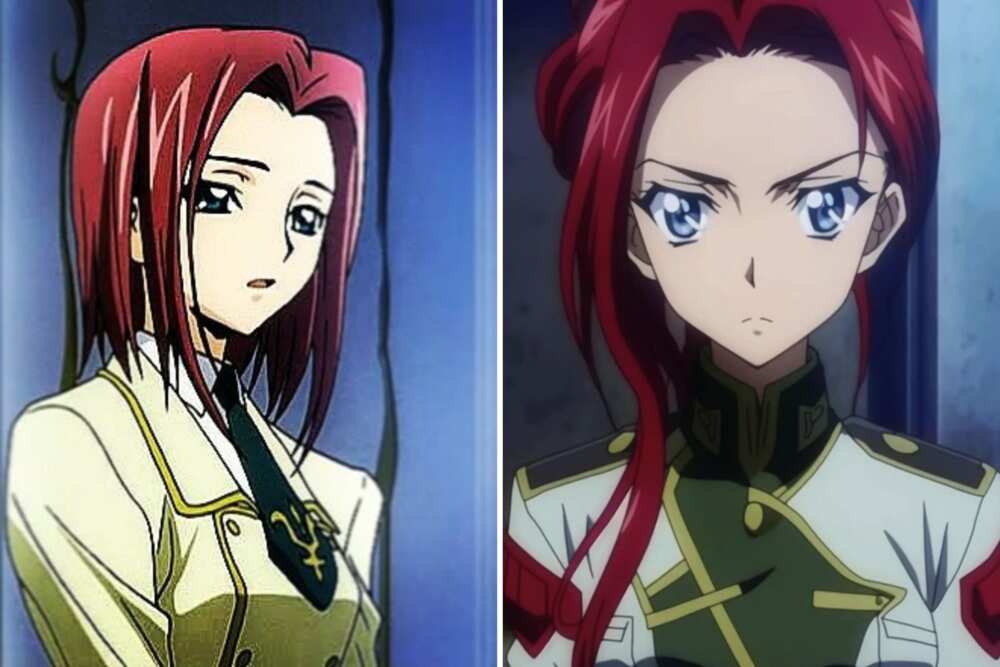 Kallen is a character in Code Geass: Lelouch of the Rebellion. She is a strong, beautiful girl who leads a double life. Kallen has cute big blue eyes, petite figure, and red hair.
29. Mei Misaki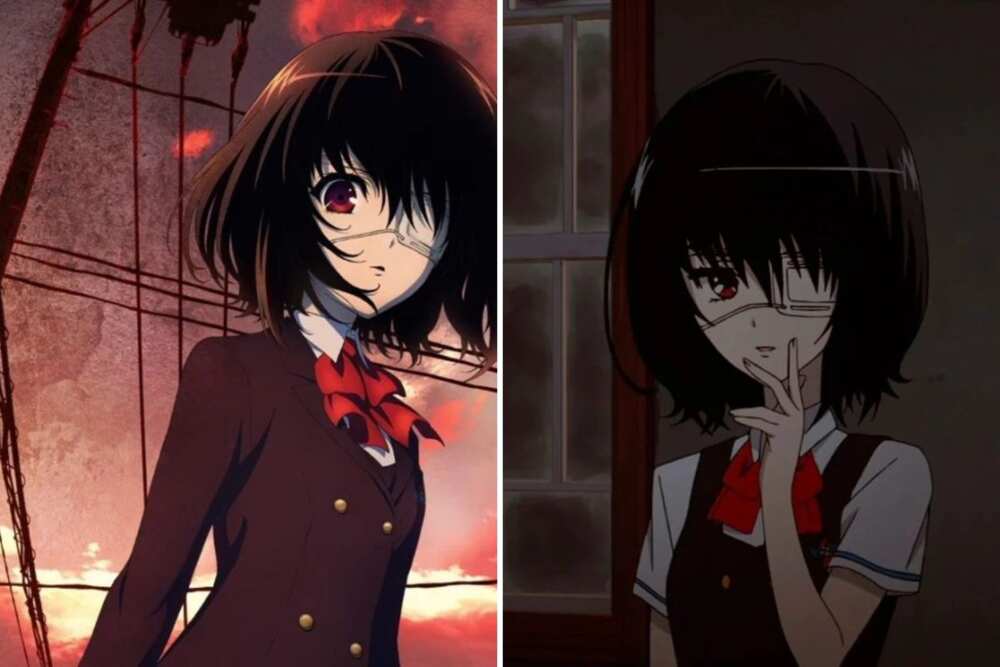 Mei Misaki from Another is one of the best girls in anime. She wears an eye patch gifted to her by her mother. Despite going through a lot, Mei is selfless, sympathetic and calm.
30. Hitagi Senjougahara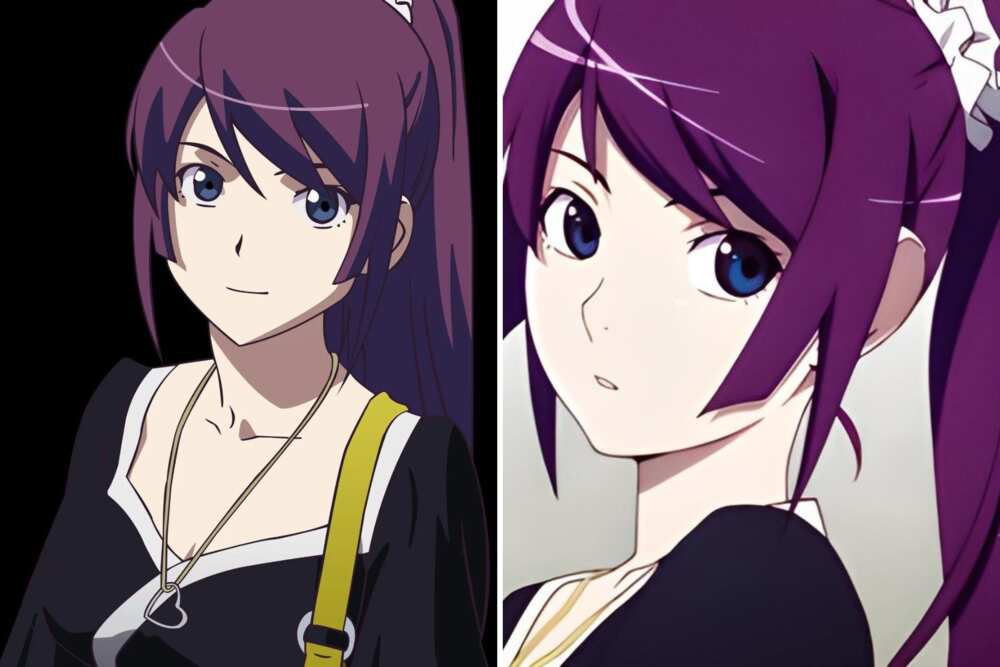 Hitagi is the main heroine of Monogatari. She has beautiful dark blue eyes and long purple hair that win viewers' hearts. Hitagi is guarded and can be aggressive when provoked.
There you have it, 30 cutest anime girls of all time from popular shows and movies. These aesthetic female characters have entertained fans and intrigued them with their beauty and personality. They have attractive features and endearing personas, leaving viewers glued to their screens.
Legit.ng published an article about white-haired anime characters. Anime characters are designed with creativity since they represent a fictional world. They are primarily attractive for their power, personality and physical appearance, such as hair colour.
Most anime characters have unique hairstyles that come in different hair colours and textures. White hair is one colour that many of these characters have. These white-haired characters are intelligent, logical, observant, kind and modest. The characters are iconic and have kept viewers glued to their screens.
Source: Legit.ng