150+ cool anime names for boys and girls and their meanings
Anime is a global phenomenon that originated in Japan. It encompasses culture, art, and entertainment. As a result, anime names have rich history and meaning, and more and more modern-day parents are giving them to their children. If you are looking for anime names for your child, here is a list of choices to consider.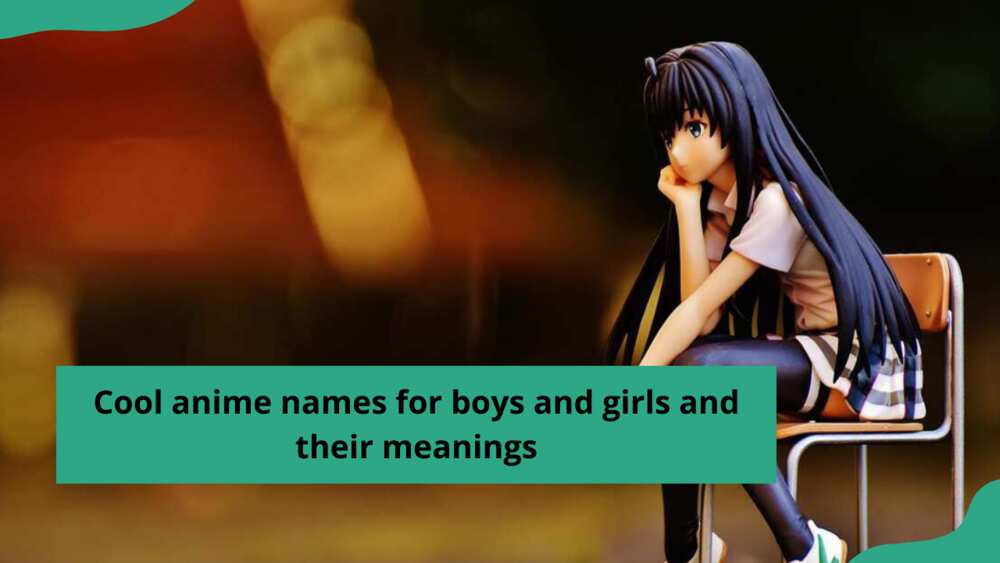 Did you know that not all anime names have a Japanese origin? While the phenomenon has its roots in Japan, anime names are drawn from different cultures.
150+ cool anime names for boys and girls
There are numerous names options to choose from, but the cool ones are those that feel right for your child and are meaningful. Choosing what to call your little boy or girl is a daunting task for many parents because there are millions of options. Therefore, the one you choose must sit right with your gut.
Anime names for boys
A cute name is one that sounds nice to the mind and is smooth to pronounce. Here are some excellent best male anime names.
Akatsuki: The red moon
Aoiro: The colour blue
Arata: Fresh or new
Ash: An English name drawn from the ash tree
Astro: Greek for a boy of the stars
Bolt: Anglo-Saxon for a small farm
Chiyoko: A thousand generations.
Chouko: Butterfly child
Daisuke: Means the great one
Elric: Means king
Haruki: One who shines brightly
Haruto: Sunlight
Hiroshi: Tolerant, prosperous, or generous
Ichigo: Strawberry
Itachi: Japanese for a weasel
Jun: Chinese for king or ruler, or Korean for handsome and talented
Kaoru: Fragrant or one who smells nice
Karatachi: Trifoliate orange
Kuro: Black
Naruto: Japanese for fish cake
Roy: Irish for red
Shikamaru: Japanese for deer-like
Takashi: Noble and prosperous person
Tōshirō: Talented or intelligent
Yuu: The gentle person or one who is distant and leisurely
What are some cool anime character names for boys?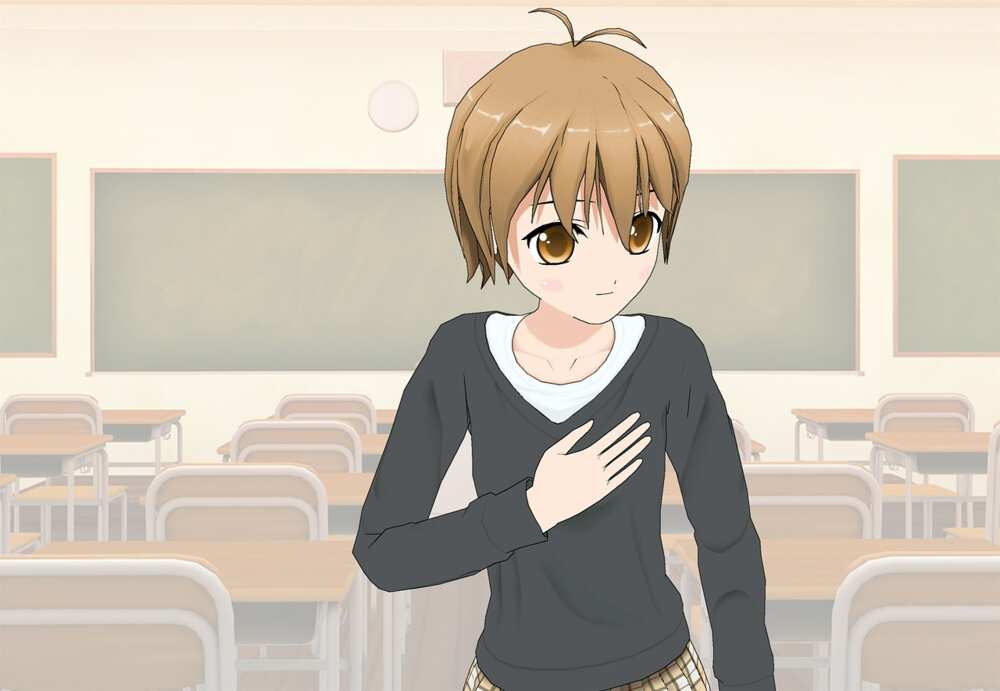 In the present-day world, there is a shift towards picking cool and unique names for children. If you are a fan of the anime genre, here are some cool male anime names one can choose from.
Alex: Greek for defender of man
Alphonse: German for one who is ready for battle
Brock: English for badger-like
Daiki: Japanese for shining
Dante: Latin for enduring
Elrick: English for a king
Hideo: An excellent man
Hikaru: A pioneer or the first
Isamu: The courageous one
Jiraya: Young thunder
Kouki: Happiness and joy
Kouta: The peaceful one
Levi: Hebrew for joined together
Masashi: Commander
Megumi: Love, blessing, or affection
Noburu: It means to expand
Osamu: Discipline
Ryoichi: A good person
Ryuu: A dragon
Seiji: Lawful
Shinichi: The truthful one
Tanjiro: A high-valued son
Tatsuya: An achiever
Tenzin: One who holds teachings
What are some of the dark male names in anime?
Depending on the circumstances, some children are given names with dark meanings. Some common options with dark connotations are listed below.
Akui: Malicious or spiteful
Akuma: Demon or devil
Akuma: The trickster
Inuyasha: Dog demon
Kage: Shadow or silhouette
Kokushibou: Black death or dark lord
Kokuto: Black blade or dark sword
Kurai: Gloomy
Kuro: Black
Kurogane: Black steel or dark metal
Nikushimi: The spiteful one
Obake: Ghost or apparition
Yami: Darkness shadow
Yami: Prince of darkness
Yoru: Night
Youkai: Apparition, spirit, or phantom
Zankoku: The unforgiving one
Cute anime girl names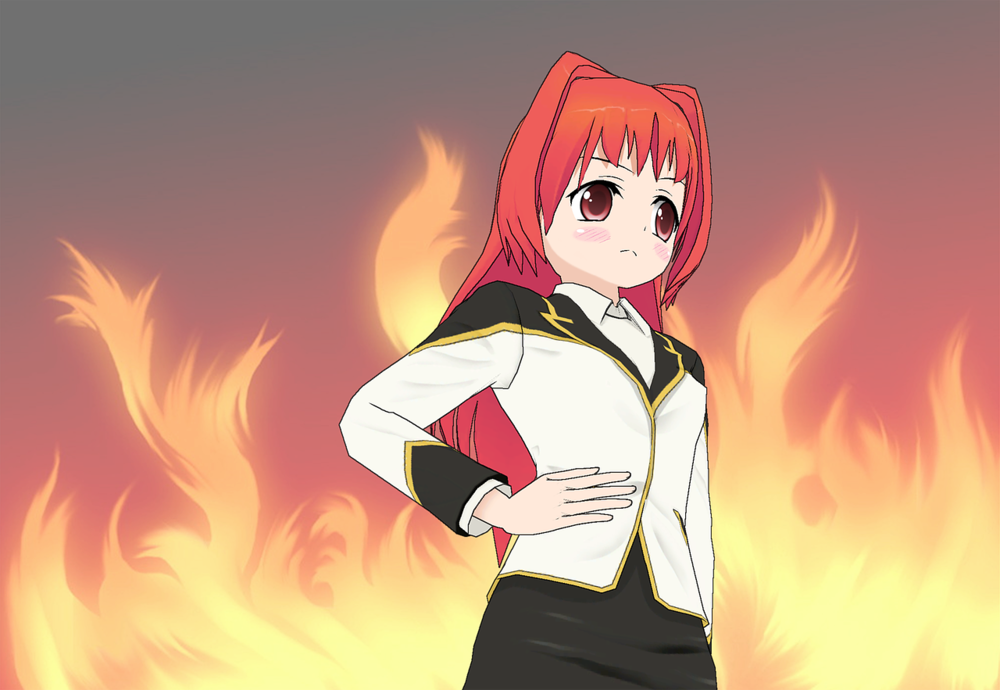 Selecting a name for your daughter is also a big responsibility. It is a fun yet stressful experience for most parents. You should always look up the meaning of a name before picking it. If you are an anime lover, consider giving your newborn daughter one of these anime nicknames.
Ai: Japanese for indigo
Akira: Bright, clear, or intelligent
Aku: Powerful demon
Aoi: Hollyhock flowers or wholesome person
Asami: Hemp or future
Aya: Beautiful or colorful
Chi: Blood
Haruka: Remote or distant
Hei: Square jewel or blessing
Kei: Rapture
Makoto: Dark truth or sincerity
Rin: Dignified demon
Sakura: Japanese for cherry blossom
Shi: The strong one
Shion: Means aster
Sofiya: A name of Russian origin meaning wisdom
Taiga: Designed to sound like the word "tiger"
Tamaki: Ring
Tomoko: Wisdom child
Tooru: Pierce
Yakumo: Eight clouds
Yoko: Ocean child
Yui: To tie or bind
Yuki: Happiness or snow
Yūko: Gentle child
Yuri: Lilies or abundant ideals in Japanese, or light of God in Hebrew
Cool anime girl names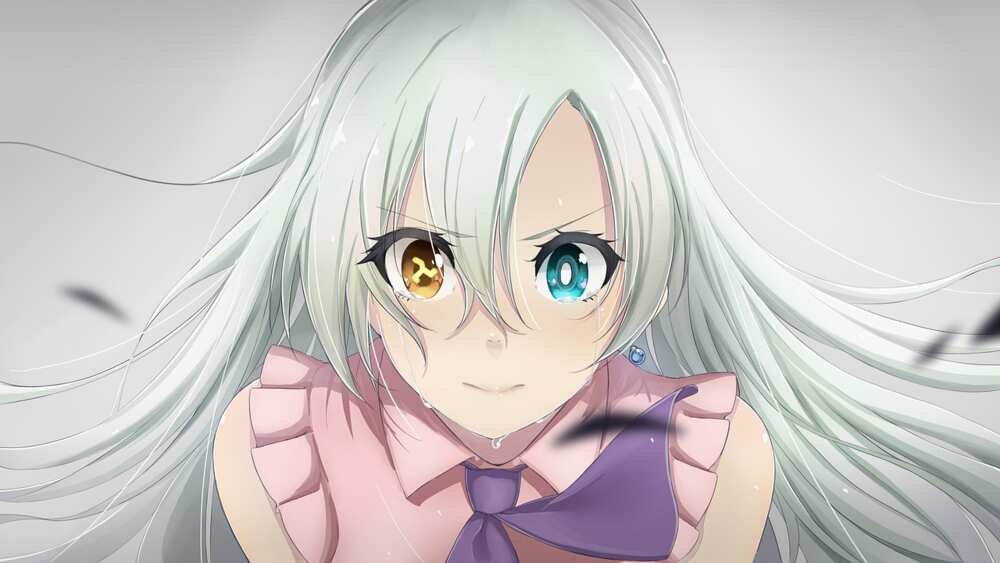 If you are searching for a name for your baby girl but are unsure what kind of name will best suit your child, consider the cool options below.
Abigail: My father's joy
Aika: Time (Finnish)
Aiko: Love child
Aimi: Beautiful love
Akeno: Japanese for in the morning
Aki: Bright or glistening
Asuka: Perfume
Hanako: Flower child
Hayate: The smooth one
Hikari: Light or radiance
Hinata: Sunflower or facing the sun
Itsuwa: Peace, calm, or serenity
Kyouko: Respectful or influential
Mikasa: Beautiful blossom flower
Motoko: Resourceful child
Nadia: Delicate, moist, or tender
Nobue: Delight or pleasure
Rei: Beautiful or lovely
Rena: Born again
Rika: Means pear or flowers
Seibā (Saber): The truthful one
Shizuka: Quiet or fragrant
Tohru: Clear or persistent
Usagi: Rabbit
What are some nature and colour inspired anime girls' names?
It is a common notion that girls love bright colours and nature. If you want a girly and colourful name for your daughter, consider the unique anime names below.
Chinatsu: A thousand summers
Fubuki: Snowstorm
Kanna: Summer waves
Miyako: Beautiful night
Moriko: Forest
Nagisa: Beach or water's edge
Nanami: Seven seas
Sora: Sky
Uiharu: Early spring
Akane: Japanese for brilliant or deep red
Ayano: Japanese for color
Kohaku: Amber
Kushina: Beautiful black stone
Aesthetic names from popular anime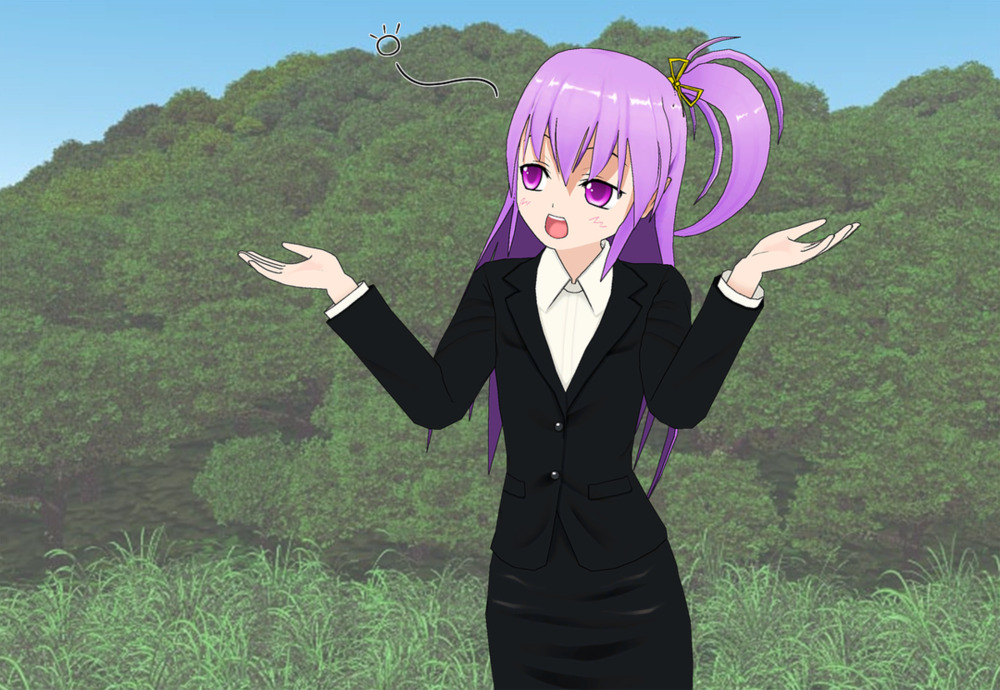 Popular anime often have a large and dedicated fan base. Choosing a name from a beloved anime can create an instant connection with everyone around you. Here are cool names you can go for.
Thurston: Hammer of Thor
Betzalel: In God's shadow
Blagdan: From the shadowy valley
Bashira: A predictor of good news
Etsuko: A child of happiness
Fumio: Scholarly child
Gohan: Cooked meal
Gilgamesh: Ancestor is a hero
Goku: Aware of emptiness
Haru: Born in the spring
Hiroyuki: Harmony
Izuku: Hero
Katsuhiko: Respectable man with wit and virtue
Jiro: Second son
Michio: Man on a journey
Moe: Dark skin, to love, and God's helmet
Mikio: Three trees together
Natsu: Born in the summer
Kirito: A person who cuts
Obit: Respectable person
Renji: To make happy
Shinjiro: Truthful
Taichi: Large one
Itaru: Advance the road
Takumi: Skillful one
Yukio: Snow boy or happy boy
Yuu: Gentle or lithe
Yo: Honest
Yoshi: Quiet
Sho: One who can fly
There are numerous anime names for boys and girls to choose from in the modern-day world. Hopefully, the list above helps you get the perfect one for your little boy or girl.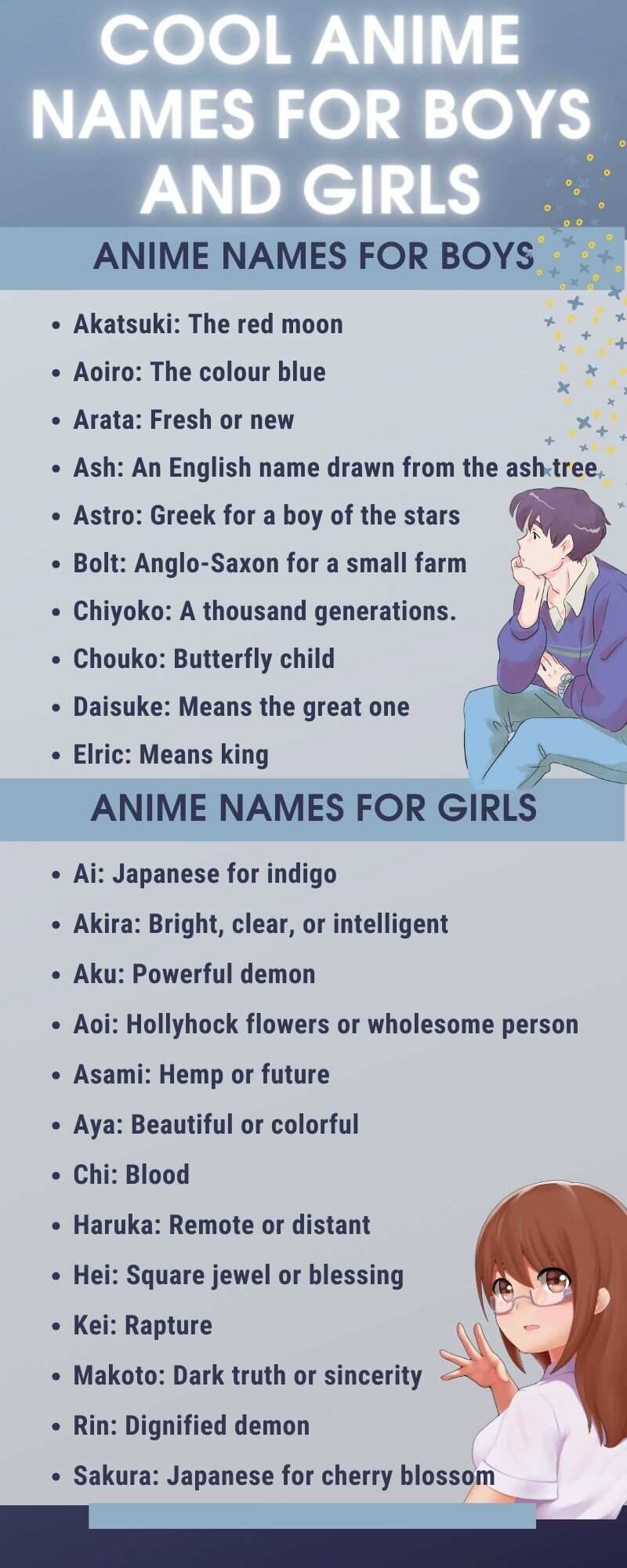 Legit.ng recently published an article about the best nicknames one can give a guy. Sweet and unique nicknames are not for women alone. Men also love being called sweet names by their loved ones or partners because they are a way of showing affection.
Finding a unique nickname for your guys is essential for a romantic relationship. We have compiled a list of unique nicknames for guys that you can choose from.
Source: Legit.ng