50 iconic female cartoon characters many people know and love
Cartoons are amazing creatures because they remind you of your childhood memories. They are perfect for shaping young minds and teaching children valuable lessons such as honesty, kindness and other essential traits. Female cartoon characters have unique characteristics that make them adored. Discover some of the best iconic female cartoon characters that many people know and love.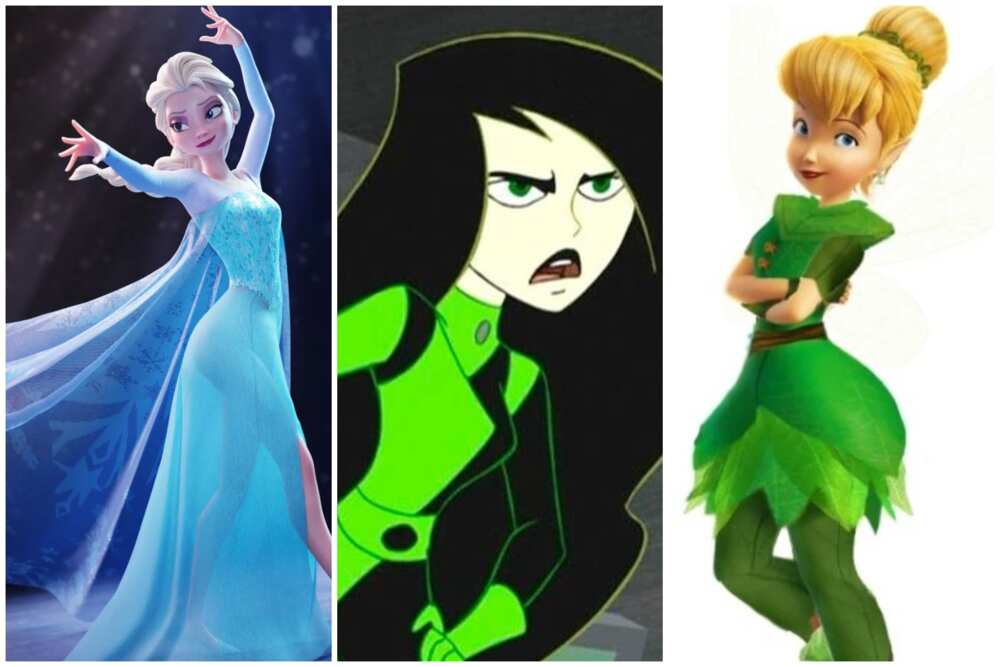 Many people get excited when they see their best female cartoon characters. Some of these cartoon characters remind them of their childhood memories. They are unique and have traits that make them unforgettable. Female cartoon characters are always entertaining to watch.
Iconic female cartoon characters
An iconic character is a character that is well-known and easily recognizable to fans and audiences. Female animated characters like Elsa, Belle and Rapunzel are iconic. Below are more female cartoon characters that many people love.
1. Wonder Woman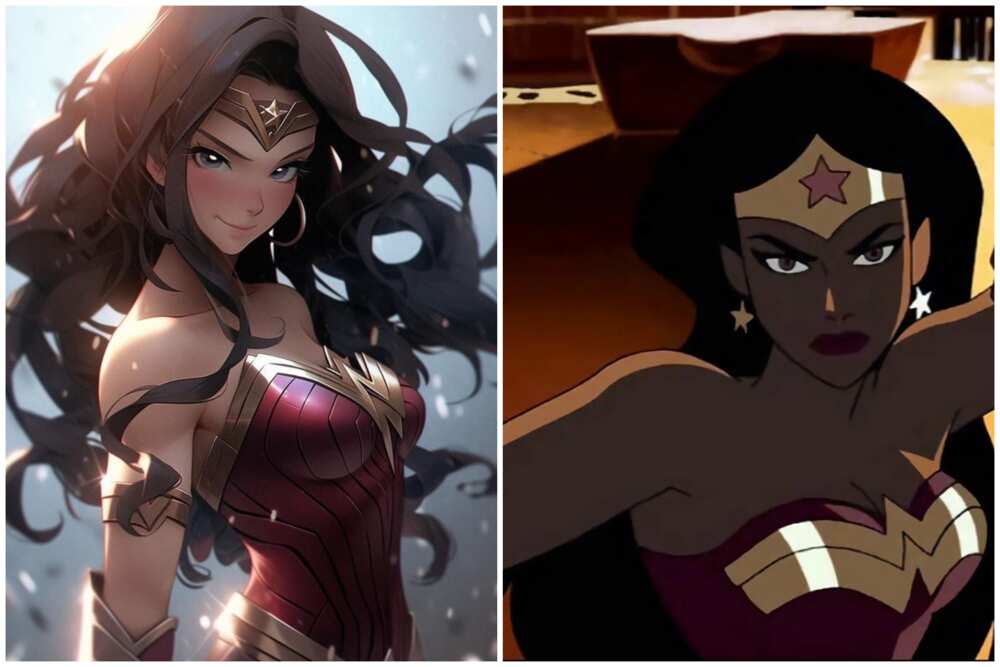 Wonder Woman is a demi-god and princess in the cartoon film Wonder Woman. She is courageous, compassionate and filled with nobility. Her compassion and how she treats everyone respectfully make her iconic.
2. Elsa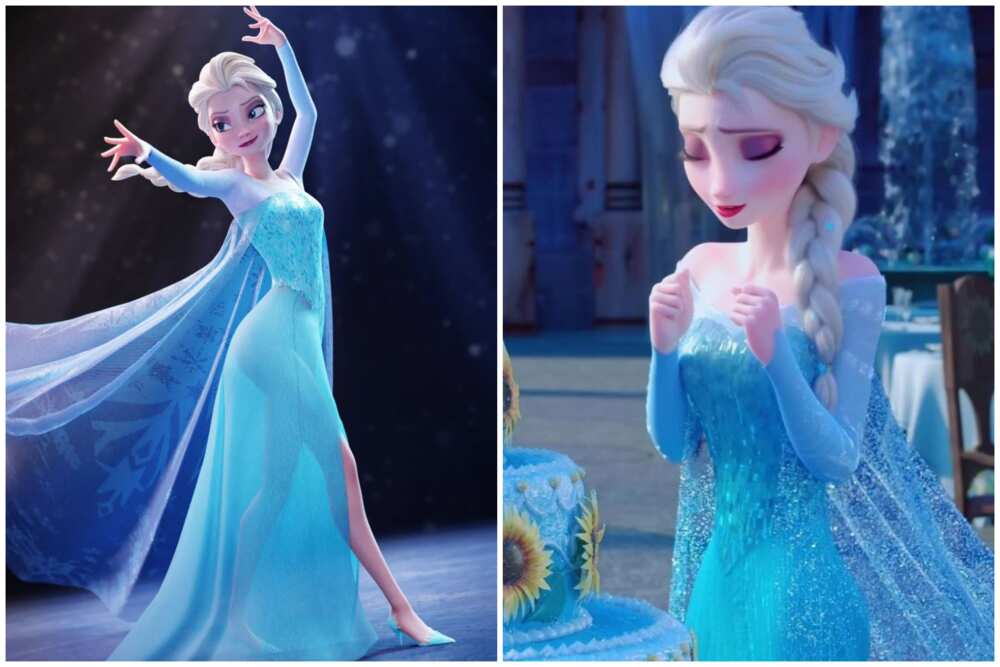 Elsa from Frozen is a character known by many people and loved by children mainly due to her magic. She is the first daughter of Queen Iduna and King Agnarr.
3. Ariel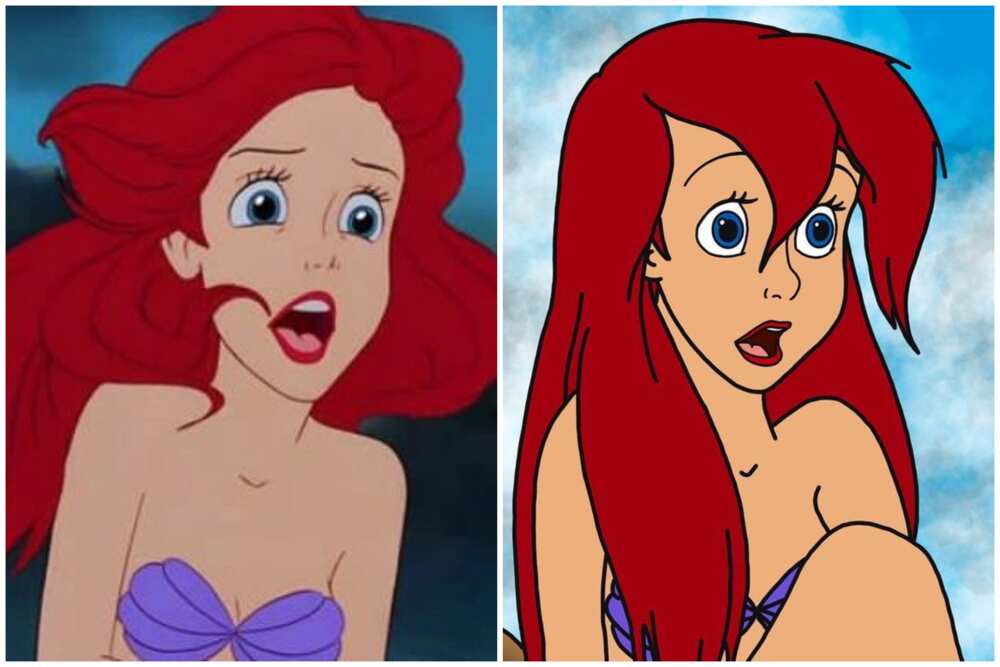 Arie is also one of the popular female cartoon characters. Her red hair and expressive eyes make her an unforgettable character. She is brave and is willing to risk her life to get what she believes in.
4. Betty Boop
Betty Boop is one of the well-known cartoon characters. She is glamorous, and comic trait is among the reasons she is loved by many who have watched the animation.
5. Princess Fiona
Fiona is a princess cursed by a witch when she was a little girl in the cartoon film Shrek. She is the only child of King Harold and Queen Lilian.
6. Lola Bunny
Lola Bunny is a likeable female character from Looney Tunes, a basketball player known as the best opponent when facing up against morally evil creatures. She is much loved because of her optimism.
7. Pocahontas
Pocahontas is known by many who have watched the film, Pocahontas. She is a strong-willed woman who inherits her mother's spirit. She draws her inspiration to do things from nature, land and animals.
8. Princess Jasmine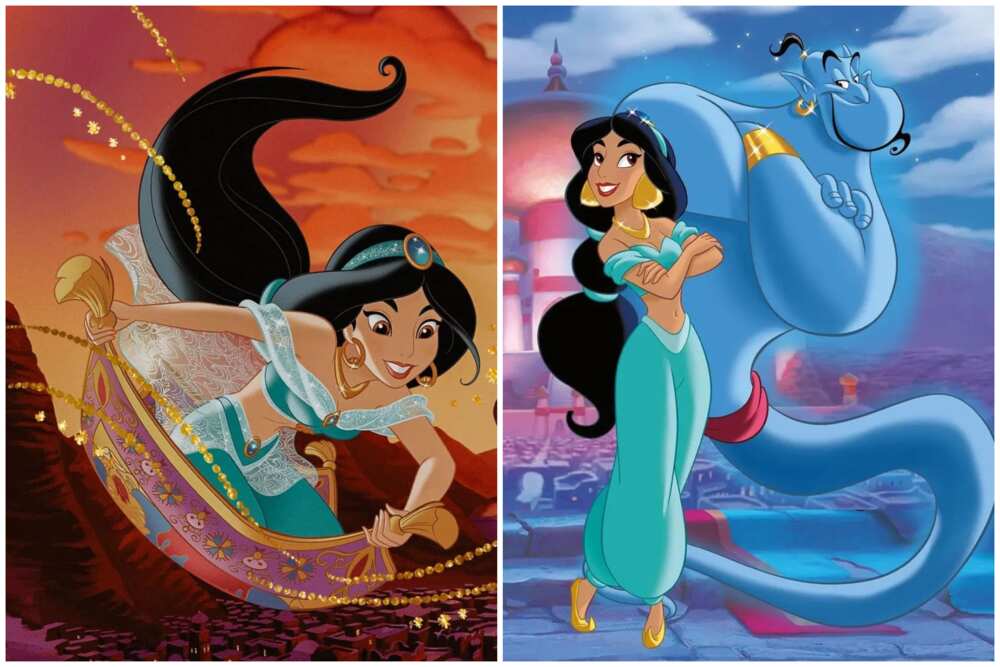 Many people know Princess Jasmine from Aladdin because of her courage. She is perverse despite people telling her that she can't do anything. She is also not afraid to speak her mind.
9. Shego
Shego from Kim Possible is a true definition of 'female power'. She is a role model to many girls because she is strong and confident. She is tasked with protecting Dr Drakken and carrying out dangerous missions.
10. Ahsoka Tano
Ahsoka Tano is a female cartoon character who plays a vital role in Star Wars: The Clone Wars. She was a student of Anakin Skywalker and an active participant in the clone wars. She rescues the son of Jabba The Hutt.
11. Mulan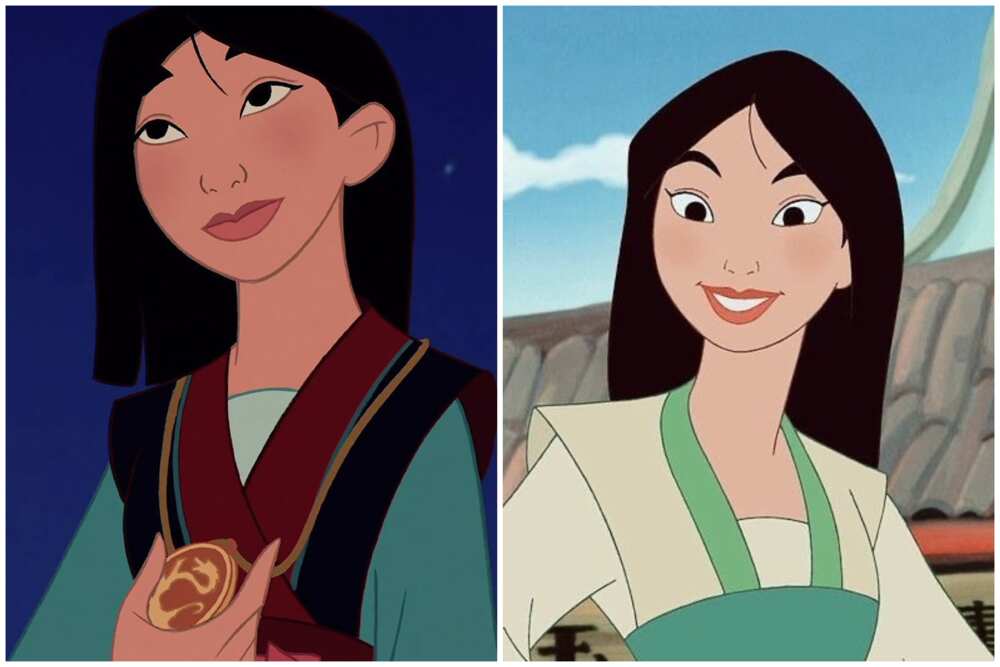 Mulan is also one of the famous female cartoon characters who is loved and admired due to her bravery. She is the daughter of a feeble war veteran. She disguises herself as a man to participate in the war because her father is too old to go to the war and returns victorious.
12. Lisa Simpson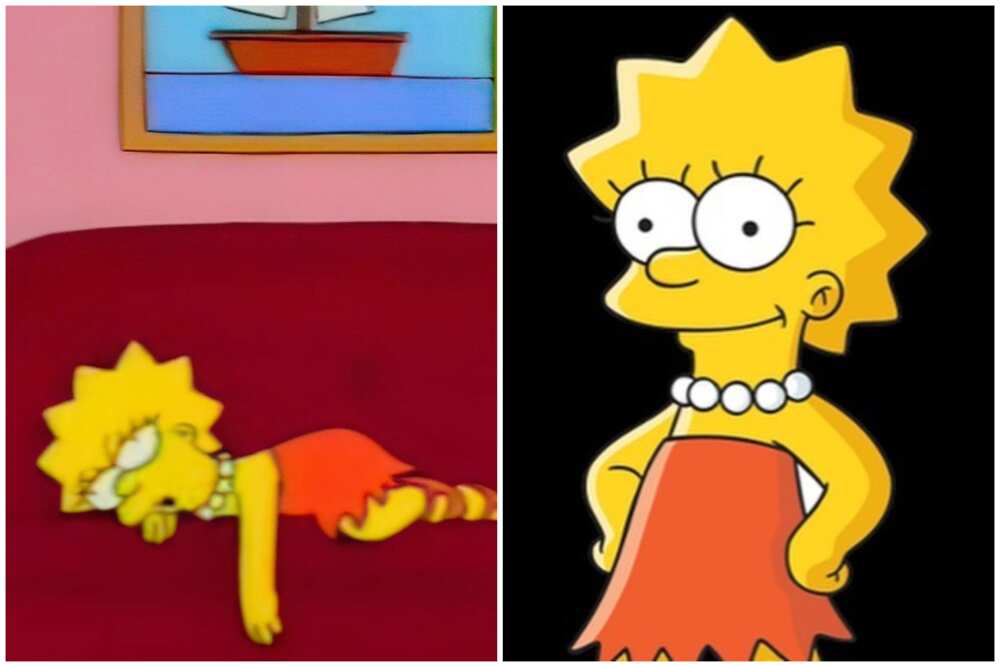 Lisa is the middle child of the Simpson family. She is known for her intelligence and how ambitious she is. Her goal is to make the world a better place and to become the first female president of the United States of America.
13. Daphne Blake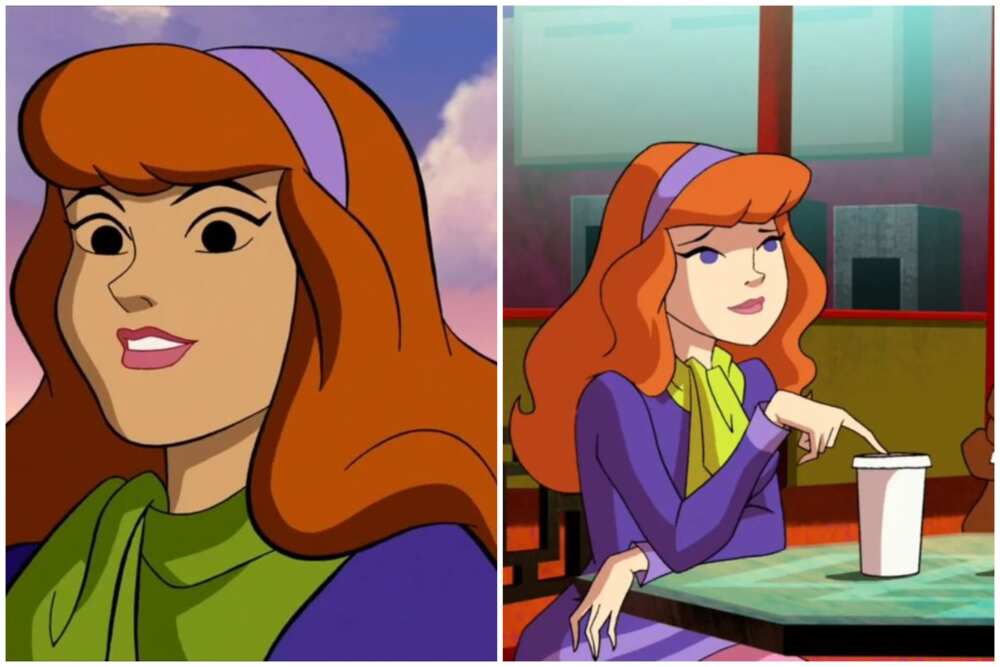 Daphne Blake is beautiful and treats people with kindness. She is not judgemental, which makes her loved by many who have watched Scooby-Doo. Daphne finds everyone good and shows love to all.
14. Black Canary
When listing female cartoon characters that are loved, Black Canary cannot miss in the list. Her powerful voice, called 'Canary Cry', helps her eliminate criminals and enemies.
15. Black Widow
She is also one of the most loved female characters. She is a highly skilled martial artist and a founding member of a superhero team called Avengers. Her fights are enjoyable to watch.
16. Belle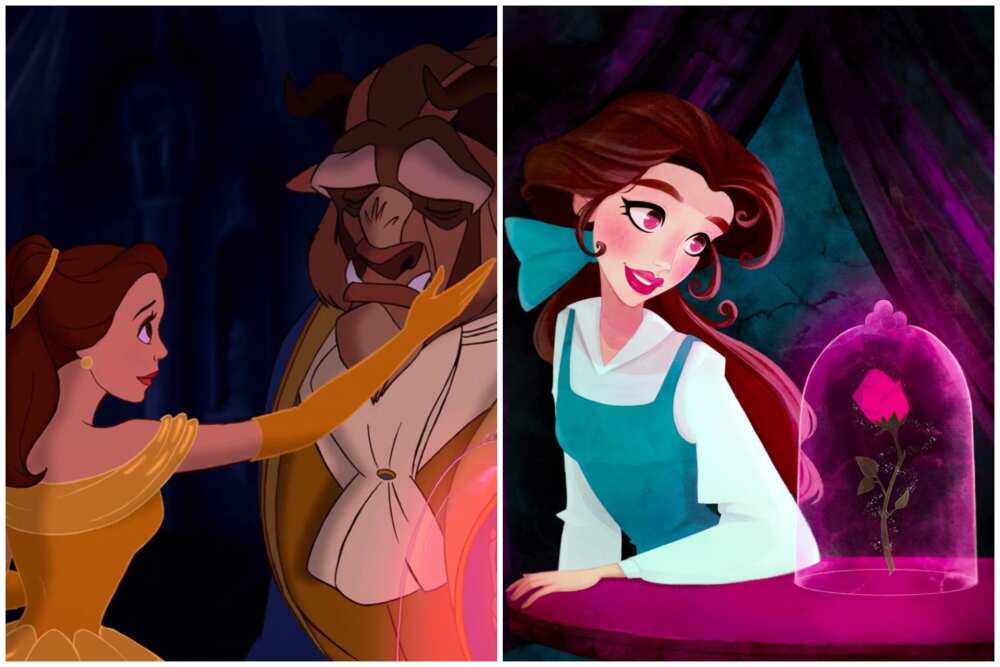 Belle is a popular character from Beauty And The Beast. She loves her father more than anything else and looks for him when he goes missing. Belle sees beauty in a beast and falls in love with him.
17. Eliza Thornberry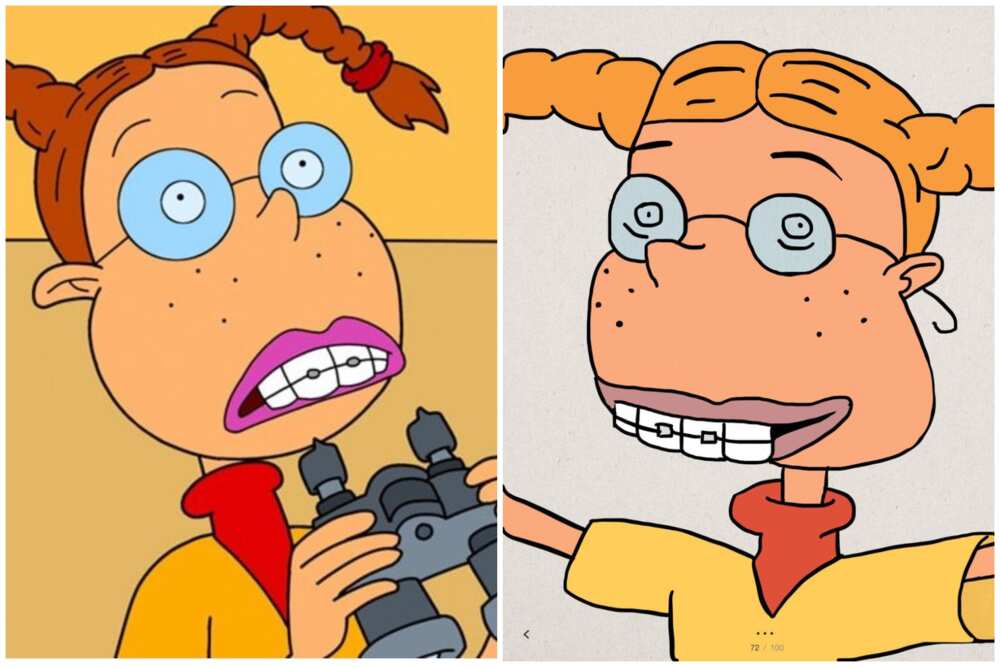 Eliza Thornberry is one of the girl cartoon characters cherished by many who have watched the film, The Wild Thornberrys. She is a 12-year-old girl who communicates with animals and can solve the world's problems but has to keep it a secret.
18. Eris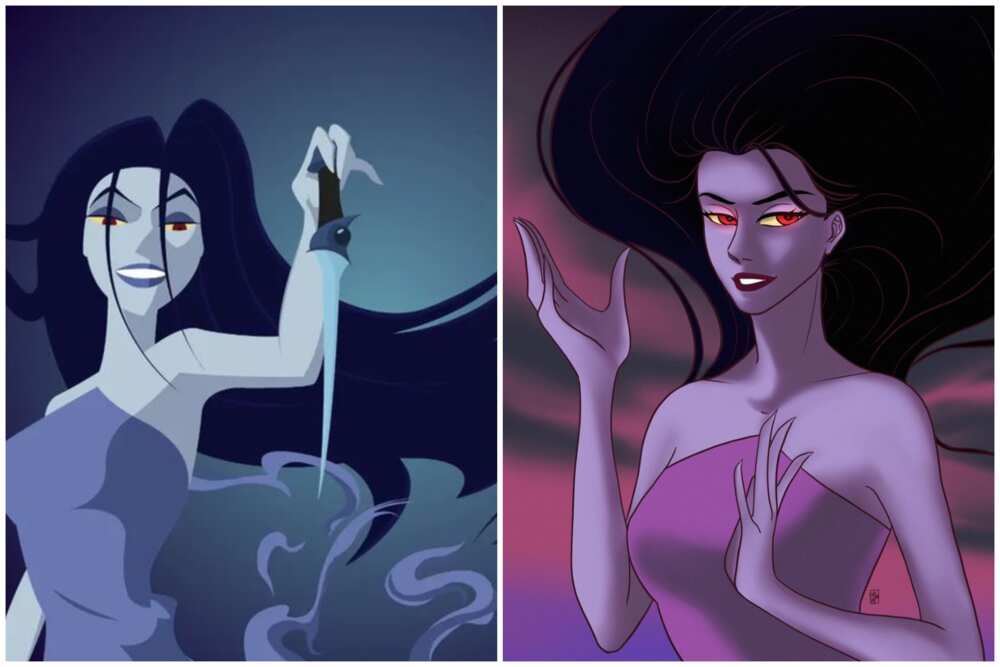 Eris from Sinbad cannot miss in the list of female cartoon characters who are known. Her determination and vengefulness make her iconic. She is a known goddess who is a cruel and vindictive witch.
19. Princess Leia
Princess Leia, the daughter of Anakin Skywalker and Padme Amidala, is also one of the iconic female cartoon characters. She defeated the empire in the Battle of Endor. She is a true leader.
20. Merida
Merida is a 16 years old Scottish princess whom her parents choose a husband for, but she is against the idea of marrying. She finds all her suitors ridiculous. She is determined to be an excellent hunter and strong fighter like her father.
21. Tiana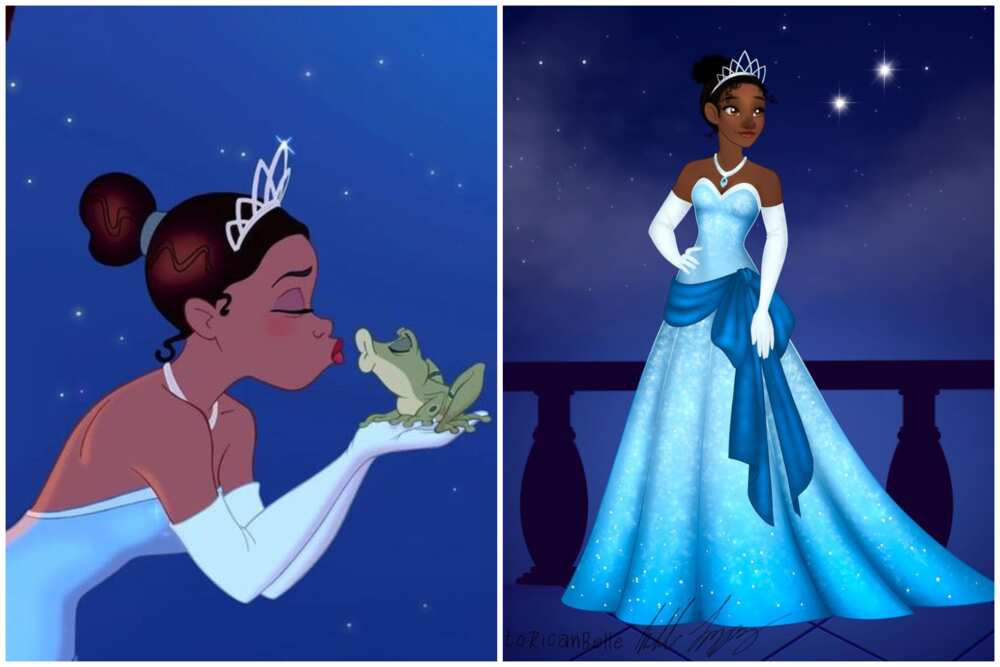 Tiana from The Princess and The Frog is loved due to her hardworking and determination. She is a small business owner who does not want anything to get in her way.
22. Cinderella
Cinderella is one of the most iconic female cartoon characters of all time. She is popular among children and adults. Despite being tormented by her stepmother, she is kind, gentle, and sweet.
23. Lois Lane
Lois Lane from Superman Animated Series is another an iconic character. She is a dynamic and energetic female character who can speak fluently. She is known for her superpowers and the love she has for Superman.
24. Mystique
She is an iconic character who can change her appearance, making her age a mystery. She learns to use her superpowers at a young age, making people afraid of her due to her ghost-like appearance.
25. Lara Croft
Lara Croft is a female fictional character and the main protagonist of the video game franchise Tomb Raider. She is adored because of her determination and beauty.
26. Psylocke
Psylocke is a powerful mutant. She produces a 'spiritual blade' by focusing on her psychic abilities. She uses her powers to disrupt enemy neurons by inserting blades of radiant mental energy into their skulls.
27. Moana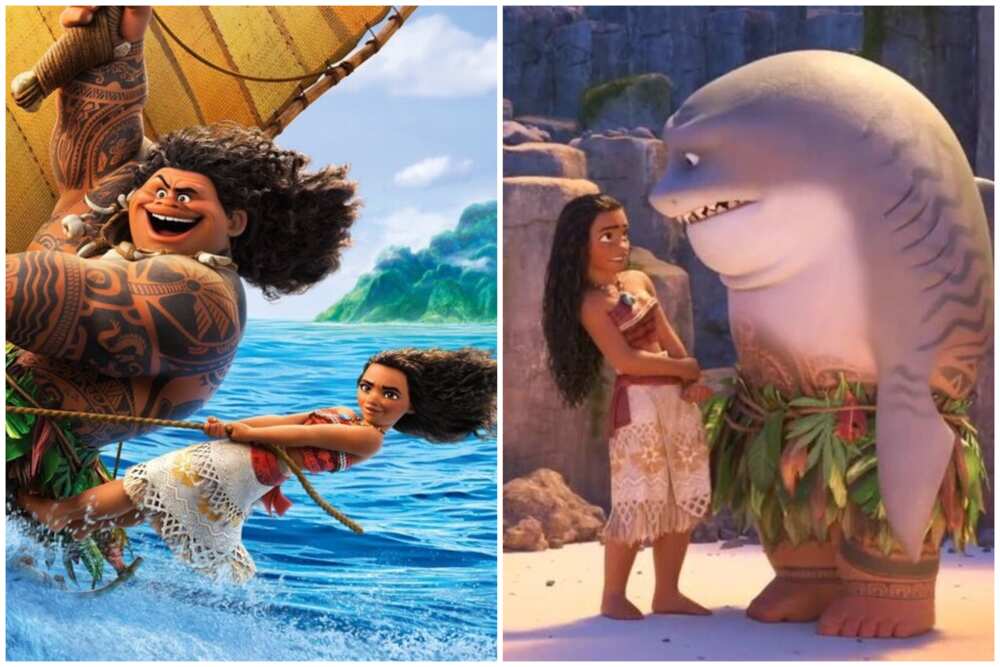 Moana, the daughter of the chief of the Tribe Motunui, is also an iconic female character. She is the chosen one who has to journey across the seas to find the demi-god Maui and restore the heart of goddess Te Fiti.
28. Lois Griffin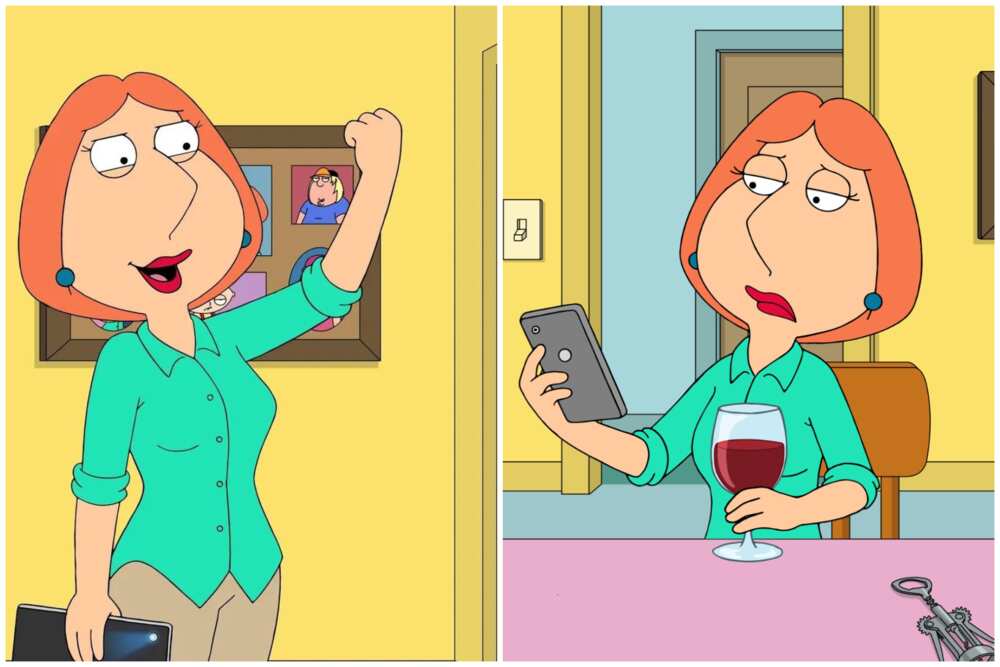 Lois Griffin is one of the coolest female cartoon characters. She is the wife of Peter Griffin and the mother of Meg, Chris and Stewie. She is a caring mother and loving wife.
29. Chel
The character from Road to El Dorado is also one of the most loved beauties. She is naturally good with children, intelligent, adventurous and brave. She dreams of leaving her village and explore the world.
30. Raven
She is the daughter of a legendary demon. She possesses special powers. The unpredictability of her character makes her endearing.
31. Ty Lee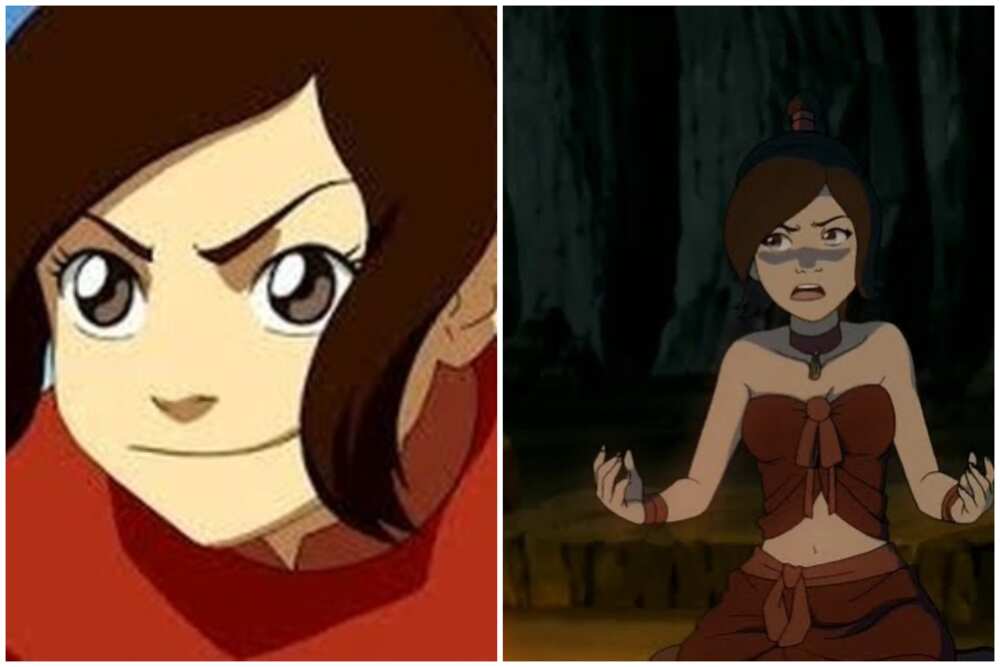 Ty Lee from Avatar is also one of the notable girl cartoon characters of all time. She is always cheerful and has extensive knowledge of the human body, which enables her to immobilize her enemies.
32. Red Sonja
Red Sonja is a famous cartoon character loved by many. She is powerful and thrilling. The red goddess Scathach bestowed her with fighting skills, becoming a great fighter.
33. Korra
Korra from The Legend of Korra is powerful. She has the power to bend air, water, earth and fire. This makes her an iconic character to many.
34. Rapunzel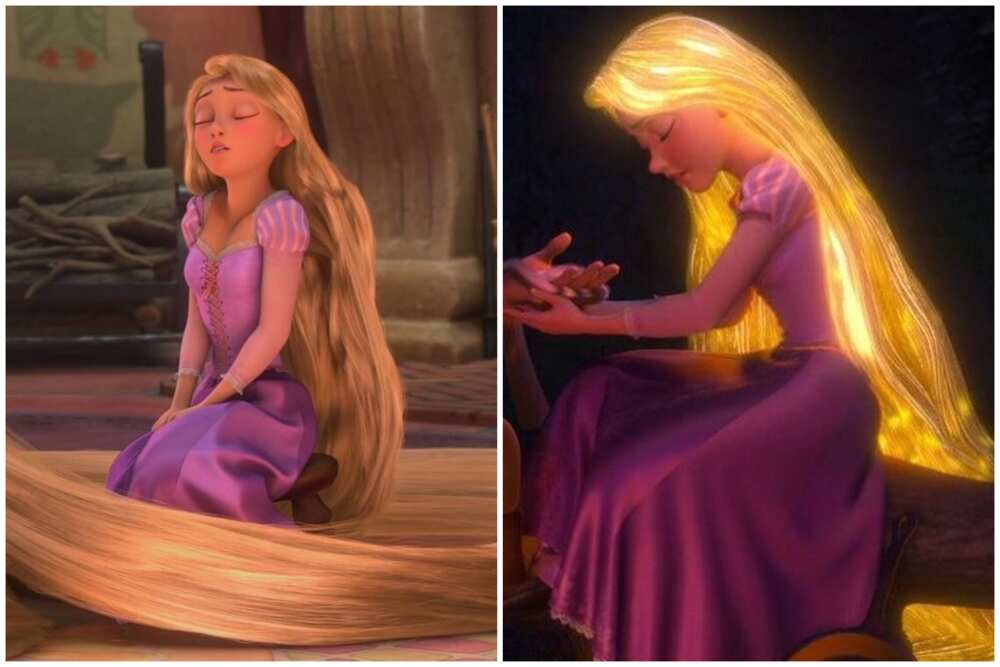 Rapunzel from Tangled is one of the most popular female cartoon characters. She follows her dreams no matter the obstacles that comes her way and turned Flynn Rider from being heartless to a sweet man. She is an independent and creative and girl yearning to explore the world.
35. Scarlet Witch
Scarlet Witch is an iconic character from Avengers: United They Stand. She is a powerful witch and formidable to anyone who dares to fight her. Her magic can alter the universe and destroy her enemies in seconds.
36. Emma Frost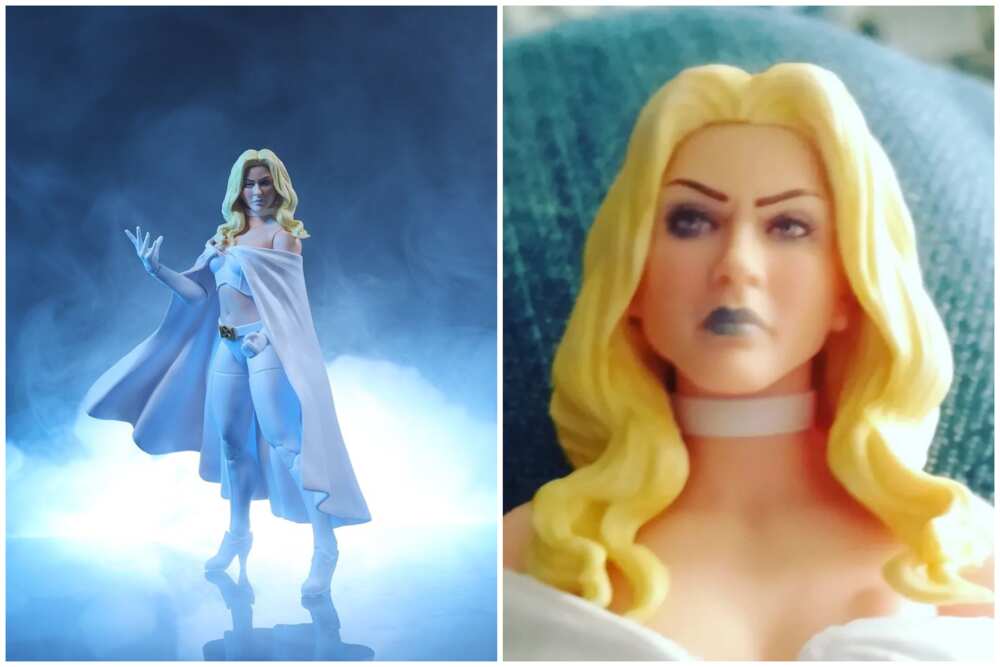 Emma Frost is the second of the three Frost sisters. She is a beautiful woman who also be sarcastic and cold-hearted, but most of the time, she does good things. She offers to sacrifice herself to free all people from the Phoenix Force.
37. Kidagakash Nedakh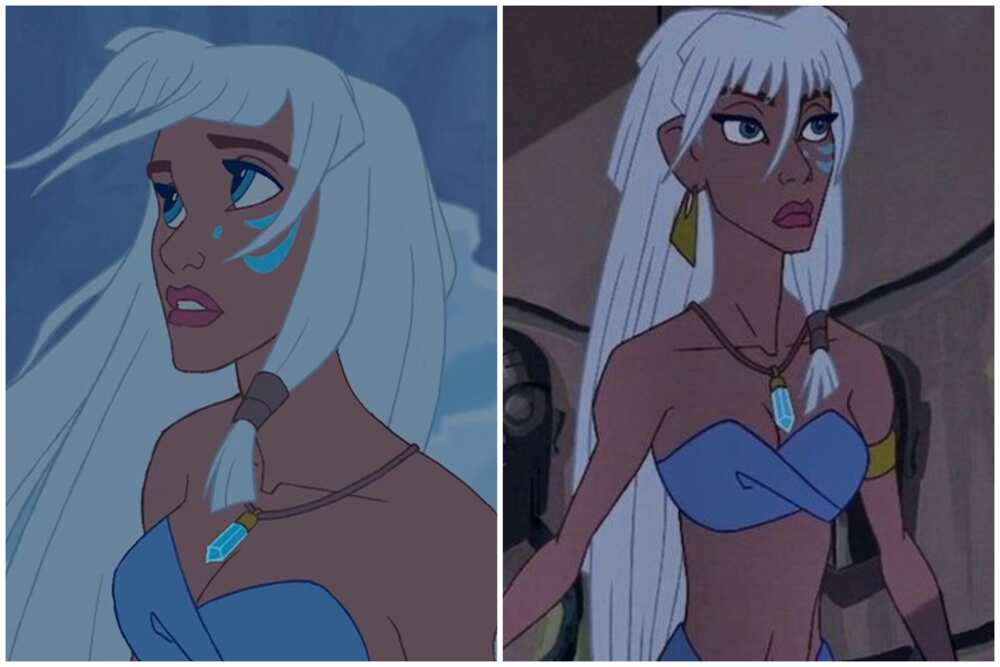 She is also known as Princess Kida. She is an Atlantean warrior who looks like she is young, but she is around 8500 years old. She is knowledgeable. Her desire to defend her people and help them rediscover their lost history makes her iconic.
38. Katara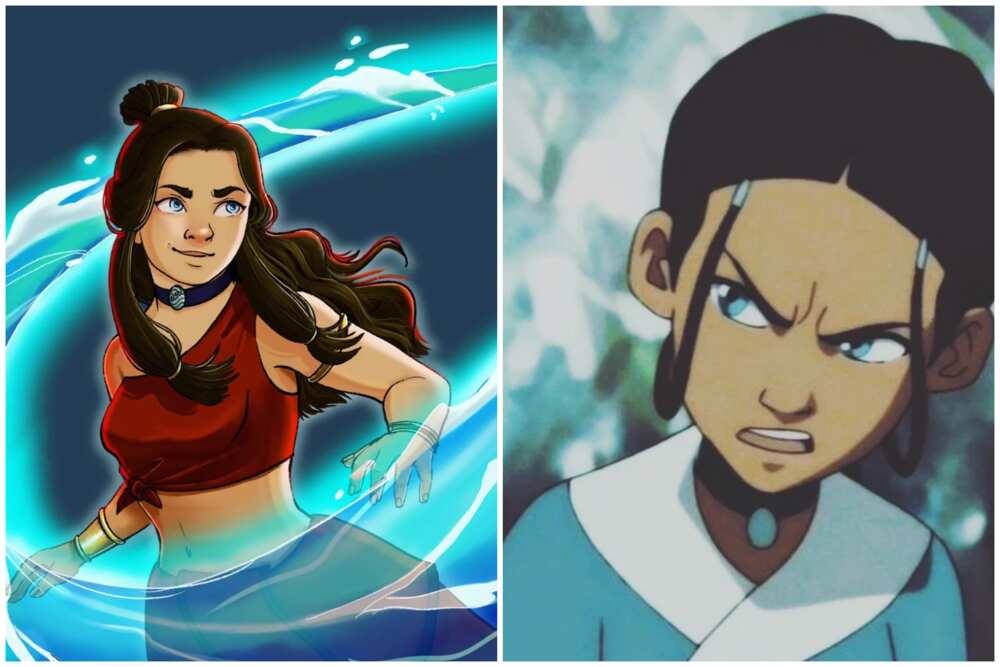 Katar is a significant character in Avatar. She has the ability to control water and ice telekinetically. She helpes in defeating the Fire Nation which leads to the end of the hundred-year war.
39. Rogue
Rogue from X-Men is a famous character among many cartoon lovers. She can absorb the powers and memories of anyone she touches and drains their life.
40. Jane Porter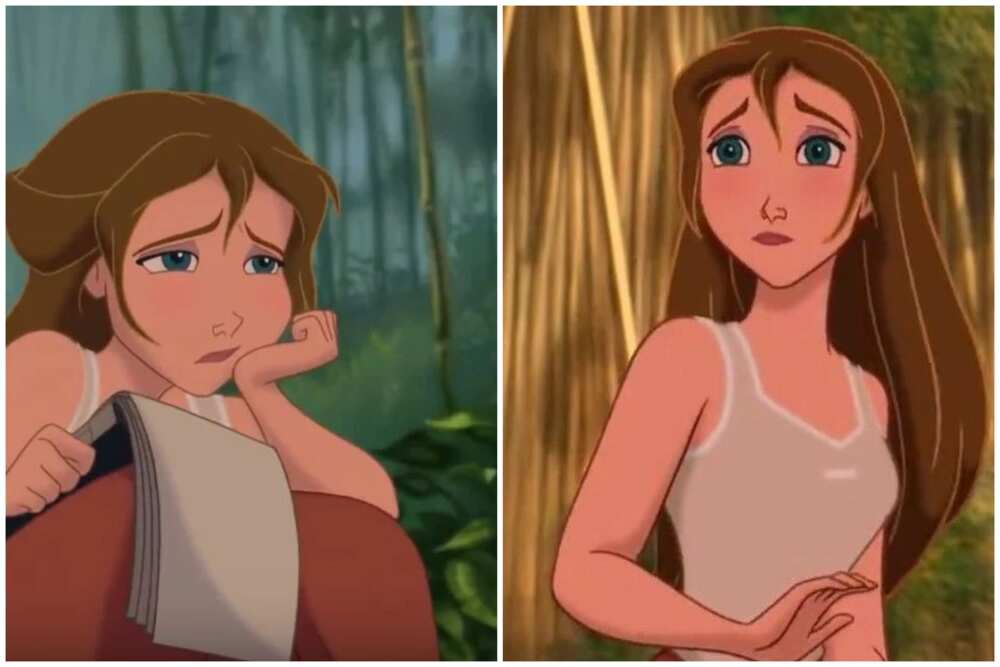 Jane Porter is one of the most loved female characters. She is fearless and never runs away from danger; instead, she runs towards it. She gets lost in the green forest in the movie Tarzan.
41. Jean Grey
Jean Grey can manipulate things. She was born with superhero abilities and the power to move objects. She showed her powers for the first time when her childhood friend got hit by a car.
42. Madeline Fenton
Madeline Fenton is among the cool female cartoon characters. She is a scientist like her husband, an avid ghost hunter and a co-owner of Fenton Works.
43. Esmeralda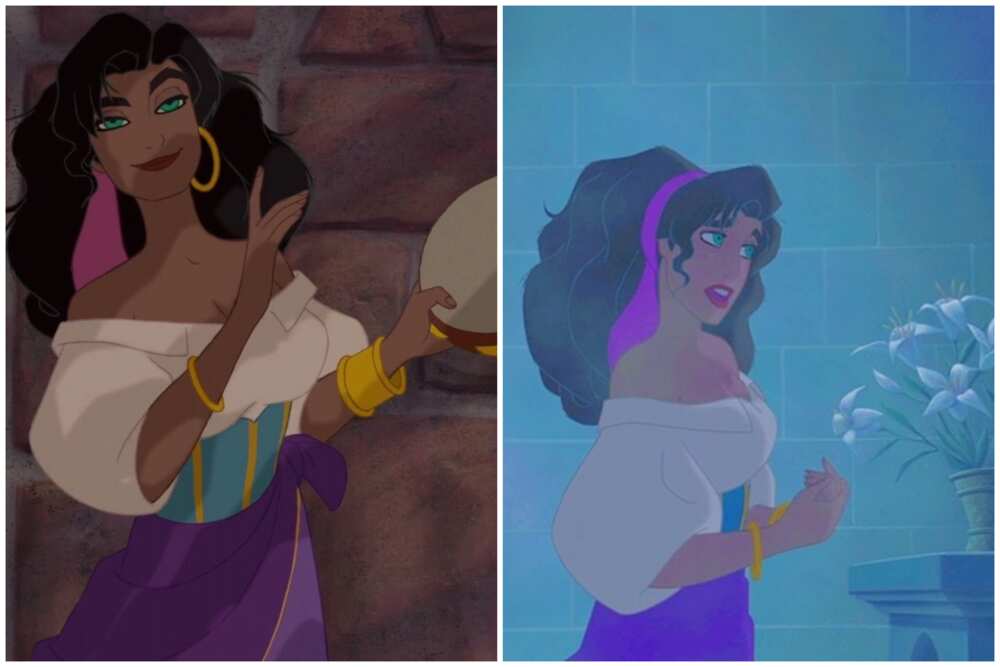 Esmeralda is an iconic character. She is fun to watch, and it is not easy to forget her. She is a street performer who enjoys dancing, singing, and entertaining the public.
44. Starfire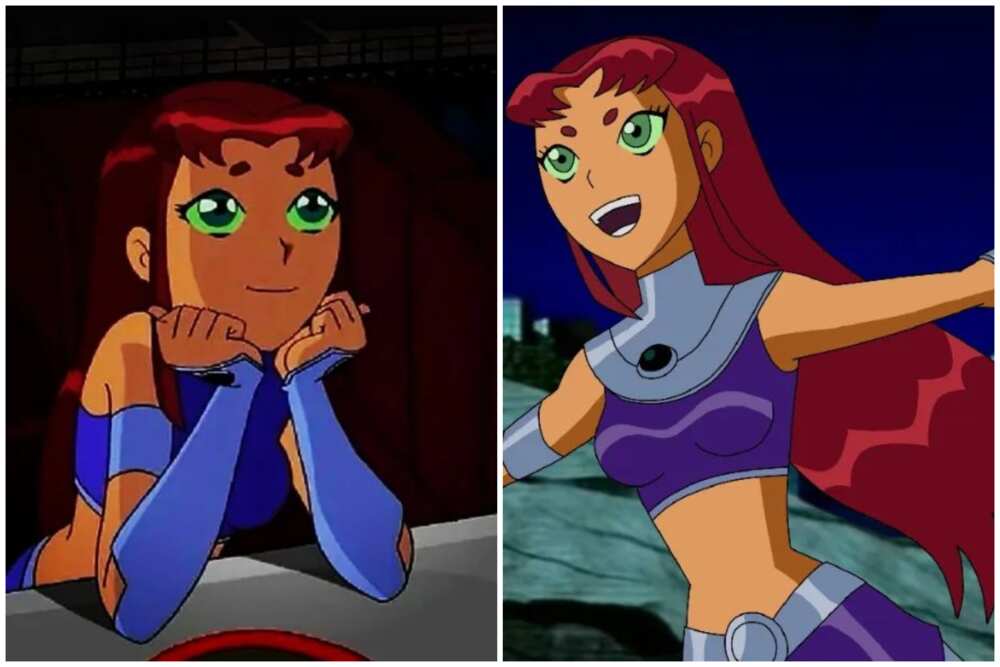 She is a girl cartoon character who was born and raised on planet Tamaran. She escapes her planet home to Earth and becomes part of the Teen Titan group helping fight evil.
45. Stripperella
Stripperella is an attractive female character. She is a dancer during the day, and secret agent at night. She dresses in skimpy outfits.
46. Medusa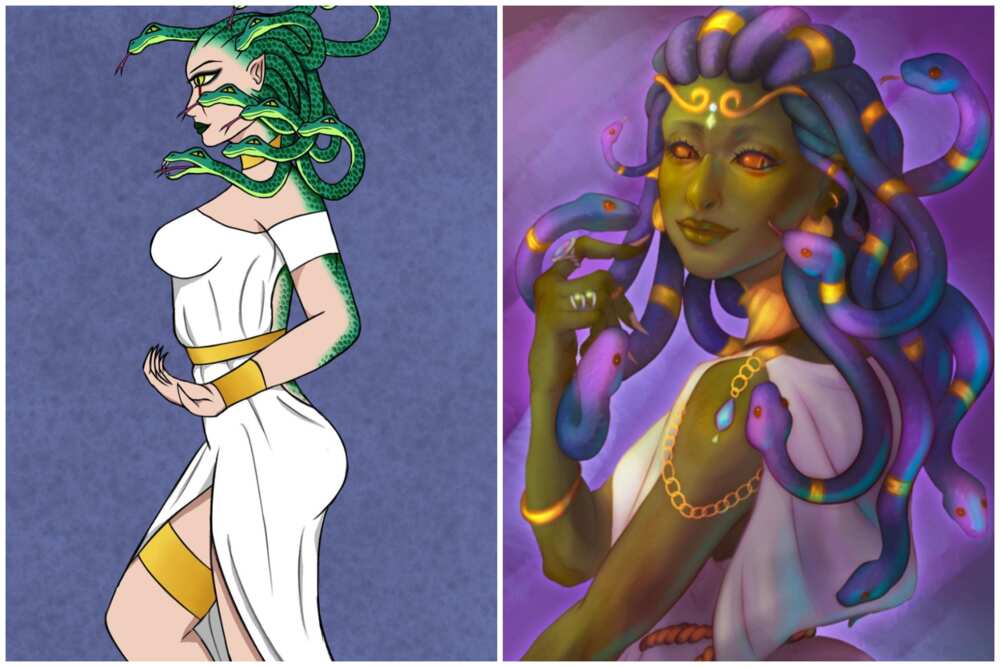 Medusa is another famous female cartoon character. She has hair made of snakes and can turn anyone she looks at into a stone. She was cursed by the goddess Athena.
47. Tinkerbell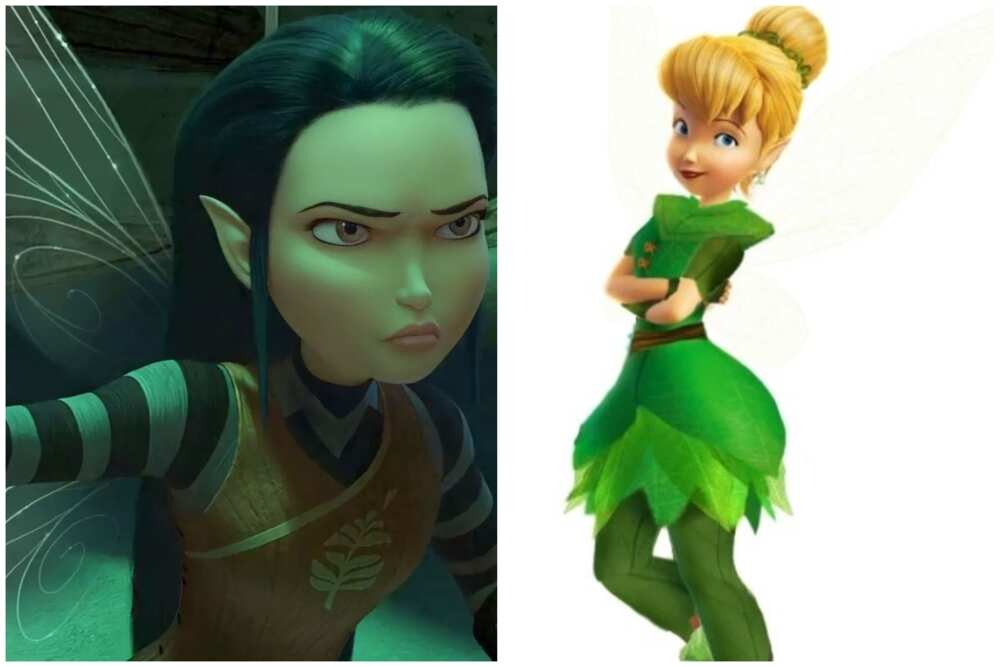 Tinkerbell is a 100-years fairy creature popular from Peter Pan. She is skilled in mending pots, bottles, kettles and acorn caps.
48. Suki
She is the eldest member and the leader of Kyoshi Warriors, a group of female warriors on Kyoshi Island. She is a fearless warrior.
49. Lane Kane
Lane Kane is a highly skilled spy in the animated series Archer. She has received training in hand-to-hand fighting, Krav Maga and various weapons. She is known as a go-getter and will do everything to reach her goals.
50. Megara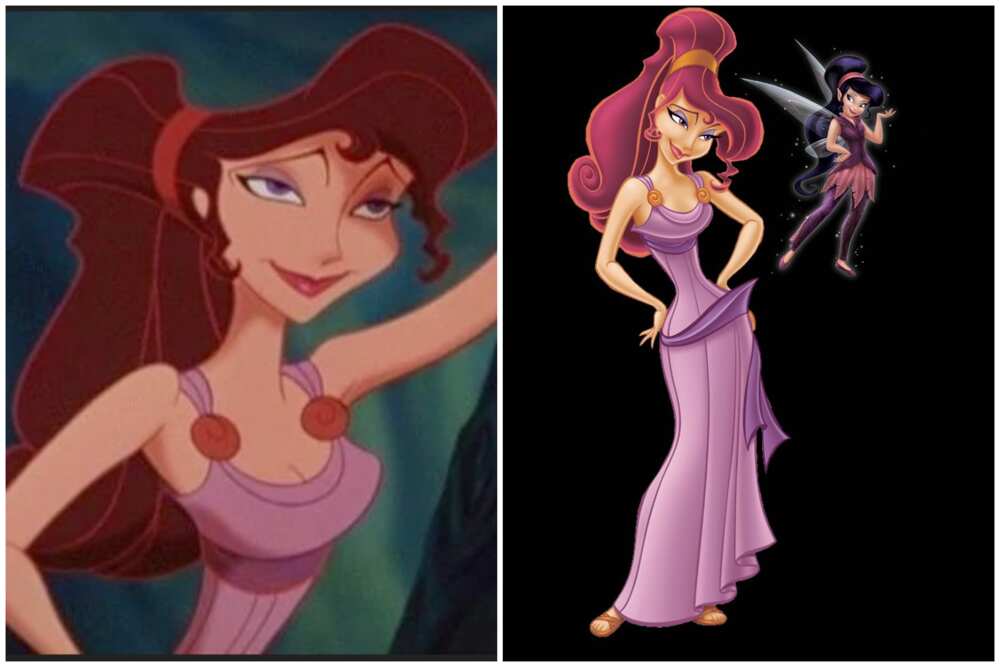 Megara is a famous Disney woman. She is the first wife of Hercules, with whom the character has several children. She is loved by many who have watched Hercules because of her kind and caring nature.
Female cartoon characters are loved and cherished because they are entertaining; you get to learn something from them. Some of them have specific personalities that make them loved and popular. They are attractive and intelligent.
Legit.ng recently published an article about 25 female anime characters every anime fan knows and loves. Female anime characters are attractive and intelligent. They have specific personalities that make them loved by fans.
They have become popular because of their humour, beauty and powers. They bring you excitement and joy anytime you watch them participate in battles. Anime girls like Miko Lino, Sakura Haruno and Hikaru Minamoto are some of the female anime characters that are loved.
Source: Legit.ng