30+ popular characters with blue hair from movies, shows and books
Every character in a movie, TV series, or book, always wants to leave a long-lasting memory in people's minds. While there are many ways of capturing people's attention, having a striking appearance has seemingly worked the best. As a result, there are numerous characters with blue hair in films and books.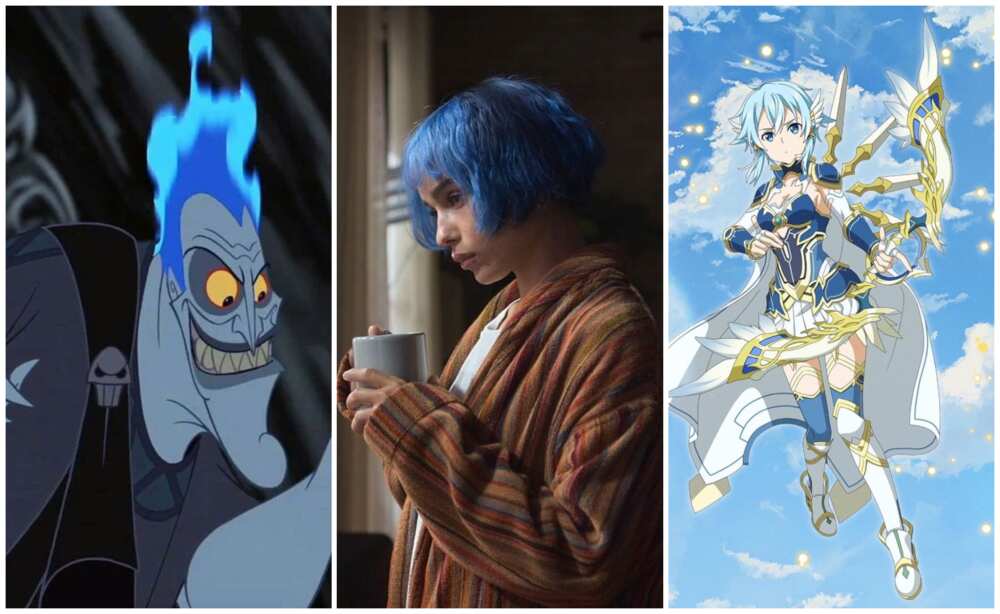 Blue hair symbolises calmness, responsibility, power, relaxation, and wisdom. There are different shades of blue but no matter what shade a character's hair is, it stands out and gives them a unique identity. Undoubtedly, many characters with blue hair in movies, TV series, and books have captivated a lot of people.
Popular characters with blue hair
How many blue-haired characters can you remember from films, TV shows, and books? Their popularity has risen over the years. Here is a list of iconic blue hair characters that have appeared on screens and in books.
Anime and cartoon characters with blue hair
In cartoons, colour is sometimes used to give a clue about a character's personality. In other cases, it is a differentiating factor for identifying the characters. Here are cartoon characters that have rocked the iconic blue hair.
1. Hades (Hercules)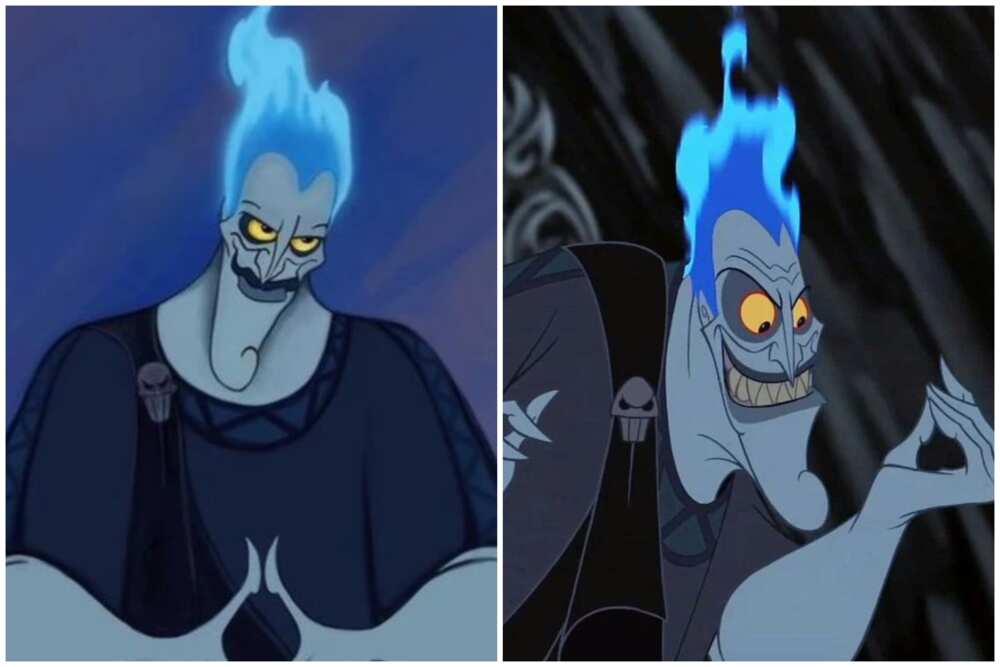 Hades is one of the blue-haired Disney characters, recognised as the god of the underworld. As the main antagonist, he is determined to conquer Mount Olympus and ultimately rule the world. He occasionally displays his humorous side with his sarcastic and naughty behaviour.
2. Jellal Fernandes (Fairy Tail)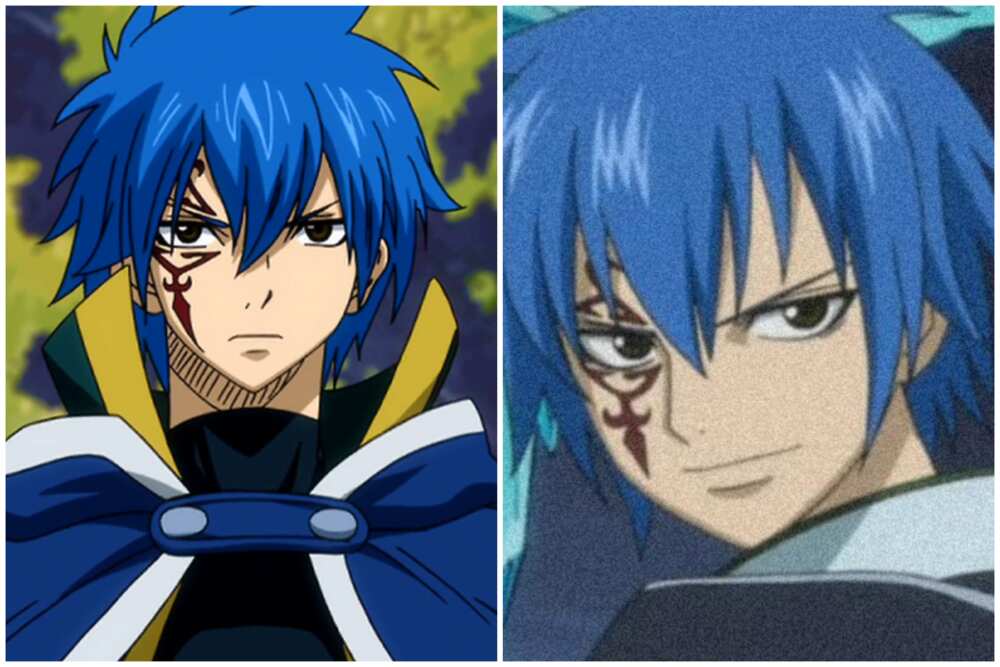 Jellal's personality changes several times in the story. At first, he is kind and compassionate; later, he transforms into an aggressive person. Ultimately, he regains his original personality after suffering from memory loss. He depicts a mature and intelligent character.
3. Rick Sanchez (Rick and Morty)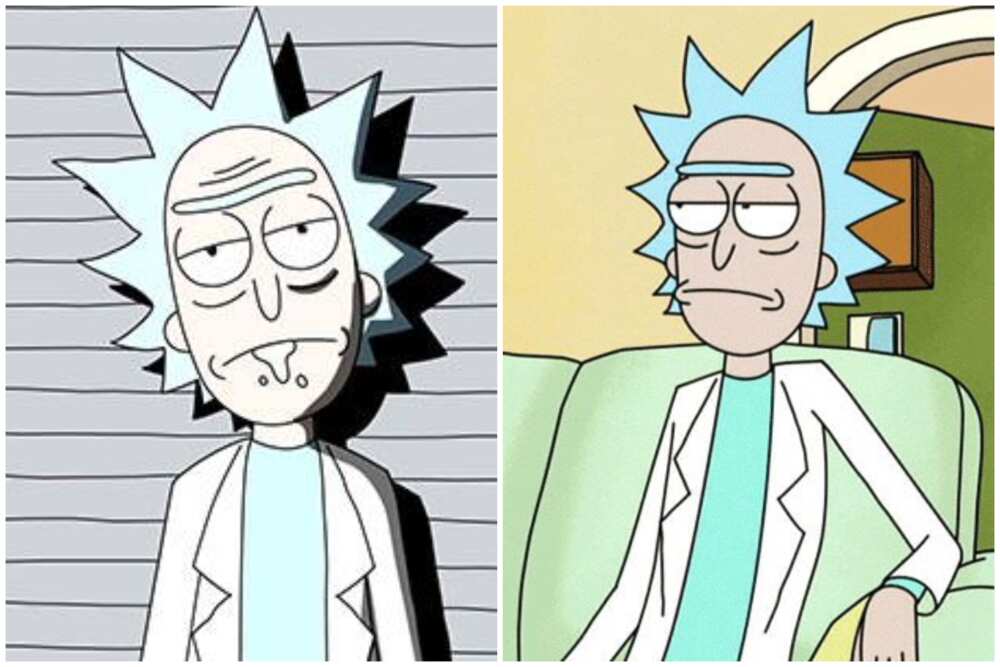 Rick Sanchez is one of the main characters in Rick and Morty. He is a genius scientist known for numerous discoveries through outrageous experiments. Despite his wayward behaviour, he is a loving dad and granddad.
4. Nefertari Vivi (One Piece)
She is the princess of Alabasta and the daughter of Nefertari Cobra and Titi. She is among the antagonists of the Reverse Mountain Arc. She is a firm and selfless ruler, always prioritising the needs of her people.
5. Konata Izumi (Lucky Star)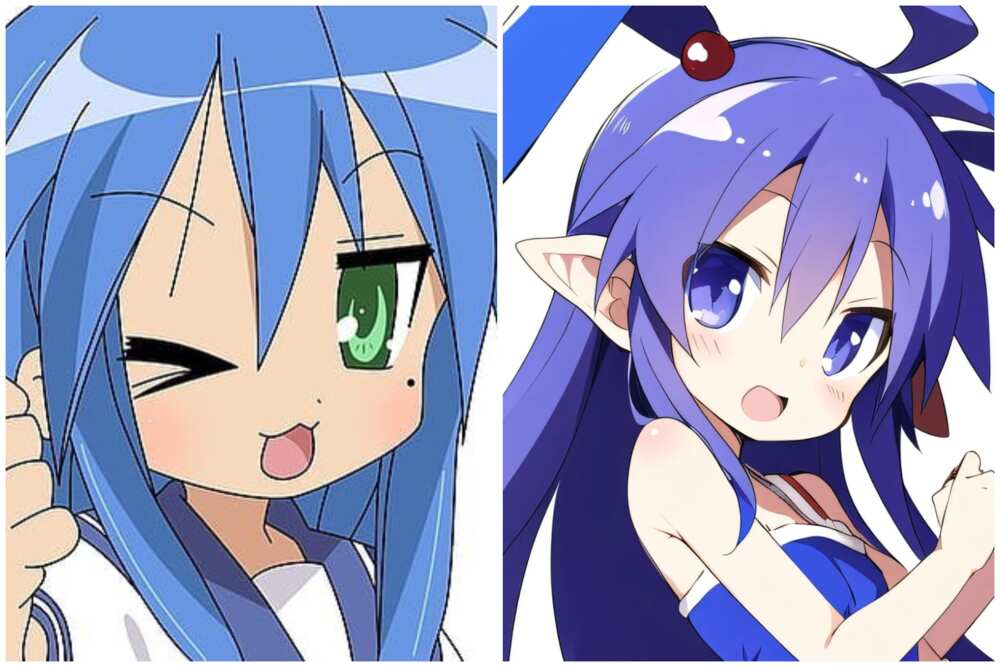 Lucky Star narrates the story of Konata Izumi and her high school friends. Konata is the Lucky Star crew's leader and main protagonist of the anime. She is intelligent, friendly and outgoing but sometimes eccentric and mischievous.
6. Asada Shino (Sword Art Online)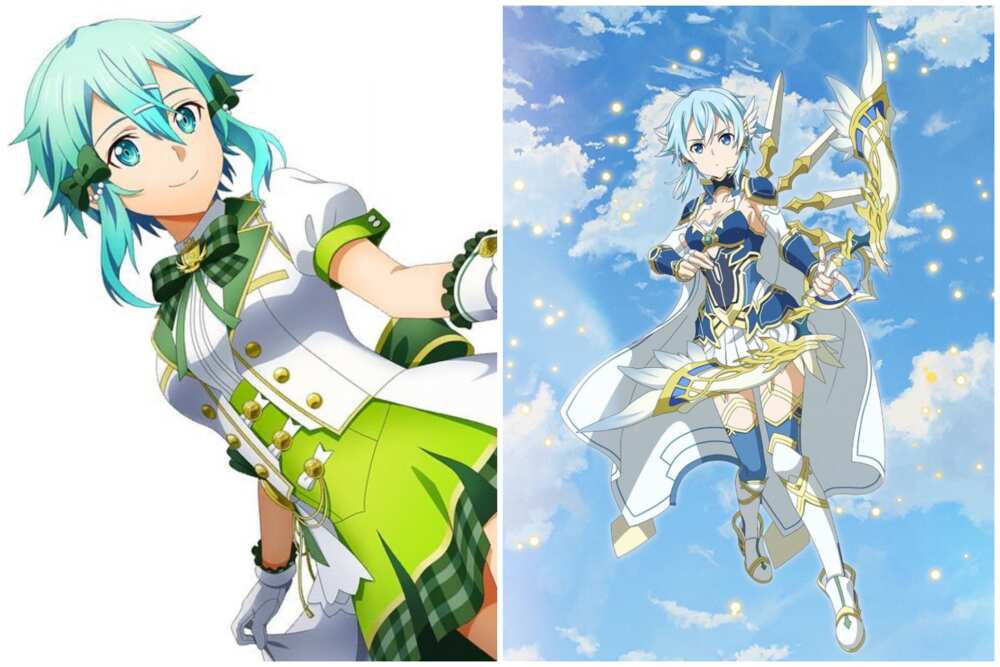 Asada is one of the main characters in Sword Art Online and a talented VRMMO player. She has a calm and relaxed personality but occasionally displays violent behaviour when provoked, especially by Kirito.
7. Stormer (Jem and the Holograms)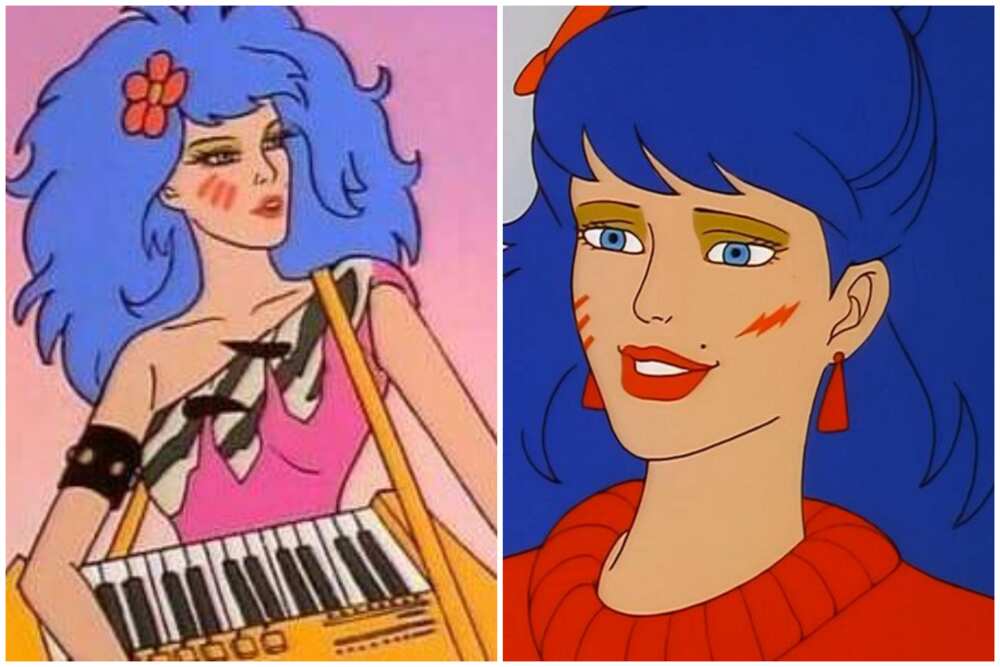 Stormer is a cartoon character with blue hair in Jem and the Holograms. She is the youngest in The Misfits band and is easily recognised by her long sky-blue hair. She is free-spirited, always doing what she feels is right, and occasionally falls short of her colleagues' expectations.
8. Juvia Lockser (Fairy Tail)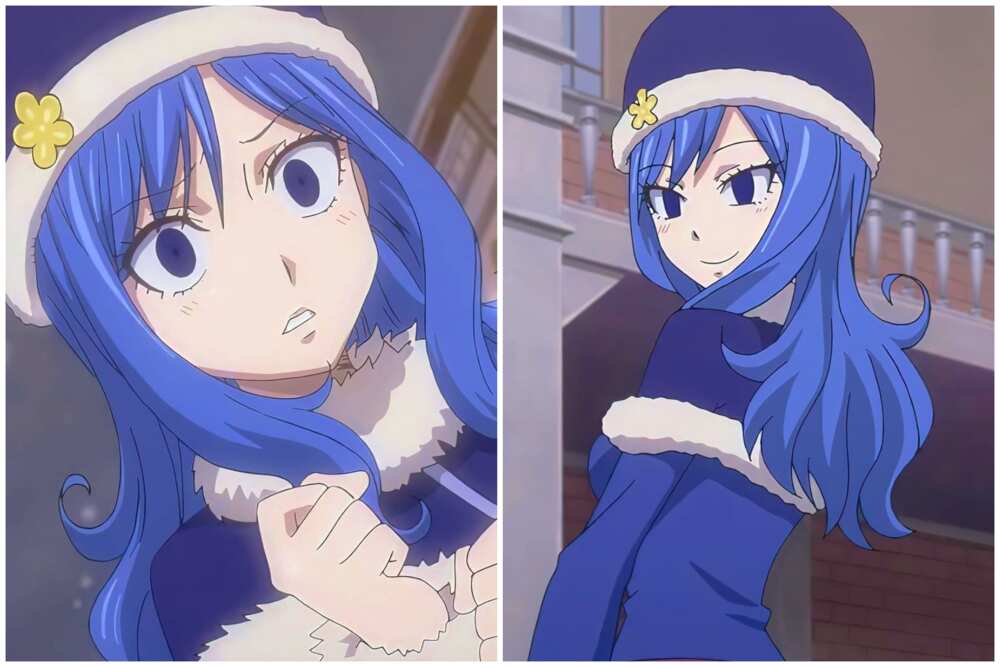 She is one of the protagonists in Fairy Tail and uses her powers to transform her body and attire into liquid. She fell in love with Gray Fullbuster and became part of his guild.
9. Sailor Mercury (Sailor Moon)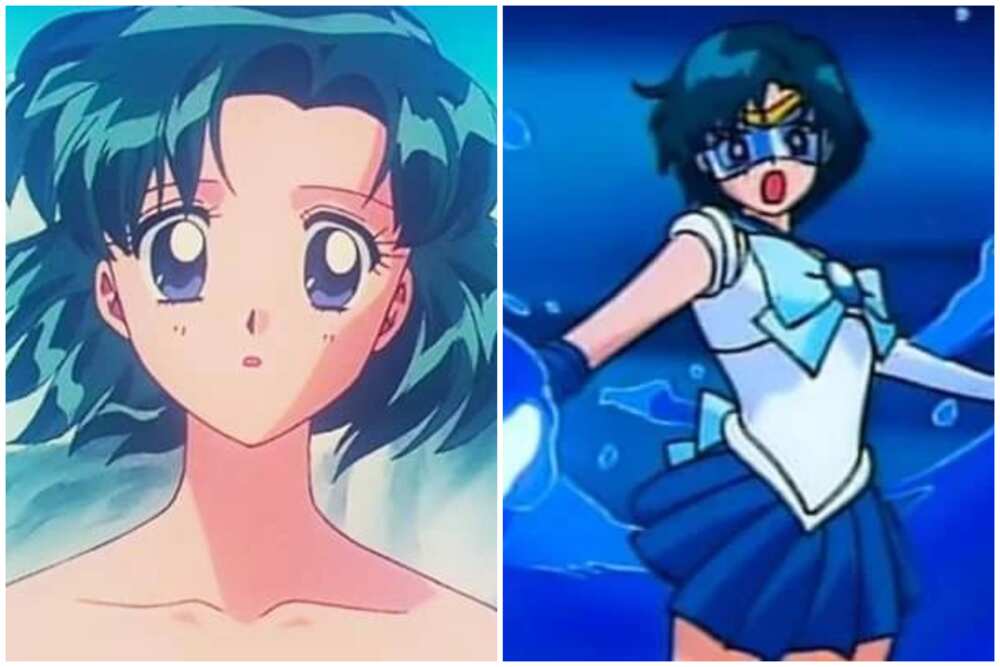 Sailor Mercury, also known as Mizuno Ami, is one of the protagonists in the series who possesses supernatural powers. She is kind and hard-working, making her the chief strategist among the soldiers protecting the solar system from evil.
10. Grimmjow Jaegerjaquez (Bleach)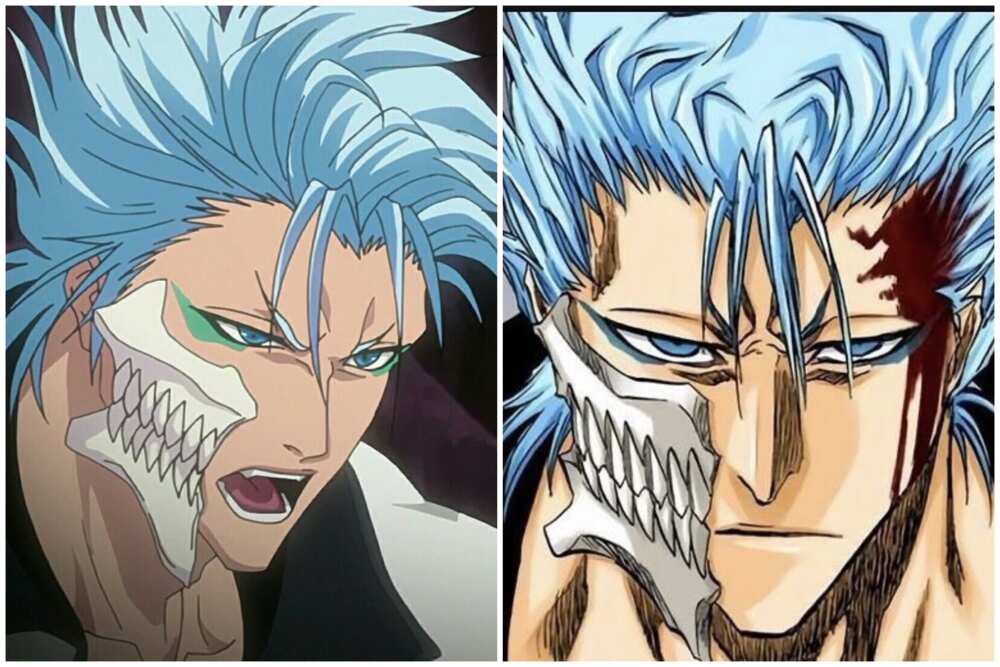 He is a member of the Aizen-affiliated army of Arrancar and the Sexta Espada. He is the main antagonist and villain with a personality perceived to be the opposite of Ichigo Kurosaki's behaviour.
11. Marge Simpson (The Simpsons)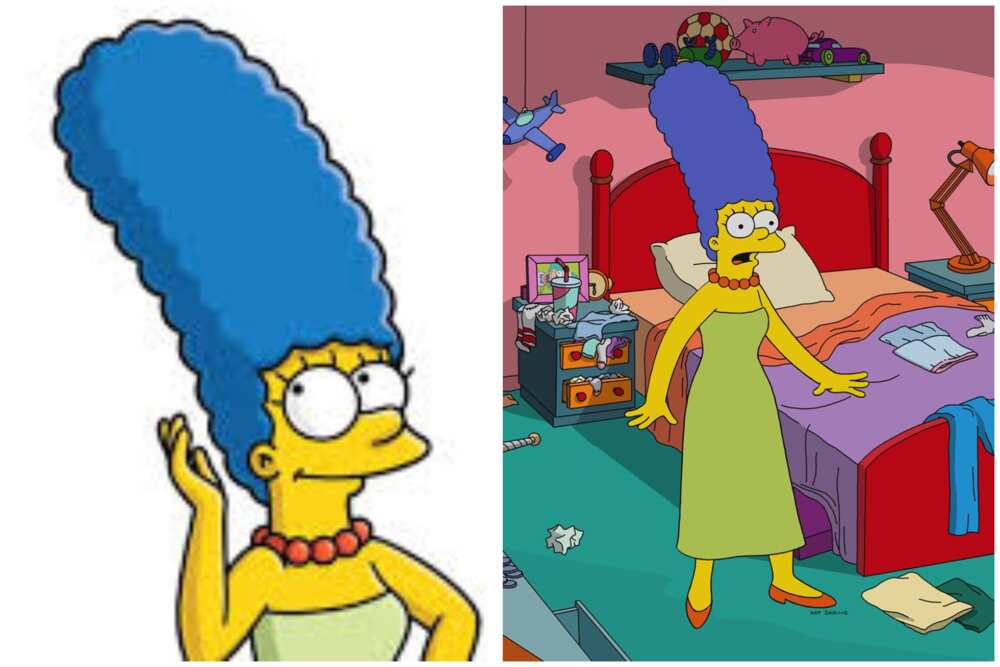 Marge Simpson is one of the main characters in the animation series The Simpsons. She is the matriarch of the Simpson family and has three children, Bart, Lisa, and Maggie. She is a tolerant wife who stays with her husband, Homer, despite his misbehaviour.
Comic book characters with blue hair
Blue-haired characters have also been heavily featured in comic books. Below are outstanding characters with blue hair in comic books.
1. Nightcrawler (Marvel Comics)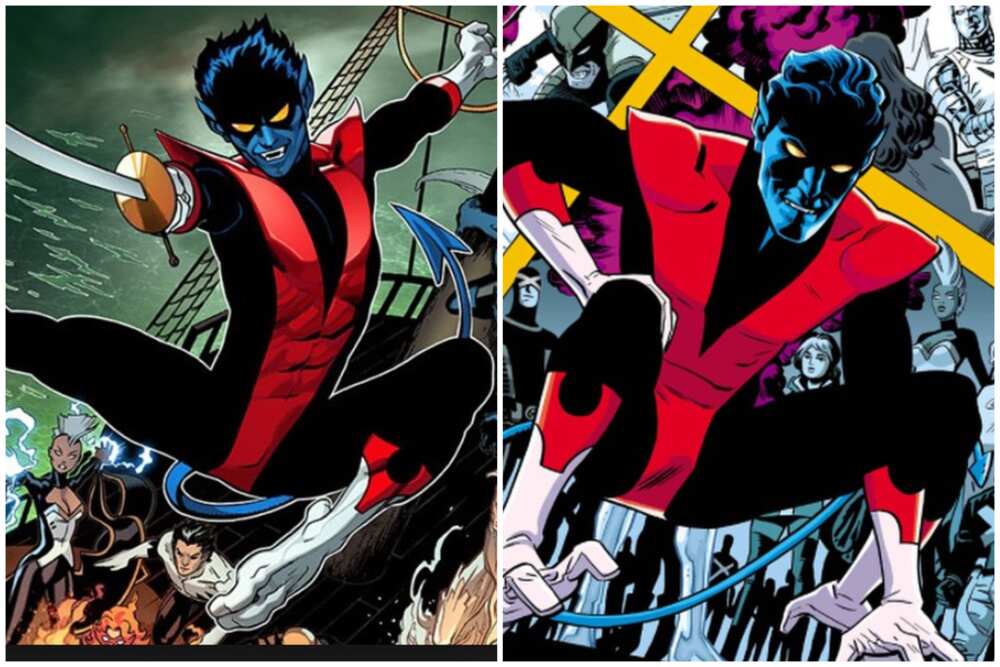 He is a superhero character in Marvel comic books. He first appeared in Giant-Size X-Men #1. His superhuman abilities allow him to teleport and have adhesive feet and hands.
2. Deborah Perkins (New Earth)
Deborah is also known as Deep Blue in the DC Comic books. She is the half-sister of Orin, famous as Aquaman, and the daughter of Atlan and Miya Shimada.
3. Frostbite (DC Comics)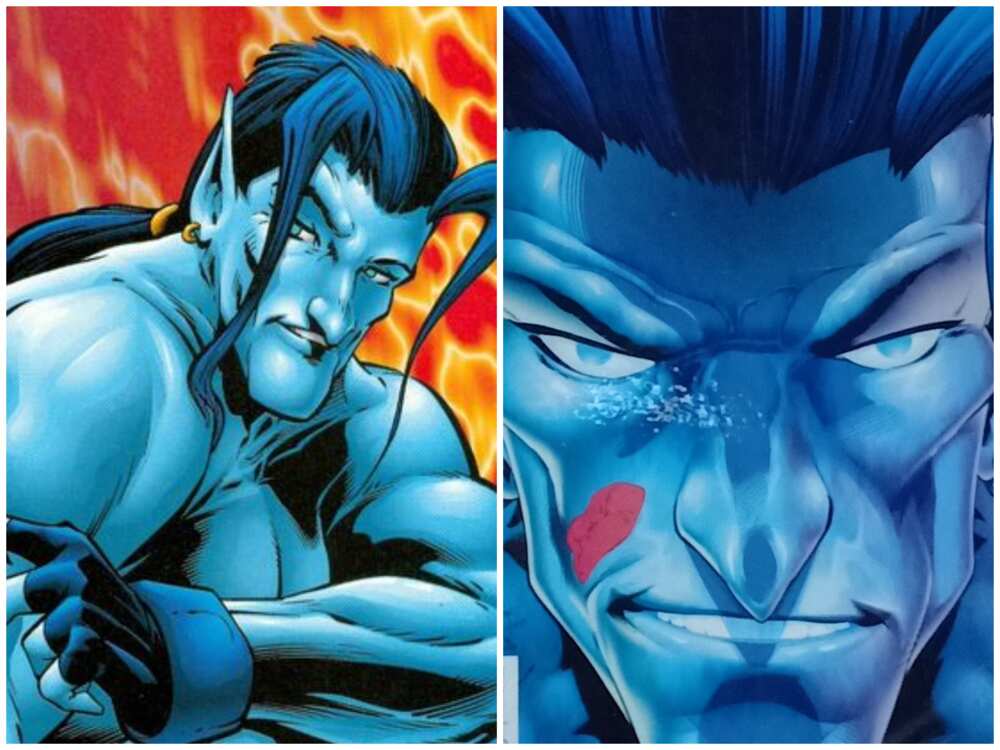 Frostbite is know for being one of DC's first bi leading characters. He is a Snow Elf, and he is blue head to toe.
4. Electricia (The Switch: Electricia)
She is the supervillain turned superhero in The Switch: Electrica. Electrica is fed up with her evil deeds and transforms into a superhero and changes her name to The Switch.
5. Priscilla Kitaen (Wildstorm Universe)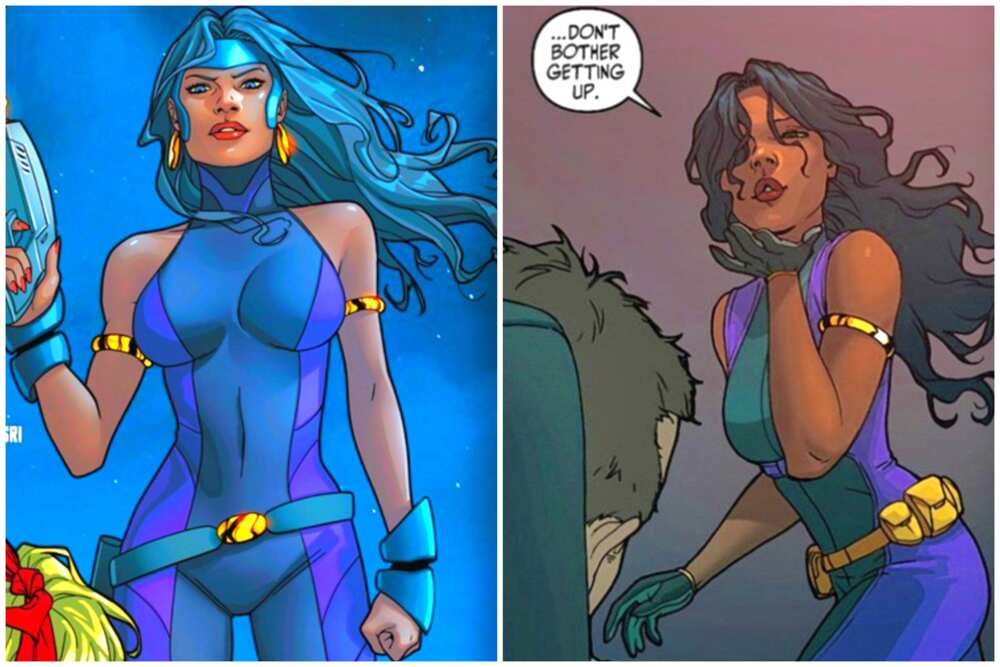 Priscilla Kitaen is a fictional character with blue hair in DC Comics Wildstorm Universe. She has an exceptional ability called The Sight, which allows her to see a being possessed by a Daemonite and exorcise it.
6. Delilah Blue (Legacy Comics)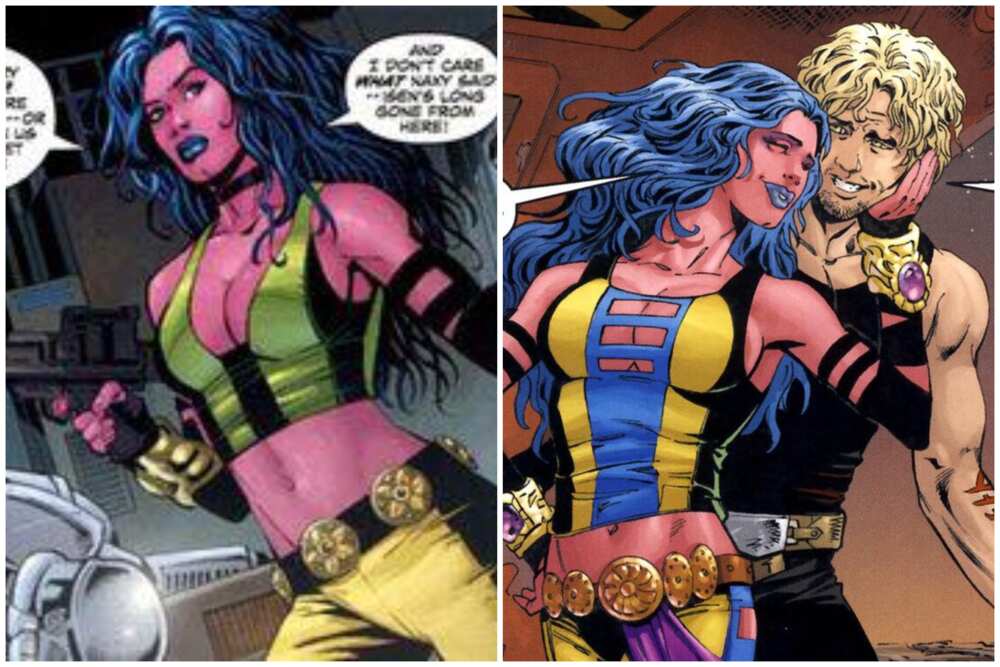 She features in Legacy Comics as the chief mechanic of the Zeltron. Delilah Blue, Cade Skywalker and Jariah Syn were once bounty hunters. She later ended up in a relationship with Cade Skywalker.
7. Hannah Borgman (Prime Earth)
She is also referred to as Hanuquinn in the DC Comics Prime Earth. She is a member of the Gang of Harleys, activists helping Harley clean up Brooklyn.
8. Olympia Atreidae (Wildstorm Universe)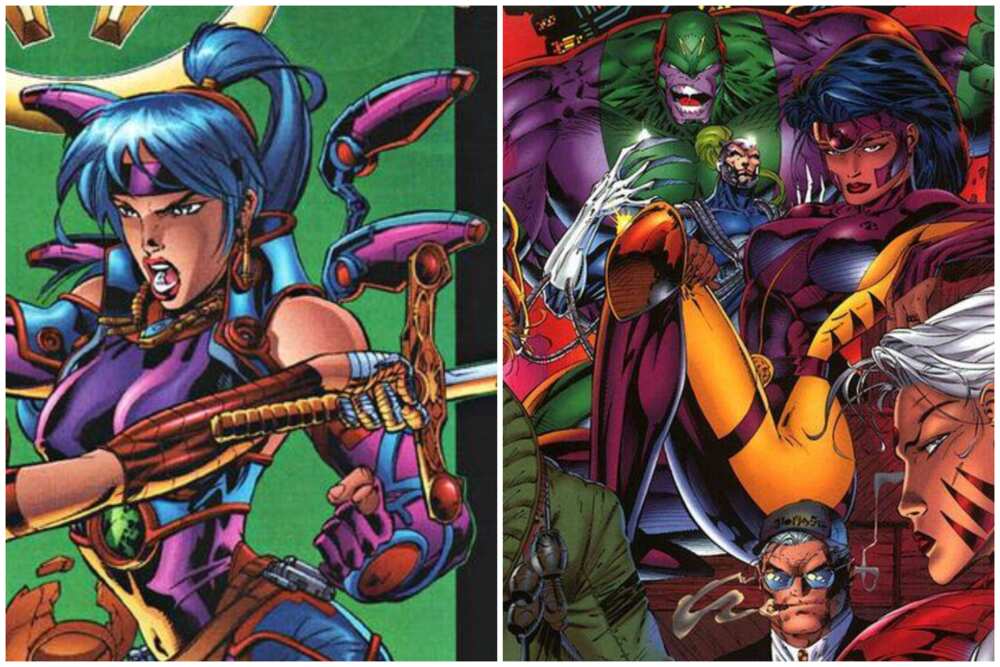 This blue-haired character in Wildstorm Universe was once peaceful. However, things took a different twist when Max Cash was killed, and she became furious and took revenge by killing the assassin.
9. Cursed Cass (Earth-616)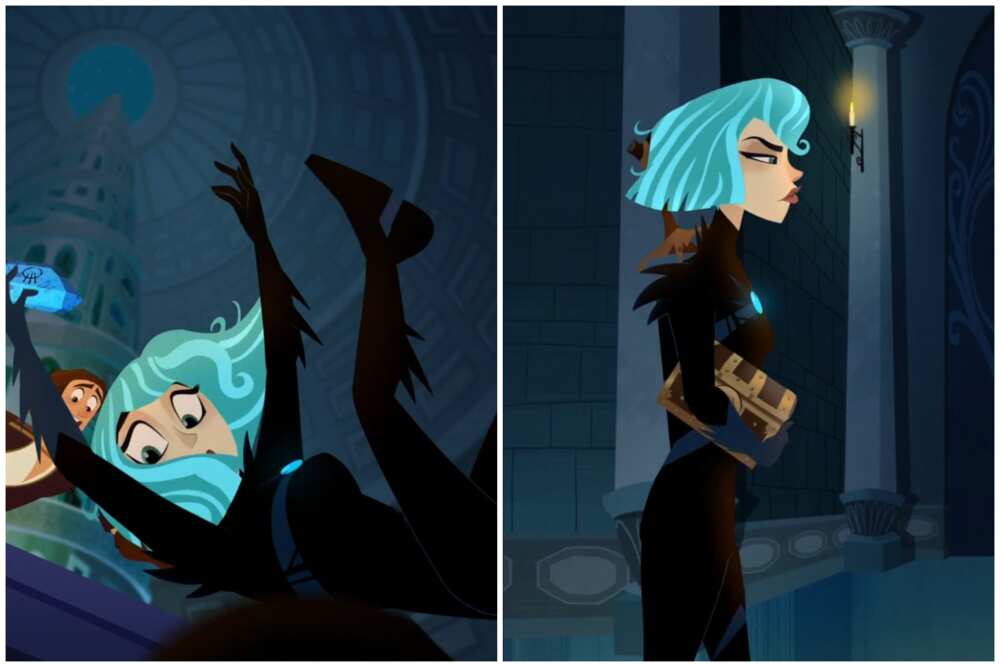 She is one of the characters with supernatural abilities in Marvel comics Earth-616. She belonged to a group of superpower enforcers called Freelancers. This character with blue hair is indestructible, surviving bomb explosions.
10. Nocturne (New Excalibur)
She is also known as Talia Wagner and is the daughter of Scarlet Witch and Nightcrawler. She previously associated with New Excalibur but is now a member of reality-hopping Exiles.
TV shows and movie characters with blue hair
Ever encountered a blue-haired character in a movie or TV series? Here is a list of actors who have starred wearing blue hair.
1. Liv Lerner (Bride Wars)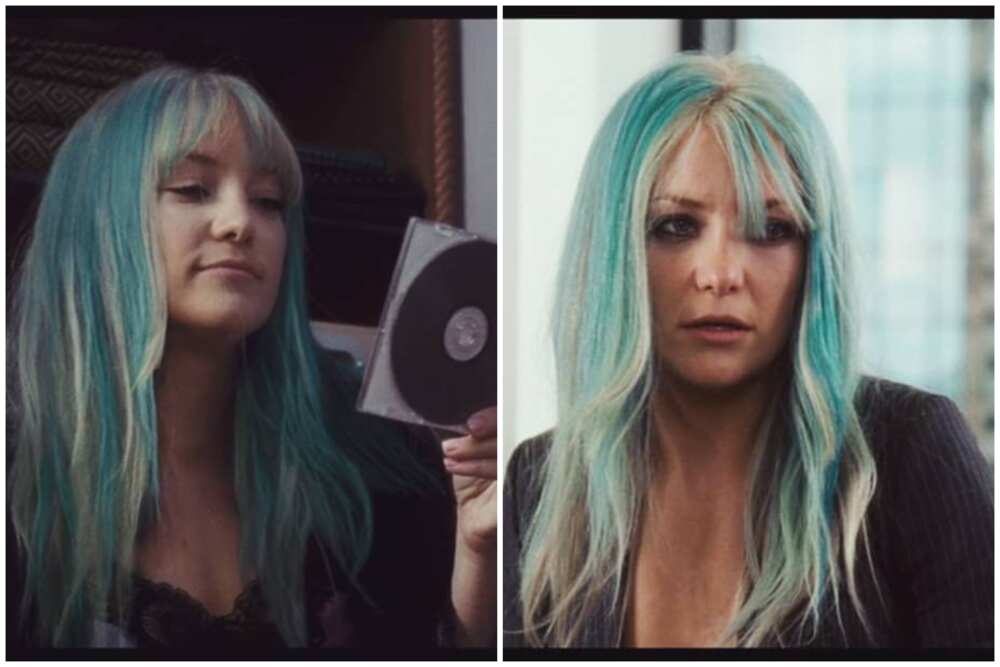 Liv Lerner, played by Kate Hudson, is one of the brides in the movies Bride Wars. Liv Lerner and her friend Emma Allen dream of having the best wedding at a particular venue. When they are grown and about to marry, they fight over the same wedding day.
2. Kelly (Kelly & Cal)
Kelly is a disaffected ex-punk rocker struggling to raise an infant after her workaholic husband abandons her. She is bored with her duties as a mother, but things change when she makes friends with a high school senior, Cal.
3. Brian Slade (Velvet Goldmine)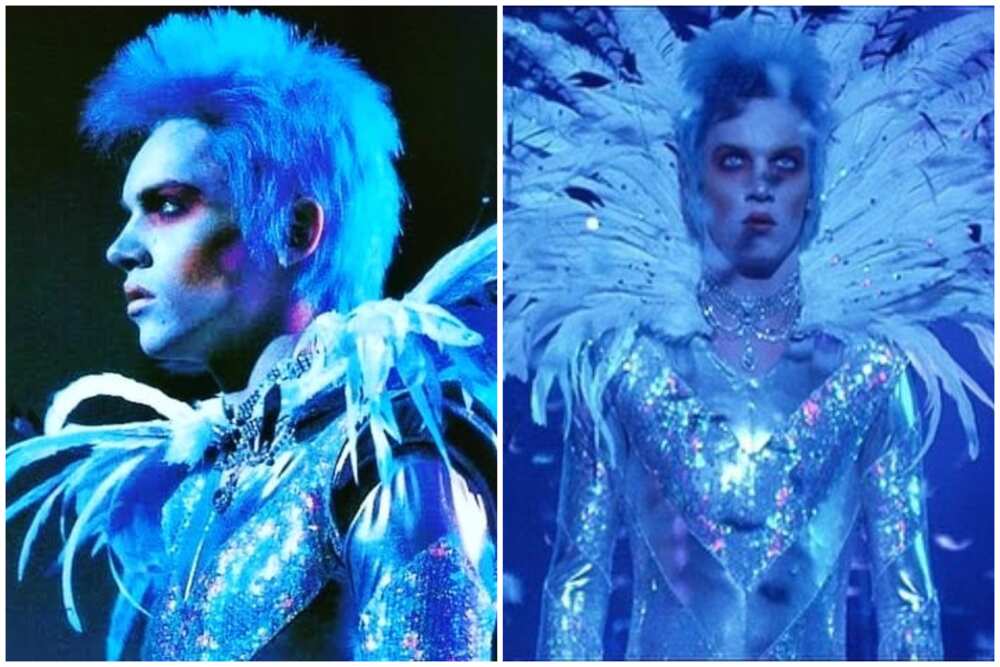 Brian Slade portrays a rockstar who predicts his death and, after a short while, fakes his death. His trick is exposed, and later, a journalist who was his fan tries to unearth his motives by interviewing a few people.
4. Stevo (SLC Punk)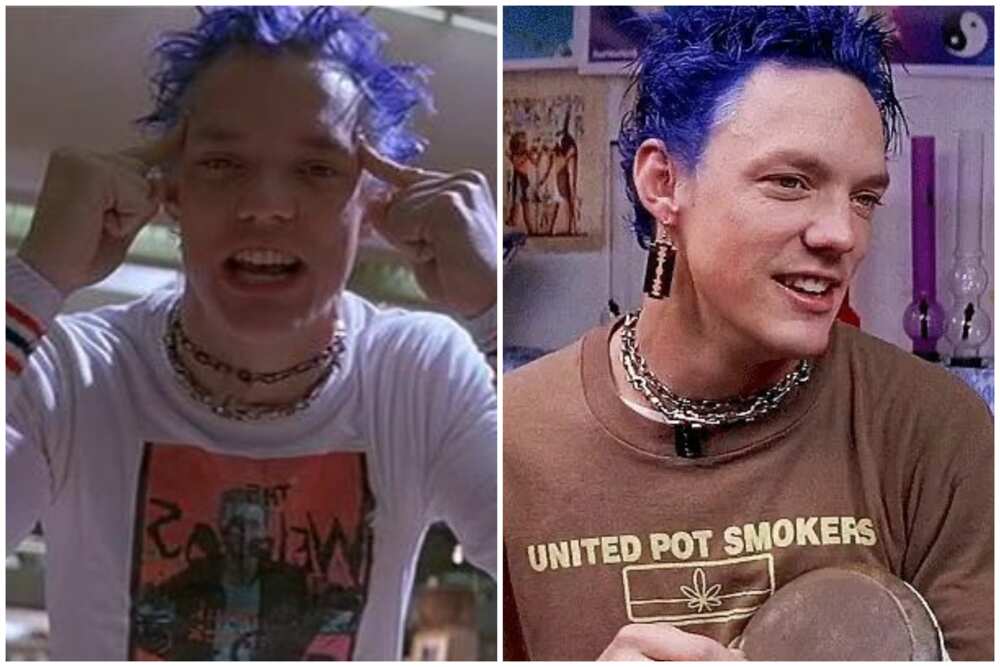 Stevo is a blue-haired character in the comedy-drama movie SLC Punk. The story revolves around Stevo and his friend Bob. The two live in a dilapidated house, and they spend much of their time partying and feuding with members of subcultures such as the rednecks.
5. Bugs (The Matrix Resurrections)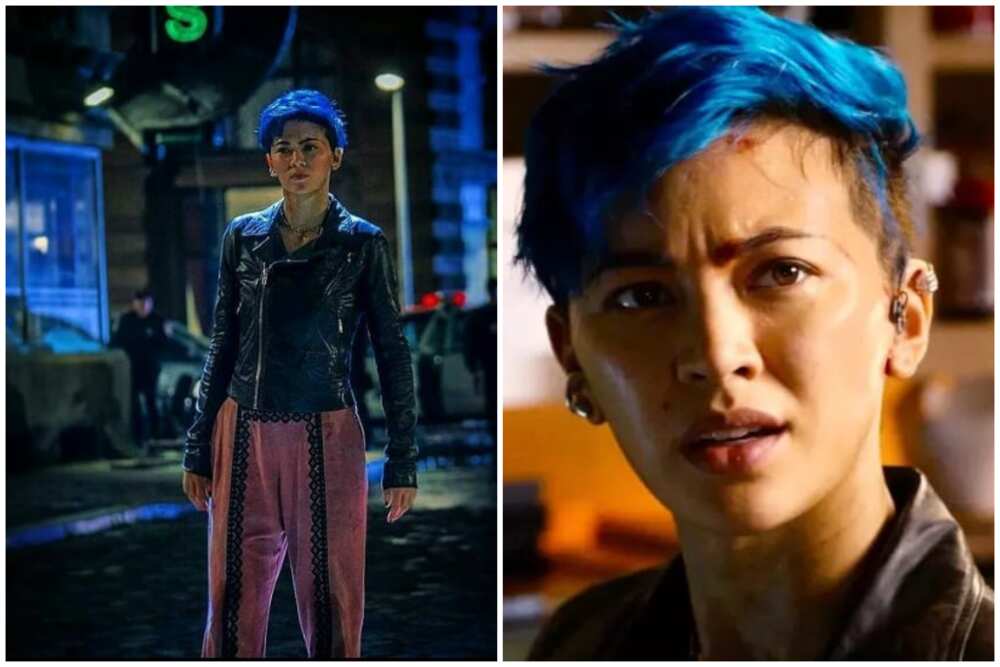 Bugs is the character portrayed by Jessica Henwick in The Matrix Resurrections. The blue-haired character is the captain of the hovercraft Mnemosyne. Her role in the movie is described as the audience's eye.
6. Winona (Pink Skies Ahead)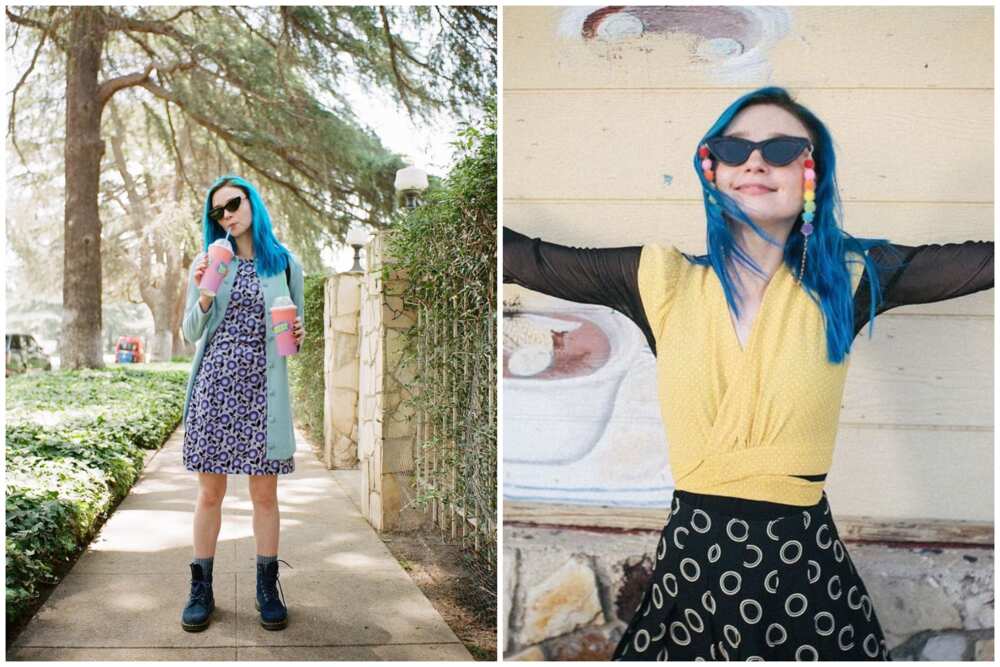 Jessica Barden plays Winona, the main character, in the comedy-drama Pink Skies Ahead. She is a college dropout, living with her parents, with whom she is not on good terms. She is diagnosed with anxiety disorder.
7. Emma (Blue Is the Warmest Color)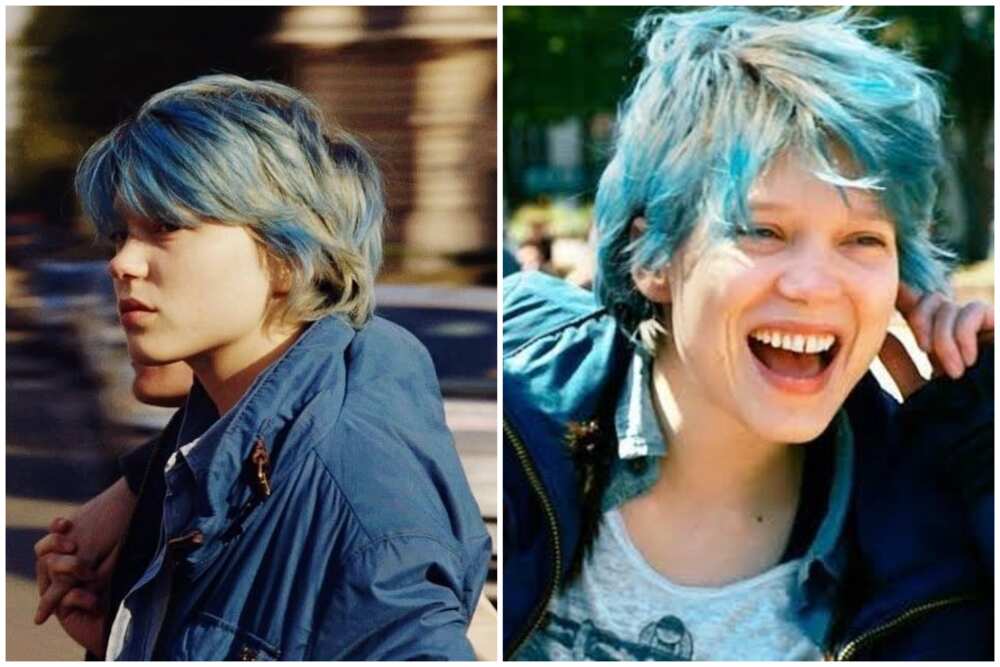 Léa Seydoux stars in Blue Is the Warmest Color as Emma. She is gay and is romantically involved with a couple of women, Adele and an older woman. She is hilarious, jolly, and composed.
8. Angela Childs (Kimi)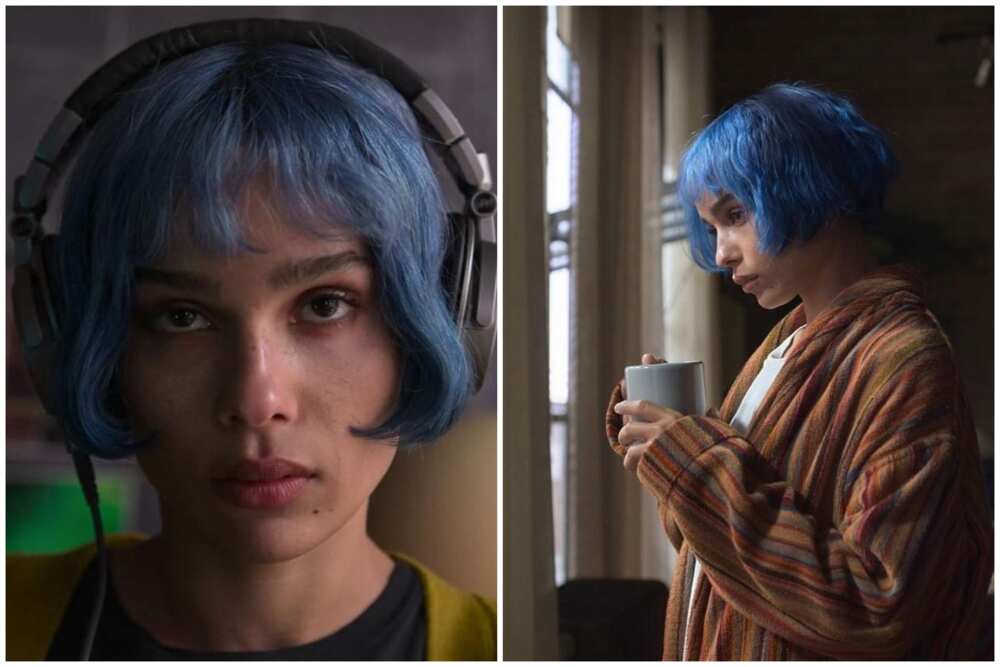 Zoë Kravitz plays Angela Childs, a tech worker who operates from home monitoring data on Kimi devices. She is the main character in the movie, and she wins the heart of many people when she attempts to save a woman being assaulted.
9. Ramona Flowers (Scott Pilgrim vs. the World)
Ramona Flowers is a female character with blue hair in Scott Pilgrim vs. the World. She works as a delivery girl and is Scott Pilgrim's love interest. Ramona has to fight against her seven exes, who have ganged up and want to sabotage her future relationships.
10. Clementine Kruczynski (Eternal Sunshine of the Spotless Mind)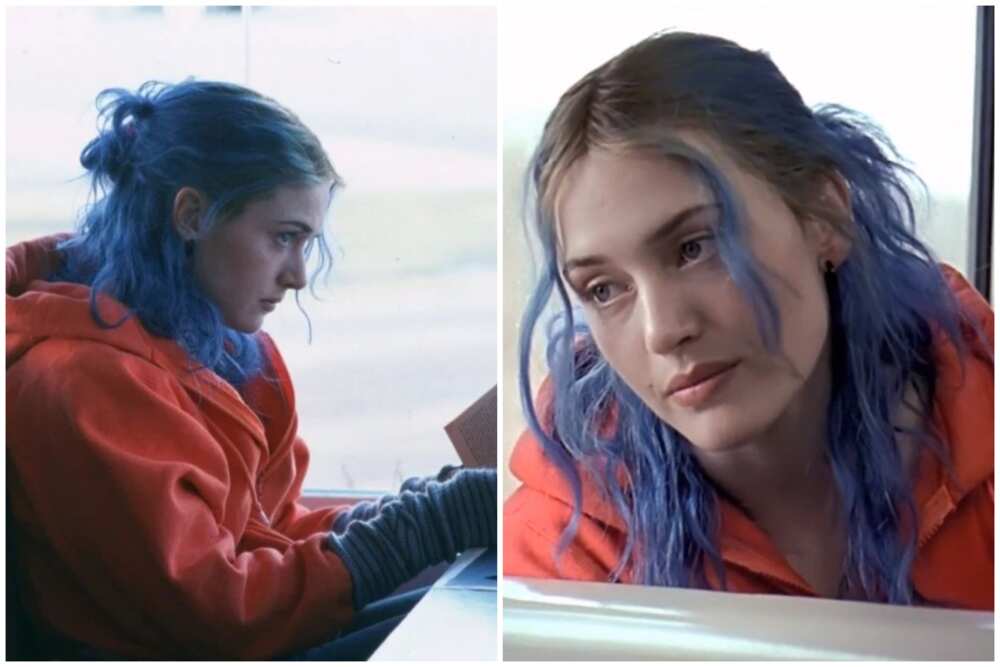 Kate Winslet stars in the romance drama movie as Clementine Kruczynski. She is no longer interested in dating after she broke up with her boyfriend and forgot about him. She is assertive, intelligent, and fun-loving.
Blue is an appealing colour; in most cases, it symbolises tranquillity, wisdom, and inspiration. Most characters with blue hair in movies, TV series, and books also tend to depict the qualities represented by the colour.
Legit.ng recently published iconic Disney couples. There are numerous romantic stories involving Disney couples. These romantic stories are exciting and give people fantasies about the real world.
Can you remember any iconic couple in Disney World? The love stories in Disney World add a lot of excitement to the entertaining films. Different romantic relationships bring out the theme of love in anime movies.
Source: Legit.ng