50 funny cartoon characters that will definitely lift your spirits
Cartoon characters have always held a special place in many people's hearts, providing endless entertainment and laughter. Throughout the years, there have been certain cartoon characters that stuck out more than others. These characters are endearing, hilarious, and memorable and always keep viewers glued to their screens. Discover some of the funny cartoon characters that will definitely lift your spirits.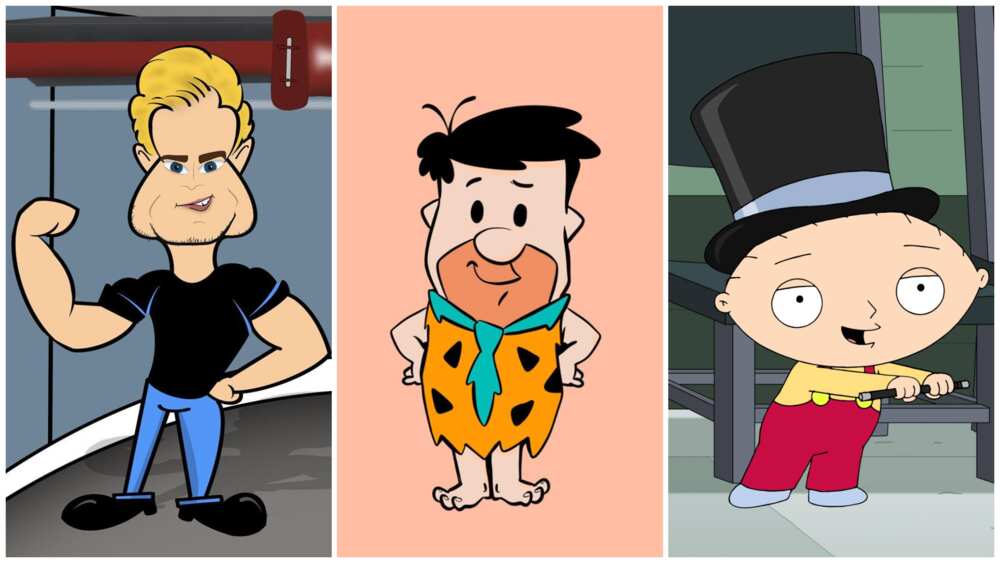 Cartoons became more popular among many children and adults in the 1990s. Since then, the world of animation has produced a wide range of characters. Which are the funny cartoon characters that resonate with you the most?
50 funny cartoon characters
The modern concept of cartoons as a form of entertainment and art emerged in the late 19th and early 20th centuries. Since then, numerous characters have been invented and are loved by many worldwide. Here are the funniest cartoon characters ever created.
1. Pink Panther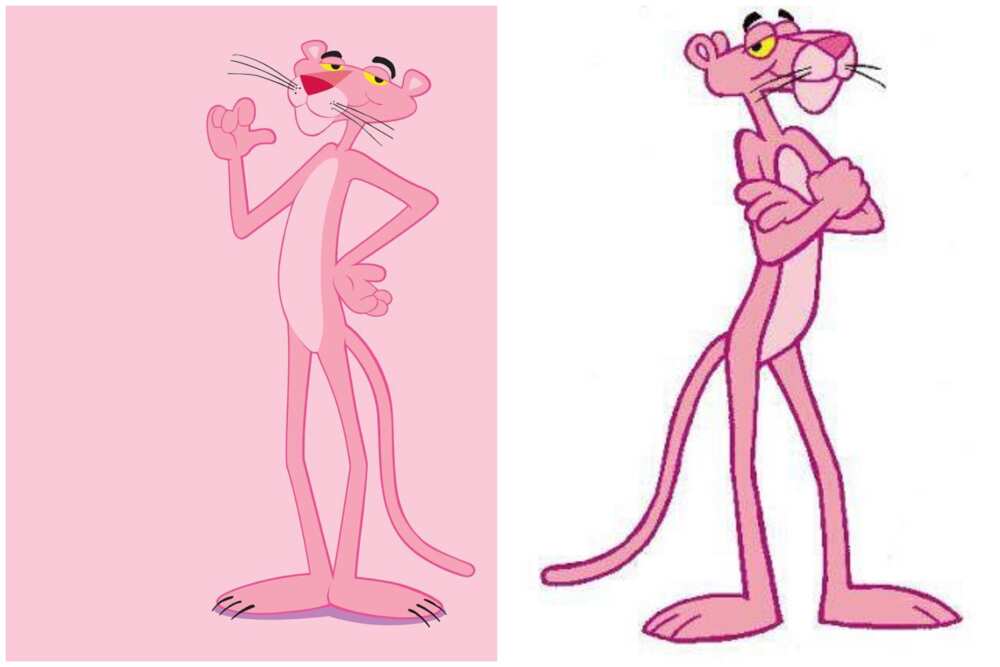 Pink Panther is a fictional animated character who appeared in the opening and closing credit sequences of every film in The Pink Panther series. Pink Panther is a mischievous pink-coloured panther who engages in various comedic adventures and encounters with other characters.
2. Bugs Bunny
Bugs Bunny is one of the most iconic cartoon characters of all time. He is an anthropomorphic grey and white rabbit famous for his flippant, insouciant personality and unmatched charisma.
3. Daffy Duck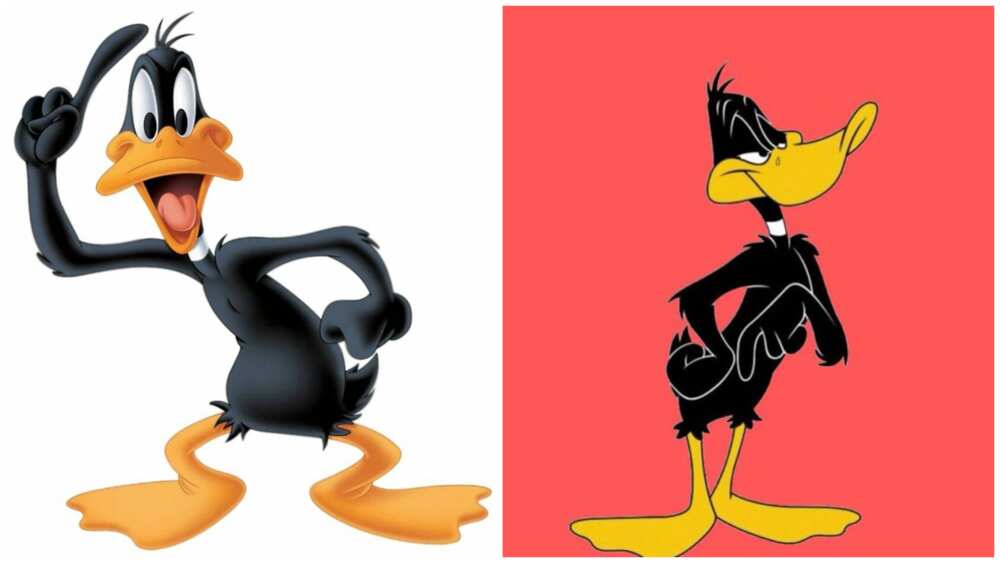 An anthropomorphic black duck, he has starred in cartoon series such as Looney Tunes and Merrie Melodies. He is a lovable and enduring character, and his comedic antics have entertained audiences for generations.
4. Mr Bean
Mr Bean is a fictional character from the British comedy TV series Mr Bean, its animated spin-off, and two live-action feature films. He is a hilarious cartoon character who is known for his unusual schemes and differences in handling everyday tasks.
5. Spongebob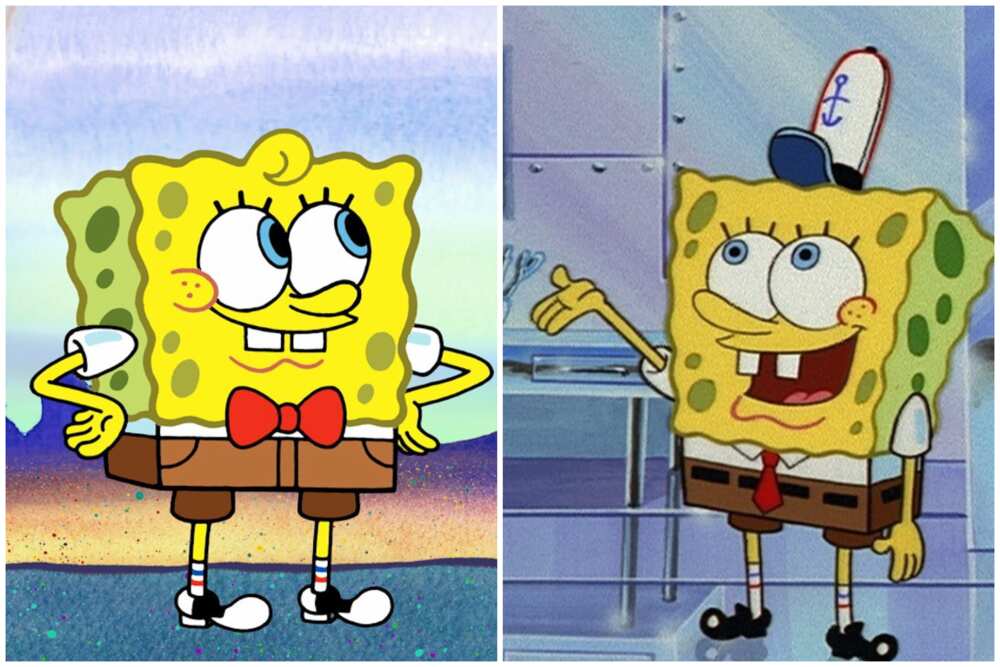 SpongeBob SquarePants is the lead character of the American animated TV series of the same name. Spongebob's clueless yet endearing nature and his unique and often exaggerated reactions to everyday situations have tickled audiences' funny bones for years.
6. Kick Buttowski
Kick Buttowski is the fictional character from the animated series Kick Buttowski: Suburban Daredevil. His comedic timing and over-the-top adventures make him a beloved and funny character among fans of the series.
7. Michelangelo
Michelangelo, also known as Mike or Mikey, is one of the most beloved and entertaining characters from the iconic animated series Teenage Mutant Ninja Turtles comics.
8. Goofy
Goofy is a beloved cartoon character from the Mickey Mouse franchise. His endearing personality and comedic timing have made him a fan favourite.
9. Tom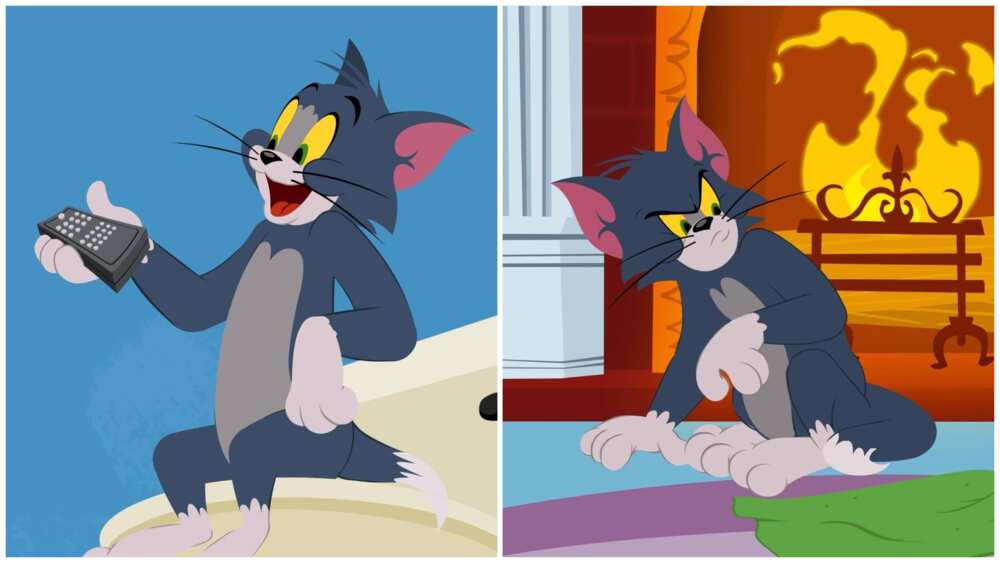 Tom is the mischievous cat from the classic animated series Tom & Jerry. Tom has entertained audiences for many years with his comical tricks and clever endeavours to catch his arch-nemesis, Jerry, the mouse.
10. Dexter
Dexter is the lead character in Dexter's Laboratory. He is a classic cartoon packed with fun, imagination and humour. He is also a brilliant boy who loves creating fantastic inventions.
11. Elmer Fudd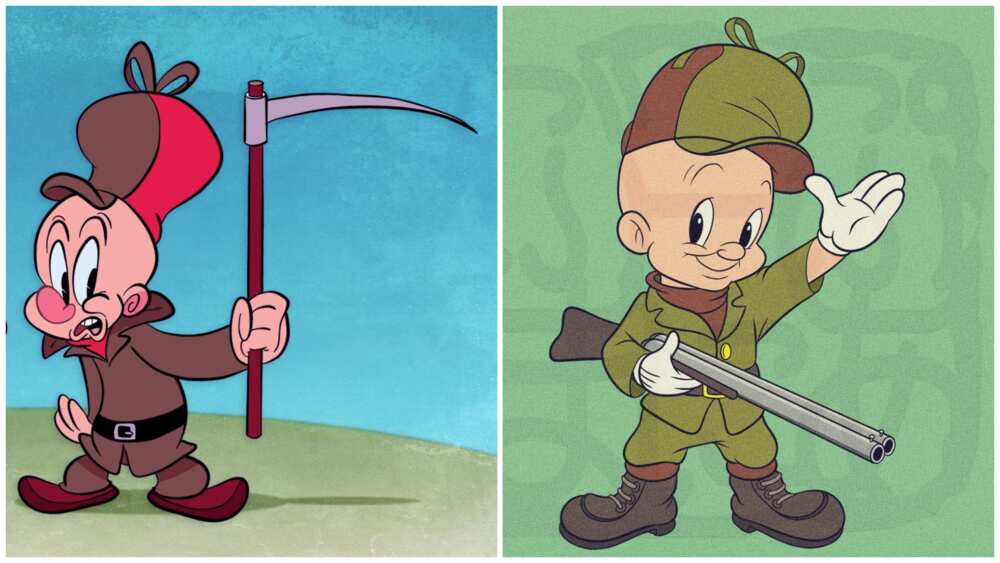 Elmer J. Fudd is an animated cartoon character in the Warner Bros. Looney Tunes. Elmer Fudd's comedic interactions with the other characters in Looney Tunes have made him a beloved and memorable figure in animation.
12. Sylvester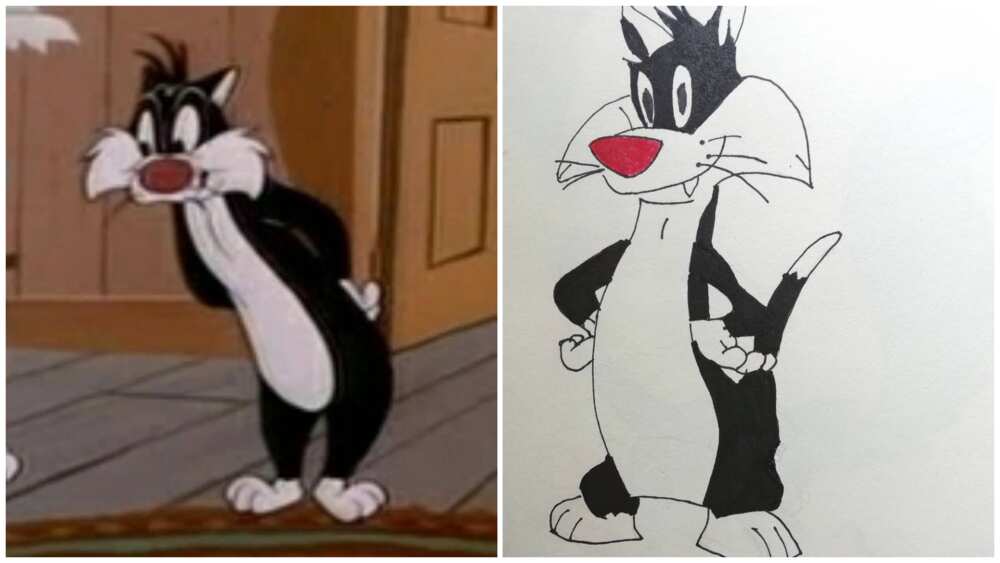 Sylvester is one of the main antagonistic characters in Looney Tunes. He is known for his humorous antics and animated expressions.
13. Wile E. Coyote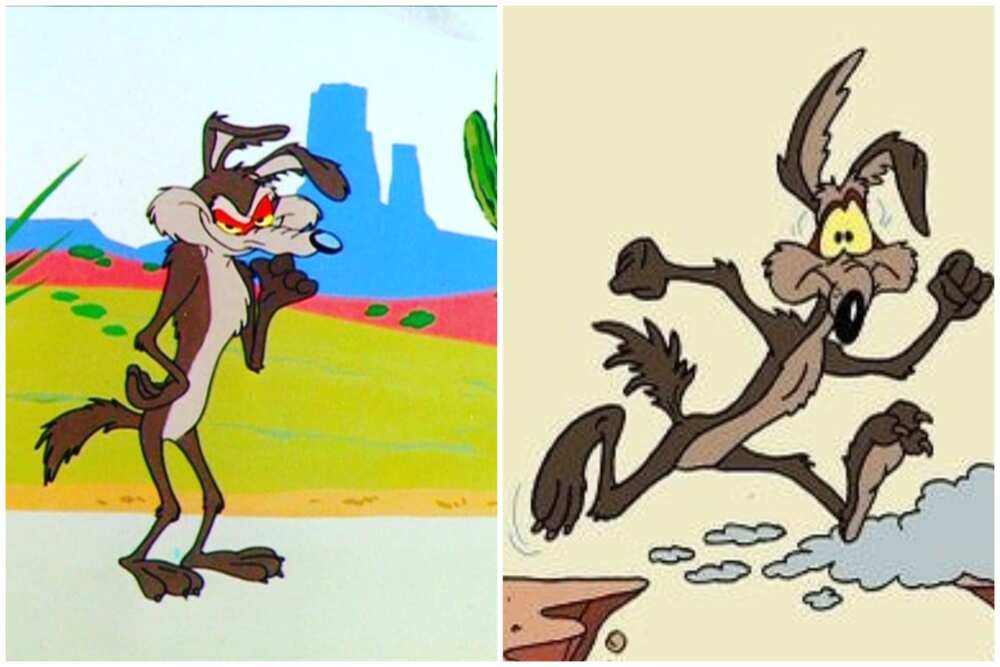 Coyote is a primary antagonist and one of the main stars of the Looney Tunes franchise. He is cunning and hungry and tries to catch and eat the Road Runner.
14. Jake Long
Jacob Luke Long is a Chinese-American 13-year-old who is half-human, half-dragon. He is the protagonist of the American Dragon series.
15. Taz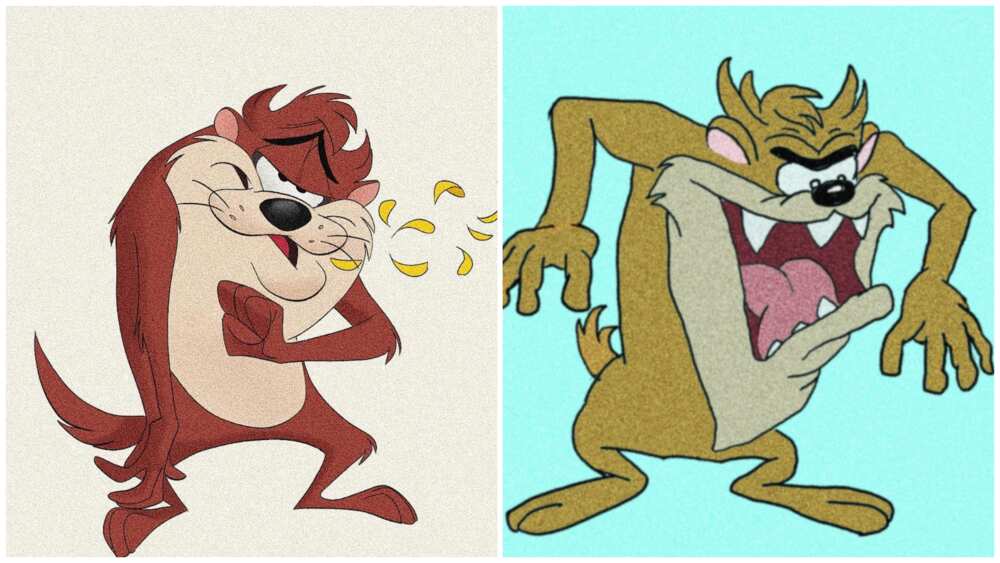 Taz is a renowned cartoon character in the Merrie Melodies and Looney Tunes animated series. He is known for his tornado-spinning ability and his sharp teeth.
16. Harley Quinn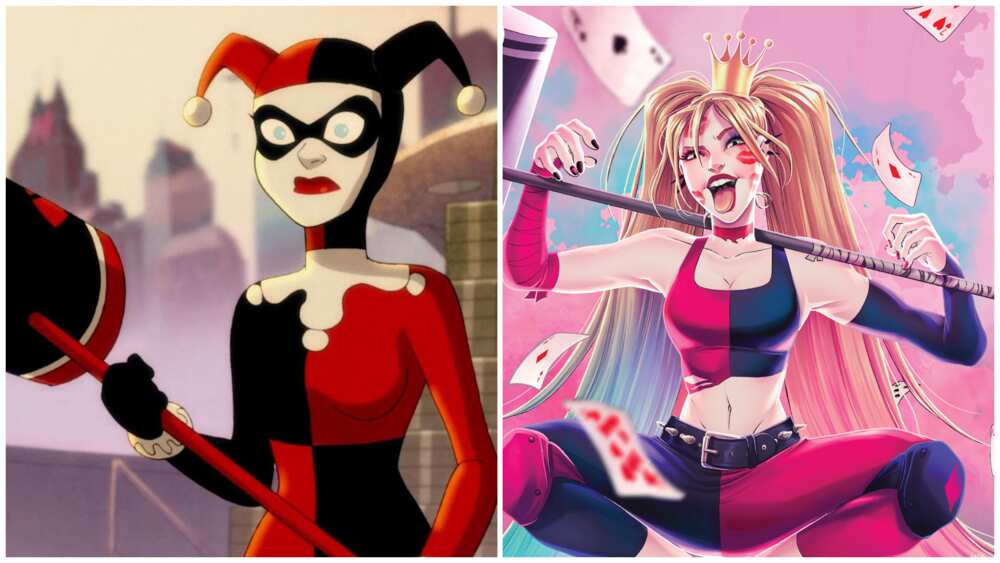 Harley Quinn is a fictional character and has appeared in various animated series, including the Harley Quinn series. She is recognised for her colourful appearance, mischievous personality, and complex relationship with the Joker.
17. Doofenshmirtz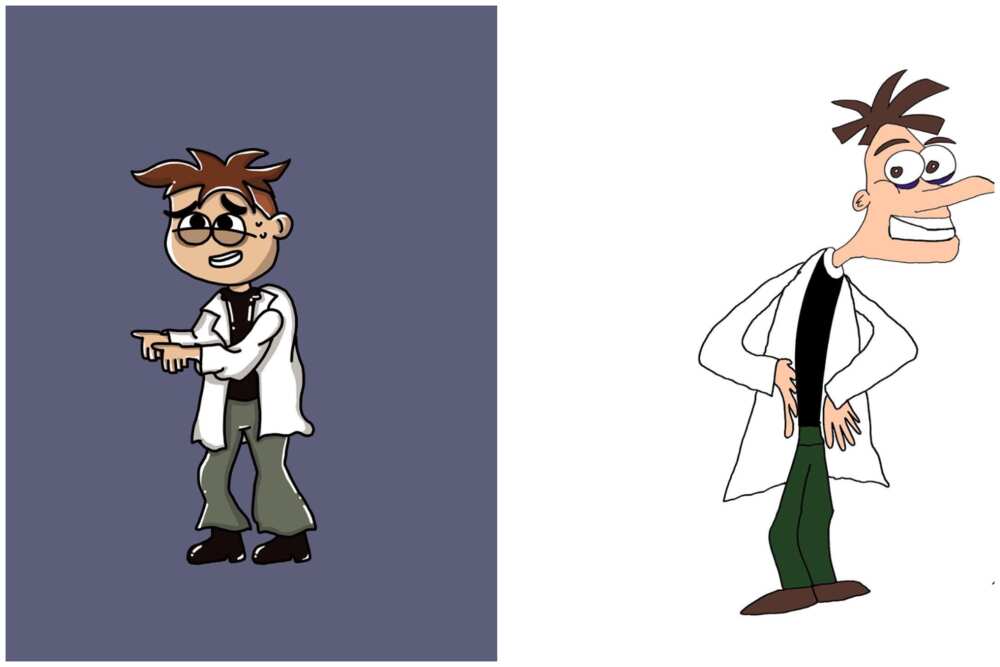 Dr Heinz Doofenshmirtz is a fictional character from the American animated TV series Phineas and Ferb. His unique sense of humour, butchering words and phrases, and often mispronunciations are the salt added to his personality.
18. Garfield
Garfield is a fictional cat and the main character of the comic strip of the same name. Garfield holds the Guinness World Record for being the world's most syndicated comic strip.
19. Johnny Bravo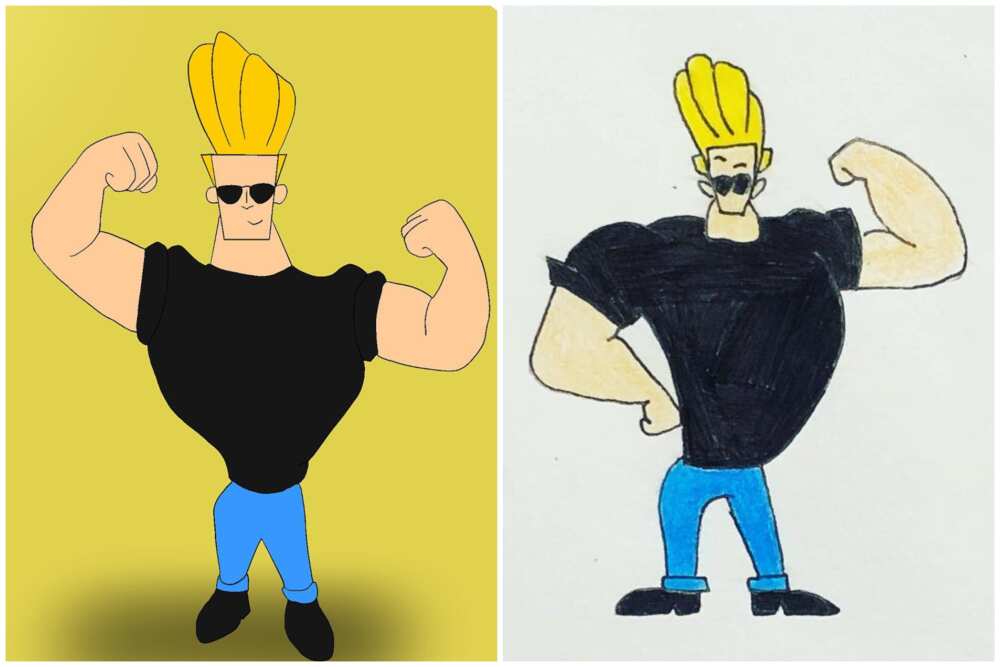 Johnny Bravo is one of the funniest cartoons and the main character of the animated series Johnny Bravo. The character has become well-known for his catchphrases, iconic hairstyle, and comedic portrayal of exaggerated masculinity.
20. Homer Simpson
Homer is one of the most famous fictional characters and is regarded as one of the greatest comedic animated characters of modern times. He is often depicted as a lazy and stupid character, but he has also shown moments of great wisdom.
21. Scooby-Doo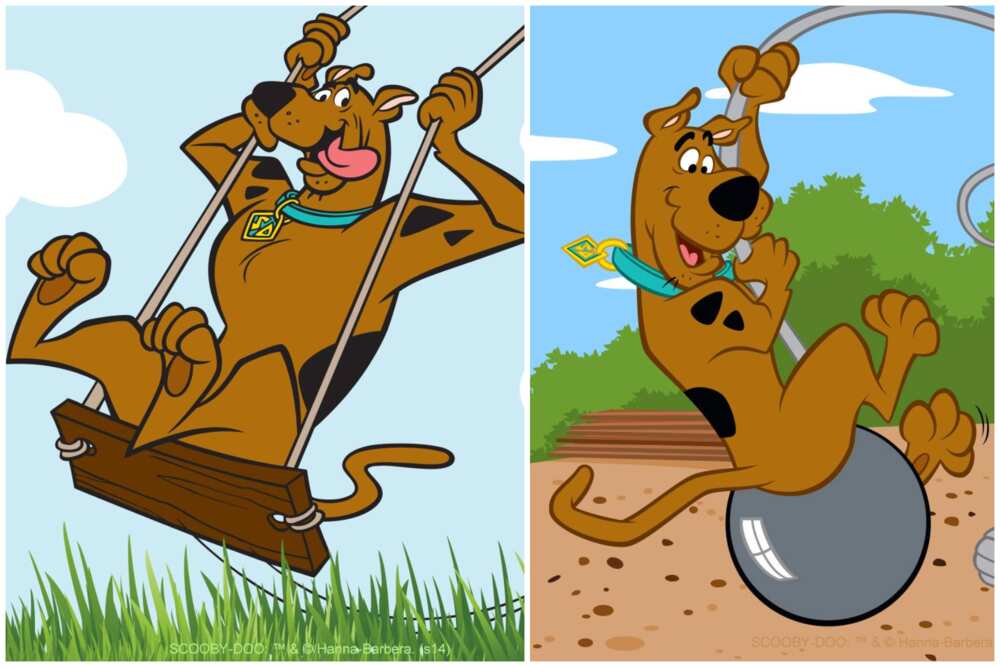 Scooby is an endearing and unique character in the animated TV series Scooby-Doo. His comedic genius emerges from his adorably fearful personality and a voracious appetite that never seems to dwindle.
22. Tow Mater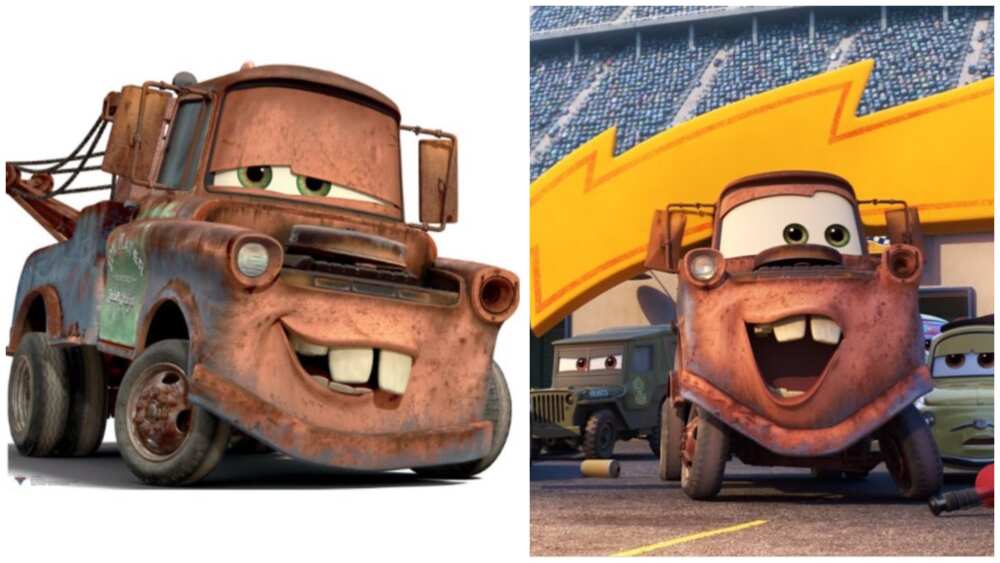 Tow Mater is one of the lead characters of the Cars franchise. He often provides comic relief through his humorous antics and quirky mannerisms.
23. Rico
Rico is a character from the popular animated movie Penguins of Madagascar. His unique humorous personality and explosive skills make him a memorable character that fans of the franchise have grown to love.
24. Pumbaa
Pumbaa is a major character in Disney's 1994 animated film, The Lion King. Pumbaa provides comic relief through his humorous antics and witty remarks.
25. Fred Flintstone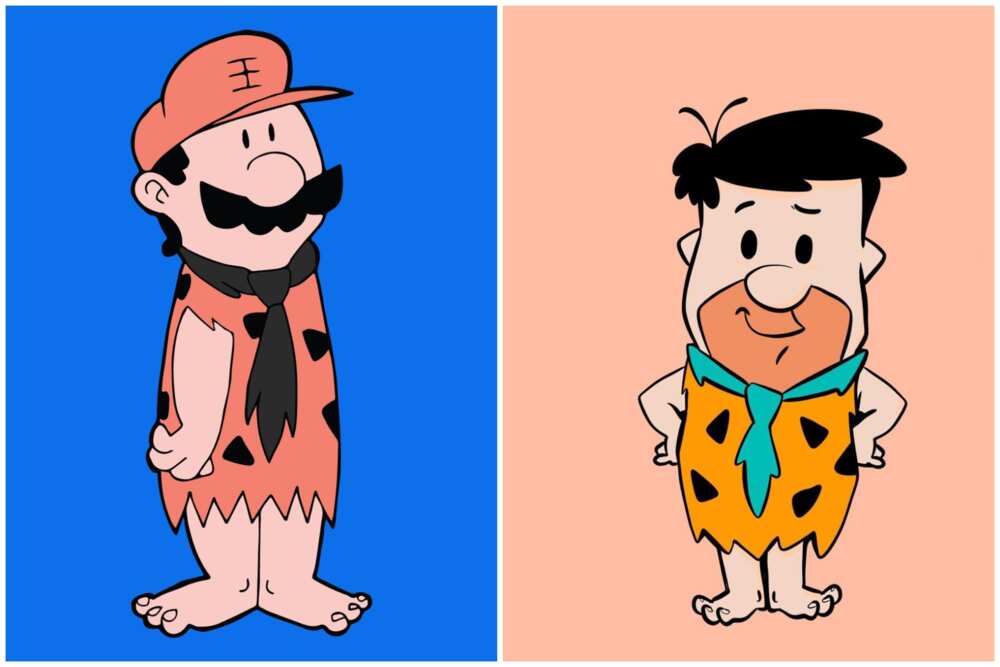 Fred Flintstone is the protagonist of the classic animated TV series The Flintstones. He is a beloved character known for his charm, humour, and the endearing dynamic he shares with his family and friends in The Flintstones show.
26. Lamput
Lamput is a cartoon character from the animated series Lamput. He is an orange, gooey, shape-shifting blob. His humour is universal, transcending language and cultural barriers, making it popular among audiences worldwide.
27. Popeye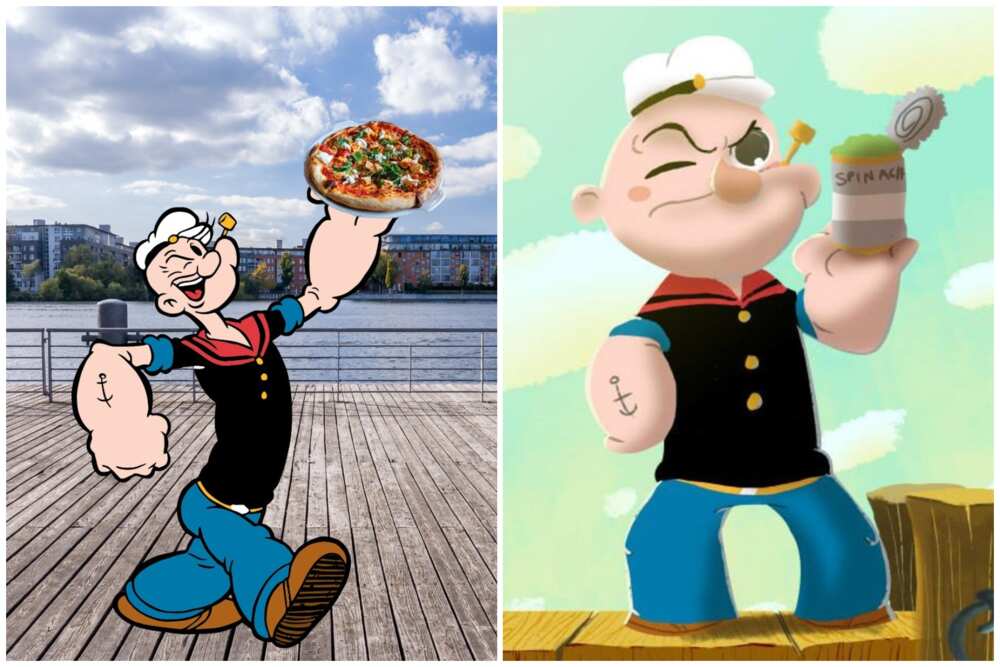 Popeye is one of the funniest popular 90s cartoon characters. He is popular for his witty and comedy nature and offbeat charm. These make him a timeless character beloved by adults and children.
28. Robin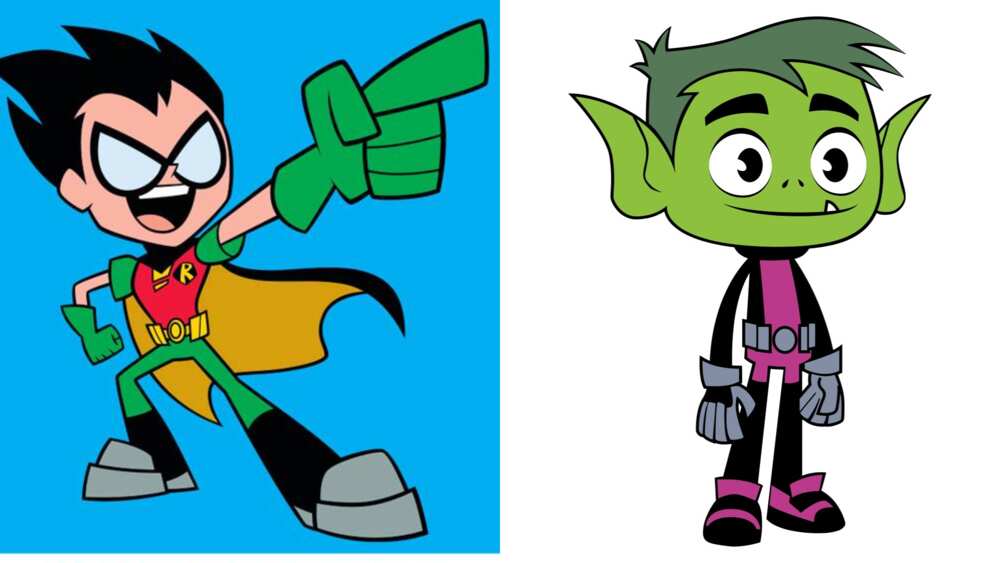 Robin is the alias of several superheroes in American comic books published by DC Comics. He became Teen Titans Go's 2003 protagonist.
29. Thomas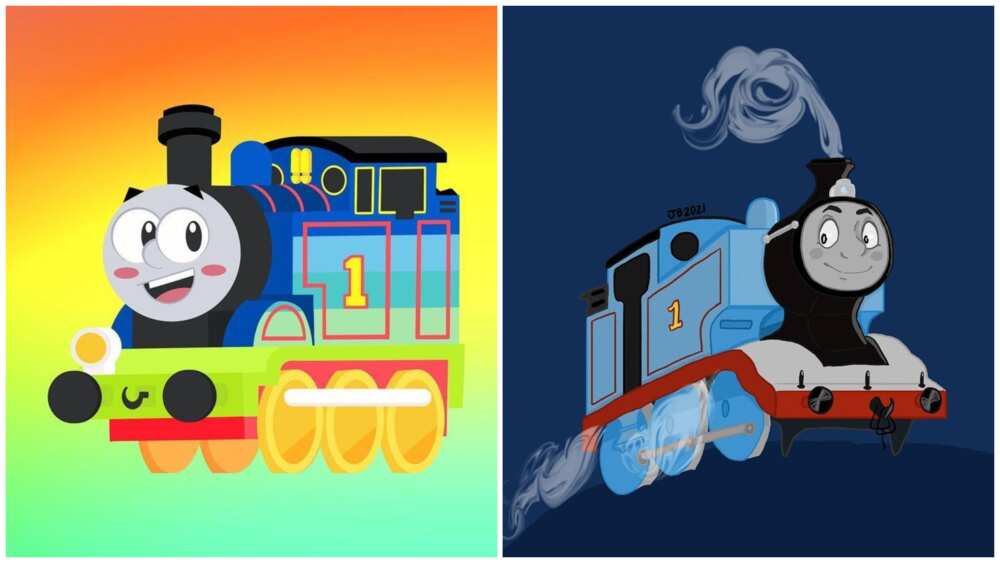 Thomas is a beloved blue engine and protagonist on the show Thomas & Friends. The character brings a distinctive flavour of humour to the world of children's cartoons.
30. Candace Flynn
Candace Flynn is a fictional character in the animated TV series Phineas and Ferb. Candace's comedic timing stems from her wild shifts in mood and her dramatic reactions to the most ordinary situations.
31. Sokka
Sokka is widely known for his humour, practicality, and determination. Some of his most memorable lines and moments from the Avatar: The Last Airbender series prove he is a comedic genius.
32. Pingu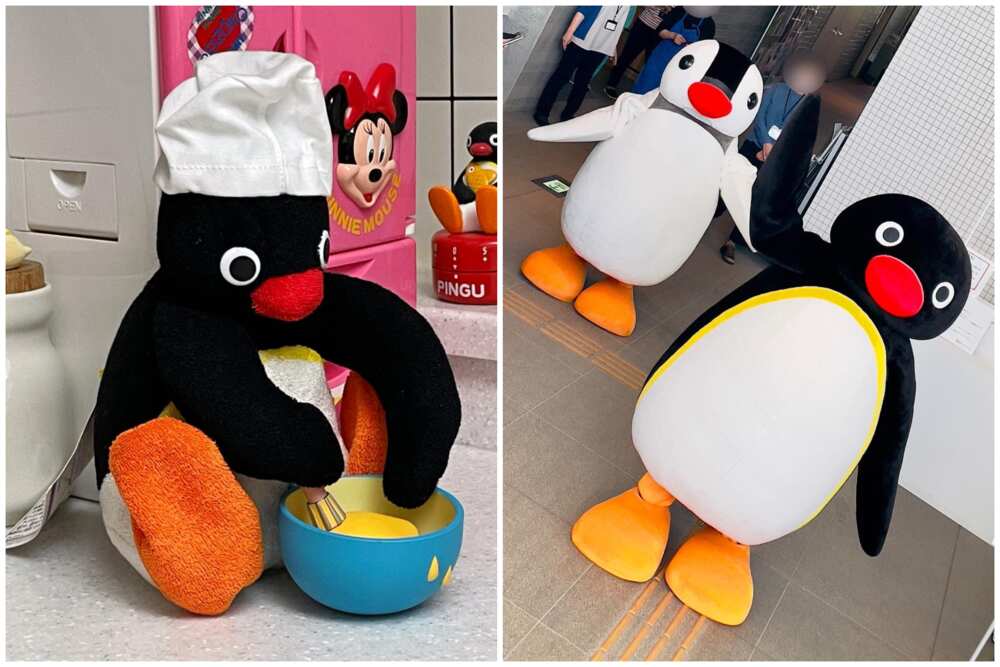 Pingu is the main character of the 1990 animated series named Pingu. He is best known for his mischievous antics and unique way of speaking. He is also known for his catchphrase, 'Noot noot!'
33. Ben Tennyson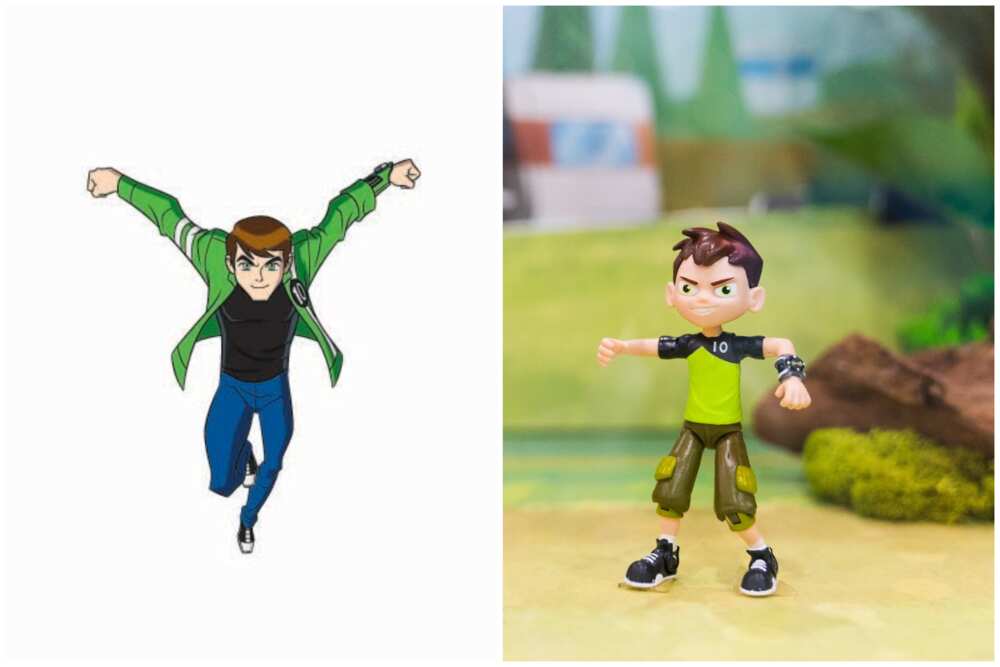 Ben Tennyson is the fun-loving protagonist in the Ben 10 franchise. Ben's comic timing is spot-on, from his wisecracking attitude and goofy antics to his playful banter with cousin Gwen and mentor Grandpa Max.
34. Stewie Griffin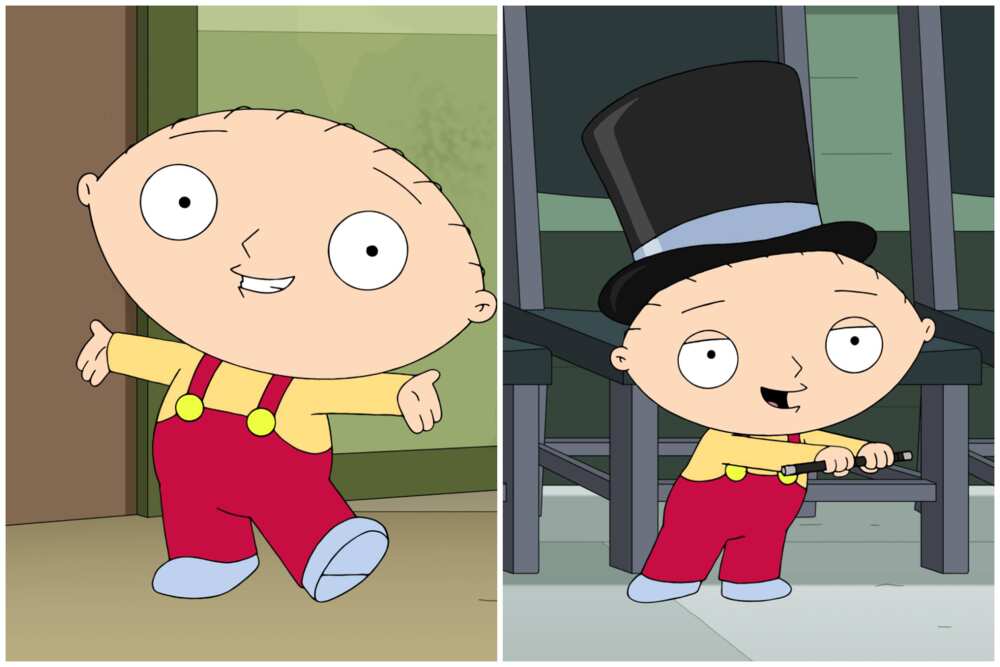 Stewie Griffin is a fictional character from the animated TV series Family Guy. He is the source of the most exciting storylines on Family Guy.
35. Eric Cartman
In the popular animated series South Park, Eric Cartman is a self-centred, mean-spirited nine-year-old child. He has a dark personality which often hints towards some mental problems he may be experiencing.
36. Bart Simpson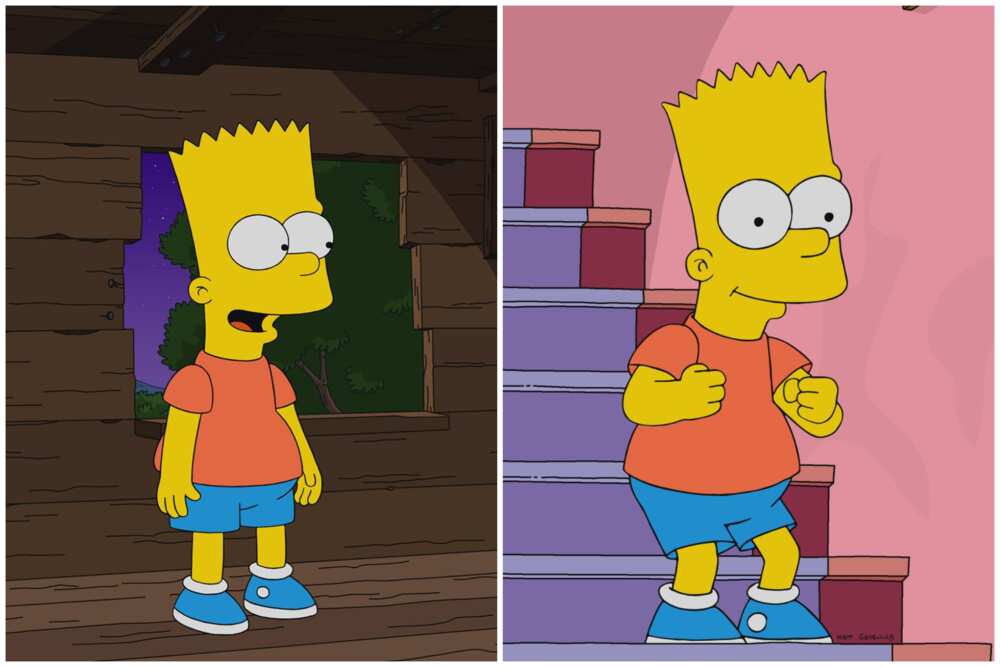 Bartholomew JoJo Simpson is a popular animated cartoon character in the American animated TV series, The Simpsons and part of the Simpson family.
37. Uncle
Uncle is the tritagonist of the Jackie Chan Adventures series. His signature two-fingered slapping and 'One more thing' phrases are memorable.
38. Coop
Coop Burtonburger is a fictional character and the main protagonist in the animated TV series Kid vs. Kat. He is the son of Burt Burtonburger, who tries to stop Mr Kat from world domination.
39. Grim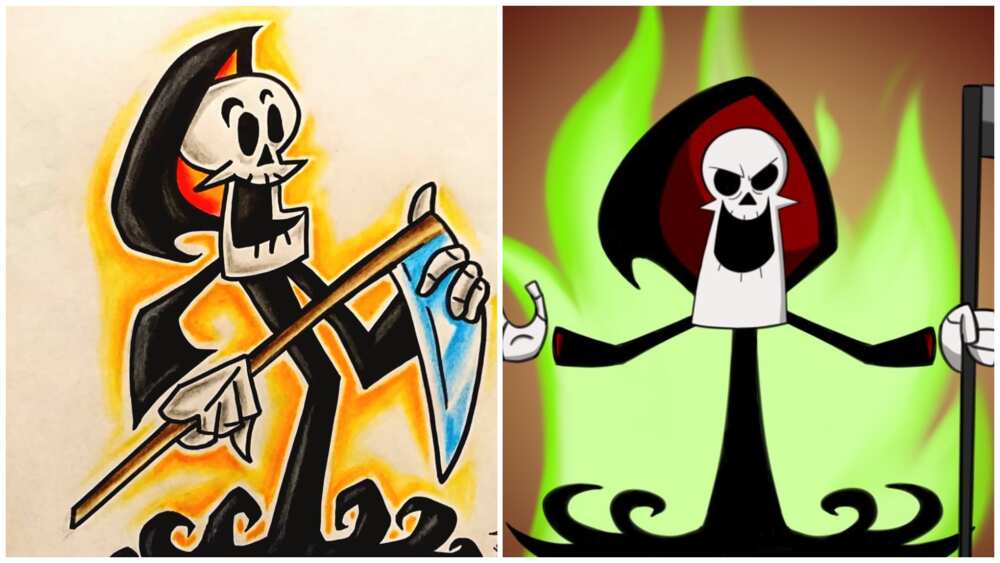 Grim is a character in the cartoon series The Grim Adventures of Billy and Mandy. He is very cynical and has a darker sense of humour.
40. Jake The Dog
Jake the Dog was a character and one of the two protagonists in the American animated TV series Adventure Time. His playful and humorous nature adds a lot of fun and laughter to the show.
41. King Julien XIII
King Julien XIII is a major character from the Madagascar franchise. He frequently provides comic relief in movies and TV series.
42. Snoopy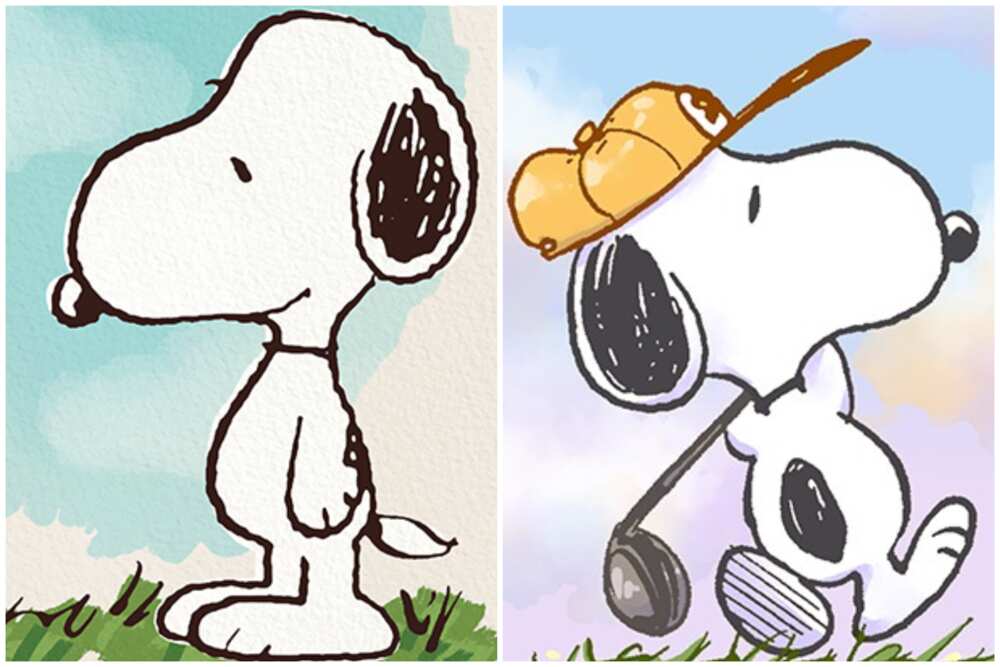 Snoopy is the fictional character in the comic strip Peanuts. His funny remarks, exaggerated expressions, and ability to find humour in everyday situations make him a beloved and funny character in the Peanuts series.
43. Ron Stoppable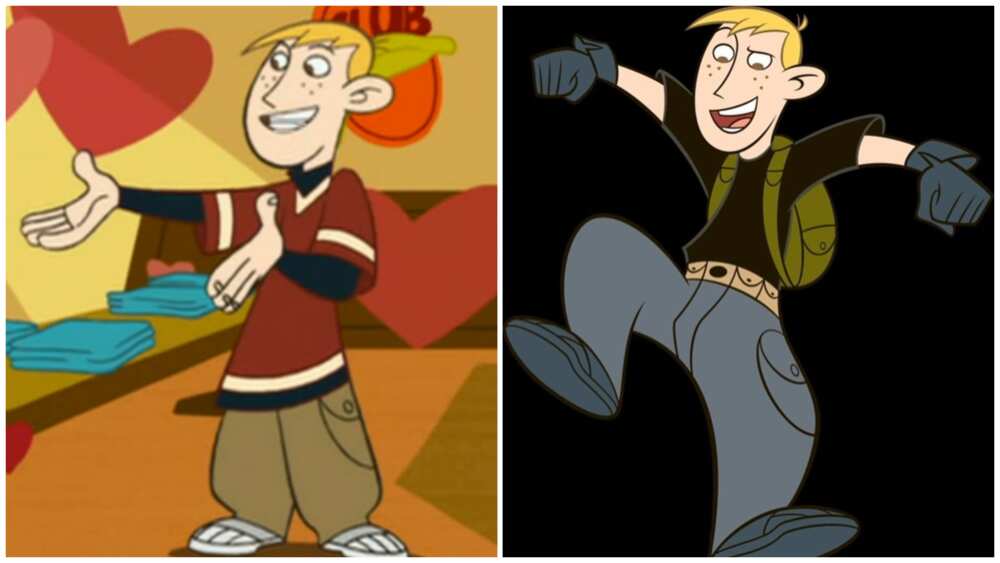 In Kim Possible series, Ron Stoppable is known for his comedic timing, humorous remarks, and his overall laid-back personality. His humorous one-liners make him a fan-favourite and contribute to the lighthearted and comedic tone of the series.
44. Buttercup
Buttercup is one of the three powerful sisters in The Powerpuff Girls. Buttercup's humour stems from her strong personality and her ability to bring a tough yet amusing edge to the show.
45. Charlie Brown
Charles Brown, best known as Charlie, is the principal character of the comic strip Peanuts. His gentle humour and heartfelt charm have endured him cement his place in history as one of the best and most funny cartoon characters.
46. Bender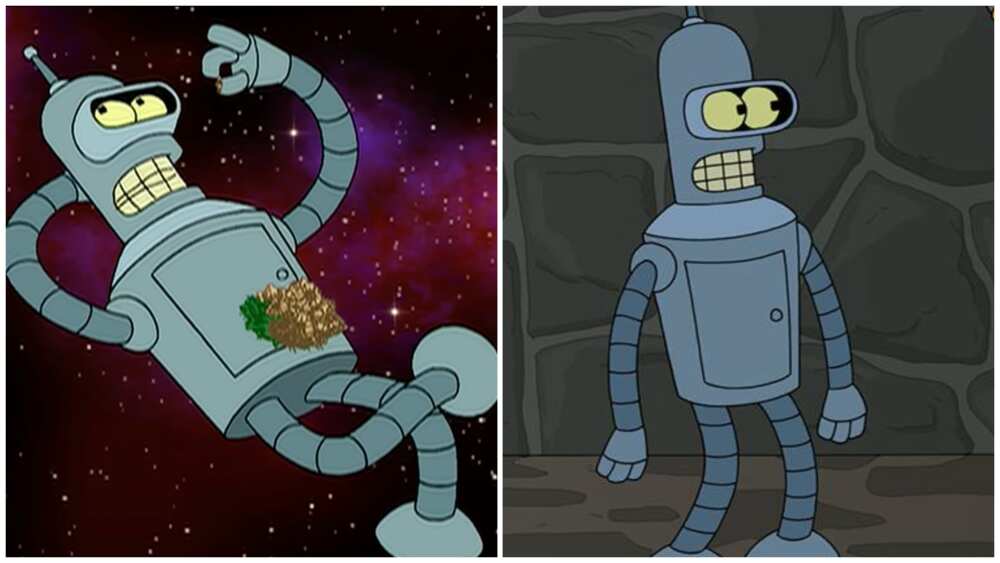 Bender Bending Rodríguez is one of the main characters in the animated TV series Futurama. He provides much of the show's humour through his witty one-liners and outrageous antics.
47. Angelica Pickles
Angelica Pickles is one of the main characters in the popular cartoon series Rugrats. She is widely known for her sassy and mischievous personality, often creating humour with her cunning and manipulative behaviour.
48. Mickey Mouse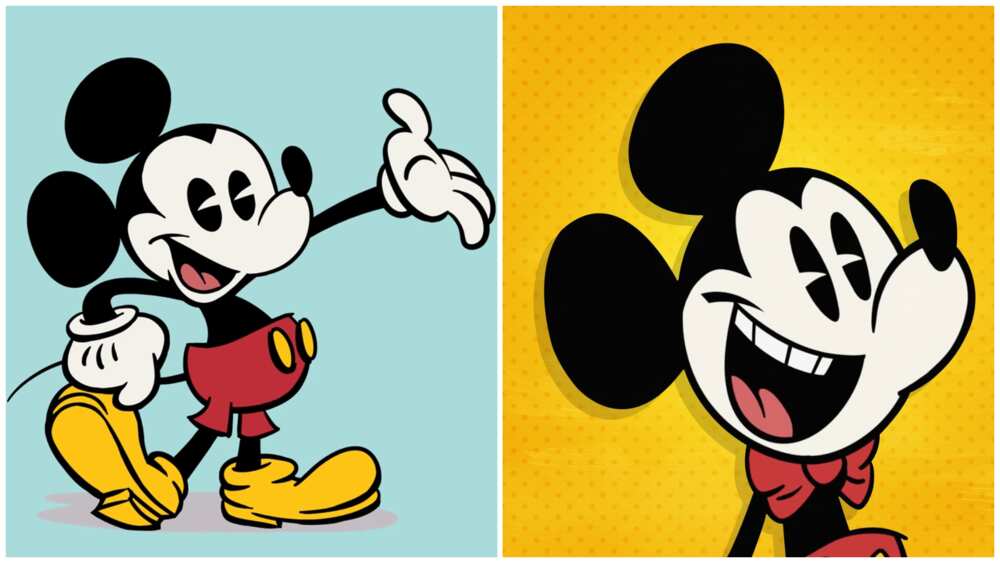 Mickey Mouse is often considered a funny cartoon character and has appeared in numerous cartoons, comic strips, and merchandise. He is famous for his cheerful and optimistic personality, which always gets him into humorous situations.
49. George
George is the lead character in the 1997 film George of the Jungle. In the animated TV series, George is a lovable but clumsy jungle man who often finds himself in comical situations and humorous misunderstandings.
50. Sterling Archer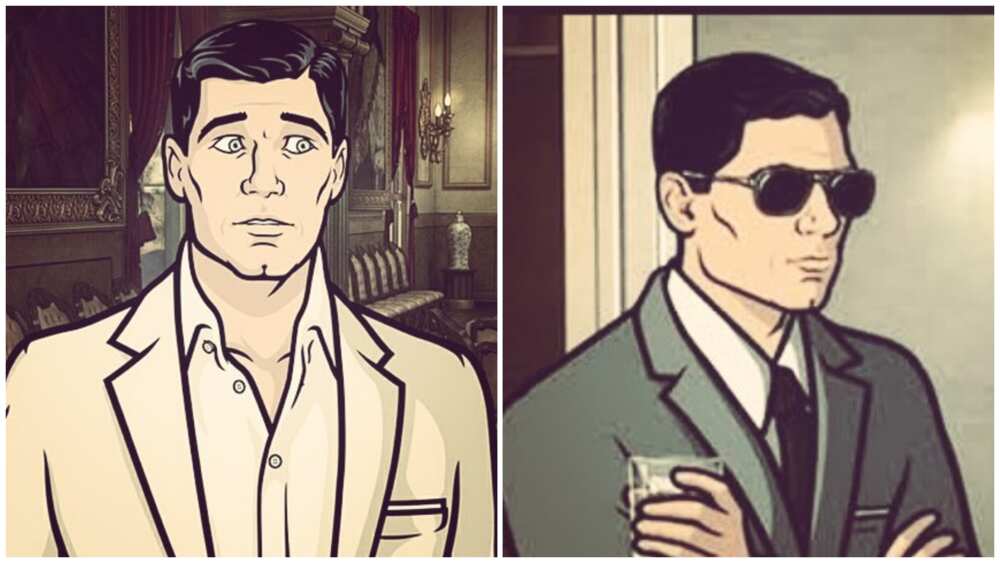 Sterling Archer is the lead character in the animated television series Archer. Archer delivers plenty of humorous one-liners and engages in absurd situations throughout the show.
Above are some funny cartoon characters that will definitely lift your spirits. If you are a fan of animated films or TV series, you most certainly have encountered these funny cartoon characters.
Legit.ng recently published an article about the best 90s cartoon characters. 90S cartoon iconic characters existed solely in the decade yet found their way to last by being referenced and cherished even today.
The 90s was when kids enjoyed cartoons as great shows aired on different channels. Some of these cartoons have reruns; you can relive your yesteryears by watching them.
Source: Legit.ng