50 best anime waifus: ultimate ranking of your favourite characters
If you love watching anime, you probably have that female character you consider your favourite, and you feel like you won't enjoy the anime without them. It can be because they are funny or beautiful or because of the way they play their character, which makes you feel attracted to them. This article has a list of anime waifus that are popular among anime fans.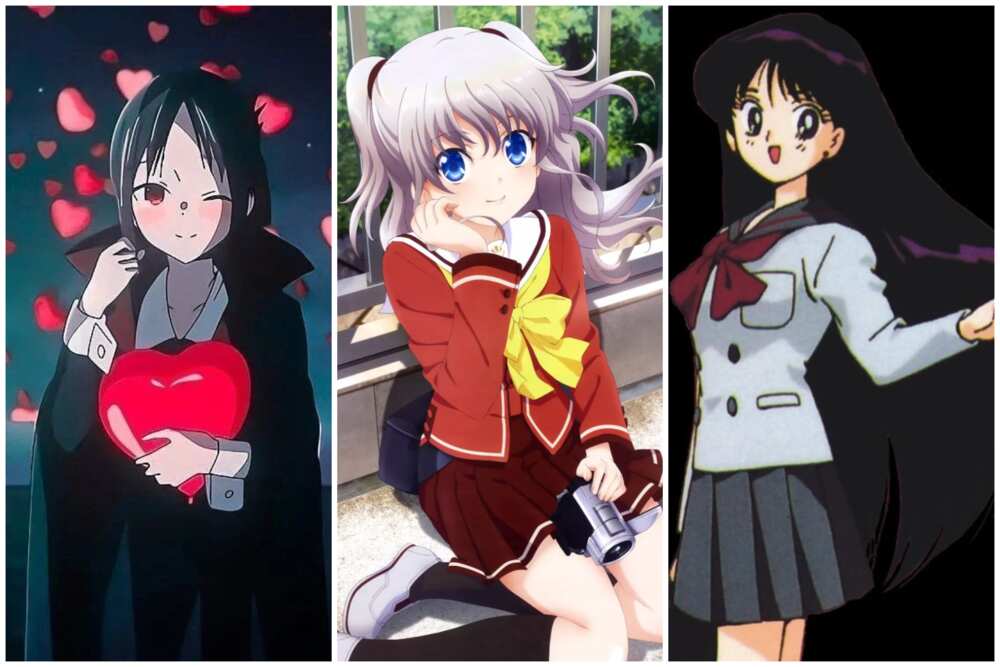 Who is an anime waifu? An anime waifu is a female fictional character in an anime, cartoon or video game franchise to whom someone has an attraction or romantic affection. They are admirable, intelligent, have a good sense of humour and have specific talents. They are attractive in appearance and personality levels, making anime fans love and admire them.
50 best anime waifus
Waifus are known for their unique personalities, physical beauty and endearing qualities making them popular among fans. Here is a list of top anime waifus.
Erza Scarlet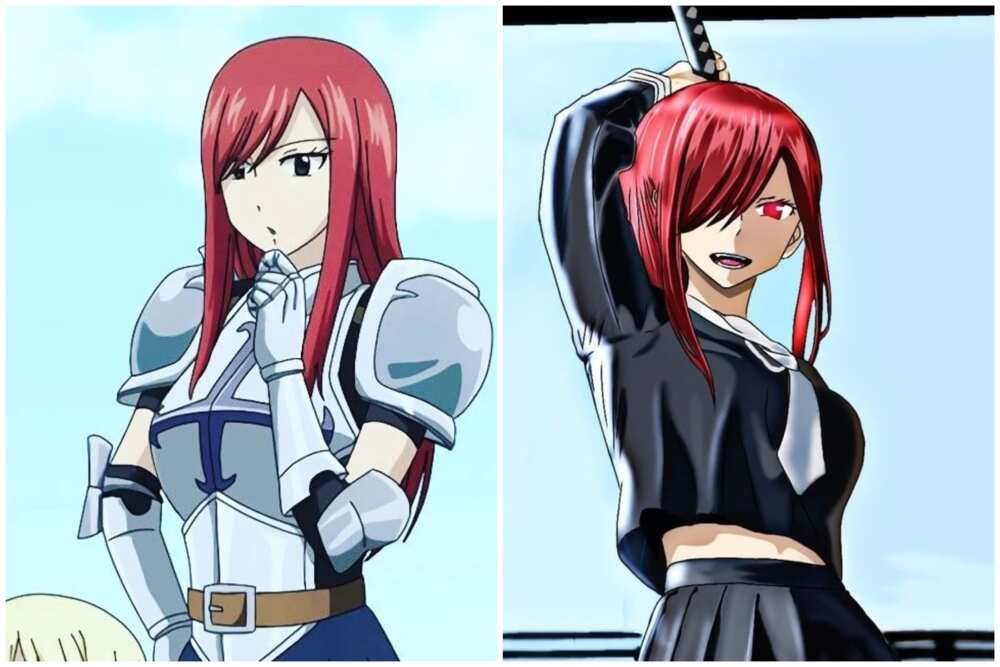 Erza is the most loved female character in Fairy Tail. Her strength and skills as a wizard are unmatched. She is one of the best waifus because she is determined to protect her friends.
Asuna Yuuki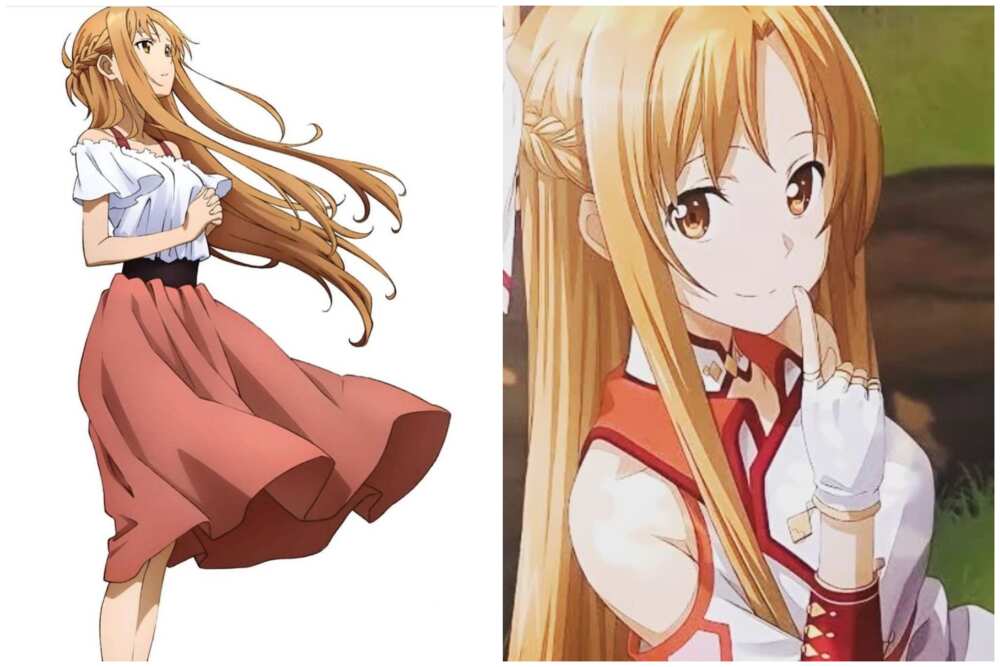 Asuna is the female protagonist of Sword Art Online. She is the love and friend of Kirito. Her loyalty, determination, and growth throughout the series make her fans love her more.
Hinata Hyuga
She is the wife of Naruto and a powerful Ninja herself. Her unwavering love for Naruto makes her admired by many of her fans. She is beautiful with kind eyes and does not like to boast about her abilities.
Lucy Heartfilia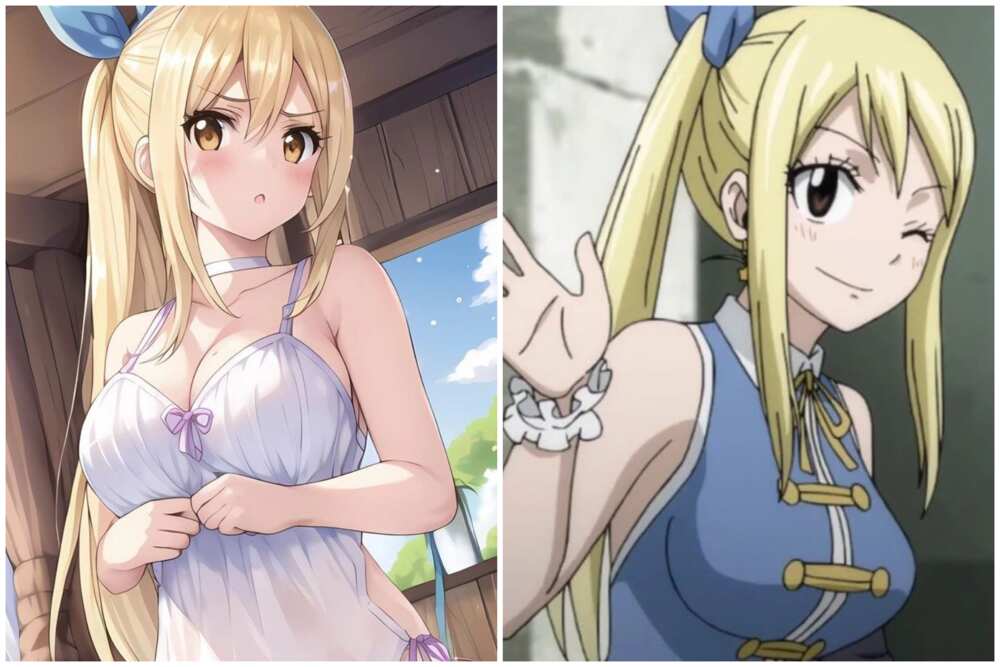 Lucy Heartfilia comes from a wealthy family, but she elopes from the wealth to make her own life. She uses her beauty to her advantage to get whatever she wants since she knows she is irresistible.
Yuno Gasai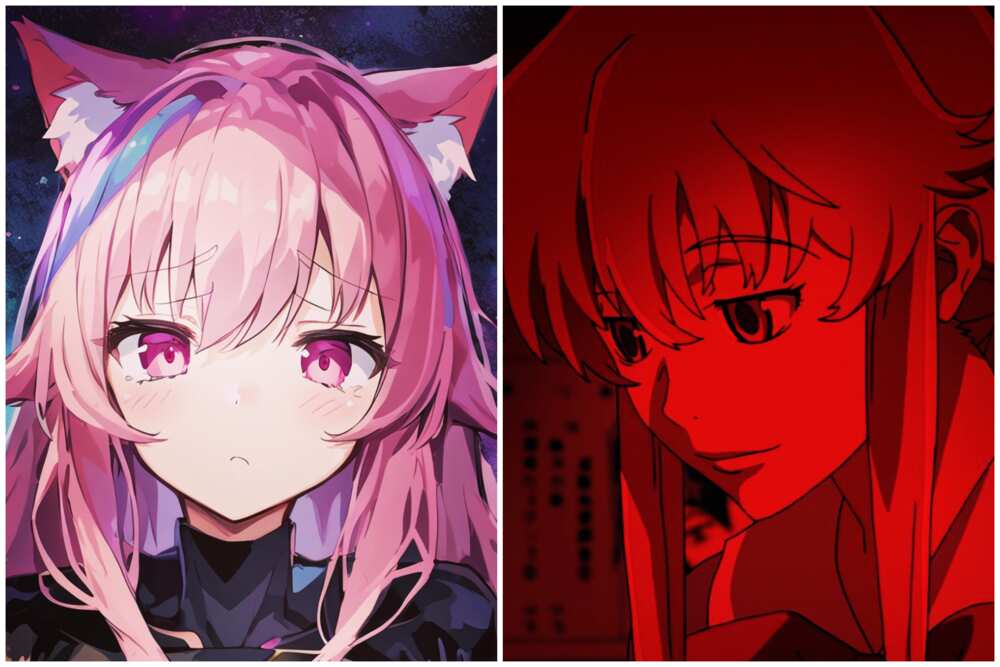 Yuno Gasai is the central female protagonist of Future Diary. She is obsessed with Yukiteru, the hero of the Future Diary anime series. She is charming with long pink hair and bright pink hair.
Rukia Kuchiki
Rukia is one of the best waifu characters from Bleach. She is an excellent swordsman, a kido and a Shunpo expert. She grew up in a humble background and later got adopted into nobility.
Yoruichi Shihouin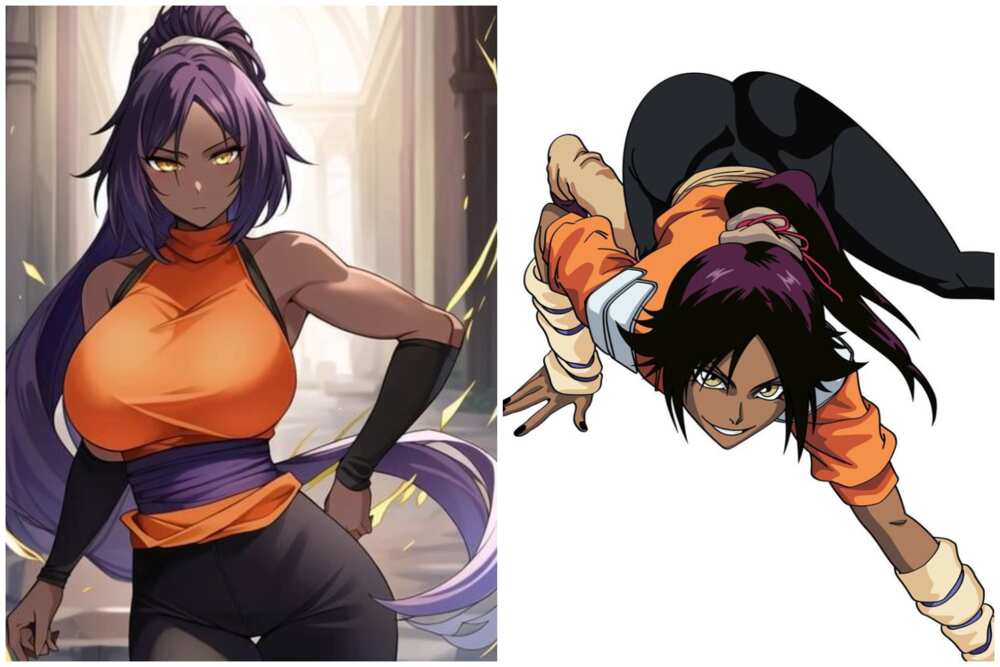 Yoruichi Shihouin from Bleach is also one of the best anime female characters due to her strong and confident personality. Her combat skills, sense of humour, and unique cat-like appearance make her attractive.
Sasha Braus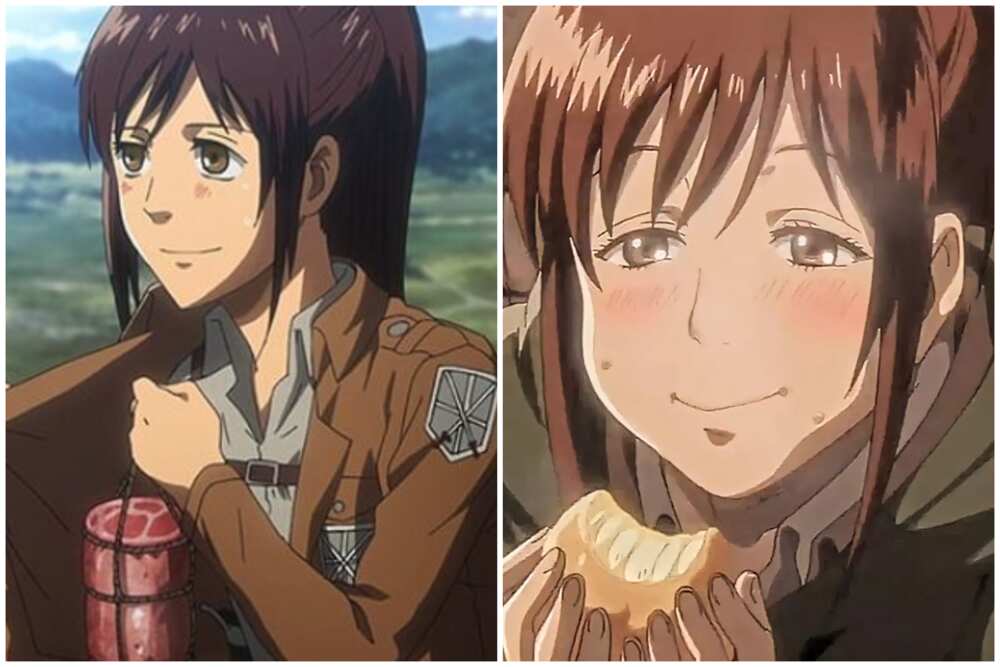 Sasha Braus is one of the female characters in Attack on Titans. She is friendly, funny and always with twisted thoughts, but she is a powerful, ruthless killer on the field.
Saber
Saber is one of the hottest waifus. Aside from her beauty, she is generous, kind, and knowledgeable, and her thirst to protect those she loves makes her a favourite character to many.
Mirajane Strauss
Mirajane is one of the main characters in Fairy Tail. Her kindness and caring personality make her a likeable character. She is stunning with long white hair and bright blue eyes.
Kallen Kozuki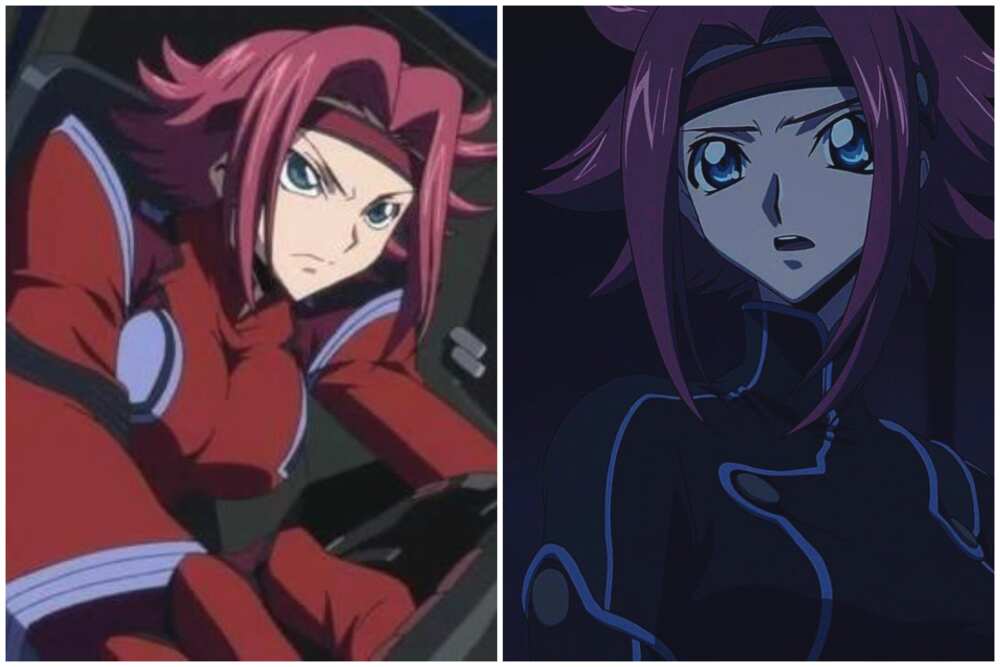 Kallen Kozuki is a Britannian-Japanese character in Code Geass. She manages to get her life in order despite losing her brother in her childhood years and going through a rough childhood.
Kurisu Makise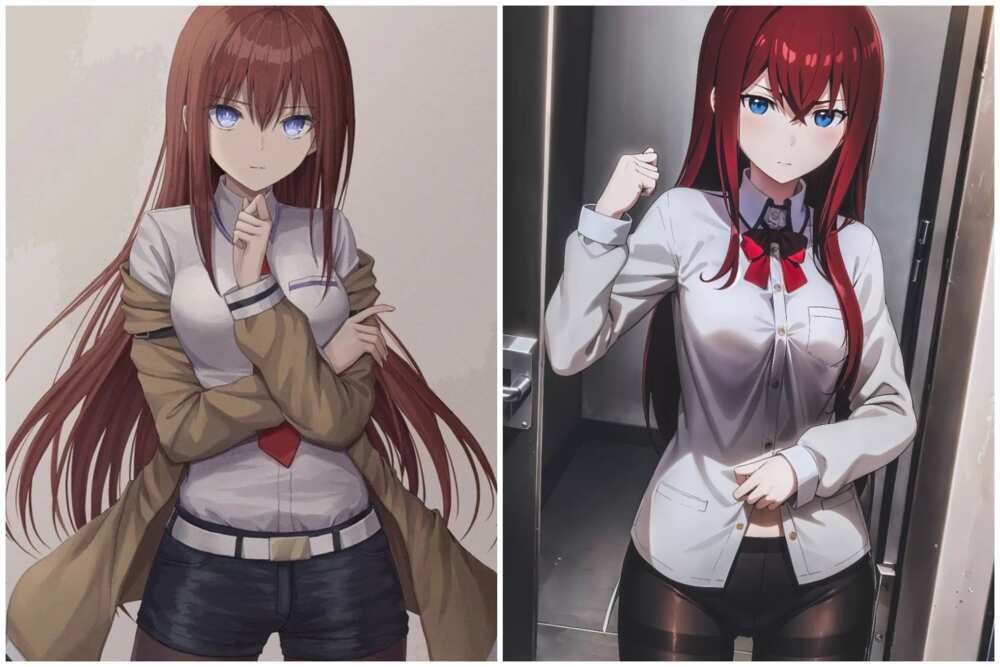 She is the main character in Steins; Gate. What makes her the best waifu is her intelligence and maturity. She is straightforward with her thoughts and actions and treats people with kindness.
Yoko Littner
Yoko Littner is a knowledgeable, scheming and mature girl. She is known for having an arsenal of firearms and is excellent at handling rifles.
Rias Gremory
Rias Gremory is the central female character of High School DxD. She is a princess who possesses demonic power. She is sensitive if teased about her class and will get fiery in such a situation.
Akame
Akame is the most popular character from Akame Ga Kill. Her skills are unmatched, and she is ruthless when it comes to completing her missions. She is a highly skilled fighter and always puts her mission first.
Rin Tohsaka
Rin Tohsaka from Fate/stay night is intelligent and is a strategic thinker. Sometimes she can appear cold and aloof but gradually opens up to others, which endears her to her fans.
Ochaco Uraraka
Uraraka is one of the female characters in My Hero Academia. She is cheerful, funny and does everything she can do to support her family members. She is powerful and determined.
Kyou Fujibayashi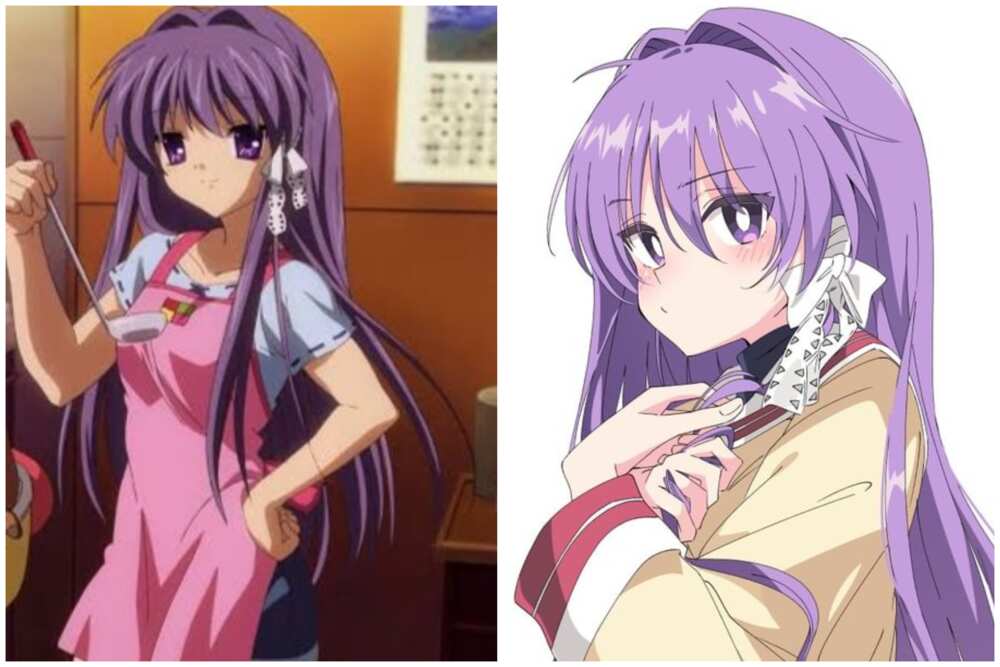 Kyou Fujibayashi from Clannad is fierce, aggressive and also has a potty mouth. She is violent and brutal to approach but has a calmer side regarding her romance with Tomoya.
Mikoto Misaka
Mikoto is one of the strong waifus and the main character of A Certain Scientific Railgun. She is intelligent and has ways of solving problems with ease. She loves being alone and hates restrictions.
Uryuu Minene
Uryuu Minene from Future Diary is also one of the best waifus. She does her things alone and feels like she needs nobody. Uryuu is excellent at disguising herself as whoever she needs to carry out her attack.
Minori Kushieda
Minori from Toradora is hardworking and fun to watch. She holds four jobs to support her dream of joining the national softball league. She is always willing to help those around her.
Ino Yamanaka
Ino Yamanaka is a Kunochi from Konohagakure Yamakan clan in Naruto and Boruto. She is a solid, friendly, compassionate, outspoken and confident girl.
Zero Two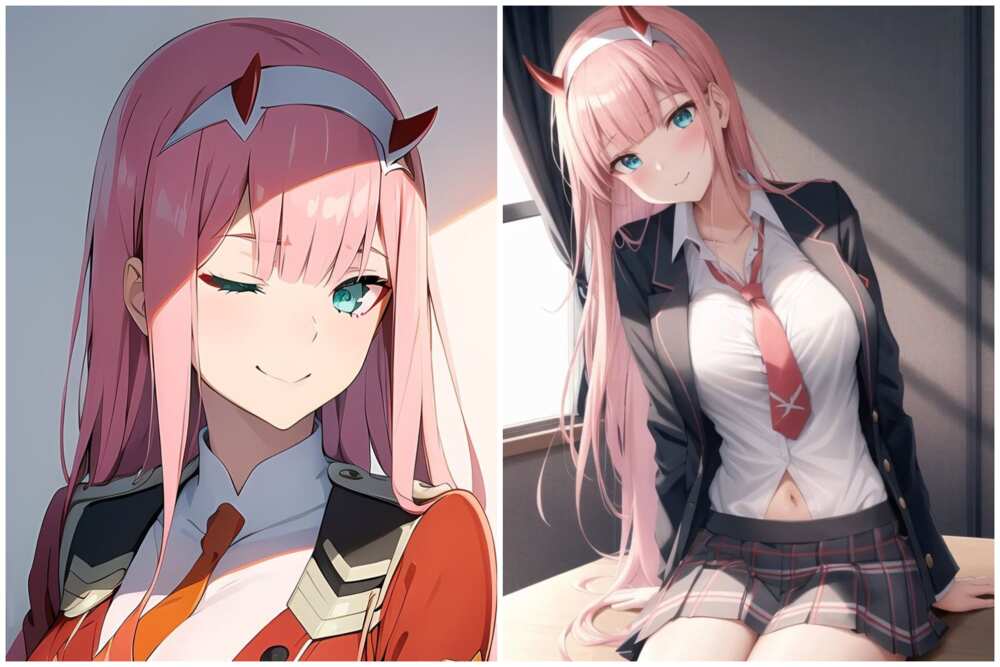 Zero Two from Darling In The Franxx is among the best anime waifus. When treated well by people around her, she can be a happy and cheerful girl. She can also be dangerous and ruthless.
Kagami Hiiragi
Kagami Hiiragi is a female character from the 2007 anime series Lucky Star. She is adorable, with purple hair tied in twin tails with red ribbons. She is a tsundere, egoistical girl with great friends who she cares for.
Raphtalia
Raphtalia from The Rising Shield Hero is also one of the most loved anime female characters. The knowledge she had made her always shy around people, but she later learned to open up to Naofumi.
Kyoka Jiro
Kyoka Jiro is one of the famous female characters in My Hero Academia. She is a singer and also excels in school. She is also an efficient young woman, and that makes her endeared by fans.
Mine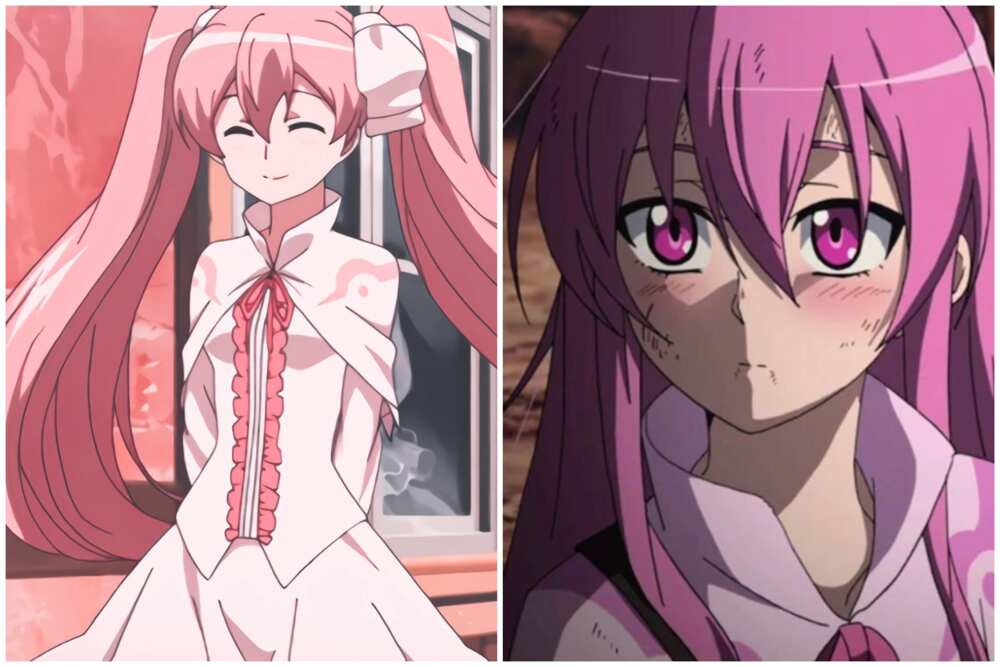 Mine is a female character in Akame Ga Kill. She has pink hair tied in twin tails and huge pink eyes. She is aggressive and hot-headed and can be cold sometimes. However, despite this, she is warm-hearted to those she cares about.
Onodera Kosaki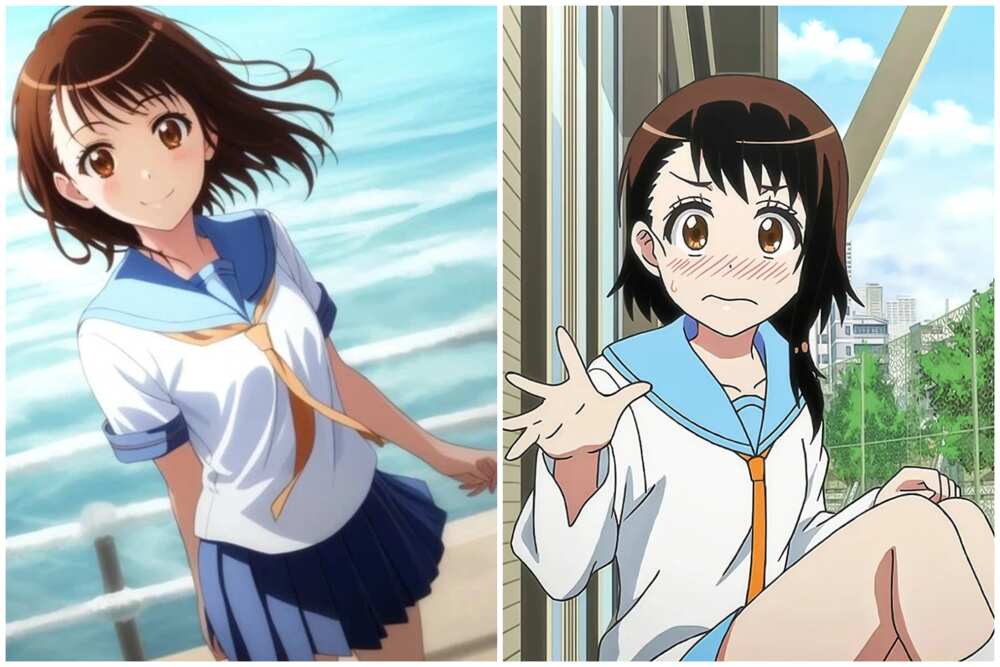 Kosaki from Nisekoi: False Love is a favourite waifu to many because she is innocent and kind. She also thinks carefully before doing something.
Nao Tomori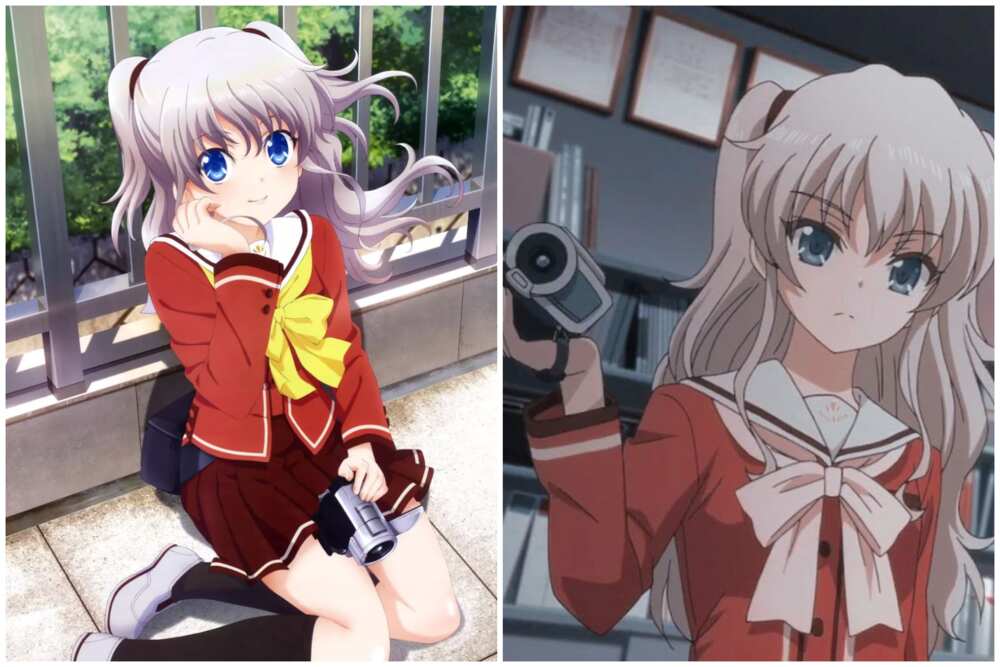 Nao Tomori is one of the two protagonists in Charlotte. She is an intelligent, hard-working, short-tempered, capable person and self-righteous. She is also fond of children.
Kurumi Tokisaki
Kurumi Tokisaki from Date A Live is the most dangerous spirit ever known. She is also beautiful, with black hair, ivory skin and two unique eyes. Her right eye is red-tinted, and her left is golden.
Shinoa Hiiragi
Shinoa Hiiragi is a female protagonist in Seraph of The End. She has little emotion due to her demon side stripping off her humanity. Despite that, she is adored by her fans because of her dry sense of humour.
Kyoko Mogami
Kyoko Mogami from Skip Beat is also one of the best anime waifus because she always wants everything she does to be perfect. She also has a fantastic fashion sense.
Eru Chitanda
Eru Chitara is the main character of Hyouka. She is a fifteen-year-old student at Kamiyana High School. She is focused and curious about the topics she is interested in, especially cooking.
Megumi Tadokoro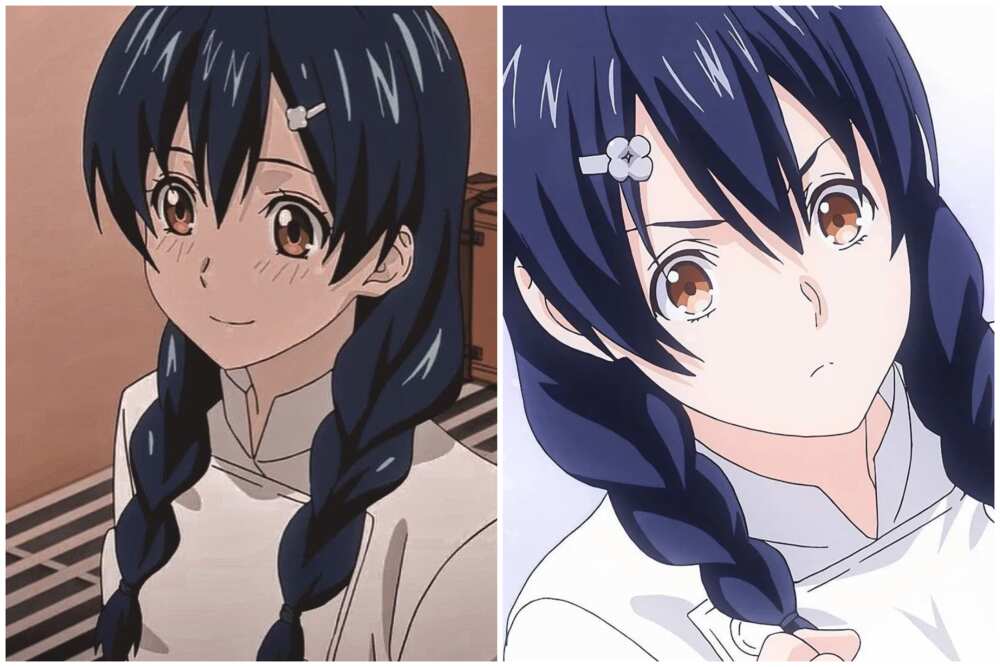 Megumi is a protagonist in Food Wars. She is one of the best waifus because of her generosity. She is also a clumsy female character making her more loved by her fans.
Bulma
Bulma is among the strongest and longest-running female characters in Dragon Ball Z. She is the wife of Vegeta and the mother of Bulla and Trunks. She has high intelligence, which helps her become a great scientist.
Ram
Ram is the best female character in Re: Zero. She has magic powers, which enable her to tap into abilities. Ram is loyal and protective of her friends, making her the best waifu ever.
Sheele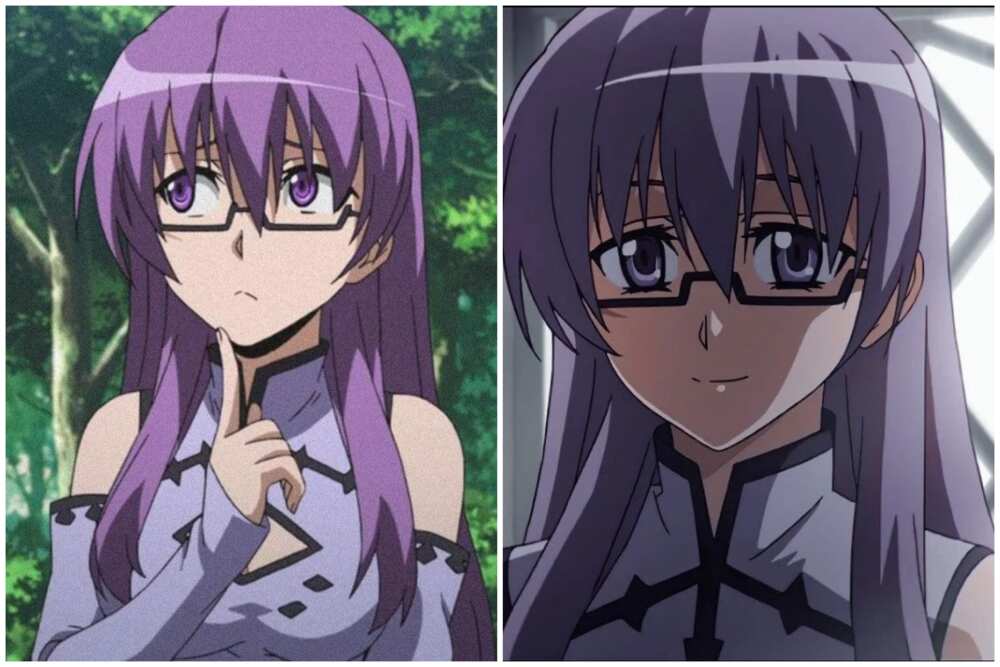 Sheele from Akame Ga Kill is also one of the top waifus. She is beautiful with pink eyes and long violet hair. She is strong, talented and can take down enemies quickly using her blade.
Rei Hino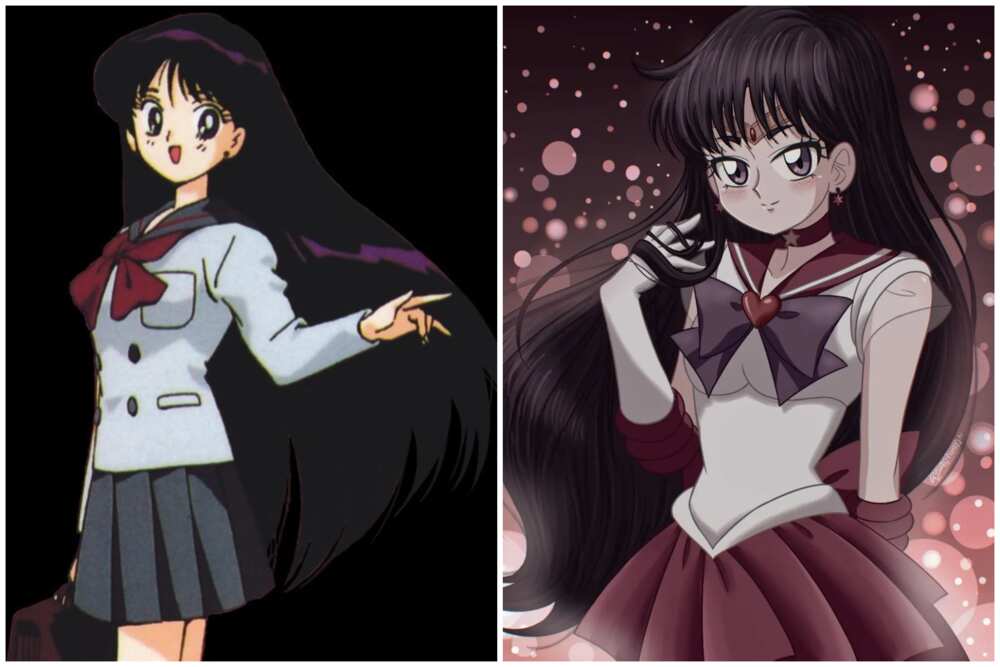 Rei Hino from Sailor Moon is a kind-hearted and hot-headed young girl. She is also hardworking and wants to become an entrepreneur like her father.
Shinobu Kocho
Shinobu is one of the best anime female characters from Demon Slayer. She is known for her bright and cheerful personality. She is always happy even when faced with danger.
Alice Nakiri
Alice Nakiri is a female character from Food Wars. She is talented and an expert in gastronomy. Asides from that, she is beautiful with captivating eyes like her mother. Her beauty makes her one of the perfect waifus.
Tatsumaki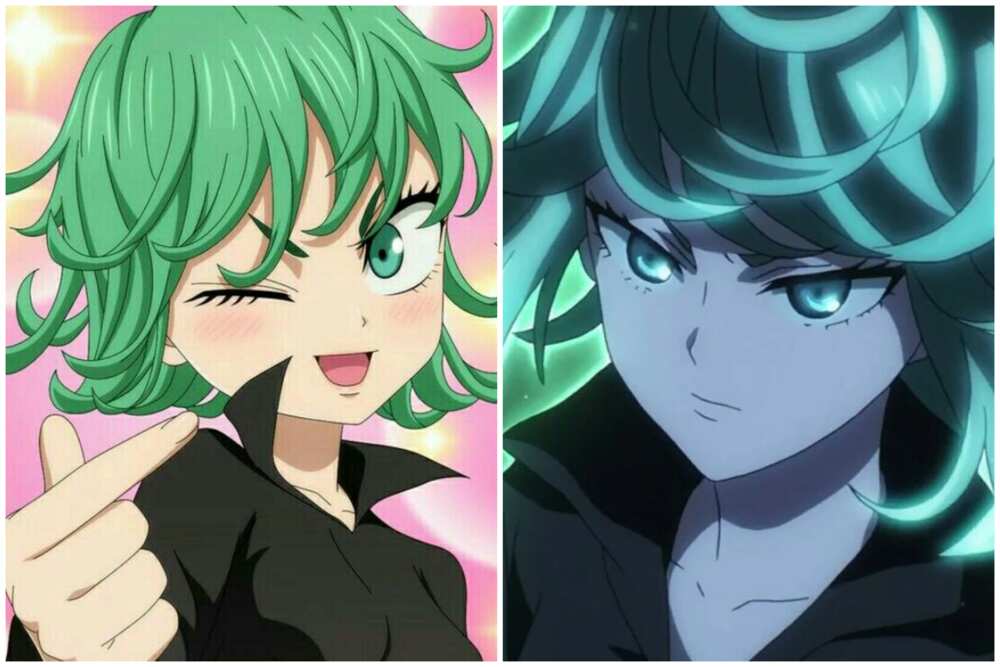 Tatsumaki from One Punch Man is very powerful and can drop meteors from the sky. She is petite and beautiful, and that gives off her hot-headed and reckless nature. She protects those around her.
Miku Nakano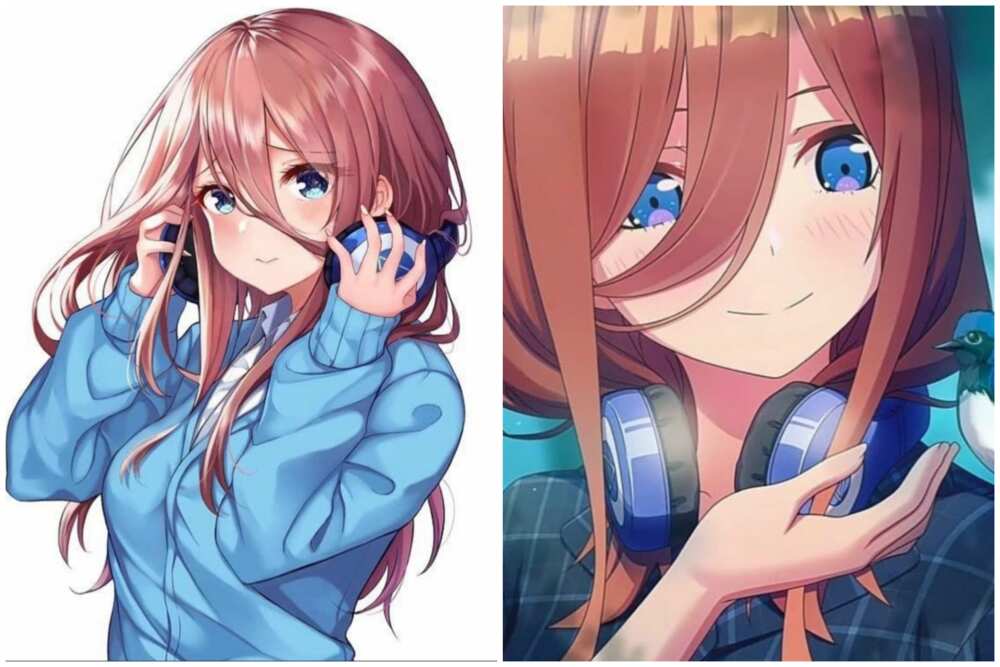 Miku Nakano is one of the five sisters in The Quintessential Quintuplets. She is the third sister who is always seen as timid and docile. She is more intelligent than her other sisters and has immense knowledge of the history of Japan.
Belldandy
Belldandy from Oh My Goddess! is also one of the top anime waifus. She is a goddess who first appears to Keichi to grant his wish when he mistakenly dials 'Goddess Relief Agency' while attempting to order food.
Chizuru Ichinose
Chizuru Ichinose, also known as Chizuru Mizuhara, is the female protagonist of Rent-A-Girlfriend. She used to be clingy in the past, but she finally got over the habit.
Kaguya Shinomiya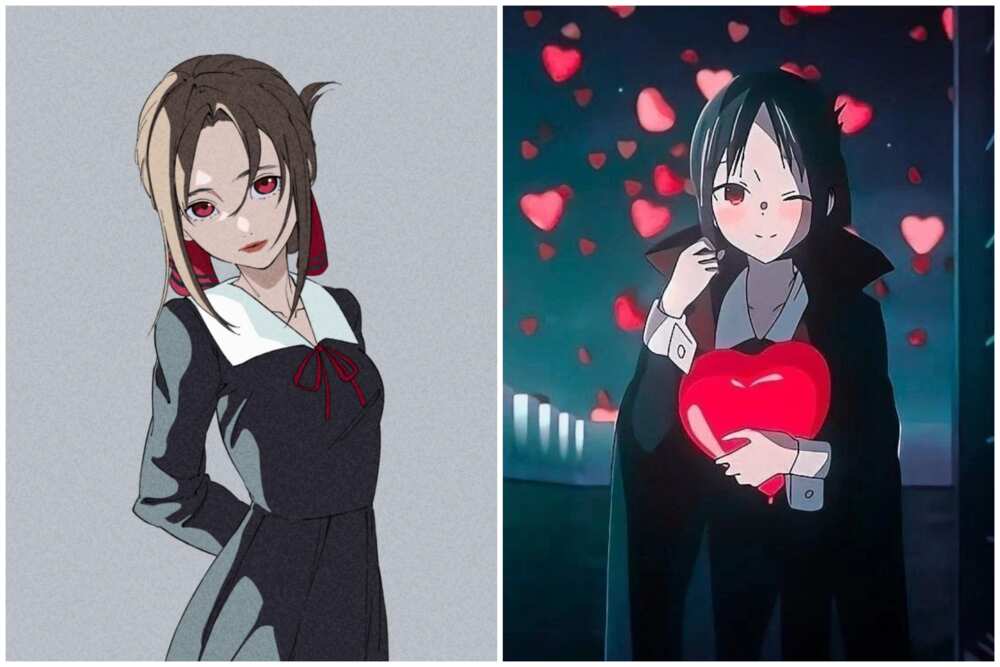 Kaguya Shinomiya is one of the notable characters in Kaguya-Sama: Love is War. She used to be a cold-hearted person, but she reformed after joining the student council, and now she developed a caring attitude and treasures people.
Yui Yuigahama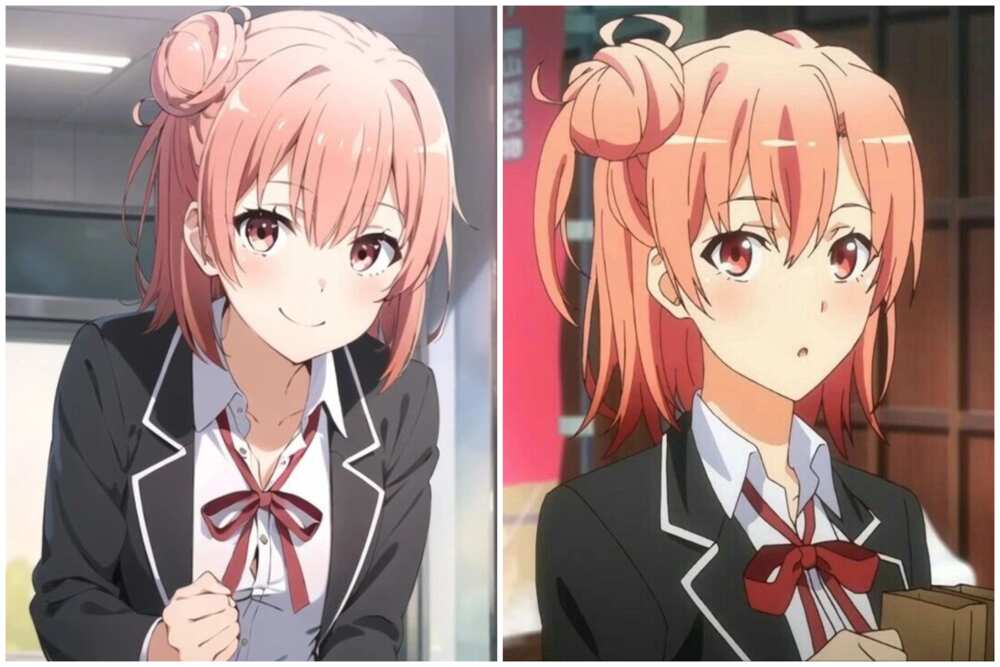 Yui Yuigahama is one of the protagonists of OreGairu and is a student at Sobu High School. She is kind, and that's why many people have a liking towards her. She is always putting a smile on her face, even when upset.
Chika Fujiwara
Chika Fujiwara is a protagonist in Kaguya-Sama: Love is War. She is always spreading happiness and smiles all over. She is intelligent and tends to be amused by the little things.
Akeno Himejima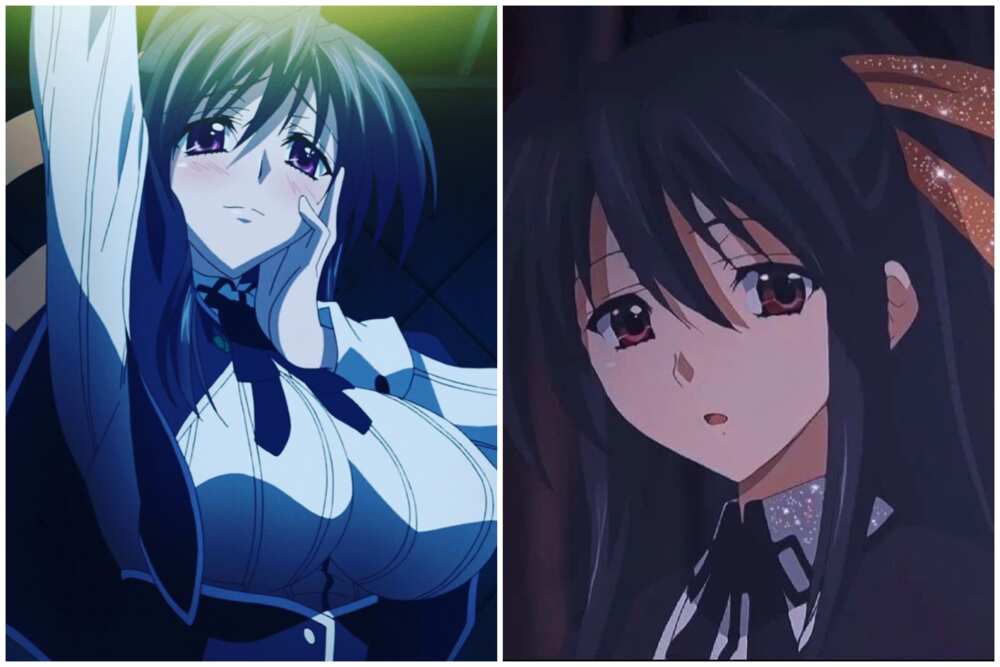 Akeno Himejima is displayed as a waifu who cherishes her friends and is willing to do anything for them. Despite being brutal and enjoying seeing her enemies in pain, her downside makes the anime Highschool DxD interesting.
Winry Rockbell
Winry Rockbell from Fullmetal Alchemist is a girl who can lift anyone from their gloomy mood due to her positive attitude. She is willing to support her best friends throughout their endeavours.
Mayumi Saegusa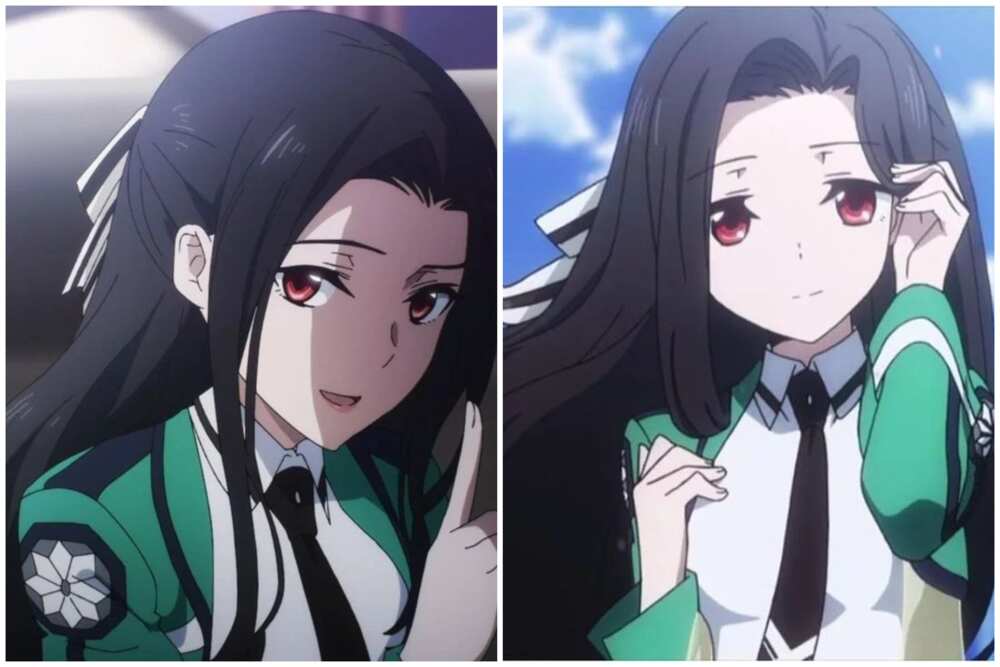 Mayumi Saegusa is one of the primary characters in The Irregular at Magic High School. She is knowledgeable in magic and only uses it when the need arises. She is noted for using her magic to impose pain on her foes.
Each anime has female characters with different personalities. However, not all of them can be waifus. Most of them are powerful, strong with a charming appearance.
Legit.ng recently published an article about the 50 best 90s cartoon characters many still love. These cartoons are some of the most beloved and iconic, and many have become part of pop culture. They were unique, hilarious and relatable.
Cartoons in the 1990s were not only popular among children but also among adults. They are popular and cherished today because of their hilariousness and how people easily relate to them. Some of them include Homer Simpson, Spider-Man and Johnny Bravo.
Source: Legit.ng