Most popular MSNBC anchors and reporters, past and present
MSNBC is among the most trusted cable news television channels in the US. The channel has several prominent and influential anchors and reports who have significantly contributed to its growth. These anchors are known for their ability to engage, inform, and analyse complex issues while maintaining a loyal viewership. Discover some of the most popular MSNBC anchors and reporters whose track records speak for themselves.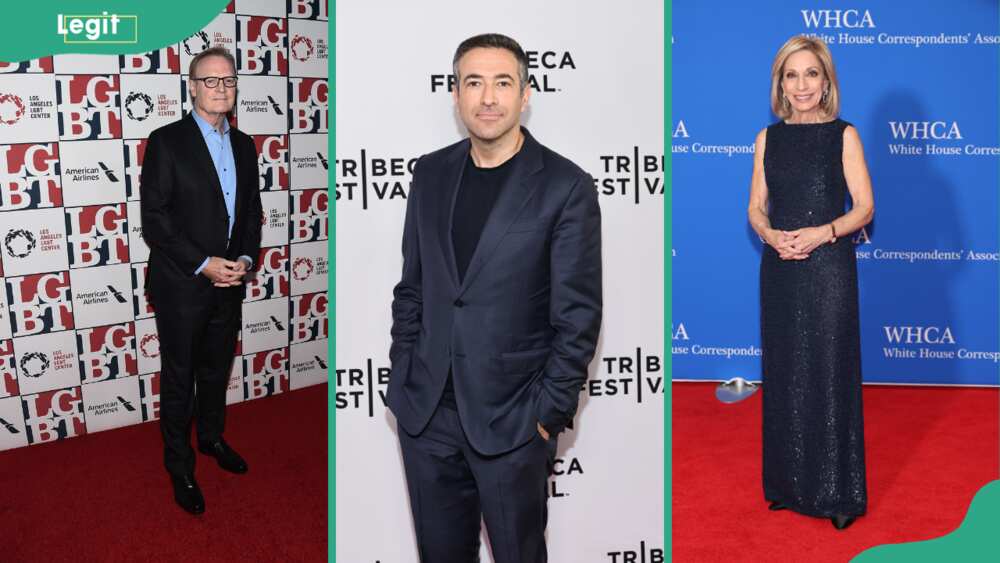 The broadcasting industry has tremendously grown, and there are numerous TV channels have emerged. However, some stand out more than others. Microsoft and the National Broadcasting Corporation (MSNBC) is one of the American news and cable television networks that has stood the test of time over the years thanks to its experienced anchors and reporters.
Most popular MSNBC anchors and reporters
MSNBC has had numerous news anchors and commentators, both male and female. All of them have made major contributions to the news broadcasting station. Here is a list of the most popular MSNBC anchors and reporters.
1. Joe Diaz-Balart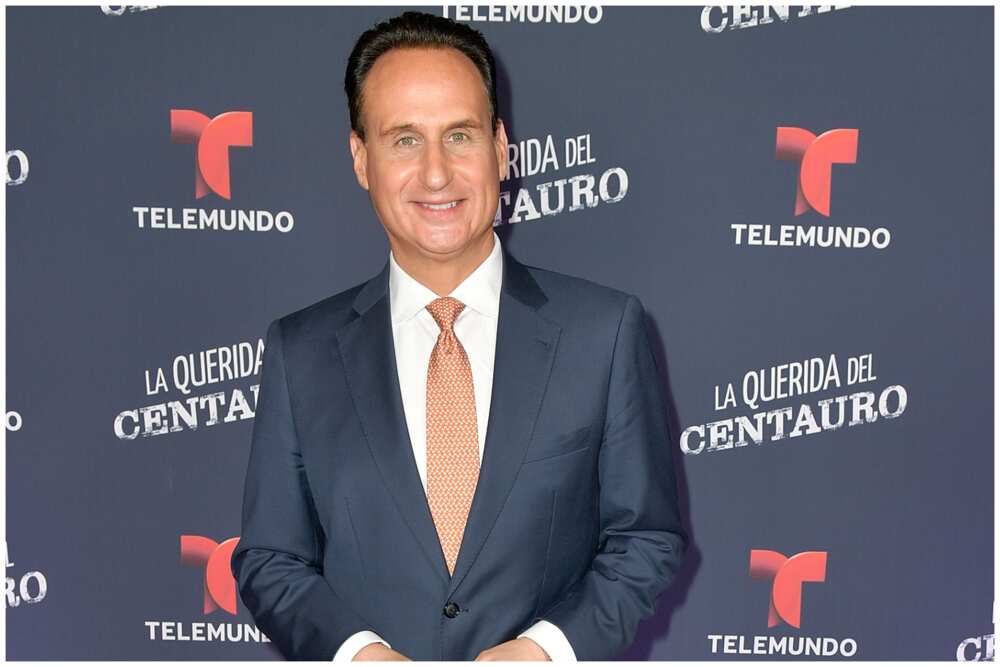 José Díaz-Balart is a distinguished journalist among MSNBC anchors. He has made significant contributions to the network's news coverage. Jose is a Hispanic-American journalist and news anchor from Fort Lauderdale, Florida, USA.
His career exemplifies the diversity and expertise of MSNBC's male anchors. Some of his achievements include hosting the Telemundo evening news program Noticiero Telemundo and the Sunday talk show Enfoque con José Díaz-Balart.
2. Andrea Mitchell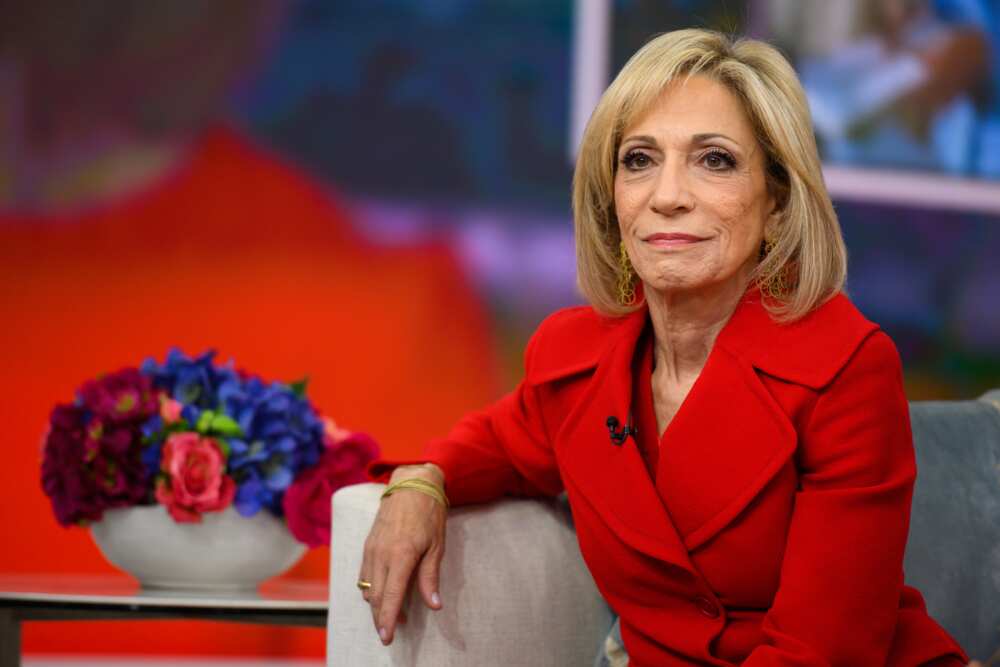 Andrea is a professional journalist from New York City, United States. She tops the MSNBC female anchors list and is best known for her work as the chief foreign affairs correspondent for NBC News. She also hosted a daily news program, Andrea Mitchell Reports, that covers politics, foreign policy, and national news.
3. Craig Melvin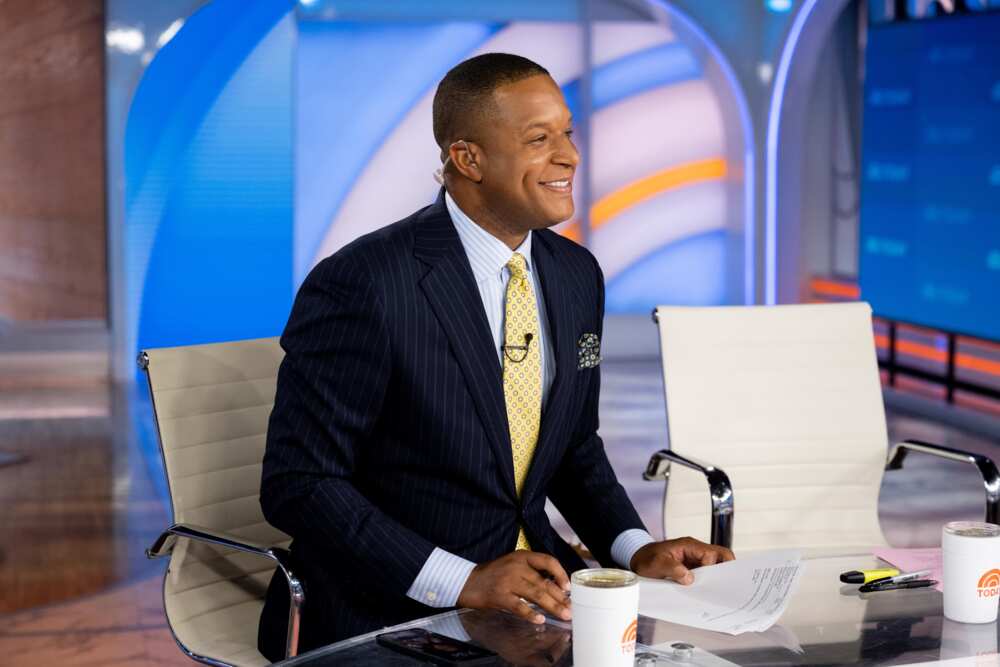 Born on 20 May 1979 in Columbia, South Carolina, USA, Craig is known for his work as an anchor and correspondent for NBC News and MSNBC. He started his career as a journalist, working for various news stations such as WIS in Columbia and as a weekend anchor for WRC. He has had a notable career at MSNBC anchoring programs such as Today and MSNBC Live.
4. Stephanie Ruhle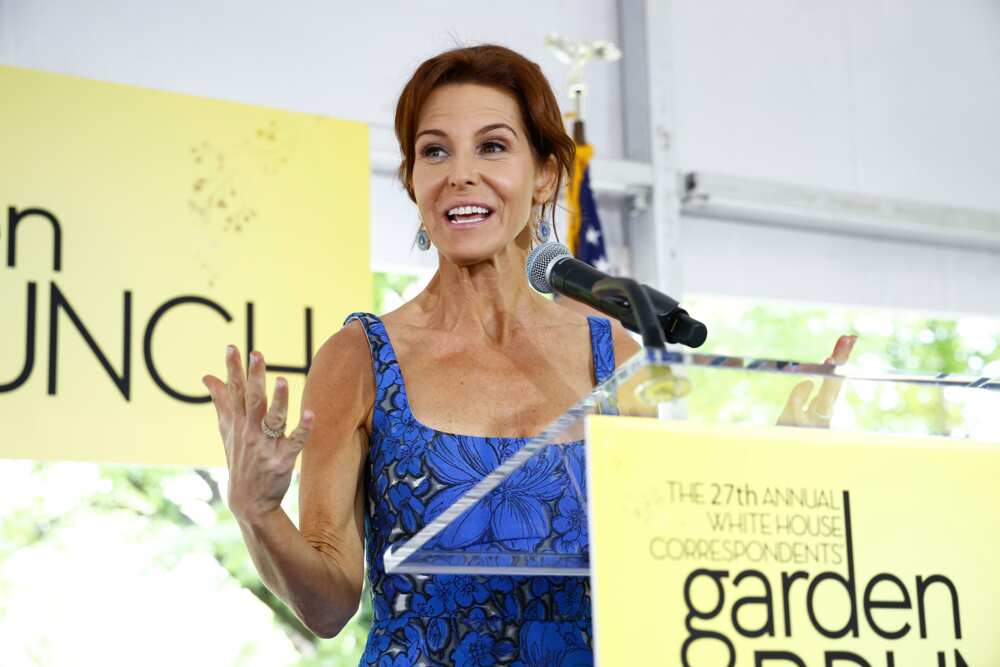 Stephanie Ruhle is among the distinguished MSNBC correspondents known for her insightful and incisive reporting. She is also a prominent figure and a senior business analyst at NBC News, hosting The 11th Hour programme. Stephanie Ruhle has had a successful career in both finance and journalism, hosting MSNBC Live with Stephanie Ruhle since its inception in 2016.
5. Chris Hayes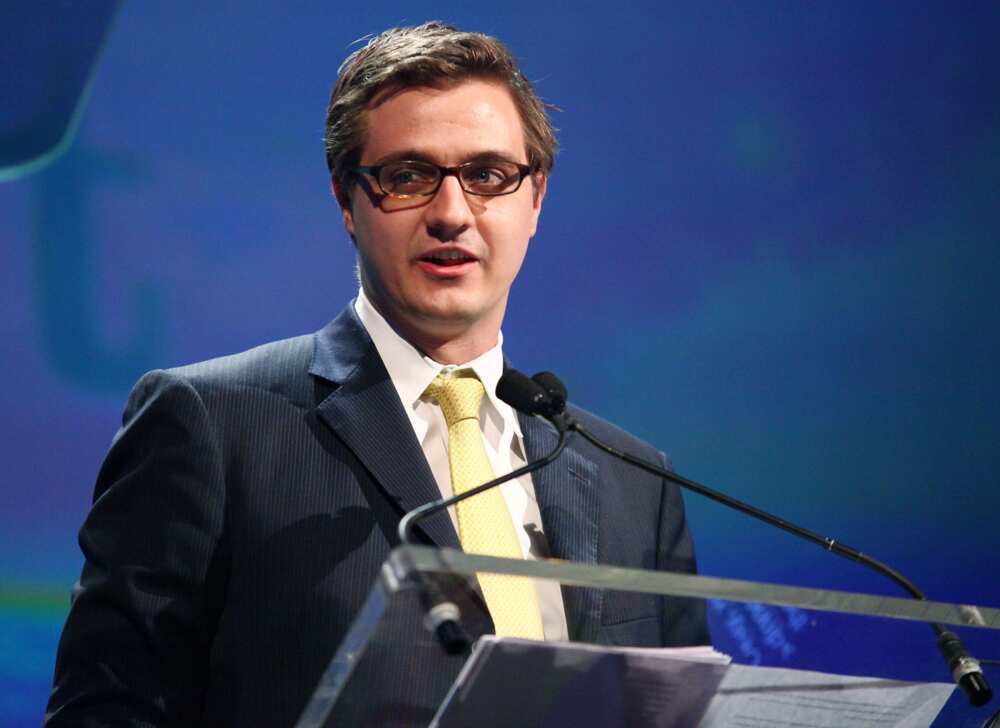 Chris Hayes joined MSNBC as a contributor in 2010, hosting numerous programs. Chris Hayes is well known to be the main host of All In with Chris Hayes, a show that began in 2013. He has also authored several books, such as Twilight of the Elites: America After Meritocracy and A Colony in a Nation.
6. Nicolle Wallace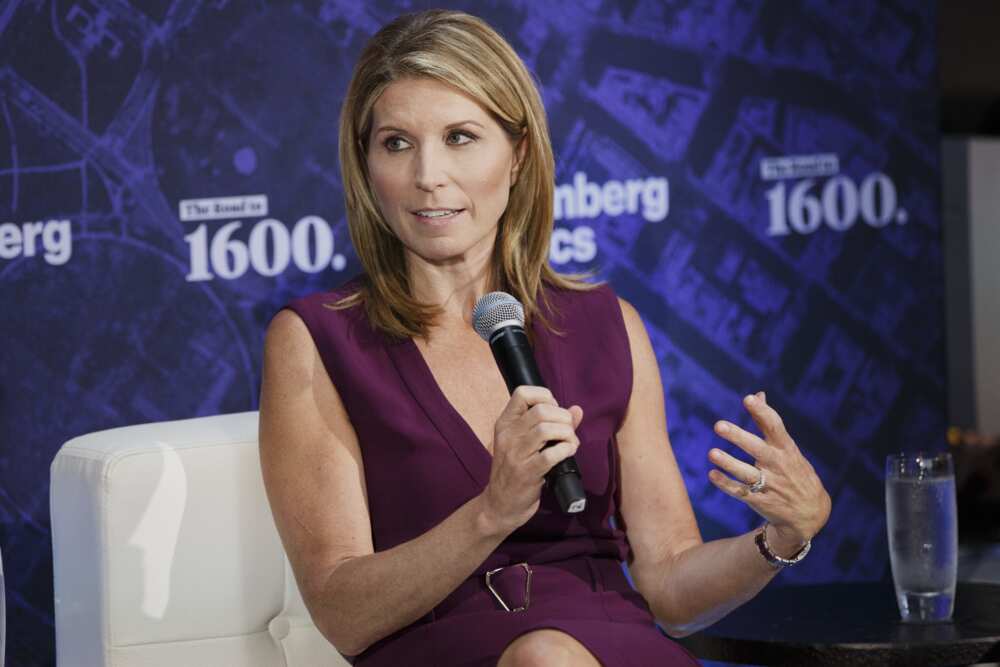 Nicolle Wallace is a writer and television host from Orange County, California, USA. She is among the popular MSNBC female commentators known for hosting the MSNBC show Deadline: White House. She also served as a political analyst and commentator for MSNBC, providing insights and commentary on various political topics and events.
7. Katy Tur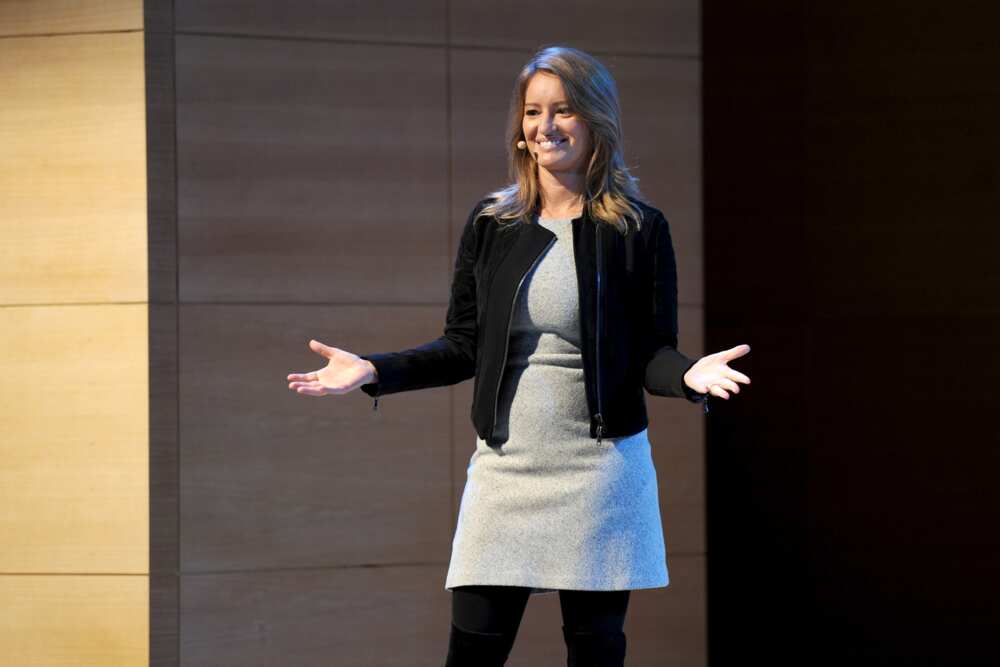 Katy Tur is a writer and producer born on 26 October 1983 in Los Angeles, California, USA. Tur's remarkable career journey began from her tenacious coverage of the 2016 presidential campaign to her role as an MSNBC anchor. In her career, Tur has covered politics, breaking news stories and as a host on the channel.
8. Ari Melber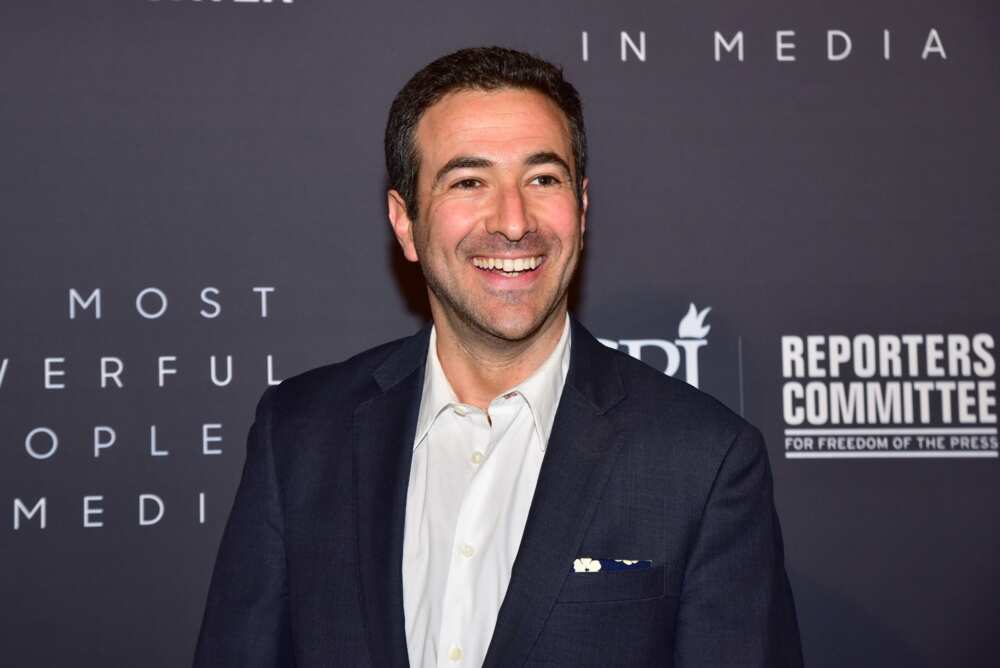 Ari Melber is an Emmy-winning journalist, attorney and writer. Melber is among the famous MSNBC male commentators hosting the show The Beat with Ari Melber. The show is hosted daily, often discussing political developments and legal issues.
9. Chris Jansing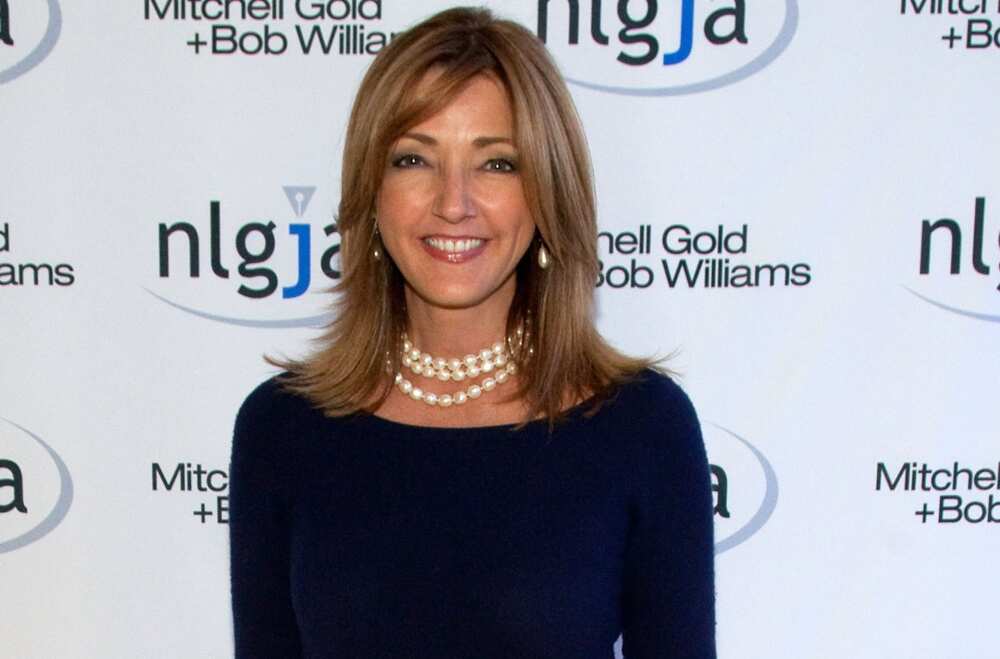 Chris Jansing is an American television news anchor and correspondent born on 30 January 1957. She is well known for being a senior White House correspondent and the MSNBC breaking news anchor. Her long journalism history has helped her cover a wide range of news events, including politics, elections, and major breaking news stories.
10. Brian Williams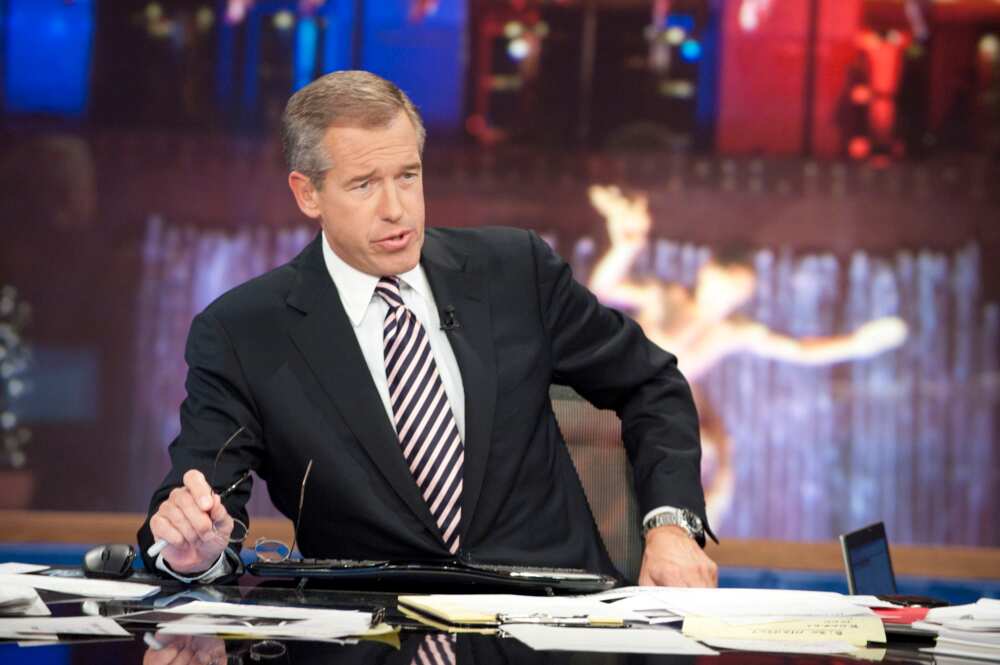 Brian Williams also comes top on the list of former MSNBC male anchors who have made an impact in the media industry. He is one of the pioneers of the channel, working as the anchor and managing editor of NBC Nightly News. He hosted The News with Brian Williams during the network's early years.
11. Hallie Jackson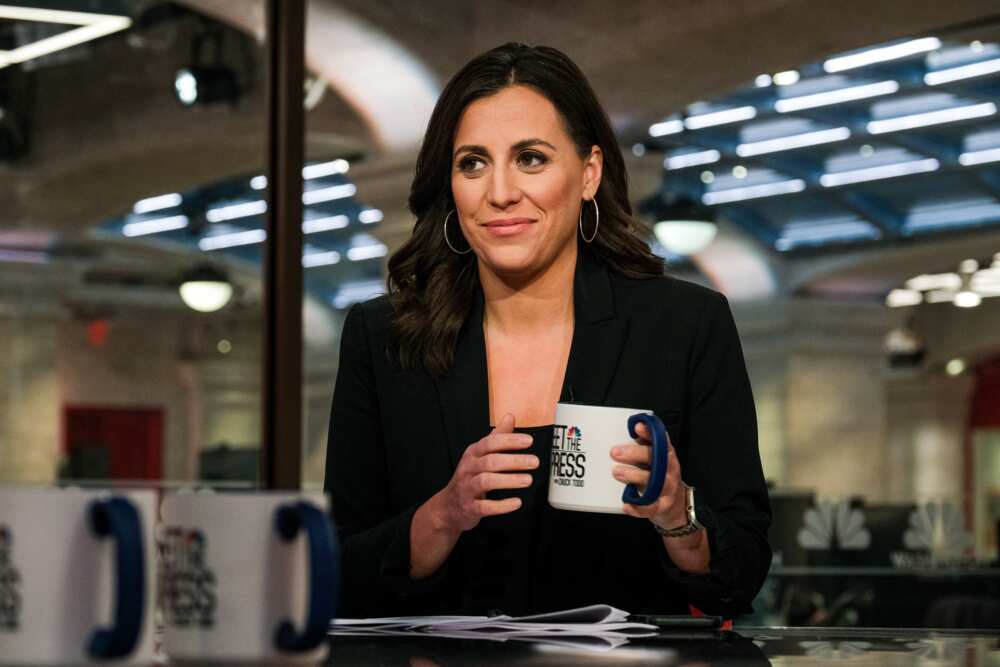 Hallie Marie Jackson is an American reporter and anchor on MSNBC TV channel. She was born in Ohio and raised in Yardley, Pennsylvania. Jackson began her career in journalism and reporting with various local news stations before joining NBC News in 2014. She is among the MSNBC female anchors who rose to fame for her coverage of the rise of President-elect Donald Trump.
12. Lawrence O'Donnell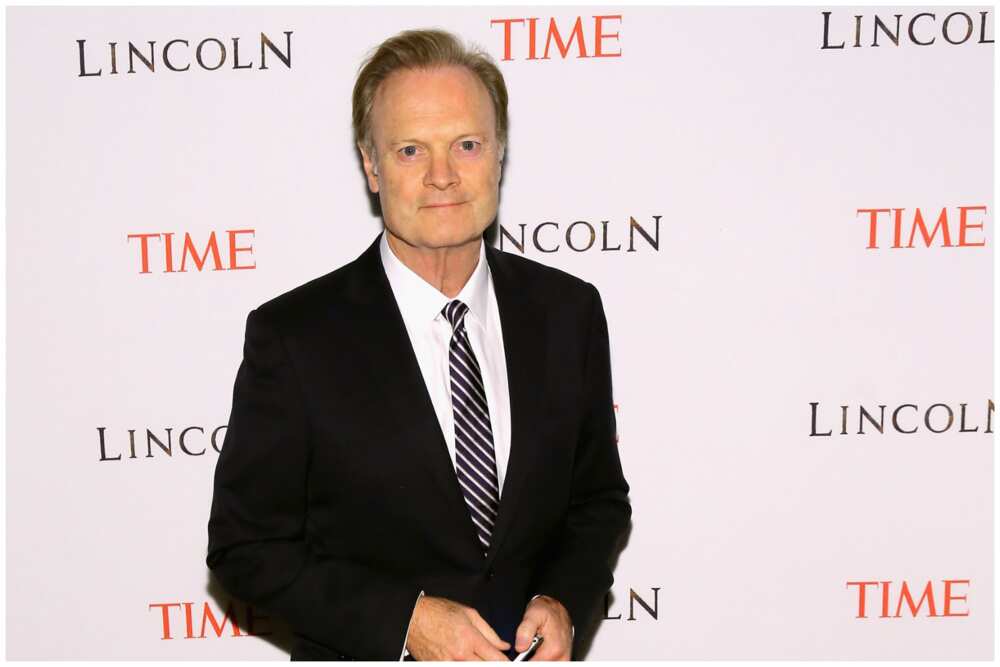 Lawrence O'Donnell is an American television personality, political commentator, and writer. He rose to fame for hosting The Last Word with Lawrence O'Donnell, which aired on MSNBC.
His career majorly evolved around politics and journalism, making him a prominent figure in this area. O'Donnell has also worked as a political analyst and served as the executive producer and writer for the TV series The West Wing.
13. Kasie Hunt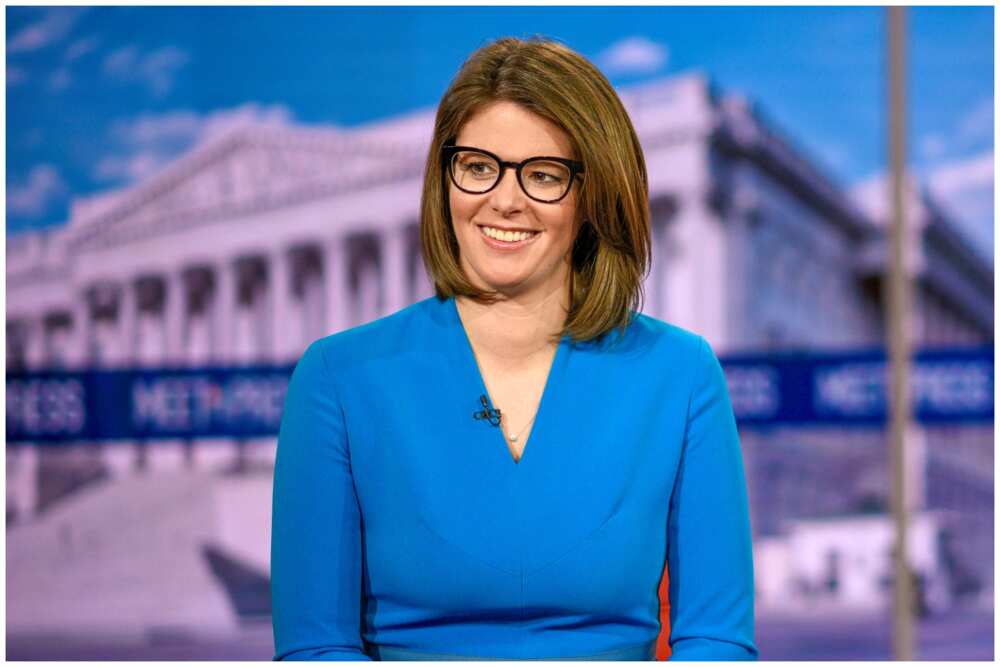 Hunt is one of the former MSNBC female anchors. She is known for her politics and congressional affairs coverage on NBC News and MSNBC. Kasie started her career at Capitol Hill and covered major political events, elections, and legislative developments. She currently works for CNN as a news anchor and chief national affairs analyst.
14. Mika Brzezinski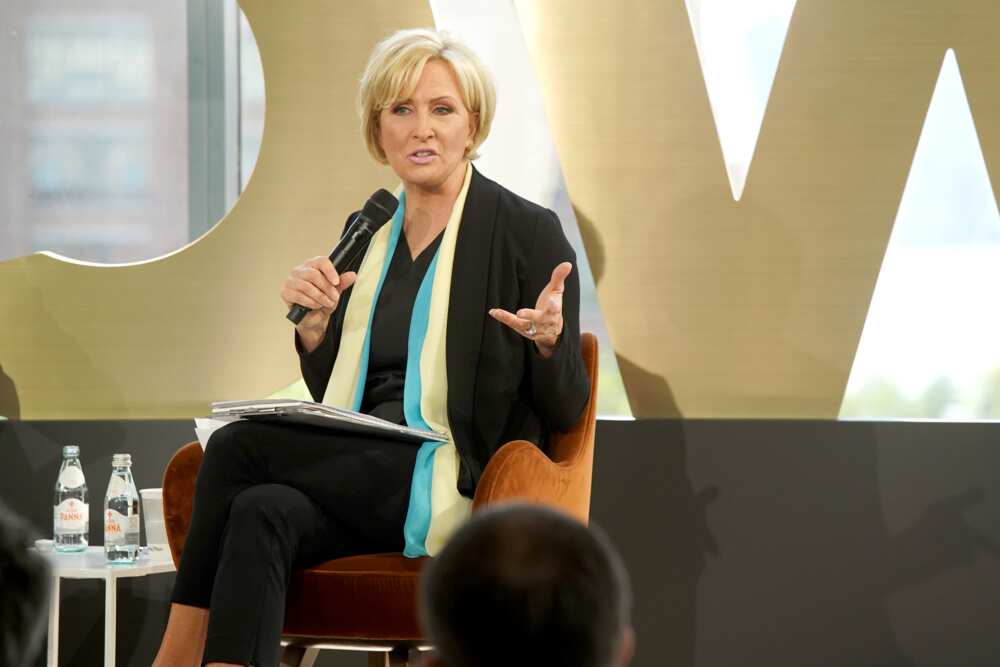 Mika Emilie Leonia Brzezinski is an American television host, journalist, liberal political commentator, and author from New York City, USA. Brzezinski is best known for being a co-host on the MSNBC morning news and television talk show, Morning Joe.
Before joining MSNBC, she worked at various news outlets as a journalist, including ABC News and CBS News. Her works as an author include books that tackle issues relating to women's empowerment and society at large.
15. Rachel Maddow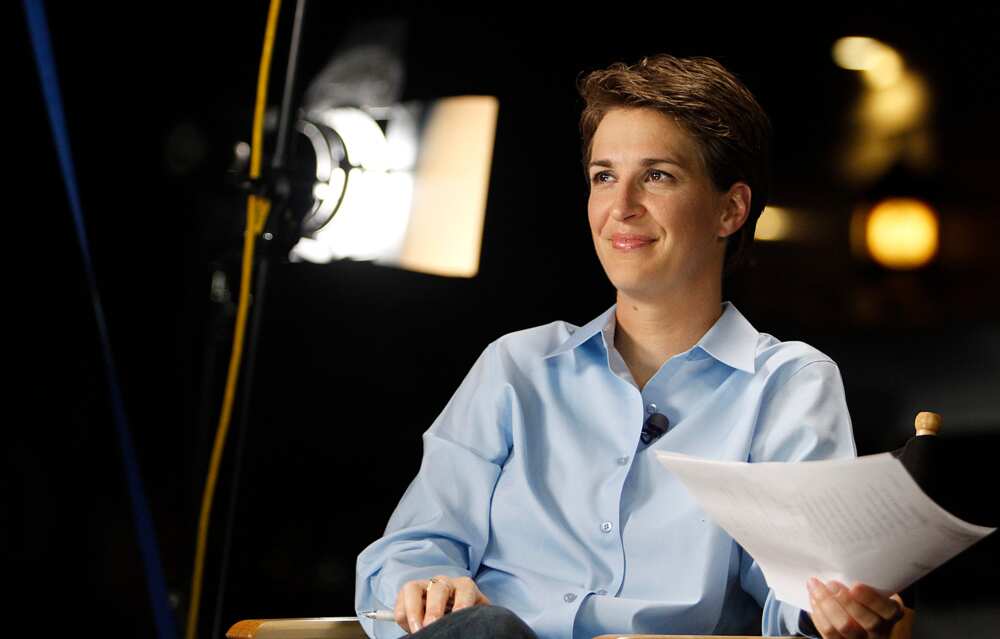 The MSNBC female anchors list cannot be complete without mentioning Rachel. She is known as the host of The Rachel Maddow Show. The show has been aired since 2008, featuring different guests as they analyse current events, especially in politics. Besides working for MSNBC, the journalist is a former co-host of the Air America Radio network.
16. Alex Witt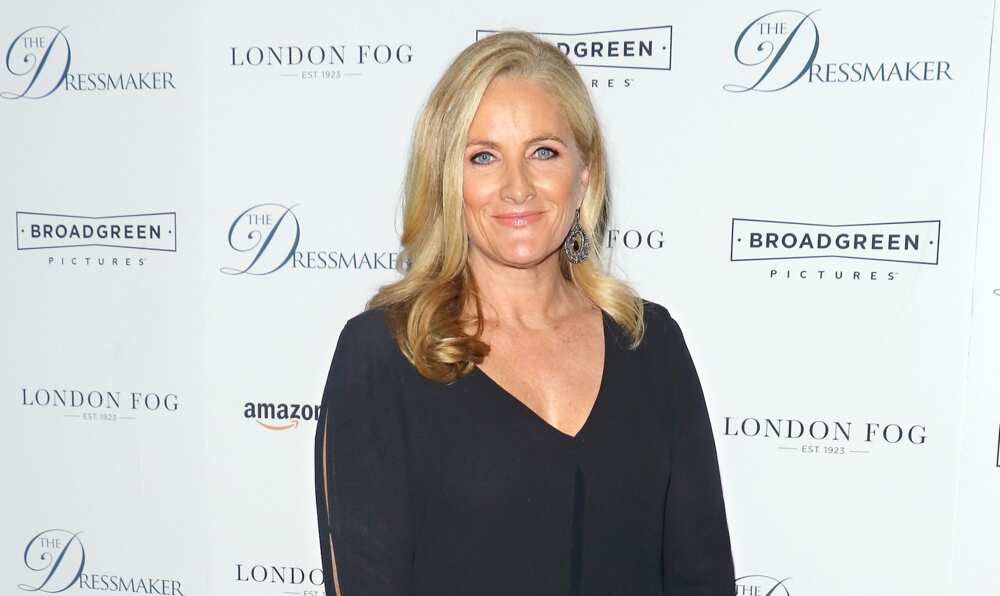 Alex Witt is an American television news anchor and journalist born on 9 April 1961 in Pasadena, California, USA. One of Alex Witt's notable roles was hosting Weekends with Alex Witt, a weekend news and talk show. She currently hosts the Alex With Reports show on the same channel, covering a range of topics of the latest stories.
17. Alicia Menendez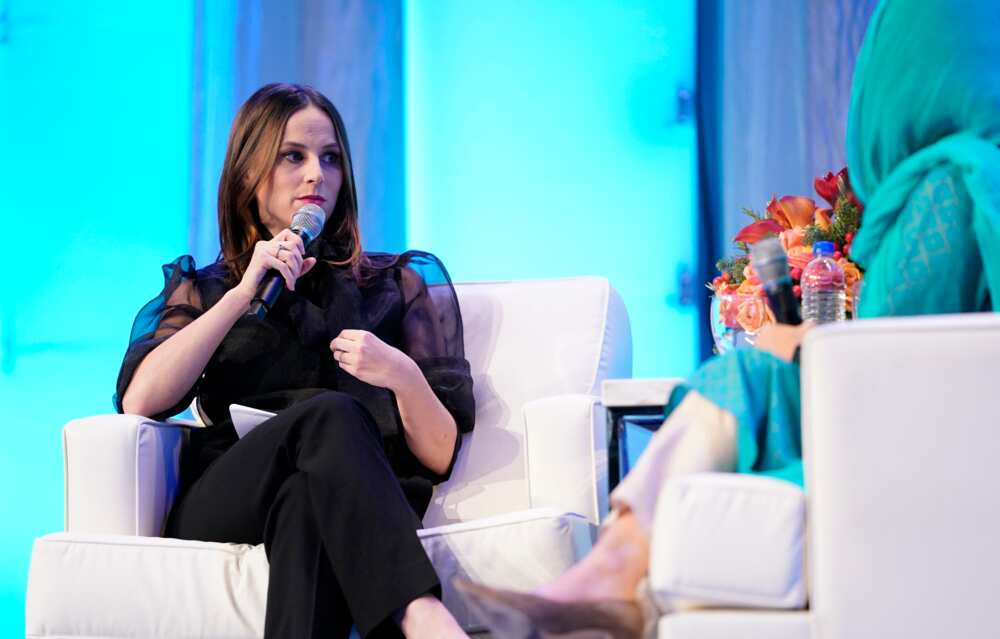 Alicia Menendez is a famous news journalist, television commentator, and writer. She was born on 2 July 1983, in Union City, New Jersey, USA, to her father, Senator Robert Menendez and her mother, Jane Jacobsen.
Throughout her career, Menendez has been a host and contributor at various media outlets. She is the host of American Voices with Alicia Menendez.
18. Yasmin Vossoughian
Yasmin is one of the famous MSNBC female correspondents born and raised in the United States. She became a world poll correspondent for Gallup based in Washington, D.C., in 2016. She is known for hosting Yasmin Vossoughian Reports on the Cables news channel.
Before joining MSNBC, Vossoughian worked for other news organisations and gained experience as a journalist and reporter. She is married to Whittaker Lindsay Clifford, and they have two children.
19. Joe Scarborough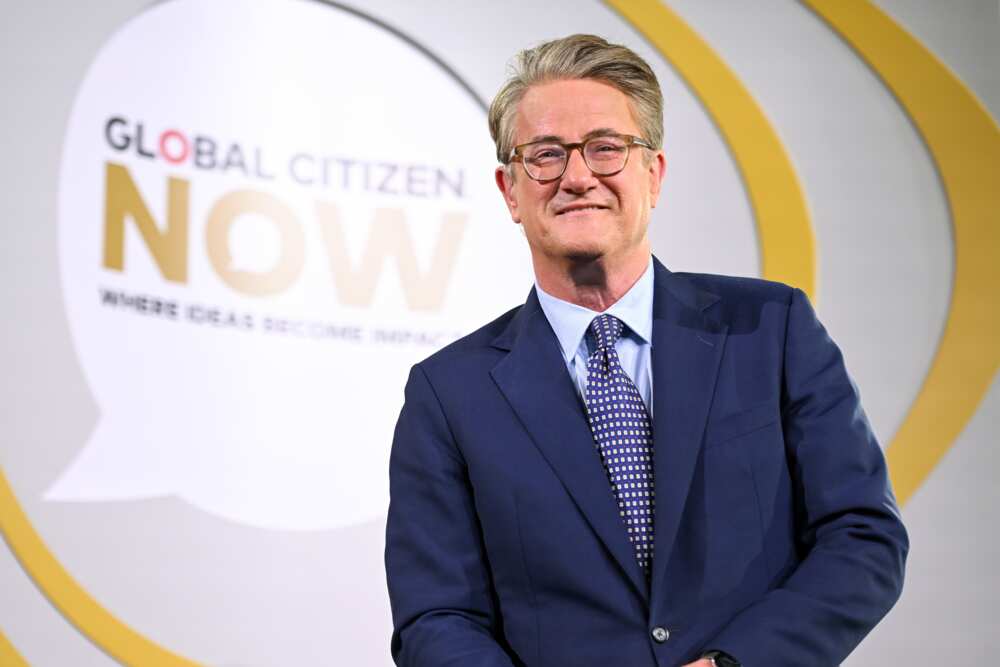 Scarborough is among MSNBC male reporters whose life has evolved in the public arena. He is an American television host, political commentator, and former politician.
He is well known as one of the co-hosts of a morning news and talk show known as Morning Joe. Before joining television, Joe served as a Republican member of the United States House of Representatives from 1995 to 2001.
20. Ali Velshi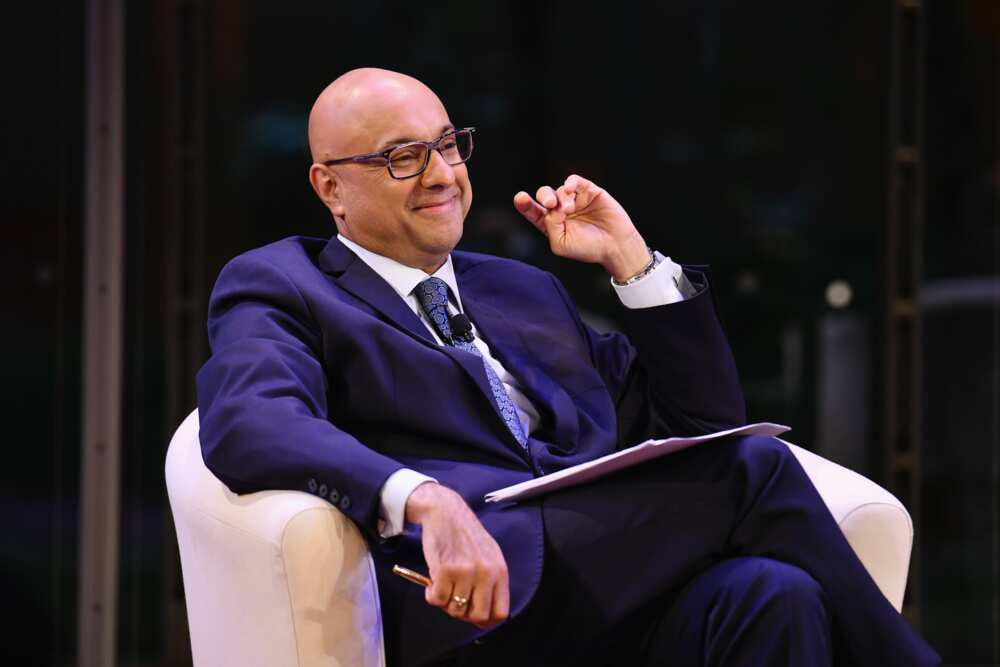 Ali Velshi is a Canadian-American television journalist and anchor. He is among MSNBC anchors with African roots. Velshi was born in 1969 in Nairobi, Kenya, and was raised in Toronto, Canada. He has worked for several major news organisations, including CNN, Al Jazeera America, and now MSNBC.
MSNBC anchors and reporters are experienced, knowledgeable and worth listening to. They are well informed on the matters affecting the world. These amazing minds focus on news and political programming, providing viewers with a mix of news analysis, hence being loved by many prominent people.
Legit.ng recently published a list of the top Fox News female anchors that are most attractive. Fox News is one of the leading news outlets in the United States of America. It is well known for its beautiful and charismatic female anchors.
These Fox News women possess unique qualities that make their organisation stand out. They have been a driving force behind the network's success, and their contributions have not gone unnoticed. Their impact cannot be ignored, and their views are valuable to the country's political landscape.
Source: Legit.ng