Jaime Murray bio: Age, net worth, movies
Jaime Murray is one of Hollywood's most prolific actresses. The English actress is best known for playing the role of Stacie Monroe in the BBC series Hustle from 2004 to 2012. Some fans will remember her as Lila West in the Showtime series Dexter in 2007. She has also starred as Gaia in the Starz miniseries Spartacus: Gods of the Arena in 2011, as well as Olivia Charles in The CW series Ringer from 2011 to 2012.

The actress has been in so many films that people will certainly identify her differently. For some, she is Helena G. Wells from the Syfy series Warehouse 13 from 2010 to 2014. She also acted as Stahma Tarr in the Syfy series Defiance from 2013 to 2015. She has also been Fiona/the Black Fairy in the ABC series Once Upon a Time from 2016 to 2017. Her other famous roles were when she starred as Antoinette in The CW series The Originals in 2018, and as Nyssa al Ghul in Gotham. Going by her acting profile, there is no doubt that she is a brilliantly talented actress. But who exactly is Jaime? Read on to find out more.
Jaime Murray profile summary
Name: Jaime Murray
Date of birth: 21 July 1976
Age: 43 years old
Place of birth: London, England.
Profession: Actress
Jaime Murray age and early life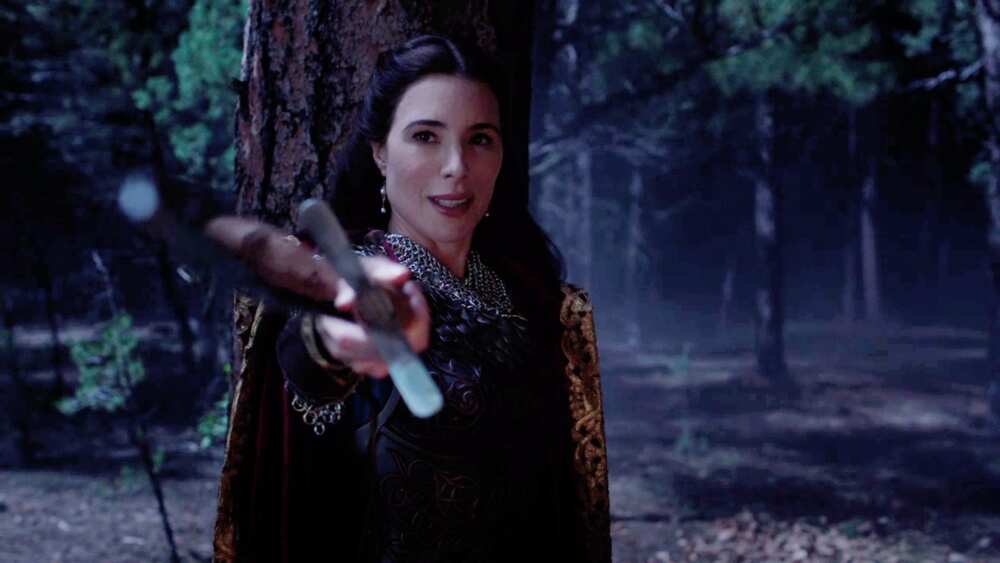 Having been born on July 21, 1976, the actress is currently 43 years old. She was born to Elaine Murray and Billy Murray in London, England. She has a sister by the name Lizzie Murray.
The actress studied something different in school. For a brief moment, she studied philosophy and psychology at the London School of Economics. Before she took her A-Levels, Murray was diagnosed with dyslexia. She chose to drop the course and train at the Drama Centre London in order to pursue her passion. She went on to graduate in 2000.
Later in life, in 2014, she got married to her sweetheart. His name is Bernie Cahill. He is a partner in an entertainment management company.
Jaime Murray movies and career
Jaime Murray hot figure may be the reason for the great roles she has gotten over the years in her acting career. She thrived when she starred as Stacie Monroe in seasons 1-4 of Hustle. She later reprised the role in season 8 of the same show.
During an episode on the show, she had such an impression on a co-star, Robert Vaughn, when she modeled the Wonder Woman costume. Robert showed it to a number of studio executives in Hollywood, which earned Murray an invite to audition for the title part of the Wonder Woman in 2009.
She later relocated to Los Angeles, where she starred in Dexter as Lila West. She acts as Dexter Morgan's narcotics anonymous sponsor as well as the main antagonist in Season 2. This is the series that displayed Jaime Murray actress as a great role player. She wowed all her fans.
In mid-2008, she became part of the cast of The CW's series Valentine, where she played the lead character, Grace Valentine. Unfortunately, the show did not go beyond a month of airing, as it was canceled by the end of October 2008.
She was also an actress on The Beautiful Life: TBL. She worked as a wardrobe stylist. We did not get to see her since the show got cancelled before she could appear.
Jaime Murray TV shows and movies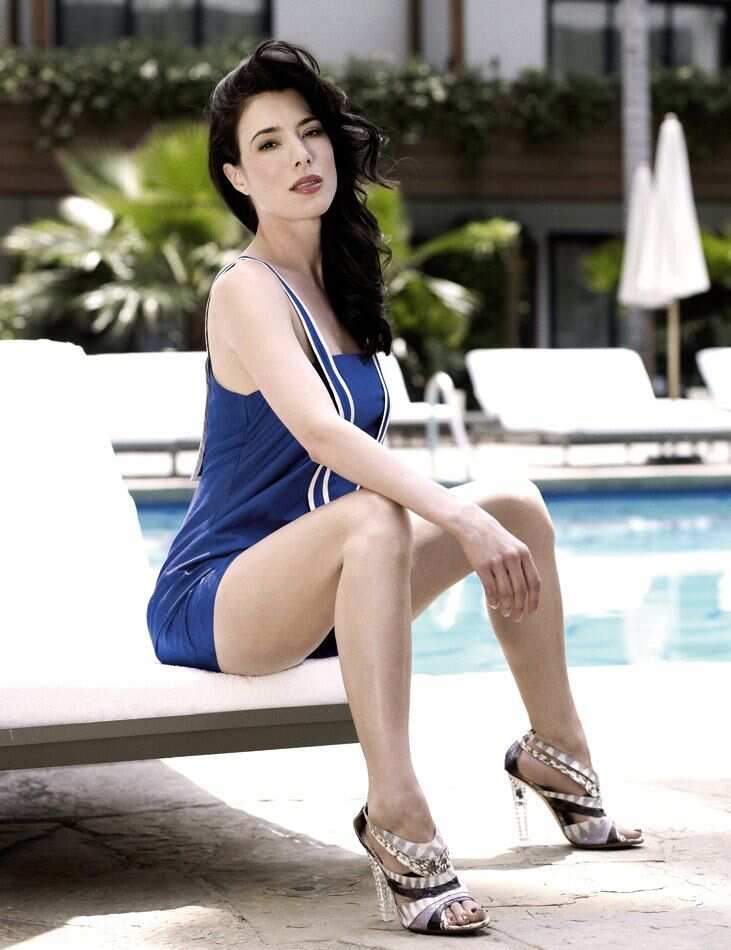 Having been in so many movies and TV shows, different fans identify with her based on the role they loved best. Here are some of the most common roles she played.
2005 in Animal as Saleswoman
2007 in The Deaths of Ian Stone as Medea
2007 in Botched as Anna
2010 in Devil's Playground as Lavinia
2013 in Samuel Bleak as Vivian Bleak
2013 in Fright Night 2: New Blood as Gerri Dandridge
2018 in The Nanny as Leonor
2018 in Possessions as Chloe
2018 in The Rapture as Fiona
2001 in The Bill as Tania Matthews
2002 in Casualty as Sonia Guzman
2002 in The Bill as Melanie
2003 in Keen Eddie as Kiki
2004 in Doctors and Nurses as Bella Olazabal
2004–2007; 2012 in Hustle as Stacie Monroe
2005 in Love Soup as Natalie Brown
2005 in ShakespeaRe-Told as Bianca Minola
2005 in Agatha Christie's Poirot as Ruth Kettering
2007 in Dexter as Lila West
2007 in Demons as Rebecca
2008–2009 in Valentine as Grace Valentine/Aphrodite
2009 in The Mentalist as Nadia Sobell
2009 in Eli Stone as Diane Rundlet
2009 in NCIS as an ICE Agent Julia Foster-Yates
2009 in The Beautiful Life: TBL as Vivienne
2010–2014 in Warehouse 13 as Helena G. Wells
2011 in Spartacus: Gods of the Arena as Gaia
2011–2012 in Ringer as Olivia Charles
2012 in The Finder as Amadea Denaris
2012 in Childrens Hospital as Kitty Black
2013–2015 in Defiance as Stahma Tarr
2015 in Sleepy Hollow as Carmilla Pines
2016–2017 in Once Upon a Time as Fiona / the Black Fairy
2018 in The Originals as Antoinette
2018 in Midnight, Texas as Delilah
2018–present in Castlevania as Carmilla (voice)
2019 in Gotham as Nyssa al Ghul / Theresa Walker
Jaime Murray net worth
According to Celebrity Net Worth, the actress's net worth is $3 million. Most of her wealth has been accumulated through her earnings from the roles she has played over the years.
Jaime Murray plastic surgery
There were rumors that Jamie had plastic surgery to enhance her looks. The change that happened to her, giving her a sparkling look, may have triggered these rumors. However, she had earlier confessed she had never gone through any surgical enhancements.
Jamie Murray is one of the best actresses in Hollywood. Her roles in different movies are proof of her excellence in the industry. She can fit into any role she is asked to, which is what sets her apart from the rest.
Source: Legit.ng