Top 30 Nollywood movies: best Nigerian films of all time
The Nigerian movie industry, popularly known as Nollywood, has produced so many great films watched locally and internationally. These top 30 Nollywood movies are some of the best Nigerian films of all time you may need to watch.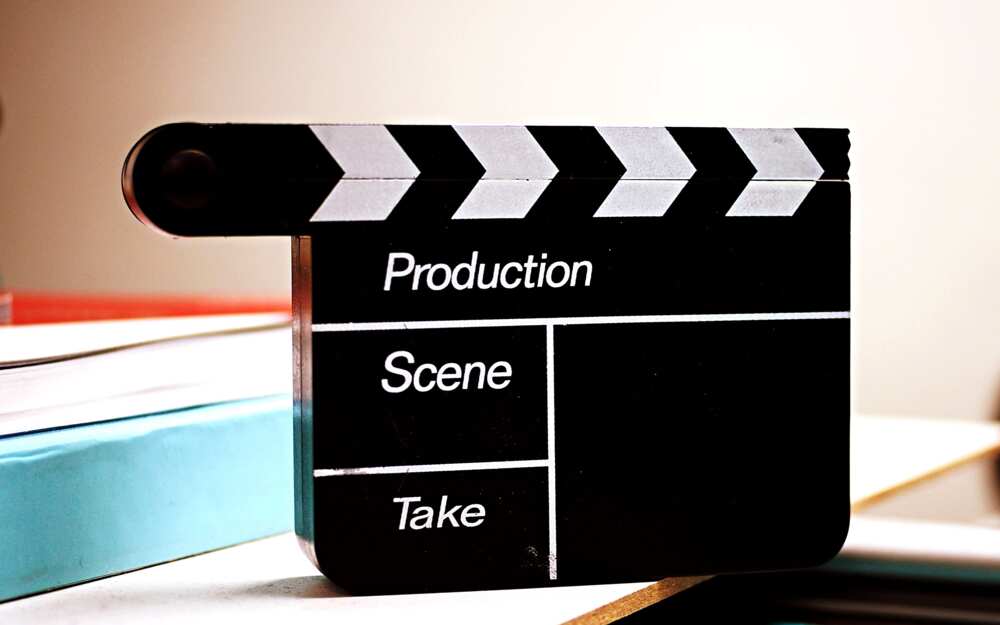 Watching movies is a great way to pass time. Nollywood has plenty of choices when it comes to movies that you can enjoy. If you are looking for the top Nollywood movies to watch, check out the list below.
Top 30 Nollywood movies of all time
If you are a movie lover, you might be looking for a great Nigerian movie to watch. Here is a list of the best Nollywood movies of all time. The films are arranged based on their IMDb ratings.
1. Christmas in Miami
IMDb rating: 8.7/10
Christmas in Miami is a Nigerian comedy film released on Christmas eve in 2021. It was directed by Robert Peters and starred Ayo Makun, Nadya Marie, Barry Piacente and Catherine Olsen in the lead roles. It is said that the movie made N100 million in the first week of being released.
2. Igodo
IMDb rating: 8.6/10
Igodo: The Land of the Living Dead is a Nigerian adventure film produced by Don Pedro Obaseki and directed by Andy Amenechi.The movie tells a story of a community that is plagued by demonic spirits and sorcery.
The men in the village had to travel to the wicked forest to retrieve a sword with incredible powers in order to battle evil spirits and powers in the community if they wanted to halt these evil spirits.
3. A Simple Lie
IMDb rating: 8.5/10
A Simple Lie is a romantic comedy that hit the cinemas in Lagos on March 25 this year. The plot revolves around a woman who runs into her ex and tells a straightforward lie that goes awry, setting off a chain of unanticipated events and reactions.
4. Aki na Ukwa
IMDb rating: 8.5/10
Aki na Ukwa is a 2002 Nigerian family comedy film that stars Osita Iheme and Chinedu Ikedieze. Two brothers cause chaos at their home, in their school and basically in their whole village. The film was directed by Amayo Uzo Philips.
5. Brave Heart
IMDb rating: 8.3/10
Brave Heart was directed by John Uche and starred Emma Ayalogu, Emma Edokpay, Omotola Jalade-Ekeinde, Ngozi Ezeonu and Zack Orji. The film is based on a true story.
6. Bad Comments
IMDb rating: 8.0/10
Bad Comments is a 2021 Nollywood film that stars Jim Iyke. The film recounts the life of Frank Orji, an actor with a successful career who has his reputation damaged as a result of the posting of an altered video.
7. Things Fall Apart
IMDb rating: 8.0/10
Things Fall Apart was made in Nigeria in 1971, shortly after the Biafra War. It premiered in Atlanta in 1974. The film was written by Chinua Achebe and directed by Hans Jürgen Pohland and starred Iyabo Aboaba and Boniface Afoko in lead roles.
8. Omo Ghetto: The Saga
IMDb rating: 7.6/10
Omo Ghetto: The Saga is one of the best Nollywood movies on Netflix. Omo Ghetto: The Saga is the tale of Lefty, a slum girl who was constantly getting into mischief with her group of friends. The movie features Funke Akindele, Chioma Akpota, Nancy Isime and Eniola Badmus in lead roles. It became the highest-ever grossing film in the Nigerian film industry.
9. Gone
IMDb rating: 7.5/10
Gone is a 2021 film about Ani who leaves his wife, daughter, who is 2 years old, and newborn son behind in Nigeria in search of a better life in New York City. Suddenly, he disappears without a trace.
He goes back to get his wife and family 25 years later, but everything is different because everyone assumed he had died and his family has been taken care of by another guy. Ani, though, is committed to doing whatever it takes to win back his family.
10. Aki and Pawpaw
IMDb rating: 7.3/10
Just like Aki na Ukwa, Aki and Pawpaw is a comedy movie which was released in 2021. The movie was directed by Biodun Stephen. The film's two main stars are Chinedu Ikedieze as Aki and Osita Iheme as Pawpaw.
11. Osuofia in London 2
IMDb rating: 7.1/10
Osuofia in London 2 is a sequel to Osuofia in London 1. It is one of the best Nollywood movies on YouTube that never gets old. Osuofia is a foolish villager living in Nigeria. He receives news about his brother's demise in London. He travels to London to inherit his brother's properties, but his late brother's wife makes it difficult for him.
12. Fate of Alakada
IMDb rating: 7.0/10
The Fate of Alakada is a 2020 Nigerian action comedy film starring Toyin Abraham, Mercy Eke and Broda Shaggi in the lead roles. The movie makes fun of Nigerian pop culture and social media fakery. Fate of Alakada became the highest-grossing Nigerian film of 2020.
13. Sugar Rush
IMDb rating: 6.5/10
Sugar Rush is a crime-action comedy film released in 2019. The film tells the story of two sisters who discover a whopping $800,000. The supposed owners pursue them fiercely to recover the ill-gotten money. Later, the financial crimes commission and the Sugar sisters agree to work as a team to make things right.
14. Your Excellency
IMDb rating: 6.6/10
Your Excellency is a 2019 film written and directed by Funke Akindele and stars Akin Lewis in the lead role. It took the fourth position in 2019 as the highest-grossing Nigerian film. The film highlights what transpires during general elections in Nigeria on its 13th Democratic elections.
15. Elevator Baby
IMDb rating: 6.7/10
Elevator Baby was listed among the highest-grossing Nigerian films of 2019. The film's plot revolves around Dare, an affluent, entitled, and jobless engineering graduate stuck in an elevator with an underprivileged woman who goes into labour.
16. The Ghost and the Tout Too
IMDb rating: 6.5/10
The movie stars Lateef Adedimeji, Odunlade Adekola, Kola Ajeyemi and Adegbola Akande. The film's plot revolves around a woman who, despite her reluctance, has the ability to communicate with spirits. She seeks the assistance of the spirits to help a woman whose body is in a coma; she is trapped between life and death.
17. October 1
IMDb rating: 6.4/10
October 1 is a Nigerian dark psychological thriller film that tells the story of Danladi Waziri, a police officer from Northern Nigeria deployed to the outlying hamlet of Akote in Western Nigeria to look into the community's multiple female murders. It stars Kehinde Bankole, Fabian Adeoye Lojede, Femi Adebayo, Bimbo Manuel, and Ibrahim Chatta.
18. Mother of George
IMDb rating: 6.4/10
Mother of George is a 2013 Nigerian drama film directed by Andrew Dosunmu. It premiered at the Maryland Film Festival and the Sundance Film Festival. It follows the lives of a recently wed Nigerian couple who run a modest restaurant in Brooklyn while dealing with infertility problems.
19. Isoken
IMDb rating: 6.4/10
Isoken is a 2017 romantic comedy film written and directed by Jadesola Osiberu. The film tells the story of Isoken, a beautiful and successful lady. She is surrounded by married friends and family. Unlike them, Isoken is still not married at 34. Her situation becomes a major concern due to her society's culture, which is obsessed with marriage.
20. Ijé: The Journey
IMDb rating: 6.2/10
Ije: The Journey was directed by Chineze Anyaene and starred Omotola Jalade-Ekeinde, Genevieve Nnaji, and Odalys García. The plot revolves around Chioma, who goes to America from Nigeria to support her sister Anya, who is accused of killing three men, including her own husband.
21. Half of the Yellow Sun
IMDb rating: 6.0/10
The 2013 Anglo-Nigerian drama film Half of a Yellow Sun was directed by Biyi Bandele and is based on the same-titled Chimamanda Ngozi Adichie's book. The historical fiction movie is about two sisters who are forced to join forces during a civil war to fight to establish an independent nation.
22. 30 Days in Atlanta
IMDb rating: 5.7/10
The romantic comedy film was directed by Robert Peter and starred Ayo Makun and Ramsey Nouah. Akpos, the protagonist of the film, wins a month-long vacation for two in Atlanta, Georgia, and invites his cousin Richard along. It was the highest-grossing film in Nigeria in 2015.
23. Lionheart
IMDb rating: 5.6/10
Lionheart is a 2018 Nigerian drama film produced by Chinny Onwugbenu. The film is about Adaeze Obiagu, a woman who aspires to succeed her father, Chief Ernest Obiagu, when his health prevents him from managing their business.
However, her father urges his brother Godswill to step in, and Godswill and Adaeze must cooperate to save the business from bankruptcy and a threatened takeover by entrepreneur Igwe Pascal.
24. 10 days in Sun City
IMDb rating: 5.1/10
The 2017 Nigerian film was directed by Adze Ugah and starred Richard Mofe-Damijo, Adesua Etomi, AY Makun and Mercy Johnson in the lead roles. The movie is about an aspiring beauty queen who becomes famous and has to pay the price by breaking up with her fiancé, who also happens to be her manager.
25. Living in Bondage: Breaking Free
IMDb rating: 5.1/10
Living in Bondage tells the story of Nnamdi, the enigmatic son of Andy Okeke, and his vaunted pursuit of the good life, one for which he would do anything to get. Nnamdi's unbridled pursuit of easy money, a fast automobile, and a comfortable life inevitably lead him on a deadly trip. The film was directed by Ramsey Nouah.
27. Merry Men: The Real Yoruba Demons
IMDb rating: 4.9/10
Merry Men: The Real Yoruba Demons movie takes place in Abuja. The merry men are a group of four wealthy men who have s*x with the s*xiest ladies in town, secure contracts from the political elite, steal from the rich, and donate to the poor. The four guys' intention is to help their village's underprivileged people.
28. A Trip to Jamaica
IMDb rating: 4.9/10
The 2016 comedy-drama film was directed by Robert Peters and starred Ayo Makun, Funke Akindele, Nse Ikpe Etim and Dan Davies. The movie tells the tale of a recently engaged couple's adventures while staying with relatives outside of Nigeria and how the host's secrets ultimately causes the pair to split up.
28. The Wedding Party 2
IMDb rating: 4.6/10
The Wedding Party 2 is as good as The Wedding Party 1, and it is among the best movies in Nigeria. The movie's story revolves around Dozie's older brother Nonso, who is still seeing Dunni's bridesmaid Deardre.
Nonso takes Deardre out on a date to Dubai, where he accidentally pops the question. Nonso's family and Deardre's aristocratic British family grudgingly agree to a wedding in Dubai after a catastrophic traditional engagement ceremony in Lagos.
29. Glamour Girls
IMDb rating: 3.6/10
Glamour Girls is a 2022 Nigerian movie released on Netflix. Nse Ikpe-Etim, Sharon Ooja, Joselyn Dumas, Toke Makinwa, and Segilola Ogidan play women who use escorting as a mean of establishing dazzling and opulent lifestyles.
30. Chief Daddy 2
IMDb rating: 3.1/10
Chief Daddy 2 is one of the top Nollywood movies in 2022. It came out after the success of Chief Daddy 1. The Beecroft family is ready to spend all Chief Daddy's money, but first, they must eliminate the company's CEO.
No doubt, Nollywood has produced some of the best films in the world. From comedy to thrillers to action and drama. The list above presents the top 30 Nollywood movies every movie buff will recognize.
READ ALSO: New Nollywood comedy movies for a fun evening with friends
Legit.ng published an article about new Nollywood comedy movies for a fun evening with friends. Nollywood has a lot of funny movies if you are looking for a good laugh with friends.
Nigerians are hilarious by nature, and their comedy movies are hilarious. Almost every Nollywood movie is funny. Check out this article and get ideas for funny movies for your next movie night.
Source: Legit.ng