New Facebook algorithm: How to see Legit.ng's posts on your timeline now
The Classic Facebook will no longer be available as from September 2020 as the platform is introducing an interface update.
The New Facebook will change the the platform's algorithm and the number of News Posts you see on your Facebook feed will reduce.
Sometimes you may observe that a particular News Post has disappeared, but that is not a thing to worry about.
Facebook has introduced a new algorithm that could see Legit.ng's News posts completely disappear from your timeline.
No cause for alarm as you can still get the latest news via Legit.ng as we continue to serve our readers with trending topics including local, political, crime, entertainment, gossip, sports, international and viral news
The social media platform is changing the way users see news posts as it is believed that the new algorithm could drop the percentage of news posts that are seen from 6 to 1 percent.
Consequently, Legit.ng's news post may not appear on your Facebook feed all the time the way it usually does.
Here is what you should do.
1. Click the 'Follow' option on all our Facebook Pages
They are......
i. Legit.ng,
iii. Legit.ng Sports
iv. Legit.ng Daily
vi. Legit.ng Buzz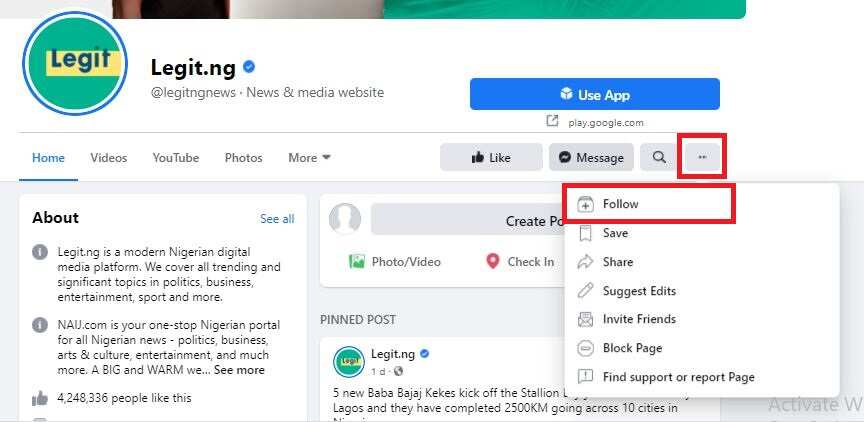 Although liking the page is not a guarantee that you will be notified, you can just choose see Legit.ng first on your timeline and with that you get updates anytime we share a post on Facebook.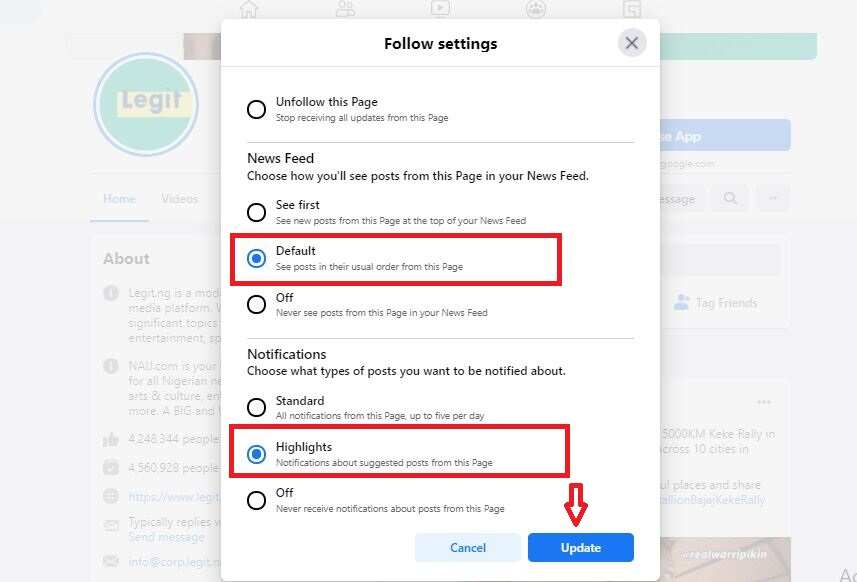 2. Invite your friends to like the page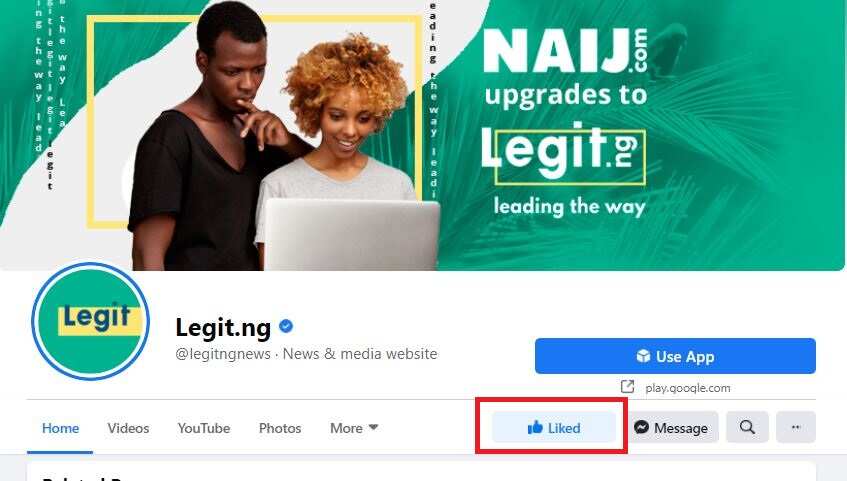 Kindly invite your friends and family to like our page. The more people like and share Legit.ng pages, the more people you will know that are up to date with the latest news.
3. Share, comment and like Legit.ng's posts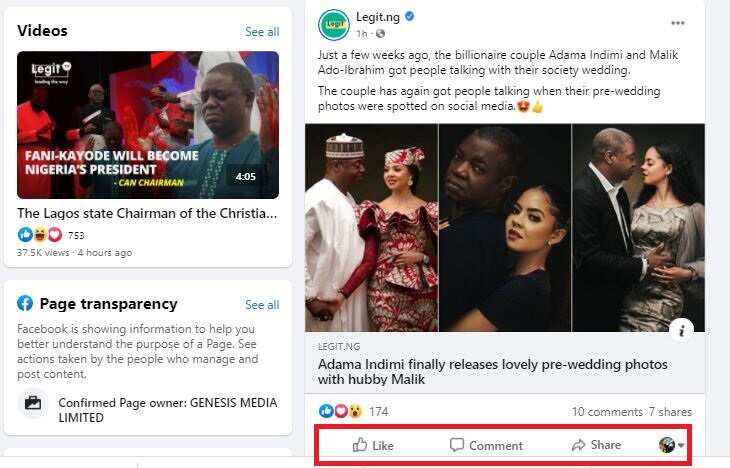 As much as our readers like, share and comment on our posts, the more unique views Legit.ng pages will have, which basically means more people will get to read the news we publish.
We also thank all our esteemed readers for believing in us for quality, credible and verified news round the clock.
To stay up to date with the latest news, download Legit.ng news app on Google Play or iTunes today.
Source: Legit.ng