Ngozi Ezeonu biography: age, family, weight loss, is she dead or alive?
Ngozi Ezeonu is a famous Nigerian actress, businesswoman, and former journalist notable for playing maternal roles in Nollywood. Ezeonu is among the most celebrated actresses in Nigeria.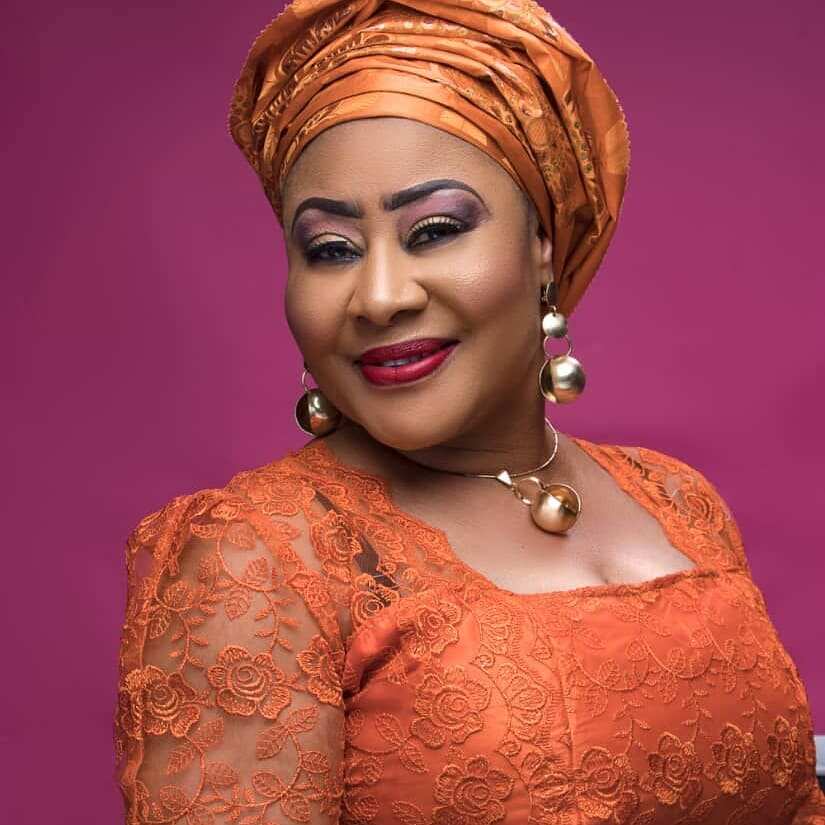 Ngozi is regarded as a hardworking and talented woman who is a role model to many upcoming actresses. She has earned fame, and to date, she continues to be very active in Nollywood.
Profile summary
Birth name: Ngozi Ikpelue
Date of birth: 23rd May 1965
Age: 56 years old (as of 2021)
Place of birth: Ogbunike, Nigeria
Nationality: Nigerian
Occupation: Actress
Eye colour: Black
Hair colour: Black
Net worth: $650,000
Ngozi Ezeonu biography
Ngozi was born on May 23rd 1965, in Ogbunike, Nigeria to Dennis and Ezenwanyi Ikpelue.
How old is Ngozi?
Ngozi Ezeonu age is 56 as of 2021. She celebrates her birthday on May 23rd every year.
Career
Before becoming an actress, Ngozi worked as a journalist for a short while. She was introduced to Nollywood by Zed Ejiro, who offered her a role in her debut movie Nneka the Pretty Serpent.
Her role in the film made her more famous. She began landing lead roles in other movies. Since then, she has featured in numerous movies playing different roles and is among the most famous women in the Nollywood industry.
Ngozi Ezeonu movies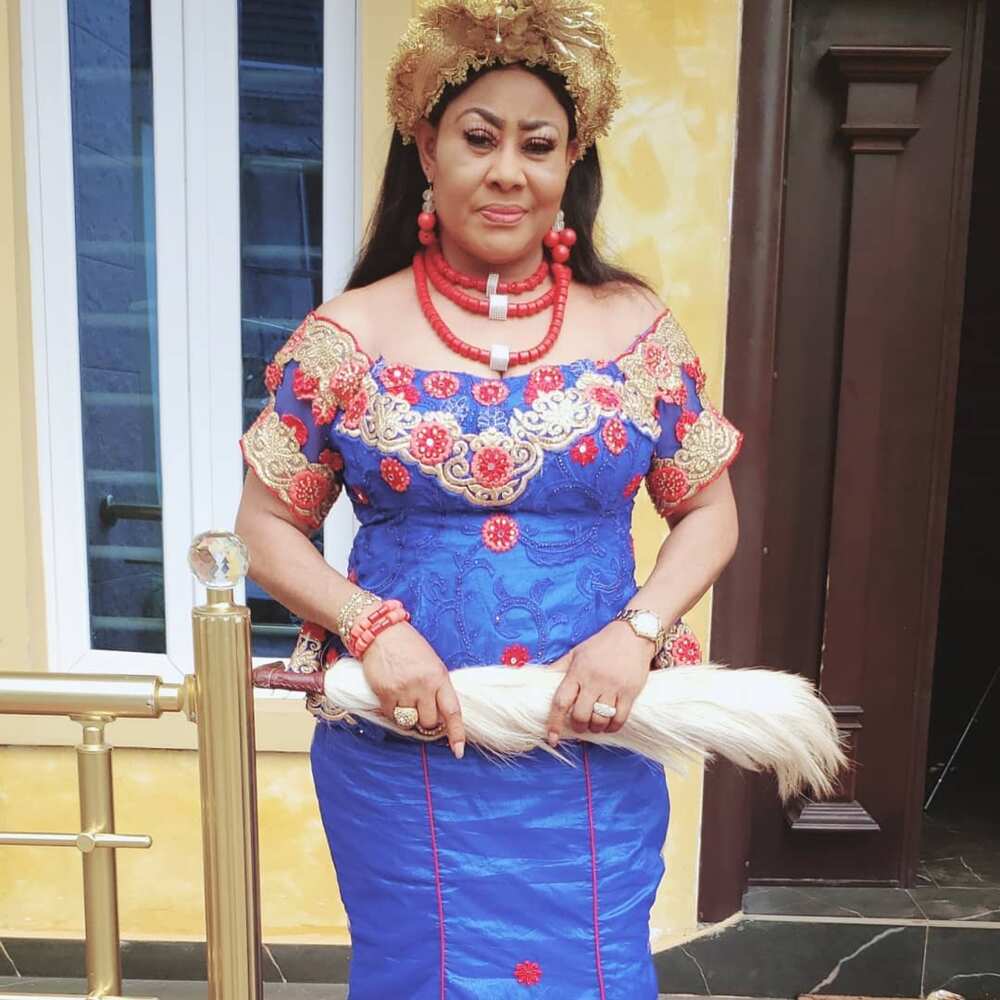 Today the actress has more than 100 acting credits to her name. Some of the movies she has appeared in include:
A Dance to Forget
Onye Ndu
Different Worlds
Agony of a Sister
A Better Family
LionHeart
Pretty Little Thing
Echoes of Love
Amanda my Village Wife
The Powerful Baby
Shattered Mirror
Just in Case
A Better Tomorrow
Glamour Girls
The Pretty Serpent
Tears of a Prince
Abuja Top Ladies
Family Secret
The Confessor
In the beginning
Bedevil
The Kings and Gods
Zenith of Sacrifice
A Drop of Blood
Divided Kingdom
Diamond Kingdom
God of Justice
Ngozi Ezeonu husband and children
Is Ngozi Ezeonu married? The phenomenal woman was married for almost a decade to Edwin Ezeonu. Their relationship grew strong until when Ngozi left her matrimonial home to rent an apartment with her four children.
When interviewed about the issue, Edwin stated that,
"I came back home one day from work and met an empty house without any prior notice. As I got home that fateful day, my landlady told me that Ngozi had packed out of the house, taking the children along with her. A few weeks before that, I had insinuated that she was putting up a new apartment. I summoned her and warned her against dividing the family. But she never listened."
He also added that Ngozi should desist from using his surname since they are divorced. Ngozi Ezeonu marriage ended in 2013.
The actress does not like to share her private life with the public often, so there is not that much information about Ngozi Ezeonu children.
However, from her Instagram posts, she has a daughter named Ogechukwu Edwina Ezeonu. Ngozi Ezeonu sons are Chidera and Melveen.
The Ngozi Ezeonu family seems to be very close; they often pose for photos together and are frequently seen hanging out as a family.
Ngozi Ezeonu daughter
The actress' daughter, Ogechukwu Edwina Ezeonu, recently got married. Famous Nollywood celebrities attended the wedding. Her proud mother flooded her Instagram page with lovely photos from the ceremony.
However, things seemed to be a little bit odd since Ngozi's ex-husband was unaware of her daughter's wedding. Edwin blasted Ngozi and cursed her daughter as he cited it as taboo to get married without the father's consent.
In his own words, he stated,
" This woman, Ngozi Denis Ikpelue, has no legitimate right and authority to give out Ogechukwu Edwina Ezeonu's hand in marriage. I call her by her father's name because we are divorced, and she no longer has the right to bear my name since 2013."
He added,
"As long as I and the entire family of Ezeonu and his kindred are concerned, Ogechukwu Edwina Ezeonu is not married. That union is cursed. It is taboo! I hear people saying; I abandoned my children. I never did. I took care of my children. I visited Ogechukwu's school, even when she was boarding, I paid their school fees, supplied them with foodstuff, and made sure I sent money into Ngozi's account monthly. The least I sent to her is N400,000. When it became glaring that Ngozi was meant to take the children away, I reduced my financial assistance. But I still kept in touch,"
How tall is Ngozi Ezeonu?
She is 5 feet 6 inches tall and weighs around 60Kg.
Ngozi Ezeonu weight loss
Ezeonu stunned her fans with her extreme weight loss in 2013. As a result, many media outlets reported that the actress was ill. Despite the allegations, the actress came out to debunk the claims.
"I am not sick; I have been battling with my weight for ten years and have finally achieved what I want. I am not sick. It is my choice to lose some weight, and I pulled it off. I feel good losing weight; it takes a lot of discipline."
However, she ended the idea of losing weight as she started to experience chronic anorexia.
Is Ngozi Ezeonu dead or alive?
There have been rumors about the actress being dead. This is not true. The actress is much alive and is continuing with her acting career.
Net worth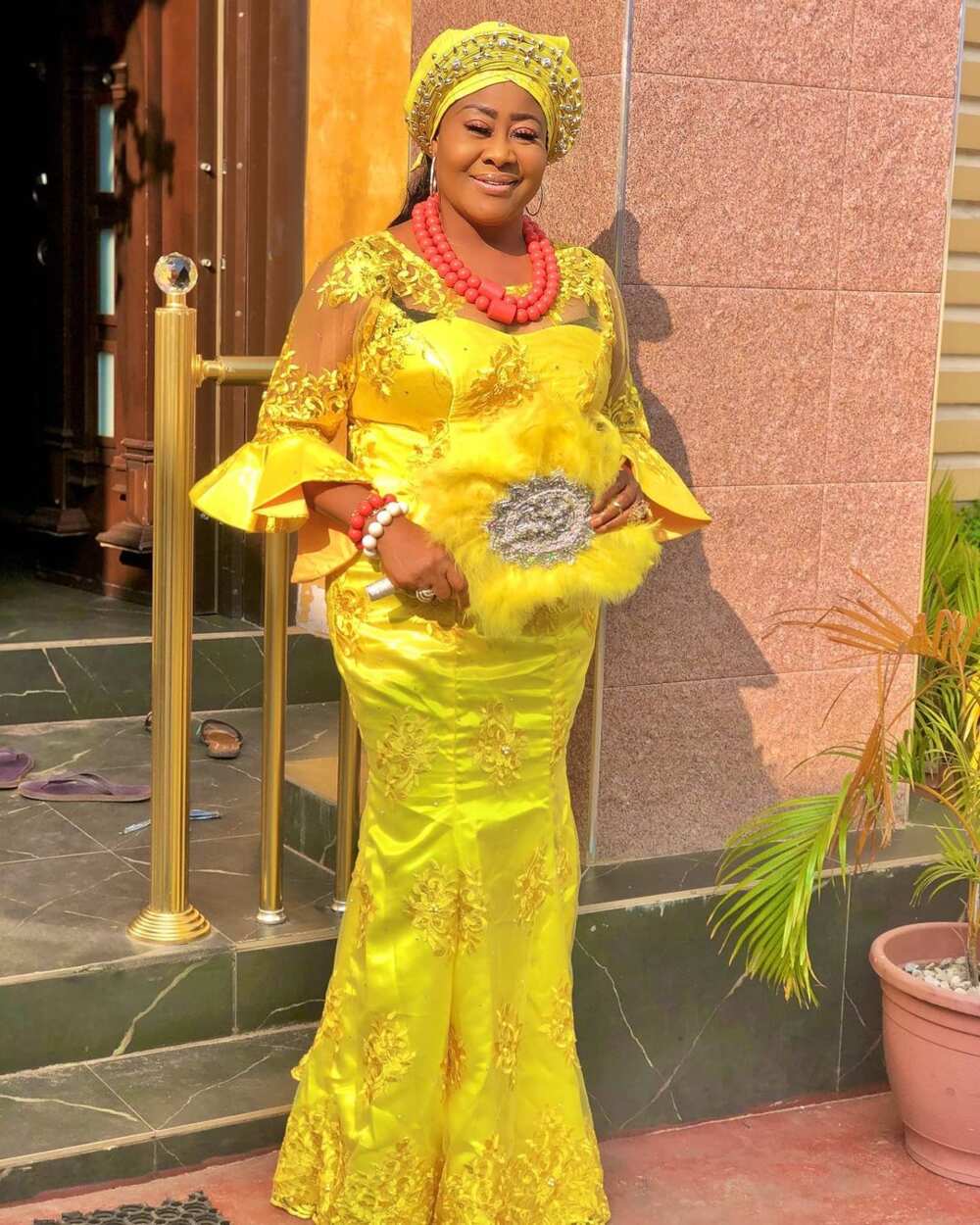 According to Glusea.com, her net worth is guesstimated to be $650 000. She is one of the richest and most influential actresses in Nigeria today.
Ngozi Ezeonu is a happy woman who is loved not only by her family but also by her followers. She is an example of how to be intelligent, magnificent, trendy, and kind.
READ ALSO: Genevieve Nnaji biography: age, daughter, husband, net worth
Legit.ng recently published a detailed article about the biography of Genevieve Nnaji. Genevieve is one woman whose career success is like no other. At just 42 years of age (as of 2021), the actress, producer, musician, and director has achieved so much, evident through the numerous titles she holds.
The 42-year-old acting maestra can pull off just about any role assigned to her with her diverse acting skills. Apart from her acting prowess, the celebrity has many more accomplishments that you will get to learn about. The biography of Genevieve Nnaji will prove to you that, indeed, the strength of a woman has no bounds.
Source: Legit.ng