Packy Lee bio: wife, nationality, career
Packy Lee is an Irish actor known for his remarkable performance in the award-winning English crime drama, Peaky Blinders (2013-2019), where he portrayed Johnny Dogs. He has also starred in The Shore (2011) and The Frankenstein Chronicles (2015).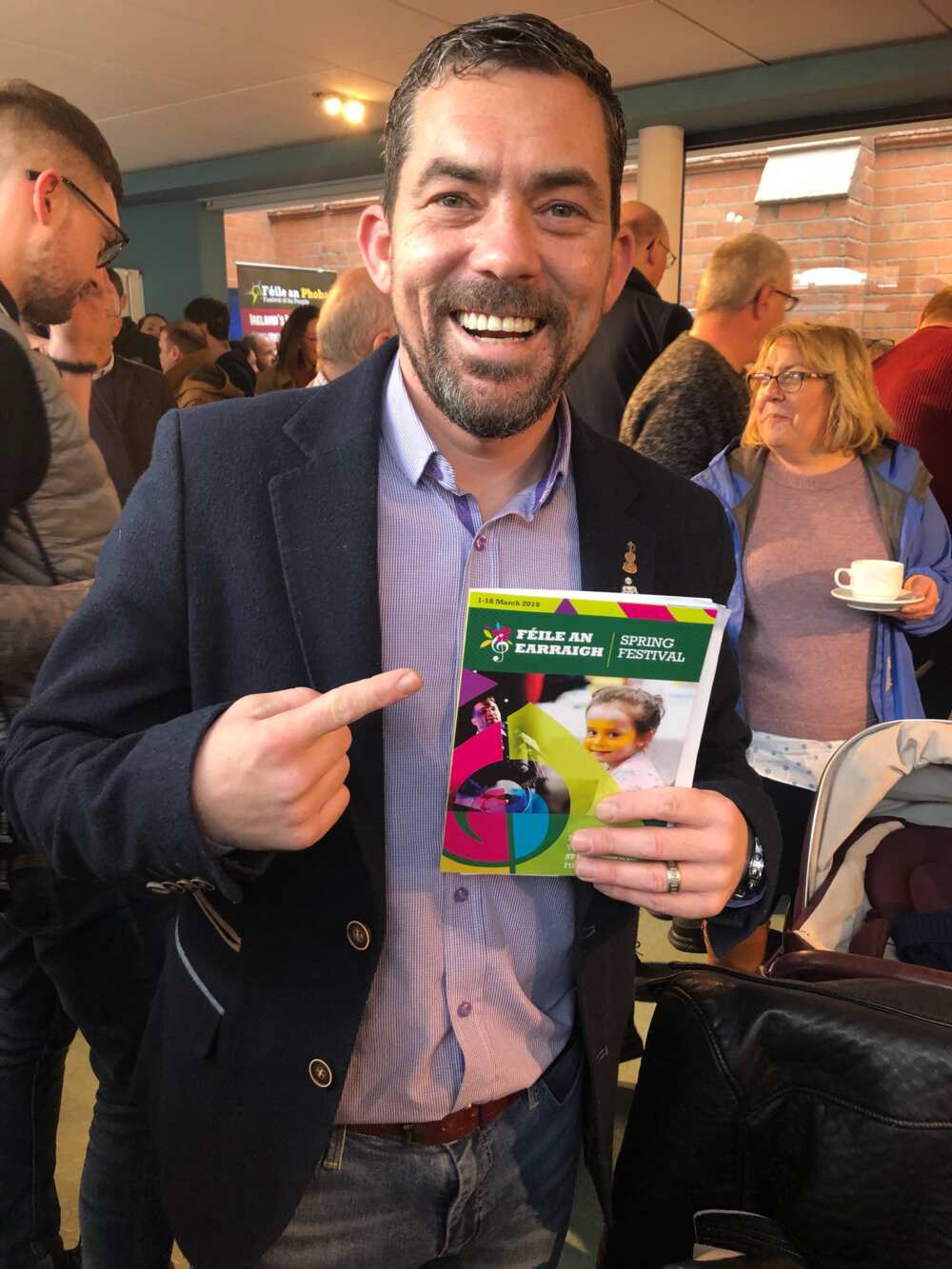 The 37-year-old has earned quite a lot of money in his career. He has three kids and a lovely wife. Do you know any more Packy Lee wiki details?
Profile summary
Full name: Packy Lee
Date of birth: June 15, 1982
Place of birth: Belfast, Northern Ireland
Nationality: Irish
Ethnicity: Irish
Spouse: Danielle Lee
Children: Fodhla, Saedhna, and Dallan
Height: 5' 7¾" (1.72 m)
Occupation: Actor
Packy Lee bio
Packy Lee actor was born on June 15, 1982, in Belfast, Northern Ireland. Unlike some top celebrities, the Irish star prefers living a confidential lifestyle. He is a tall man with a height of 5' 7¾" (1.72 m).
He went to a Belfast school for his education. His journey to becoming an actor was not a walk in the park. He worked as a chef before becoming an actor. Back in school, his teachers at Belfast 'laughed' at his acting dreams.
Unfortunately, he could not afford to join drama school; instead, he trained and worked as a chef for seven years while getting acting roles at Belfast's Lyric Theatre and London's National Theatre.
Career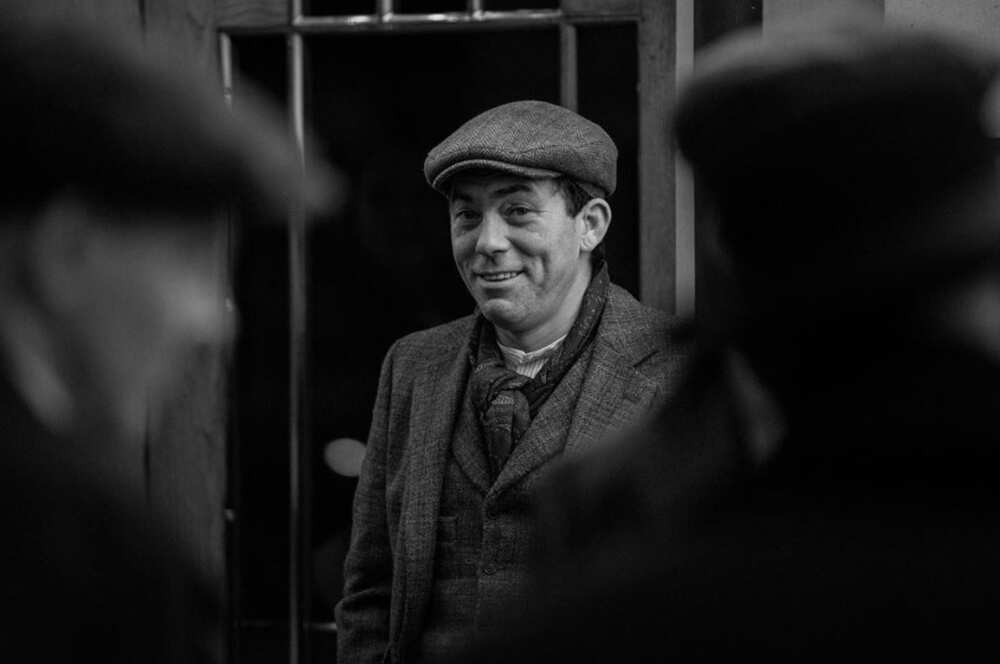 After several years of hard work and dedication, the actor finally made his breakthrough in the film industry. He became famous in 2013 after starring in British drama TV series Peaky Blinders. In 2015, the Belfast native acted in the TV series The Frankenstein Chronicles, where he portrayed the role of Sears in two episodes. He also played the role of Teeth in drama TV series Clean Break (2015). On Dec 15, 2017, he performed a DJ set named 'The Johnny Dogs DJ Set' in his hometown at The Gypsy Lounge in the Filthy Quarter.
Packy Lee Peaky Blinders
In Peaky Blinders Packy Lee stars as Johnny Dogs. Initially, the 37-year-old was only meant to appear in one season of the film but went on to feature in five seasons. The series amassed more than 10 million viewers worldwide.
The Irish star has 25 credits as an actor. Some of his movies and TV shows and the roles he played include:
Titanic Town (1998) – Hijack Youth
Accelerator (2000) – Hood 2
Pulling Moves (2004) – Cheeky Hood
Murphy's Law (2006) – Drew Johnstone Jnr
Pumpgirl (2009) – Doot
Killing Bono (2011) – U2 Security Guard
King of the Travellers (2012) – Eamon Moorehouse
Jump (2012) – Jack
Float Like a Butterfly (2018) – Uncle Joe
A Good Woman Is Hard to Find (2019) – Mackers
The Witcher (2019) – Nohorn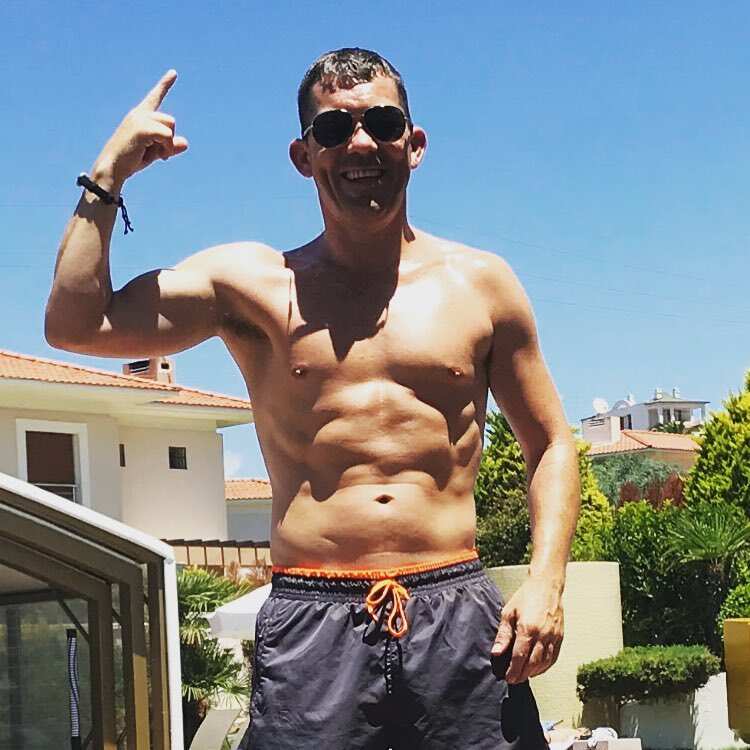 Is Packy Lee a gypsy?
After gaining fame with his gypsy character Johnny in Peaky Blinders, some may probably wonder whether the Irish actor is a real-life traveller. He, however, revealed that he is '...just an average guy from West Belfast in an extraordinary job...' The actor acknowledged the role of his relatives in the travelling community, in helping him get into his character in the film.
Packy Lee wife
The actor's wife is Danielle Lee. The two dated for a couple of years before tying the knot at Belfast's Welly Park with the famous Los Angeles band, The Untouchables.
The couple has three lovely children, two daughters, Fodhla (born in 2008) and Saedhna (born in 2011). In 2015, they welcomed their son, Dallan. The two live together with their children in west Belfast. Their kids study at Gaelscoil, an Irish-medium school in Ireland.
Net worth
The celebrity has acquired a lot of wealth from his professional acting career. He has an estimated net worth of $7 million.
Other lesser-known details about the actor
Here is additional information about the Irish actor that you probably do not know.
He is grateful to Peter Quigley and Michael Pointer of the Matt Talbot Youth Club in west Belfast for their support and their dedication that inspires him into acting
The TV show he is famous for, Peaky Blinders, has received numerous nominations and won various awards, including the BAFTA Television Craft Awards.
The Frankenstein Chronicles film also won the AEAF Award and IFTA Award in 2016.
His daughter, Fodhla, made her First Communion, which is a blessing according to Irish tradition, when she was 8.
The Irish actor is a football fan and supports Celtic. He has met Liverpool's defender Virgil van Dijk and has even shown him around the set of Peaky Blinders.
Apart from his movies and TV shows, Packy also admires work from other actors in the industry. Among his favorite films are Raging Bull (1980) and The Big Lebowski (1998).
Some of his best friends include Ciarán Nolan, Gerard Jordan, and Lalor Roddy.
The fame and success of Packy Lee in the film industry is nothing but a reflection of hard work. His success serves as an inspiration to many people aspiring to achieve greater things in life.
Source: Legit.ng