20 best underrated movies not enough people have heard about
There are bad movies and good movies. Most times, good movies are blockbusters that everyone talks about. However, these blockbusters often overshadow some incredible, underrated movies which very few people get to know about. While these hidden gems are rarely mentioned, they are arguably some of the best movies one might ever get to watch.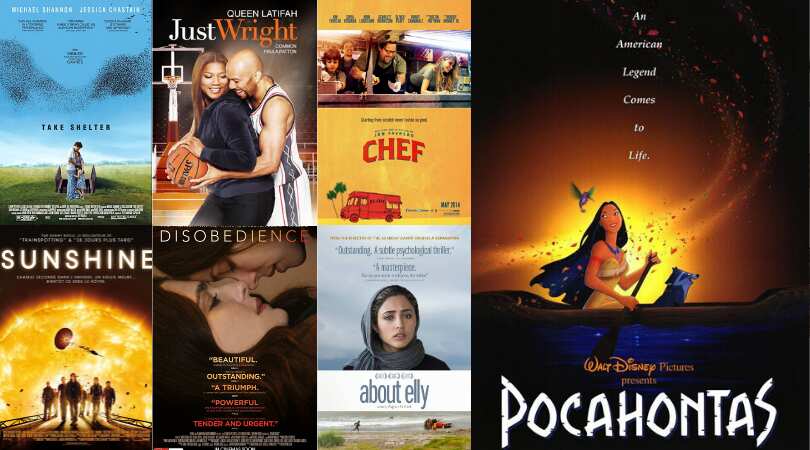 The world's most underrated movies range from comedies, sci-fi, drama, animation, to horror films. You have probably not heard of some films on this list, but once you have watched them, you will be left wondering why they have not received more attention.
What are some good underrated movies?
Here is a look at the 20 best underrated movies of all time.
20. About Elly (2015)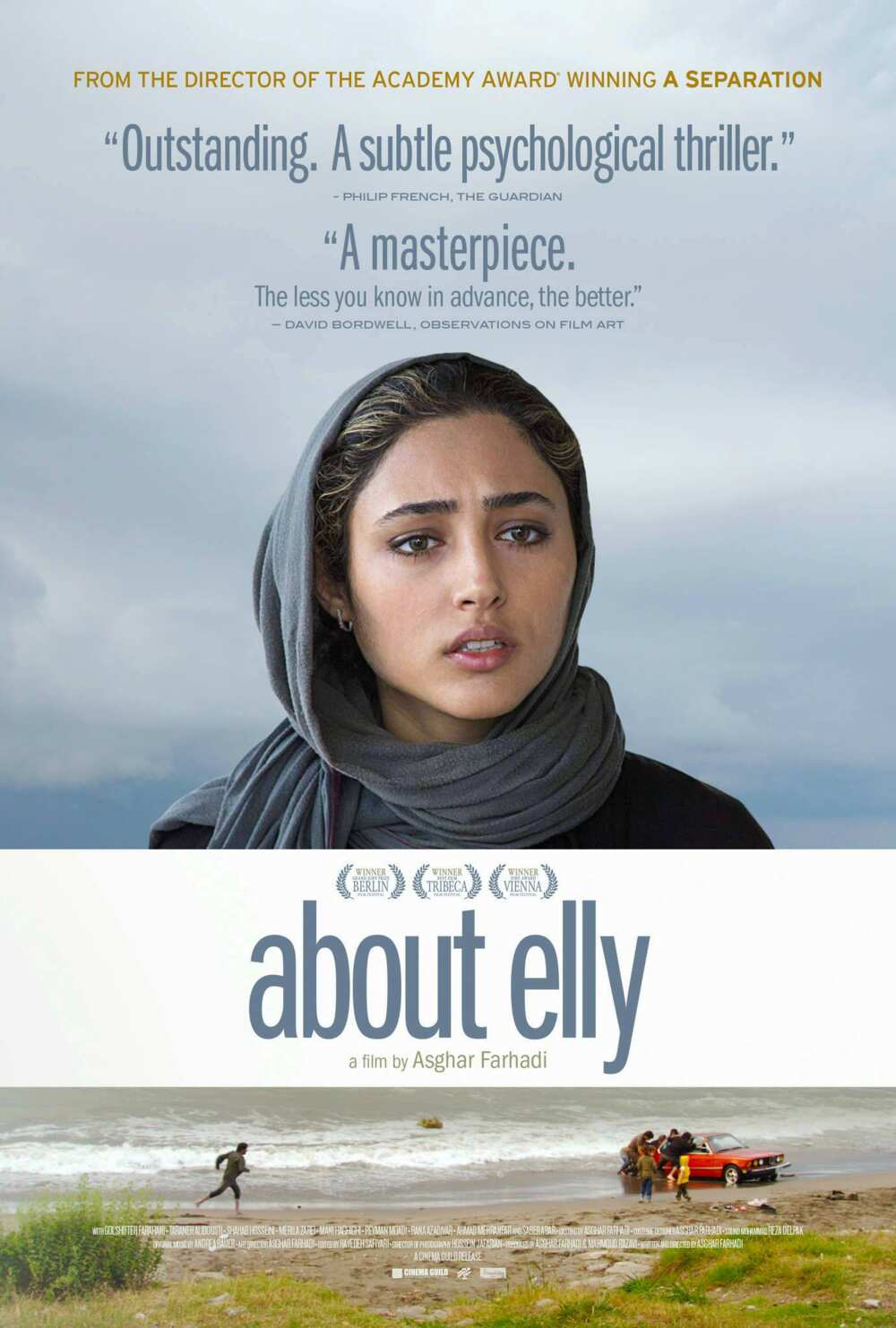 Rating: NR
Written and directed by: Asghar Farhadi
Released on: 8th April 2015
Studio: Cinema Guild
Runtime: 119 minutes
About Elly follows some friends who decide to reunite on a weekend out to the Caspian Sea. One of the friends, Sepideh, brings along her daughter's kindergarten teacher hoping to set her up with a recent divorcee, Ahmad. Some seemingly trivial lies among the friends soon come back to haunt them when the teacher disappears.
19. Sinister (2012)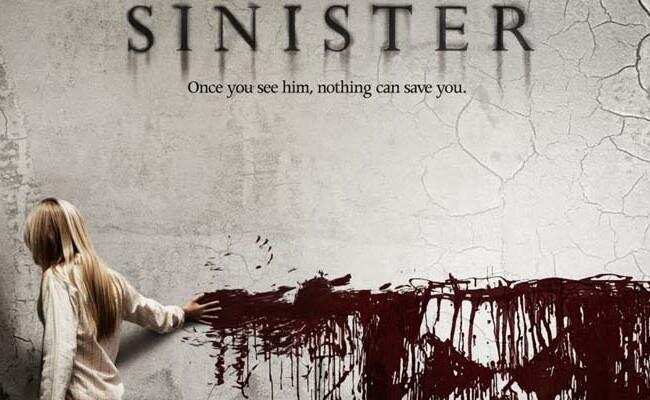 Rating: R (for terror and violence)
Written by: Robert Cargill and Scott Derrickson
Directed by: Scott Derrickson
Released on: 12th October 2012
Studio: Lionsgate Films
Runtime: 109 minutes
Sinister is among the most underrated horror movies of all time. The film tells the story of Ethan Hawke, a novelist who stumbles upon a collection of movies that plunges his family into a terrifying experience.
18. Pocahontas (1995)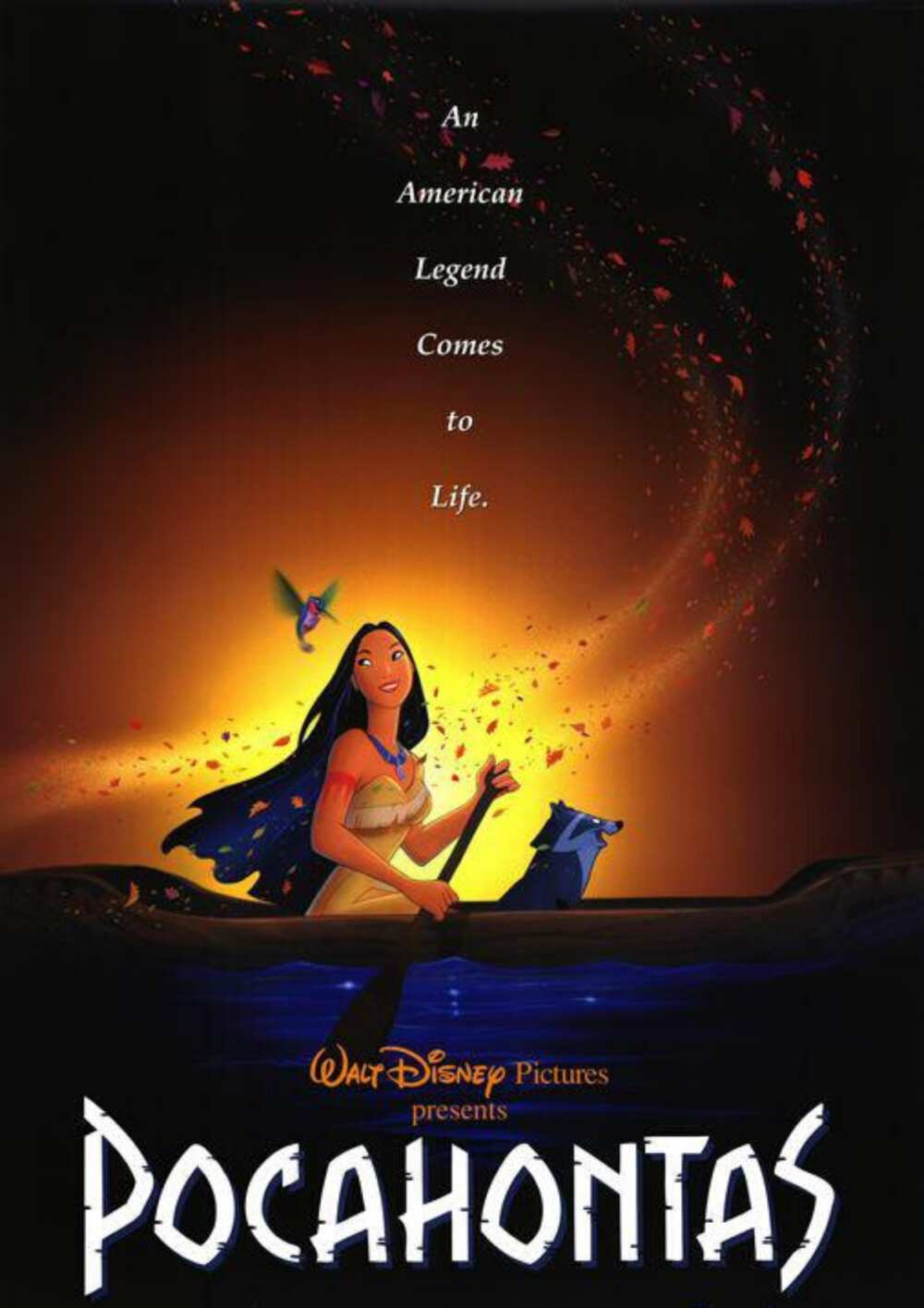 Rating: G
Directed by: Eric Goldberg, Mike Gabriel
Released on: 16th June 1995
Studio: Buena Vista Distribution Company
Runtime: 81 minutes
Are you looking for one of the best yet underrated animated movies? Then Pocahontas is for you. The film tells the story of Pocahontas, whose father promises her hand in marriage to a man she does not love.
She spends her time paddling in her canoe, talking to animals, and wandering in the forests. When settlers from Europe arrive in her land, she gets attracted to John Smith. The love between the two soon becomes the only thing preventing war between the settlers and the natives.
17. Meet the Robinsons (2007)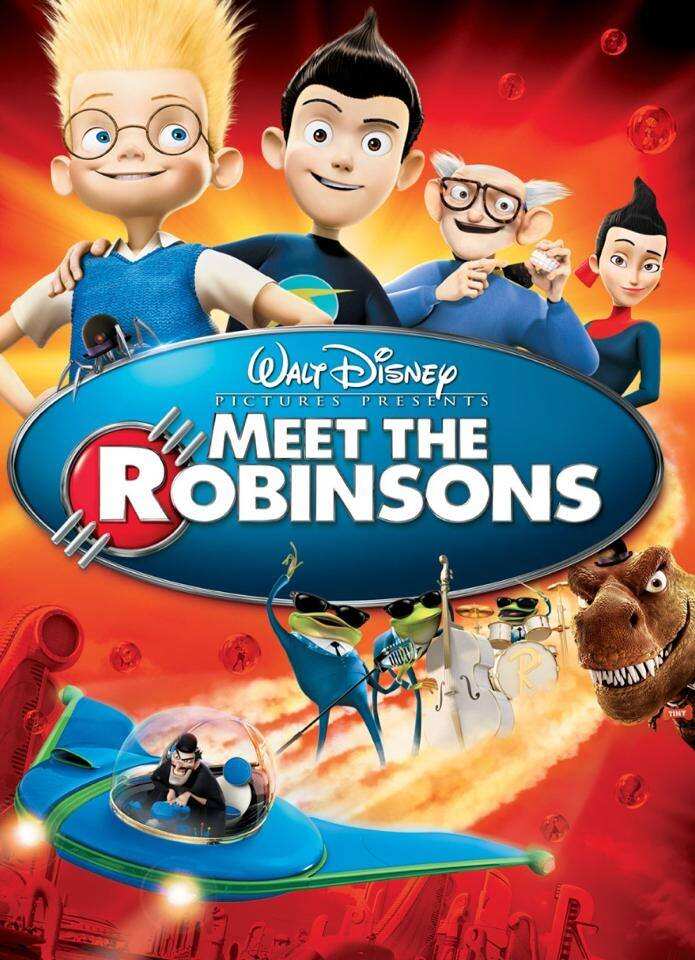 Rating: G
Directed by: Stephen J. Anderson, Stephen Anderson
Released on: 30th March 2007
Studio: Buena Vista
Runtime: 96 minutes
Meet the Robinsons is one of the most amazing underrated Disney movies. The film follows the story of a young orphaned boy who dreams of having a family to call his own one day. His fate changes when a stranger transports him into the future.
16. The Boy Who Harnessed the Wind (2019)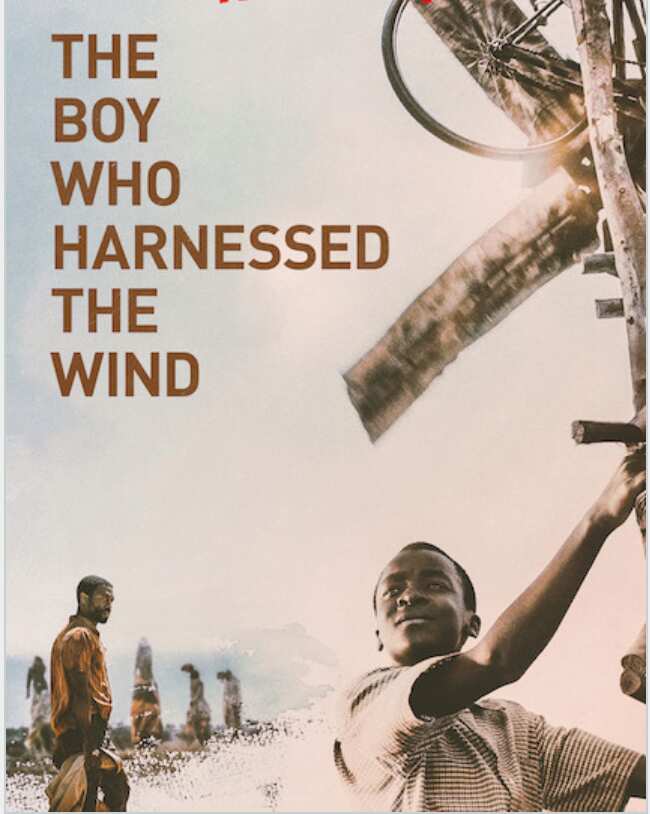 Rating: NR
Written by: Chiwetel Ejiofor and William Kamkwamba
Directed by: Chiwetel Ejiofor
Released on: 1st March 2019
Studio: Netflix
Runtime: 113 minutes
The film is based on a Malawian memoir by the same name. It follows the story of a teenager who created a wind-powered water pump to help his village survive the effect of a severe drought.
15. Mississippi Masala (1991)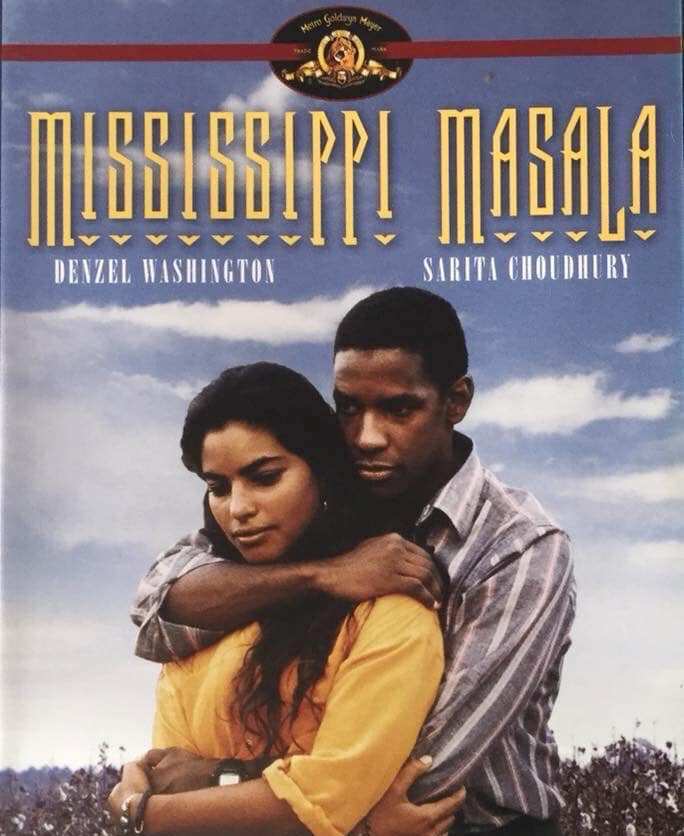 Rating: R (for nudity, language, and adult situations)
Written by: Sooni Taraporevala
Directed by: Mira Nair
Released: 1st January 1991
Studio: Sony Pictures Home Entertainment
Runtime: 118 minutes
This film follows an interracial couple's relationship. When the movie was released in 1991, it became one of the very few ones that seemed to consider diversity and representation.
In 1972, Jay (an Indian) was forced to flee Uganda by the prejudiced Idi Amin regime. He thus vows to distrust all black people in the world. Years later, Jay's daughter, Meena, befriends Demetrius, an African-American who manages a prosperous carpet-cleaning business.
For Demetrius and Meena's relationship to work, Jay and Demetrius must learn to let go of their pasts and prejudices.
14. I Am Not an Easy Man (2018)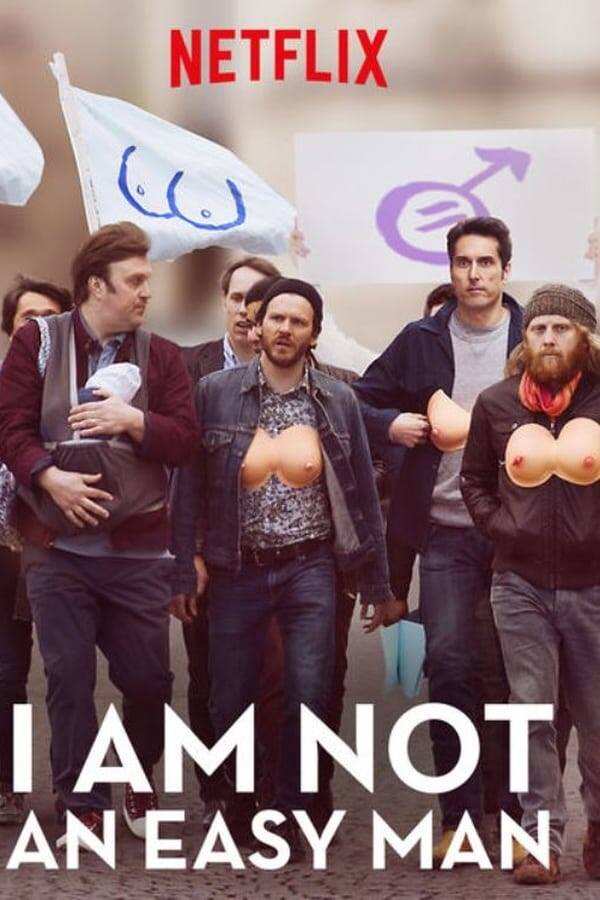 Rating: NR
Written by: Ariane Fert and Eléonore Pourriat
Directed by: Eléonore Pourriat
Released on: 13th April 2018
Studio: Netflix
Runtime: 98 minutes
What would the world be like if women became the arbiters of power in society? What if men began to be discriminated against and catcalled whenever they went? These questions form the premise for the film I Am Not an Easy Man.
Damien wakes up after sustaining a head injury only to realize that the ladies in his life are oppressing him. He then meets Alexandra and falls in love with her. For the relationship to survive, Damien must learn to understand the seemingly inverted codes of his new life.
I Am Not An Easy Man is easily one of the most underrated Netflix movies.
13. Just Wright (2010)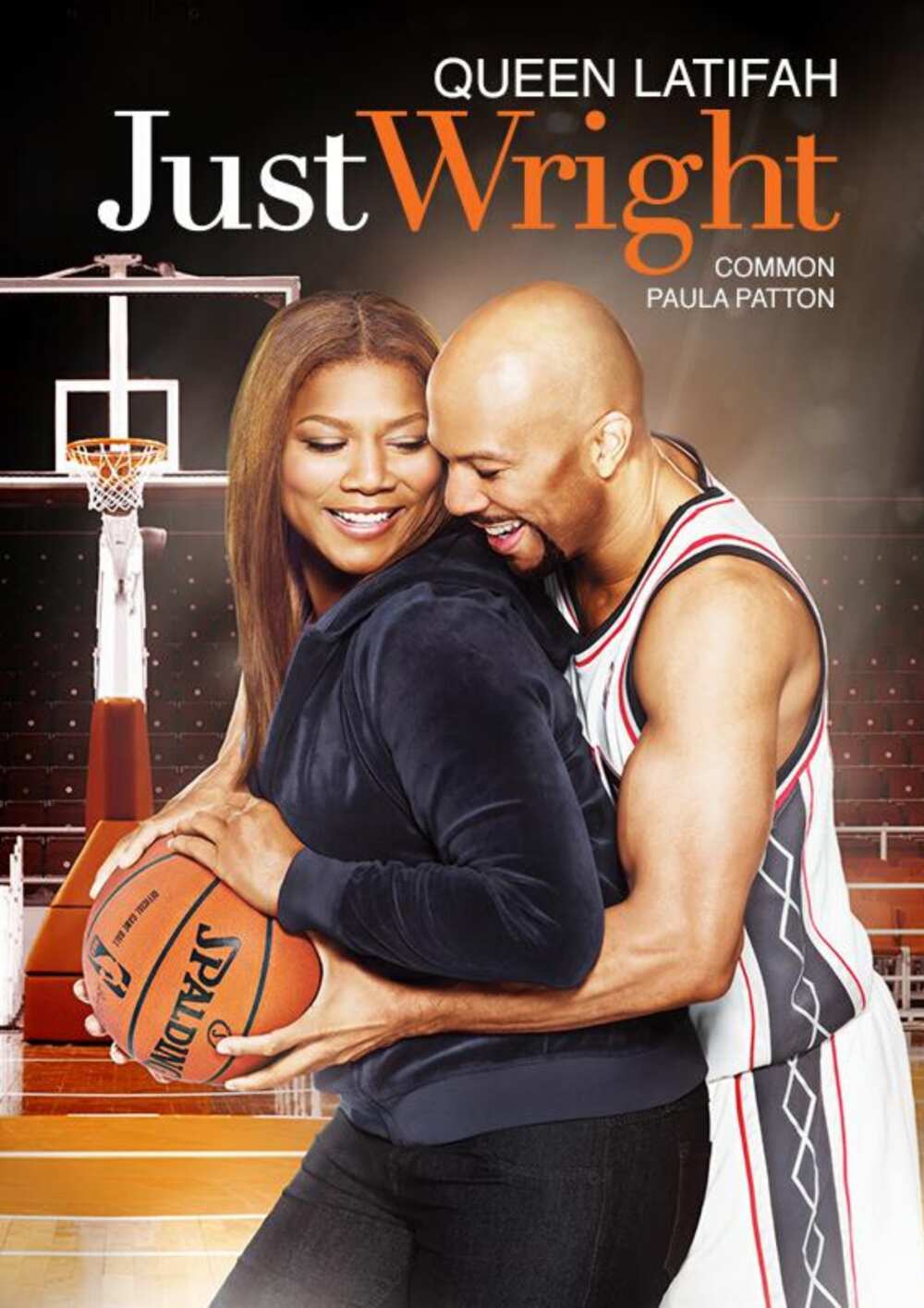 Rating: PG (for language and suggestive material)
Written by: Michael Elliot
Directed by: Sanaa Hamri
Released on: 14th May 2014
Studio: 20th Century Fox
Runtime: 101 minutes
A romance-themed movie with Queen Latifah in it is bound to be good. Too bad that Just Wright did not receive much attention. Queen Latifah portrays a dejected therapist who gets her big break when a prominent basketball player gets injured.
The therapist begins to fall in love with her patient and soon realizes that the feeling is mutual.
12. The Count of Monte Cristo (2002)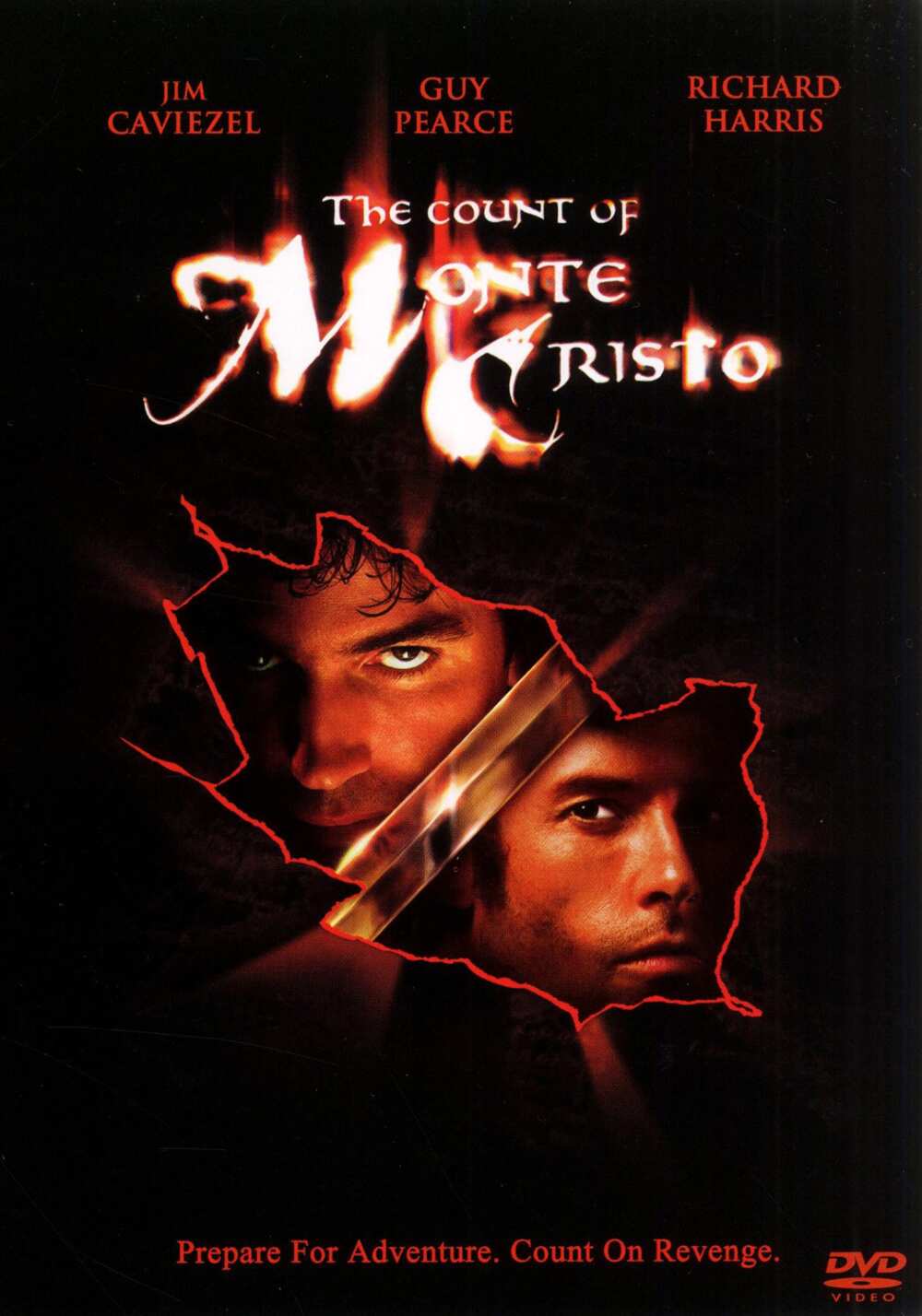 Rating: PG-13 (for sensuality, swordplay, and violence)
Written by: Jay Wolpert
Directed by: Kevin Reynolds
Released on: 25th January 2002
Studio: Touchstone Pictures
Runtime: 131 minutes
The Count of Monte Cristo is probably one of the most retold film stories. The movie follows Edmond Dantes, a sailor who plans to marry his gorgeous lover, Mercedes. Unknown to Edmond, his best friend, Mondego, secretly wants Mercedes and, thus, frames him for a crime he did not commit.
Edmond receives a life sentence and is transported to a remote island. Several years later, he meets Abbe Faria, another innocent convict. Faria teaches him everything about finance, escaping, and sword fighting.
Edmond eventually escapes prison and becomes the rich and prosperous 'Count of Monte Cristo.' At that point, only one thing occupies his mind, the quest for revenge.
11. Chef (2014)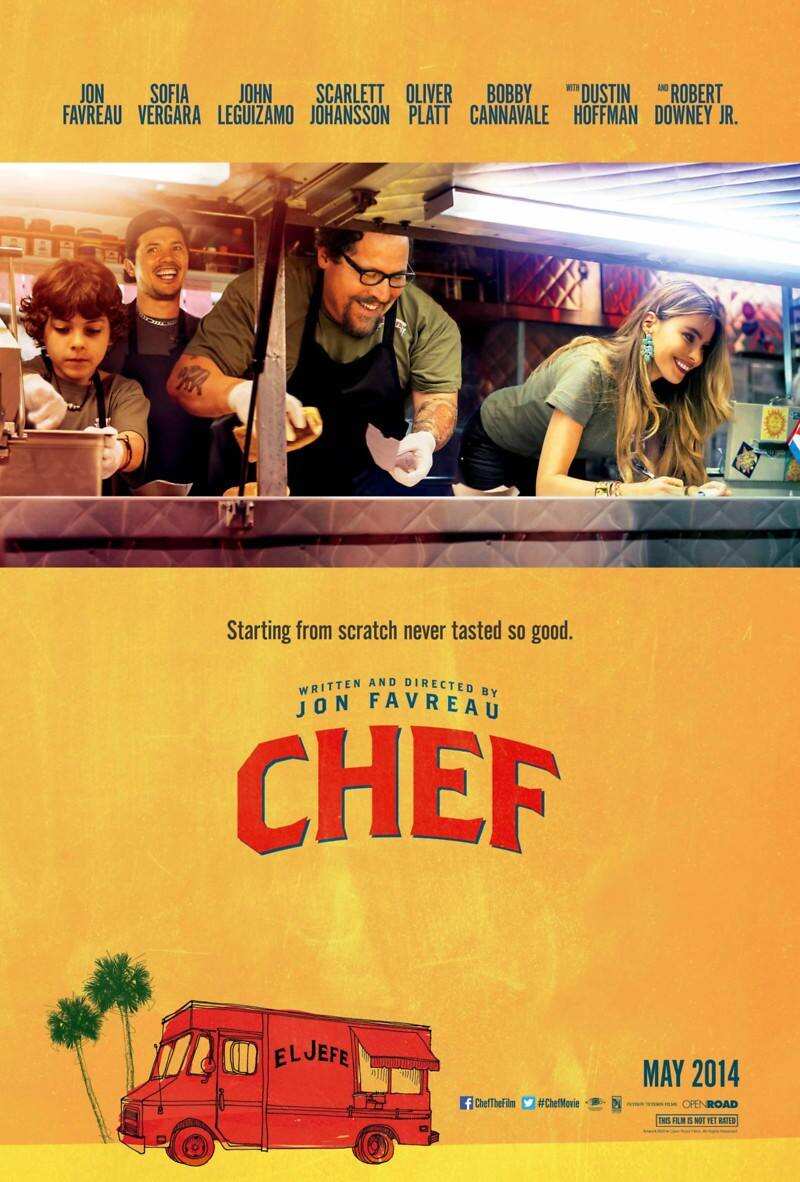 Rating: R (for suggestive references and language)
Written and directed by: Jon Favreau
Released on: 9th May 2014
Studio: Open Road Films
Runtime: 115 minutes
Chef tells the story of a chef who pursues his dreams by opening a food truck. While the plot is quite simple, the entire film is funny, heartwarming, and a joy to watch.
Chef stars Robert Downey Jr, Scarlett Johansson, and Bobby Cannavale as part of the star-studded cast. The main character, Carl Casper, quits his job at a famous restaurant in Los Angeles after feuding with the restaurant's owner.
He then teams up with his son, friend, and ex-wife to launch a food truck business. This move reignites Carl's passion for cooking. This is undoubtedly one of the best Netflix hidden gems.
10. Big Fan (2009)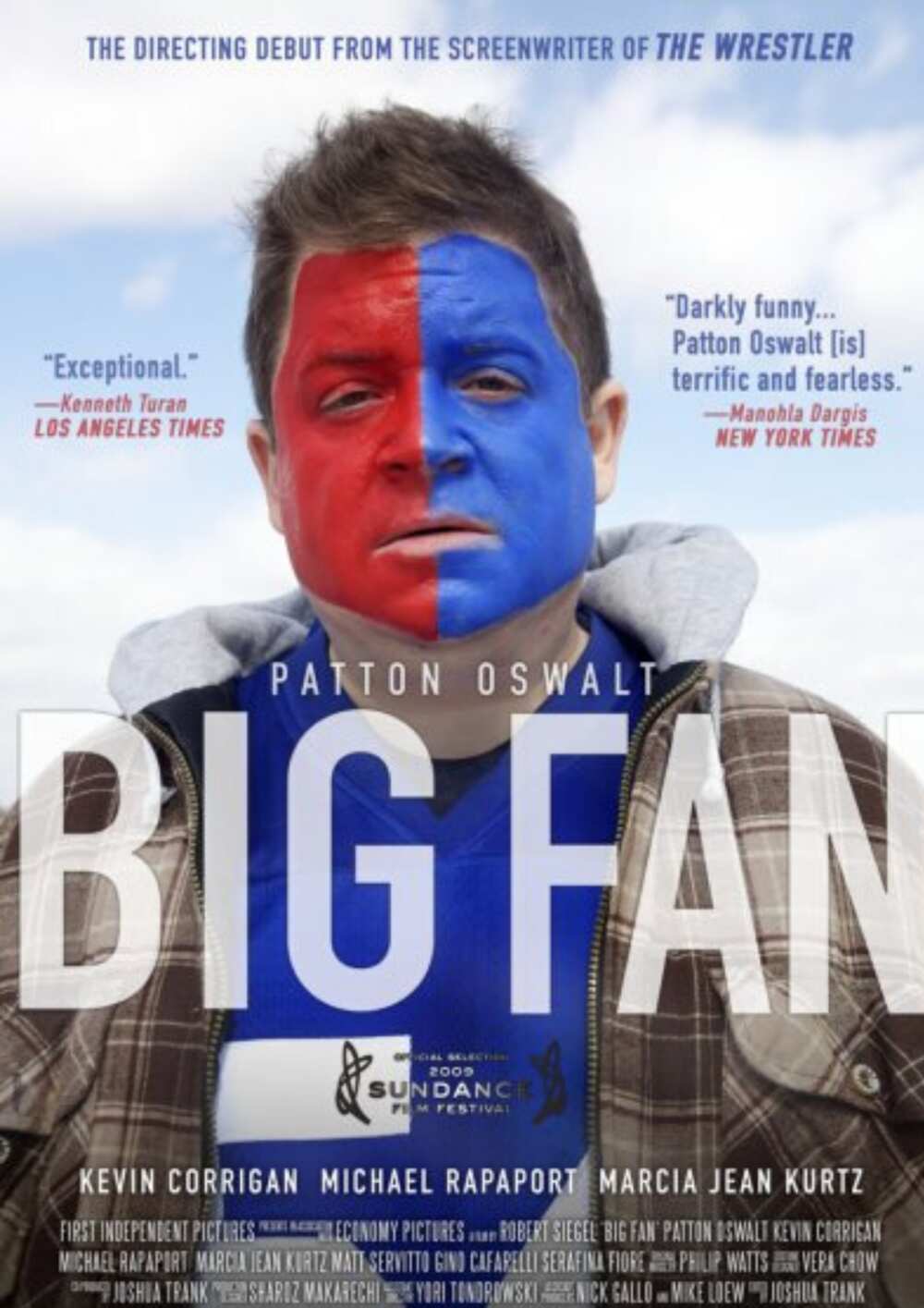 Rating: R (for sexuality and language)
Written and directed by: Robert D. Siegel
Released on: 28th August 2009
Studio: First Independent Pictures
Runtime: 85 minutes
Big Fan follows Paul Aufiero, a fan who is viciously beaten for attempting to approach his favorite player. The entire film is based on the idea of supporting someone
Paul is a 35-year-old parking attendant living in Staten Island. He is the self-described biggest fan of the New York Giants. One day, Paul and his friend Sal spot the Giants linebacker, Quantrell Bishop, and decide to follow him.
Paul then decides to approach Bishop, a decision that goes awfully wrong. What happens next immerses the entire football world into a tug of war involving Paul's allegiance and beliefs.
As the Giants prepare for a showdown with the Eagles, they soon find out that sometimes, some of the biggest struggles in the game happen far away from the field of play.
9. Disobedience (2018)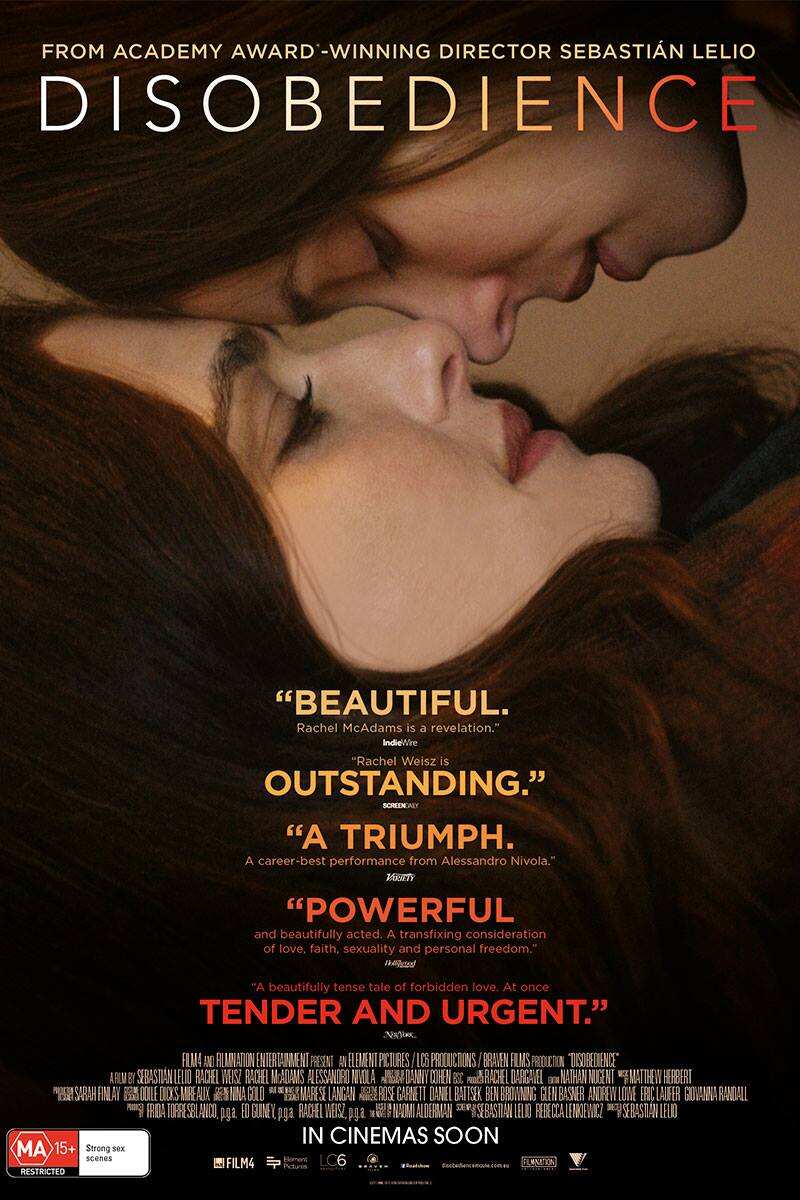 Rating: NR (for strong sexuality)
Written by: Rebecca Lenkiewicz and Sebastián Lelio
Directed by: Sebastián Lelio
Runtime: 114 minutes
Released on: 27th April 2018
Disobedience is the tale of a woman who returns to an Orthodox Jewish community that no longer accepts her. While she is there, she rekindles an illicit relationship she once had with another woman.
The storyline flows in a manner that always undercuts the viewer's expectations. The main characters never behave how one would expect them to, making the film all the more charming.
Disobedience features Rachel McAdams and Rachel Weisz in a thrilling exploration of the limits of sexuality, passion, and faith.
8. Sunshine (2007)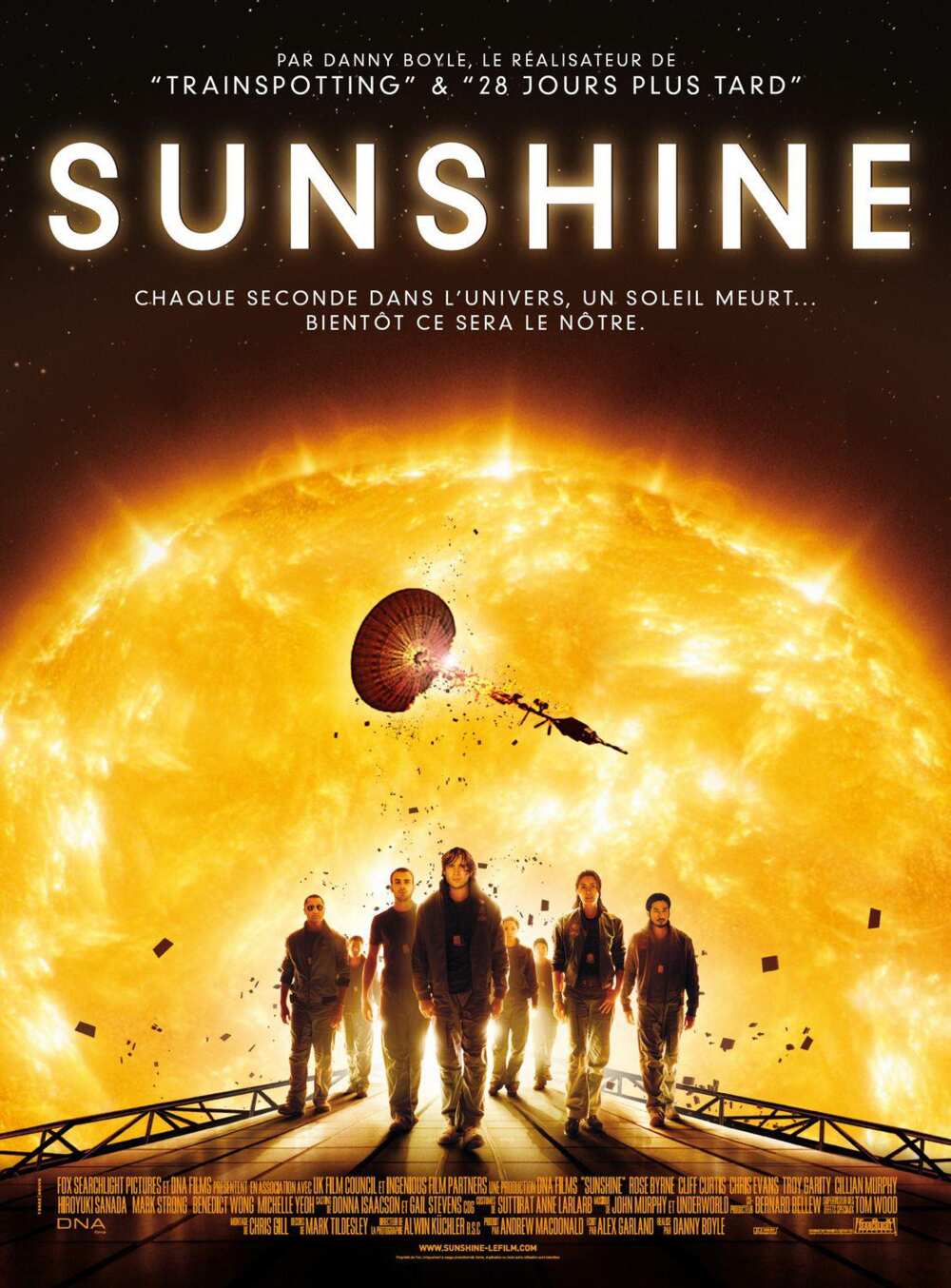 Rating: R (for language and violent content)
Written by: Alex Garland
Directed by: Danny Boyle
Released on: 27th July 2007
Studio: Fox Searchlight Pictures
Runtime: 107 minutes
This film's premise is as thrilling as the crew's performance. Sunshine tells the story of a group of astronauts who embark on a mission to reignite a dying sun.
The sun is dying, and when it does, Earth's fate is sealed as well. Seven years ago, a team was sent to reignite the sun but failed. A new team is sent with the necessary tools to try and reignite the sun and save Earth.
The crew leaves Earth in humankind's last-ditch attempt to bring back the sun. During the mission, the crew loses all contact with mission control on Earth, and then things begin to fall apart. Sunshine is irrefutably one of the most underrated sci-fi movies.
7. In a World (2013)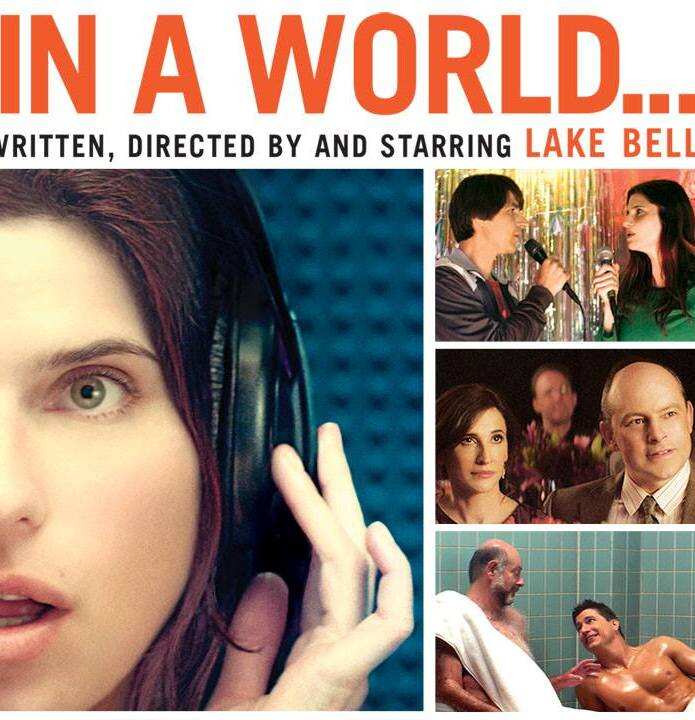 Rating: R (for language)
Written and directed by: Lake Bell
Released on: 9th August 2013
Studio: Roadside Attractions
Runtime: 91 minutes
In a World is one of those fascinating movies that you can never get tired of watching over and over. The film tells the story of a vocal coach who has to compete with her father, as well as the most famous voice actor in the industry, to land a gig for a blockbuster.
The film has a star-studded crew that includes Eva Longoria, Nick Offerman, Tig Notaro, and Rob Corddry. It is undoubtedly one of the best, yet underrated romantic comedies of all time.
6. Max (2002)
Rating: R (for language)
Written and directed by: Menno Meyjes
Released on: 27th December 2002
Studio: Lions Gate Films
Runtime: 109 minutes
When Adolf Hitler rose to power, he became known all over the world as one of the most destructive and villainous political leaders of the 20th century. One of the most interesting questions surrounding Hitler's concerns his life before forming the Nazi party.
The film attempts to answer this question beginning with Hitler's unsuccessful attempt as an artist after World War I. One of the main characters, Max, is a talented artist living a successful and happy life despite having lost his arm in the war.
One day, he meets Adolf Hitler (portrayed by Noah Taylor), a fellow war veteran who became broke. Max encourages Hitler to express his emotions through art. Soon, Hitler begins to express his anti-Semitism opinions, which Max's friends find somewhat disconcerting.
Hitler then begins to leave painting behind in favor of the political arena.
5. That Thing You Do! (1996)
Rating: PG
Written and directed by: Tom Hanks
Released on: 4th October 1996
Studio: 20th Century Fox
Runtime: 110 minutes
The film marked Tom Hank's directorial debut. It follows a band's rise to fame in the 1960s. The main character, Guy Patterson, is a salesman working at his father's store. He also loves to drum in his spare time.
One day, his colleague tells him that a band known as 'The One-Ders' requires a drummer. Patterson agrees to join the band, a decision which marks the beginning of his rise to fame.
4. Smokin' Aces (2007)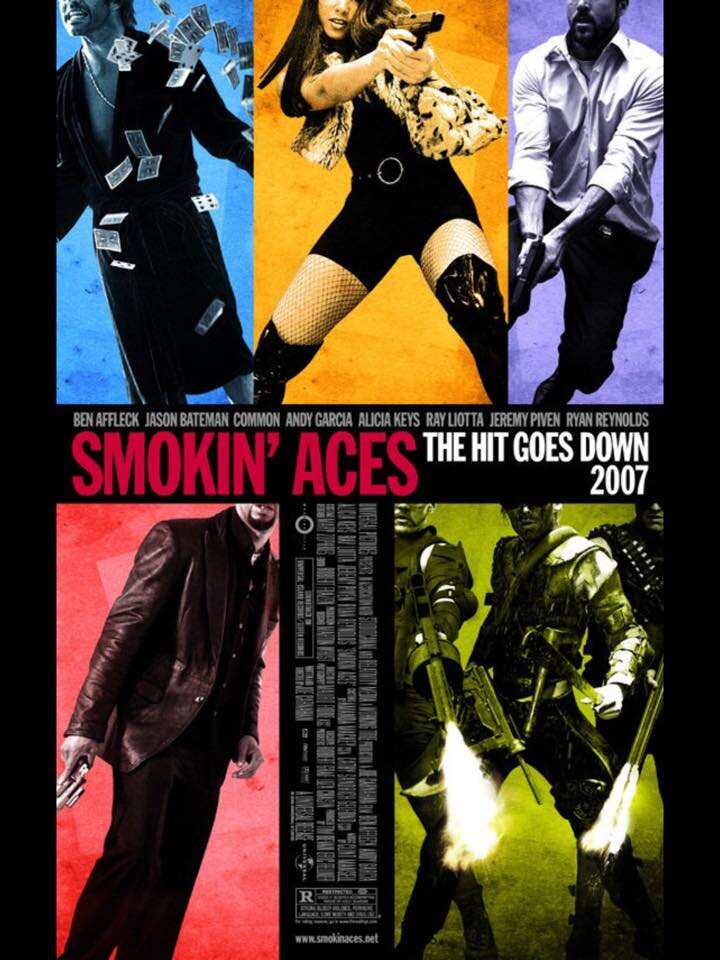 Rating: R (for drug use, nudity, language, and violence)
Written and directed by: Joe Carnahan
Released on: 26th January 2007
Studio: Universal Pictures
Runtime: 109 minutes
Smokin' Aces was marketed as a violent, yet funny comedy, much like The Departed. However, the film's plot is way darker, featuring a look into the world of professional killers.
The film's cast is made up of renowned actors, some of whom get killed barely a few minutes into the movie. The film tells the story of a deceitful magician, Buddy Israel, who becomes state evidence in a case against a renowned Las Vegas mobster, Primo Sparazza.
Primo then places a bounty on Buddy's head, which attracts the attention of every assassin, bounty hunter, and thug in Las Vegas.
3. Locke (2014)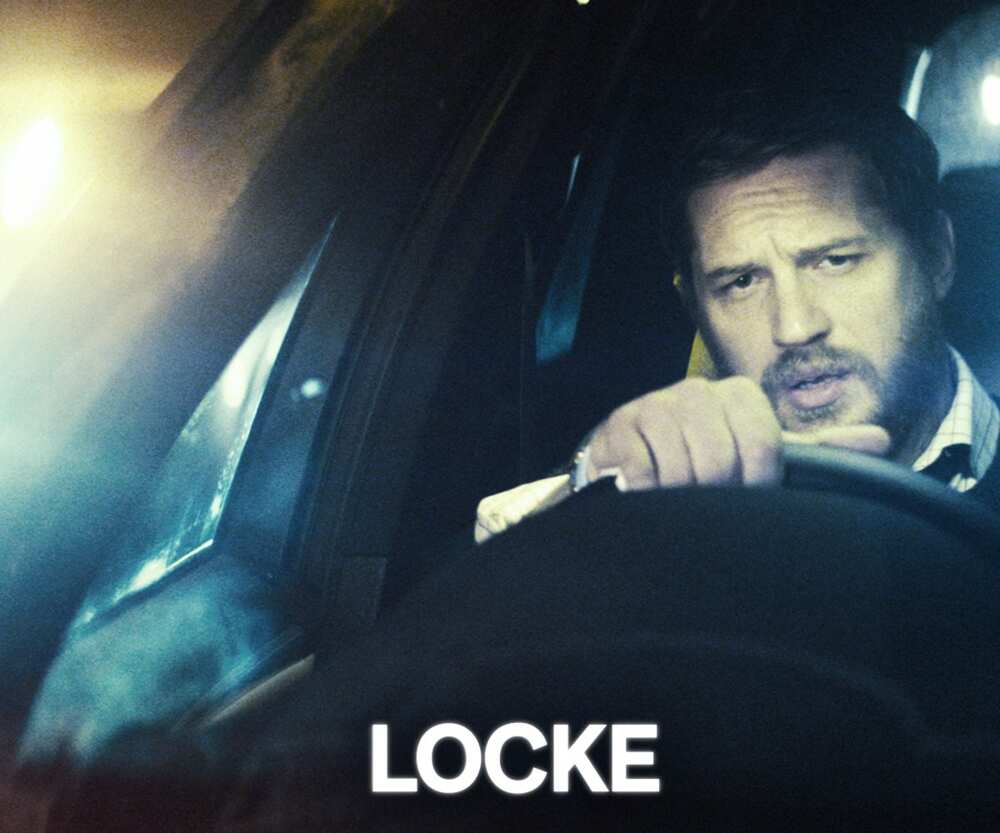 Rating: R (for language)
Written and directed by: Steven Knight
Released on: 25th April 2014
Studio: A24 Films
Runtime: 85 minutes
Starring Tom Hardy, Locke is arguably one of the best low-budget films ever made. The film's main character, Ivan Locke, spends the entire movie in a vehicle, driving to an unknown destination, and looking particularly stressed out.
During the journey, he gets a phone call that sets off a chain of events that unravels his soul, job, and family. He holds conversations with his boss, wife, kids, subordinate, and the made-up ghost of his father in the back seat of his car.
The film is the ultimate exploration of how a person's single decision can alter their entire life.
2. Take Shelter (2011)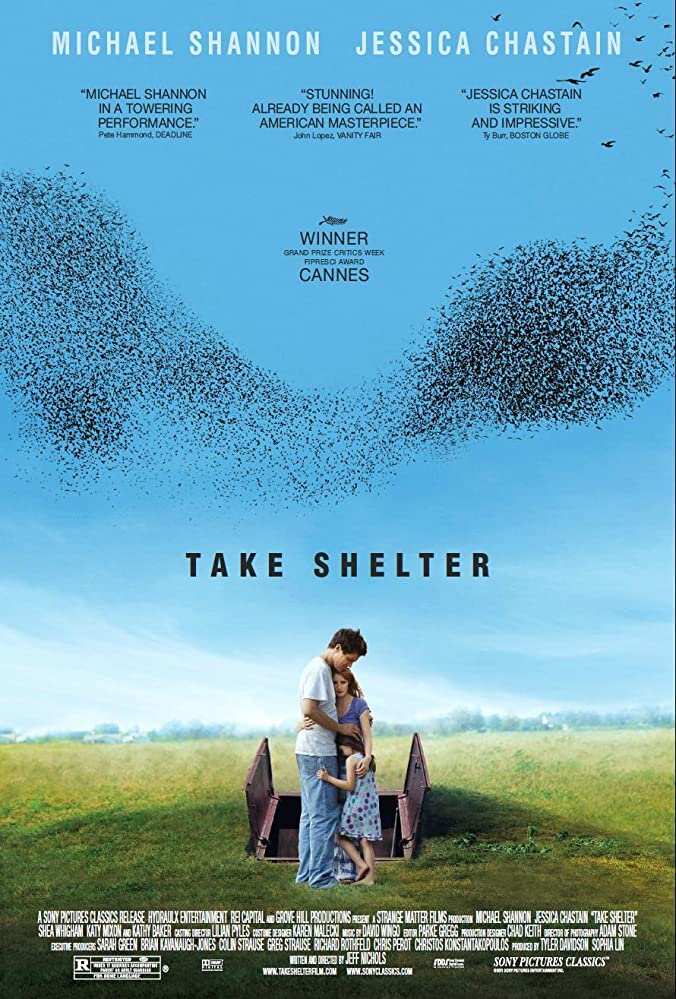 Rating: R (for language)
Written and directed by: Jeff Nichols
Released on: 30th September 2011
Studio: Sony Pictures Classics
Runtime: 120 minutes
Take Shelter tells the story of Curtis LaForche, an overly paranoid man who builds a tornado shelter for his family after receiving some strange signs about an upcoming powerful storm.
Curtis finds it difficult to provide for his family and cater to his deaf daughter's medical and educational needs. Despite this, the three live as a happy family.
This all changes when Curtis begins to have frightening dreams about an apocalyptic storm. He keeps the dreams to himself and dedicates all his energy towards building a storm shelter. He then tells his wife Samantha about his dreams, not knowing what it could mean for their relationship.
1. Enemy (2014)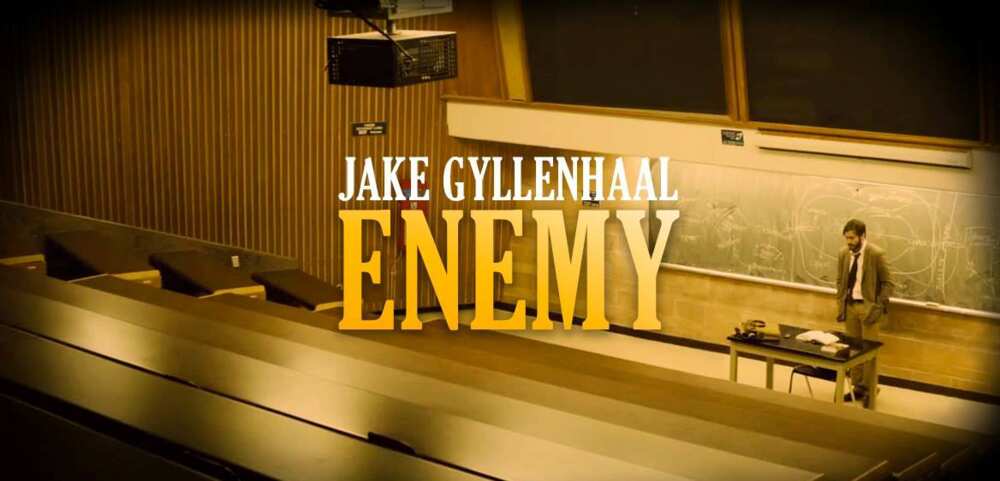 Rating: R (for language and strong sexual content)
Written by: Javier Gullón
Directed by: Denis Villeneuve
Released on: 14th March 2014
Studio: A24 and DIRECTV
Runtime: 90 minutes
What is the most underrated movie of all time? The answer is Enemy (2014). Director Denis Villeneuve is probably best known for his popular films such as Blade Runner: 2049 and Arrival. Unknown to most people, his 2013 film, Enemy, is arguably one of his best creative works as a film director.
Jake Gyllenhaal features in this film about two people who meet and are shocked by their identical appearance. This fascinating film is one of the best portrayals of the doppelganger concept.
The main character, Adam Bell, is a tousled professor who lacks any interest in his beautiful girlfriend, Mary. One day while watching a movie, he spots his doppelganger and decides to track him down. In the end, only one of them can survive.
The underrated movies mentioned above are hidden gems that are unknown to many. If you are looking for a fascinating movie that your friends have probably never heard of, try one of the above titles.
Source: Legit.ng