SSSniperWolf biography: age, height, real name, boyfriend, house
Alia Marie Shelesh, also known online as SSSniperWolf, is an English-American YouTuber. The enormously popular YouTube gamer specializes in Call of Duty gameplay videos as well as reaction videos and anime and video game character cosplays. But who is SSSniperWolf behind the fame? Here is her biography.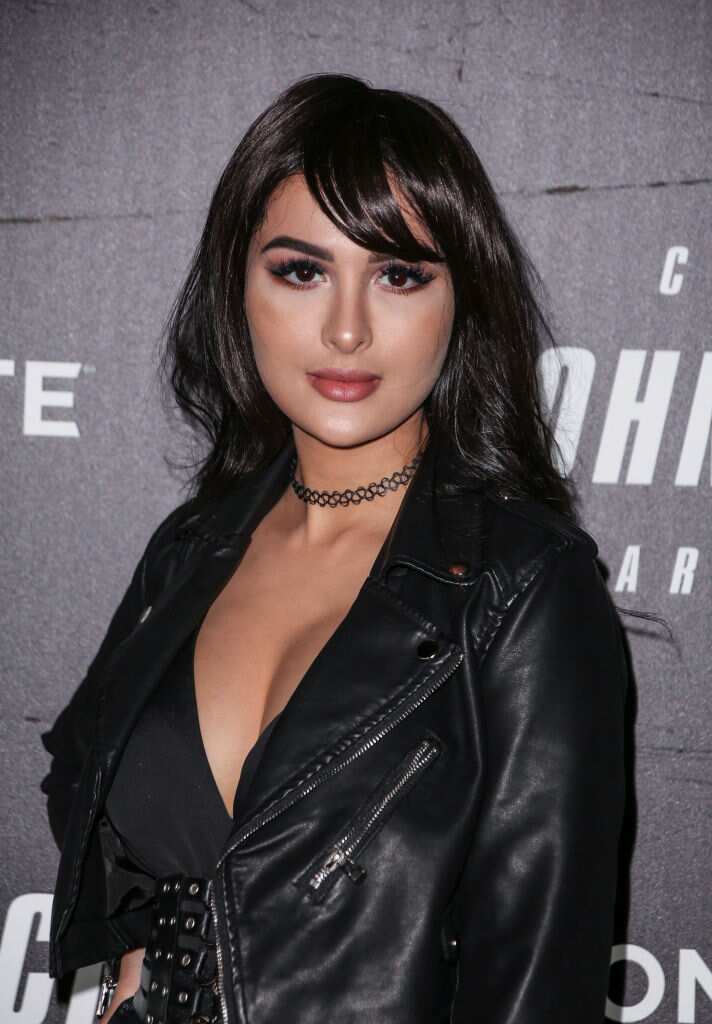 The celebrity is a popular YouTube vlogger and video game streamer who started playing video games when she was only six years old. Today, SSSniperWolf is one of the most popular and highest-paid YouTube stars in the world.
Profile summary
SSSniperWolf real name: Alia Shelesh
Date of birth: October 22, 1992
Birthplace: Liverpool, England
Age: 28 years old (as of 2020)
Ethnicity: Greek, Turkish, and possible Iraqi descent
Nationality: English-American
Zodiac sign: Libra
Height: 5 feet 3 inches
Weight: 52 kg (115 lbs)
Body measurements: 35-24-36 Inches
Hair colour: Black
Eye colour: Dark brown
SSSniperWolf's background: Early life and family
Born Alia Shelesh in England to Turkish-Greek parents, SSSniperWolf has always been obsessed with gaming. Her father bought her and her brother a PlayStation when she was six years old.
When she spoke to Vogue in 2020, she explained how the tense situation at home ultimately led her to where she is today:
"When I was younger, my brother and I would get into a lot of fights, so my dad bought us a PlayStation in the hopes that it would calm the waters. It worked — we'd play everything from Metal Gear to Digimon World."
Speaking to TubeFilter a few years earlier, Alia revealed that her parents were "super strict" with her and her siblings:
"We were not allowed to go over to our friends' houses, parties, school dances, or even on field trips,"
With nothing else to do, she spent her time gaming, and before long, she was completely hooked. She and her brother would dash for the PlayStation as soon as they got home from school, and they would usually play all weekend, too.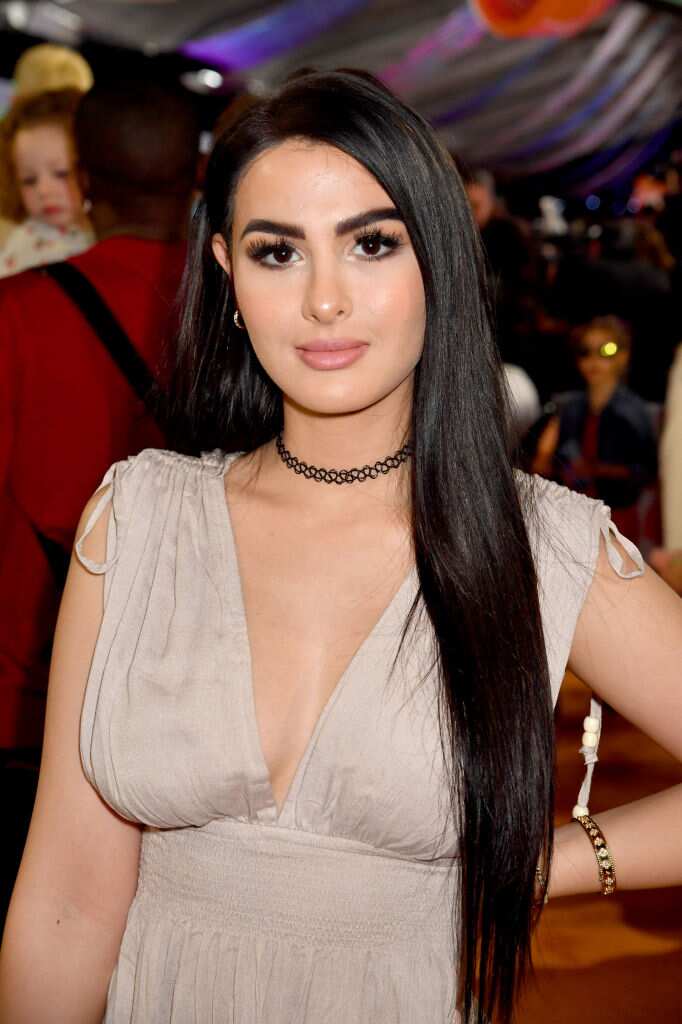 The YouTuber has two brothers and one sister, and she is the oldest. SSSniperWolf sister is YouTuber Ranya Lasagna, whose real name is Ranya Shelesh.
Paul Shelesh is one of her brothers. He was born in 1993 and lives in Glendale, AR like other members of their family. He is a devoted guitar player and a car lover.
The YouTuber's second younger brother is Bakir Shelesh. She used to play video games with him in their primary school years, and she always won.
The Shelesh family lived in an apartment in England, but the apartment soon got cramped, and so they packed up their stuff and moved to the United States.
Education
Shelesh finished high school one semester early and began taking classes at Glendale Community College. She eventually transferred to a university to study to become a pharmacist, then changed to nursing. She finished all of her nursing prerequisites but decided to take a break.
She tweeted in June 2015 that she was considering returning to college to pursue a degree in game design, but she has still not done so.
Career
Alia joined YouTube in 2013. She originally started her YouTube career as a gaming channel, notably with her Call of Duty gameplay. Since 2017, the majority of the content on her channel has been reaction and vlogging videos. Gaming still is part of her channel, but this has slowed down over time.
Alia has one of the biggest female reaction channels with the largest following throughout social media and YouTube. She used to live-stream on Twitch, but now occasionally live-streams gaming on YouTube.
She is renowned for playing popular titles such as Fortnite, Far Cry, Overwatch, Grand Theft Auto, Destiny, Halo, and The Division. She is a fan of first-person shooters and regularly competes in celebrity tournaments.
Today, her YouTube channel has over 22.8 million subscribers and over 8 billion views.
Besides her love for gaming, SSSniperWolf also enjoys designing and crafting her own clothes. Incorporating another hobby into her online profile, she launched a second YouTube channel - Little Lia - dedicated to DIY clothing, fashion reviews, and makeup tutorials.
She is also a huge proponent of anime culture and regularly takes part in the cosplay craze, dressing as characters from games and television.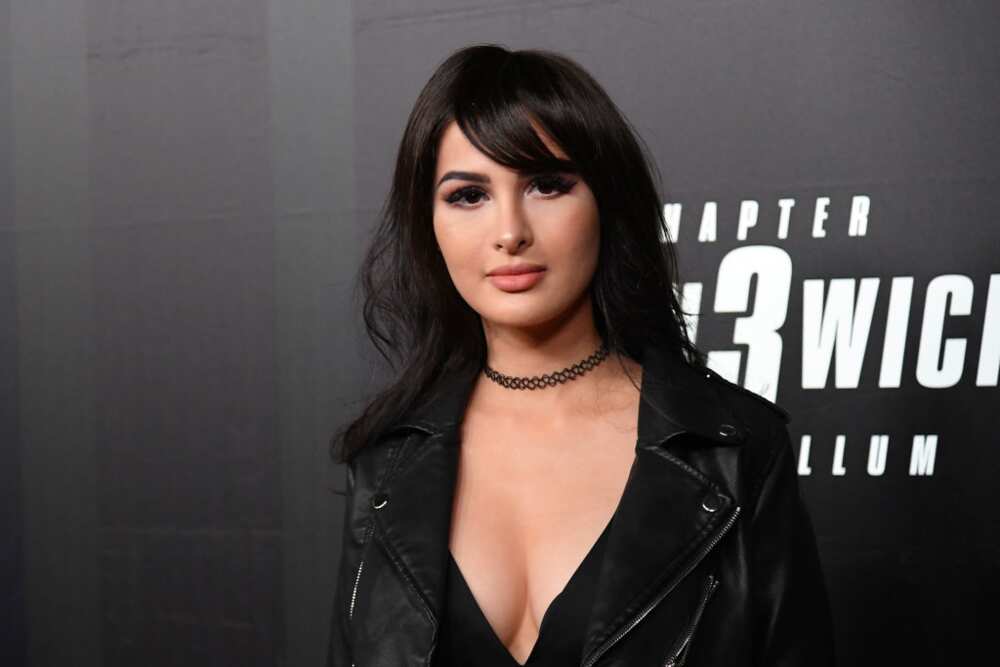 How much is SSSniperWolf worth?
According to Celebrity Net worth, SSSniperWolf net worth is $6 million.
Her success has seen her work with some of the world's biggest gaming brands, including collaborations with the likes of Ubisoft, EA, Activision, and Disney. This has cemented her place as one of the top female gaming influencers.
SSSniperWolf boyfriend
Alia started dating fellow YouTuber Evan Sausage in 2013. She shared how they met in a 2015 video titled How I Met My Boyfriend.
It all started when Evan messaged her. The two quickly developed an online rapport and began communicating all day long over text and Skype.
Eventually, they met and bought a house together, even though she admitted that their relationship began with some rough patches and growing pains.
In May 2016, in a video titled We Broke Up, the YouTuber revealed that she and Sausage had split and that he had moved out of their house.
She added that Sausage had fled to Las Vegas and was not contacting her. They were back together again by June 2016, as she explained in a video titled We Got Back Together.
The rekindled love affair did not last long; by September that year, SSSniperWolf posted another video explaining that they were broken up but still living together as friends on good terms.
By 2019, she was referring to Sausage as her boyfriend again. He also began appearing in her videos with increasing regularity, rating her outfits, and getting pranked.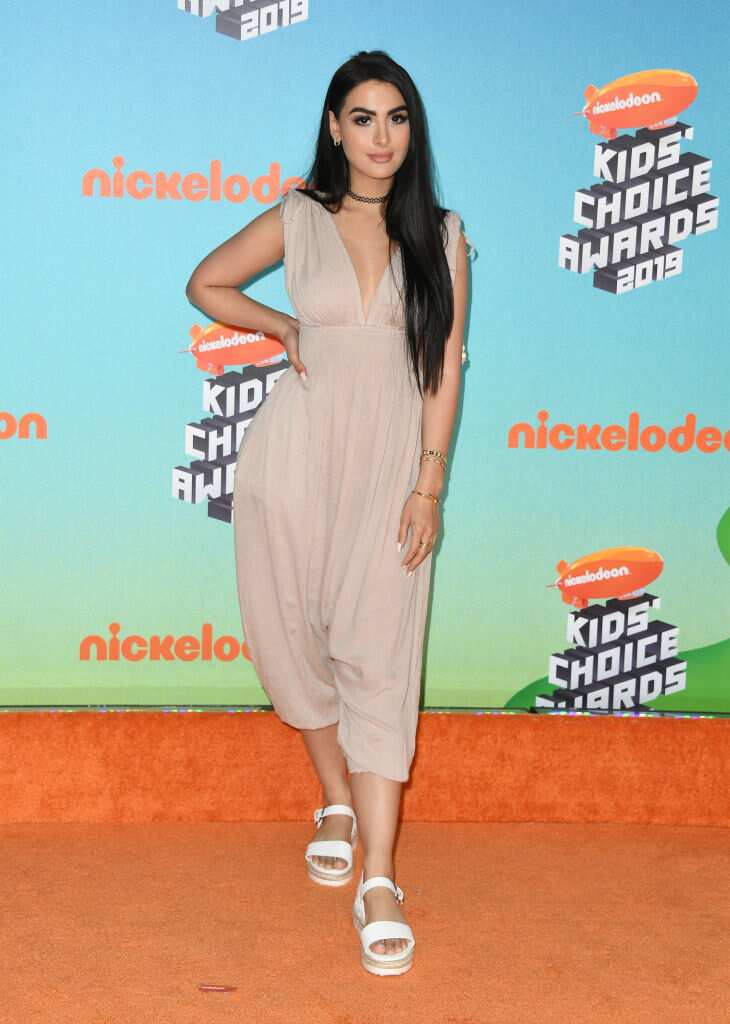 SSSniperWolf no makeup
In her video BOYFRIEND DOES MY VOICEOVER | MAKEUP TUTORIAL posted on her YouTube channel, we can see SSSniperWolf without makeup.
It is a funny video where her boyfriend Evan Sausage narrates what's going on.
Where does SSSniperWolf live?
In 2019, she bought a beautiful house near Las Vegas for $2.9 million.
SSSniperWolf house has a total of 5,000 square feet with 3 bedrooms and 4 bathrooms. The mansion was built in 2018, so it is brand new.
Key features of the home include views of the Las Vegas strip, a wine room, theatre, outdoor kitchen, pocket walls, and an infinity pool.
Summary
Here is a short summary of her life in Q&A format.
How old is SSSniperWolf?
The celebrity was born on October 22nd in 1992. This means that SSSniperWolf age as of 2020 is 28 years old.
Where is SSSniperWolf from?
The celebrity was born in England, but her family moved to the United States of America when she was six years old.
How tall is SSSniperWolf?
According to Super Stars Bio, SSSniperWolf height is 5 Feet 3 Inches (1.60 m).
What are SSSniperWolf hot body measurements?
Super Stars Bio reports that the celebrity's body measures 35-24-36 inches and that she weighs 52 kgs (115 lbs).
Who is SSSniperWolf married to?
The celebrity is not married.
Does SSSniperWolf have tattoos?
No, she does not have any tattoos, so there are no pics of SSSniperWolf tattoos to show.
What does SSSniperWolf name mean?
The name is from Sniper Wolf, is one of the main antagonists and bosses of Metal Gear Solid.
SSSniperWolf is one of the most influential YouTubers in the world right now. Through her channel, she has managed to fulfill her dream of showing "that girls can play and be good at video games too."
READ ALSO: How much do Twitch streamers make: Average users vs. top streamers
Legit.ng reported about the amount of cash Twitch streamers take home. As per the report, Twitch, the most popular video game streaming platform on the planet, has given many gamers the ability to stream their games and earn massive amounts from this.
Those familiar with the service know the likes of Ninja, who take home millions each year, but how much do other Twitch streamers make?
Source: Legit.ng