Top 10 movies like John Wick: best films for action lovers
John Wick is a neo-noir action-thriller media franchise that was originally produced in 2014. The films involve intense drama, action, adventure and sometimes-graphic scenes. Movies like John Wick are enjoyed by multitudes because the effort put in by the directors and cast produce nothing but excellence.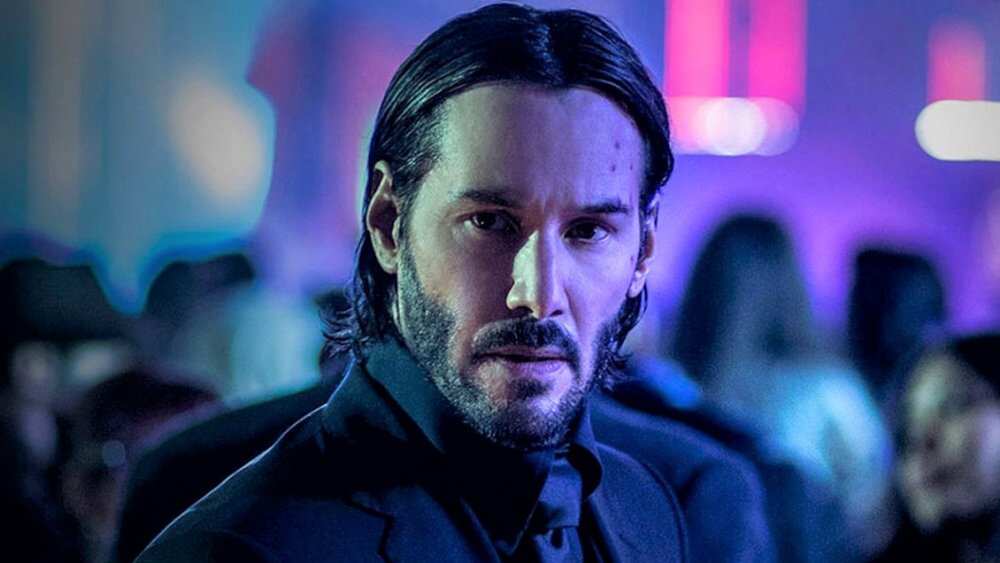 Thrillers and dramas are some of the most popular movie genres. The best assassin movies have the main character overcome every obstacle to get to their goal. John Wick style of fighting is aggressive and tactical. You can't approach the man without prior preparation. That is why many that follow this movie franchise hail him as a great protagonist.
Top 10 movies like John Wick
John Wick movies are packed with great fight scenes, revenge stories, and martial arts. They have a wide audience base and some of the greatest movie stars. The top 10 movies like John Wick include:
1. Kill Bill: Vol. 1 (2003)
IMDb rating: 8.1/10 | Runtime: 1h 52m
Good action movies get high ratings, and that is why Kill Bill tops this list. Quentin Tarantino never misses in his movies. KIll Bill Vol. 1 was among the most loved action movies in the early 2000s.
The movie follows The Bride, a pregnant assassin who becomes unconscious and eventually goes into a coma after being attacked by her boss. While everyone thinks the coma is the end for The Bride, she recovers and goes after everyone who had wronged her. This includes the wicked boss.
2. The Bourne Identity (2002)
IMDb rating: 7.9/10 | Runtime: 1h 59m
Picture a man whose body is full of bullets. The recovery journey is dim, but with strangers' help, he gets to be treated and wakes up not knowing who he really is. The process of regaining his memory is challenging but fascinating. With zero identity, this man is still made to challenge the CIA as the agency seems to be hiding some information. The Bourne Identity stars Matt Damon, Franka Potente, Julia Stiles and Clive Owen.
3. Man On Fire (2004)
IMDb rating: 7.7/10 | Runtime: 2h 27m
Nothing like a good Denzel Washington thriller. Man On Fire is about John, a former CIA agent who, among other things, is responsible for the safety of the daughter of a rich entrepreneur. The daughter gets kidnapped by a gang, which gets John to display his skills and war tactics to find the kidnappers. The action and adventure are not only exciting for the ex CIA employee but also for the viewer.
4. Mission: Impossible – Fallout (2018)
IMDb rating: 7.7/10 | Runtime: 2h 28m
Every Mission Impossible movie leaves viewers yearning for more. In the 2018 film, we follow many terrorist schemes to explode three plutonium cores for concurrent nuclear attacks on different cities.
Ethan Hunt has his IMF team ready to stop the potential attacks. Before they finally get to stop the carnage, however, the team has to take care of a few misunderstandings. Mission Impossible: Fallout features stars like Henry Cavil, Simon Pegg, Vanessa Kirby, Michelle Monoghan and Angela Basset.
5. The Raid: Redemption (2011)
IMDb rating: 7.6/10 | Runtime: 1h 41m
Fans of action and martial arts had a good time with this movie as the dramatization was beyond impeccable. Rama and his team are stuck in a high storied safe house. With no way of coming out, the team has to think fast and think cleverly.
The safe house belongs to Tama, who is a drug lord. With limited ammunition at their disposal, Rama and his friends are faced with the challenge of breaking free. Will they manage? Watch The Raid: Redemption if you are into John Wick movies.
6. Jack Reacher (2012)
IMDb rating: 7/10 | Runtime: 2h 10m
Jack Reacher adapts a John Wick storyline. James Barr is an ex American sniper. With the skills he possesses, Barr can take out anyone he feels is a threat and coming on his way. His position puts him in a difficult setting, and he is accused of killing 5 people.
However, former military police officer Jack Reacher feels something is off and comes to Barr's rescue, getting to investigate the real perpetrators of the murders. The movie is adapted from Lee Child's novel One Shot. Tom Cruise, Lee Child, Rosamund Pike, and David Oyelowo star in Jack Reacher.
7. No Tears For The Dead (2014)
IMDb rating: 6.8/10 | Runtime: 1h 56m
Many electrifying movies are similar to John Wick, and No Tears For The Dead is among them. A hitman gets to kill the wrong target, an innocent young girl. What to do next? Try to fix his mess?
As fate would have it, the assassin gets to fall in love with the mother of the deceased girl. The Lee Jeong-Beom-directed movie features stars like Jang D*ng-gun, Kim Min-hee, Brian Tee and Jun Seong Kim. No Tears For The Dead is Asian John Wick.
8. Extraction (2020)
IMDb rating: 6.7/10 | Runtime: 1h 57m
This 2020 action film features stars like Chris Hemsworth, Sam Hargrave, Randeep Hooda, and Golshifteh Farahani. The movie is about a black market mercenary who is hired to go after the kidnappers that took the son of a well-known crime lord. The set performance, cinematography and dramatization of events make this movie a great film if you are looking for movies like John Wick.
9. Atomic Blonde (2017)
IMDb rating: 6.7/10 | Runtime: 1h 55m
Lorraine Broughton is an MI6 spy. As her life dictates, Lorraine has to be careful with whom she interacts with. She gets sent on a mission to Berlin to investigate the death of an agent just before the collapse of the wall.
She is also tasked with getting a list that has the names of special agents. With the spy manage without a challenge? Atomic Blonde is based on the 2012 graphic novel The Coldest City and stars Charlize Theron, Sofia Boutella, James McAvoy, John Goodman, and Eddie Marsan.
10. Haywire (2011)
IMDb rating: 5.8/10 | Runtime: 1h 33m
Action movies like John Wick and Haywire are pure entertainment. Do you want to see a badass female black soldier in her element? Watch Haywire. The main character Mallory does a fantastic job rescuing a Chinese journalist. Instead of celebrating her win, Mallory gets a slap on the face as some of her colleagues double-cross her. The action and thriller film stars Channing Tatum, Michael Flassbender, Gina Carano, and Ewan McGregor.
Good action and thriller film will have people talking even years after it is first screened. The movies like John Wick on this list are highly rated, have huge budgets and attracted many fans. Movies that are developed into franchises are the best as they keep viewers yearning for more. Book adaptations are another excellent concept action, and thriller filmmakers produce quality storylines for action movies.
READ ALSO: 35 greatest inspirational movies from Hollywood and Bollywood
Legit.ng shared an article on 35 greatest inspirational movies from Hollywood and Bollywood. These are films that can instantly change your entire mood. They often consist of storylines of people overcoming seemingly insurmountable odds to achieve something big.
If you are looking to boost your mood, look no further than the inspirational movies listed. The wide range of motivational films produced in Bollywood and Hollywood undoubtedly has something for everyone.
Source: Legit.ng