20 best dystopian movies to watch in these uncertain times
Dystopian movies allow viewers to reflect on the harsh realities of our present moment and on conditions that are difficult to confront head-on. Check out these top dystopian movies.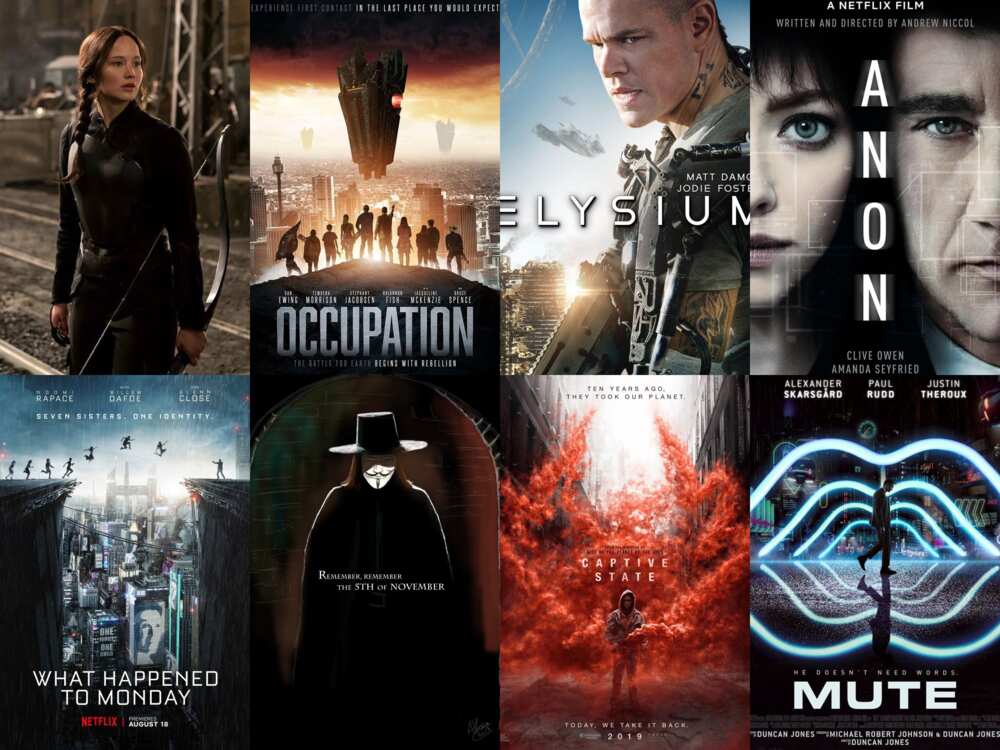 With the rise in cases and deaths due to COVID-19, and no definitive end in sight, it is clear why we are drawn to such films.
What is a dystopian movie?
Classic dystopian films are more often than not set in the future. The governments in these societies are normally inadequate and/or corrupt, or they do not exist at all.
In other cases, humans have to fight against an occupying force such as extraterrestrials. These movies have underlying themes of climate change, the resurgence of political dystopias, overpopulation, and the repercussions of relying too much on technology, among others.
Despite the different messages communicated in these films, the one thing that these movies have in common is the ability to convey the struggles of surviving in a post-apocalyptic dystopian society.
Best dystopian films to watch today
Here are some of the best dystopian movies that speak to our fears of the future. If you are wondering, 'are these dystopian movies on Netflix?', the answer is 'yes.'
The majority of the dystopia movies on this list are currently available for streaming on the subscription service.
20. Occupation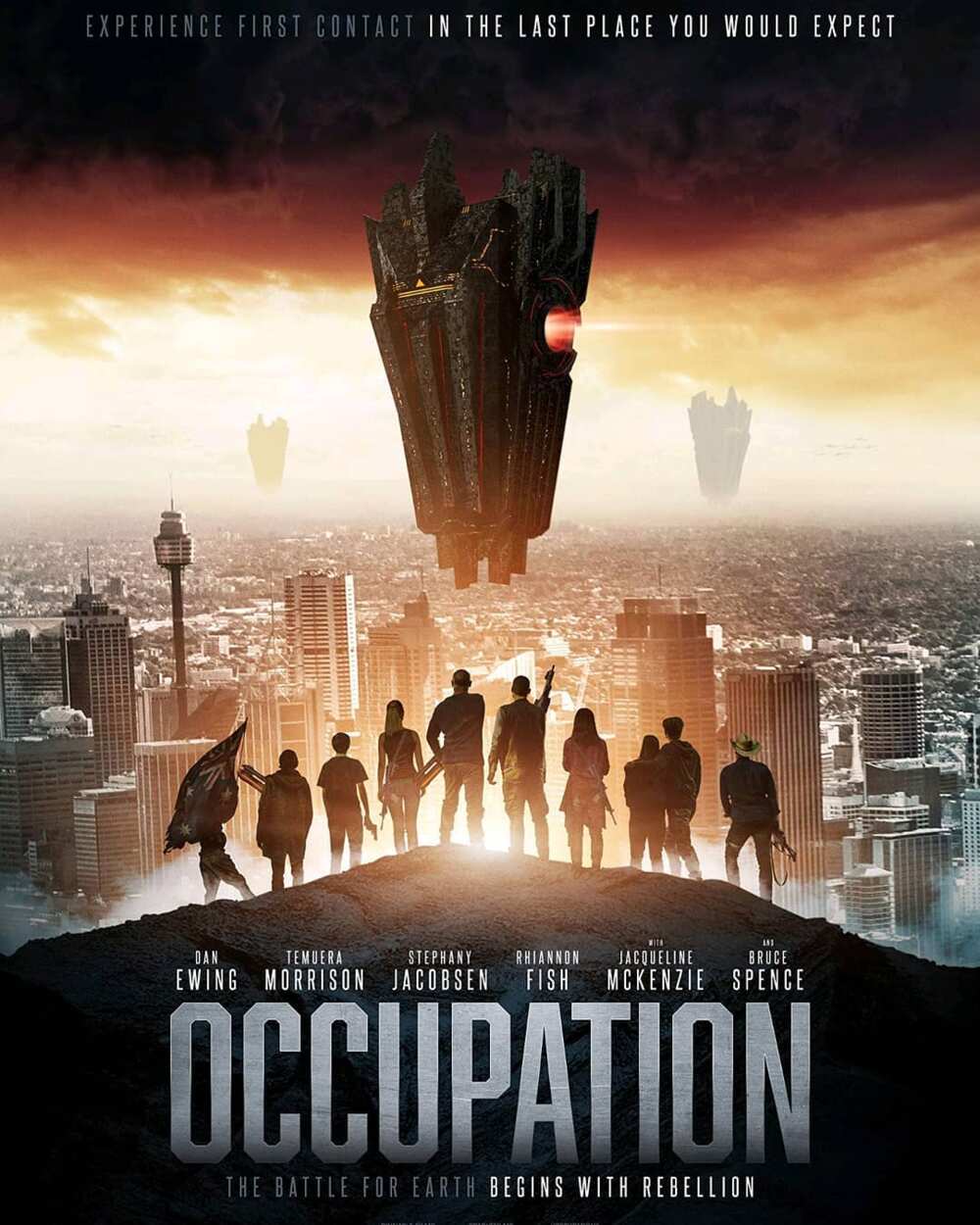 After aliens invade a small town, warring residents quickly realize that in order to survive and defeat the extraterrestrials, they have to put their differences aside and work together to save themselves.
You can stream Occupation on either Netflix or Amazon Prime.
19. Mute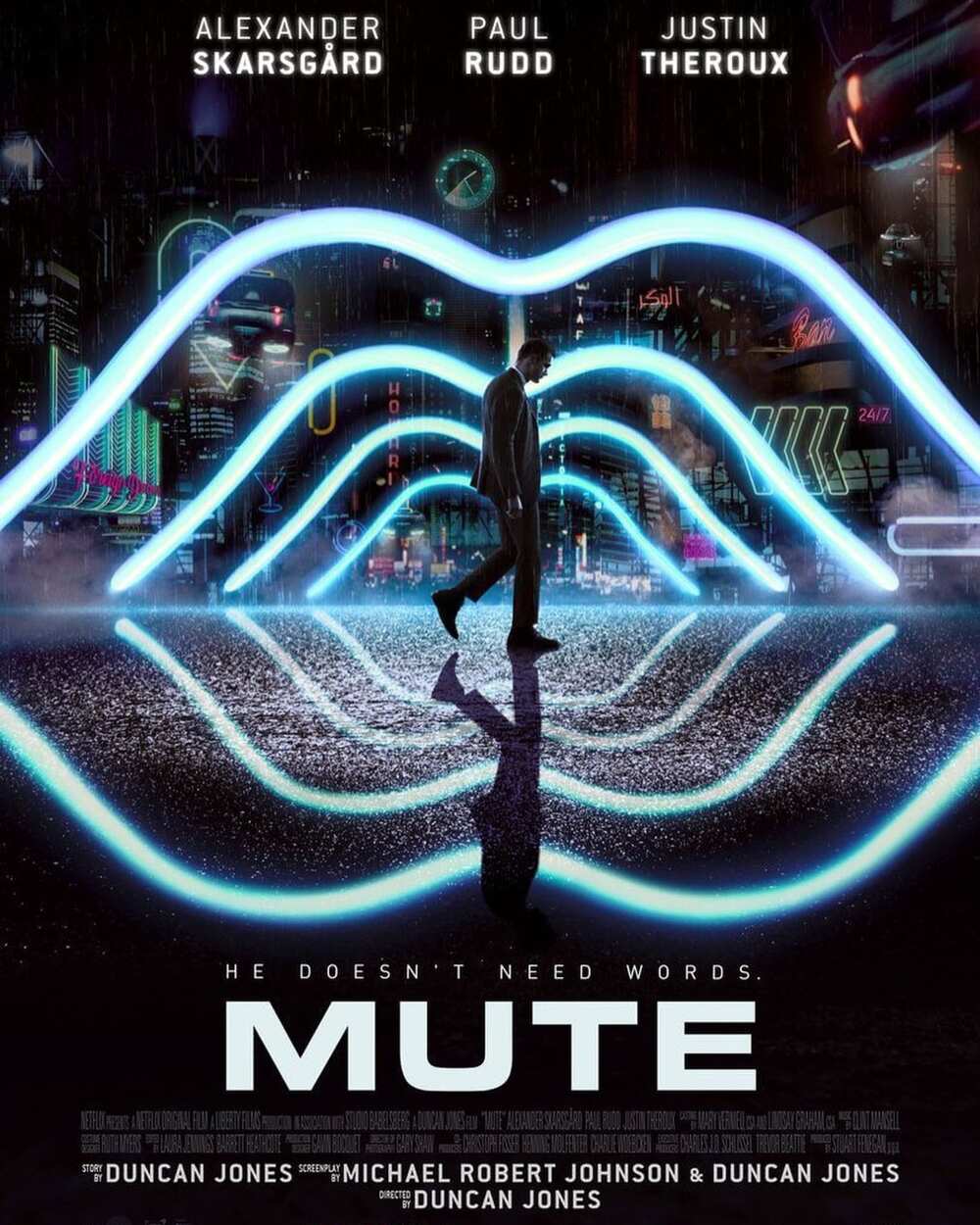 Alexander Skarsgård plays Leo, a mute man whose Amish mother caused his condition after refusing to let her young son get medical treatment.
In 2035, Leo works as a bartender in a Berlin strip club where his girlfriend, Naadirah, works as a cocktail waitress. After Naadirah goes missing one night, Leo tries tracking her down.
His search leads him deeper into the city's criminal underbelly. Mute is one of Netflix's original dystopian movies 2018
18. Into the Forest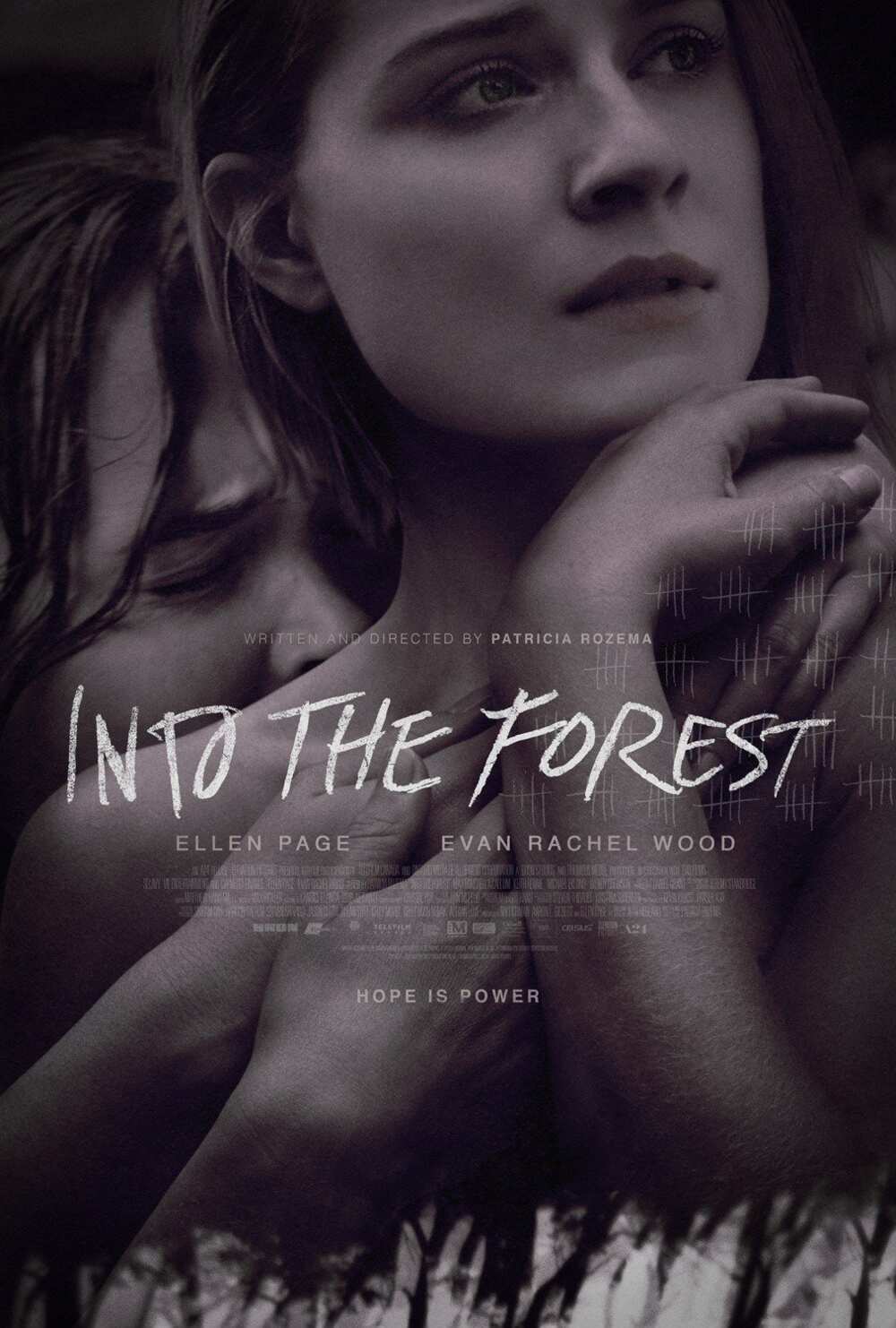 This Canadian film focuses on the importance of family during hard times. Technology and power fail, and two sisters are forced to fend for themselves in the forest after their father dies.
They must learn how to trust each other and protect themselves against people who have turned into savages after food and other supplies run out.
17. Captive State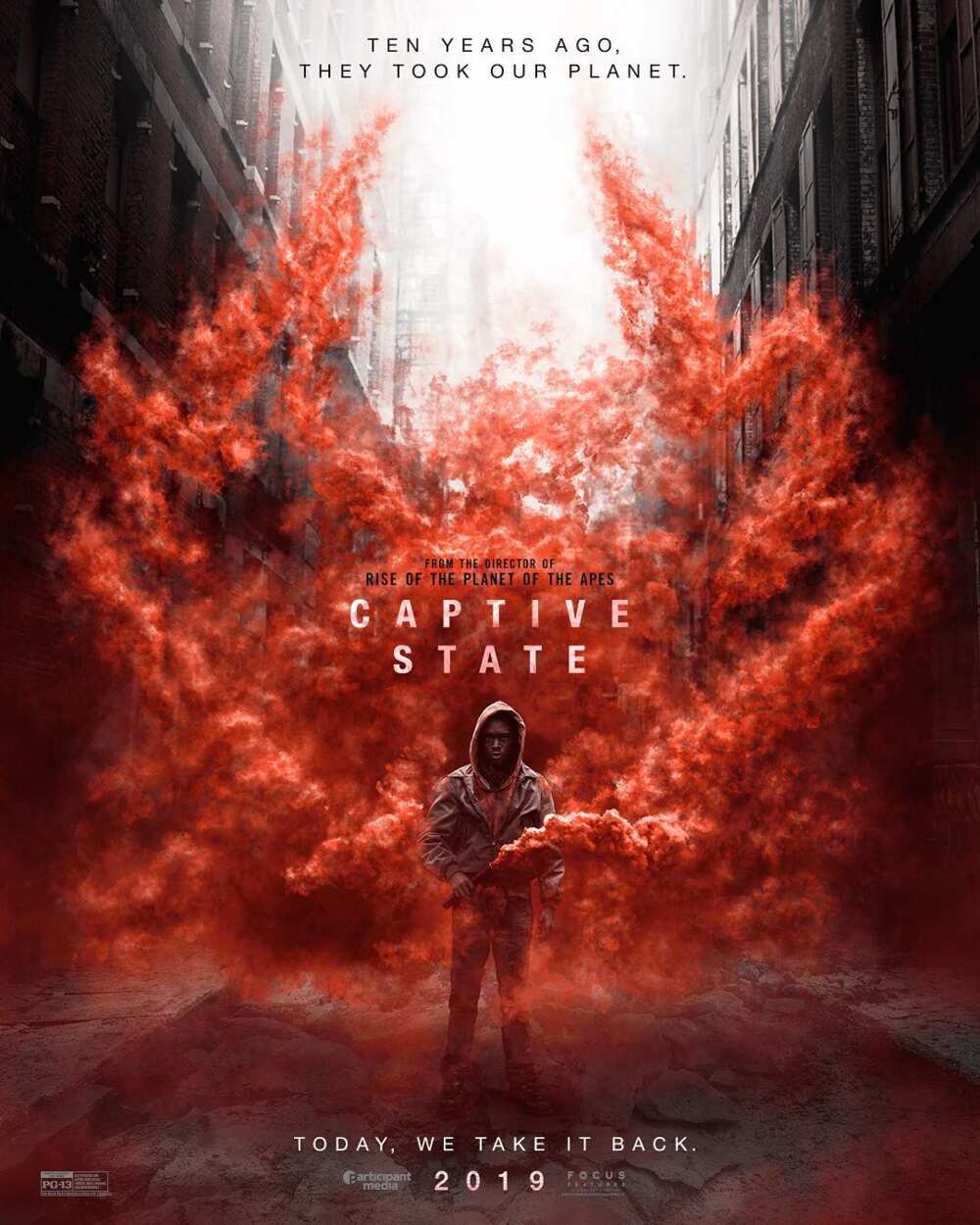 Captive State mixes aliens with a dash of post-apocalyptic despair. Gabriel's parents were murdered in 2019 after aliens invaded the earth and held all humans captive.
Years later, in 2027, humans are effectively enslaved and are forced to build houses for the aliens. Gabriel finds himself pulled into the Phoenix resistance group that seeks for the destruction and annihilation of the extraterrestrials.
Sadly, the film is not available on Netflix, but you can watch it on Amazon Prime.
16. Illang: The Wolf Brigade (Inrang)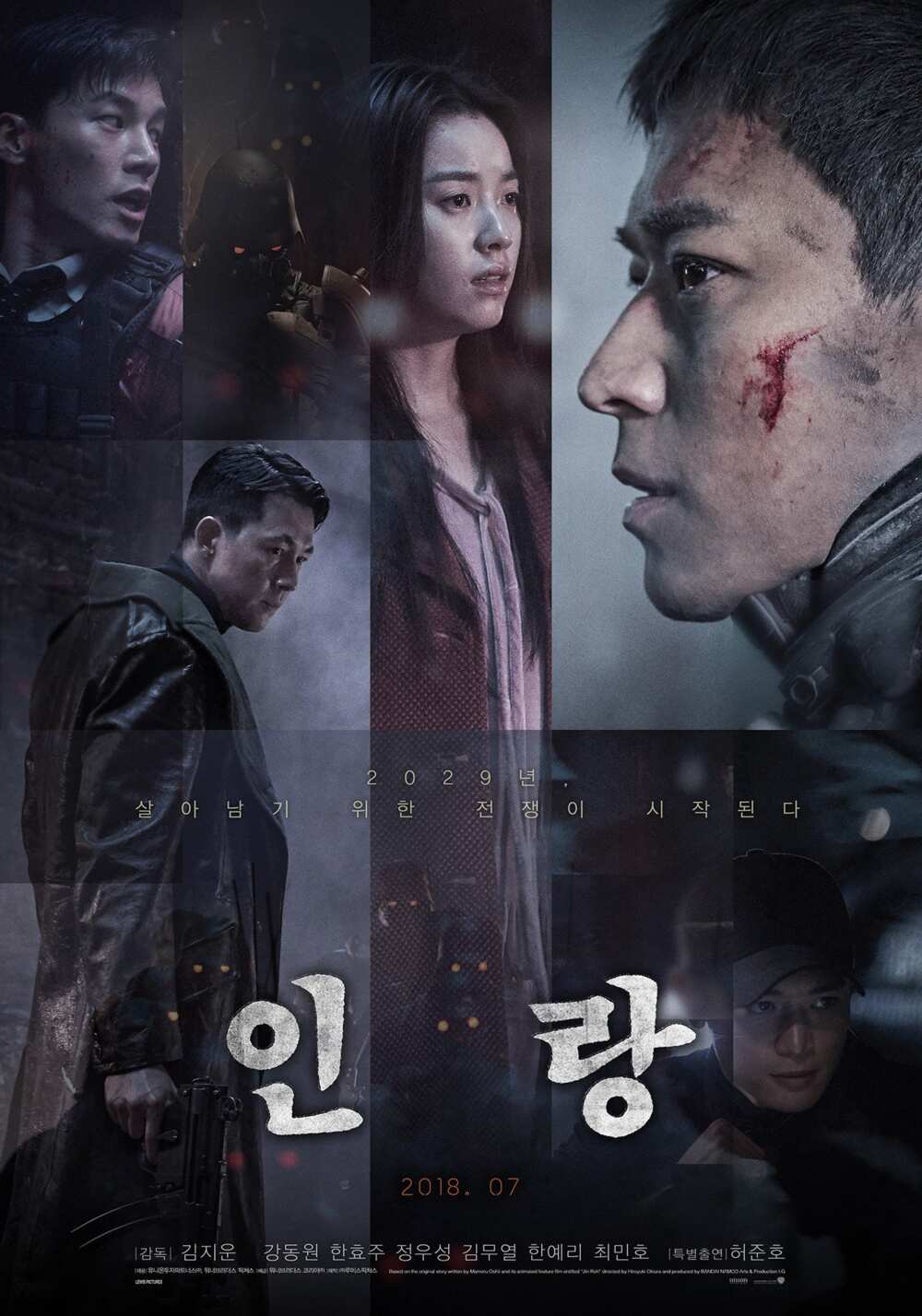 This film is based on the 1999 Japanese dystopian anime, Jin-Roh: The Wolf Brigade. The plot takes place in 2029, where South and North Korea are in the cusp of unification.
However, a terrorist sect that vehemently opposes the unification starts terrorizing the citizens. A very scary looking special force unit is then deployed to fight against the terrorist sect and restore order.
This Korean action dystopian movie is available for streaming on Netflix.
15. Anon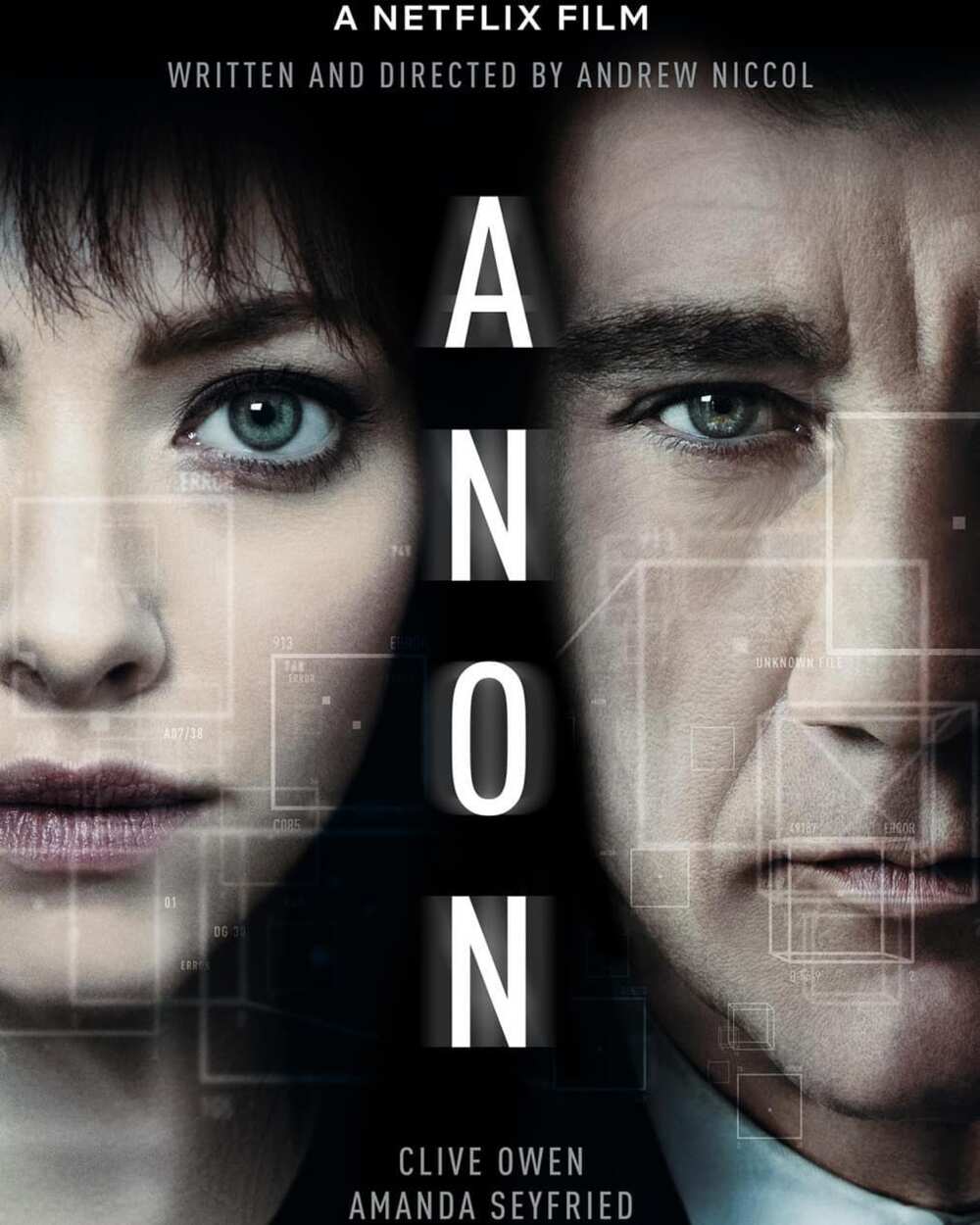 Immense technological advancement seems to be the theme in almost all dystopian movies.
In this film, thanks to the Mind's Eye, anonymity and privacy are things of the past and crime is almost non-existent. However, Detective Sal Frieland comes across an unusual series of murders.
Unlike all other known cases where law enforcement can pinpoint the culprit due to their technology, the girl in these cases in completely unknown, and thus is invisible to the cops.
Detective Sal must figure out how she escaped the system and who she is before she kills again. Despite its low rating, Anon is quite mind-blowing and frankly, should be regarded as one of the best dystopian movies 2018
14. Mortal Engines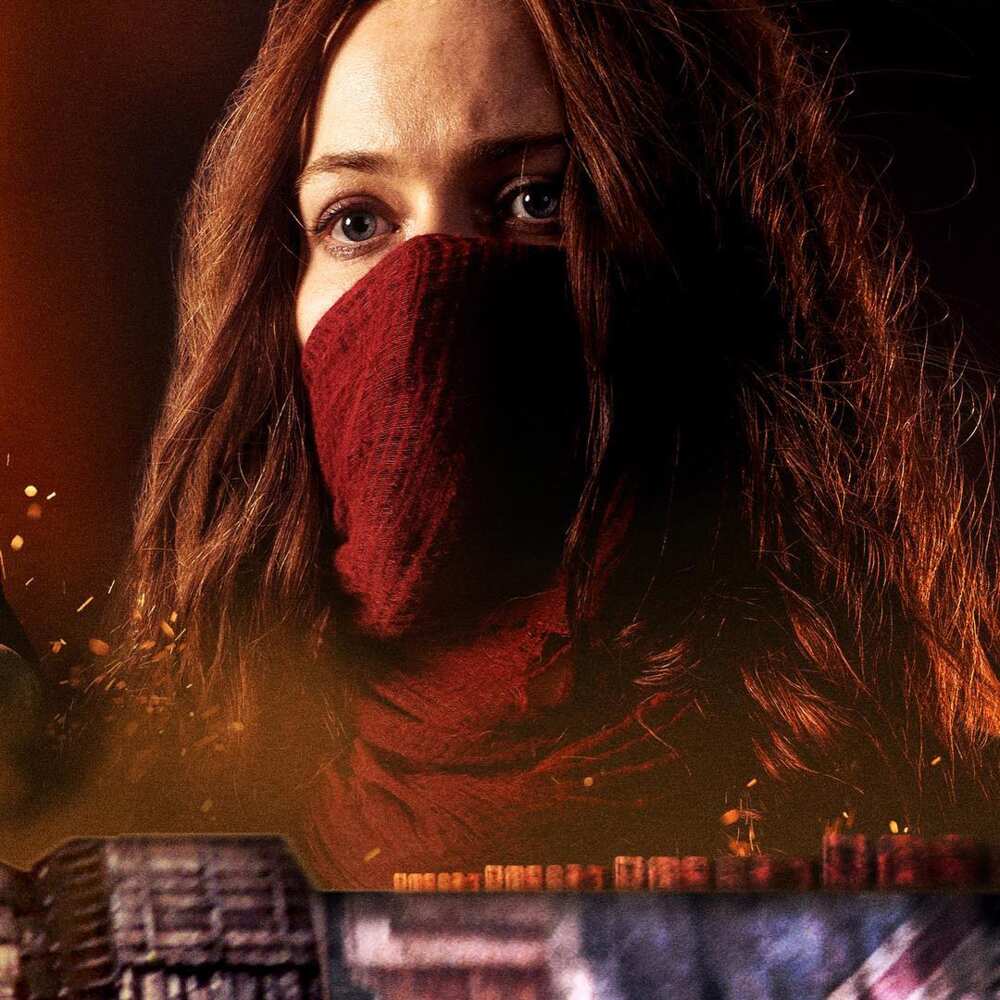 After a disastrous war has turned the planet into a barren wasteland, cities are turned into large mobile predatory monsters that roam the earth attacking and consuming poor towns and villages.
After London consumes a smaller mobile mining town called Salthook, our two main heroes come together to seek revenge and fight against capitalism.
Mortal Engines is quite a confusing movie, and you will probably need to watch it twice to understand it. The dystopian movie is based on the novel, Mortal Engines (The Hungry City Chronicles, #1) by Philip Reeve.
This movie is available on Netflix, Hulu, and Amazon Prime.
13. Equals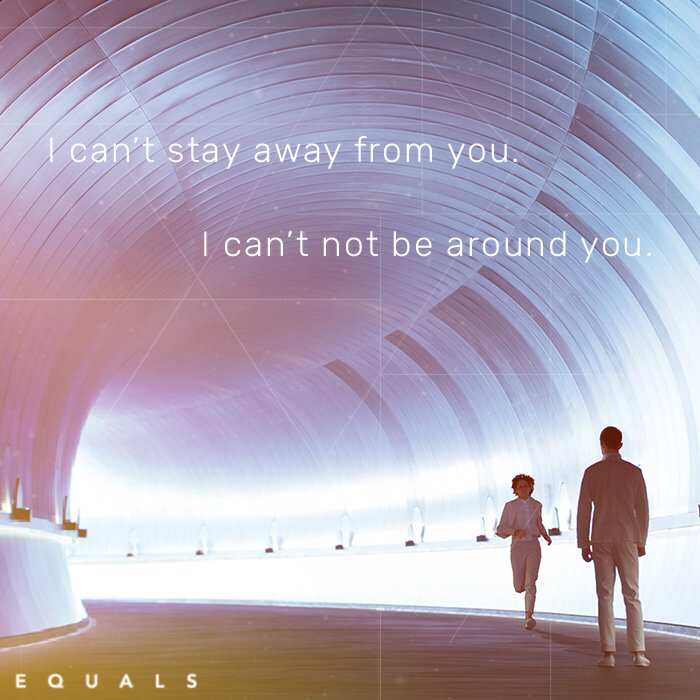 In this world, a legislative body controls its people's actions by stabilizing their minds and emotions. Sex and any form of emotional response are strictly forbidden.
If one is found out to have regressed and have gained back their emotions, they are treated for their 'disease,' but if the case has progressed too much, they are highly encouraged to report themselves or commit suicide before detection.
In the midst of all this, two characters fall in love. They now have to hide the fact that they can feel again.
12. Advantageous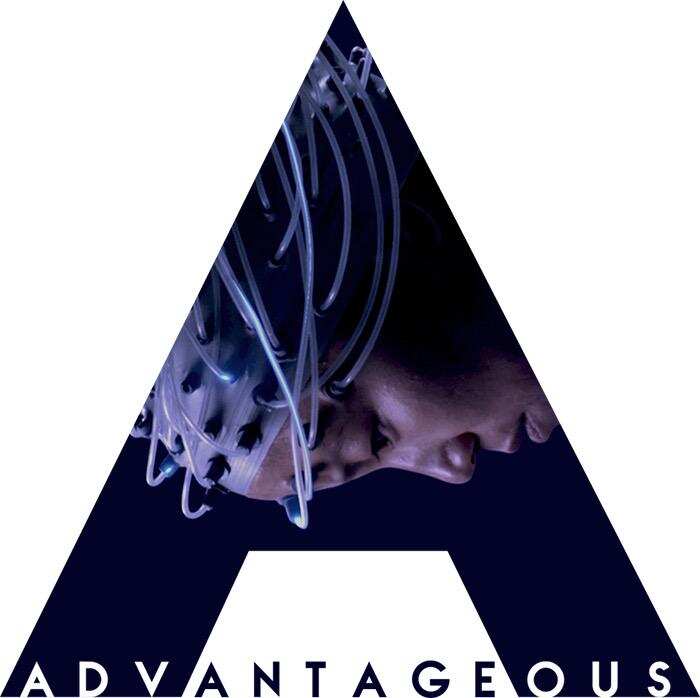 How far would a mother go to ensure that her child's future is secure?
Jacqueline Kim plays Gwen, a mother, who, after getting fired from her job, goes to desperate, painful, and extreme lengths to make sure that her daughter's education and future are secure.
This is one of the most heartwarming dystopian movies on Netflix.
11. Bird Box
Bird Box needs no introduction. It was one of the best and most talked-about films of 2018.
How well would you do if you were required to always be blindfolded if you went outside? If the risk of looking out your window at the sunrise/sunset would result in your death?
Bird Box explores this concept as it follows Malorie Hayes and two young children as they try navigating the river in the hope of escaping the unknown force that is killing people and finding more survivors.
10. Elysium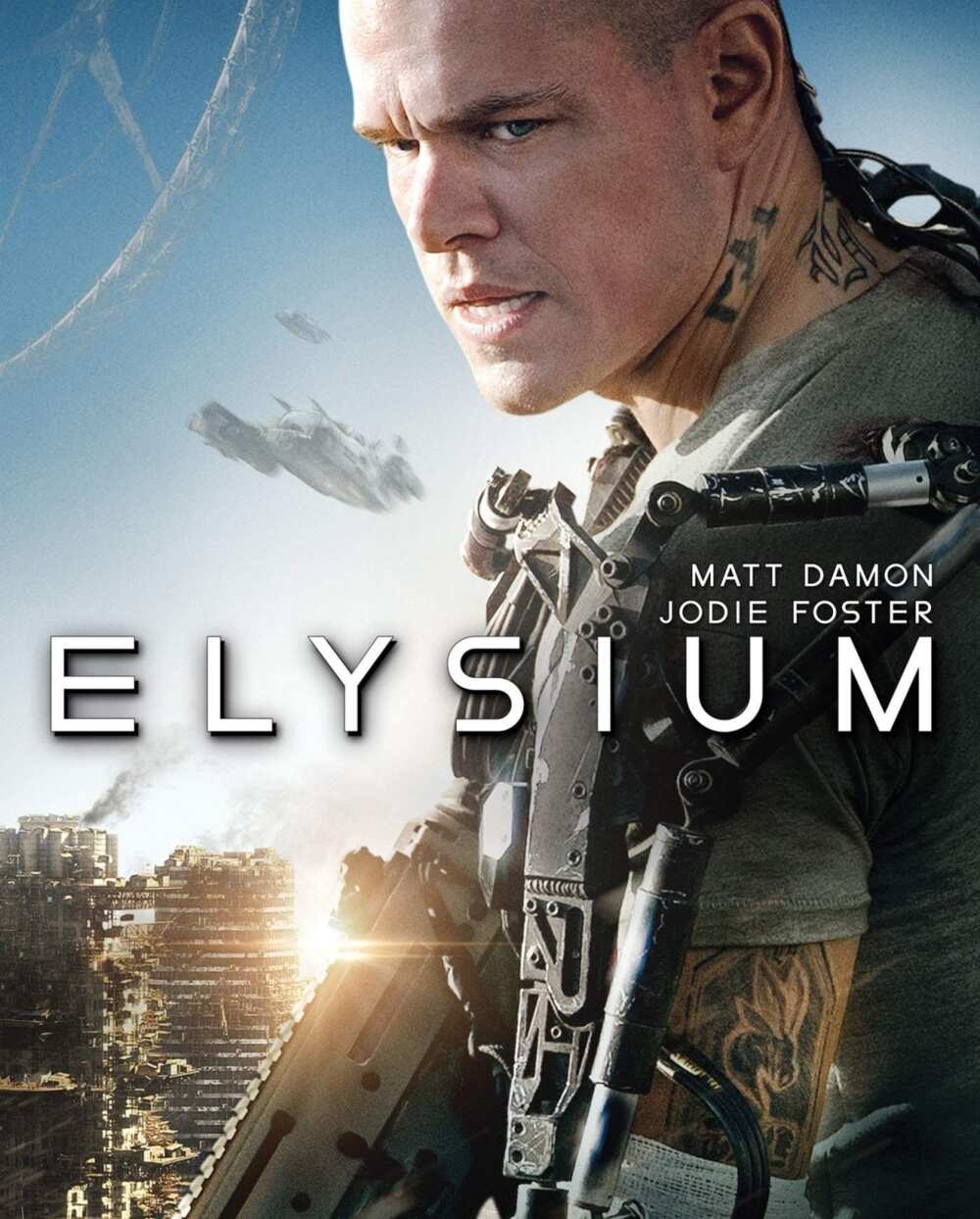 In Elysium, the wealthy live on a space station in earth's orbit and the poor, on the other hand, are stuck on earth where they are starving and do not have appropriate healthcare.
Factory worker Max gets hurt in an industrial accident and is given five days to live due to exposure to radiation. Unwilling to give up, he seeks a smuggler to help him get to Elysium, where the medical bays can cure the effects of radiation.
Upon reaching Elysium and seeing how the government lets the wealthy live in excess while the poor are suffering, Max goes on a mission to try and rectify this injustice before he dies.
This is a great film option for those who love action dystopian movies.
9. Divergent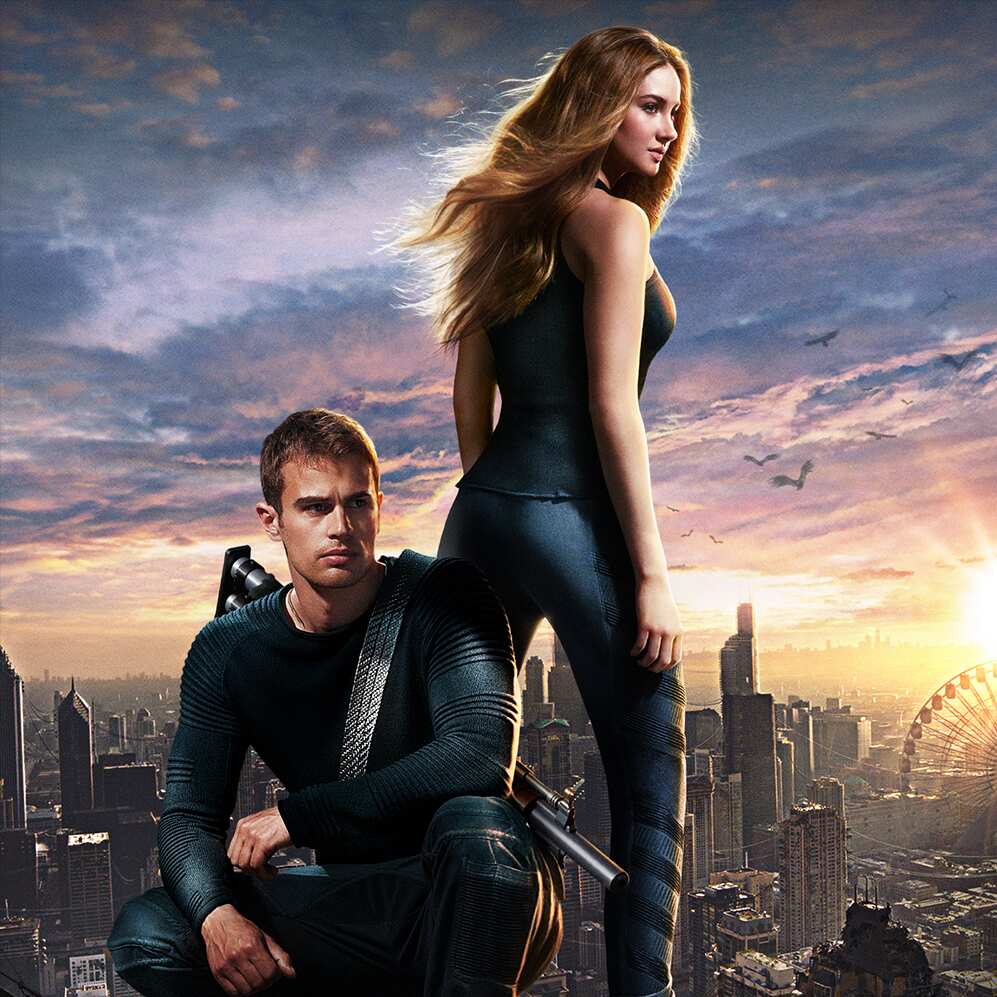 In the dystopian city of Chicago, society is divided into five factions: Abnegation (the selfless), Amity (the peaceful), Candor (the honest), Dauntless (the brave), and Erudite (the intellectual).
Once children turn 16, they are required to undergo an aptitude test that will ultimately decide which faction they belong to. Failure to find a faction means that you become factionless, a fate worse than death.
On her 16th birthday, Tris undergoes the test and, to her horror, discovers that she is a divergent. This means that she can never truly belong to a single faction as required by the government.
As the story unfolds, it follows Tris as she tries to navigate her new identity as well as trying to hide from those who would harm her for being different. If you loved The Hunger Games, then you will like Divergent as these two dystopian films are quite alike.
8. Chappie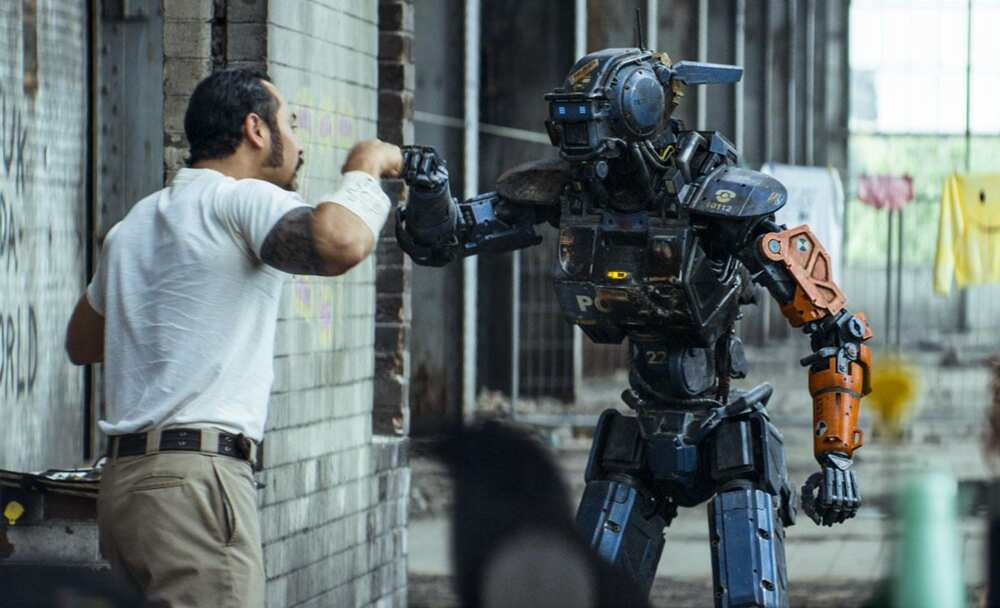 If you are a fan of action dystopian movies, then this is the film for you.
Unlike most dystopia movies that are set in either America or the UK, this film is set in South Africa. After crime skyrockets, the South African government buys robotic police officers from weapons manufacturer Tetravaal to help curb crime.
One robot falls into the wrong hands and what follows is a hilarious, action-packed and heartwarming story about a robot that assimilates into an unlikely human home.
If you enjoyed other dystopian movies on Netflix like Ex Machina and District 9, then you are bound to love Chappie.
7. What Happened to Monday?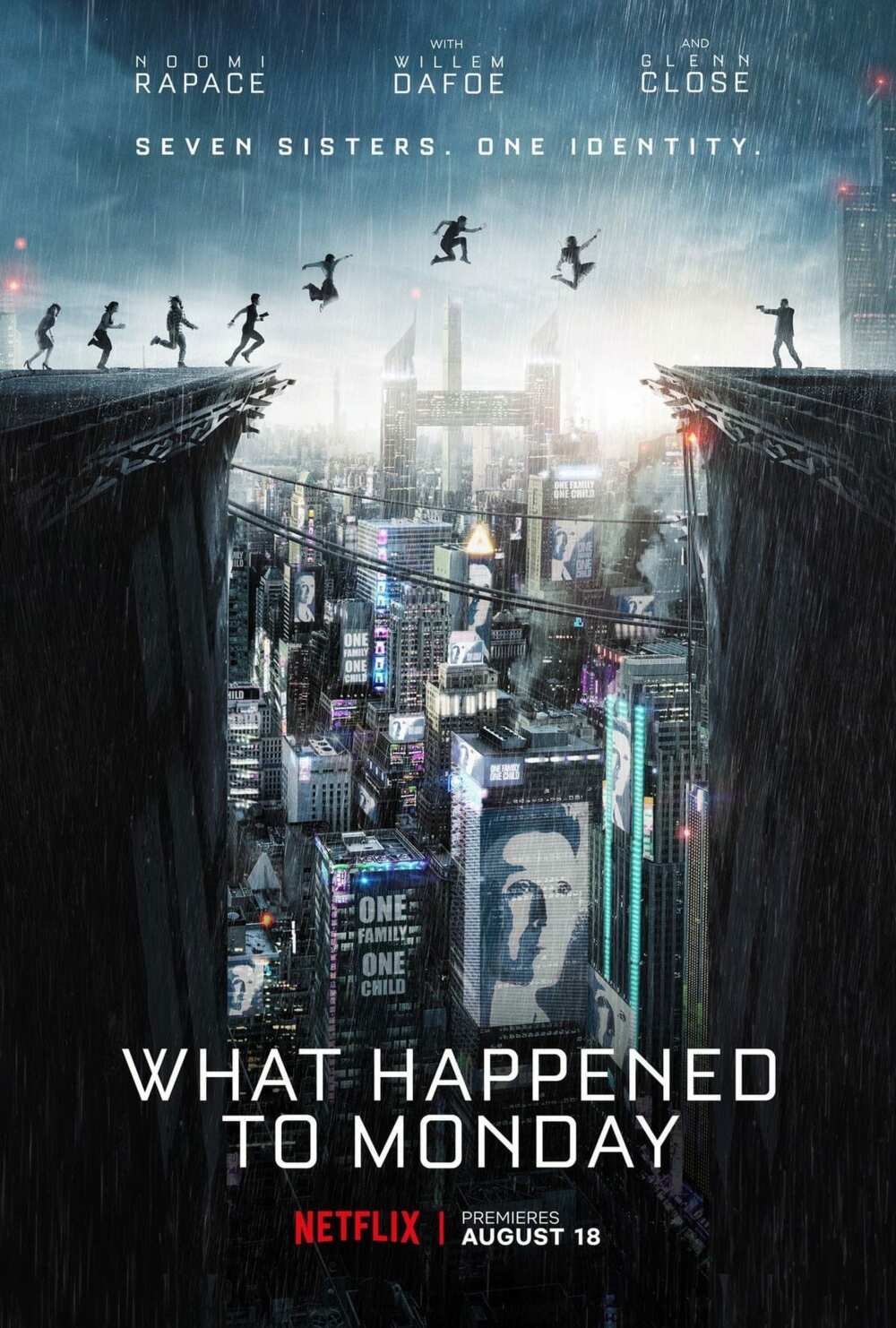 In case you are like Garfield, hate Mondays and would love to see them scrapped off the calendar, do not get excited just yet. Monday in this film is a person, not a day of the week.
The film is set in 2043, where overpopulation has forced the enactment of the 'one-child rule.' All but the eldest children are put into cryogenic sleep.
After their mother dies, identical septuplet sisters are brought up in secret by their grandfather. He names them after days of the week, trains then to impersonate their mother and to only go out on days named after them.
20 years later, the sisters have a perfect system in place. However, Monday goes missing after a presentation at work and the rest of her sisters must risk everything to find her before the police do.
If you loved the series, Orphan Black, then this film is right up your alley.
6. 1984 (Nineteen Eighty-Four)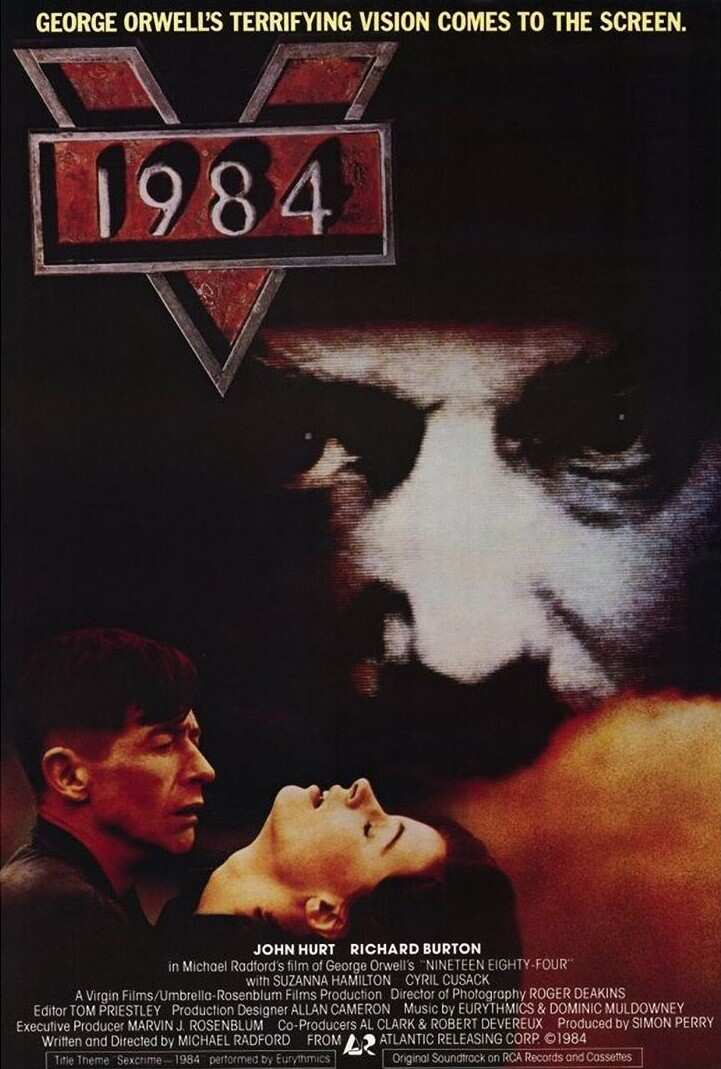 1984 is a story based on George Orwell's novel of the same name. In this totalitarian world, the government requires utter submission from its citizens.
Winston Smith is an average office worker whose job is to re-write history. Unhappy with his life, he keeps a secret diary with his private thoughts in it.
He also begins having an illicit affair with a co-worker named Julia. Both of these things are deemed illegal, and soon Winston and Julia are discovered.
What comes next shows the horrors that the government can put its people through in the name of control.
5. The Hunger Games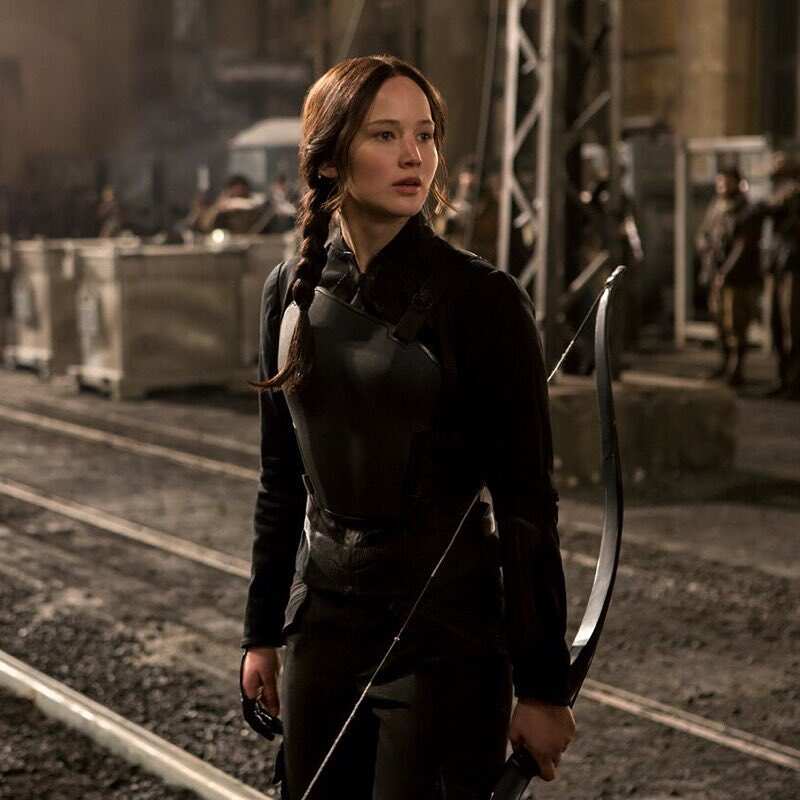 The Hunger Games movies are probably some of the most famous sci-fi dystopian movies today.
Every year in the nation of Panem, the 12 districts are forced to sacrifice two children between the ages of 12 and 18 to participate in The Hunger Games. These games are the Capitol's way of keeping its citizens in line after a failed rebellion in the past.
After her sister is chosen as tribute, Katniss volunteers herself in place of her younger sister. The tributes are then placed in an arena where they have to fight to death until only one remains.
It is a story of hope and despair that shows how a totalitarian society is detrimental to its people.
4. The Lobster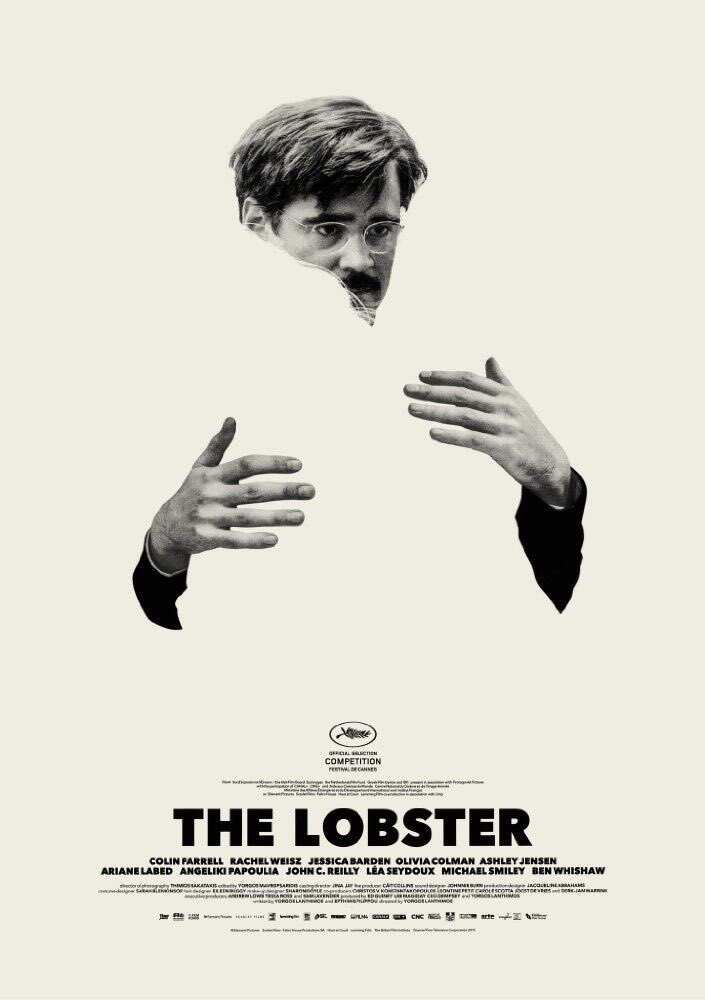 If you are a fan of dark humour, then this is the dystopia movie for you. Imagine if you lived in a world where you were forced to fall in love or face the consequences.
After his wife leaves him for another man, David is escorted into a hotel where he has 45 days to find a mate, or else he will be transformed into an animal of his choice.
Accompanied by his brother, David has to navigate his way in the hotel in a search for a suitable mate. All this has to be done before the 45 days are up, or else he will be turned into a lobster.
3. Alita Battle Angel
If you are looking for dystopian movies 2019, then make sure to check out Alita: Battle Angel.
This cyberpunk action film follows Alita, a battle cyborg who is revived by Doctor Ido. Soon, both the doctor and his cyborg realize that Alita has the soul of a teenager, is capable of love, and that her history might be more complicated than they think.
Alita sets off on a dangerous journey to find out more about her past. If you love explosive fight scenes, then you will love this film. It is one of the most interesting recent dystopian movies, and the sequel Alita Battle Angel 2 is already in the works.
While the film is not available for streaming on Netflix, you can watch it on Amazon Prime or on Hulu.
2. Children of Men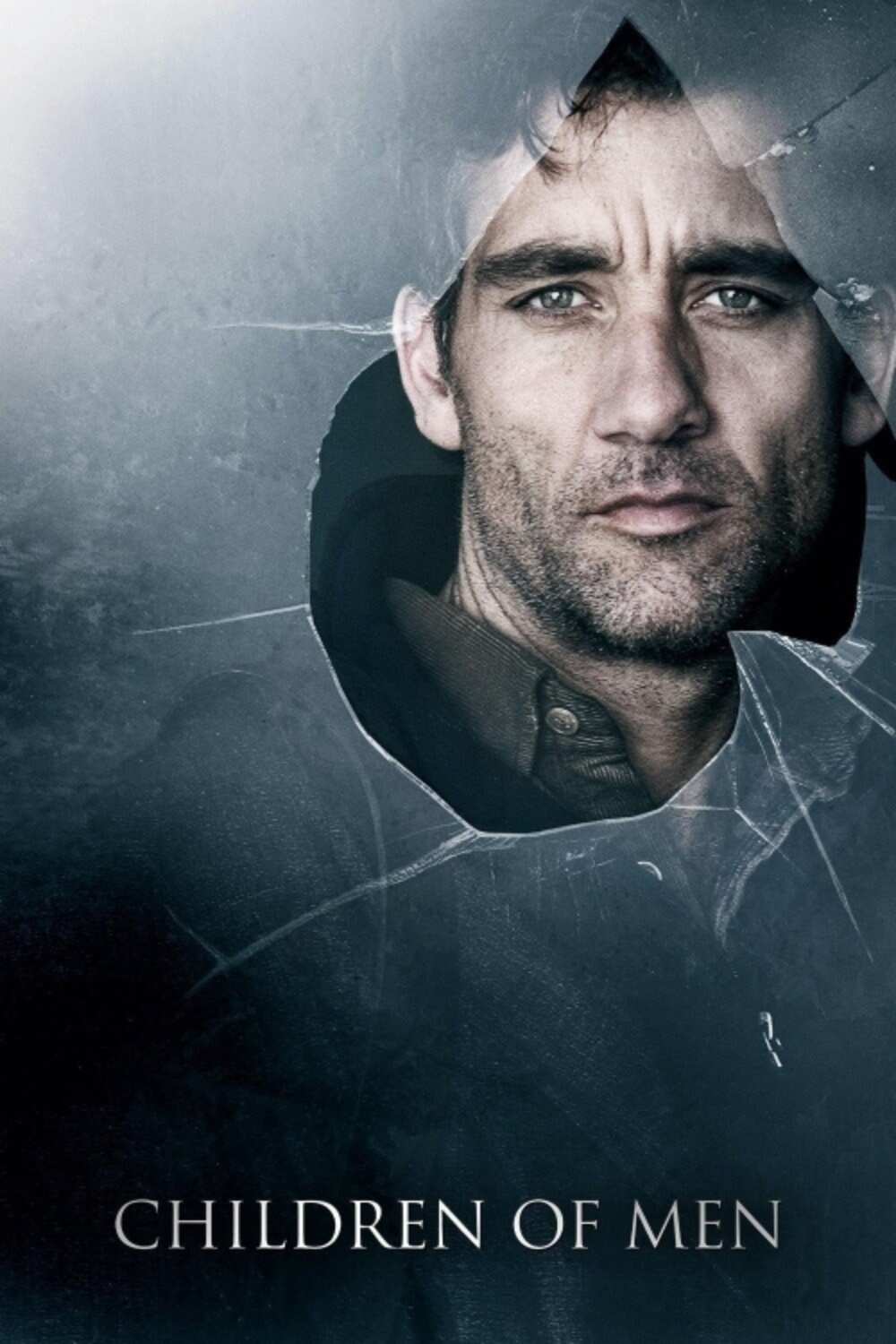 Dystopian future movies almost always show a very bleak image of what is to come, and Children of Men is no different.
The film is set in 2027, 18 years after a viral flu outbreak causes infertility in women. The main character, Theo, is pulled into an underworld rebellion and is hired to transport Kee, a young pregnant immigrant, away from London.
What is already a hard job is made even harder and more dangerous once he learns of the betrayal that is spreading within the rebellion ranks. Children of Men is indeed one of the best dystopian films on Netflix.
1. V for Vendetta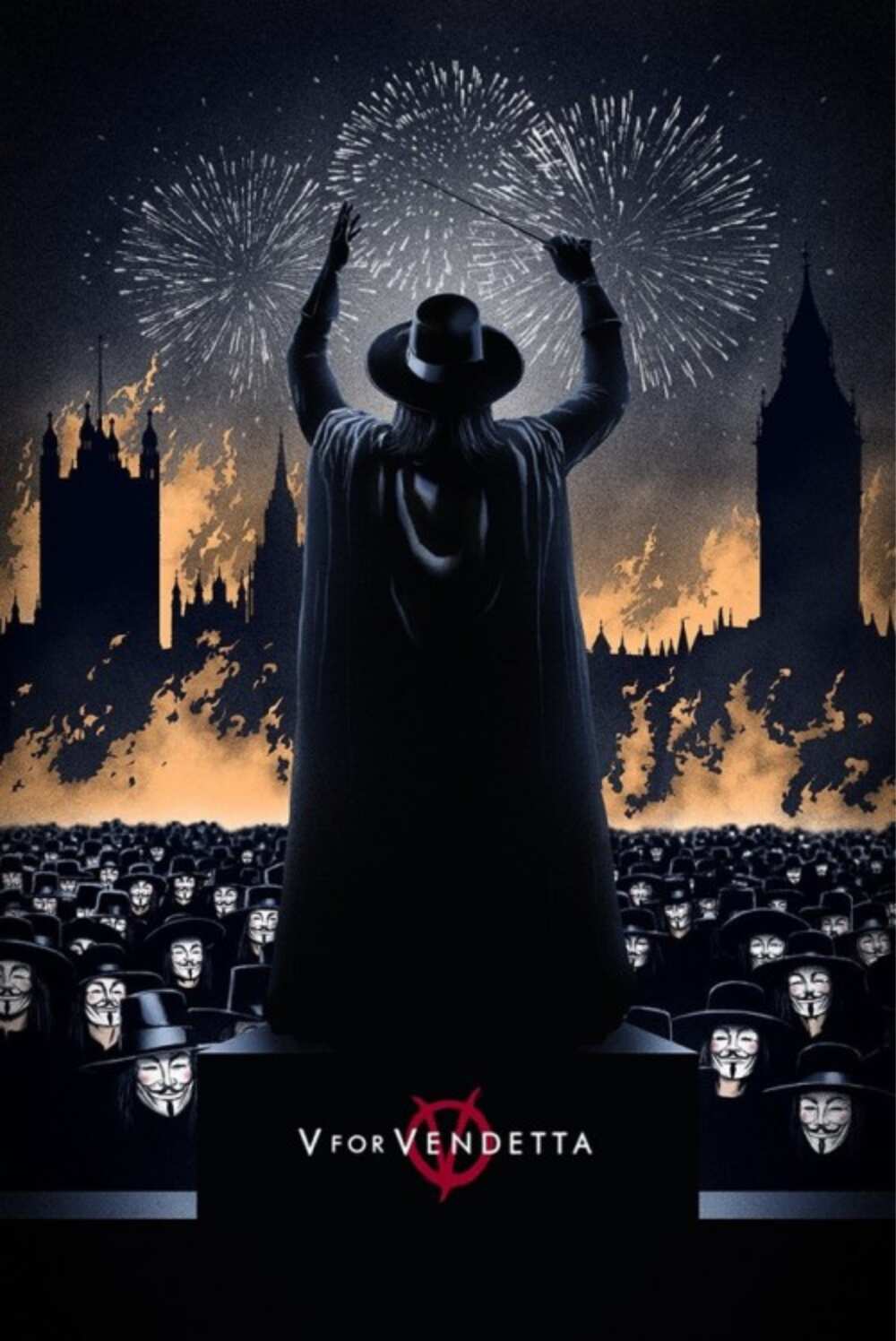 The best dystopian movies always show how people rise to fight against an oppressive government. Based on a DC comic of the same name, the film follows a masked freedom fighter, only known as V.
After the country descends into a fascist rule, the masked fighter decides to do something about it. With the help of Evey, a woman he saved from execution, the two work together to rally the people in hopes of taking down their oppressors.
Hopefully, these dystopian movies will keep you entertained during this time of social distancing and self-quarantine. May they teach us to appreciate all that we have at the moment.
Source: Legit.ng