15 movies like 365 Days: find a perfect film for a steamy evening
365 Days is a Polish romance-drama film that gained global attention and became one of the most-watched movies on Netflix in 2020. After watching the movie, it is natural to seek out similar films. Luckily, there are plenty of fantastic romantic movies similar to 365 Days you can enjoy watching with your significant other on a steamy evening.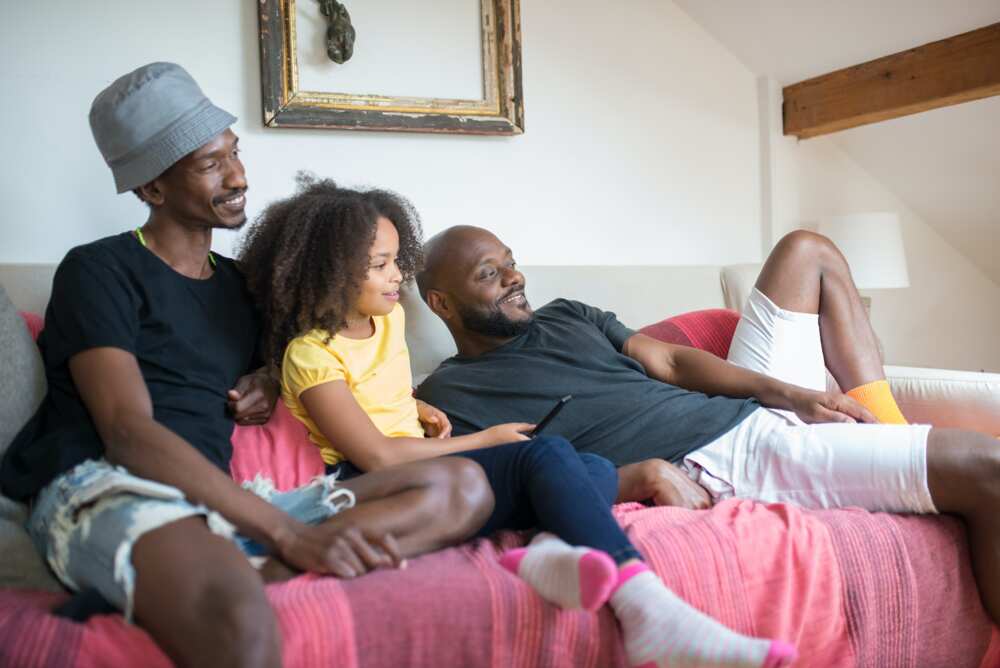 365 Days was released on 7 February 2020. The film follows a young Warsaw woman, Laura Biel, who had gone on a trip to Sicily and was kidnapped by Massimo Torricelli, a Sicilian man. The man gave her a period of 365 days to fall in love with him. The movie is full of steamy scenes, which gives people more urge to watch movies like 365 Days.
List of movies like 365 Days
Are you wondering what to watch after 365 Days? Here are the 15 amazing movies like 365 Days on Amazon Prime, Neflix, Hulu, and HBO, that will keep you entertained from the beginning to end.
1. Call Me By Your Name (2017)
Call Me By Your Name is a romantic drama based on the acclaimed novel by Andre Aciman. The story is about two men, Elio Perlman, a 17-year old and Oliver, a 24-year old who are lovers. Elio's father invited Oliver to their home during the summer.
Elio fell in love with Oliver, and they started deeply getting involved with each other. Unfortunately, their relationship ended when Oliver went back to his home. One day, Oliver called Elio's family, informing them that he was engaged to a woman he had dated for some time.
2. Amar (2017)
Amar is for you if you love movies similar to 365 Days. It is a Spanish love film released on 21 April 2017 and produced by Stefan Schmitz and Maria Zamora. It features actors like Maria Pedraza, Pol Monen and Natalia Tena.
It is the story of two lovers, Laura and Carlos, who are deeply in love. The two dreamed of loving each other until the end of the world. However, things did not turn up as they expected, and after a year, they split up.
3. Fifty Shades of Grey (2015)
Fifty Shades of Grey is a romance-drama film released on 13 February 2015 and directed by Sam Taylor-Johnson. It is the first movie in the Fifty Shades of Grey trilogy. The film follows the character of Anastacia Steele, who is a student living with her friend Kate, a fellow student.
A week before her graduation, Anastacia steps for her roommate to interview a young wealthy and powerful CEO, Christian Grey, for their campus newspaper. The interview led to an unexpected relationship where the two were drawn to each other. Anastacia discovered Christian's hidden sexual desires that revolve around pushing the boundaries between pain and pleasure.
4. After (2019)
After is among movies like 50 Shades of Grey and 365 Days you should consider watching. The movie tells the story of a college girl, Tessa Young, who was a loyal girlfriend to her high school sweetheart. However, during her first year in college, she meets a rebellious and handsome classmate, Hardin Scott, who makes her question her identity and what she wants in life.
5. Lie With Me (2006)
Lie With Me is another romantic movie directed by Clement Virgo. The plot revolves around Leila, an attractive and insatiable lady who has never experienced sexual satisfaction. But one day, she happens to meet David, an artist. Like Leila, David is also greedy and aggressive in bed.
There is chemistry between them, and Leila realizes she is falling in love with David. However, she fears to commit into the relationship, fearing to be heartbroken by David.
6. Below Her mouth (2017)
Below Her mouth premiered on 28 April 2017. It is a Canadian romance-drama film and is a must-watch for anyone who is a fan of the genre. It focuses on a young woman called Jasmine, who is engaged to a man called Rile. She later meets a lover called Dallas, a queer lady and starts having a passionate love affair.
Jasmine was caught by her fiancé Rile, having intimacy with Dallas in a bathroom. Rile forgave her, and for that reason, Jasmine decided to end the relationship with Dallas. Other stars featured in the film include Tommie-Amber Pirie, Mayko Nguyen, Melanie Leishman, Elise Bauman, and Sebastian Pigott.
7. Addicted (2014)
Addicted revolves around a successful businesswoman name Zoe. She is a mother of two and married to her husband, Jason. Zoe is addicted to intercourse, which leads her to have an affair out of her marriage. She cheats on her husband with two different men, Quinton and Corey. When her husband discovered she was cheating, they separated, but eventually, he forgave her.
Zoe later seeks help from a psychotherapist about her intercourse addiction problem. The romance drama was produced by Bille Woodruff and was released on 10 October 2014. Some of its notable stars include Emayatzy Corinealdi, Tyson Beckford, William Levy and Sharon Leal.
8. Friends With Benefits (2011)
Friends with Benefits is a romantic comedy film directed by Will Gluck. The film stars Dylan Harper (Justin T timber lake) and Jamie Rellis (Mila Kunis) in the lead roles. Jamie and Dylan become platonic friends. One night they engaged in casual intimacy after agreeing that intercourse should not require emotional attachment. After having several intimacy instances, they decided to become just simple friends with benefits.
Jamie later started dating Parker an oncologist, but they later broke up. She eventually fell in love with Dylan, and they started dating. The movie was one of the most watched on HBO max.
9. Endings, Beginnings (2020)
This romantic drama movie was based on the screenplay by Drake Doremus alongside Jardine Libaire. It follows the story of a young lady Daphne who meets two attractive men, Frank and Jack, at one of her sister's parties. One is unpredictable, moody, bad-boy and always present for adventure, while the other is sober, sensitive and intelligent. Daphne is in a dilemma about whom to date and decides to date both.
10. Newness (2017)
If you are looking for movies like 365 Days on Netflix, you should try Newness. However, it is available on Netflix in select countries. The film was released in 2017 and starred Nicholas Hoult, Courtney Eaton, Laia Costa, Danny Huston and Esther Perel.
Martin and Gabriella met on a dating app; they got attracted to each other and fell in love. The two later cheated on each other and therefore decided to have an open relationship. The film is full of int*mate scenes and you can watch it on Netflix in select countries.
11. Love (2015)
Love is one of the best romantic movies you should consider watching with your partner. The film features actors like Aomi Muyock, Karl Glusman and Klara Kristin. It's about an American cinema school student called Murphy and his French girlfriend, Electra. The two dated for two years before they parted ways.
Murphy cheated on Electra by having intercourse with a lady called Omi, who got pregnant. He was forced to marry Omi, so he ended the relationship with Electra.
12. Nymphomaniac: Vol 1 (2013)
The European two-part romantic film is written and directed by Lars von Trier and stars Stellan Skarsgard, Stacy Martin, Christian Slater, Jamie Bell, Charlotte Gainsbourg, and Uma Thurman, among others. The film tells of a self-diagnosed nymphomaniac called Joe.
A man named Seligman finds Joe beaten up and lying in the alleyway behind his apartment. He takes her home, and Joe tells him about her life and sexual experiences with multiple men since she was a teenager. Seligman tells Joe about his hobbies, like fly fishing and listening to organ music.
13. Original Sin (2001)
Original Sin is a romantic drama film produced by Michael Cristofer and released on 11 July 2001. It stars popular actors such as Antonio Banderas, Angelina Jolie, Thomas Jane, Jack Thompson, Gregory Itzin, James Haven, Joan Pringle and Harry Porter.
The plot is about Julia, an American lady who plots with her lover to con a wealthy Cuban coffee exporter, Luis, by marrying him and then taking away all his money. She, however, falls in love with Louis, and she is made to decide between her new husband and her former partner.
14. Killing Me Softly (2002)
Killing Me Softly is a romantic story focusing mainly on the int*mate relationship between the lead characters, Alice and Adam. Alice broke up with her former boyfriend, Jake claiming he was boring. She falls in love with the famous mountaineer Adam Tallis, and within a short period, she gets married without knowing Adam's behaviour first. She later discovered that her husband was scarily with many hidden secrets.
15. The Handmaiden (2016)
The Handmaiden is a Korean film inspired by the 2002 novel Fingersmith by Serah Waters and premiered on 1 June 2016. It is about a girl called Sook-hee who is employed as a handmaiden to a Japanese heiress, Hideka.
Sook-hee is recruited as a pickpocketer by a swindler posing as a Japanese Count to help him seduce Hideko to marry him with the intention of stealing her inheritance. Unfortunately, Sook-hee and Hideka fell in love with each other. The film was honoured as the Best Film at the 71st British Academy Film Awards.
The above romantic films will quench your thirst just like 365 Days if you are an avid fan of romance-drama movies. Consider watching them with your partner, especially on a steamy evening.
READ ALSO: Best Yoruba comedy movies: 10 films to watch for a serotonin boost
Legit.ng recently published an article listing the 10 best Yoruba comedy movies. Yoruba comedy films are known for their unique blend of humour and cultural references, making them a favourite among local and international audiences.
Yoruba is an ethnic group found in Nigeria's north-central and southwestern regions. This group has a captivating history and diverse culture. You will be entertained by watching Yoruba comedy movies and discovering more about Yoruba culture and language.
Source: Legit.ng