Shelley Fabares bio: Age, net worth, husband, is she still alive?
Shelley Fabares is best known for her acting on TV. The actress has starred in numeorus productions, charming audiences as she portrayed the role of Mary Stone on The Donna Reed Show from 1958 to 1963.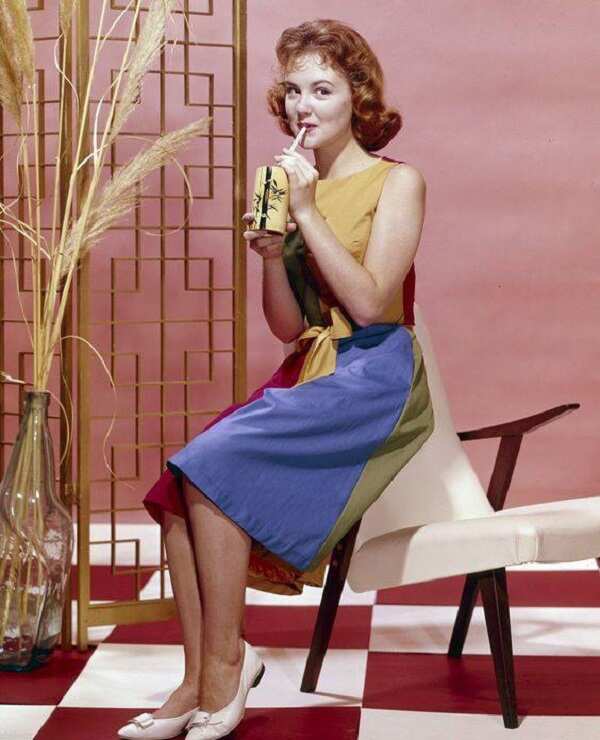 Due to her excellent display of talent, she won a Young Artist Former Child Star Lifetime Achievement Award in 1994. She has been in the industry for quite some time now, and is famous for her great talent. Having started as a child actress, it is easy to see why she continues to amaze her fans.But what else is there to know about the actress? Read on to discover more interesting details about her.
Shelley Fabares profile summary
Name: Shelley Fabares
Date of birth: January 19, 1944
Age:76 years old
Place of birth: Santa Monica, CA
Profession: Celebrated actress
Nationality: American
Ethnicity: White
Birth sign: Capricorn
Shelley Fabares age and early life
How old is Shelley Fabares? She was born on January 19, 1944 in Santa Monica, CA. How old is Shelly Fabre now? This makes her 76 years old as of 2020. She rose to popularity when she was part of the TV sitcom Coach, in which she played the love interest of Craig T. Nelson.
More than that, the aged actress began her life-long career at the age of three. She went on to make her debut when she was only 10 years old on the Letter to Loretta where she acted as Marie Schumann Kathy.
She was the daughter to Elsa and James Fabares. She is an American of white ethnicity.
Career progression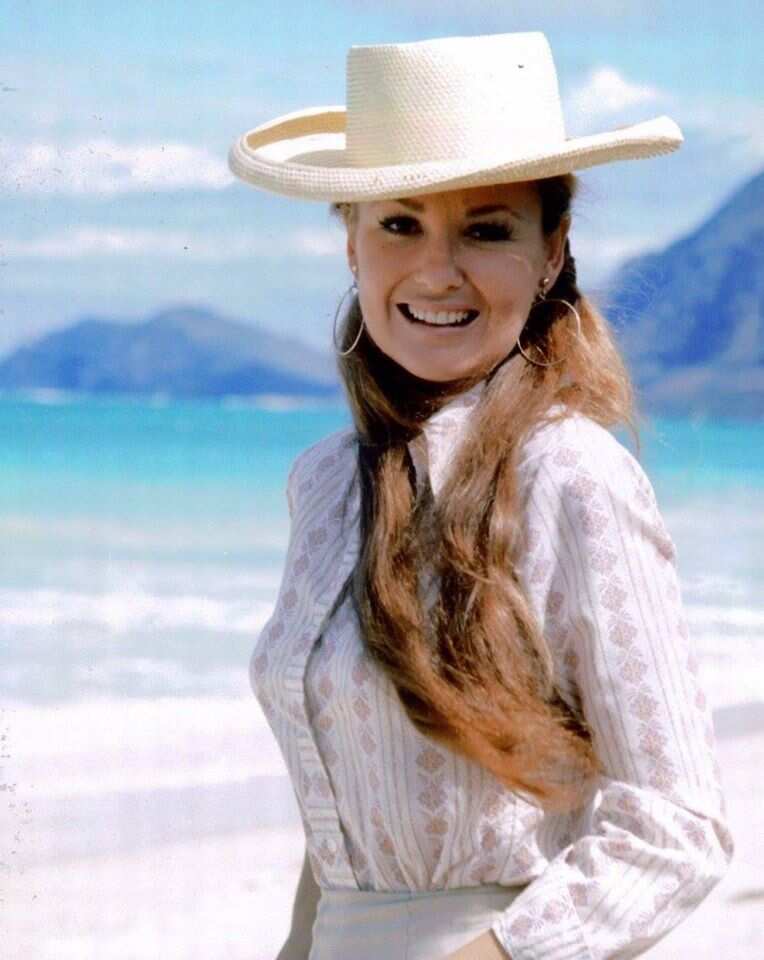 Actress Shelley Fabares got into showbiz at a very young age. Her mother, Elsa put her into modeling when she was just 3 years old. This explains why it was difficult for her to deal with the fact that Elsa suffered from Alzheimer disease later in life.
Fabares was born in Santa Monica, California and was the niece of actress Nanette Fabray. She started acting at age of three, and at the age of 10 made her television debut in an episode of Letter to Loretta. She went on to guest-star on different TV series, before landing the role of Mary Stone in the long-running family sitcom The Donna Reed Show.
Her national popularity led to a recording contract and two "Top 40" hits, including "Johnny Angel," which went to top the charts on the Billboard Hot 100 in April 1962. It peaked at number 41 in the UK, and sold over one million copies, getting a gold certification.
Why did Shelly Fabre leave the Donna Reed Show?
Fabares left The Donna Reed Show in 1963 but would return periodically until its end in 1966. She left to pursue a film career. As a result, she appeared in a number of motion pictures, including three Elvis Presley movies: Girl Happy of 1965, Spinout in 1966, and Clambake in 1967 which by then was the most number of movies done by anyone actress. She went on to act in two other 1960s movies, where she played the love interest of Peter Noone of Herman's Hermits in Hold On! and of a young Hank Williams, Jr. in A Time to Sing.
In the 1970s, Fabares appeared on several TV series, including Love, American Style, The Rockford Files, The Interns, Mannix, The Practice, Mary Hartman, Mary Hartman, and Fantasy Island. In 1971, she starred along with Billy Dee Williams and James Caan in the TV movie Brian's Song, the true story of terminally ill Chicago Bears running back Brian Piccolo which became a sensational success.
Caan played Piccolo, and she played his wife, Joy. In 1981, Fabares played Francine Webster on the CBS sitcom One Day at a Time, a role that she later reprised throughout the series' run.
In 1989, she won the role of Christine Armstrong Fox on the ABC sitcom Coach. Her excellence has earned her several nominations including two times for a Primetime Emmy Award. In 1994, she was honored by the Young Artist Foundation with its Former Child Star "Lifetime Achievement" Award for her role as Mary Stone on The Donna Reed Show.
After Coach ended in 1997, Fabares voiced the role of Martha "Ma" Kent on Superman: The Animated Series. She reprised the role twice, once for a 2003 episode of Justice League and again for the direct-to-video film Superman: Brainiac Attacks in 2006.
Below are all the movies and TV series she has been part of throughput her career.
Movies/ Films
1955 - The Girl Rush as Kim
1956 - Never Say Goodbye as Suzy Parker
1956 - The Bad Seed as Margie
1957 - Jeanne Eagels as the teenage girl
1958 - Summer Love as Daley
1958 - Marjorie Morningstar as Seth's Girl Friend
1964 - Ride the Wild Surf as Brie Matthews
1965 - Girl Happy as Valerie Frank
1966 - Hold On! as Louisa Page
1966 - Spinout as Cynthia Foxhugh
1967 - Clambake as Dianne Carter
1968 - A Time to Sing as Amy Carter
1971 - Brian's Song as Joy Piccolo
1987 - Hot Pursuit as Buffy Cronenberg
1990 - Love or Money as LuAnn Reed
2006 - Superman: Brainiac Attacks as Martha Kent (Voice)
TV series and TV movies
1954–1958 - Letter to Loretta as Marie Schumann Kathy
1955 - Producers' Showcase as Rebecca Gibbs
1955 - Matinee Theater as Young Cathy
1955 - Captain Midnight as Mary Kingsley
1956 - Annie Oakley as Prudy Warren
1957 - Fury as Midge Mallon
1958 - Walt Disney Presents: Annette as Moselle Corey
1958–1965 - The Donna Reed Show as Mary Stone
1959 - The Rebel as Nora Hendry
1963 - Mr. Novak as Dani Cooper
1964 - The Eleventh Hour as Carol Hamilton
1964 - Arrest and Trial as Donna Blaney
1964 - The Twilight Zone as Ellen Tillman
1968 - The Ghost & Mrs. Muir as Vanessa
1969 - Daniel Boone as Charity Brown
1969 - Lancer as Melissa Harper
1969 - Bracken's World as Hilary Saxon
1969 - Medical Center as "Mike" Carter
1971 - Longstreet as Marianne Franklin
1971 - Brian's Song as Joy Piccolo
1971 - Owen Marshall: Counselor at Law as Lorraine Latham
1972 - McCloud as Natalie Rudell
1972 - Cade's County as Stephanie
1972 - The Brian Keith Show as Dr. Anne Jamison
1974 - Police Story as Annette Weiner
1974 - Ironside as Charlotte Black
1974 - The Rockford Files as Jolene Hyland
1975 - The Rookies as Ann McNeal
1975 - Matt Helm as Chris/Tina
1975 - Barnaby Jones as Susan Burke
1976 - Marcus Welby, M.D. as Norma Fritchie
1976 - Spencer's Pilots as Annette
1976-1977 - The Practice as Jenny Bedford
1977–1978 - Forever Fernwood as Eleanor Major
1978 - Vega$ as Linda Stockwood
1978 - The Incredible Hulk as Holly Cooper
1978–1984 - One Day at a Time as Francine Webster
1979 - Hello, Larry as Marion Alder
1979 - Highcliffe Manor as Helen
1980–1981 - Mork & Mindy as Cathy
1980–1985 - The Love Boat as Various roles
1983 - Matt Houston as Barbara Newton
1983 - ABC Afterschool Special as Fran Brogliatti
1983 - Memorial Day as Ellie Walker
1985 - The Canterville Ghost as Lucy
1985 - Suburban Beat as Mimi
1987 - Newhart as Diane Beckwith
1988 - Run Till You Fall as Kathy Reuben
1989 - Murder, She Wrote a Liza Caspar
1989–1997 - Coach as Christine Armstrong
1993 - Deadly Relations as Shirley
1995 - The Great Mom Swap as Millie Ridgeway
1996 - Superman: The Last Son of Krypton as Martha Kent (Voice)
1996–1998 - Superman: The Animated Series as Martha Kent (Voice)
1997 - A Nightmare Come True as Lily Zarn
1998 - Playing to Win: A Moment of Truth Movie as Nancy Erickson
2003 - Justice League as Ma Kent (Voice)
Music career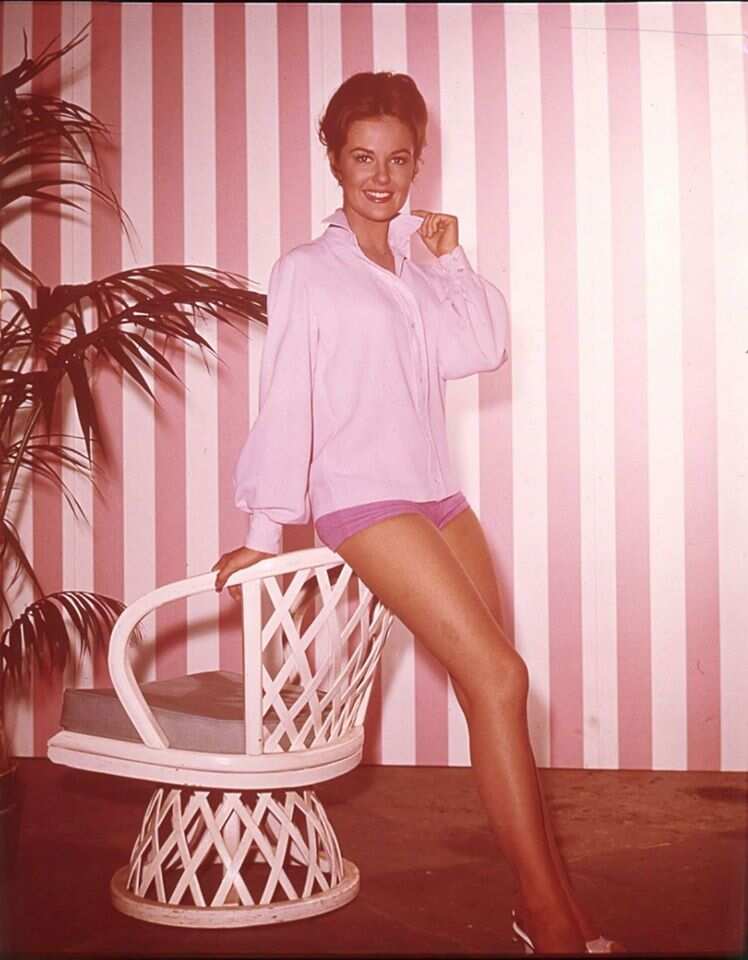 Apart from acting, she also had a career in music. She is best remembered for the following works:
Studio albums
Shelley! -- Colpix CP-426 (Mono)/SCP-426 (Stereo) -- #106, 7/62
The Things We Did Last Summer—Colpix CP-431/SCP-431 -- #121, 10/62
Teenage Triangle—Colpix CP-444/SCP-444 -- #48, 5/63
Bye Bye Birdie—Colpix CP-454/SCP-454—1963
More Teenage Triangle—Colpix CP-468/SCP-468—1964
Soundtrack songs
These include:
"Spring Fever" (1965) w/Elvis Presley from the movie Girl Happy (The soundtrack album only features Elvis' vocals)
"Make Me Happy" (March 1966) from the movie soundtrack of Hold On! MGM Records
"Next Time I Say Goodbye I'm Leaving" (1968) from the movie soundtrack of A Time to Sing (Music From The Original Soundtrack) MCA Records– MCA-1458
Compilations
Rare Items And Big Hits Colpix of 198
The Best of Shelley Fabares Rhino R2 71651—1994
Shelley Fabares Johnny Angel Collectables #9931 July 2005
Shelley Fabares Meets Paul Petersen Collectables Records July 2009
Growing Up-The 1962 Recordings Jasmine 2014
Singles
These are identified based on the year of release, song title, side B, Label and number. They include:
February 1962 - "Johnny Angel"/ "Where's It Gonna Get Me" - Colpix 621
April 1962 - "What Did They Do Before Rock 'n' Roll"/ "Very Unlikely" - Colpix 631
May 1962 - "Johnny Loves Me"/ "I'm Growing Up" - Colpix 636
August 1962 - "The Things We Did Last Summer"/"Breaking Up is Hard to Do" - Colpix 654
December 1962 - "Telephone (Won't You Ring)" "Big Star" - Colpix 667
March 1963 - "Ronnie, Call Me When You Get a Chance"/ "I Left a Note to Say Goodbye" - Colpix 682
October 1963 - "Welcome Home"/ "Billy Boy" - Colpix 705
January 1964 - "Football Season's Over"/ "He Don't Love Me" - Colpix 721
September 1964 "I Know You'll Be There" /"Lost Summer Love" - Vee-Jay VJ632
May 1965 - "My Prayer" /"Pretty Please" - Dunhill D-4001
August 1966 "See Ya 'Round On the Rebound"/"Pretty Please" - Dunhill D-4041
Accolades and nominations
Shelly was one of the most popular actresses of her time in Hollywood. She was practically in every show and portrayed the perfect teenager every young girl wanted to grow into. As such, she amassed a number of awards throughout her acting career. These include:
1993 and 1994- Primetime Emmy Award nominations for the Outstanding Supporting Actress in a Comedy Series Coach
1965 - Laurel Awards nominations for the New Faces, Female category
2004 - TV Land Award nominations for Favorite Teen Dream - Female category for The Donna Reed Show
1994 - Young Artist Award winners of Former Child Star Lifetime Achievement Award in The Donna Reed Show
Shelley Fabares today
If you are one of those people that lived during the Shelly Fabares and Elvis on TV then you most likely miss seeing Shelly on TV. Shelley starred with Elvis Presley in the 1965 movie Girl Happy, and was also one of three leading ladies in 'Spinout' in 1966. This was yet another movie Shelley Fabares and Elvis. The following year she starred in 'Clambake' in 1967 which was her third starring role alongside the King.
So, where is Shelley Fabares now? This is a question that most of her fans would ask. Shelley who is currently 76 years old is not so much on the front line as she used to be. She is still married to Mike Farrell.
Most of her fans have missed seeing her in front of the cameras, though, as her last acting credit was recorded in 1998 for "Playing to Win." For those wondering, is Shelly Fabre still alive? Yes, she is. She may have been involved in an accident that changed her life but she did not lose it in the process.
Is Shelley Fabares still alive? - accident and sickness chronicles
A turning point in Shelley's life came in 1994. It happened that during the construction of her home, she accidentally fell through the floor joists. This fall left her with all the ribs on the left side of her body broken. She had to stay at the hospital for months but finally recovered.
At the time of the accident, Shelley was working as Christine Armstrong in "Coach," from 1989 and 1997. She was treated and asked to make followups. It was during one of these visits that it was discovered that her liver counts were "off the charts." While the cause of the problem was never established, her doctors managed to stabilize her with medicine.
But this was not the end of Shelley's medical issues. She got another medical scare in 1999 when she experienced a sudden esophageal bleed. It became apparent that her progressive liver failure was responsible for the bleeding and as such needed a liver transplant.
It was not until 2 years passed that Dr. John Vierling called her on October 23, 2000, confirming that they had finally found a liver for her. The experience changed Shelley's view on life as she completely changed her approach to life after getting the second chance at it.
Shelley Fabares husband
Who is Shelley Fabares husband? Shelley Fabares's husband, actor Mike Farrell, has been supporting her for years. The couple tied the knot in 1984 when she was working on "One Day at a Time," and he had just finished "M*A*S*H."
Shelley Fabares and Mike Farrell met in 1970 when Shelley was a guest-star in Mike's TV series, "The Interns." However, they did not hit it off immediately. They later reconnected at a CBS affiliate convention twelve years later, became friends and later married.
Four years before Shelley married Mike, she had divorced her first husband of 16 years, Lou Adler. It was Mike's second marriage too. His first wife was actress and screenwriter Judy Farrell.
After walking down the aisle, Shelley became the stepmother of Mike's two children. Sadly, they didn't like the change due to a painful divorce between Mike and Judy. Shelley revealed that the divorce between Mike and his first wife was very difficult for the children. Becoming Mike Farrell wife was not easy but with hard work and patience, the two managed to build two solid homes which were what they wanted all along.
Besides that, Shelley lost her close friend and "The Donna Reed Show" co-star Donna Reed to pancreatic cancer in 1986. Her mother, Elsa also fell ill around the same time.
Shelley Fabares net worth
According to Celebrity Net Worth, Shelley has a net worth value of $1.5 million. This is a significant amount considering that she has been active in showbiz. She has accumulated the money over the years through her acting and singing career, both of which she excelled. She may have suffered a few blows in life, but that did not make her fail or give up.
Shelley Fabares, also known as Michele Ann Marie Fabares is a strong woman. She has endured so much in life, and achieved a lot in her career. She is also happily married and enjoying her 70s with her husband.
Source: Legit.ng