Most relationships are fantastic when both sides are not afraid to express their true feelings. Many women melt when they receive an 'I love you' message from their sweetheart. Every man can get inspired by our 75 love message for my wife ideas that can make his lady happy.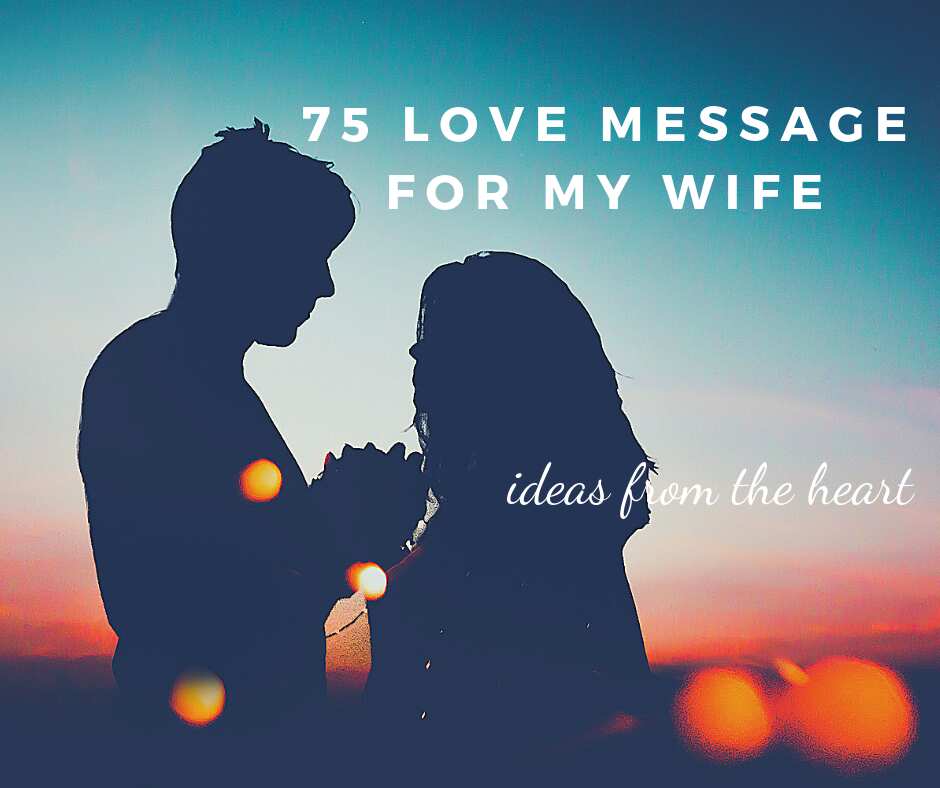 Even if you prefer showing your deep love through deeds and actions instead of using romantic quotes, it can be a neat idea to send a beautiful and touching love text for her at night, for a special occasion, or just because you want her to smile.
Love messages for my wife
It is better to voice your passion from the bottom of your heart. Sometimes it is difficult to find the right words that suit your most precious moment the best. Luckily, there are many famous romantic quotes and unique SMS examples that are meant to help you to amaze your cherished lady.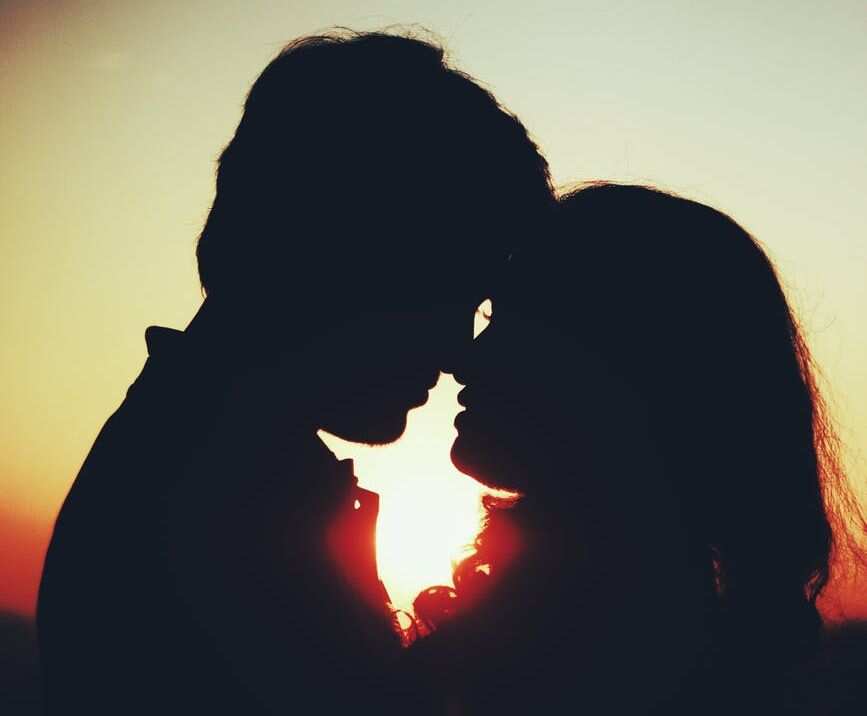 Romantic love messages
Show her you care by sending these texts:
I am willing to spread my wings and fly around the world if you stay with me. I want to give the whole world to you, my fancy doll.
I was drowning in the chaos of work and life until I got to know you. My enjoyment, you are my only sunlight and passion that drives me away from the mess into the happiness and emotional comfort.
I dissolve in you just like sugar melts in the water. You are my one and only sweetheart.
I am proud of our team. We only have two people, you and me, but our devotion makes it a fantastic squad that can fight with darkness and turn on the light of positive emotions and genuine passion.
I love to look into your eyes. They reflect my happiness.
I am not a romantic man, but I am deeply in love with you, and I want to shout how happy I am until the end of times.
No one can admire you as much as I do. I think my fondness of you is strong enough to survive the arctic cold and tropical heat any relationship could come across.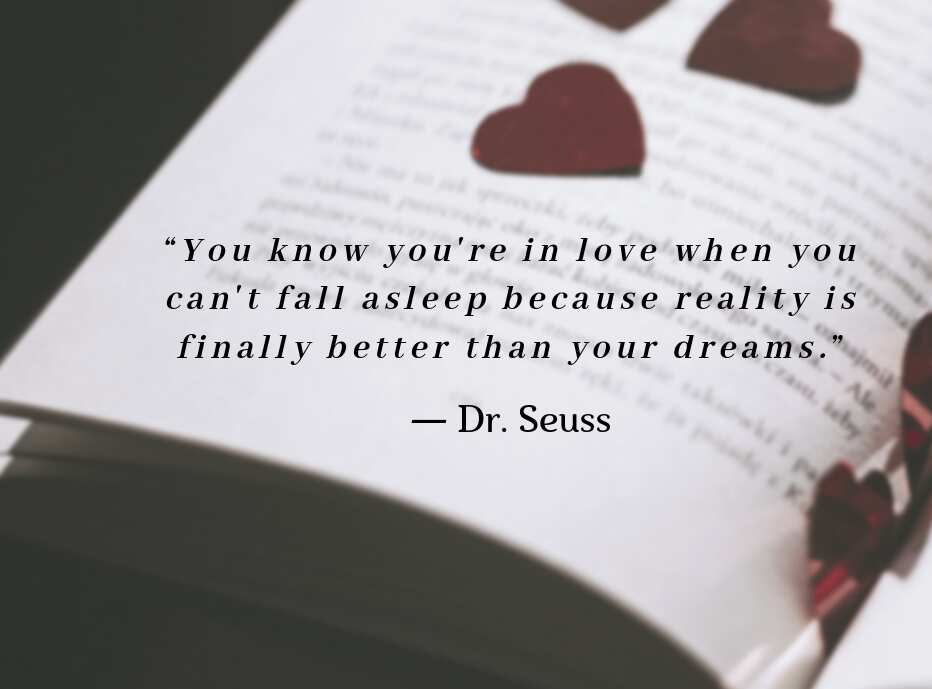 Love messages for her
Here are the most amazing messages you can send to your loved one:
I adore you so much that I am afraid to voice my feelings because I fear that words can make you vanish like my dream.
My honey, you are a perfect gift from Heaven. You are my little angel whose wings are hugging me so tightly as if giving me the feeling of comfort and security.
Last night I was dreaming about the most wonderful girl that could be mine. The next day I kept smiling like a crazy person. Do you know why? The girl I saw in my dreams was you, and I am lucky that you are mine in real life.
She is my girl. She is my luck. Did I say 'she?' I meant you, my darling.
Before you, I looked at life as at the combination of black and white colours with grey shadows. With you, I finally see the bright colours that make me happy and bring love into my every day.
No book can describe my feelings to you. My passion is more powerful than the combined wisdom of all the authors that have ever existed.
I never knew that I was rich until I met you. You are the most expensive gift in my life.
Sweet love messages
You know how much I love chocolate, so I can compare you with a candy that has caramel filling and chocolate topping. I relish you, my sweetheart.
You notice only the best sides of my character. I feel your passion even when I dream at night, and it makes each dream so sweet and tender that I wish to share it with you.
As a real sweet tooth, I have never been addicted to candies as much as I am addicted to you, my darling.
If I were a cupcake, you would be the delicious vanilla filling to me. Without it, the cake would lose its fantastic flavour. Without you, I would lose myself.
I do not need a box of chocolate candies because I already have you. You sweeten my days and coat my nights with sugar.
My candy girl, you are too sweet to be real. I am so afraid to wake up because I fear that you are only my dream.
I want to turn into a bee and serve you, my queen. I would make honey and sweeten your days just like you purify my heart.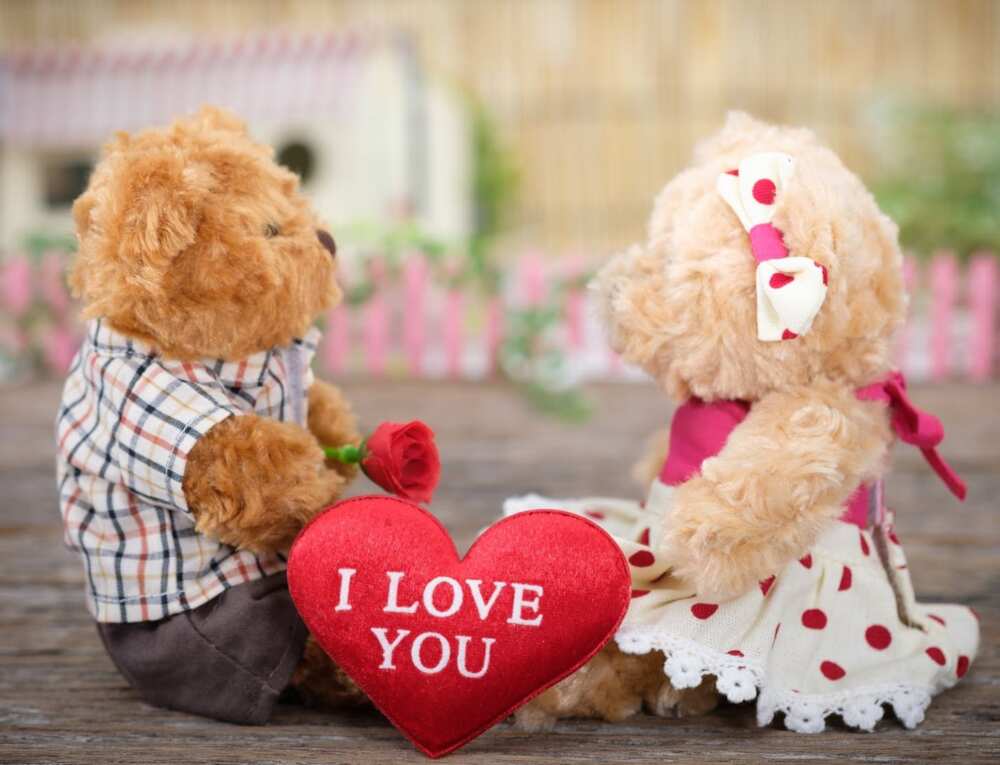 I love you message
Use these simple texts to prove your love for her:
I adore you like a bee loves the flowers. You are my honey, my dream, my everything.
Without your beautiful petals, I would turn into grass. With you, I am a stunning flower. I love you.
I am not good at saying 'I love you' so I would send this short message as a virtual kiss.
You are like my favourite book. Each page shares wisdom and gives me an understanding of how much I admire you.
Listen to the trees. Their leaves whisper how much I cherish you.
I never get tired around you. You fill my heart with extra energy and give me the strength to overcome life difficulties. I adore you.
You are my life battery. When I feel that my power is soon to go off, I kiss you and respire your belief in me.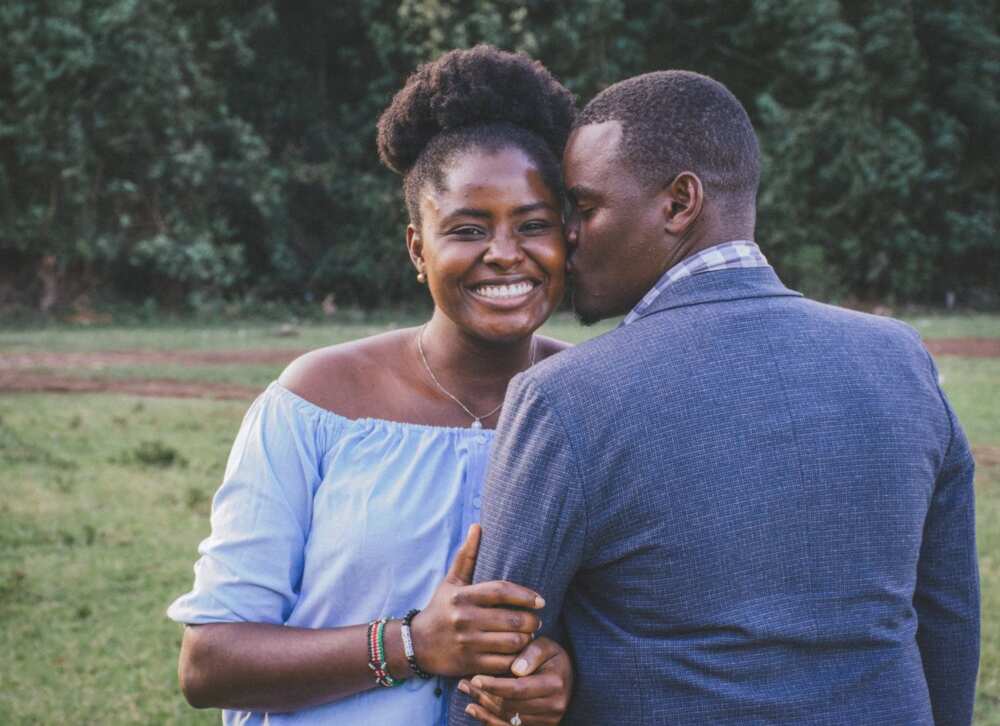 Love message for my wife
What is the best way to tell your wife that you love and adore her?
I finally live to the fullest. My heart is no longer empty because you, as my wife, have filled it with real feelings and a true passion for new life adventures, with you by my side.
I feel like a child when my wife hugs me. You are my passion, my dreams, my comfort, and everything I have ever dreamed of. You are my caring angel, and you give me the feeling of security and a chance to forget about all the troubles that exist in my adult world.
I have only one lifetime, and I want to spend it with the only woman in the whole universe who brings a smile on my face, makes me laugh, feel alive, and happy. I mean my wife, of course.
No one is perfect. I am only delighted that you pay no attention to all my imperfections and notice only the good sides in me. I still cannot believe that I have such an unbelievable wife.
Thank you for the emotional changes that entered my life as soon as I called you my wife. Just one glance of your beautiful eyes brightens my life pathway with love and happiness. I cannot describe how I feel when I look into your face and hug you tightly in the evenings.
Now I know that God loves me and cares about my life. Our Lord has given me the most precious gift in the smile of my wonderful wife.
When I was a teenager, I told myself that I would never marry. Only when I found you, I changed my mind and decided that you were the only woman who I could ever call my wife. I will love you forever.
Deep love messages for her
Here are some deeply emotional messages you can send to your loved one:
Two people who feel happy even in the complete silence are genuinely in love. I enjoy sharing such silent moments with you, my sweetie.
When you smile, I imagine how the gates to Heaven open. You are my angel who I love so much that I will be lucky to stay by your side till the end of our days.
When I embrace you in my arms, my mind becomes free of all the problems and worries. You are my sort of sedative.
My love towards you is the start of my life full of passion, adventures, hope, and belief in a glorious future.
I did not live before our first date. You breathed life into my heart and soul. You brought faith into a fantastic future together.
You are my magical wings. Without them, I will not be able to fly in happiness and affection.
I spend my day at work thinking of you. Time is so slow when you are not around. But it runs too fast when we are together. I wish I could stop the time when I am with you.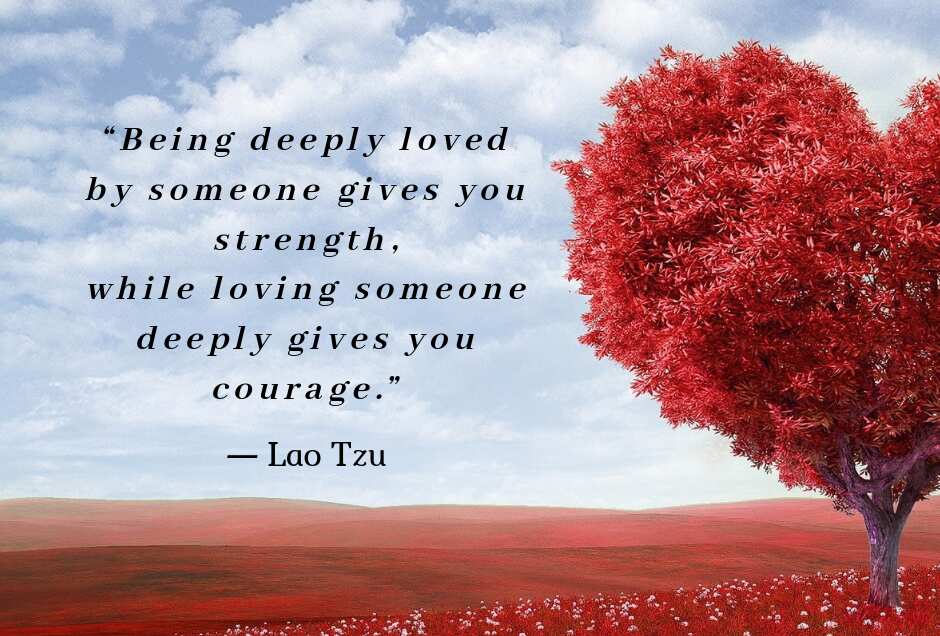 Love text for her
Here are some amazing variations to choose from:
So pretty and innocent, you have become my life landmark. You make me better and softer, and this is why I admire you so much.
Can I admire you more than I already do? I think no. My feelings are so powerful that I can easily drown in the ocean of my love towards you.
Give me a hug, send me a kiss. I am your mug full of love and bliss.
Roses are pink, and the skies are blue. I cannot think clear without you.
You bring sense to my existence and enrich my life with positive emotions.
You are my Christmas wish that has finally come true.
I prayed to find love. My prayers were answered when I got acquainted with you.
Loving you SMS
Text her a simple message that will make her day.
True or false? Love or passion? I would say 'adore you' and 'true' when I think of you. I hope this romantic message finds you in a perfect mood, and you will text me back with a kiss.
My dear, this loving you SMS is meant to bring a smile on your face. Your smile makes me happy. My heart jumps each time I hear your sweetened laughter.
I am the most blessed man in the universe because I have a lovely woman to think of, hug, and kiss.
Sweetie, I wanted to wrap my love into this SMS, but it is bigger and more profound than the words can describe.
Sweetheart, this SMS is a quick reminder of how much one man loves his most wonderful woman in the whole world.
Honey, have you seen my heart? I think I have left it with you this morning.
My heart pulsates so fast when I look at you. In my eyes, you are the most beautiful angel who flew from Heaven to our Earth to steal my love.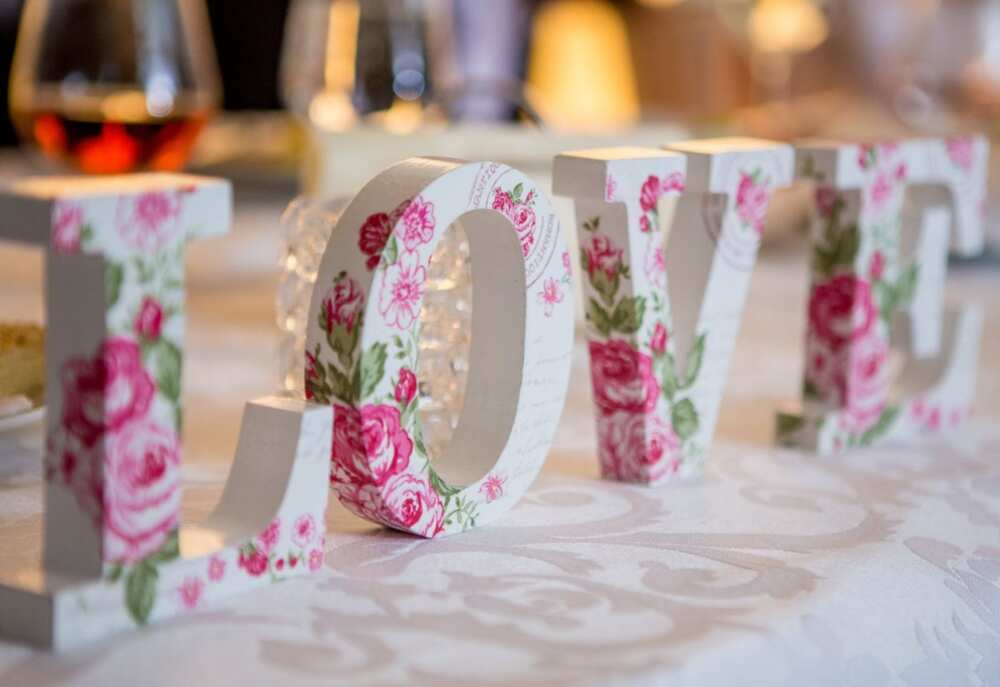 Love messages for her from the heart
You may choose to send her one of these amazing heart-warming messages:
You are my air. I cannot inhale enough of your love and beauty. I mean it from the bottom of my heart.
I will never agree to be alone again. You have shown me how extraordinary my life can be with you by my side.
I no longer care whether it rains or not outside. With you, my life is always lit by the sun.
Just like spring wakes up the flowers and plants from a long winter dream, your love keeps me awaken from years of loneliness. You cannot imagine how deep my feeling is.
I would be happy to live on an isolated island if you are to live with me. I do not need anything else in this world except for you and your affection.
My only wish is to make my deep feelings towards you last forever.
I wish I could compose a song and devote it to you, but I am not a musician. I still adore you and want you to know this.
Romantic messages
Look to these messages for inspiration:
I still have no idea what I did to deserve such a gorgeous woman. You are my excellent gift from the universe.
I felt the silence in my heart and soul until I met you. You are my universe that makes sense and fills my life with the most romantic sounds.
I am happy to spend my whole life with just one girl. I cannot imagine us being apart, now since I have got to know you closer.
Can my feelings be so light and beautiful? With you by my side, anything is possible.
No other person can understand me as perfect as you do. I am probably the luckiest man on the Earth to have touched true passion.
Like I cannot imagine my morning without a cup of coffee, I cannot imagine starting my day without a message to my sunshine.
You are my joy for every day of my life. From now on, I will never be sad because you make me ecstatic and happy no matter what obstacles surround me.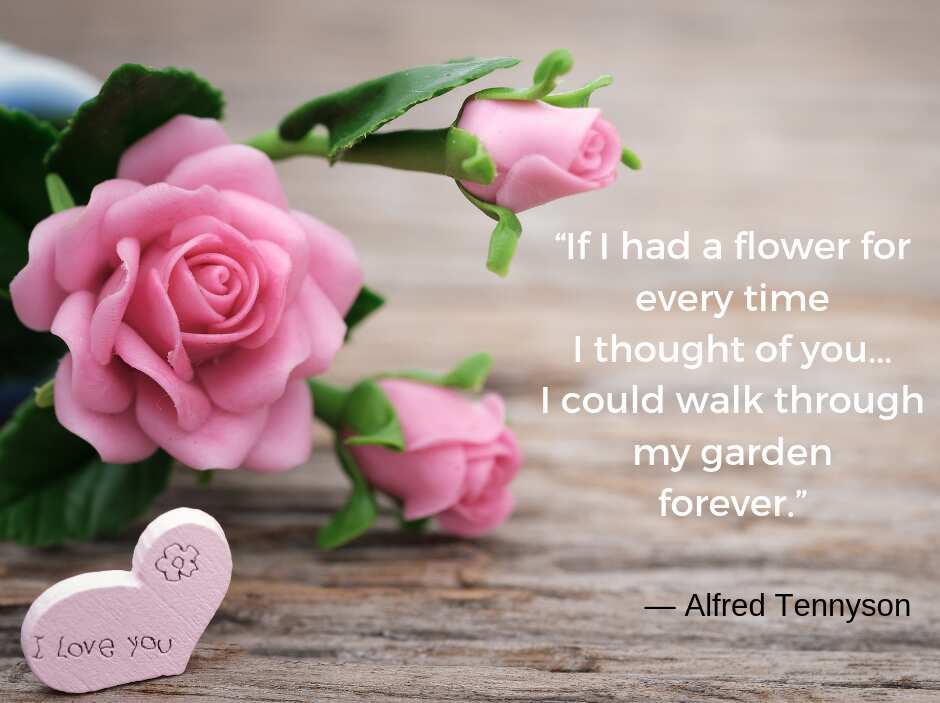 Romantic quotes
Here are some short romantic quotes that will please her:
In her smile, I see something more beautiful than the stars.
I love you the way a drowning man loves air.
I am catastrophically in love with you.
I love you. Remember. They cannot take it.
You must allow me to tell you how ardently I admire and love you.
Any love message for my wife or famous quote from the above selection can be heart-melting and soul-touching if you send it via SMS, email, or paper letter to the woman who you cherish and adore. Such simple surprises are the most sacred and blessed details in any relationship.