Evangeline Lilly bio: age, height, husband, net worth
There are some celebrities whose impressive performances have etched their names in the minds of fans. Evangeline Lilly is one of them. The beautiful Canadian actress played an outstanding role in the TV series Lost, where she assumed the role of Kate Austen. Since then, she has made good books of many entertainment lovers so that many love to watch her performances on the screen.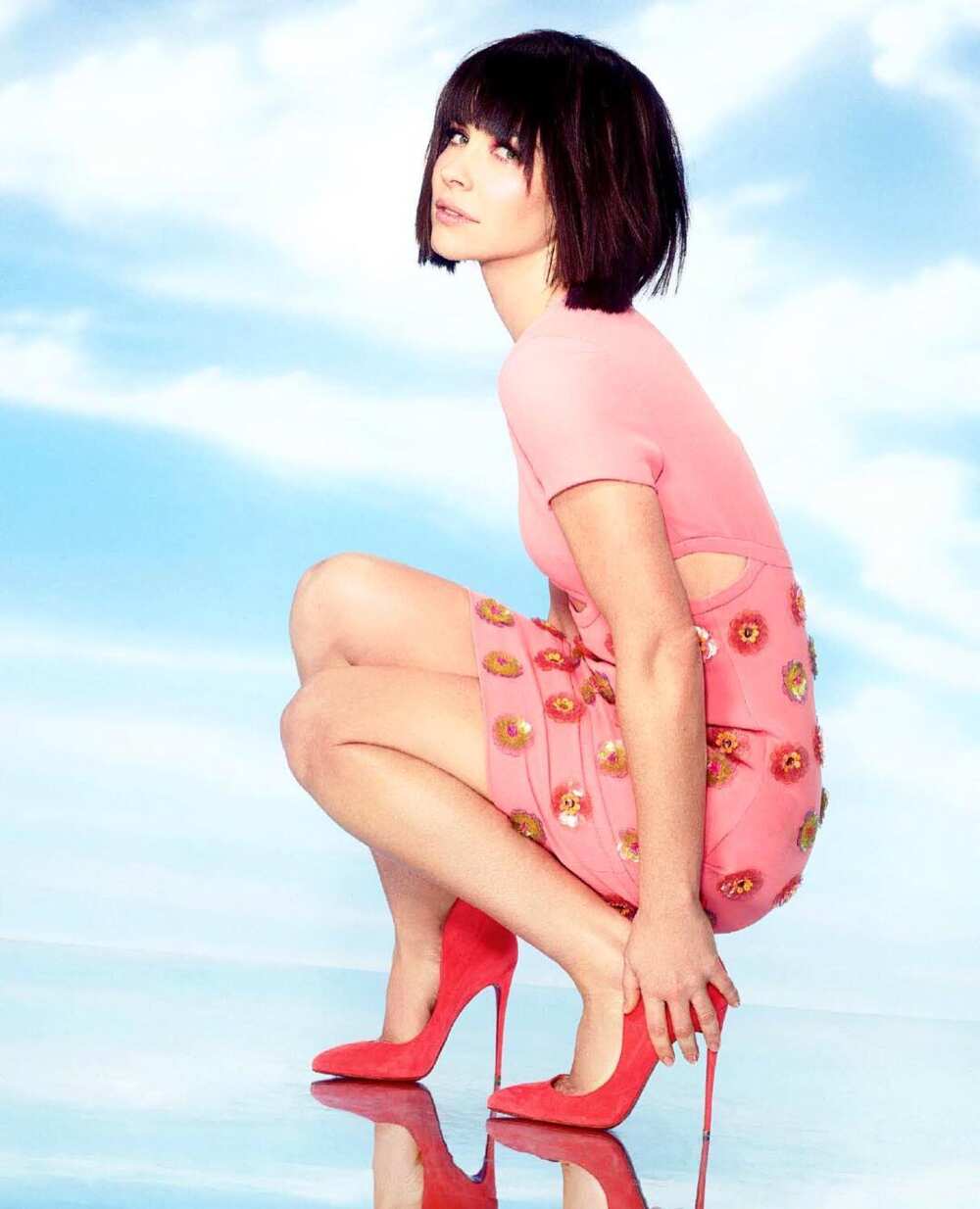 Evangeline did not only rise to stardom through this acclaimed role, but she was also nominated for the Golden Globe Award For Best Actress In A Drama Series. Then, she won a Screen Actors Guild Award. In 2008, she featured in the Academy Award-winning war movie, The Hurt Locker, playing the role of Connie James. Other interesting details about her life, career and relationship are discussed in the following paragraphs.
Evangeline Lilly profile summary
Full name: Nicole Evangeline Lilly
Date of birth: 3rd of August, 1979
Place of birth: Fort Saskatchewan, Alberta, Canada
Nationality: Canadian
Partner: Norman Kali
Profession: Published author and actress
Height: 5 feet and 6 inches (1.68 m)
Weight: 55 kg
Religion: Christianity
Eye color: Green
Hair color: Dark brown
Who is Evangeline Lilly?
Nicole Evangeline Lilly was born in Fort Saskatchewan, Alberta, Canada. She was brought up by her mum, who worked as a produce manager and her dad, who was a home tutor, with a specialty in economics. She has two other sisters. Additionally, Evangeline Lilly young days were spent in British Columbia.
She attended W. J. Mouat Secondary School in Abbotsford, British Columbia, Canada. While in school, she played soccer. She also doubled as the vice president of the scholar council. Evangeline was working while still in college to make ends meet and also pay her tuition fee. She served as a waitress, did lubricant and oil changed job on large rig automobile and also worked as a flight attendant for Royal Airlines.
The award-winning actress has been a Christian from a young age. She also has an unquenchable passion for humanitarian causes and World development. This motivated her to study International Relations at the British Columbia University.
How old is Evangeline Lilly?
Evangeline Lilly age is 40 years currently. She was born on the 3rd of August, 1979, and will be 41 years old by August 2020.
Her body measurements
How tall is Evangeline Lilly? Evangeline Lilly height is 5 feet and 6 inches. She also weighs 55 kg (121 pounds). She does her best to follow a raw diet while training hard to stay in shape. From her physique, one cannot dispute the fact that Evangelist Lilly hot figure and corresponding height qualify her to be a model with her green eyes and dark brown hair.
Evangeline Lilly acting career
Her career as an actress kicked off when an agent from Ford Modelling Agency discovered her while walking the alleys of Kelowna, British Columbia. She collected the agent's business card but did not give acting a thought instantly. She finally called the agency's office, and they gave her multiple roles in commercials and a non-speaking portion of the TV shows, Smallville and Kingdom Hospital.
One of Lilly's friends urged her to audition for ABC's Lost film. She gave it a shot, though she was not expecting to get a casting role and she thought Lost was a mediocre TV show. She auditioned for the role of Kate Austen alongside 75 other women. The writer and co-creator, Damon Lindelof, in collaboration with the executive producer and co-creator J.J. Abrams, expressed that they knew at once that she was the perfect girl for the role.
The role nearly became a mere dream to Lilly due to difficulties in obtaining a work visa to enter the United States of America. Her application was eventually considered after almost twenty tries. Because of that, she entered Hawaii for shooting a day late. How old was Evangeline Lilly in Lost? Lilly was 25 years old when she joined the cast members. As of when the series ended, she was 31 years of age. She came up in 108 out of the 121 series.
Interestingly, the star actress was praised for her performance in the episode, Eggtown. In 2007, Evangeline Lilly movie and role portrayal was elected as the number one on the list of Sexiest Women on Television by TV Guide. She stated that she was contemplating taking a break from acting to concentrate on her charity and humanitarian feat. She sees her great profile roles as a means of advancing her humanitarian efforts, and not just to achieve popularity.
Career progression
In 2010, Evangeline shifted her interest to children's literary works. She also declared on The View that she positions writing and being a mother as a top priority, but she appreciates acting as a day job. So, she will continue acting when necessary. She took a short break and declined a considerable number of offers that year until 2011 when she appeared as Bailey Tallet in Reel Steel. She journeyed to Los Angeles to get the role after the director sent her the screenplay.
Also, in 2012, Lilly featured in Peter Jackson's three-part of the adaptation of J.R.R Tolkien's The Hobbit as Tauriel. Lilly was very eager to accept this role, having been a lover of Tolkien's book since she was 13 years old. She underwent discipline for swordplay and archery as well as the stipulated language (Elvish language) for the role. In 2015, she played Hope van Dyne in the superhero film Ant-Man. She later reprised her role in Ant-Man and the Wasp in 2018, and Avengers: Endgame in 2019.
Evangeline Lilly book
Evangeline published the book titled, The Squickerwonkers. While commenting on the book, she revealed that she first conceived the idea when she was 14 years old. Director Peter Jackson was the one who wrote the foreword of the book, and Johnny Fraser-Allen handled the illustrations.
The proud author described the publication as a graphic book series designed for children, asserting that the publication is about a little girl who joins a group of characters, which she interpreted as the Squickerwonkers. They are unusual outcasts with particular vices.
Who is Evangeline Lilly married to?
Lilly is in a relationship with Norman Kali. After their first meeting in a set of Lost Kali served as a production assistant. They entered a love relationship in 2010. Lilly told the Ocean Drive that she does not believe in forever promises. According to her, they are not realistic. She has no plan to marry her long term partner and the father of her children.
However, she buttressed that they are so much in love, and they hope to love each other, except that they do not see the need for tieing the knot. Before 2010, Lilly had her first public relationship with the Canadian hockey player Murray Hone. Apart from their courtship days, their union only went on for a year. They wedded in 2003 and separated in 2004.
She entered another relationship with Dominic Monaghan the same year she divorced. Lilly and Dominic were a couple for five years until 2009 when Monaghan broke up with the actress over cheating claims. Still, the two ex-lovers are on good speaking terms and civil with each other.
Evangeline Lilly husband
Norman Kali is an American actor, director, and production assistant. He was born in Hawaii on an unstipulated date in 1978. Despite his popularity, there is limited information about him. The 41 years old hottie contributed to the production of North Shore TV series and some other movies such as Special Delivery and The Prince Of Motor City. He had troubles in high school, so he dropped out at the age of 16.
It was uneasy for him to earn a living since he has no diploma, so he moved from job to job. At 18, he relocated to Hollywood where he got an offer as a production assistant. He was persuaded that with determination and hard work, he would become an expert.
Although things did not work out at once for him, with persistence, his hard work eventually paid off in 2003 when he landed a job offer as a production assistant for Tears Of The Sun. This high profile film built his confidence and also encouraged him to aim higher. Fortunately for him, he also served as a production associate for The Big Bounce and 50 First Dates.
Does Evangeline Lilly have a baby?
Yes, Lilly and her sweetheart, Norman Kali, have two kids. Lilly delivered their first child in May 2011. The boy was named Kahekili, which is interpreted as thunder. She explained that they chose Kahekili as his name because there was an epic thunderstorm while she was putting him to bed.
In 2015, when she made it to the red carpet with her bump, she disclosed to E! News that she would be due in September 2015. According to her, she has been lucky as pregnancy has been easy, and she loves being pregnant. In her words, she said:
I'm one of the lucky women who just had a blissful pregnancy, but I wanted to adopt four. My partner and I have really been through the wringer in the adoption world and it's hard, so we'll see that happens. Life is magically beautiful, and it brings you what is perfect.
She finally gave birth to their second child on the 25th of October that year.
How much is Evangeline Lilly worth?
Evangeline Lilly net worth is about $15 million. The most significant portion of this income comes from Evangeline Lilly movies and TV shows.
Evangeline Lilly is one of the best-gifted actresses that the entertainment industry is blessed with. Her love for her family and the radiance she exudes as a mother are super amazing.
Source: Legit.ng