Most touching love messages for boyfriend
Men appreciate a warm attitude no less than women. They accept compliments and confessions of true love with gratitude. If your man is far away from you now, we offer a wonderful way to brighten up the loneliness. Select a beautiful love message for him, Let the love messages for boyfriend say how much you love him and how hard it is for you when he is not around.
The best romantic love messages for beloved man
Choose short love messages you like the most and please your man with sweet loving you SMS:
My dearest man, I recall the time when saw your photo for the first time, just read a couple of phrases addressed to me as a stranger in your life. The threads of our destinies intertwined so strongly. I felt something unusual when I was going to our first meeting. No, my heart felt this. I was lost in my feelings then, but I understood that a miracle was happening, two souls found each other. Now I can scream to the whole world that I'm happy, although everything that occurred at that time stunned me. I only know that I fell in love. I always want to be with you.
You are the only man in my heart, my world, my universe. Your look drives me crazy. Your voice makes the heart beat faster. You are all the most precious and desired for me. Without you, I can't breathe, exist, live! You are my bright ray of happiness. I love you so much!
I want to fall asleep in your hands to wake up from your warm breathing, to sit near when you're doing something. I want to watch the movie laying my chin on your chest, breathing in your scent, so fresh and warm, when my nose is near your neck. I want to keep your hand in mine walking down the street. I want all this because I love you madly.
No one will ever understand my feelings for you. All this because no one else on Earth is gifted with such bliss to love to insanity, to the point of absurdity, completely trusting a person and not demanding anything in return. I just want to make you happier!
READ ALSO: Top 10 Valentine SMS for girlfriend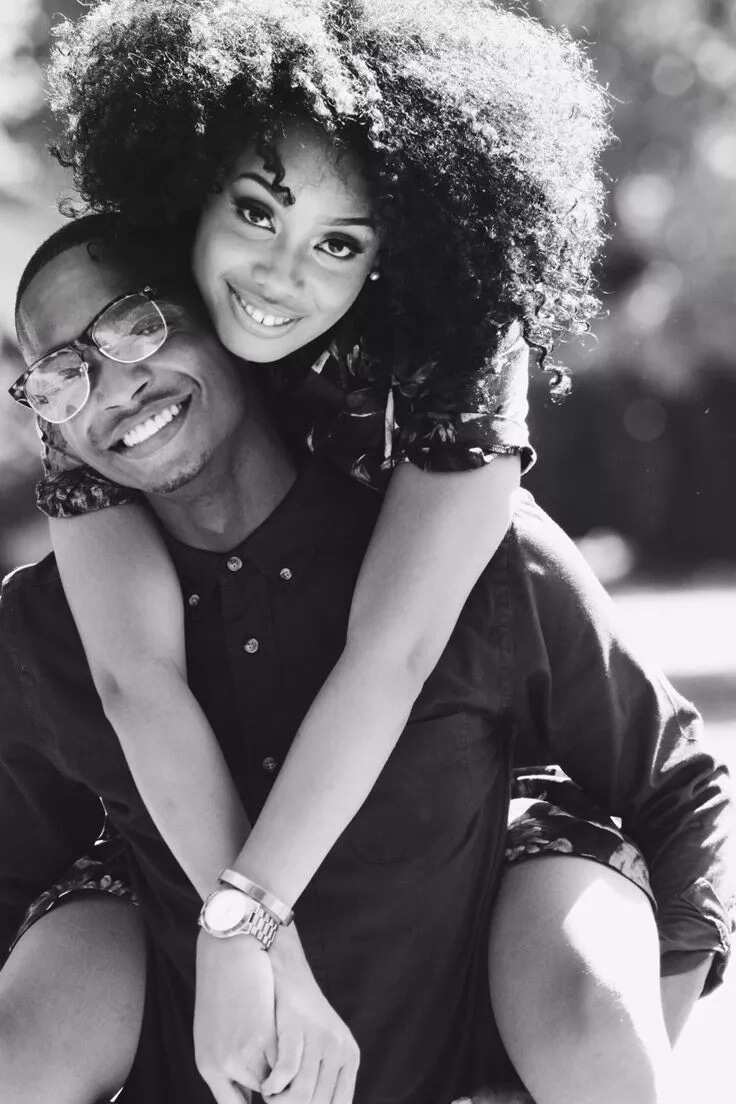 You are infinitely good, phenomenally intelligent, extremely attractive, divinely handsome, extremely honest and crystal-clear, unprecedentedly talented, simply incomparable...Beast! Well, I'm in love with you like a Beauty in a fairy tale!
You have something incredible, unique, unusual, very gentle, charming, something that others do not have...You have me. Protect me.
It's stupid to fall in love, especially since the first feeling was unrequited. But no, I fell in love again! And so deeply, so passionately that it seems that I never had such a feeling. My heart does not knock as loud and strong as described in novels, but it lets me know that you are the person for whom there has always been a place in my heart. And now it's full. I love you so much!
I can't live without you, I need you as air. Without you, I'm just a little lost girl in this world. But with you, I'm on top of happiness. When you're near me, I feel that you need me as much as I need you. Do not think that I do not dream about you when you're not around. When you are far away, I love you thousands of times stronger.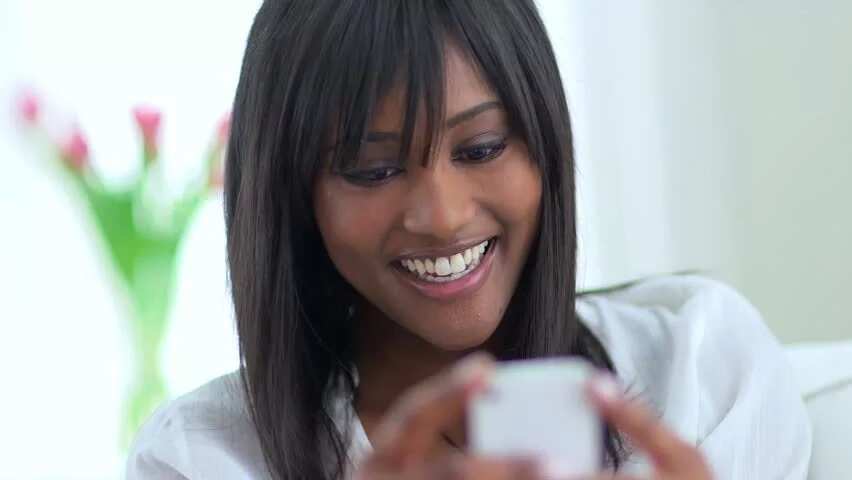 You are such a perfect man that I barely could meet someone better than you. You are the meaning of my life and I really, really love you. I want to be only with you! Know that on earth there is a heart that loves, waits and knocks for you every day. Yes, my dear, every day. I love you very much.
You know, when I see your image, my heart freezes. But when I start thinking about you, it beats furiously tearing the veins and striving to you. I want to enjoy your beautiful smile every day. I want to see how happy you are. I love you very much and look forward to meet you.
My most beloved man, I do not live without you - I just exist! I do not need expensive gifts, soft toys, chocolate - I need only you. Waking up in the morning every time, I understand that I live for you. When you stand next to me it's so warm. When you talk to me, does not matter what, I feel hot. When you meet me kissing my cheek, your lips don't leave a burn on the skin - it forms in my heart! And it does not hurt me at all. I love you more than life.
When you first kissed me it was so divine. This was the beginning of the story with no end. This is the first impulse of our love - tender, eternal, affectionate, passionate, burning, enticing, piercing, sleepless, merciless. Happiness, smile, anticipation, joy of meeting - thank you for all these things. I fell in love with you forever.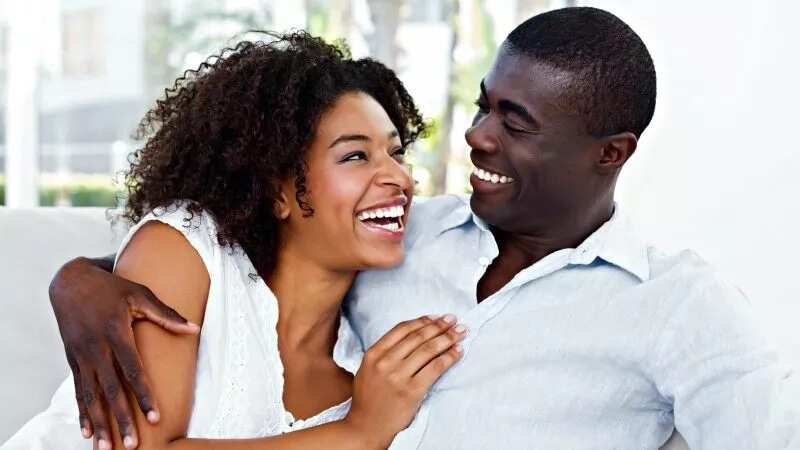 I never thought that I can know someone so well and at the same time feel that there are still so much mysteries in this person. I never knew that the words "I love you" may always sound like the first time. I never met a man in whose presence an hour passes like a minute and with whom I would never want to part. I really did not have such a close and dear person. Darling, I've never loved so strongly before meeting with you.
I want to make you the happiest man on this earth! I want to enjoy your presence every minute you're with me and to give you all my tenderness, warmth, caring, affection...I love you!
The door is so heavy! I can never close it and leave because even if I'm angry, darling, anyway I love you.
I give you my big heart! Take and possess it. I entrust it to your beautiful, strong man's hands. Let it tremble in them. Just do not drop it and do not burn your fingers because it's so hot!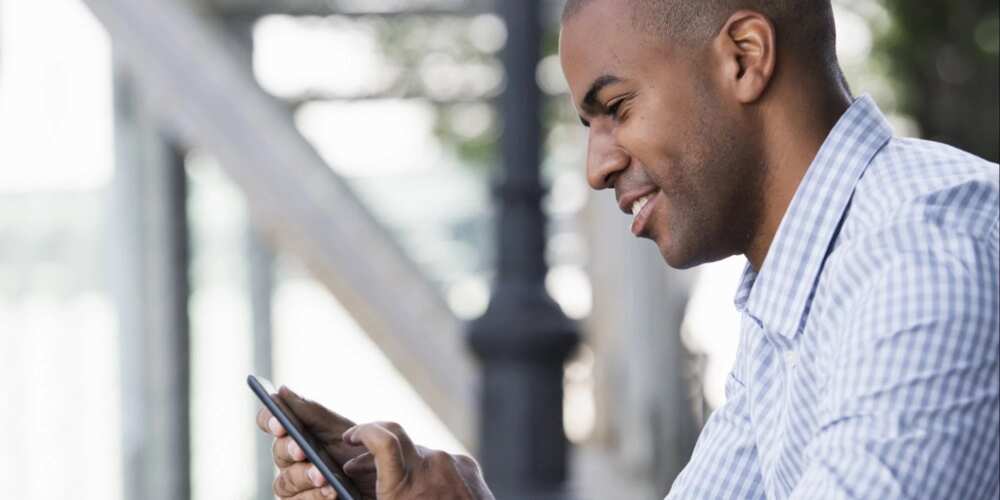 I love you every single second, minute, hour, day, night, week, month, and year. We found each other among a million and now we are two halves of one big heart. If you do not think so, then I can't live anymore, because half of the heart can't knock.
I love you madly! You are the dearest person in my world! Please forgive me for all the bad things that I did! I really treasure you and our relationship!
I want so much to cuddle to your chest, touch your lips, hold your hands, hug and never let you go! I love you!
I asked God for shelter from the sun - he gave me a tree. I asked for water - he gave me a river. I asked him for a friend - he gave you to me.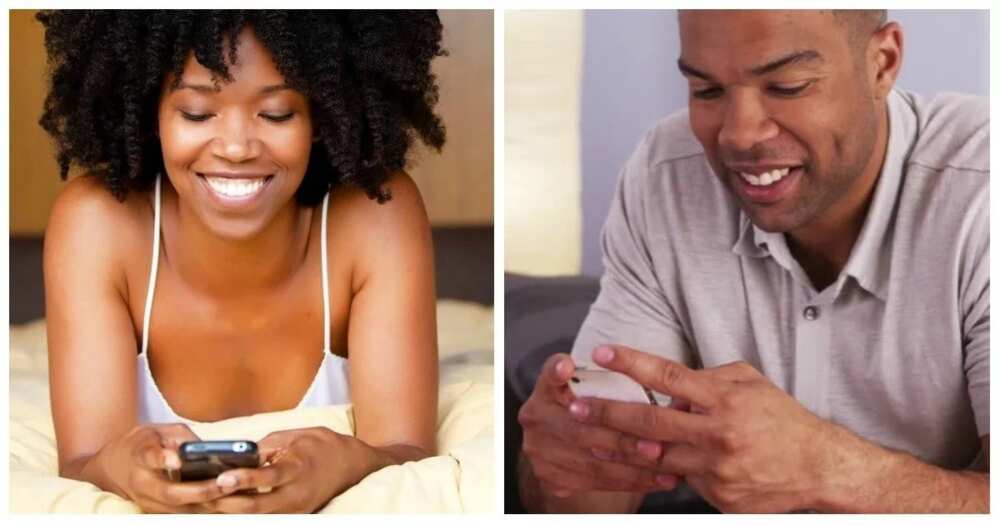 If you'll live a hundred years I want to live a day less so that I can't spend a day without you. If you'll jump from the bridge I will not jump with you - I'll catch you below. Even if everyone hears what you're talking about, only I hear what you're silent about, because I really love you.
Do you want me to tell you a secret? There was a time when I did not love you. But that was before we even met.
My best man in the world, I'm grateful to fate for the fact that it introduced me to you. You are my dream, my ideal. Every minute spent with you seems to be the most pleasant moment. I want so much to do something good for you, I want to please you. I confess to you in love and not at all embarrassed about it. I love you, my only one, desired and unrepeatable. I want us to be the happiest couple. Let our love inspire us both.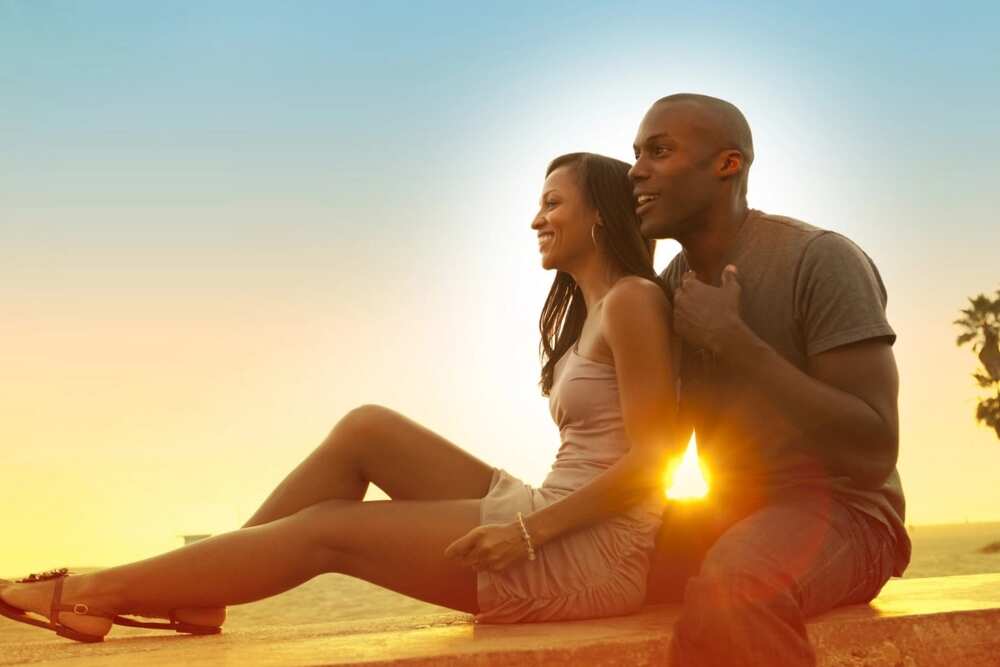 The main thing in our life is love. It makes us happy and kind. Every loving person can perform the most extraordinary deeds in the name of a loved one. I am grateful to you for making me the happiest in the whole world. Your angelic character, tender smile, passionate kisses inspire me every day. I love you and want to always to be only with you. May you always be lucky and let your cherished dreams come true.
The most powerful and beautiful feeling in the world is love. Each of us experienced the exciting moments of meeting with a loved one. From a small twinkle, this feeling grows into a huge fire that can't be extinguished. You ignited this great feeling in my heart. I love you and want to always be side by side. Only with you I can be really happy, feel like a small child, protected and loved.
I'm so glad that I have you, my long-awaited prince. Every day I thank fate for such a royal gift. After all, you are a dream of any girl and therefore I am the happiest person in the world. Next to me, you are so courteous, attentive, kind. I love you madly and hope for reciprocity. Let our love blossom more and more with each passing day, let our feelings be beautiful and pure. Let the constellation of love always shine above our heads.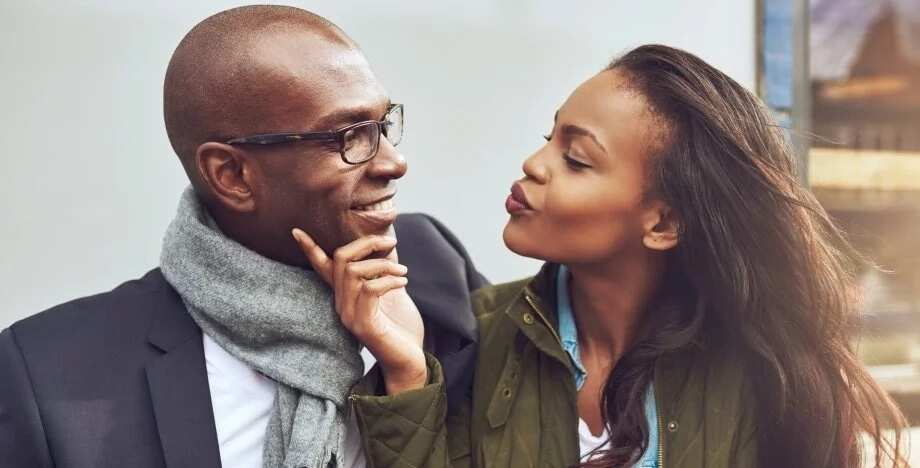 Please your man with these love text messages. Your relationship will become even stronger than before because every guy dreams about a devoted and tender girl next to him. Touching love messages will help you to express the depth of your feelings.
READ ALSO: Romantic I love you SMS for her
Source: Legit.ng