50+ love memes for every occasion to send to your significant other
Love is a universal feeling, and as a result, it will forever be a source of inspiration across all creative mediums. One of the recent and trendiest ways of expressing affection is the use of love memes.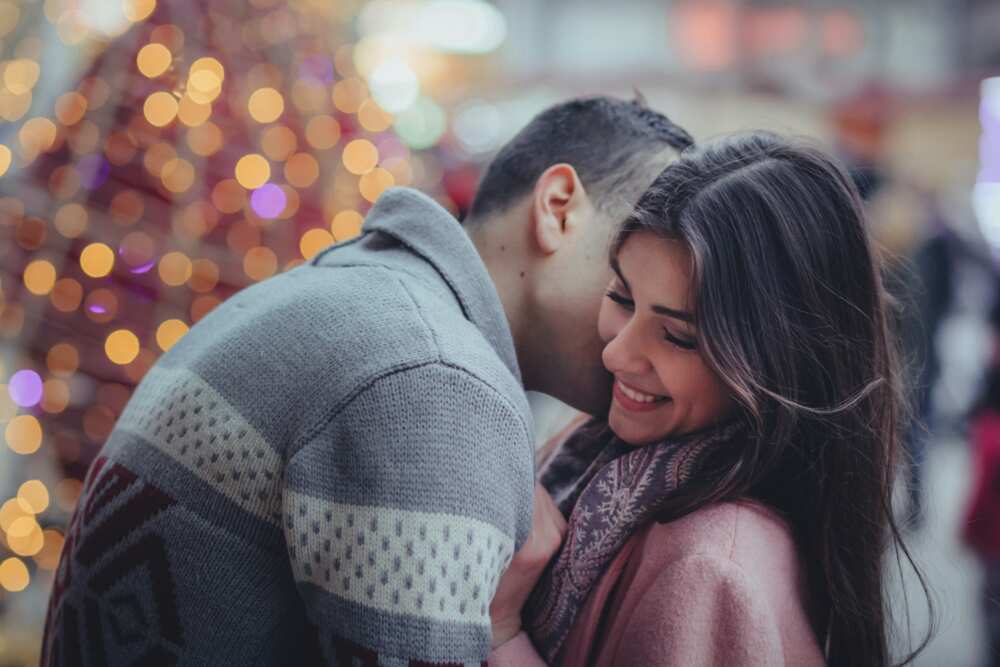 This compilation of dating and relationship memes have the capabilities of expressing the little things you want to communicate to your significant other.
Love memes
Relationship memes for him or her will literary make your partner laugh and, at the same time, convey your feelings to them. These picture messages tend to encourage partners to keep their relationship exciting.
1. Unconditional love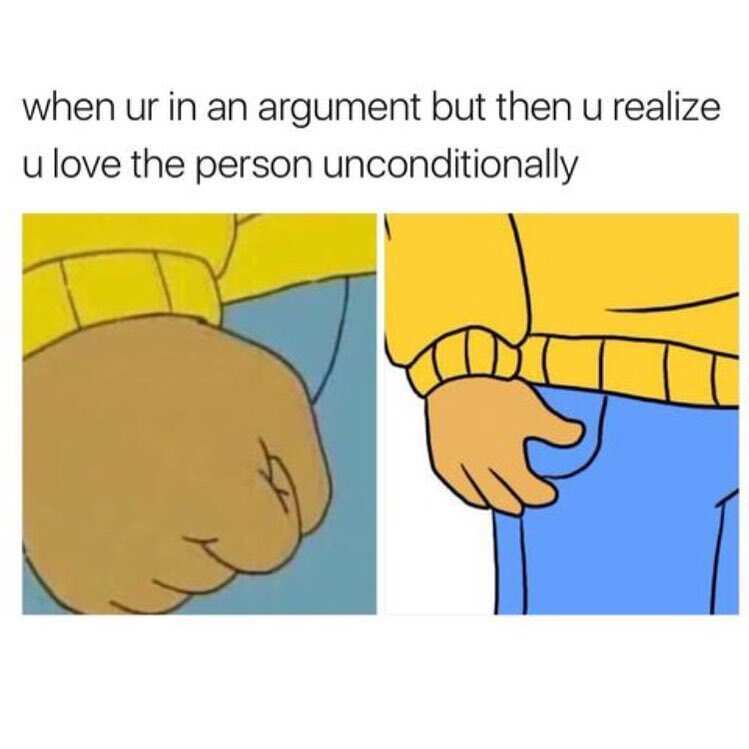 Marriage is not a bed of roses, so is a romantic relationship. Most of the times, there shall be arguments but how you choose to settle them is crucial.
2. Thinking of them always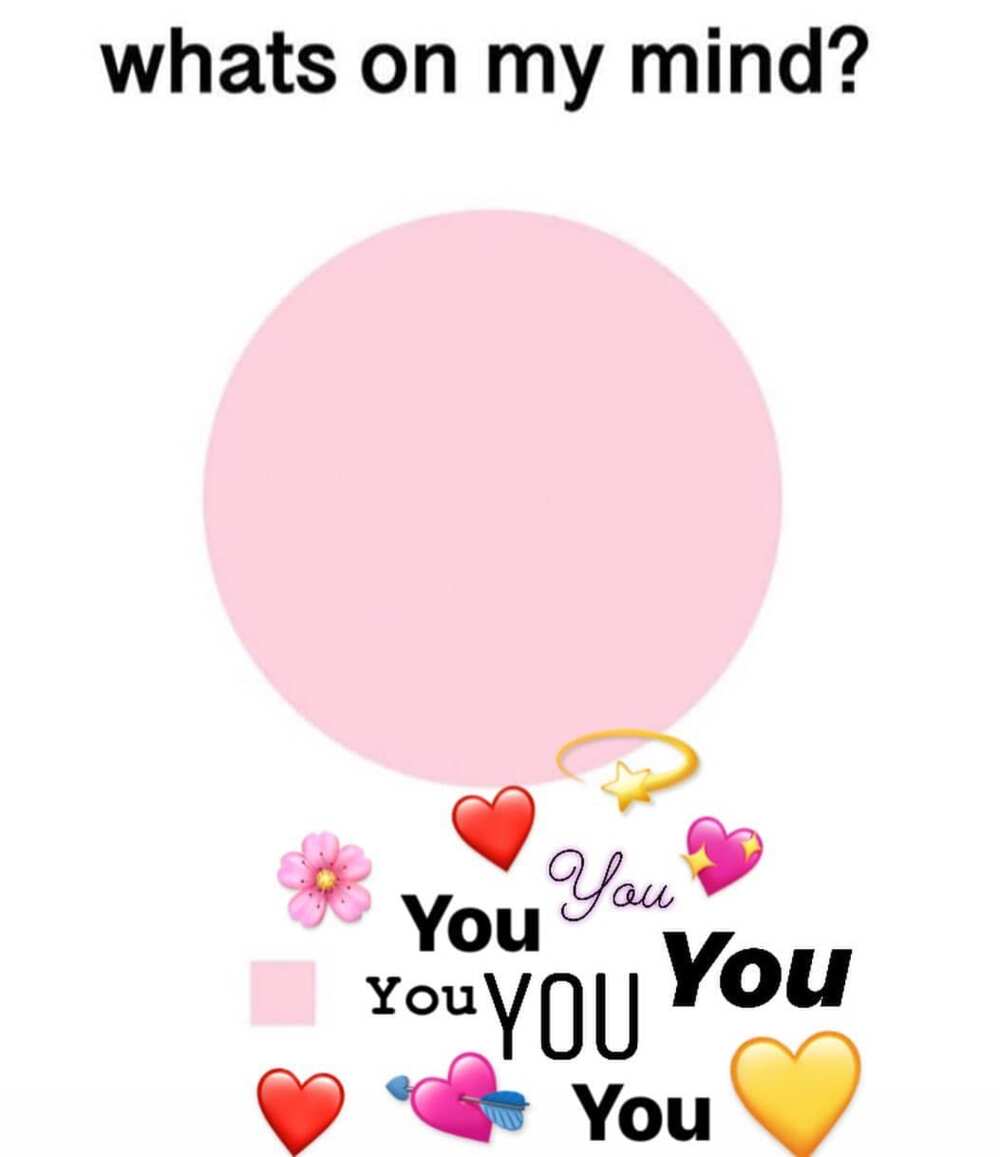 Telling your boyfriend or girlfriend that they are the only thing in your mind means so much to them. They will feel blessed to have you in their lives.
3. Single and searching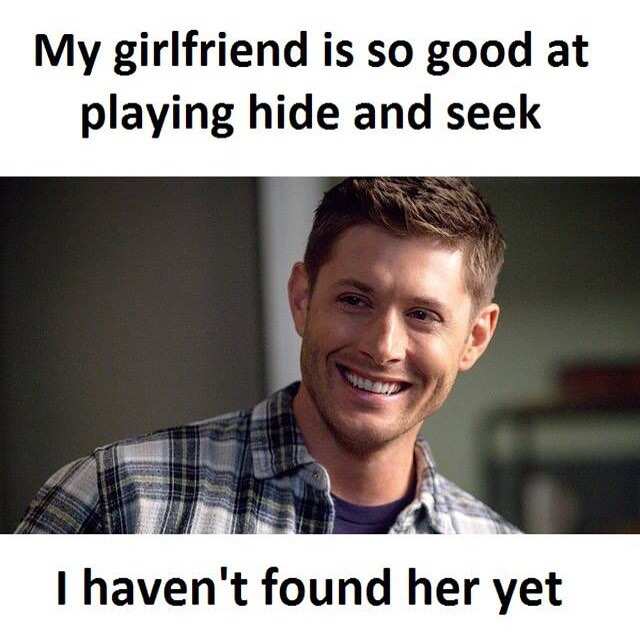 That feeling when you have all the love in the world, but you have no girlfriend. Sometimes speaking up that you are single hilariously will stir laughter.
4. When appreciating your partner is all you want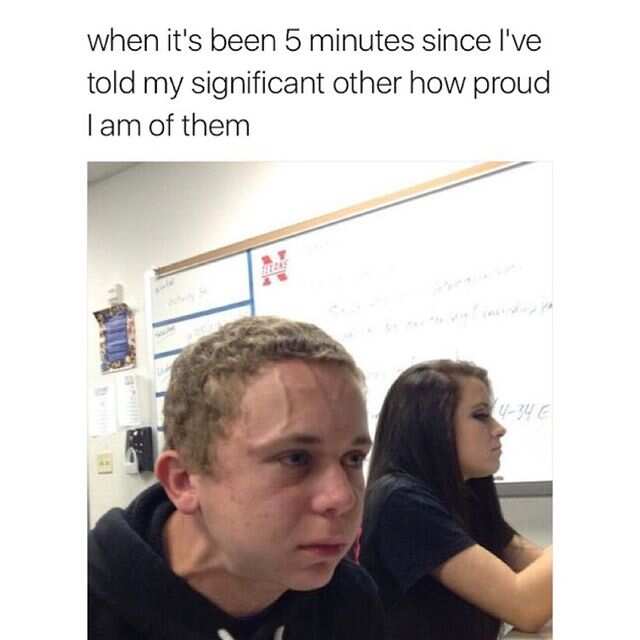 Appreciating your significant other with sweet words will strengthen the bonds between the two of you. They need to know that you are proud of them.
5. An assurance of love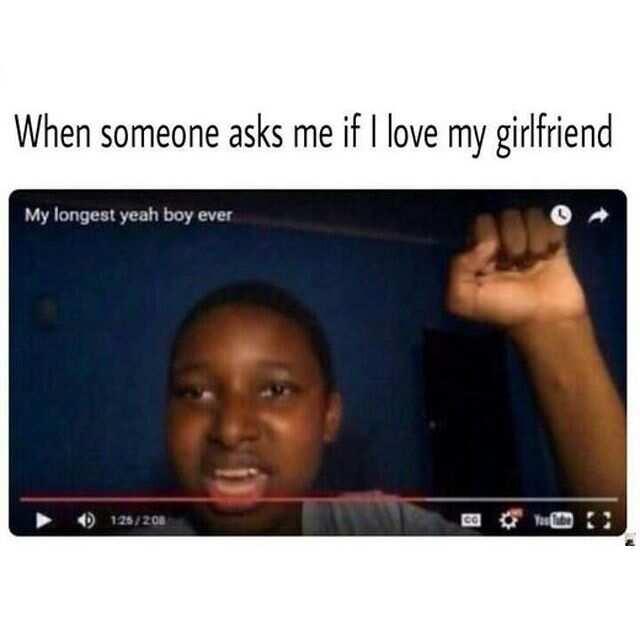 Your girlfriend needs to be assured of your love throughout the relationship. It might not be a walk in the park, but keep showing them how much they mean to you.
7. What I want
Most women like to be cuddled and kissed. They also want you to hold their hand in public. Sending this meme to her will bring her to your house right away.
7. Smiley face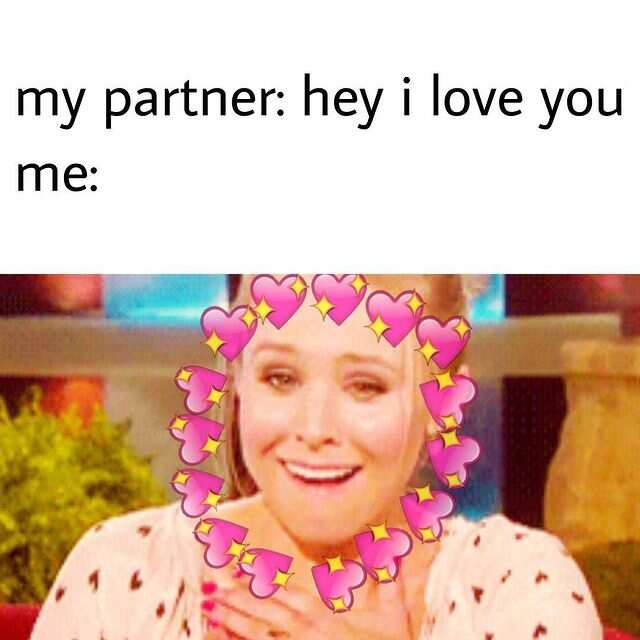 Sometimes all you want is to hear the 'I love you' statement from your better half. It makes one happy and brings a smile to their lips.
8. When you are proud of your friends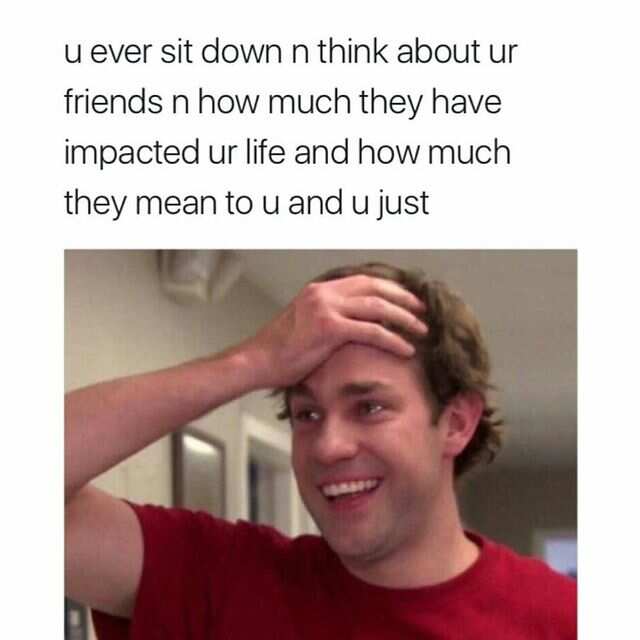 Having friends who truly inspire you is a great thing. They leave long-lasting memories that afford you joy and smile whenever you think about them.
9. Happy love anniversary surprise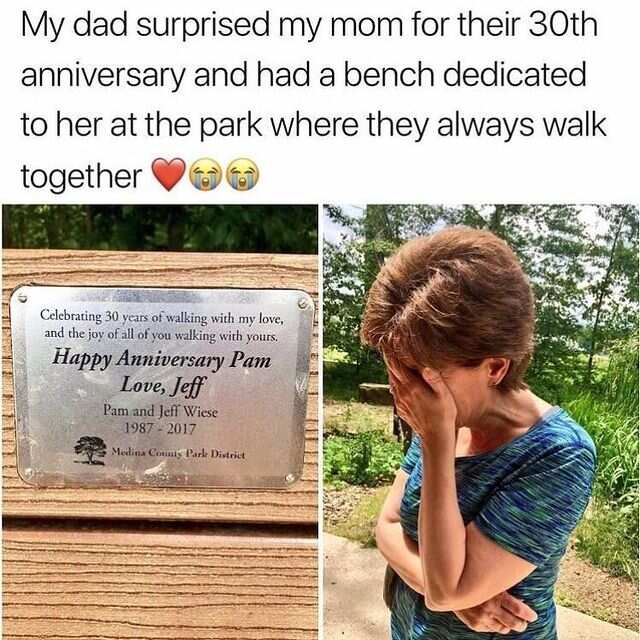 Remembering and honouring the wedding anniversary of your partner is a special thing. It is a sure way of expressing how much you cherish the memories created during the event.
10. Can't stop thinking about you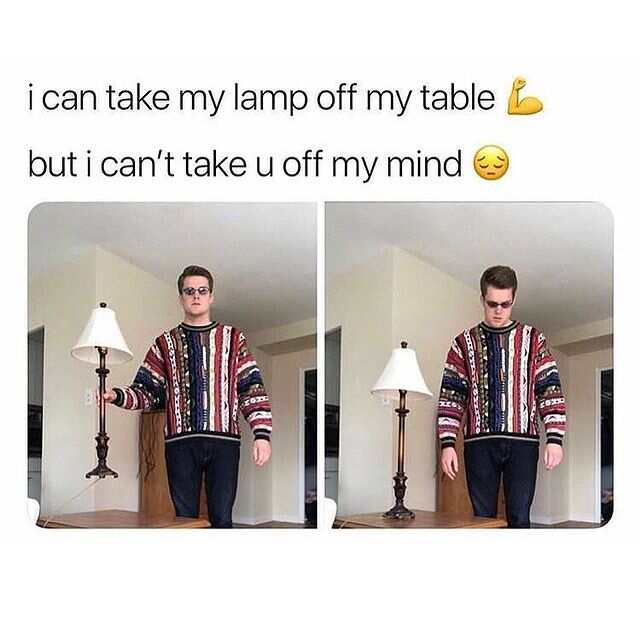 Being away from your girlfriend can sometimes evoke loneliness. However, keep reminding them that you think about them always.
11. Feeling lonely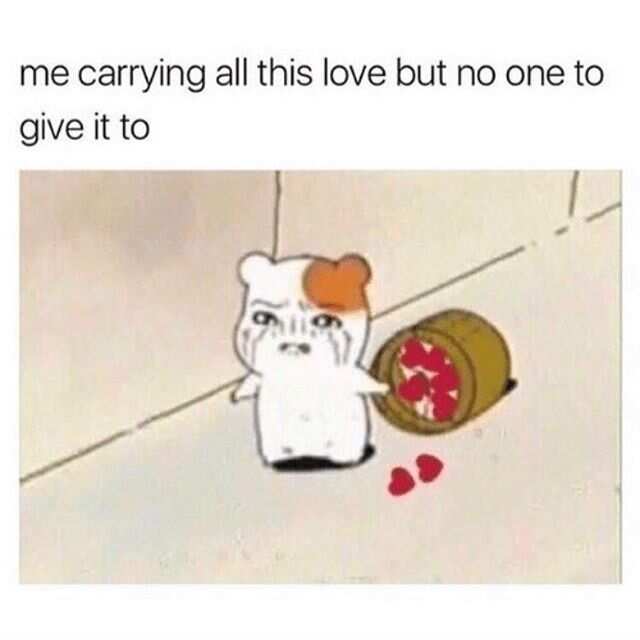 Love is not easy to come by, especially the genuine kind. Sometimes you may feel lonely, especially if you are far away from your boyfriend or girlfriend, or you are single.
12. You are cute!
Sometimes when you are caught off guard, this can be one of the best comebacks. It is a perfect I love you meme for her.
Sarcastic memes for boyfriend
Relationships are an investment of time and emotions. Both parties ought to be shown affection and reminded how much they mean to their better half. Here are some cute memes for your boyfriend.
1. When support is all you promise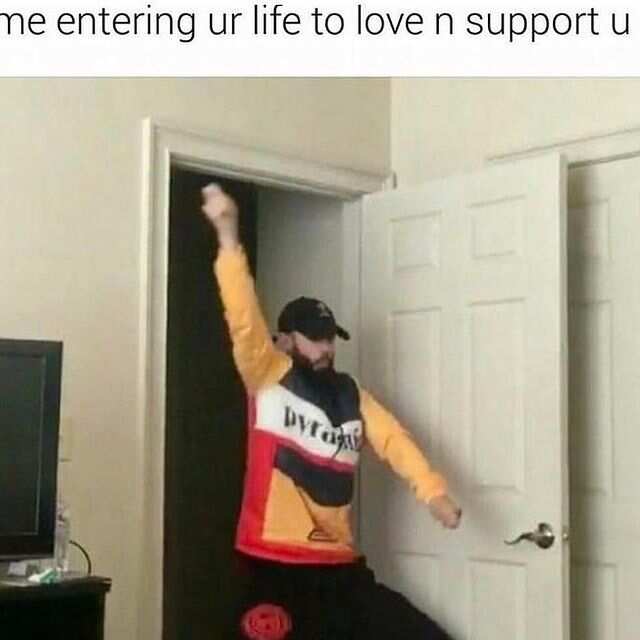 Men need support in their lives. Assuring them of your relentless efforts to their course is all they want. Communicating so through a love meme hits differently.
2. When affection is all you need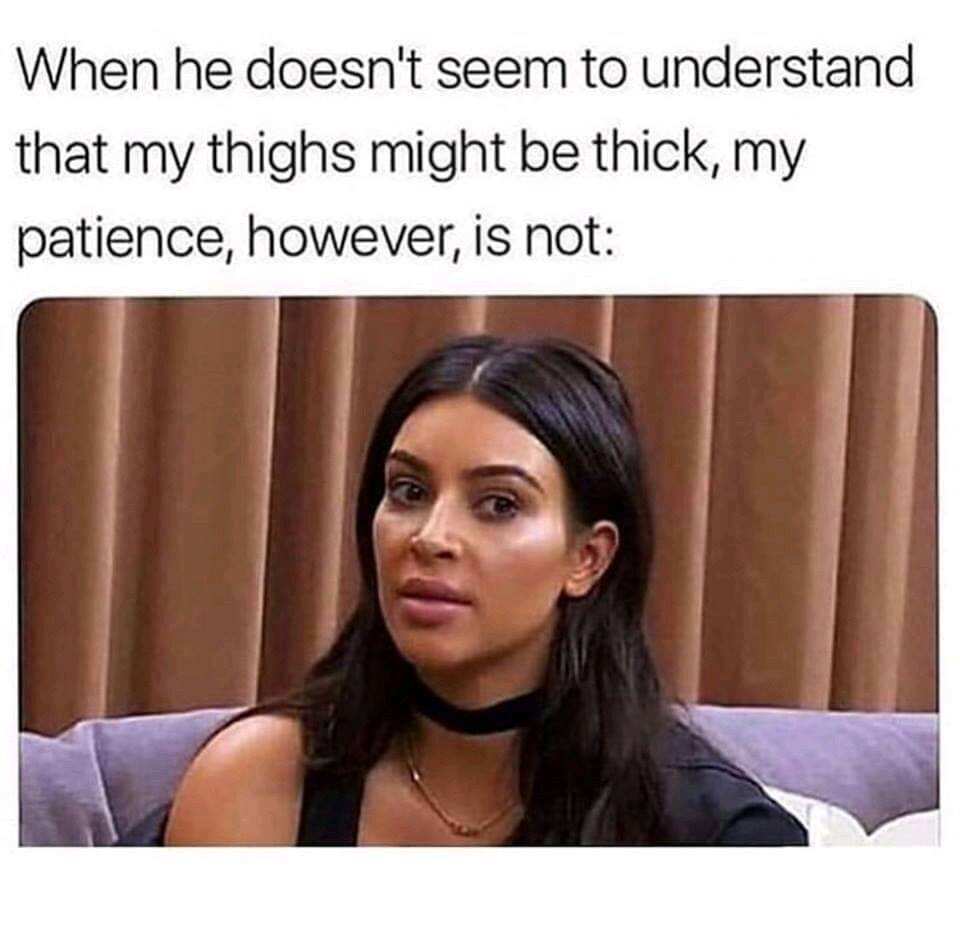 You could be desiring that marriage proposal, that date, or anything that mean a lot in a relationship. Yet, your boyfriend is taking long to read your signals. This is the best love meme you can you send to them.
3. Exploring insecurities in relationships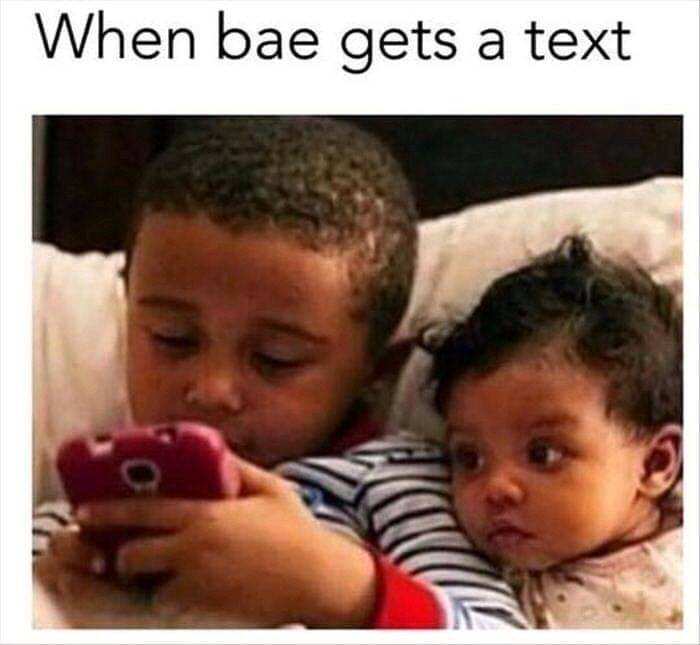 Feeling insecure is a common thing in relationships. Using pictorial message to express how sometimes a simple thing like a text message causes insecurity will cause laughter.
4. Why are you not like the others?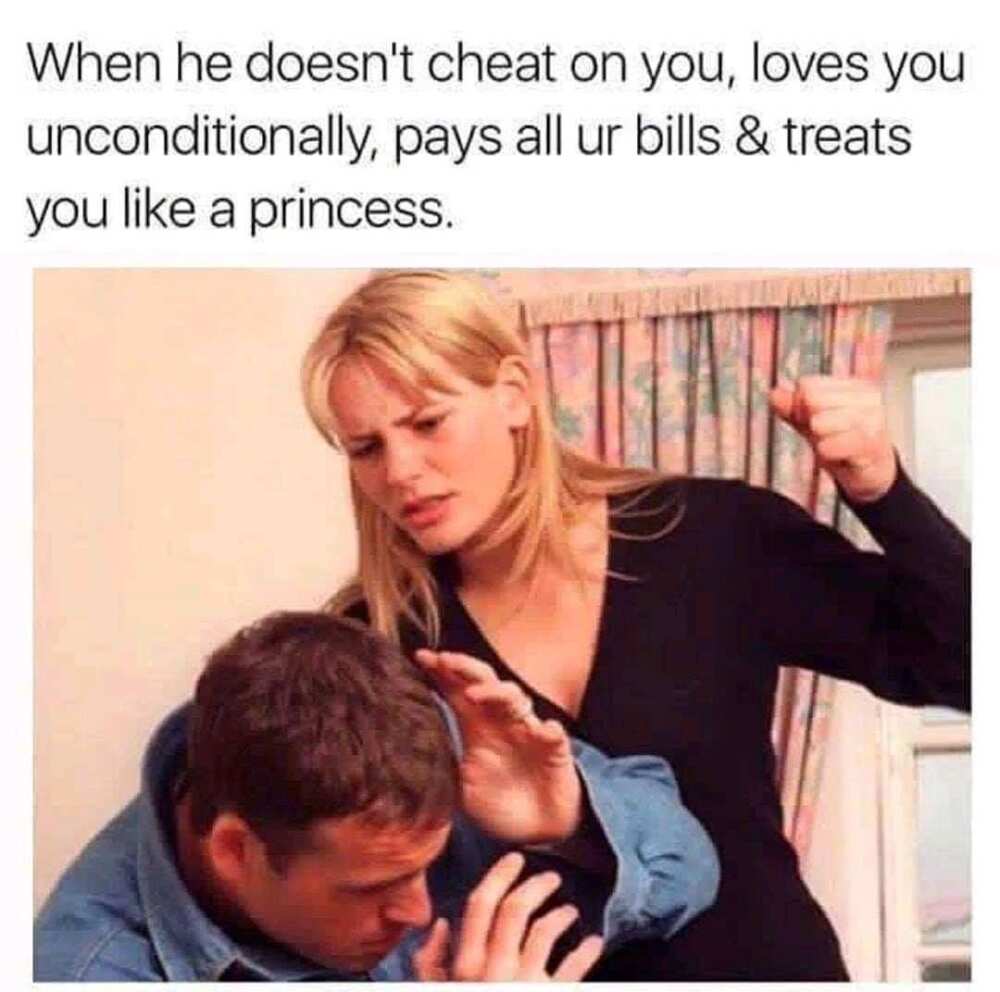 This is one of the cute love memes for your responsible husband or boyfriend. The irony in the picture will spark laughter. Why is he being harrassed and yet he is such a good guy?
5. Source of hope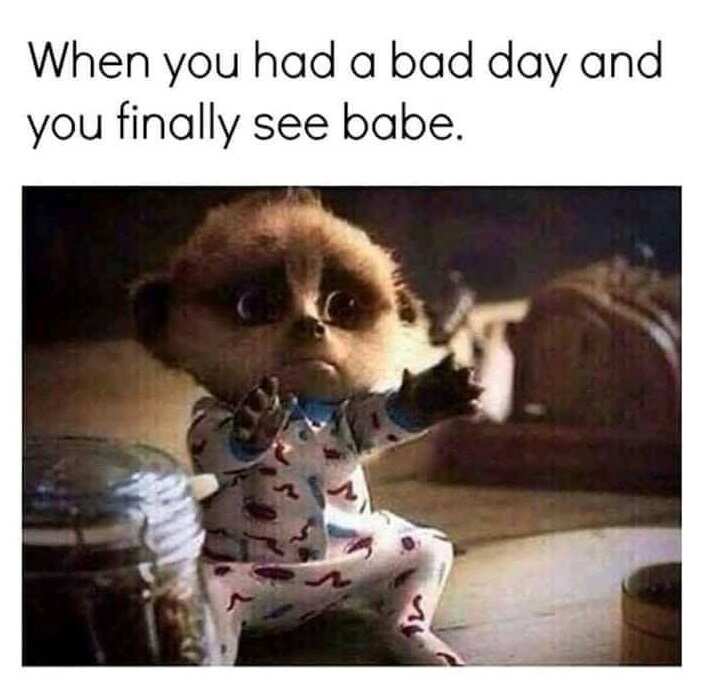 In most relationships, people tend to be open, and partners find solace and confide in one another. He needs to know that he is all you look up to in the moment of sorrow.
6. When his text hasn't come through yet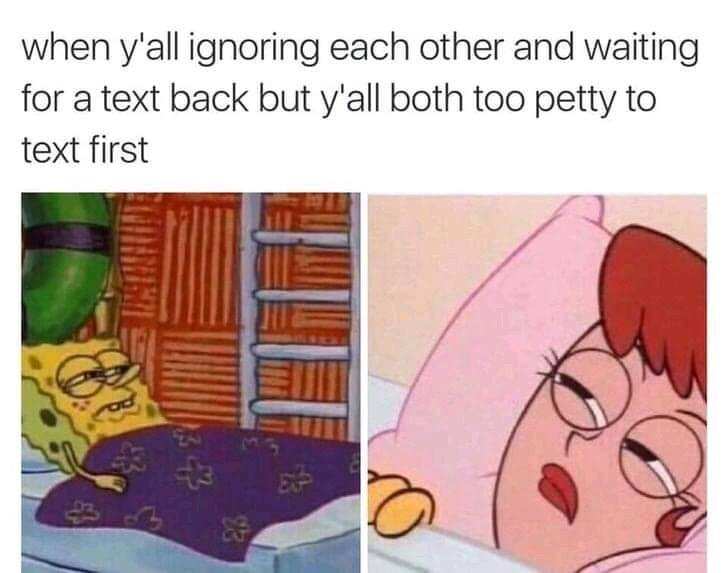 Relationships conflicts can be caused by a simple thing like who should text first. Most relationships have been through this.
7. When you don't want them to leave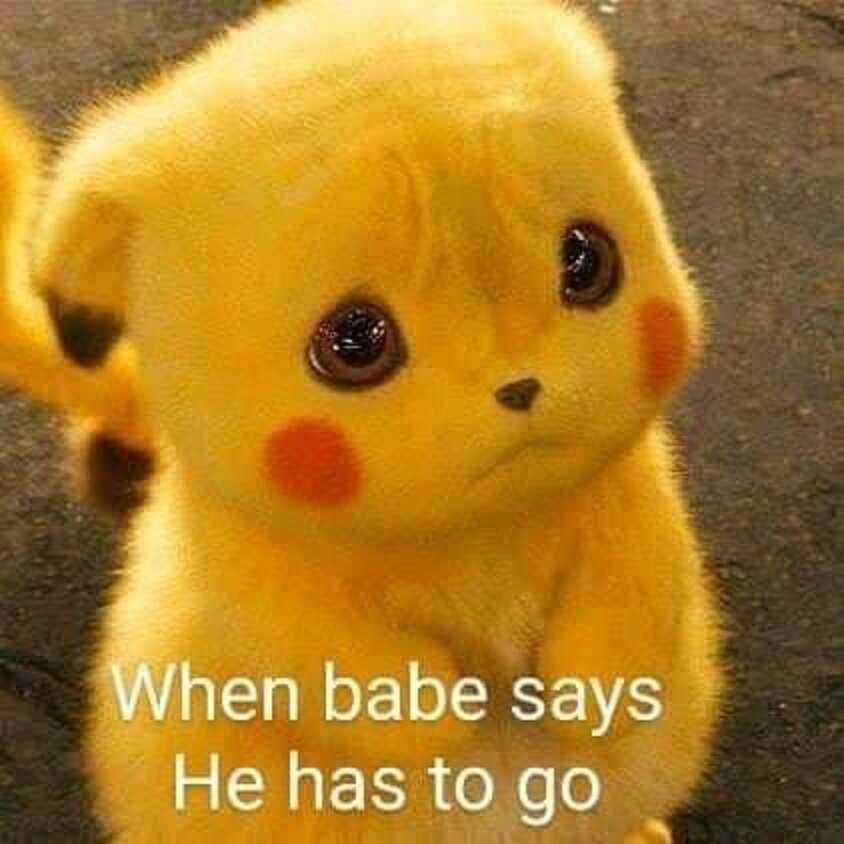 That feeling of seeing your boyfriend go after a day of being together. Show them how you are already missing them.
8. Kisses and hugs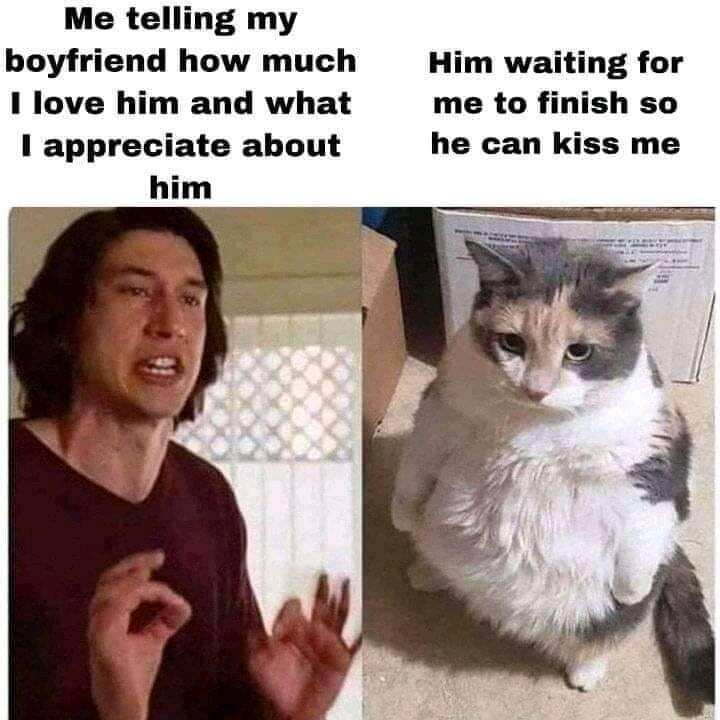 Sometimes all you need to do is to appreciate and love your boyfriend unconditionally. Remind him why you find him the best, and allow him to hug and kiss you.
9. Seeking his attention
When all you need is her 100% attention, why not create a scene and watch his response? Let him know that you are the woman he needs to put all the focus on.
10. When love is at the peak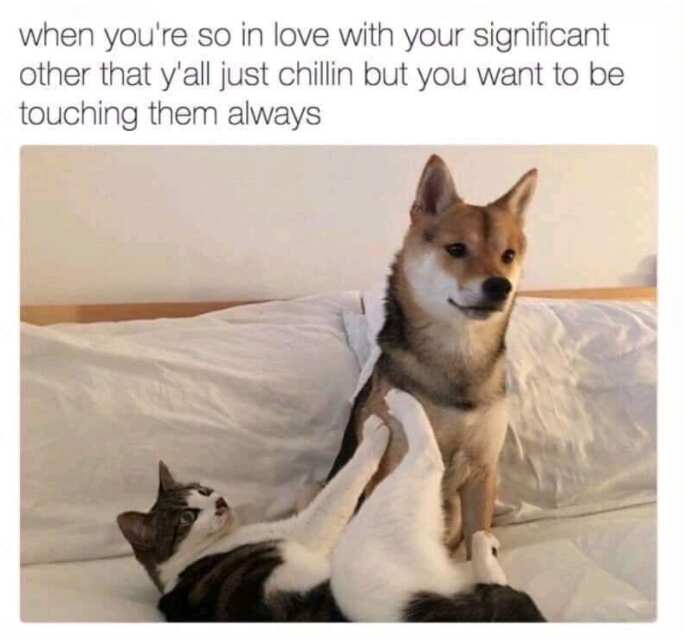 When the right person loves you, everything feels right. You become so attached to them that all you need is to be right where they are.
11. What else would you ask for?
Let your boyfriend know what you expect from him using this pictorial message. He will understand that he needs to share your picture, send you meme, and control his relationship with other women.
12. When he s
Some boyfriends are so caring. They will always be there for you when you are down. They are such a blessing to your life.
13. Friend, can I help you?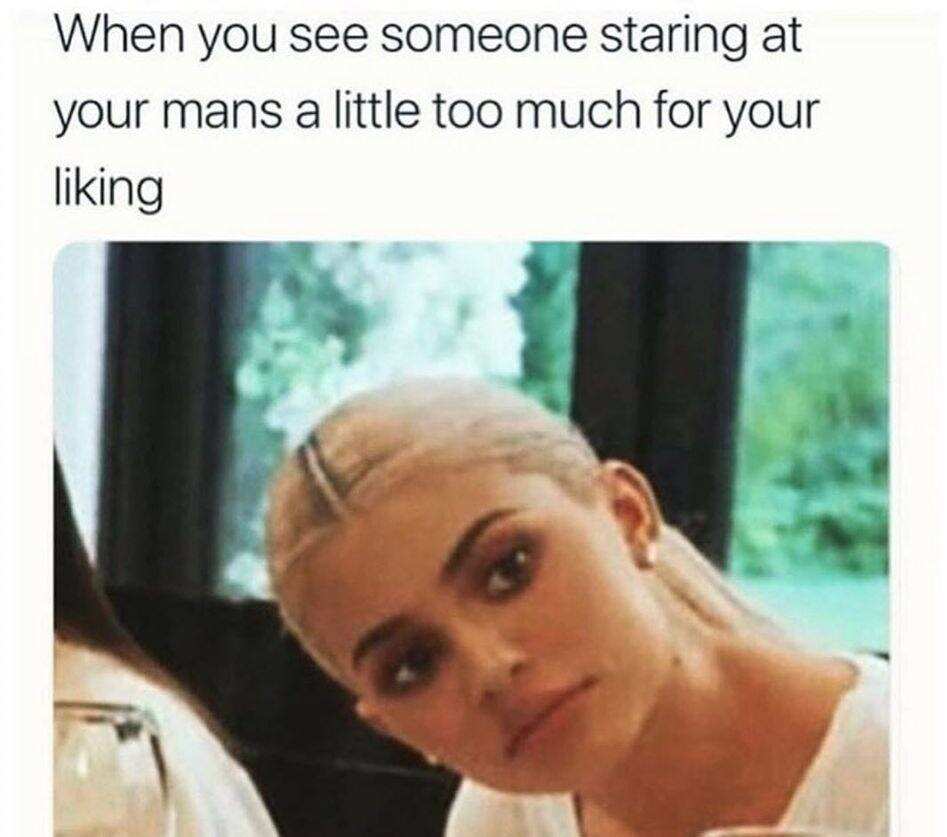 That moment when you cannot stomach other women because of their alarming gaze at your man. Some do so to try and capture his attention.
Cute relationship memes for her
Women want attention from their significant half. Some of these I love you memes for her will help you capture her unwavering attention.
1. When all you want is to diss her reactions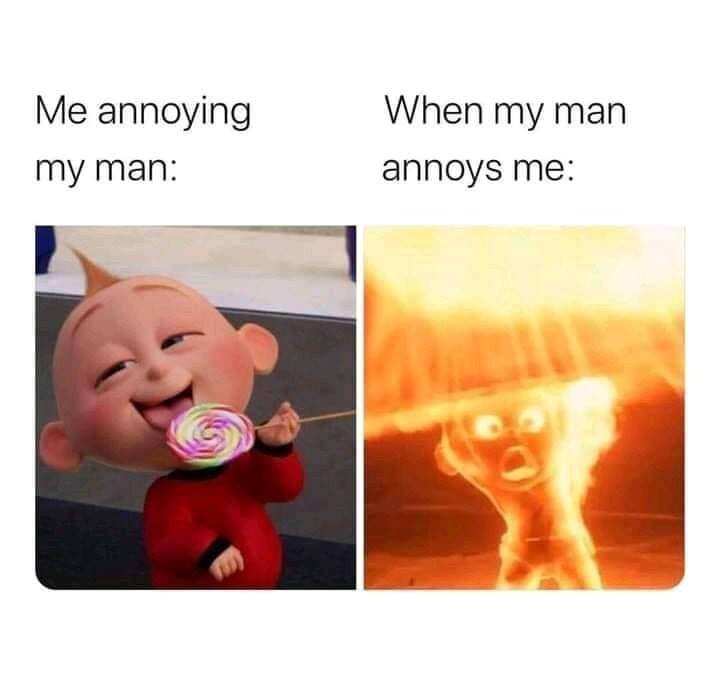 Some women tend to be hypersensitive to issues. When they are pissed off, their reaction is wanting.
2. A feeling of satisfaction
Having a meaningful and engaging conversation with your girlfriend means a lot to many men. Let your significant other know how they make you feel.
3. When you feel lucky to have them in your life
Some women are a blessing to their lovers. When you steal a glimpse of them, you can help but think of all the positive moments you have enjoyed together.
4. When you are all that she wants
This love meme will work if you have an interest in her. Trying to put yourself across as someone she wants could get you a lover.
5. You are the best!
Letting your girlfriend know that they are the best will make them excited. When she is proud of you, she will love you more.
6. Choosing to be a freak
You need to understand your lover first before sending her this meme. Much as some of them will laugh it off, a good number of them will find it annoying.
7. Annoying but compassionate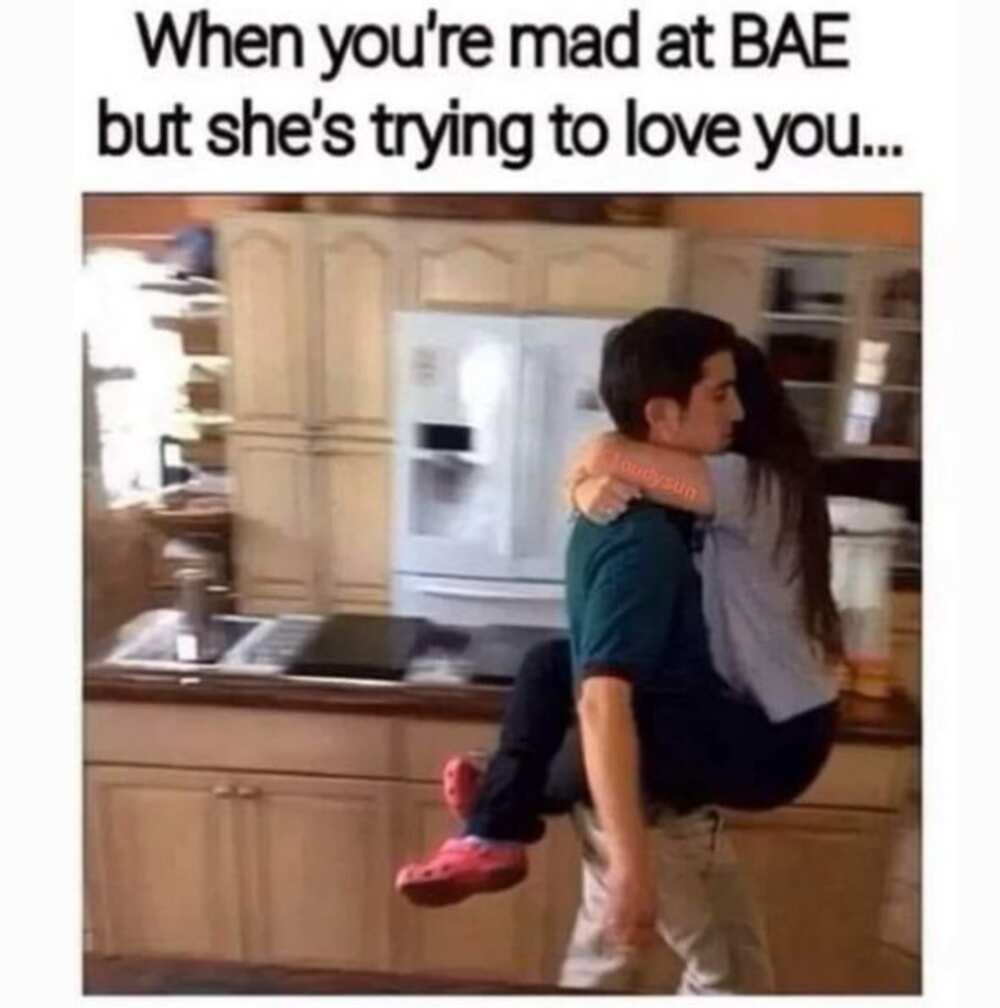 When she is the kind of lady who does not feel okay seeing you mad at her, she deserves this meme. Some will go out of their ways to make peace with you.
8. You are super hot!
Always appreciate the beauty of your girlfriend. It will make her delighted and proud of you.
9. A genuine confession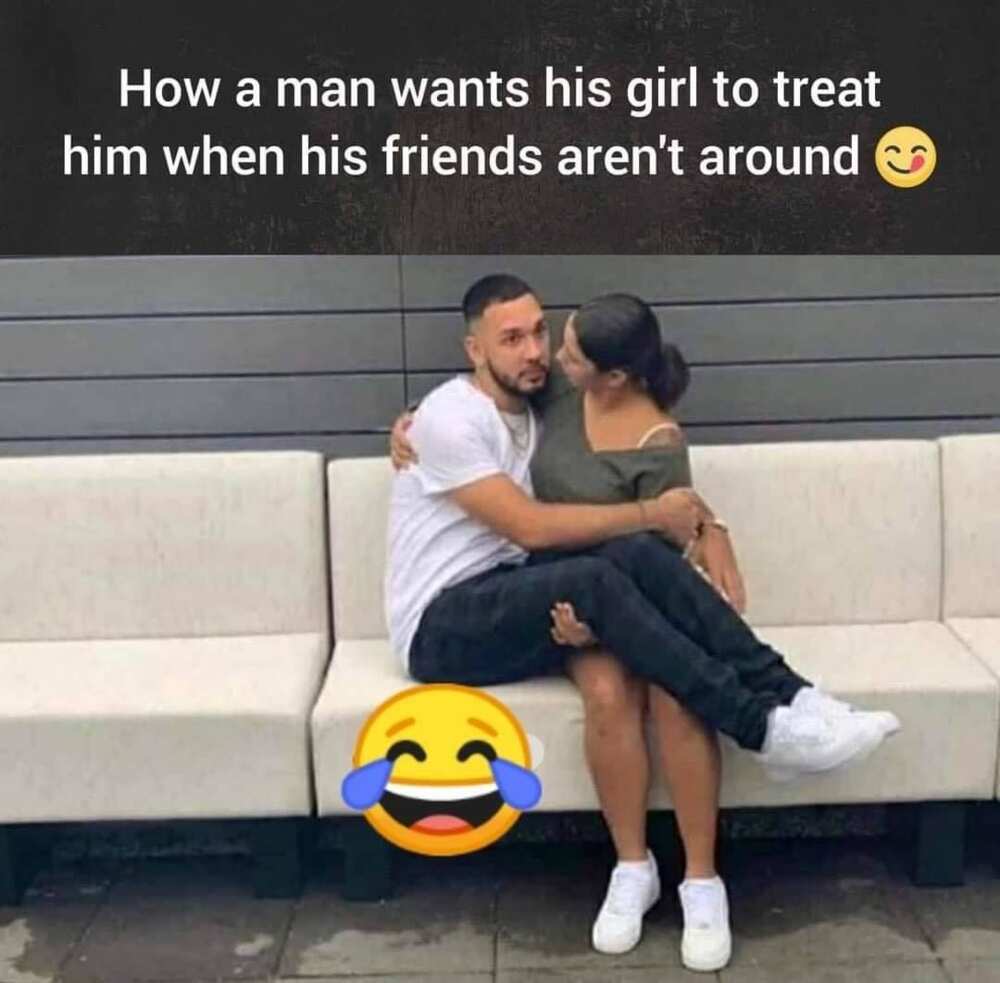 Most men need a woman who is always there for them. Let your girlfriend know that you need to be loved and treasured too.
10. When you can only afford sweet word on her
Using all sort of sweet names on your woman will make her happy. Most women love being identified will romantic names such as honey, beautiful, name them.
11. When you lack the words to appreciate
This is an excellent love meme for her. Especially if you are so proud of what she had done to you in your life.
12. Marriage plans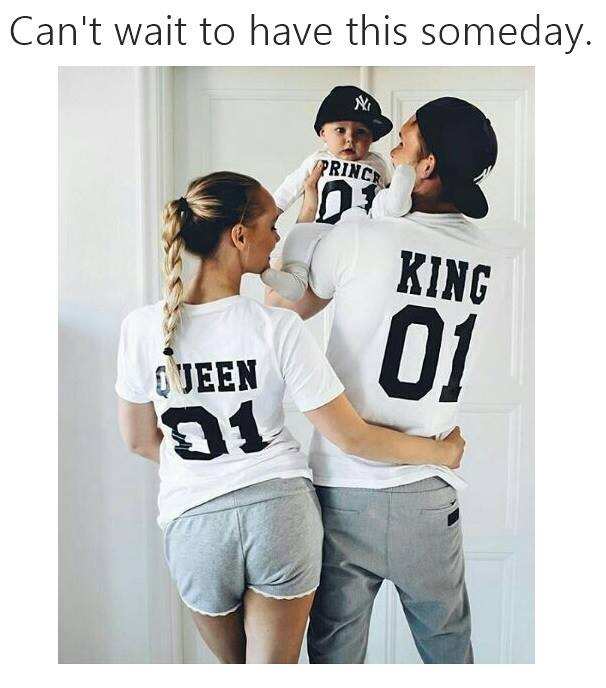 Many women will want to have certainty about the future. They will enter into a relationship looking forward to getting married. A picture of the two of your in a family unit will excite her.
13. Long-lasting marriage is all you desire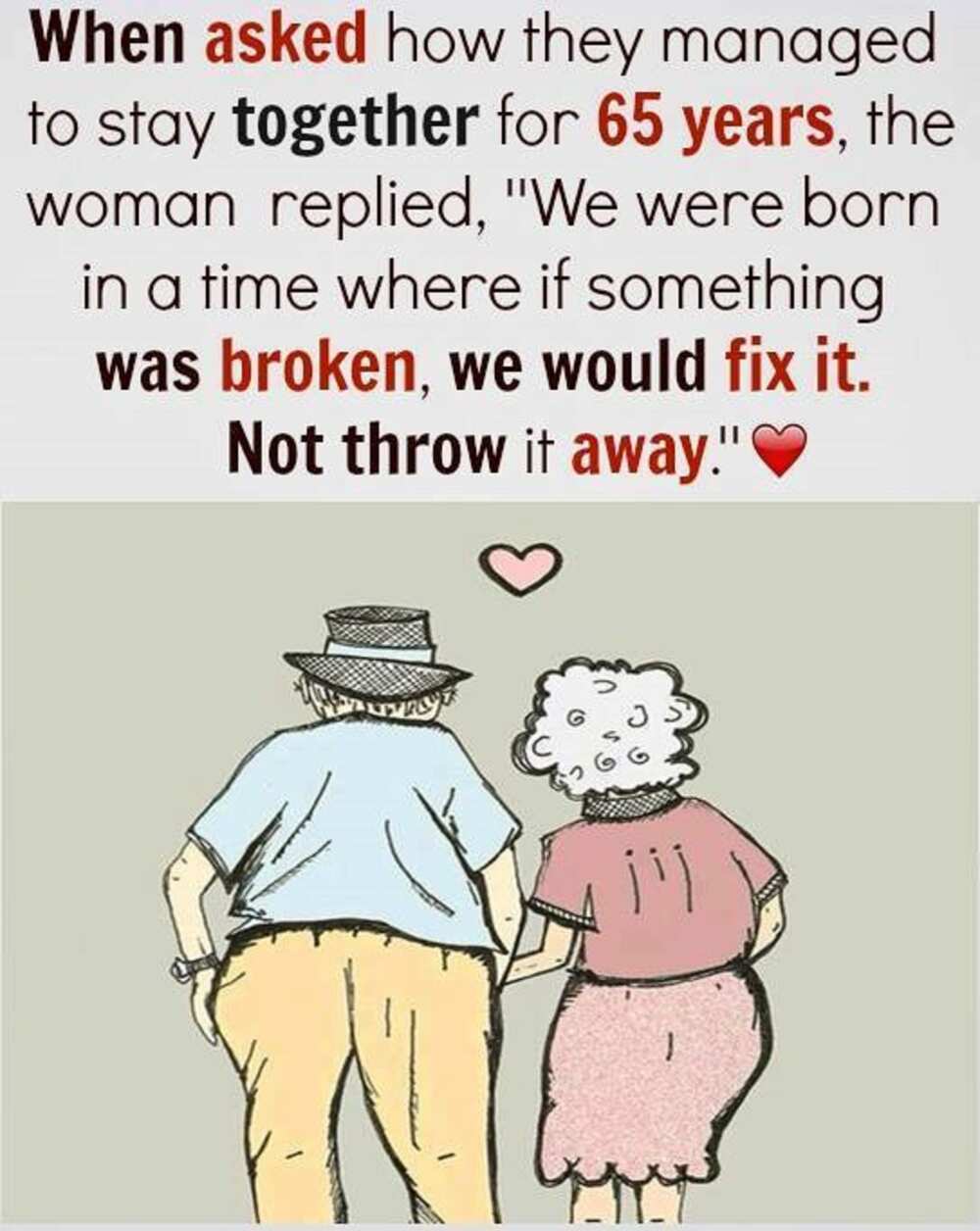 A few couples manage to age gracefully together. If you sent this to your women, it would remind her that despite the challenges, you will remind true to your vows.
Funny relationship status memes
You can communicate your relationship status in a hilarious and thought-provoking way. Below are some excellent memes about love that you can use.
1. Special apologies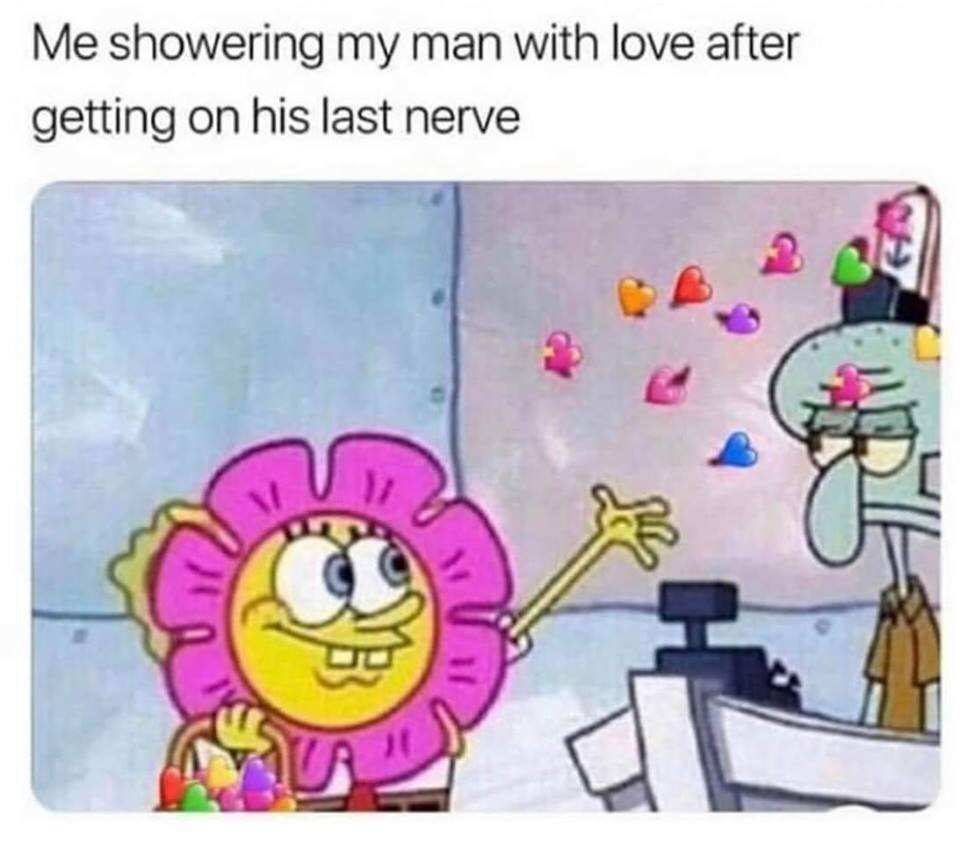 Apologies are essential in a relationship. Relationships may not survive if partied fail to acknowledge that they have done wrong and seek forgiveness.
2. When he hits a miss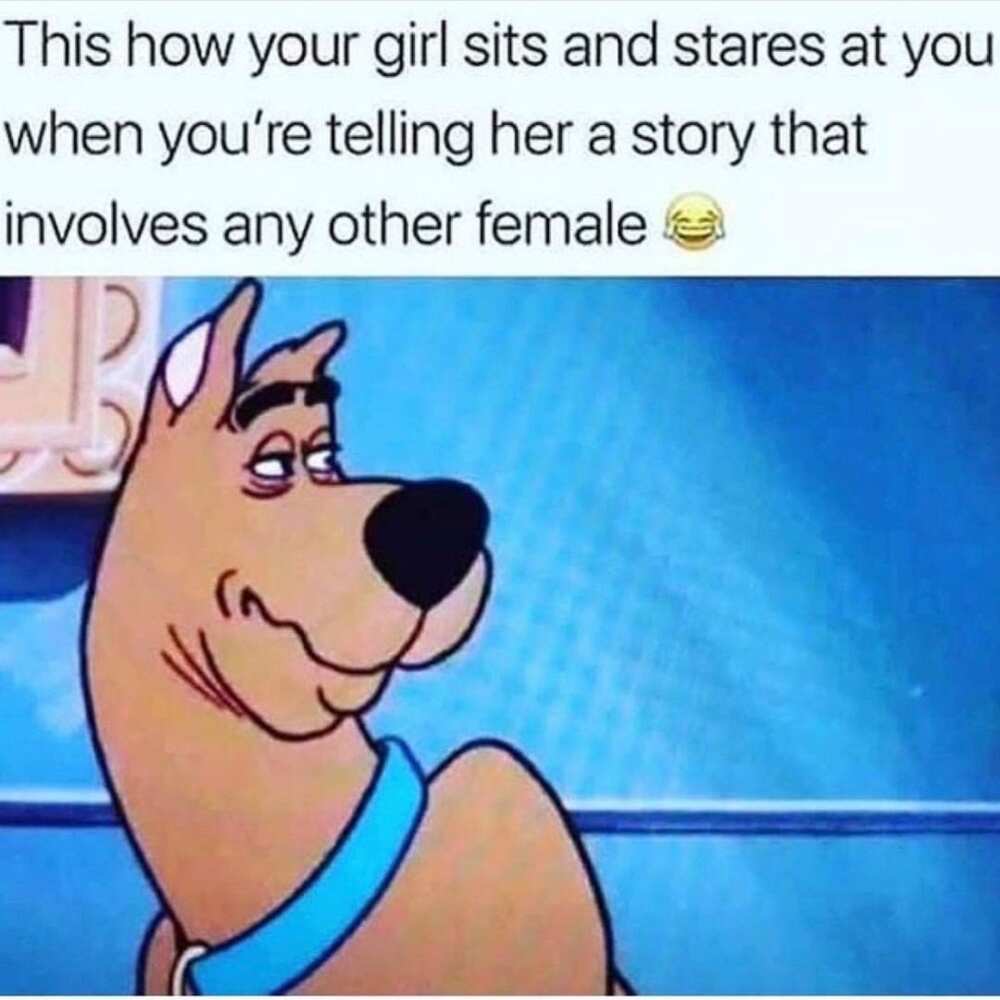 Most women feel pissed when their men talk about other women. This mood swings do not go unnoticed by men.
3. Now, this is a bit confusing!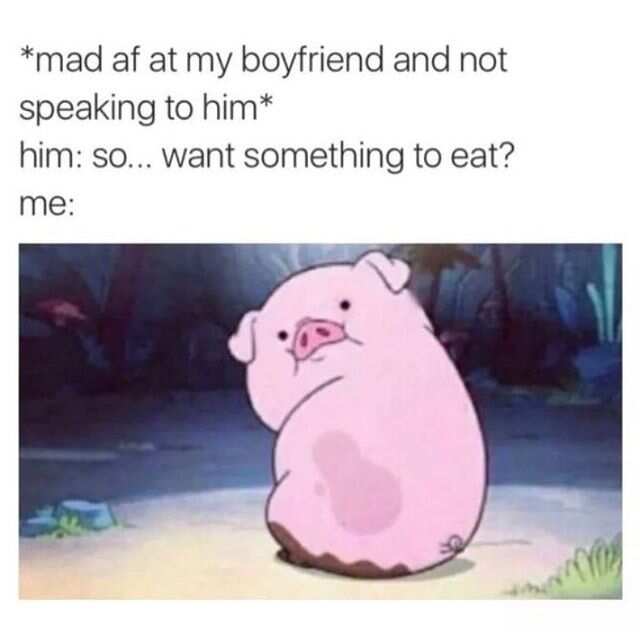 Whether you should forgive and eat or ignore and remain hungry is the issue here. Apparently, this could be aware of bringing you close to him.
4. Trying to be naughty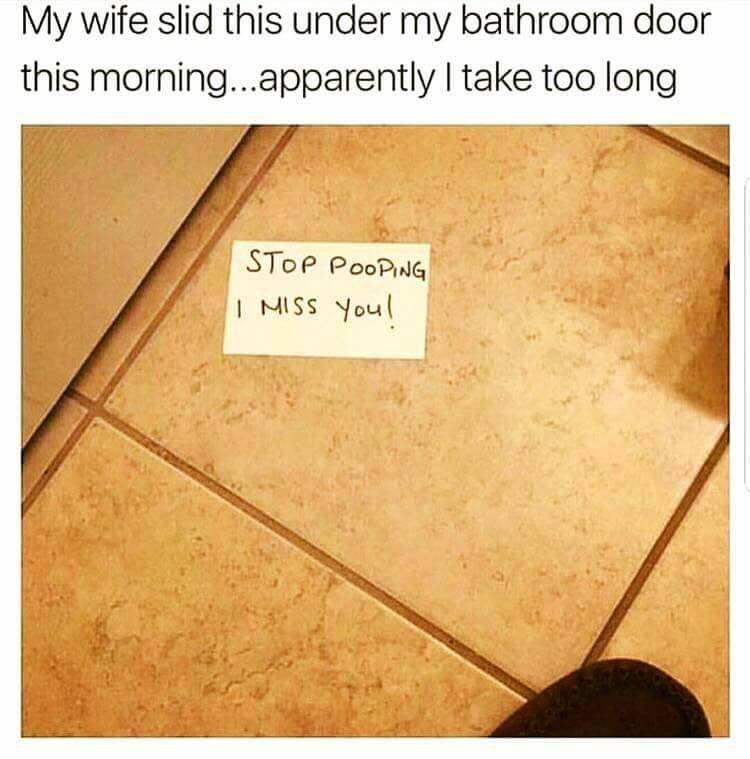 You can express love in different forms. Being playful, such as intentionally infringing your partner's privacy with a note would be more fun.
5. When you can understand him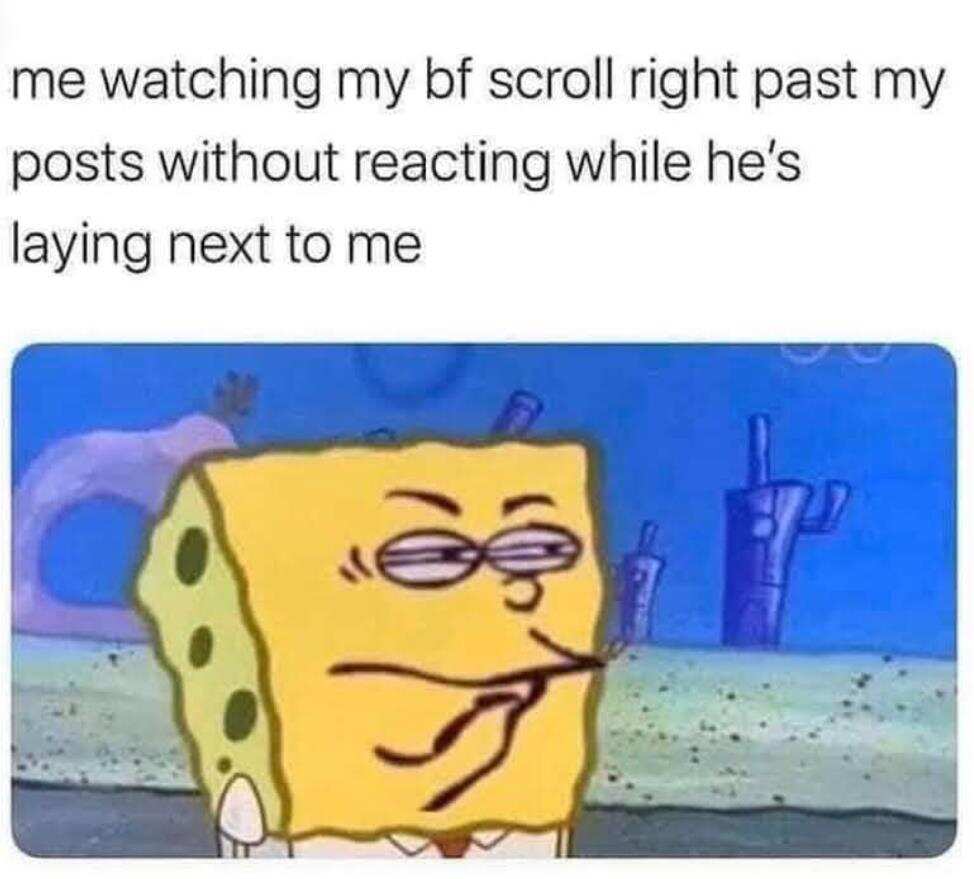 Sometimes when you post a picture on your social media platforms, the least you expect is to see your boyfriend pass without leaving a comment or like. This is pretty common among dating couple.
6. When she is irresistibly attractive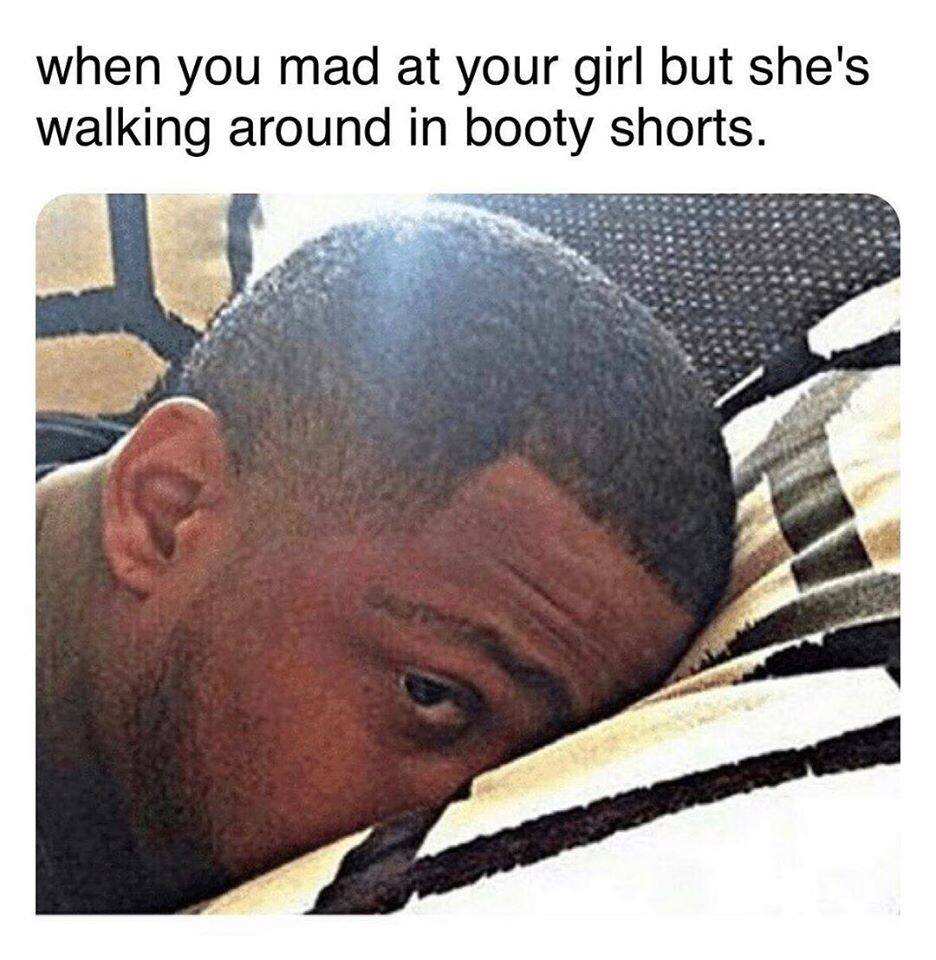 No matter how annoying women are to their men, they tend to miss them a lot when they are talking to them. This is one of those romantic memes for her that will bring a smile to her face.
7. No more drama!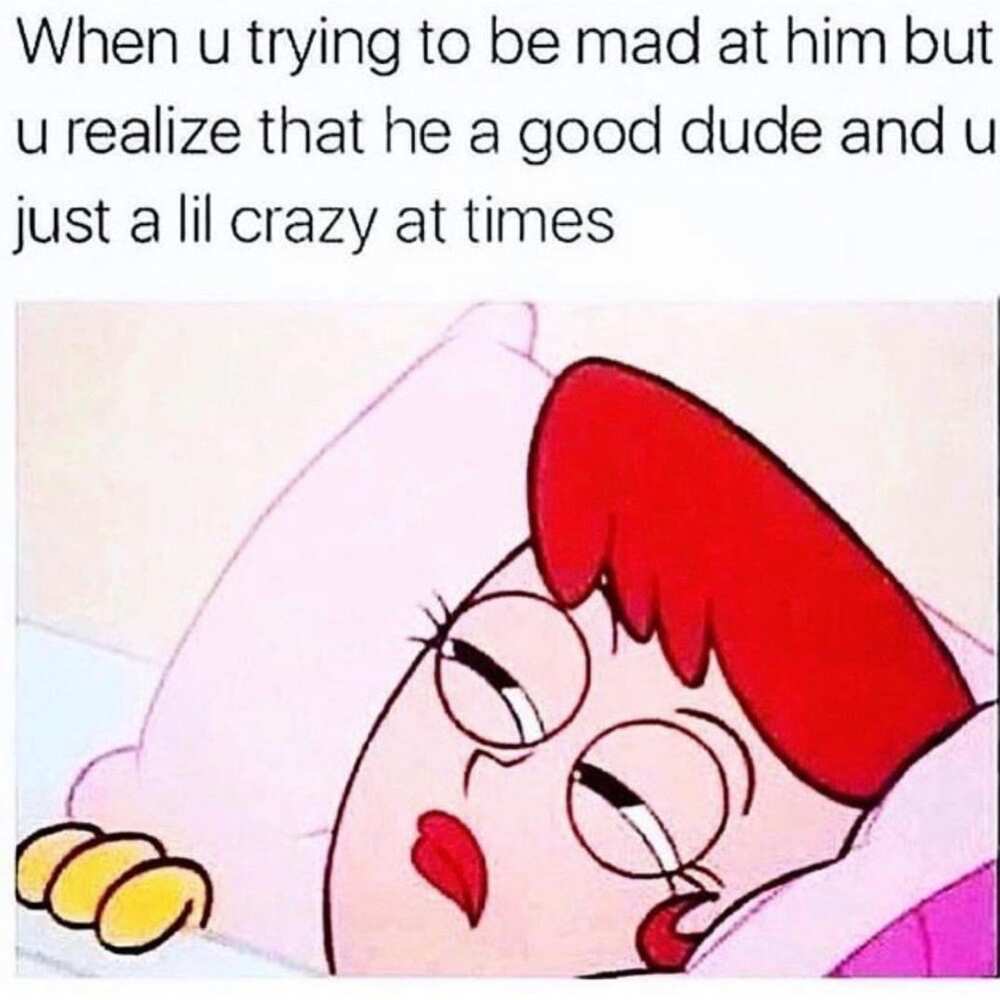 Learning to manage mood swings is an excellent step among women. You don't need to get mad at your husband for no reason.
8. When you feel like starting a fight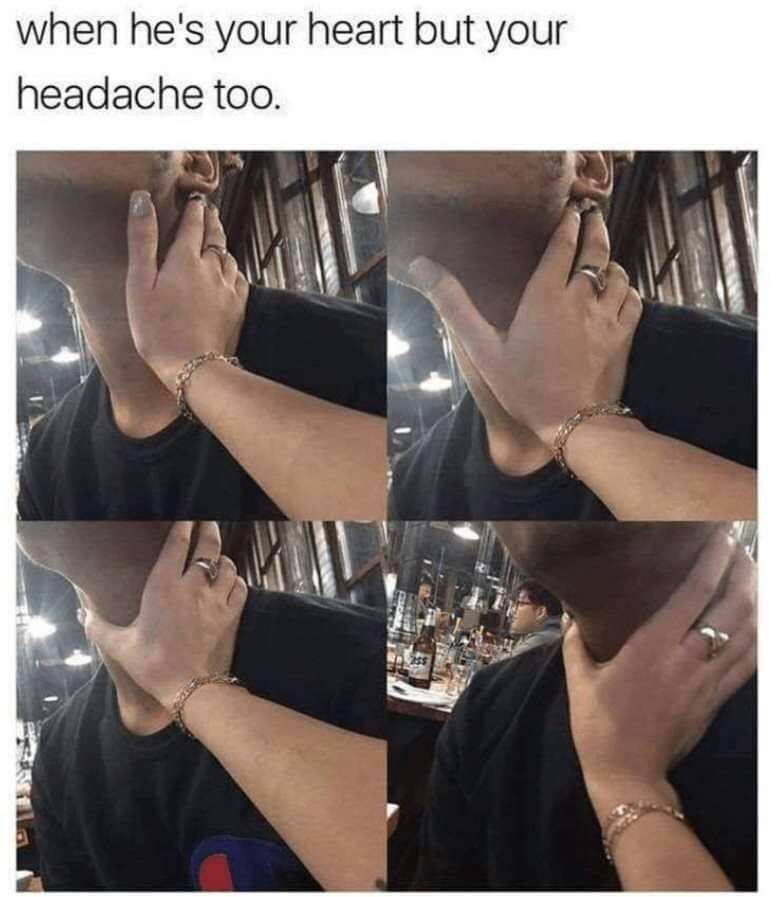 No matter how right your partner is to you, there will always be those moments when you feel like strangling them. You have to learn to understand them.
9. You are all I am reaching out for!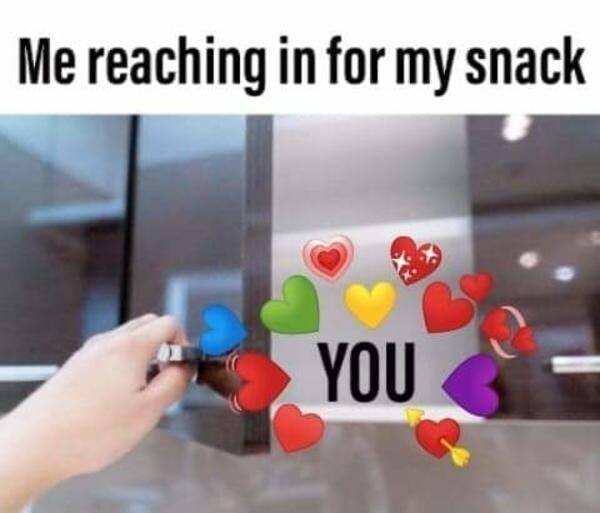 You can send your lover this meme to show them how you miss their presence. This would work when you cannot get enough of your significant other.
10. True ove is the best medicine
When you are loved right, everything seems to go perfectly well. Spending time with someone you dearly love is healthy.
11. When she is not around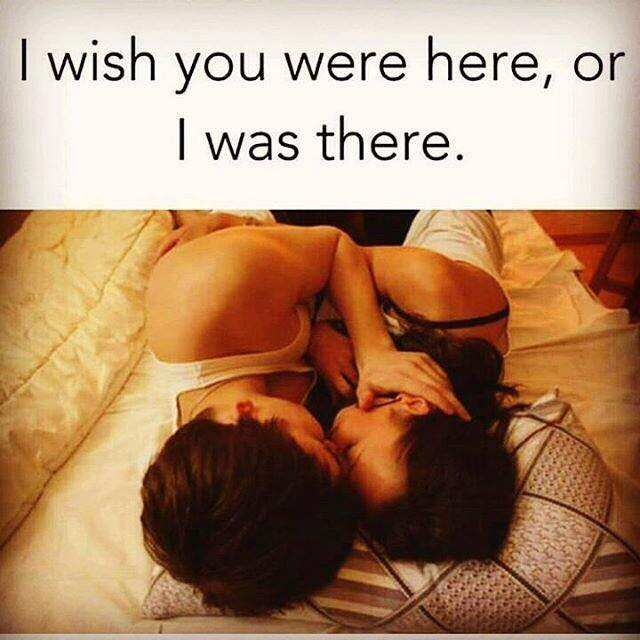 This is yet another of those awesome love memes for her. Reminding her of the fantastic memories you made together will drive her nut, and she will want to be right there with you.
12. When your love hasn't changed
Sometimes the feeling of love diminished between lovers. Keep assuring you man that your love for him hasn't changed.
13. When you can take it no more
Sometimes you may not get the kind of love you expected from your boyfriend. It is indeed annoying. This meme will perfectly express your feelings.
These are some of the perfect and hilarious love memes you will ever come across. You can use them to spice your relationship.
READ ALSO: 30 flirty memes to send to your significant other when you are bored
Legit.ng also published an article on thirty flirty memes to send to your significant other when you are bored. Memes can be used to strengthen relationship bonds by hilariously pointing out issues in the relationship.
Most people love memes because they are funny, and sending these picture messages to your loved one makes them happy.
Source: Legit.ng