Have you ever had a thought like "It would be nice to send a good morning message to my wife"? If you have ever faced relationship in distance, you know how important such tiny and simple things like good morning message can be. We have collected some of the nicest messages you can send to your loved one, so that the distance doesn't affect your relationship.
There are a lot of ways to keep your relationship when you have no opportunity to see your love, but today, we are going to discuss good morning love messages.
Good morning message for her
Why do we choose "her" as the one who should get such good morning text? Probably, the portion of the romantic need in women is mostly related to the genetic influences.
From childhood, girls usually prefer romantic cartoons like Cinderella or Sleeping Beauty. They see all these "love things" by their own eyes in a very beautiful approach and, of course, they want to experience all these beautiful things on themselves.
READ ALSO: Best love words to my wife
Good morning message to the one I love
READ ALSO: Best conversation starters with a girl over text
Sometimes it may be hard to find out what exactly you should write when it comes to sweet good morning message. And that's why you are here. We have prepared a pretty long list of possible messages, which you can use in case your own ideas can't clearly express your real feelings, or maybe you are just looking for some inspiration.
I don't care whether my morning coffee is a cappuccino, latte, or a mocha. My favorite coffee is the one that I share with you. Good morning, my love.
Our marriage is the best proof that TRUE LOVE exists, and you are the best proof that PERFECT WIFE is not a myth. Good morning.
There may be many beautiful girls but not as beautiful you, the day you entered my life my whole world was filled with happiness. You always stood by my side and now I promise you that I will shower you with all my love and time.
The sun doesn't rise in the east, it rises right next to me in my bed. Good morning, sunshine.
Every day I wake up and choose to be happy, because you give me a reason to. Good morning, my love!
I always wanted you as my wife, just like how my heart always needed you as its life. Good morning, dear!
Our marriage gives me a reason to succeed, a reason to work harder, a reason to face challenges, a reason to smile, and a reason to be alive. Good morning, sweetheart!
The only hashtag trending in my life, right now and forever, is #YOU. Good morning!
Life is never perfect. It is full of twists and turns which throw up challenges and problems. But it is all worth because the first thing I see when I wake up are your beautiful eyes. Good morning!
Every morning I am reminded of my life's best decision – marrying the most beautiful woman in the world. Good morning, sweetheart!
Every morning I wake up to the thought of having a beautiful wife and a loving family. I feel thankful for getting more than I could have asked for. I don't mind if time pauses right now for eternity. Good morning.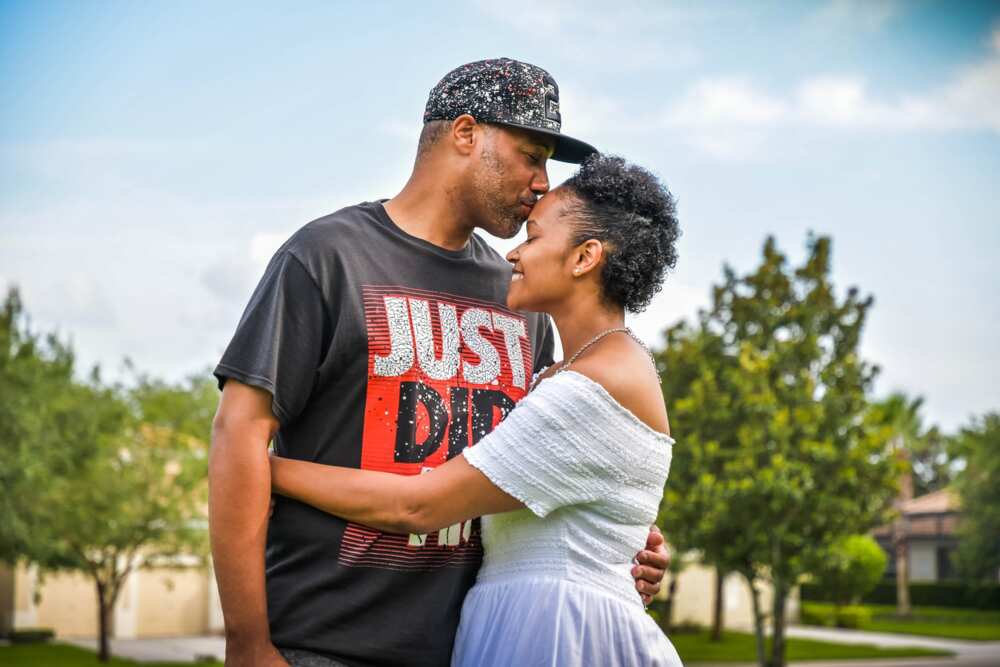 Every morning I feel thankful for two beautiful things – my life and my wife. Good morning.
My love is not blind, but I am blinded by your sheer beauty. Good morning, baby.
I may not be a knight in shining armor, but I will always be there to do the best I can. Good morning, my pretty princess!
We're supposed to wake up and count our blessings each day. I've got it really easy… I just roll over and look at your sweet face.
Although we are rushed in the morning, I want to take a moment to tell you how much it means to me to see your face when I open my eyes.
Good morning, honey. Thanks for helping me get out of the house on time, even though I didn't want to leave you. You're the best!
I always thought that our wedding would be the most beautiful memory of my life but I was wrong. Every day of our marriage is becoming a more beautiful memory.
Life is never perfect. It is full of twists and turns, and challenges and problems. But it is all worth it because the first thing I see when I wake up is the romantic look in your beautiful eyes. Good morning.
As the cool morning breeze blows and you open your beautiful eyes, let my unblemished love put a soothing smile on your pretty face. Good morning, darling.
It takes only a second for me to think of you every morning, but the soothing smile you put on my face lasts through the day. Your smile is my inspiration. Your voice is my motivation. Your love is my happiness. I love you, dear. Good morning!
Amidst the suffocation caused by life's problems, your love comes as a breath of fresh air. Love you, my darling!
Your smile is the only sunshine I need. Good morning!
Every morning I wake up to my life's biggest truth – my love for you. Good morning, my love!
I don't care whether it's day or night, as long as I have my beautiful wife in my sight. Good morning!
Your smile is the only inspiration I need. Your voice is the only motivation I need. Your love is the only happiness I need. Good morning!
Sweetheart I am right behind you, I support you and I want all your dreams to come true. Good morning. I love you.
I wish I could always be beside you and look into your cute eyes. I would brush my fingers through your hair, as you smile looking at me. Good morning!
Good morning babe. Just letting you know that no matter what happens, I will love you more than anything else in the world.
If life is a book and every day a new page, let the first words for today be 'I love you' from me to you.
A million things get me down every day, but every morning I need only one reason to go through it all again – you. Good morning!
As we said, long distance relationship is hard, but as we also said, nothing is impossible. If you are in such situation and you want to make your partner smile, try to send her a romantic good morning message that will definitely be a surprise for her and the passion in your couple won't go away.
You don't have to be a poet to write poetry. In case, you want to be even more unique, use a poetry, most women love it. Simple and honest words straight from the heart can just be the best way to express your feelings.
Good morning message to my love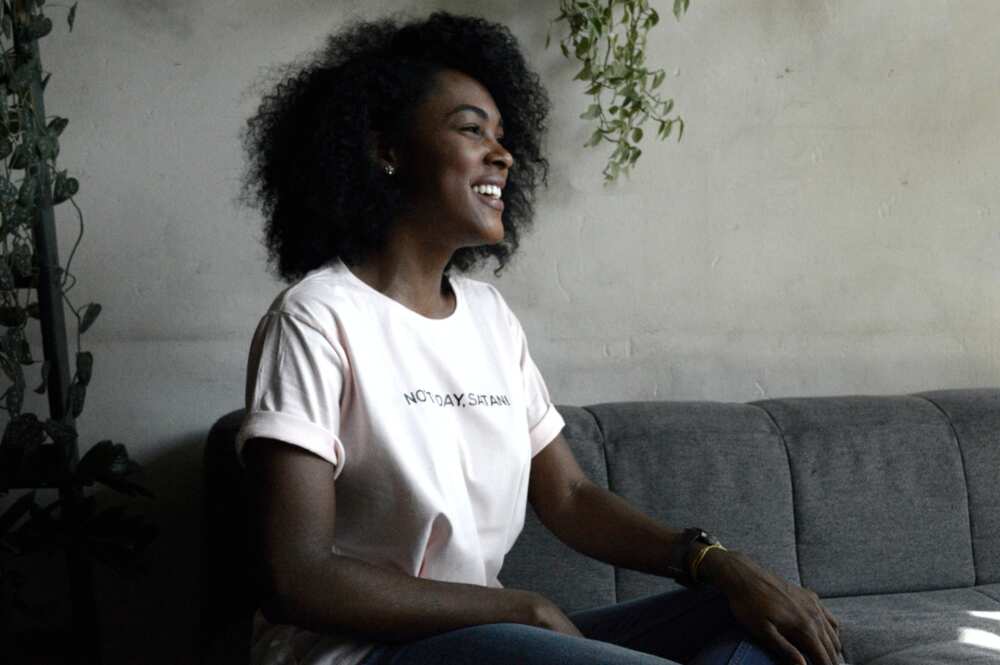 Here are some more options for you to choose from:
how good it feels to wake up every day
And know that you are mine
And I am yours?
Good Morning and Love You.
A smile to start your day,
A prayer to bless your way.
A song to lighten your burden
A message to wish you good day
Good Morning!
With a sweet smile on your face,
And, a cup of coffee in your hand,
All that remains is a good morning message from me.
Have a great morning!
It's time to embrace the new day.
Welcome happiness and success,
Good morning!
Have I ever confessed
That you look so pretty in the morning
That I cannot stop looking at you,
Good morning!
You are the light of my world,
The music for my heart and
The first thought of my day.
Good Morning, my dear.
My heart knew that we are meant to be
And my mind is filled with joy
The day you came in my life
You made it complete in every way
And, I just want to say
That you are the reason I am alive!
A very good morning to you!
There is a reason why I love you so much
There is a reason why I want your touch
A reason why I love your company
A reason why I want you to see
That I cannot live without you
That I truly love you, my love
Wishing you a good morning!
You look so pretty early in the day
Your smile gives me a reason
That makes me say
Good morning, my pretty wife
You are my life!
Then they will go
But I will always be there
I hope you know
The sun will rise
It will go down too
But I will always
Be there for you
Good Morning.
Nothing makes me sad anymore
Nothing puts me down
Nothing makes me upset
Nothing makes me frown
To make me feel low
Nothing has the power
For I wake up every morning
Thinking of our life together.
Long distance relationship is always a challenge for the people who love each other. It is very hard to keep the passion burning when you can't see each other for a long or even not a very long time. But nothing is impossible in this world.
The most important thing for those who are apart from their lovers is to understand that you are still loved no matter what. Everyone likes this feeling, especially women. They are more likely to notice very small details and these details mean the world for them.
We hope these examples were a good inspiration for you and you liked the whole idea of a good morning love message.
Although sometimes we speak "different languages", we argue, quarrel and cannot understand each other, but still, our soul mates are the closest people in the whole world.
READ ALSO: Happy birthday message to a crush
SOURCE: www.momjunction.com