Love text messages that will make your fiance love you deeply
There are numerous ways to express your tender feelings and affection for your fiancé. Sending deep love messages for him is one of them. They will allow you to reach his heart and show that he is always on your mind.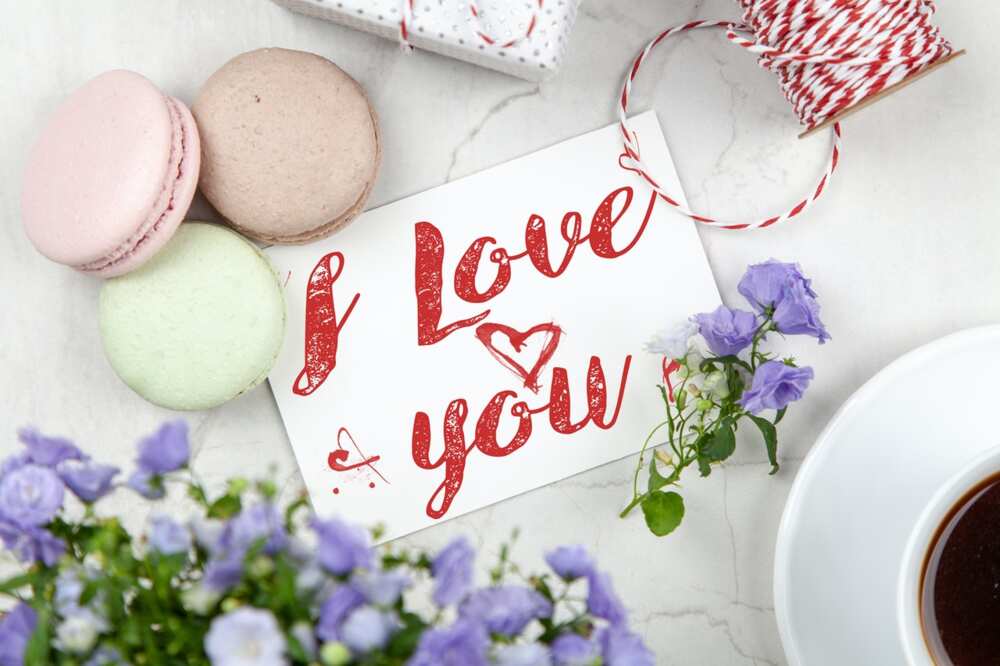 Without love, it is impossible to form strong and trusting relationships. It can appear in various forms, such as a morning kiss, a gentle hug, a present, or a sweet message with love words.
The issue is that not everyone can write them. However, you can always use some of the greatest text samples as inspiration for your own.
How can I express my love to my fiance?
Forget about romantic nicknames like "Honey," "Bunny," "Kitty," etc., for a while. Instead, show your beloved man the true depth of your sublime feelings expressed in your own words.
PAY ATTENTION: Install our latest app for Android, read best news on Nigeria's #1 news app
They will undoubtedly touch his heart, and you will see this in his eyes when you meet. So, choose one of the best love messages to send to a man who you adore.
Romantic text messages for fiance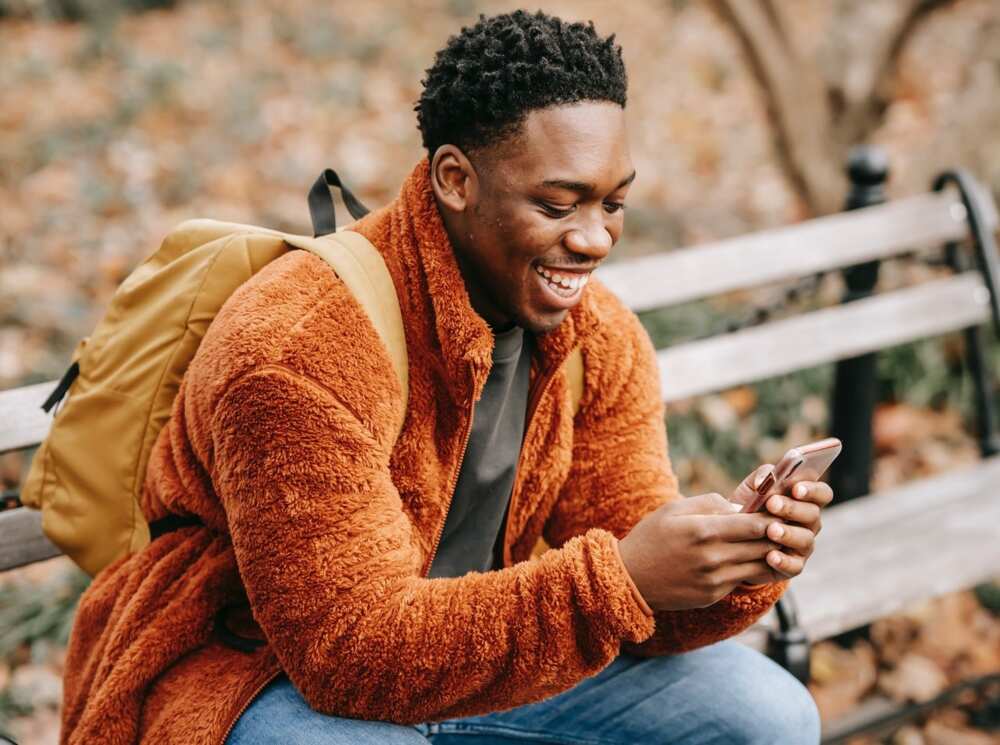 Are you going to text your fiancé? Do you still lack the words to make his heart melt even more? Check out some of the best romantic love messages for him to express your tender feelings:
I adore you more than Alabama adores football.
I love spring and summer, but nothing beats you.
I like to wake up knowing that the man of my dreams is right next to me.
I want to be in your arms, where you will hold me tightly and never let go.
I woke up smiling, all because you are in my life.
You are my epitome of perfection.
I cannot be your first love, first kiss, first glance, or first date, but I do want to be your last in everything.
I cannot believe how happy you make me. Just thinking about you puts a smile on my face and makes me feel so good…and so lucky.
Thank you for waking me up in my dream and showing me what true love is.
When people ask what I see in you, I just smile and look away, because I am afraid that if they knew, they would fall in love with you as well.
I adore you, and I wish you could just look into my soul and find a depth of passion, tenderness, and love that keeps you closer to my heart than anyone or anything else.
Loving you is like breathing. How do I put an end to it?
I adore you not for what you have, but for how I feel when I am next to you.
My favourite place in the world is right next to you.
If I could give you one thing in life, it would be the opportunity to see yourself through my eyes; only then would you realize how special you are to me.
My heart is so full of you that I cannot call it just mine anymore.
You are the light of my day and the moonlight of my nights.
What to text your boyfriend to make him love you more?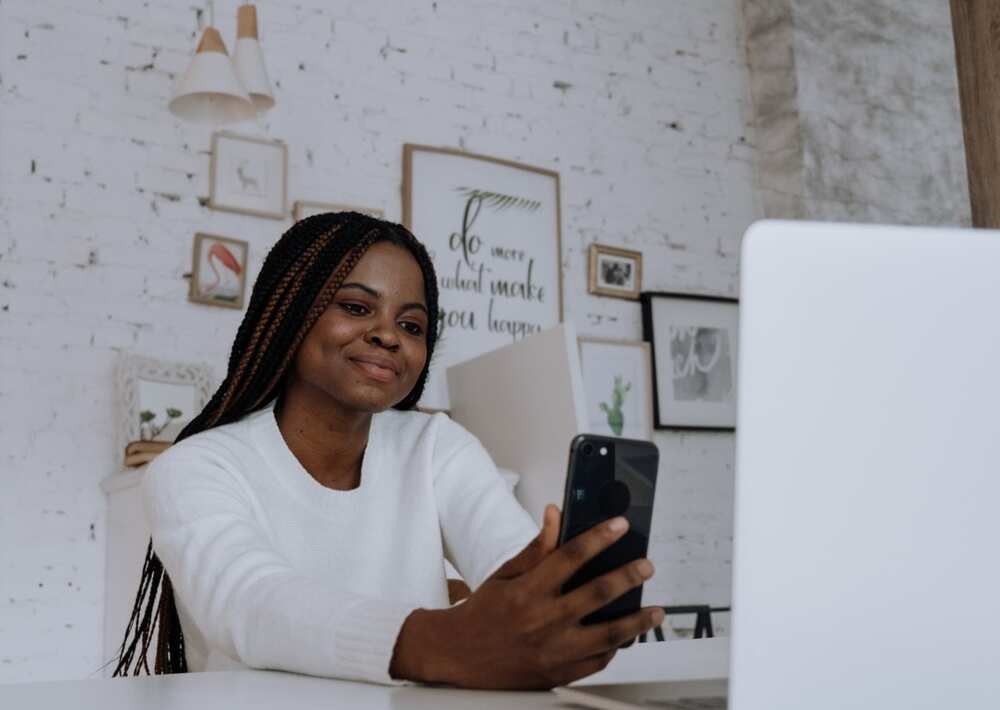 You can use a sweetest I love you message to express your deep feelings to your fiancé. Take a few moments to remind him how much he means to you:
The worst thing in the world is thinking about your beautiful eyes and not looking at them.
There is no greater love than the one I have for you. I think about you, and I miss you.
I have been looking for someone with whom I can listen to surf music on the beach or dance in the rain. To me, this man is you. I adore you, and I miss you.
You are more important to me than the sun for flowers and water for fish. You are the meaning of my life. I miss you and will wait to see you soon.
My feelings for you are unaffected by our age, the season, or the distance that separates us. It makes me love you even more, my dear.
Do you know why I do not mind the weather or the season? Because, thanks to you, there is always spring in my soul.
You are the light of my life in the afternoon. In the middle of the night, you are my guiding star. Thank you for being there for me at all times.
So far, every moment we have spent together has been awesome. But I promise you that the best is yet to come.
I used to believe that no one was perfect until I met you.
I am the happiest person in the world when I am with you. It does not matter if we are out on the town, in front of the TV, or… doing other things. Being with you just feels right.
Your love is like a warm blanket that protects me from the misery and pain that engulfs the world. My knight, my protector, my provider, I adore you.
Because of you, my reality is better than my best dreams.
They say you fall in love once, but I keep falling in love with you all over again each time I see you!
I do not have all the words to express how much you mean to me. I can only say that you are the centre of my life, and everything else revolves around our feelings for each other.
I like how you treat me like a princess, and I love you with all my heart.
You are the only man I ever want in my life. You make me feel whole. You are the perfect man for me.
Short love messages for him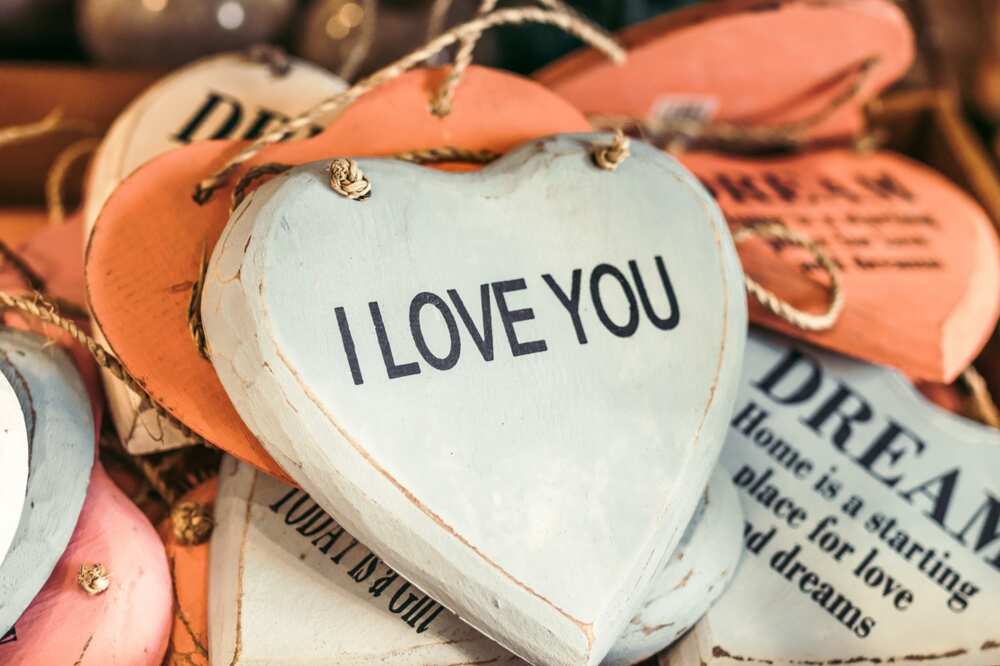 If your fiancé dislikes long, tedious messages, you can remind him of your feelings with a short text:
I just left, and I am already missing you. I cannot wait to get back and hug you.
My day will not be complete unless I tell you how much I love you.
The decision to marry you was the wisest decision I have ever made in my life.
You have this incredible way of making my heart happy.
You are everything a man should be.
When I am with you, the only place I want to be is "closer."
My dear, all the oceans, rivers, and seas will dry up faster than my love for you will. I am yours forever.
Every single morning, I thank God for having you in my life.
Everything in this world has an end, but our love for each other is limitless.
All I need is you right here.
Your love is the best and most beautiful thing that has ever happened to me.
Coming home means returning to you for me.
When I saw the word "love," the first thing that came to mind was you.
Every day with you is a wonderful addition to my life's journey.
There are only two times that I want to be with you: now and forever.
Forget the butterflies. I feel the whole zoo when I am with you!
You make me forget how to breathe.
You are the one that gives my life meaning. Thanks for loving me like you constantly do.
Men enjoy receiving compliments and confessions of feelings, even if they do not express it openly. With a pleasant text, you can remind your fiancé of yourself. Even if he is frequently busy at work and dislikes being distracted, he will undoubtedly appreciate receiving a sweet text message from you.
READ ALSO: How can you tell someone you miss them without the word MISS through text?
Legit.ng recently revealed how you could tell someone you miss them without using the word MISS through a text. It takes a lot of effort to build a relationship. It faces numerous challenges, including times when loved ones are separated.
Sending a message to your dearest one will not only support them during those difficult times but also make your meeting even more anticipated. Have you already sent your beloved some sweet words?
Source: Legit.ng