Does Colin Farrell have a wife? The actor's relationships
Colin Farrell is a prominent Irish actor who first gained prominence in 2002 after portraying Danny Witwer in Minority Report. He is also known for his roles in Phone Booth, S.W.A.T, Alexander and Miami Vice. Beyond his on-screen achievements, Farrell's personal life has often been a subject of fascination among his fans. Does Colin Farrell have a wife?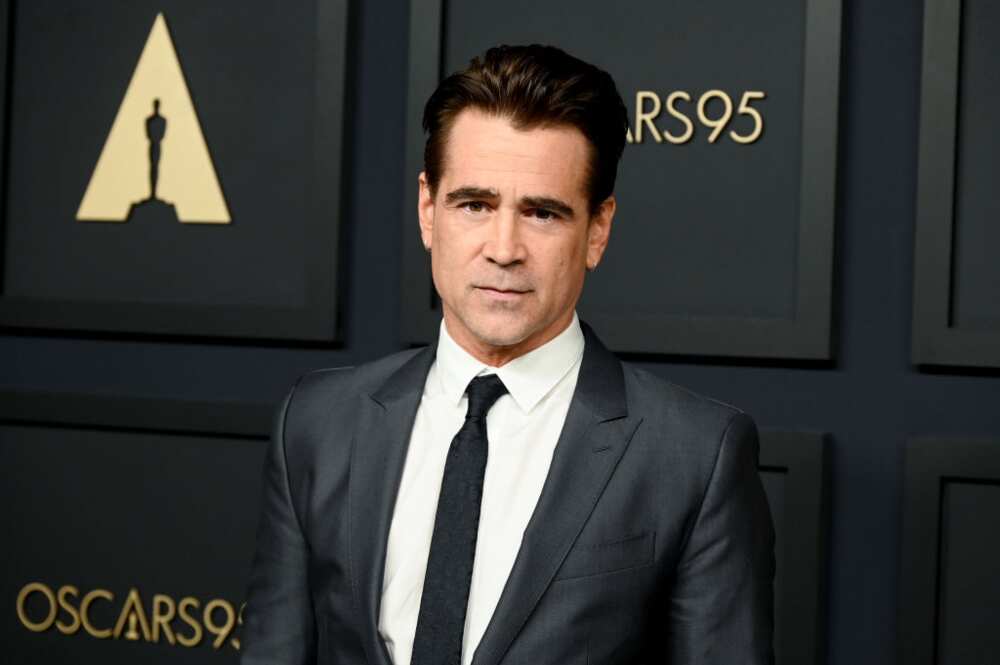 Colin Farrell was born on 31 May 1976 in Castleknock, Dublin, Ireland. He made his professional acting debut in 1999 in the drama The War Zone. Throughout his acting career, he has received various awards and nominations, including two Golden Globe Awards and a nomination for an Academy Award. Here is a look at the actor's relationships over the years.
Does Colin Farrell have a wife?
Who is Colin Farrell's wife? The Irish actor is not married and therefore does not have a wife. However, he has been married once. The Alexander star was briefly married to English actress and musician Amelia Warner.
The former couple tied the knot in a non-legally binding ceremony in 2001 during a vacation to Tahiti. They appeared on many red carpets together and eventually parted ways less than a year later. Colin Farrell's ex-spouse is now married to Fifty Shades of Grey actor Jamie Dornan.
Colin Farrell's relationships
Colin Farrell has been linked to numerous A-listers in the entertainment industry, but overall, he has managed to keep his love life out of the limelight. The father of two has had a long list of girlfriends, including models, actresses and pop stars. Below is a look at his past relationships.
Kim Bordenave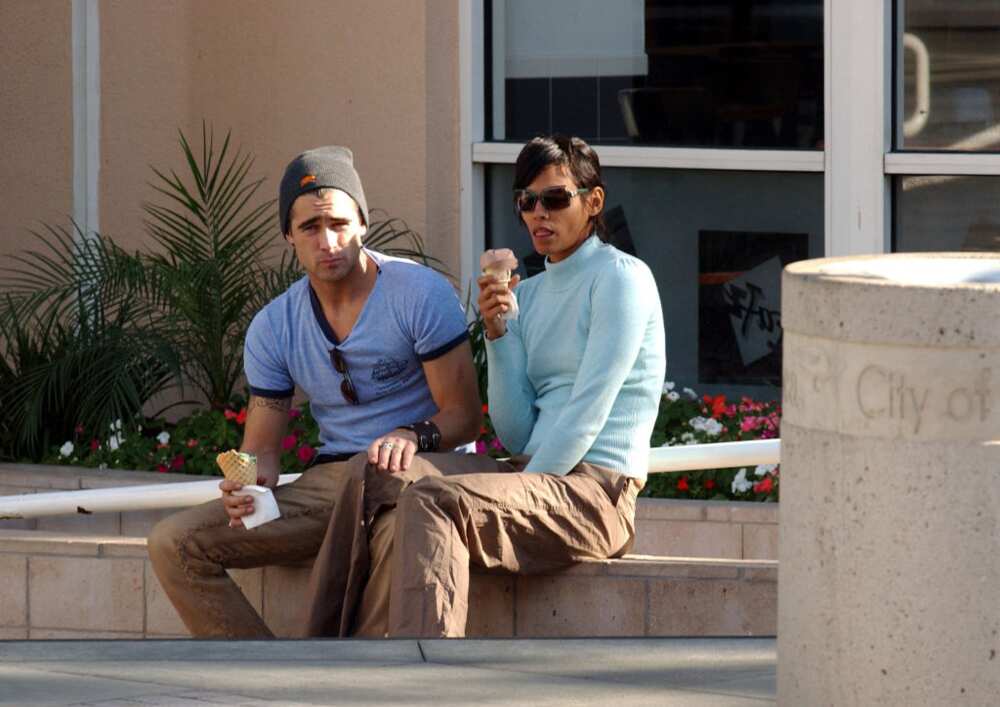 Kim Bordenave is an America-based Canadian actress and model. Farrell and Kim began dating in 2002. The two dated for nearly two years before they separated in 2003. Before their separation, the pair welcomed son James Padraig.
Colin Farrell's son was later diagnosed with a rare genetic disorder called Angelman syndrome, which causes developmental delays and affects the nervous system and speech.
In 2021, Farrell and Bordenave filed for a conservatorship for their son months before he turned 18, with the plan that it would give them the legal power to continue making decisions on his behalf, as he lives with Angelman syndrome.
Angelina Jolie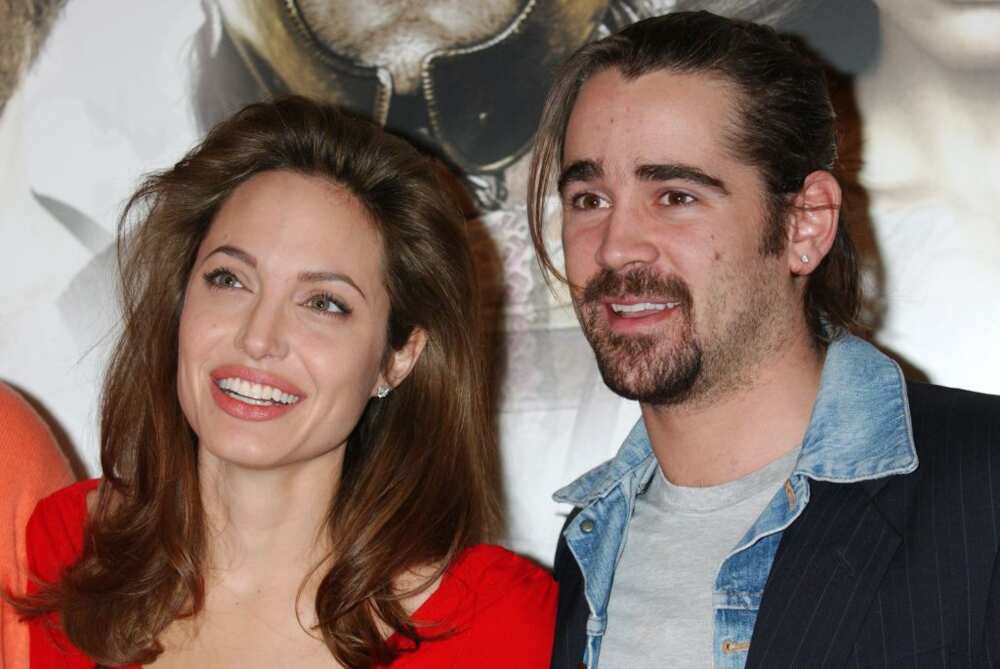 Angelina Jolie and Colin speculated dating rumours while filming the 2003 movie Alexander, where the actors seemed always to have a deep connection.
The two were also spotted together in Egypt, where they are said to have spent their holidays together. However, neither Angelina nor Colin confirmed or denied the rumour.
Britney Spears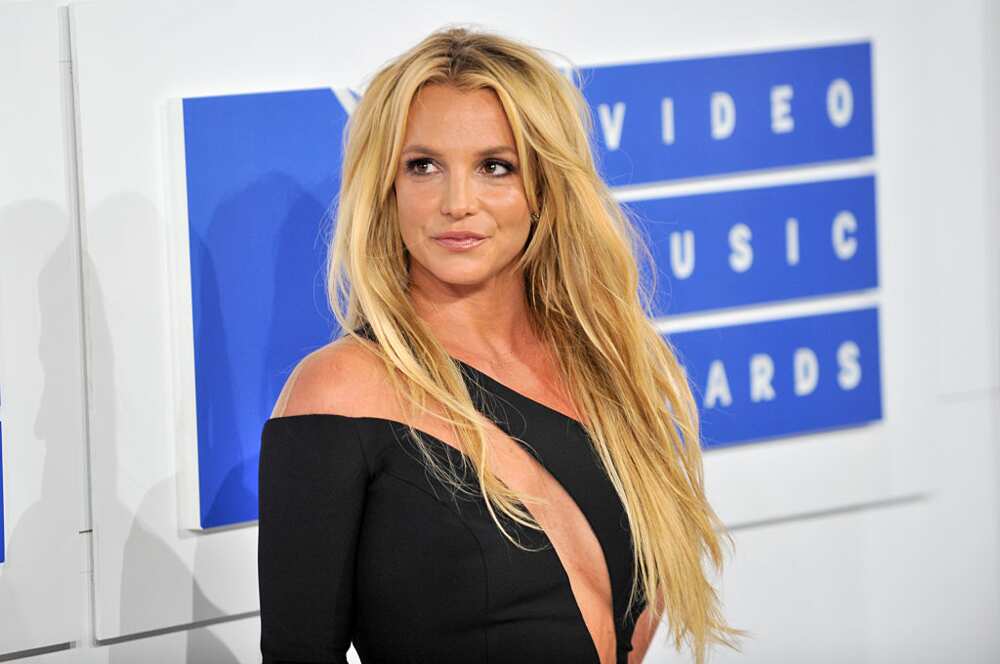 Britney Jean Spears is an American singer and songwriter who first came into the spotlight as a member of the Mickey Mouse Club in the early 1990s. Britney and Farrell sparked dating rumours in 2003 after they attended the premiere of The Recruit together, with Farrell denying that they were anything more than friends.
Later that night, they were spotted at the Chateau Marmont, but the romance didn't last long. After the dalliance ended, Farrell reportedly sent Britney a T-shirt with the inscription: "I slept with Colin Farrell, and all I got was this lousy T-shirt."
Nicole Narain
Nicole Narain is an American model, actress and Playboy Playmate. Farrell briefly dated Narain in 2003. The two first met at a Playboy Mansion party at Hugh Hefner's fabled mansion and soon began dating. Eventually, their romance fizzled, ending their relationship on good terms.
Elizabeth Taylor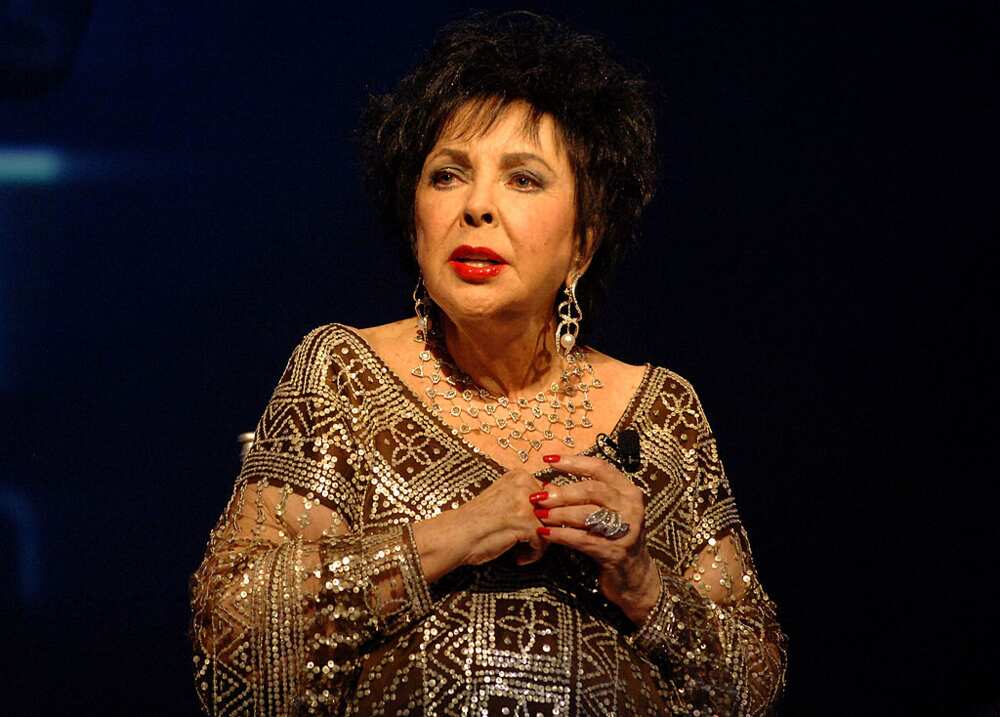 Dame Elizabeth Rosemond Taylor was a British-American actress. Elizabeth and Farrell first met at the Cedars Senai Hospital in Los Angeles, where Farrell's youngest son, Henry, was being born.
Farrell enjoyed an unusually close relationship with the late actress Elizabeth Taylor before she passed away in 2011, aged 79. During an interview on The Ellen DeGeneres Show, Farrell said,
It was kind of like the last, it feels like in my head, not her, I'm projecting, but the last kind of romantic relationship I had, which was never consummated,
Lindsay Lohan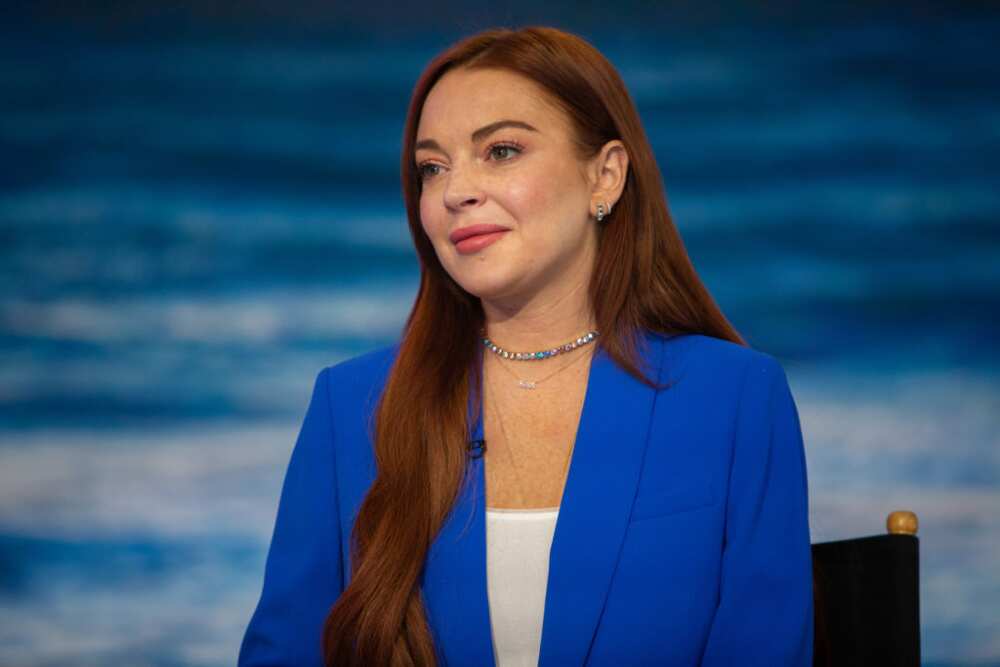 Lindsay Dee Lohan is an actress and singer from New York City, United States. Lindsay Lohan and Colin were regularly seen together on several occasions in 2004, speculating dating rumours. The duo never confirmed their romance, but they did make fun of the rumours during a joint appearance on Saturday Night Live.
Lake Bell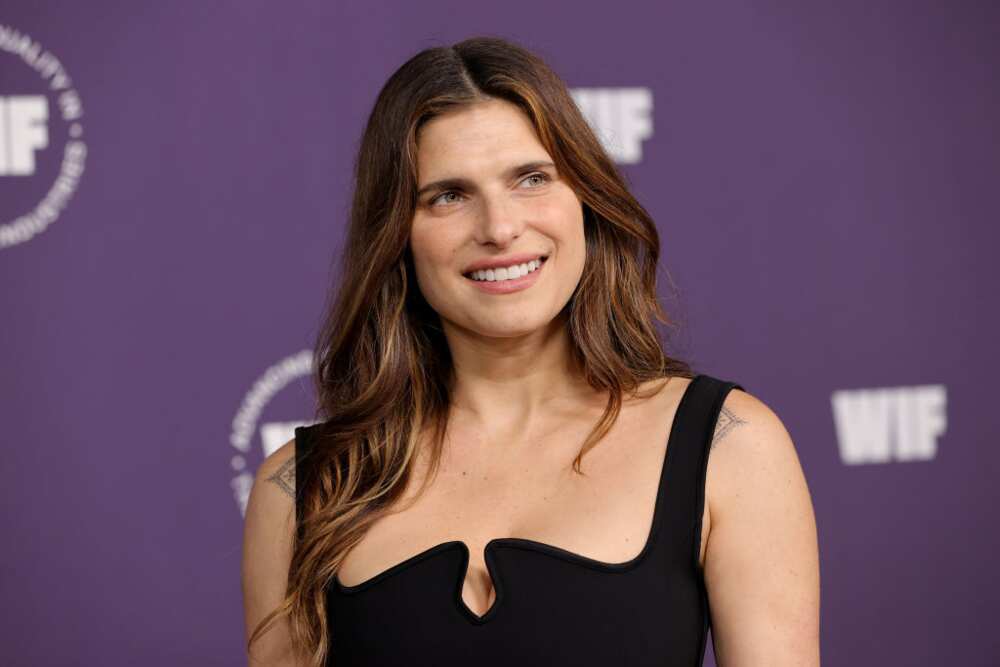 Lake Siegel Bell is an American actress, screenwriter, and director. She has appeared in various television series, including Boston Legal, Surface and How to Make It in America. While working together on the film Pride and Glory in 2006, Colin Farrell and Lake Bell were rumoured to be an item.
Lake and Colin were spotted in various public events, including an event supporting ASPCA in New York in 2007. The pair later ended their relationship.
Carmen Electra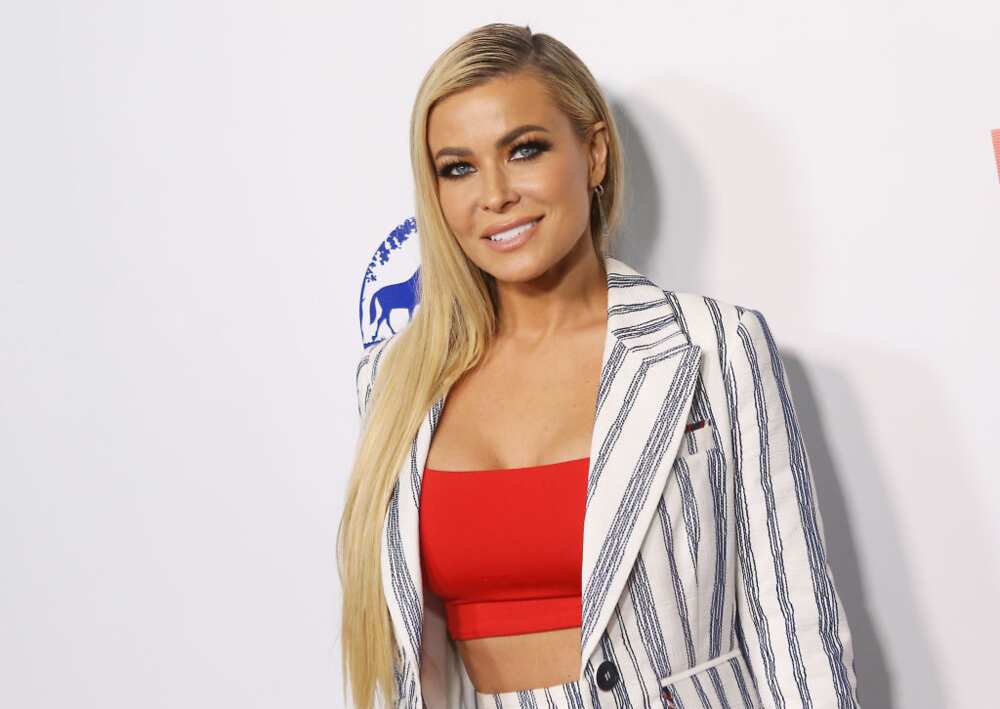 Tara Leigh Patrick, best known as Carmen Electra, is an American actress, model, singer, and media personality. Carmen and Colin had a short-lived romantic relationship in 2006. The two hit on a few red-carpet engagements, but their romance ended after only a few months.
Emma Forrest
Emma Forrest is an English film director, screenwriter and novelist. Emma and Colin began dating in 2008 after they were introduced by Martin McDonagh, who directed In Bruges. Emma Forrest and Colin Farrell dated from January 2008 to 2009.
The former couple reportedly split because Emma felt slighted by Colin when he failed to thank her during his Golden Globes speech in January 2009.
Alicja Bachleda-Curus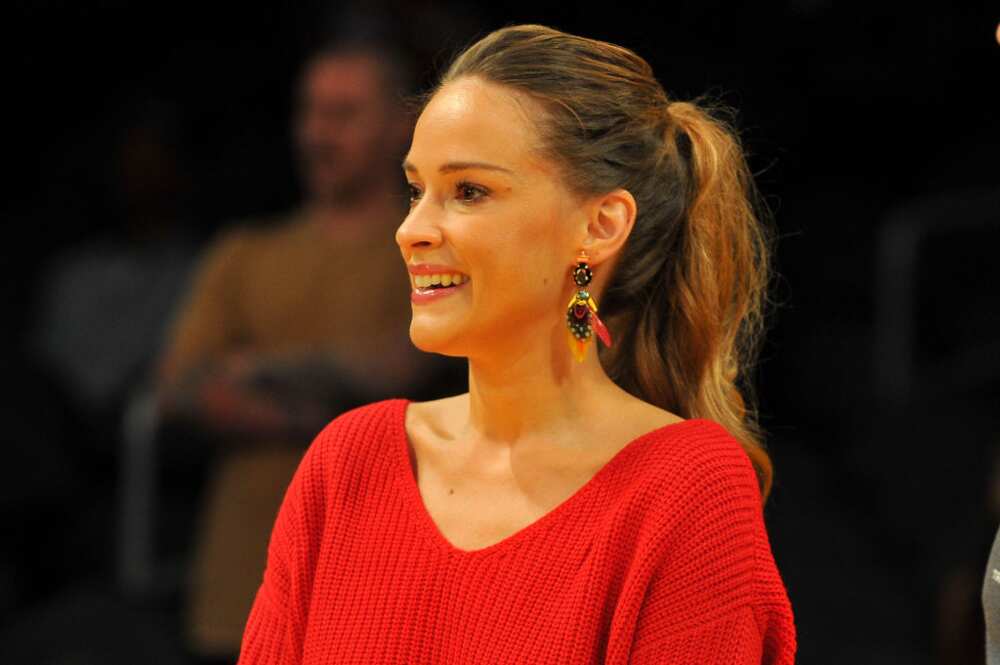 Colin Farrell and Alicja Bachleda-Curuś met on the set of the film Ondine in 2008 and began dating, during which Bachleda-Curus moved into Farrell's LA mansion.
The two kept their relationship under wraps for about a year and even welcomed a son named Henry Tadeusz, born in October 2009. They made a public appearance together in New York for Wednesday's Tribeca Film Festival premiere of their movie Ondine. Colin and Alicja were in a relationship for almost two years before breaking up in 2010 because of commitment issues.
Kelly McNamara
Kelly McNamara and Farrell first met in 2016. The two began dating in 2017 and were in an off-and-on relationship. Farrell talked about their romance during an appearance on TheEllenShow in 2017 when he said,
My girlfriend travels a lot as well with work so oftentimes we're two ships passing in the night, but we make sure to find a port that we can, you know, rendezvous at.
The pair reportedly ended their relationship due to Colin's hectic work schedule. The Banshees of Inisherin shoot was reportedly demanding along with Colin's busy schedule portraying The Penguin in Matt Reeves' The Batman.
The Irish actor has had several other high-profile relationships. He reportedly dated Muireann McDonnell, Demi Moore, Michelle Rodriguez and Dame Eileen Atkins. He was also linked to Bajan beauty and Barbadian Singer Rihanna after meeting on the Graham Norton Show.
FAQs
Who is Colin Farrell? He is a prominent Irish actor best known for his roles in various films and series such as Phone Booth, S.W.A.T, Alexander and Miami Vice.
Where is Colin Farrell from? He was born in Castleknock, Dublin, Ireland.
What is Colin Farrell's age? He is 47 years old as of 2023. He was born on 31 May 1976.
Who are Colin Farrell's parents? They are Eamon Farrell and Rita.
Is Colin Farrell married? No, Colin Farrell is not married. However, he was once married non-legally to actress and singer Amelia Warner.
Who is Colin Farrell's girlfriend? The actor is currently not in a relationship with anyone.
Does Colin Farrell have kids? The Irish actor has two children. He shares his older son, James Padraig Farrell, 19, with ex-girlfriend Kim Bordenave and his younger son, Henry Tadeusz Farrell,13, with Ondine costar Alicja Bachleda-Curús.
What is Colin Farrell's height? He is 5 feet 10 inches or 178 centimetres tall.
Does Colin Farrell have a wife? No. Being in the spotlight has raised curiosity about his love life. Although Colin is not married, he has been linked to numerous women in the entertainment industry, such as Lindsay Lohan and Carmen Electra.
Legit.ng recently published Kaylah Zander-Nuñez's biography. Kaylah Zander is a Canadian-born actress and costume designer. She was born on 16 March 1988 in East Vancouver, British Columbia, Canada and currently resides in Los Angeles, California, United States.
Kaylah Zander-Nuñez made her professional acting debut in 2017 in the short film Oranges and Browns. She, however, became famous for portraying Amelia in the 2022 Netflix TV series The Recruit.
Source: Legit.ng