50+ good relationship questions to ask your significant other
Communication is a key component in every relationship, as it helps resolves issues and helps people get to know each other on a deeper level. Here are some great relationship questions that you can use to get to know your significant other better.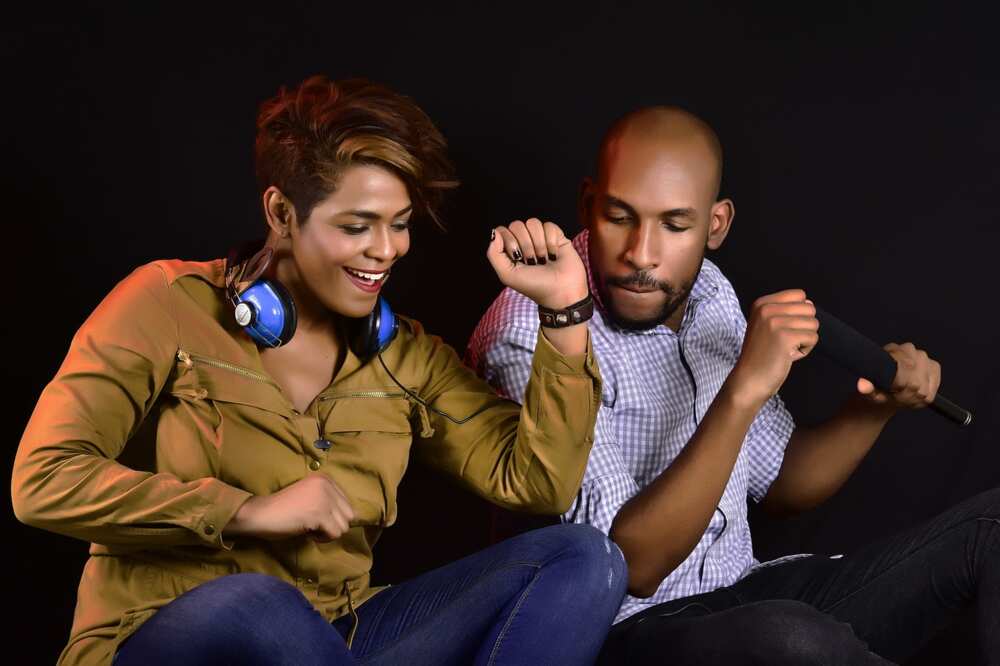 Talking to someone you love and getting to know them deeply is a significant aspect in every relationship. By talking, they might share parts of themselves with you that they would not have shared otherwise.
If you are wondering, "What are good relationship questions to ask your loved one?", you are in luck.
Questions to ask in a new relationship
Imagine this: you have met an amazing guy or girl who makes your world go round. Is this person really the ideal match for you, or are you just imagining that they are perfect?
Perhaps you are on one of your first dates or have just started going out together, and you are trying to figure out whether the relationship is worth it. Asking the person about their life, dreams, thoughts, and purposes is the right way to figure out if they are suited for a long-term relationship.
Regardless of what happens, these questions to ask in a relationship that has only started recently will help you understand whether this is the right person for you.
Check out some nice relationship questions to ask your girlfriend or boyfriend whom you have been seeing for a short period of time.
What is the perfect way to spend a day for you?
What is your biggest ambition?
What is the funniest dream you have ever had?
What is the best memory of your life?
What is your favourite food?
Do you like sports? Which ones?
Who is the celebrity that you admire?
What is your favourite color?
Which movies do you like?
What do you feel grateful for?
Good relationship questions to get to know the person
Every meaningful connection requires getting to know your partner and what values they hold in life. This is why these questions about relationship are designed to help you out with this.
These are the right relationship questions to ask a guy or a girl when you feel the need to learn more about them and their beliefs. If they open up to you, you will have a much better understanding of your partner.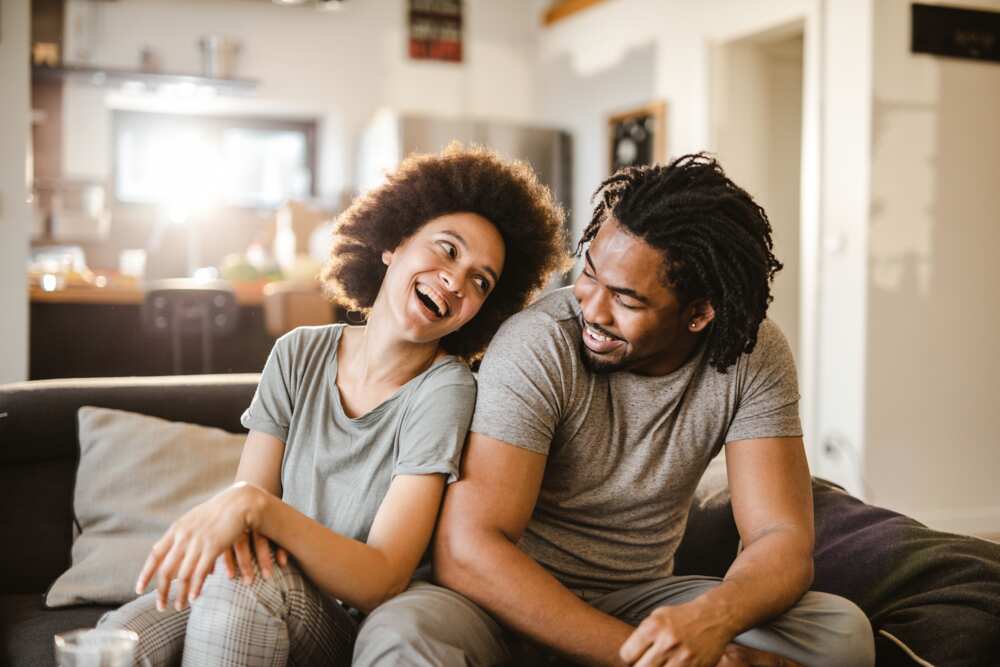 What do you value most in a friendship or a romantic relationship?
Is there something that you've dreamed of doing for a long time?
Where is your favorite place to be?
If you had one day left to live, what would you do?
If you could trade lives with someone, who would it be?
Would you like to be famous? In what way?
If you could choose to conduct an interview with anyone in the world, who would it be?
Are you happy with yourself or would you change anything?
What are your biggest fears?
What is the biggest lesson you have learned in life?
What should a healthy relationship provide for the people in it?
In your life, what has been the biggest blessing in disguise?
If you could wake up tomorrow having gained one quality or ability, what would it be?
What is on your bucket list that we can do together this year?
Do you have any habits you want to change?
How do you want to be remembered?
What is the most daring thing you've ever done?
When was the last time you cried and why?
What were the major turning points in your life?
When was the last time you got out of your comfort zone?
Fun relationship questions
We all need to have a good laugh sometimes, and what is the best way to do it? Asking fun questions is.
Here are some fun relationship questions to ask a girl or a guy while playing the relationship questions game.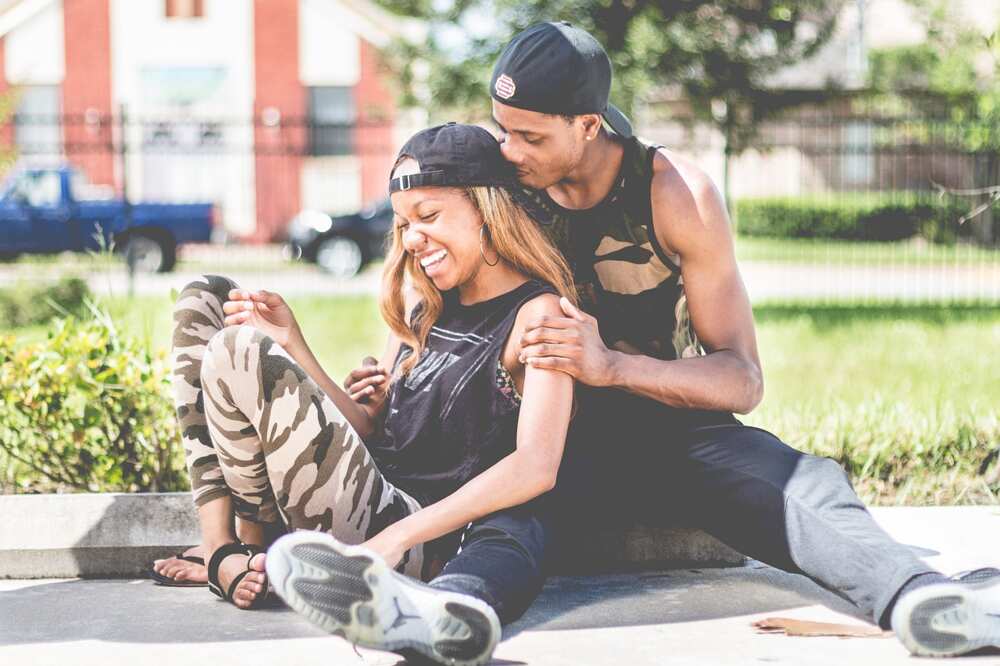 Do you sing in the shower?
What are your quirks?
Do you have any hidden talents?
What is your spirit animal?
Do you cry at sentimental movies?
Who is the funniest person you know?
If you were a superhero, what would your power be?
What is your most embarrassing memory?
Is there something silly that you used to do as a child?
Do you have any habits that may seem weird?
Who was your first celebrity crush?
What is the worst haircut you have ever had?
Who is your favourite Disney Princess?
What is your worst pet peeve?
Who is the most famous person you have ever met?
What fashion trend do you wish would come back/go away?
What is the weirdest dream you have ever had?
What do you think phones will be like in 10 years?
If you could go back in time and change history, what would you change?
What is your guilty pleasure?
Serious relationship questions
Have you been with your partner for a long time, and are feeling a close connection and bond with them? If so, it is important to strengthen it even more by discussing these deep relationship questions with them.
Remember to be patient with your partner instead of being pushy when it comes to responding. They may not be ready to discuss some topics in-depth yet, and this is okay - just make sure you read the room.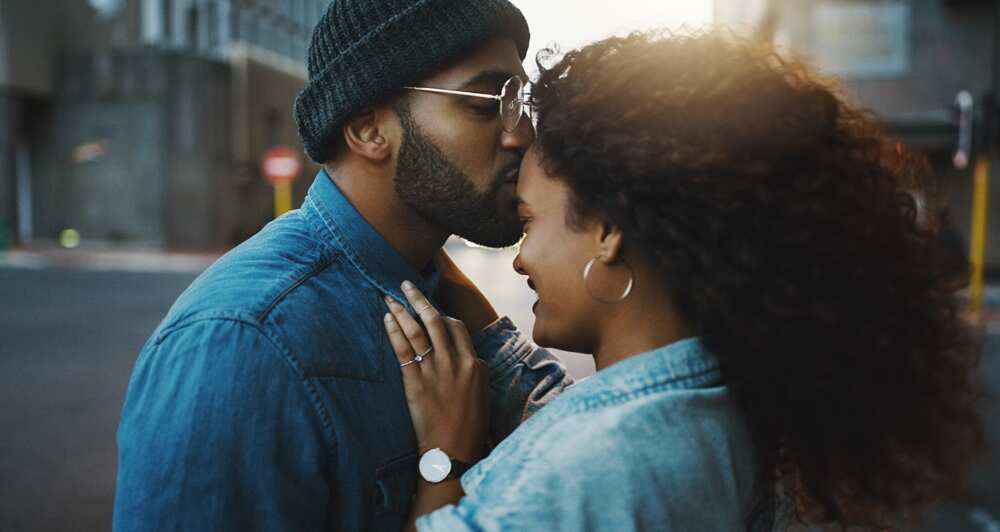 What is your idea of a romantic vacation?
What is the single most important thing for a relationship to be successful?
What about me made you fall in love?
Is romantic love the most important love of all?
Do you believe in love at first sight?
If you love someone, is unfaithfulness/cheating something that can be forgiven?
Do you believe love changes you?
If you could ask me anything and I had to answer honestly, what would it be?
Would you prefer working or staying at home with the kids?
Are you friends with any of your exes?
How should finances be planned between a couple?
What do you remember most about the night/day we first met?
If you had one word to describe our love, what would it be?
What did you think when you first met me?
What is your favorite memory of us?
What is one thing you want us to do together that we have never done before?
What do you think about long-distance relationships?
How could we improve what we have?
What is the first thing you notice about someone when you fall for them?
Do you think knowing whether or not it's love depends on how long you have known the person?
Either-or relationship questions to ask
These new relationship questions are based on a choice. They can give you a little insight into your partner's likes and preferences.
Summer or winter?
Book or movie?
Fruits or vegetables?
Kiss or hug?
Sleep in or rise early?
Tacos or sushi?
Go on a date or stay in?
Is it better to spend money on travels or physical items?
Would you rather visit the past or the future?
True love or five million dollars?
Teleportation or mind-reading?
Comfortable or fancy clothes?
Extroverted or introverted people?
Tattoos or piercings?
Long or short hair?
Texting or video calling?
Spending or saving?
Long walks or drives?
Dogs or cats?
Sunrise or sunset?
FaceTime or Skype?
Christmas or New Year's Day?
Cooking or baking?
Slow or upbeat music?
Sunny or rainy weather?
Hopefully, these relationship questions will bring the two of you much closer and help you know each other on a deeper level.
READ ALSO: Top 10 cute nicknames for your girlfriend
Do you want to flatter your girlfriend by giving her an adorable nickname? Well, you are in luck, as Legit.ng recently covered this topic.
Find out what would be the cutest nicknames for your girlfriend, and choose one that would fit her personality in the best way. She will adore the sweet nickname that you pick for her with love.
Source: Legit.ng