Does Antonio Brown have a wife? His relationship history
Antonio Brown is a famous American NFL star. He is a talented and versatile wide receiver who has played for big teams like Pittsburgh Steelers and Tampa Buccaneers. The wide receiver also made headlines in 2022 after he was dismissed from the Buccaneers team for leaving the field shirtless as they faced the New York Jets. His fame has made many people want to know more about his private life. Does Antonio Brown have a wife? Discover who the NFL star has been romantically involved with over the years.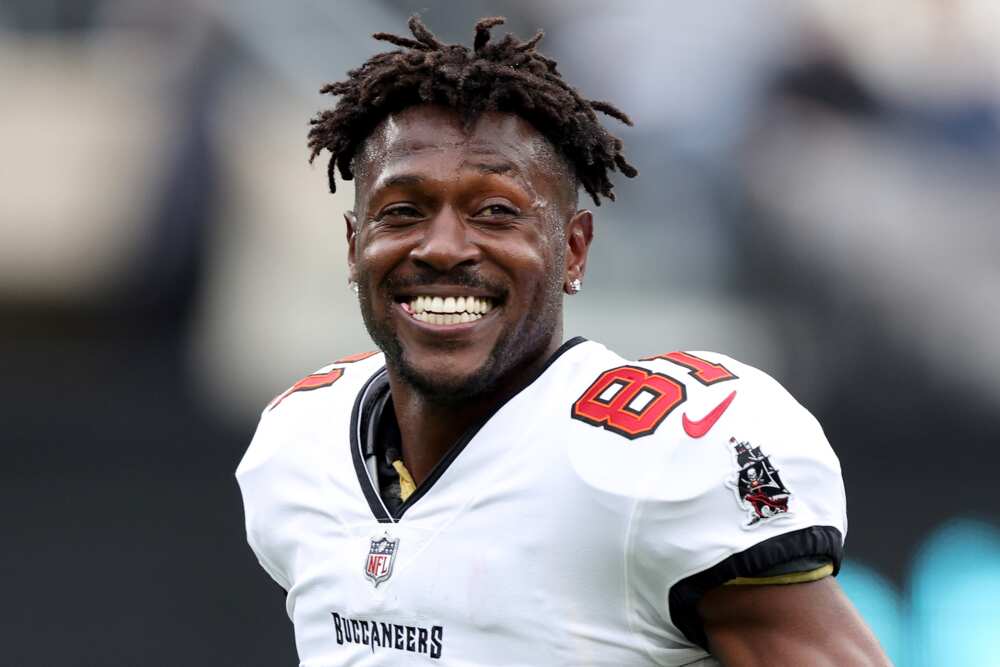 Antonio Brown is the Steelers franchise record holder for most receiving yards in a season. He is also the tenth in NFL history receiver in a single season. Antonio co-owns the Albany Empire of the National Arena League. Being in the limelight has attracted much attention and controversies in his professional and personal life. Many are eager to learn who his wife is and his relationship history.
Does Antonio Brown have a wife?
Who is Antonio Brown's wife? The football player is not married. He has, however, made headlines due to his dating life. He has six kids from different women.
Antonio Brown's relationship history
The American celebrity has dated several women in the past. Here is a look at ‌Antonio Brown's girlfriends history.
Chelsie Kyriss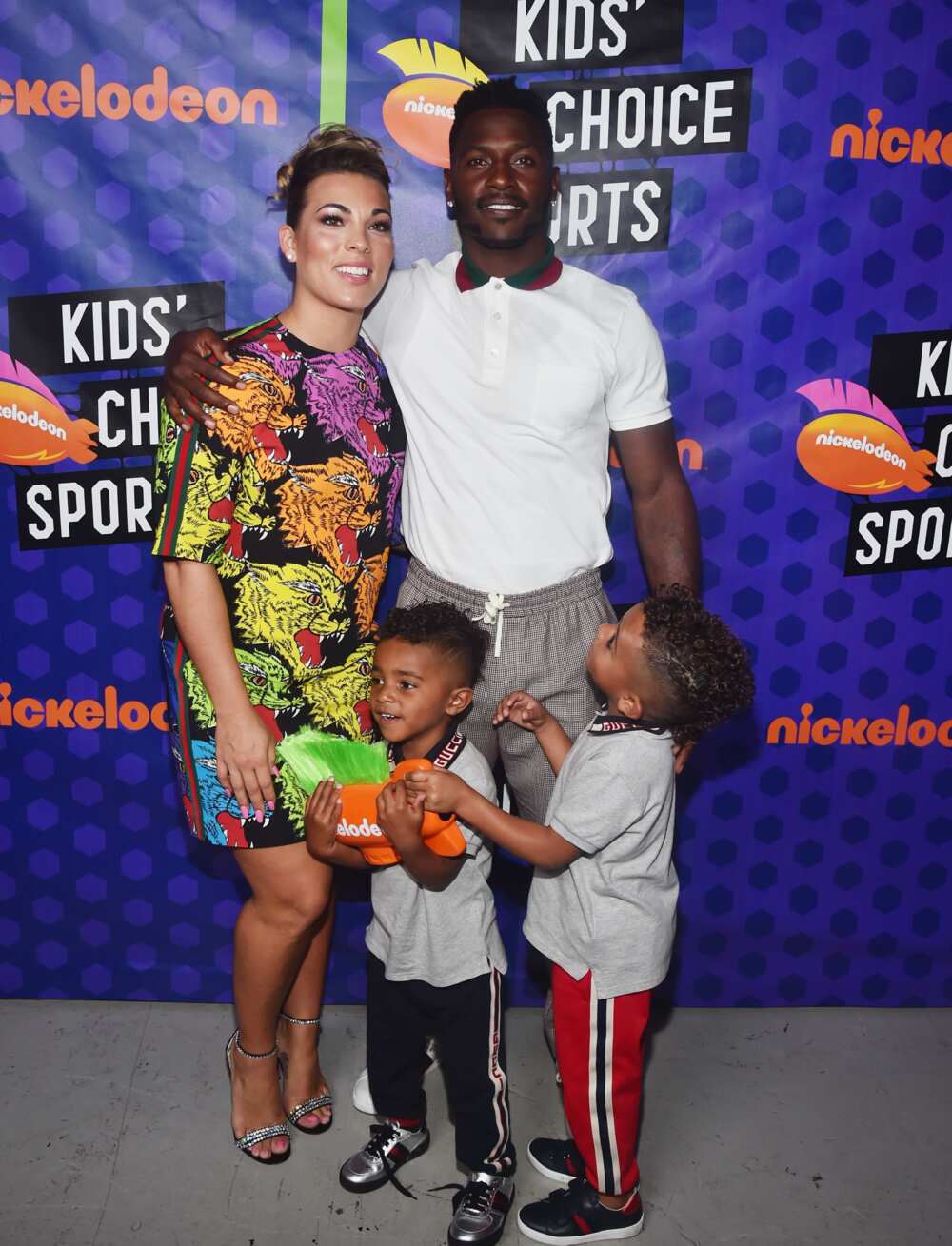 Chelsie Kyriss is the last known Antonio Brown's girlfriend. The two started dating in 2012 while she was working with Wilton Brands Inc. A mutual friend introduced them to each other at a gathering. The chemistry was instant, and they started dating immediately.
Antonio Brown's ex is a social media personality, real estate agent and designer. Before she met him, she worked as a customer representative and an assistant teacher at a daycare.
The couple shares four kids, Autonomy, Apollo, Ali and Allure. The first is Autonomy, born in 2014; Ali in 2015; Apollo in 2017 and Allure, born in 2020. The social media influencer has two other kids from her previous relationship.
The two ex-lovers have, over the years, had issues in their relationship that have made headlines in the media. They broke up in 2017 when a pregnant Chelsie accused him of cheating. She alleged that he was creating a hostile environment for the kids. They later mended the relationship, and the charges were dropped later that year.
A year later, Antonio reopened the case accusing Kyriss of being unfit to raise the kids. In 2022, she accused his baby daddy of domestic battering, including throwing a shoe at her. He also threw her out of the house and refused to pick up her belongings. Chelsie stayed with the kids after the breakup and he supports them.
Jena Frumes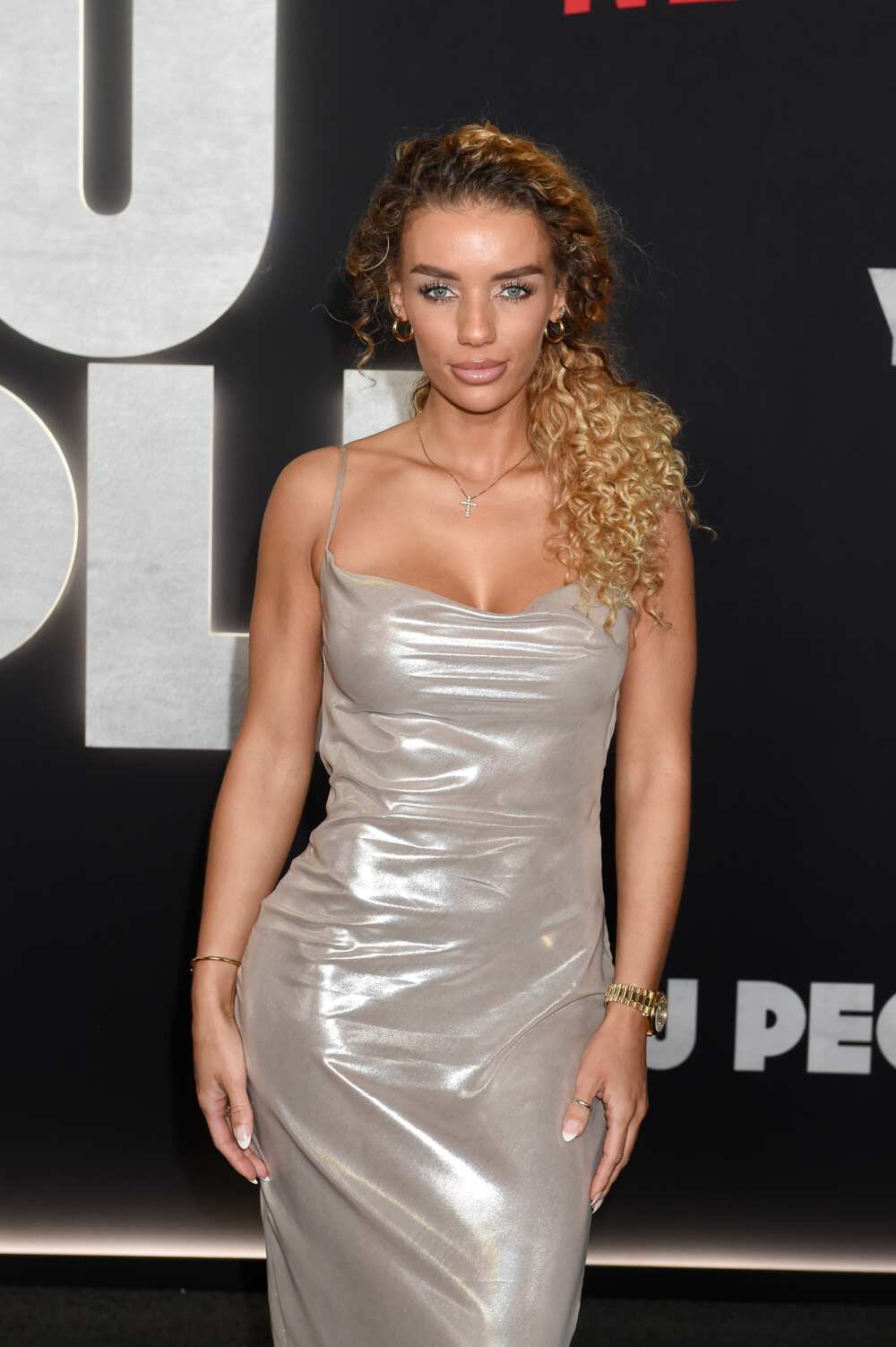 While his ex-girlfriend was pregnant with their third child, Antonio had an affair with Jena Frumes in 2017. He told Jena that he was not together with Chelsie at the time. Frumes is an actress, social media influencer, and model. The affair did not last long as the footballer got back together with his baby momma.
Wiltrice Jackson
Antonio and Jackson dated when he played for Pittsburgh Steelers in the early days. They welcomed their daughter Antanyiah on 18 March 2008.
The two recently made headlines after Jackson filed an injunction on 14 April 2023 for unpaid child support for their 15-year-old. An arrest warrant was issued, but the footballer complied by paying the amount owed. He was also accused of domestic violence by Wiltrice before.
Shameika Brailsford
Antonio and Brailsford's relationship started in the early 2000s. They share a son, Antonio Brown Jr., born in November 2007. They parted ways in 2012 and have had their fair share of legal disputes. Although he got custody of their son, Brailsford accused him for failing to take care of their son as he was busy with his career.
Stephanie Acevedo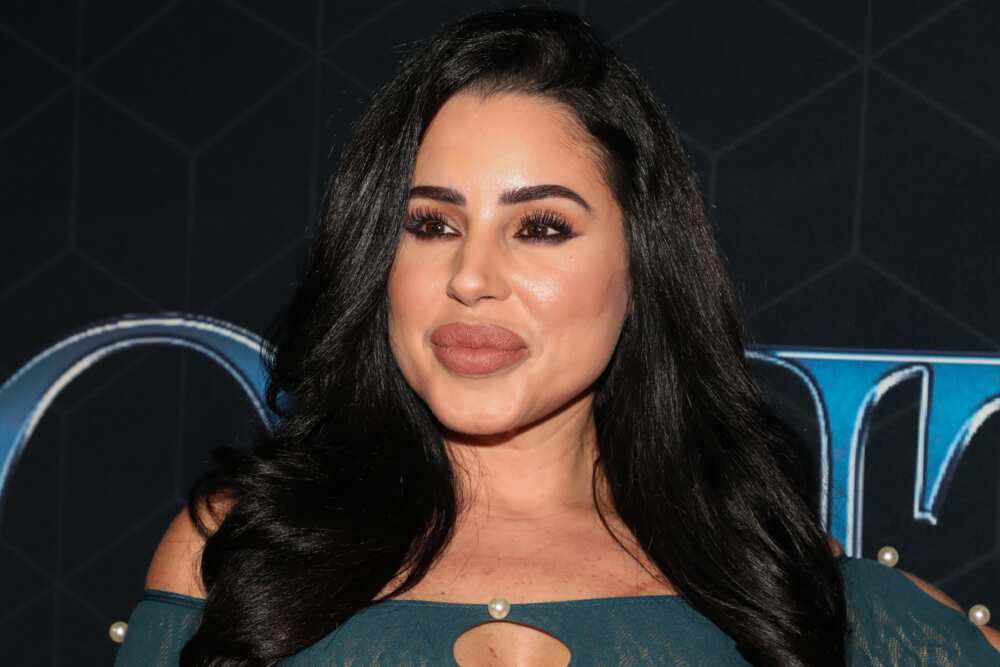 The two are said to have started dating when he had issues with Kyriss in 2020. They posted each other on social media. Acevedo is an American singer, reality TV star, actress and fashion model from Miami.
Before joining music, she attended medical school, although she did not major in the field. She is signed under Young Money label and has released songs such as Acércate and Bleeding Love. The relationship did not last, and the football star got back with his baby's momma.
Who is Antonio Brown dating?
Although the American celebrity is seemingly single in 2023, there have been rumours that ‌Antonio Brown's GF is Cydney Moreau, an Instagram model. The rumours started in 2021, but the two have not commented on these allegations.
Fast facts about Antonio Brown
Who is Antonio Brown? He is a famous American NFL football player.
Is Antonio Brown married? No, the footballer is not married and has never been married before.
Is Antonio Brown in a relationship? The talented star is seemingly single as of 2023.
Are Antonio Brown and Chelsie still together? No, the two parted ways in 2021.
Who are ‌Antonio Brown's children? Brown has six children from his three relationships. They are Autonomy, Antonio Brown Jr., Antanyiah, Ali, Apollo and Allure Brown.
How tall is Antonio Brown? The footballer stands at 5 feet 10 inches or 178 centimetres. He weighs 185 pounds, equivalent to 84 kg.
What is Antonio Brown's net worth? According to Celebrity Net Worth, the player is worth $20 million as of 2023.
Does Antonio Brown have a wife? Antonio Brown is an American NFL football player. He is known for being one of the best wide receivers and is the son of the famous Eddie Brown. The footballer is not married, but he is a father of six children from three of his past relationships. One of those relationships was with Chelsie Kyriss, the mother of his four children.
Legit.ng recently published an article about Jennifer Coolidge. Jennifer is an American actress and comedian. She thrust into stardom when she played Stifler's Mom in the movie American Pie in 1999. Despite her fame, most fans don't know much about her personal life.
Jennifer Coolidge is well known for playing a nurse in the 1995 film Not of This Earth. She has numerous awards for her stunning performances, such as Emmy Awards and Screen Actor Guild. Her popularity has led to fans wanting to know about her relationship history.
Source: Legit.ng