Does Gerard Butler have a wife? A look at his relationships
Gerard Butler is an actor and film producer from Scotland. His fame skyrocketed when he played King Leonidas of Sparta in 300. He is also widely known for appearing in movies such as Plane, Law Abiding Citizen and The Bounty Hunter. The actor has garnered a massive following worldwide, with fans curious about his personal life. Does Gerard Butler have a wife?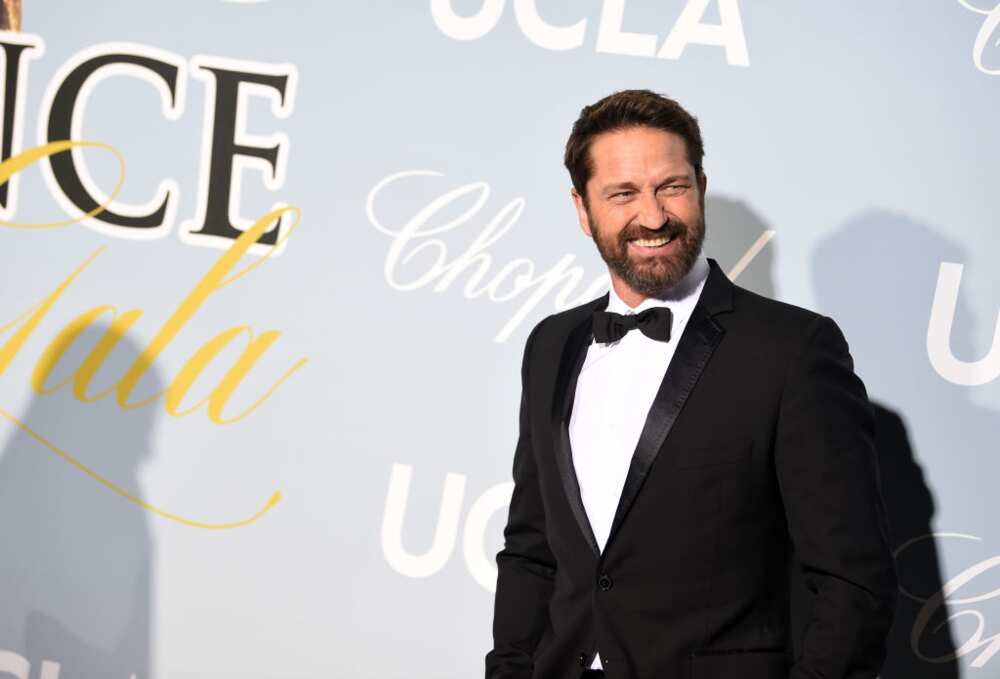 Gerard Butler was introduced to acting by actor Steven Beroff who approached him in a London coffee shop. He made his debut in acting in 1997 when he appeared as Archie Brown in the film Mrs Brown. Over the years, the actor has been romantically linked to various celebrities, some in the entertainment industry.
Is Gerard Butler married?
As a man with attractive looks and a successful screen career, most people would want to know about Gerard Butler's wife, or his relationship status in general. He has had long and short-term romantic relationships with different women.
While some relationships took time before reaching the mainstream and lasted for years, others ended as fast as they began. That said, contrary to most speculations, Gerard Butler has never been married.
Gerard Butler's relationship history
Gerard has been linked with numerous women from various fields, including fellow actors and models. Here is a look at Gerard Butler's dating history.
Naomi Campbell (March 2007)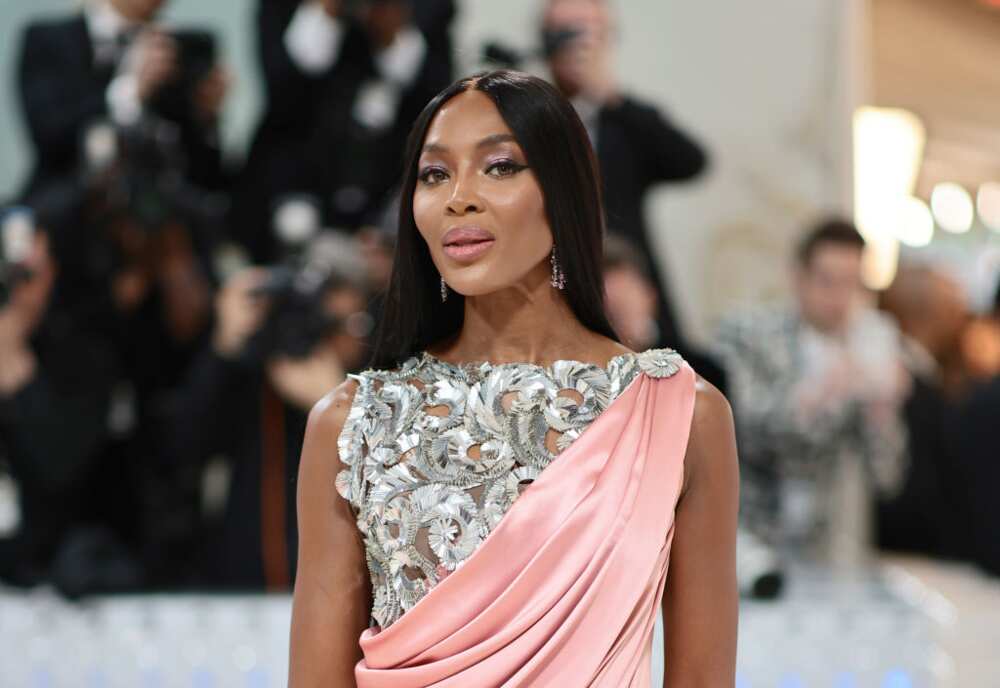 Naomi Elaine Campbell is the first lady to make it to the list of women the Scottish actor has dated. She is an English model, singer, author and actress. She is well known for appearing in TV series such as The Face and Empire.
She became the first black woman to appear on the cover of French Vogue and the first black model on the cover of Times. Naomi and Gerard were speculated to be dating after they were seen hanging out together on multiple occasions in New York City, USA.
Rosario Dawson (2007)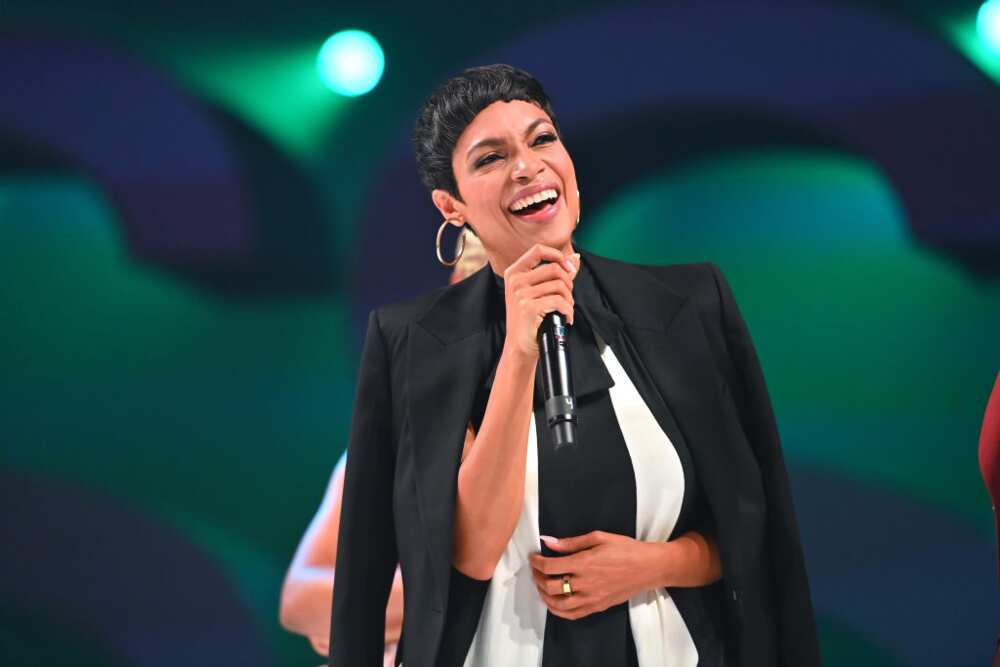 Rosario Dawson and Gerard starred in the film 300. They were seen frequently together in publicity rounds for their movie in 2007. In August 2007, the two were spotted kissing in a surfer's paradise, which sparked rumours that they could be dating. They allegedly split a year later, although neither of them confirmed or denied the rumours.
Rosario Dawson is an American actress who made her acting debut in 1995 at 15. She is known for appearing in films such as Men In Black 11, Rent and Seven Pounds.
Cameron Diaz (2008)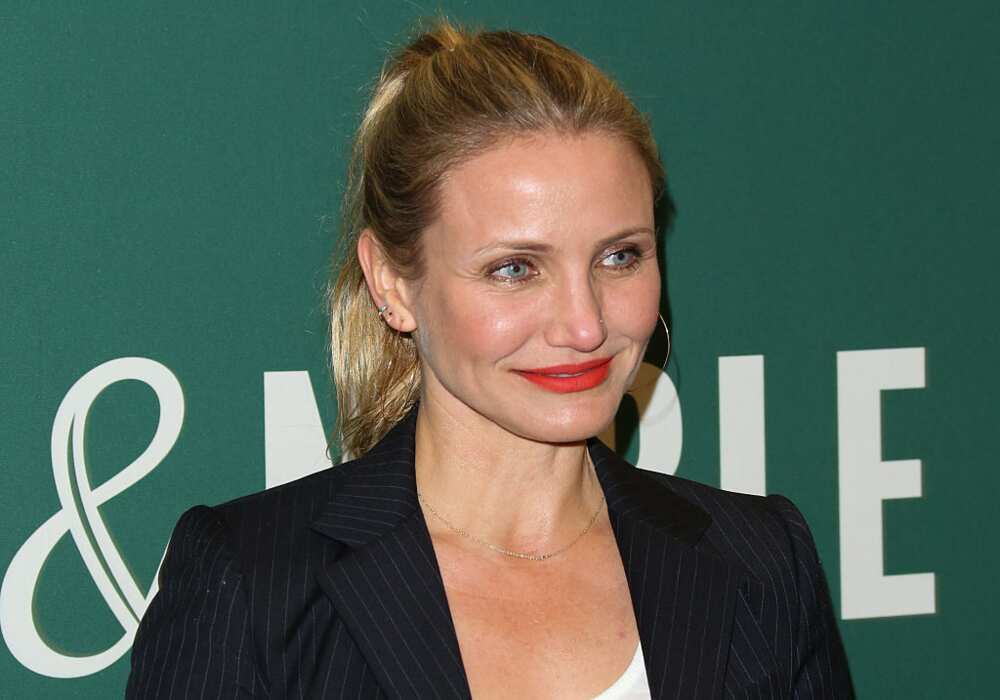 The famous actor allegedly dated Cameron in 2008. The two were spotted severally having dates. Cameron Michelle Diaz is an American actress known for appearing in movies such as Vanilla Sky, There's Something About Mary and Charlie's Angels.
In April 2008, they had a double date with Reese Witherspoon and Jake Gyllenhaal at Los Angeles Chateau Marmont Hotel. The two were also spotted walking up to the balcony area to look at the sunset while Gerard had one arm around her waist and the other on the small of her back. Their relationship didn't last long, as they allegedly split the same year.
Shanna Moakler (October 2008–January 2009)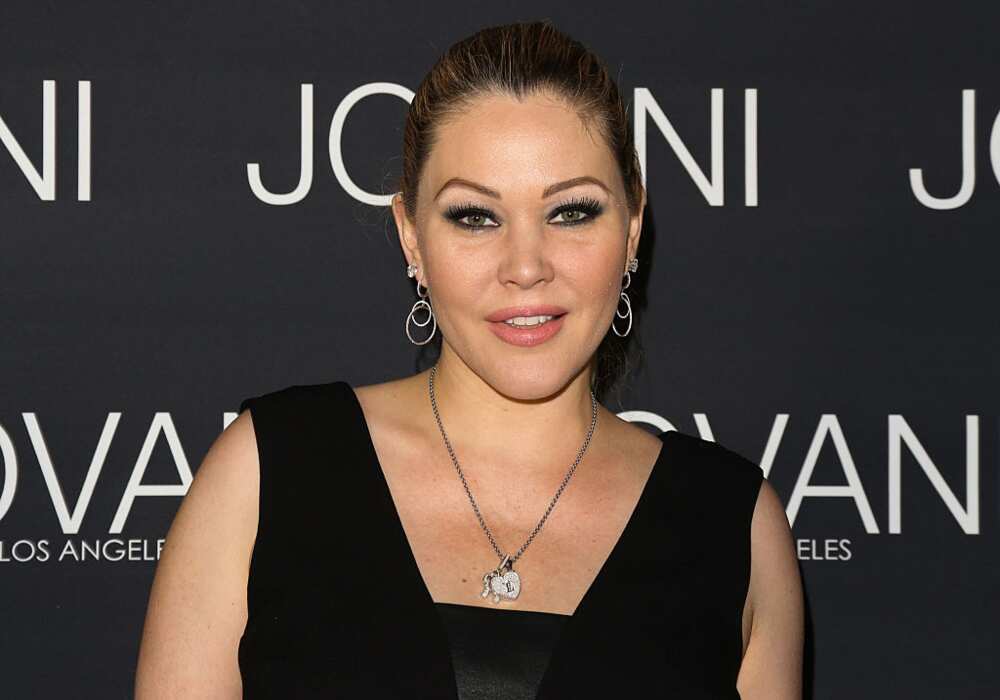 Shanna Moakler is an American model born in Providence, Rhode Island, USA. The actor and Shanna were romantically linked in October 2008. Their relationship was short-lived; they broke up after dating for three months.
Lindsay Lohan (2009)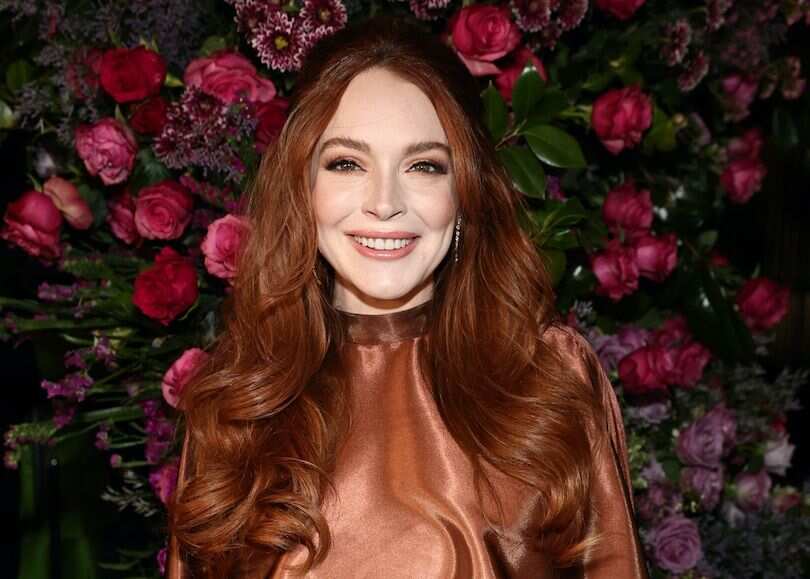 Lindsay Dee Lohan is an American actress and singer born in 1986 in New York City, United States. Gerard and Lindsay Lohan were briefly linked in 2009. The two were seen kissing at a party to mark the opening of Mazagan Beach Resort in Morocco.
Lindsey was from her broken relationship with Samantha Ronson. Lindsay told the paper's source:
He's hot; he's mine! I've got no ring on my finger, so I'm gonna have lots of fun.
Jennifer Aniston (2009–2010)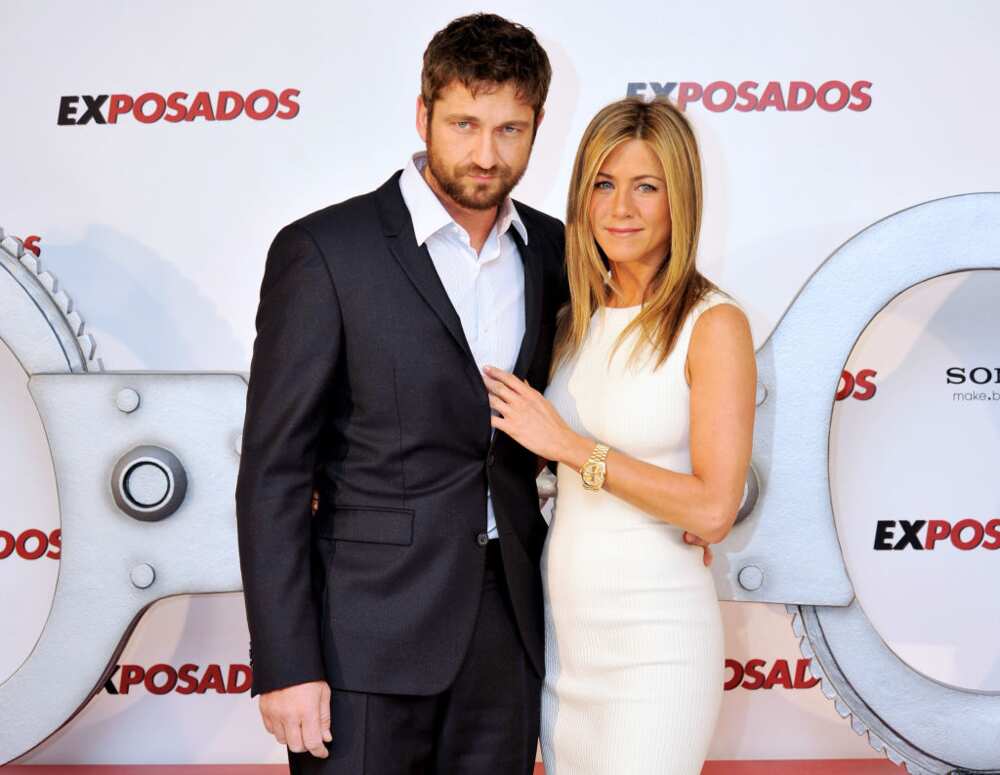 Jennifer and Gerard are believed to have met when filming The Bounty Hunter in 2009. The two presented the Best Screenplay award at the Golden Globes in Los Angeles, United States. They are alleged to have split after a year.
Jennifer was later married to Justin Theroux, who they later divorced after two years. After the divorce, Gerard offered Jennifer support when she was healing from it. The two, however, did not rekindle their love. In an interview with Andy Cohen, the Scottish actor said that Jennifer is a much better kisser than Angelina Jolie.
Martina Rajic (May 2010)
In May 2010, rumours spread that Gerard and Martina Rajic, a Serbian model, were an item. Martina confirmed the rumours by stating that she was seeing the Bounty Hunter actor, though it was only for a few days. Her statement was published in the Serbian newspaper called Alo. The Mirror quoted her claiming her dating reports to the newspaper, saying:
Yes, we are together, but we have been seeing each other only for a few days, so I can't tell you much more about the future. Gerard told me he did not expect Serbian girls to be like me.
She also added:
He is very charming, so I'd expect him to have affairs for one night. That would not bother me.
Ashley Greene (2011)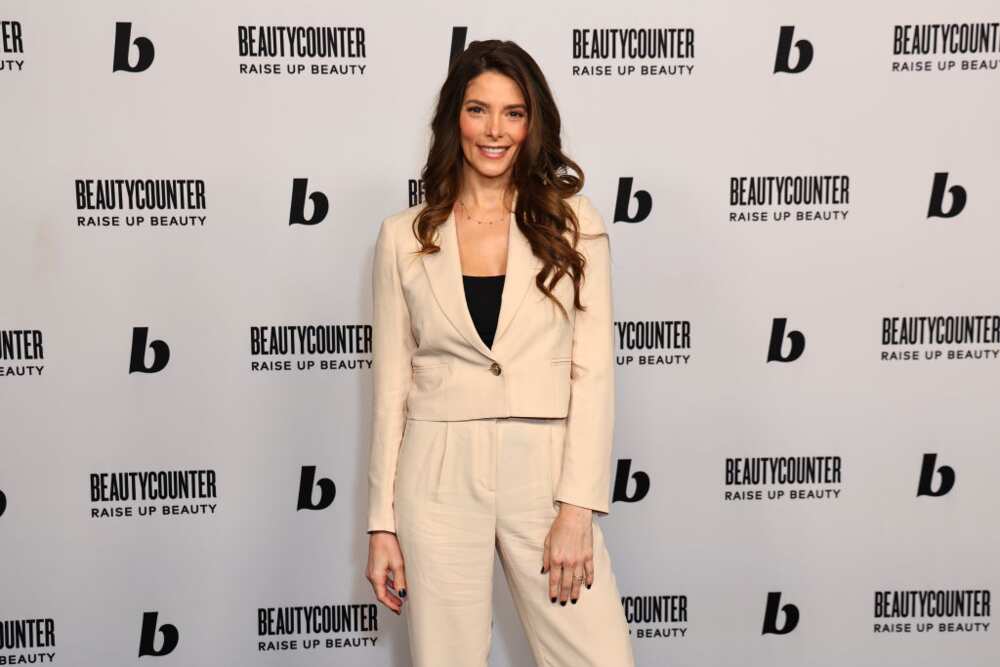 Ashley Greene is an American actress known for starring in the Twilight movies. There were speculations that Ashley and Gerard were dating after they were photographed getting cosy at the LA hot spot Boom Boom Room. It was also reported that Butler had his hand on her shoulder and leaned into her. However, neither confirmed or shut down the rumours.
Madalina Ghenea (2012)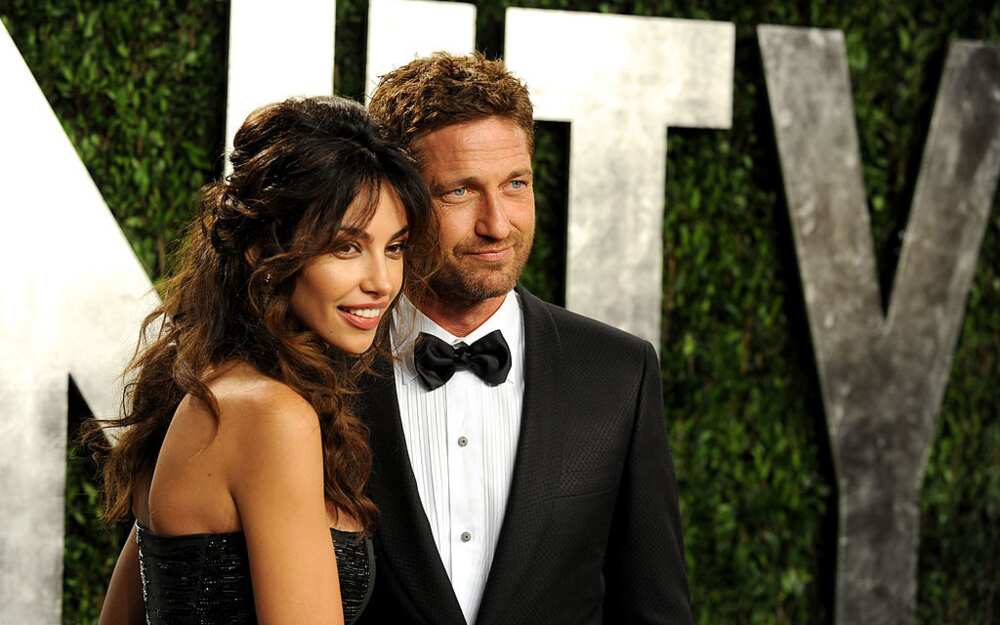 The Plane star and Madalina Ghenea, a Romanian model, once dated in 2012. They were first spotted in May 2012 in New York; the two hung out all night. In an interview with Extra, the actor said:
She's amazing. I met her in New York, and we hung out all night, didn't even kiss, trying on my hat collection- I have so many hats.
I said I'm coming to visit you in Milan, and three days later, I was at her door in Milan.
Their relationship didn't last long, as they parted ways a year after.
Brandi Granville (2011)
Brandi Glanville is an American TV personality. She is best known for her appearances on the TV series The Real Housewives of Beverly Hills and seasons 2 and 4 of The Real Housewives Ultimate Girls Trip.
Brandi and Gerard were alleged to be dating in 2011. In January 2018, during an interview with Andy Cohen alongside 50 Cent, the actor said he met Brandi briefly and didn't even know her last name. He stated:
Anyway, we hung out, we had fun, and then I never saw her again. Suddenly, I was walking down the street with a director, and these guys from TMZ go, Hey, what about you and Brandi Granville? And I'm like, Who's Brandi Granville? Because I didn't even know her last name- she got pretty upset.
Brandi reacted by writing on her blog urging him to respect the women he meets, whether he knows their last names or not, whether they are famous or not.
Is Gerard Butler in a relationship?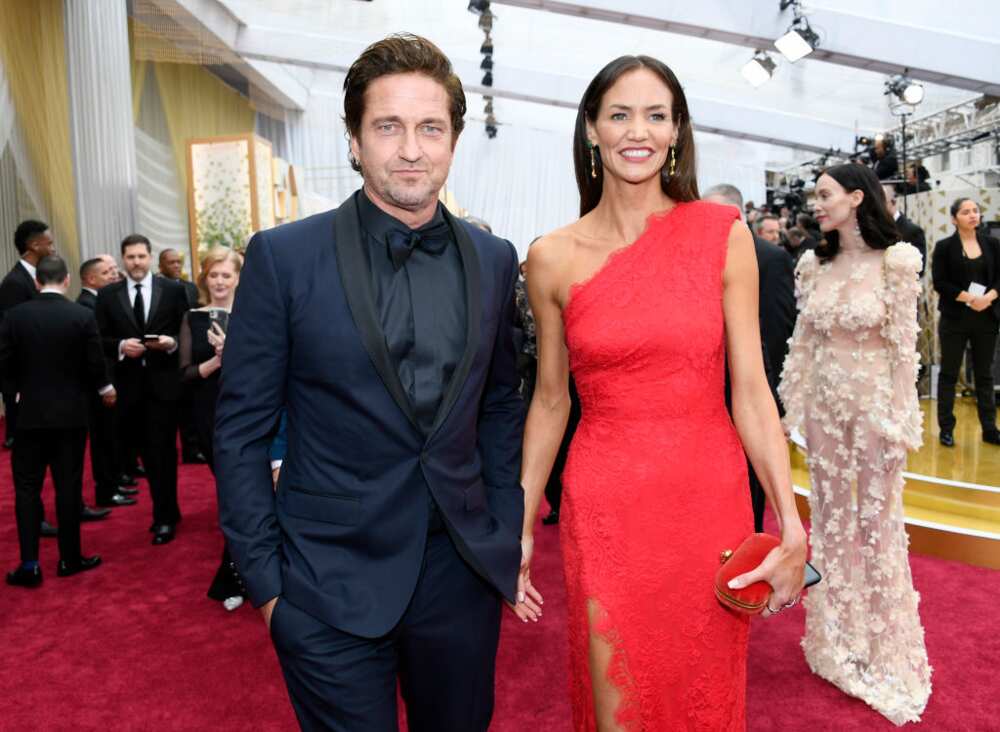 The famous actor is reportedly dating his on-and-off girlfriend, Morgan Brown, a real estate developer. They were first spotted in 2014 at a date in Malibu. After dating for two years, the duo broke up.
They are said to have ignited their relationship in July 2017. They were seen having a vacation on a beach in Tulum, Mexico. However, after three months, the actor told The People he was single and looking forward to having a family in five years. He said the reason for their splitting was due to his busy schedule.
The two are believed to have reunited again in 2019. The duo were photographed walking on a red carpet holding hands. Nevertheless, on August 2020, rumours spread that they had broken up. A source told the US Weekly that Gerard's delay in settling down and committing to Morgan was the reason.
They were again seen together in 2022 and photographed at Malibu Farmer's Market while shopping for food. On January 2023, they were spotted outside NBC studios in New York City. They also walked together on a red carpet for the Plane premiere at AMC Lincoln Square Theater in Manhattan. Since then, they have often been seen together.
FAQs
Who is Gerard Butler? He is a Scottish actor and film producer.
How old is Gerard Butler? The actor is 53 years old as of July 2023. He was born on 13 November 1969.
Where is Gerard Butler from? He was born in Paisley, Scotland.
Who is Gerard Butler dating? The film producer is reportedly dating Morgan Brown.
Has Gerard Butler ever been married? No, he has never tied the knot with anyone.
Has Gerard Butler got kids? No, the actor is yet to have children.
Is Gerard Butler single? No, he is in a romantic relationship with Morgan Brown.
Does Gerard Butler have a wife? No, the actor has never been married. He, however, has been linked to several women and is currently dating a real estate developer, Morgan Brown. They have had an on-and-off relationship since 2014.
Legit.ng recently published Chris Brown's girlfriend timeline. Chris Brown is a singer, songwriter, dancer and actor from the United States. His hit songs include Under The Influence, Look at Me Now and Run It!
Chris Brown was born in Tappahannock, Virginia, United States. The singer has attracted considerable attention for his high-profile relationships. He has been linked to several female celebrities, such as Rihanna, Jasmine Sanders, Karrueche Tran and Ammika.
Source: Legit.ng