Does 50 Cent have a wife? A look at his relationship history
Curtis James Jackson III, famous as 50 Cent, is a renowned rapper, actor, producer and entrepreneur from the United States. He is widely recognized for his hit hip-hop songs, such as Just A Lil Bit and I'm The Man. His celebrity status makes people want to know more about his personal life, more so his wife. Does 50 Cent have a wife, and who has he dated in the past?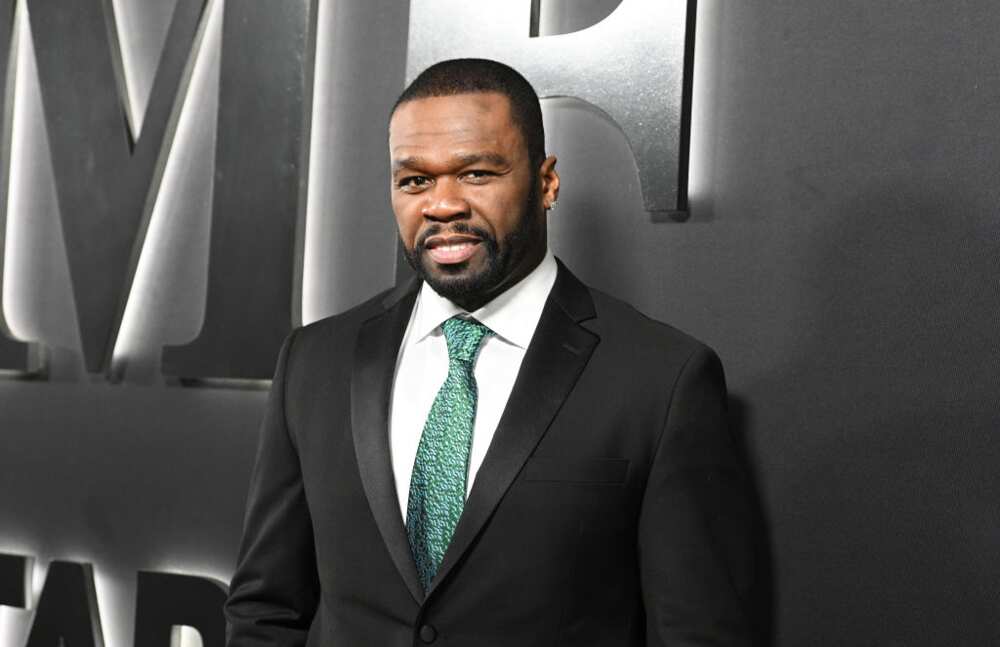 50 Cent was born on 6 July 1975. He is an entrepreneur and owns several companies such as G-Unit clothing company, G-Unit Books, G-Unit Films and G-Unit Records. As an actor, he has appeared in TV shows and films, including Power Book II: Ghost and Get Rich or Die Tryin. Is 50 Cent married? His love life has been a hot topic, with fans waiting to know if he has a wife.
Does 50 Cent have a wife?
Curtis Jackson does not have a wife. The award-winning rapper has never been married. However, he has been romantically linked with several female celebrities. Additionally, he has two children from different women.
50 Cent's dating history
Who has 50 Cent dated? Below are the highlights of his dating history.
Jamira Haines (2019-present)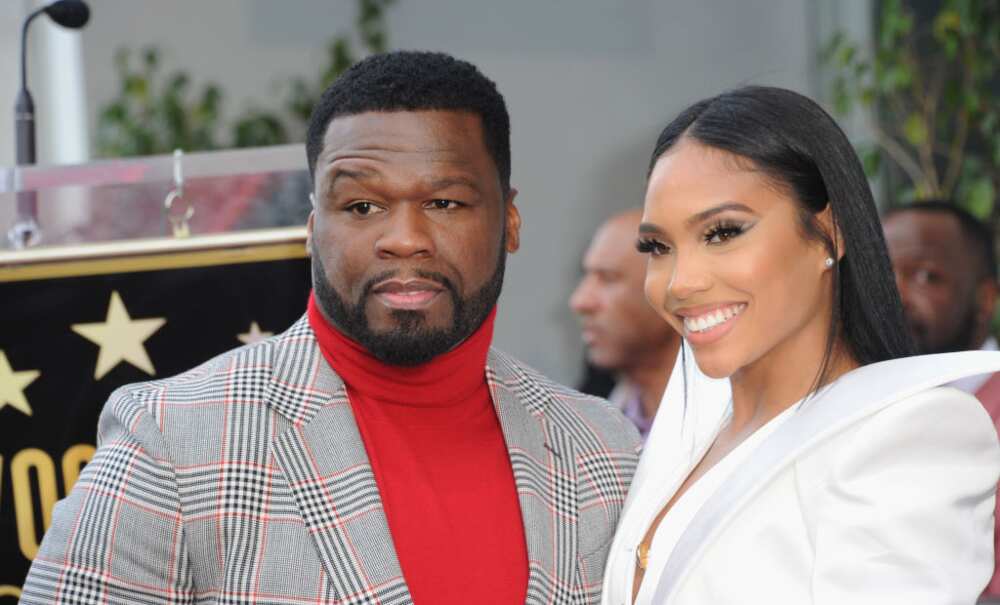 The American rapper is currently in a romantic relationship with Jamira Haines, famous as Cuban Link. She is a former model, fitness trainer and entrepreneur from the United States.
They made their first public appearance in August 2019 after making their red carpet debut at the Power season 6 premiere. Since then, they have been spotted together at different events.
On 16 April 2023, the fitness trainer was seen wearing a ring on her wedding finger, sparking engagement rumours. The two have not reacted to the speculations.
Tatted Up Holly (2013-2015)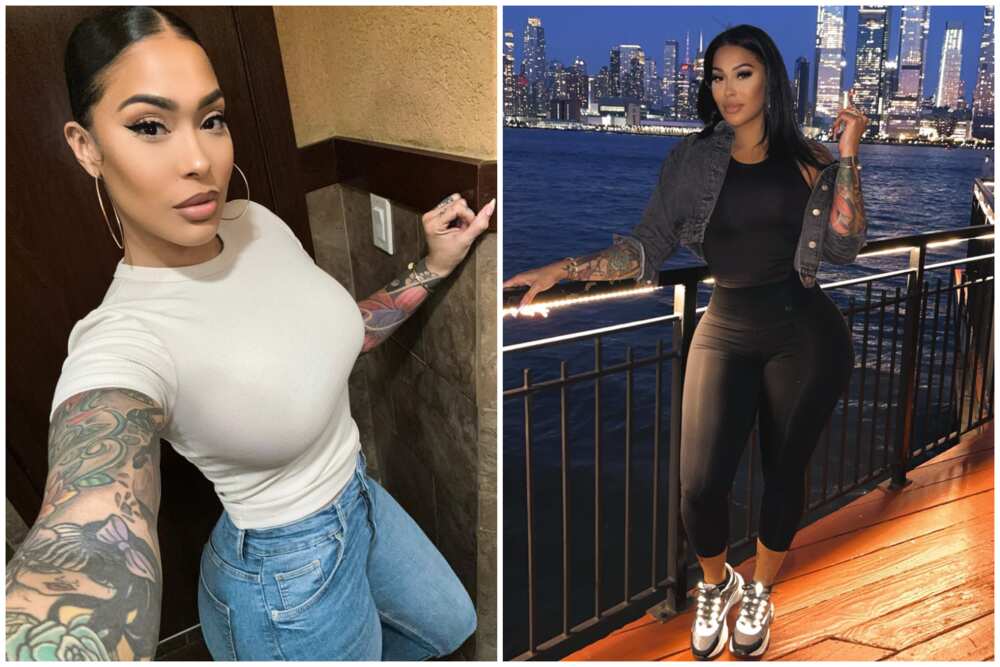 The American actor dated Tatted Up Holly, an Instagram model popularly known for her numerous tattoos. The two began dating in 2013, and it's alleged that they broke up in 2015. Holly accused 50 Cent of physically assaulting her.
Ciara (2007-2010)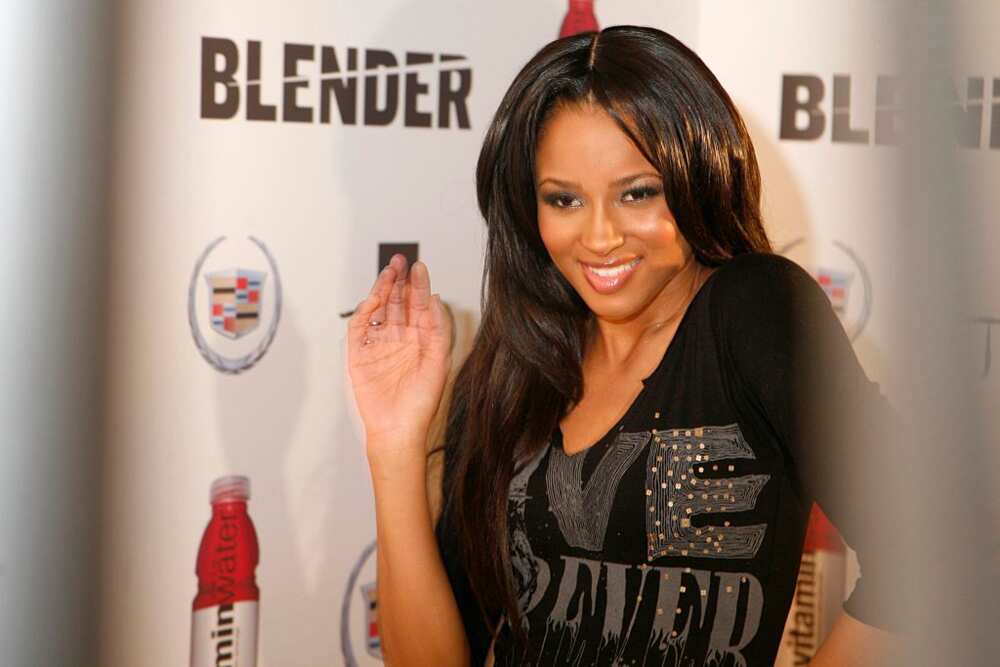 The R&B singer and 50 Cent are said to have begun dating after releasing the music video Can't Leave Em Alone together in 2006. They made their relationship official in 2007, and it lasted for three years, as they broke up in 2010. Ciara disclosed the reason to be 50 Cent's fear of love.
After separating from 50 Cent, the R&B singer began dating Future, an Atlanta rapper. They also parted ways, and she is currently married to Russell Wilson, an NFL player.
Daphne Joy (2011-2012)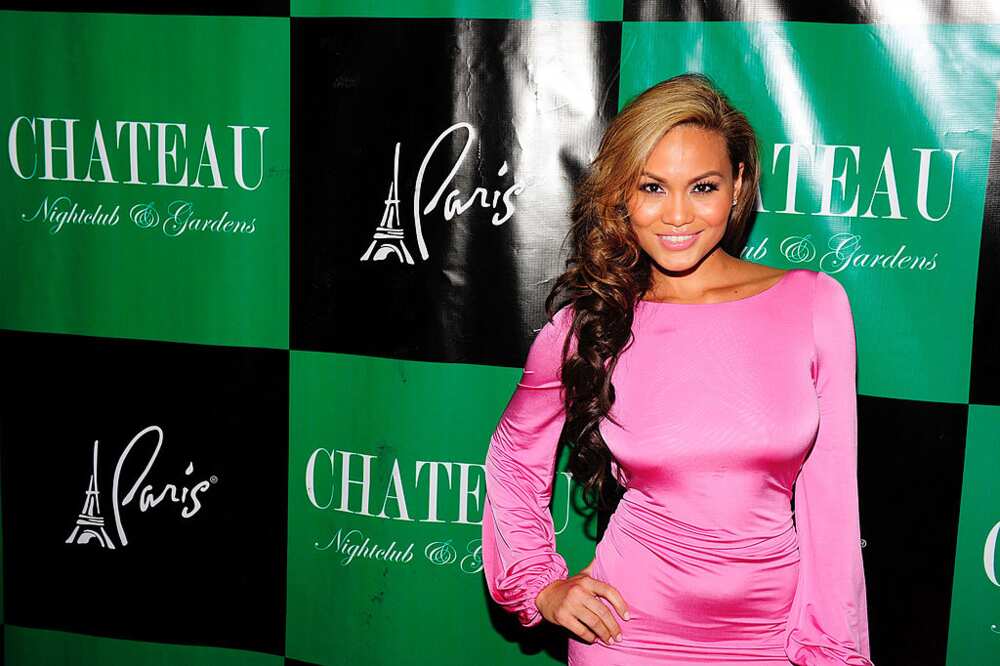 50 Cent and actress Daphne Joy started dating in 2011. A year into the relationship, they welcomed their son in 2012, Sire Jackson. The relationship did not last long, as they parted ways the same year their son was born.
The reason for the breakup was a physical altercation. 50 Cent was charged for physically abusing Daphne and destroying some of the property in her room worth $7,100. He was sentenced to three years probation and 30 days of community service.
In 2021, rumours sparked that Daphne was dating rapper Mogul P. Diddy. They were spotted looking cosy while strolling down to the Diddy's mansion in Miami, USA. Taking to social media, 50 Cent said he didn't care.
Despite that, Curtis seemed pressed about the possibility of his ex and Diddy being together. Even though he and Joy broke up a decade prior, he called Daphne out in one of his Instagram posts, which he has now deleted.
Chelsea Handler (2010)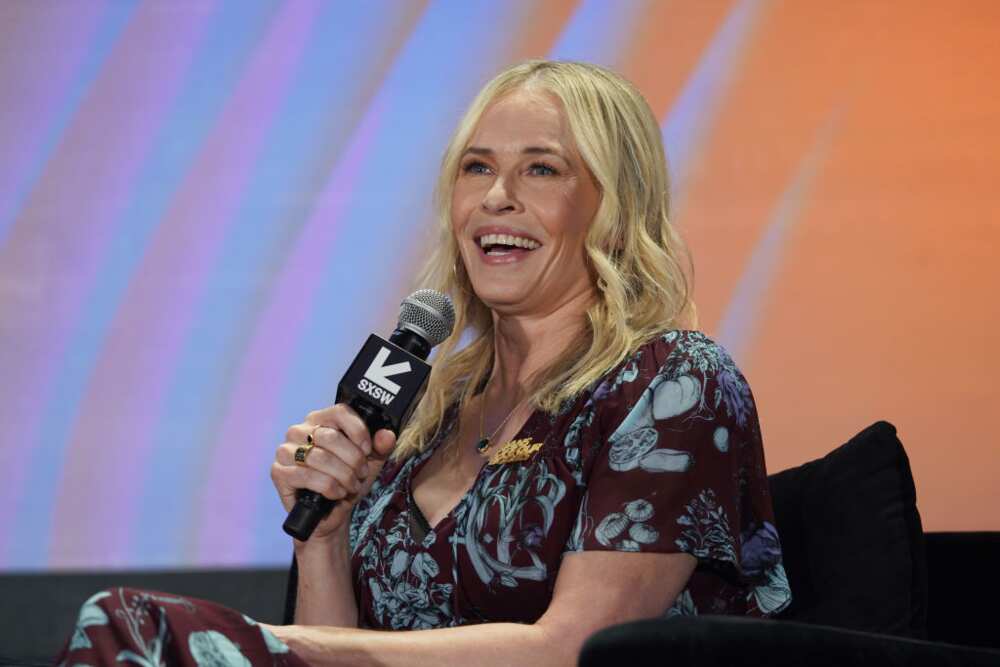 Chelsea is an American comedian, actress, TV host, author and producer. She was romantically linked to 50 Cent in 2010. The relationship lasted for two months. In an interview with ET Canada's Keshia Chante, the comedian said 50 Cent remains her favourite ex.
Paris Hilton (2007)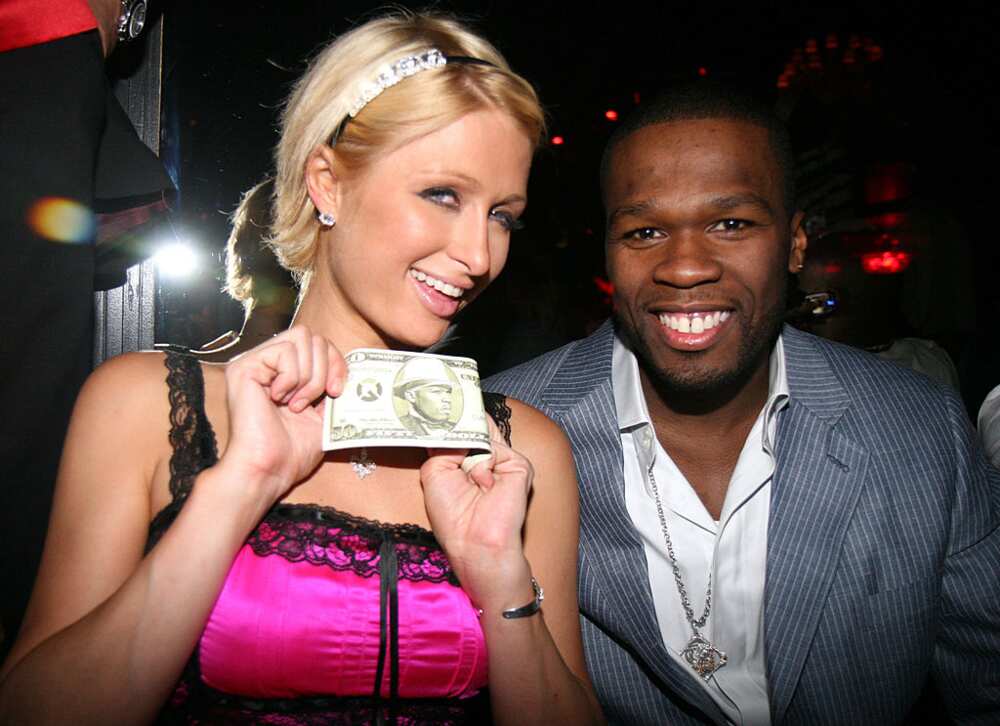 The American producer was rumoured to be in a relationship with the model, singer, DJ, designer and entrepreneur Paris Hilton. It was after the model was spotted several times with 50 Cent in 2008. For instance, they were spotted at the Cannes Film Festival together. At the time, the rapper was launching his third studio album, Curtis. The two did not deny or confirm rumours.
Paris is currently married to Carter Reum. They tied the knot in November 2021 and welcomed their first child in January 2023.
Joy Bryant (2005-2006)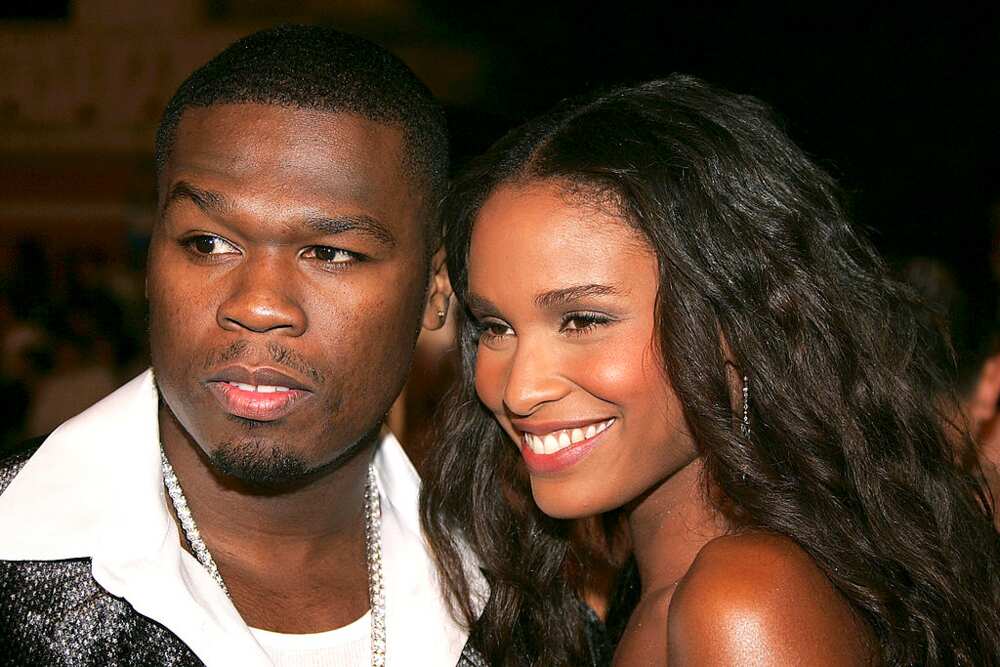 Jackson was rumoured to be in a relationship with a fellow actor Joy Bryant following their great on-screen chemistry in the crime drama, Get Rich or Die Tryin. The two were reported to have split in 2006.
In 2020, the two reunited again when 50 Cent was the executive producer of the ABC show, For Life. In an interview with Access Daily, the actress described the rapper as a cool and dope guy.
Vivica A. Fox (2003-2004)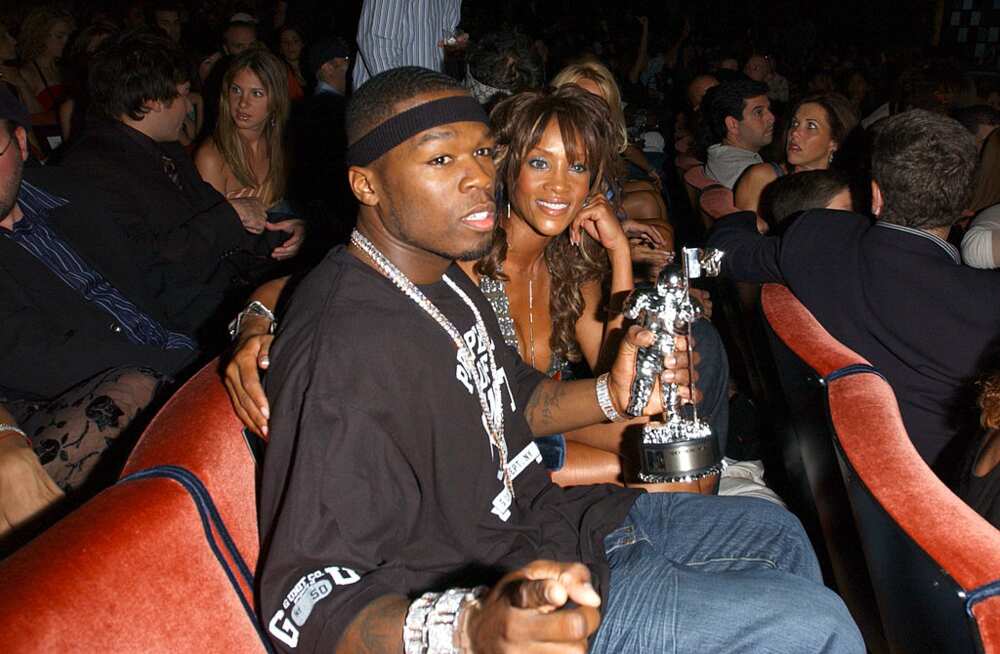 Curtis dated Vivica A. Fox, an American actress, in late 2003. The two first met at the Soul Train Music Awards. They dated for four months and did not end the relationship amicably. In an interview on the radio, the rapper said they were no longer together, and Vivica was unaware of their splitting.
In an interview, the actress said that 50 Cent remained the love of her life. She said the breakup was due to their relationship being in public, and, if given another chance to date him, she would keep their relationship private.
Meagan Good (2002-2003)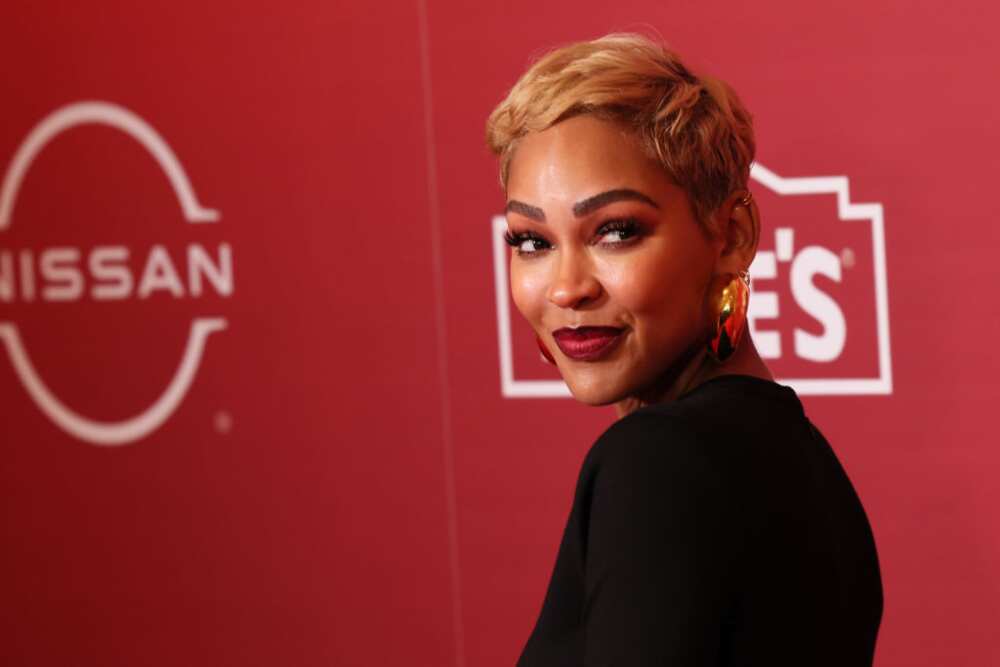 Meagan is an American actress who has been featured in films such as Deliver Us From Eva and Roll Bounce. Meagan and 50 Cent dated for almost a year. The two worked together on a music video, where Meagan was featured as his love interest in the music video, 21 Questions.
The actress kept their relationship private as she never wanted to be favoured by being linked to 50 Cent, who was already famous. She wished her success to grow out of her hard work rather than having a connection with him.
Shaniqua Tompkins (1990-1998)
Shaniqua is a producer and entrepreneur. She met Curtis in the early stages of his career. It is alleged that they met through mutual friends and started dating in the early 1990s. On 13 October 1997, the duo welcomed their son Marquise Jackson. They parted ways in 1998.
Shaniqua accused the rapper of physically abusing her in front of her son and daughter. They had an argument due to unfaithfulness in their marriage, where Curtis discovered that she was cheating on him.
In 2008, Shaniqua's house was almost razed. She accused the rapper of orchestrating the catastrophe, claiming he wanted to kill her and her children. It happened a few days after they got into a violent dispute during a disposition in a $50 million lawsuit she brought against him.
She was awarded $25,000 monthly in child support until Marquise turned 18 in 2015. Additionally, she was awarded a $2.4 million mansion owned by the rapper in New York, USA.
The pair had disagreements about the custody of their son, and it was until October 2018 that there was an official arrangement. The actor was granted the right to visit his son one weekend every month and share holidays and vacations with the mother.
50 Cent has not been on good terms with his son Marquise. In 2013, the two exchanged heated messages that surfaced online. It was after his son claimed that the monthly $6,700 support he received from his father was not enough. In the texts, the rapper disowned his son.
In October 2022, Marquise requested to meet his father to settle their dispute, but his dad declined. The rapper believed that his son's request for forgiveness was not genuine, claiming he was calling for attention. He also added that his son has lived to be manipulated by his mother.
FAQs
Who is 50 Cent? He is a famous American rapper, actor, producer and entrepreneur.
How old is 50 Cent? He is 47 years old as of May 2023. He was born on 6 July 1975.
Does 50 Cent have a wife? No, he has never been married.
How many wives did 50 Cent have? He has dated several women, but none of his relationships resulted in marriage.
Who is 50 Cent in a relationship with? The actor is currently dating Jamira Haines, aka Cuban Link.
Does 50 Cent have children? Yes. He has two sons, Marquise and Sire Jackson, with his ex-girlfriends Shaniqua Tompkins and Daphne Joy.
Who has 50 Cent dated? The actor has been linked to several women, including Tatted Up Holly, Vivica A. Fox, Meagan Good, Daphne, Ciara and Shaniqua Tompkins.
Does 50 Cent have a wife? No, the actor is not married. However, he has been in several known relationships in the past. He is currently dating an American fitness trainer and entrepreneur Cuban Link. The rapper is a father of two children.
Legit.ng recently published Anna Kendrick's boyfriend's timeline. She is an actress best known for her roles in movies and TV series Up in the Air and Love Life.
Anna Kendrick was born in Portland, Maine, United States, to her parents, William King Kendrick and Janice Cooke. She is presumed to be single at the moment. However, she was romantically linked to a few men in the past, such as Edgar Wright, Ben Richardson and Bill Hader.
Source: Legit.ng