Who is Daphne Joy? She is a famous model, successful entrepreneur, and a gifted actress. You might all recognise her from the role of a mermaid in the movie "Pirates of the Caribbean: On Stranger Tides". What about real life? Does the actress use any special powers to influence her fans except for her talent and hot body?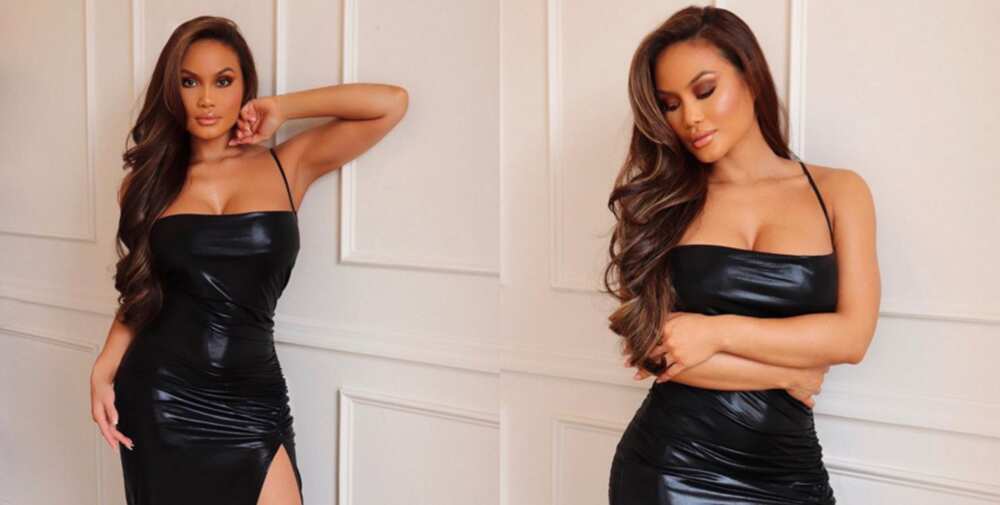 Daphne Joy, who is she? This gifted woman has so many talents that you can hardly define the full range of her activities at once. If you take a glance at this beauty, you will undoubtedly notice her exotic, particularly remarkable appearance. Moreover, such a perfect body and a shiny smile will not leave any man indifferent. What is the origin of this diamond? How did she manage to gain her current popularity and wealth? What does Daphne Joy do for a living? Do you already know? Still – no? Then read to find the answers!
Exciting facts about Daphne Joy bio
In close-knit family circles, one knows this Hollywood personality as Daphne Joy Cervantes Narvaez. People know her as an actress, a fashion designer, a swimsuit and lingerie model, and a television personality.
The list of her merits is very long. The most distinctive of them are:
Appearance in the reality series Wild 'N Out on MTV (2007)
Acting in the horror comedy Frankenhood (2009), Pirates of the Caribbean: On Stranger Tides (2011), Venice Heat, CSI: Las Vegas, etc.
Participation in many music videos. The most featured of them are Miss Independent (by Ne-Yo) and What You Got (by Colby O'Donnis)
Modelling for the covers of well-known magazines like Esquire, GQ, King Magazine, Black Men Magazine, Maxim, Rukus Magazine, etc.
The ownership of a clothing line, Abyss by Abby Collection
Who are her parents and what is the origin of such distinguished beauty?
What is Daphne Joy age, where does she come from and who are her parents?
The future star saw the world on February 8, 1987. At present, she is 32 years old. The model comes from the city of Olongapo, set in the province of Zambales, in the Philippines.
You will probably wonder: "Who are Daphne Joy parents who created such a unique mixture of natural beauty and talent?" Well, the thing is that her parents belong to different ethnicities what ensured the girl's exotic appearance. The actress's family is a beautiful combination of a Filipina mother and a Puerto Rican father.
READ ALSO: Brittany Renner bio: birthday, age, height, career
When Daphne was just seven years old, they moved to Los Angeles. It was the place where the girl obtained an excellent opportunity to develop her skills (dancing, acting in the theatre, and singing in a choir). During her studies at school, the young beauty was a member of a cheerleading team.
One cannot find a lot of information about the supermodel's family. As we know, all celebrities prefer to keep their private life in a secret. However, once one managed to see a picture of the American-based Filipino model on Instagram, showing who those great parents were. Joy captured it "My loving and supportive parents! Love u mom and dad!".
At the age of 17, this clever girl started her career as a fashion model. Soon, she got the favour of the top fashion designers. Later, one could see her appearing on the covers of famous magazines. Constant popularity brought her plenty of attention on the part of the media. Thus, many channels were dreaming of getting her as a host for their TV shows. The right salary is the best means to persuade a person. Do you know what current net worth of the celebrity is?
READ ALSO: Mina Kimes bio: age, height, ethnicity, husband
How much is Daphne Joy net worth?
Unusual appearance and astonishing body made the model in high demand within the movie and fashion industry.
Due to the data published by gazettereview.com, already by August 2018, the net worth of this beautiful woman was $1 million.
How much do you know about the personal life of the celebrated actress? Read and check!
READ ALSO: Kay Adams NFL bio: age, height, weight, husband
Daphne Joy son - top 5 facts you should know about
His name is Sire.
The celebrity child was born on September 1, 2012.
Right at the age of two years, the boy became a brand ambassador of the headphone company.
Later, at the age of six, he was representing Kids Safe.
This little guy seems to have a promising future: his fan base already counts 45k followers on Instagram!
Who is Sire's father? Do you know the answer?
Is Daphne Joy married?
The pictures of Daphne Joy hot body are the temptation for many men. This lady could not stay unnoticed in the world of media. Just take a look at Daphne Joy's Instagram or Twitter account. How gorgeous she is!
Is the star married? – You will probably ask. Well, this lady broke the hearts of many celebrity men. However, she has not been married up to the present. You may have heard of Daphne and Tyrese Gibson romance in 2011 or the relationships with Peter J. Nygård.
Over time, people could see her in serious relationships with 50 Cent and Jason Derulo. One of them is the father of her son. Who exactly? Read and find out!
What do you know about Daphne Joy and 50 Cent relationships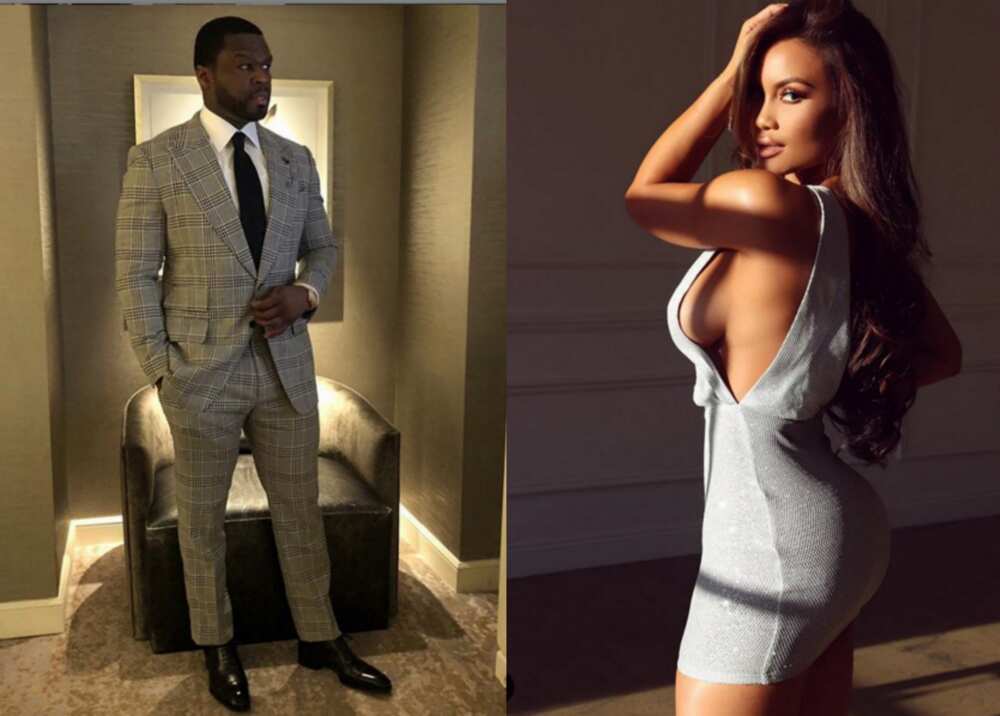 People regard their relationships now as the most serious ones. The flame of love started to burn in the hearts of the Caribbean mermaid and 50 Cent in 2011. People also know this man as Curtis Jackson. He is a famous American rapper.
In 2013, the happy couple welcomed a baby – the son.
However, the hotter the flame of love was the harder it burned: right the same year, the media announced about the model's break up with 50 Cent. Why did their love see its end? The official reason said that it all was about domestic violence.
Who was the next who made the celebrity mother to follow her heart?
How long were Daphne Joy and Jason Derulo in love
His name is Jason Derulo. People know him as a dancer, a songwriter, and a singer in America. The Filipino actress and the singer started dating in 2015. They were even noticed together on holidays in Mexico, kissing and enjoying time with each other.
However, things went another way again. The couple split in May 2016 after seven months of dating.
Thus, as you see, to be a beauty means to suffer plenty of trials, and Daphne Joy is existing evidence. She has to be a perfect wife and a caring mother.
READ ALSO: Sophie Mudd bio: age, height, measurements and hot photos