Daphne Joy bio: age, net worth, son, relationships with 50 Cent and Jason Derulo
Daphne Joy is known to the public as a famous model, successful entrepreneur, and a gifted actress. If you look at her closely, you might recognize her as a mermaid from the movie "Pirates of the Caribbean: On Stranger Tides". What about her real-life ventures, and does she have a compelling life story that the readers would be excited to find out?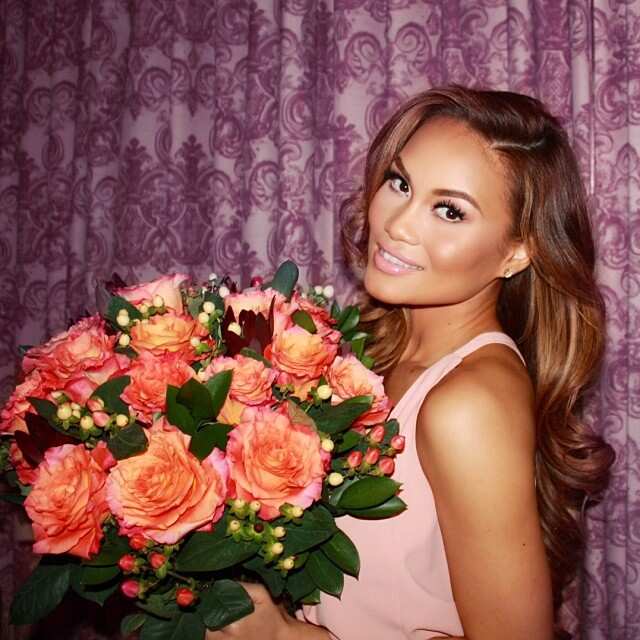 Daphne Joy bio suggests that this gifted woman has many talents and is involved in multiple activities at once. If you take a glance at this beauty, you will undoubtedly notice her exotic, particularly remarkable appearance. She never leaves anyone indifferent, as her charisma is so evident.
What are the origins of this smart and gorgeous woman? How did she manage to gain her current popularity and wealth? What does Daphne Joy do for a living? You can read on to find out all the answers to your questions about her biography, career and personal life.
Profile summary
Full name: Daphne Joy Cervantes Narvaez
Birthday: February 8, 1987
Age: 33 years old
Height: 5 feet 6 inches (1 m 68 cm)
Weight: 52 kg
Measurements: 37-23-35 inches
Nationality: American
Ethnicity: Filipino/Puerto-Rican
Birthplace: Olongapo, Philippines
Occupation: Actress, entrepreneur, model, fashion designer
Ex-boyfriend: 50 Cent (2011-2012), Jason Derulo (2015-2016)
Children: Sire Jackson (born in 2012)
Who is Daphne Joy?
This popular Hollywood personality's full name is Daphne Joy Cervantes Narvaez. People know her as an actress, a fashion designer, a swimsuit and lingerie model, and a television personality.
Her mind-blowing career took off at the age of 17 when she started working towards becoming a fashion model. Soon, she got the attention of the top fashion designers and started appearing on the covers of famous magazines. Constant popularity brought her plenty of attention from the media.
The list of her merits is very long. In 2007, she made an appearance in the reality series "Wild 'N Out" on MTV. As an actress, she had roles in "Frankenhood", "Pirates of the Caribbean: On Stranger Tides", "Venice Heat", "CSI: Las Vegas". These are the most famous Daphne Joy movies, even though she also acted in some others.
The star took part in multiple music videos, such as "Miss Independent" by Ne-Yo and "What You Got" by Colby O'Donnis. She modeled for the covers of well-known magazines like "Esquire", "GQ", "King Magazine", "Black Men Magazine", "Maxim", "Rukus Magazine", and many others.
How old is Daphne Joy?
Daphne Joy age is 33 years, and she does a great job maintaining her young and beautiful appearance. Daphne Joy birthday is February 8, 1987. For those wondering where is Daphne Joy from, the model comes from the city of Olongapo, set in the province of Zambales, in the Philippines.
Daphne Joy parents
People who gave birth to such a unique mixture of natural beauty and talent belong to different ethnicities. This was what contributed to the girl's exotic appearance. The family of this talented actress consists of a Filipina mother and a Puerto Rican father. Therefore, Daphne Joy ethnicity is half Filipino and half Puerto Rican.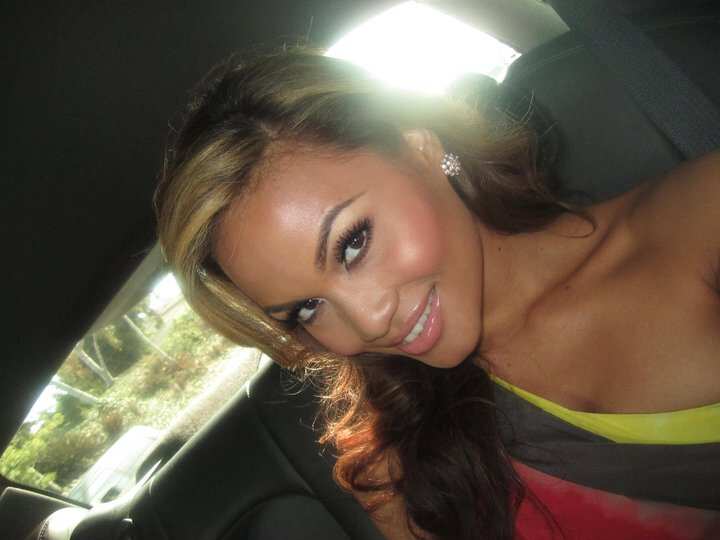 When Daphne was just seven years old, she and her family moved to Los Angeles. It was the place where the girl obtained an excellent opportunity to develop her skills. She actively participated in such activities as dancing, acting in the theatre, and singing in a choir. During her studies at school, the young beauty was a member of a cheerleading team.
There is not a lot of information about the gorgeous model's family. As we know, all celebrities prefer to keep their private life secret. However, once the American-based Filipino model posted a picture of herself together with her parents on Instagram. She called her parents loving and supportive.
How tall is Daphne Joy?
This model is a woman of average height, as she is 5 feet 6 inches tall. This equals 1 m 68 cm. Daphne Joy measurements are said to be 37-23-35 inches, and she weighs approximately 52 kg.
Daphne Joy net worth
Unusual appearance and astonishing body made the model in high demand within the movie and fashion industry.
Gazette Review has stated that the net worth of this beautiful woman was $1 million, as of 2018. It is unknown whether her wealth has grown since then.
Who is Daphne Joy dating?
People who are interested in the life of this stunning woman often ask "Is Daphne Joy married?". Currently, she is not married to anyone, but she has had a fair share of dating experiences in her life, one of which even resulted in giving birth to her only son. Most of her boyfriends were well-known public figures, which is not surprising when you look at Daphne Joy hot pictures on her social media and her charismatic personality.
She had some rumored romances in the past with such men as Tyrese Gibson and Peter J. Nygård. For a while, she was even said to be dating Rob Kardashian, the famous reality TV star. However, her most publicized relationships were with 50 Cent and Jason Derulo.
Daphne Joy and 50 Cent: what was their relationship like?
The flame of love started to burn in the hearts of Daphne Joy Pirates of the Caribbean mermaid and the famous rapper 50 Cent in 2011. 50 Cent is also known by his real name - Curtis Jackson.
Their relationship reached a new level in 2012 when Curtis made his lover Daphne Joy pregnant. Later, the happy couple welcomed their first son, Sire Jackson. The little boy became their only child.
However, the hotter the flame of love was, the harder it burned: the same year, the media announced about the model's breakup with 50 Cent. The media reported that the rapper was physically violent towards his baby momma.
Today, the two are on good terms, even though they are not together anymore. They remain civil for their son and even spend time with him as a family sometimes. On Daphne Joy Instagram, you can see occasional photos from their hangouts.
Daphne Joy and Jason Derulo: a short-lived romance
Three years after her split from 50 Cent, the actress entered another high-profile relationship with the pop star Jason Derulo. People know him as a dancer, a songwriter, and a singer in America. The Filipino actress and the singer started dating in 2015. They were even noticed together on holidays in Mexico, kissing and enjoying time with each other.
However, things did not work out between the two, and their relationship became short-lived. The couple split in May 2016 after seven months of dating.
Daphne Joy son
The young Sire Jackson is the model's son with the rapper 50 Cent. The celebrity child was born on September 1, 2012, and quickly became an apple of his parents' eye.
He was starting to get used to publicity from early childhood. At the young age of two, the boy became a brand ambassador of the headphone company. Later, at the age of six, he represented Kids Safe.
This little guy seems to have a promising future. His mother created an Instagram account for him, and he already has a huge fan base that follows him and likes his pictures every day.
Daphne Joy is a living proof that you can be a successful model, a promising actress and a caring mother at the same time. She inspires women every day and continues to work hard towards her success.
Source: Legit.ng