Ian Alexander Sr. bio: who is Regina King's former husband?
Ian Alexander Sr. is an accomplished actor. To most people, however, he is known as the ex-husband to the Oscar Award-winning actress Regina King. King is a renowned Hollywood actress whose credits include movies and television shows such as Jerry Maguire and The Boondocks.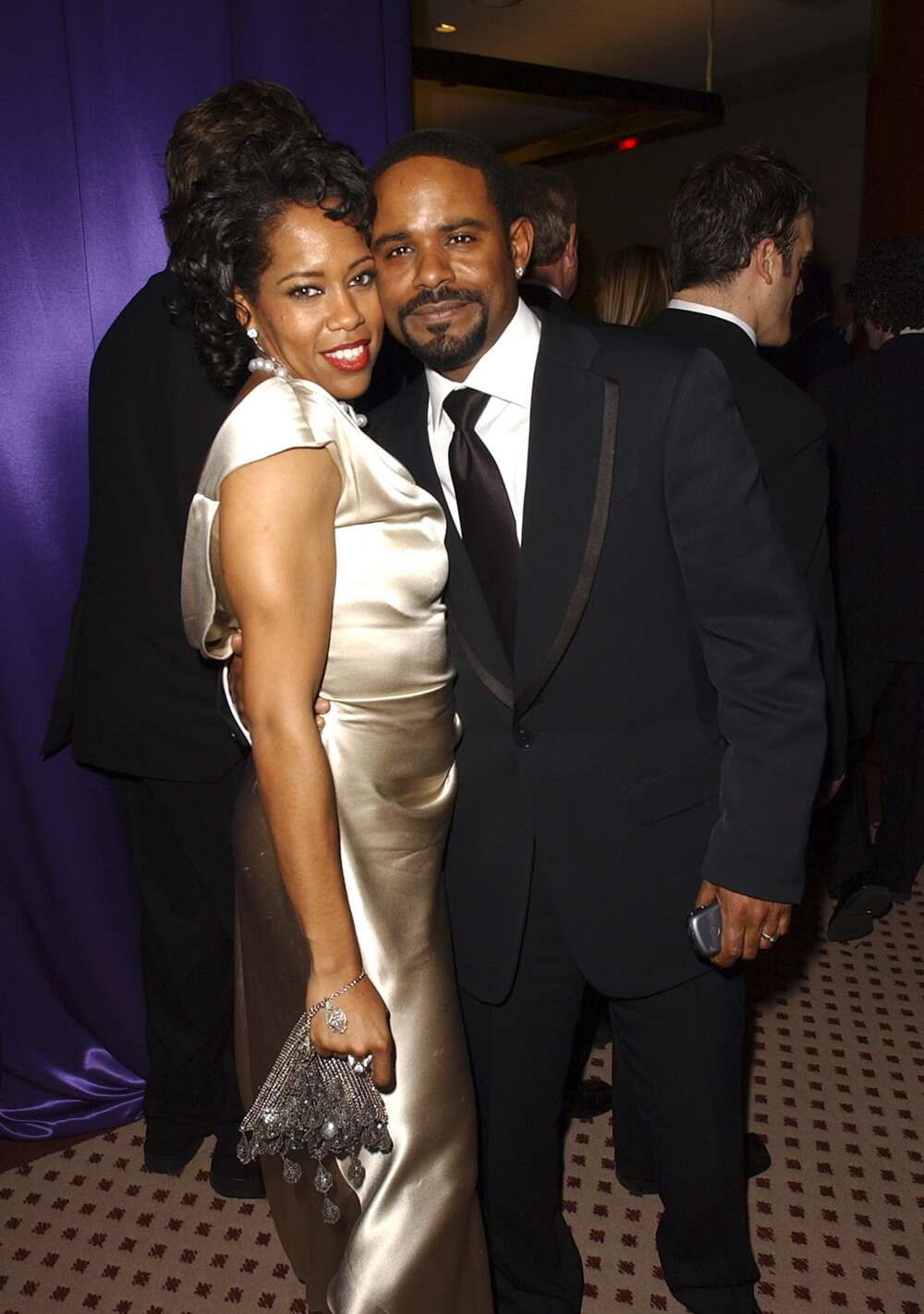 The two entertainment stars were married for a decade before they went their separate ways.
Profile summary
Full name: Ian Alexander Sr.
Date of birth: 8 April 1956
Nationality: Canadian
Gender: Male
Ian Alexander age: 64 as of 2021
Career: Actor
Ex: Regina King (M. 1997 – Div. 2007)
Children: Ian Alexander Jr.
Ian Alexander Sr. biography
Ian was born in Kamloops, Canada, on April 8, 1956. Not much about his formative years, such as his family background and education, are known to the public. However, there is no doubt about his being well educated.
Career
Ian's acting and professional career is based in the United States of America. He has appeared in various television shows such as Masters of Horror, The Chris Isaak Show, and the live-action program Animal Miracles. He also featured in the Disney Channel Original Movie The Ultimate Christmas Present.
Besides being an actor, Regina King's husband has also handled distribution in various companies such as Qwest Records. He also worked with Warner Bros, one of the largest entertainment firms in the US, rising the ranks to vice-president.
Relationship with Regina King
Ian Alexander and Regina King met in 1994 and dated for three years. They welcomed their son Ian Alexander Jr. in January 1996 and took their marriage vows in April 1997.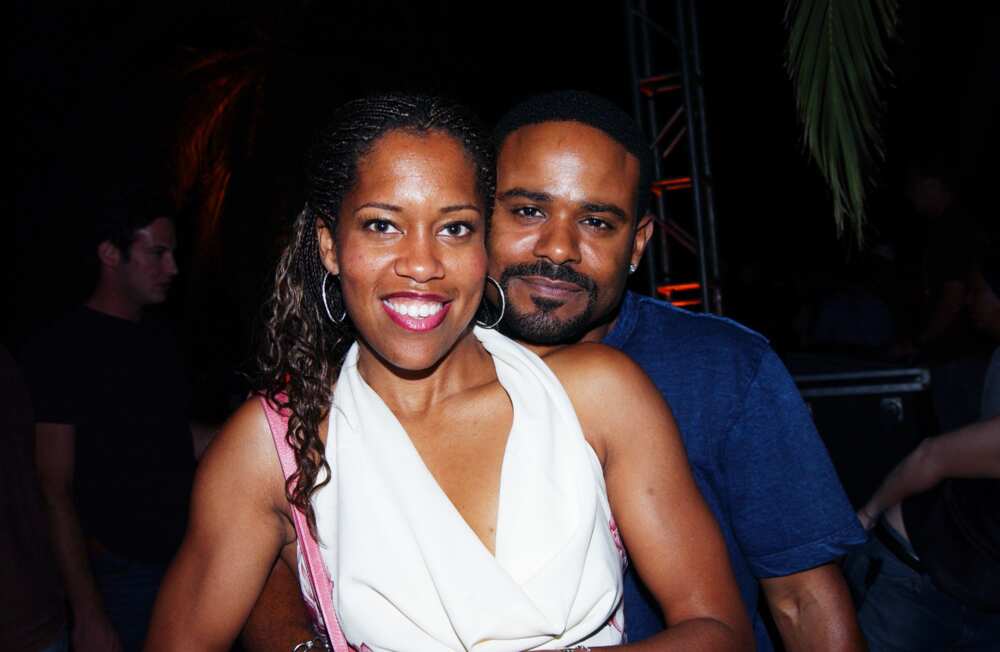 The two lovebirds made multiple joint red carpet appearances together, each supporting the other in their career. Regina King spouse stood by her when her dad was ailing with Parkinson's disease, to which he succumbed in 2009 at age 80.
Regina announced that she was divorcing her husband in 2006, and the divorce was finalized in 2007. The cause of the divorce was Ian Alexander Sr. cheating on King, with claims that he was caught red-handed with the other woman. There were also claims of drug abuse and domestic violence, but these remain unconfirmed.
The lady with whom Regina King husband Ian was having an affair remains undisclosed. Regina won custody of their son and has been raising him. Like most divorce situations, the break-up was not easy, and drama ensued between the two.
With a then eleven-year-old son to raise, this made matters even harder. There is now a cordial co-parenting relationship between Ian Alexander Regina King, which King deliberately initiated for their son's sake.
Having grown up in a broken family herself, King wanted better for her son. Her parents parted ways when she and the sister were young, and her father leaving their lives in their formative years affected them significantly.
Ian Alexander actor went out of the public eye since the divorce. In 2015, in an interview with The Chicago Tribune, King revealed that Alexander was in a relationship with a "really cool woman".
On the other hand, King has dated others such as actor Nicholas Gonzales and basketball player Quentin Richardson, though both relationships did not last too long.
She also dated actor Malcolm-Jamal Warner known from the series The Cosby Show and The Resident. This one lasted for about five years, and there were rumors of them getting married, but King countered these rumors stating that they were not engaged. Unfortunately, they parted ways in early 2013.
Their son Ian Alexander Jr. is now a college graduate and has already had a go at acting. He was cast in the movie The Snowy Day in 2016. He is also a champion for women empowerment and gender equality.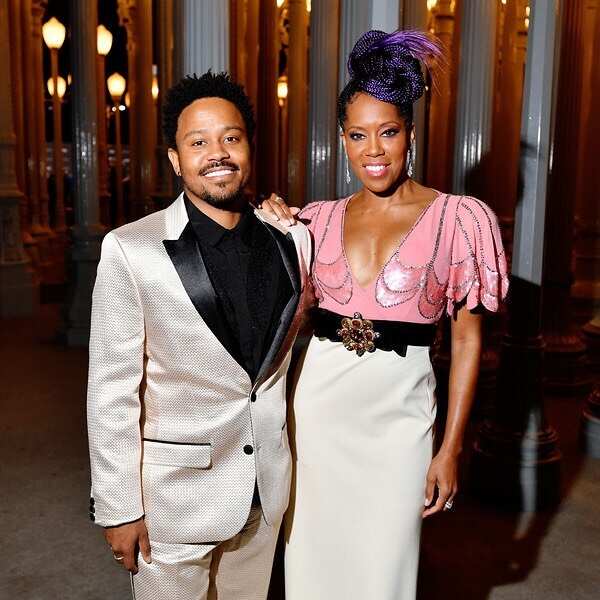 Information about Regina King
Regina became a top name when she was cast in the 1995 comedy film Friday, followed by Jerry Maguire, which promoted her fame. She then moved on to TV shows such as The Boondocks and Southland, and in these roles, her fame erupted.
The renowned actress has bagged the Emmy Award four times, two from her role in American Crime, one from the Netflix miniseries Seven Seconds, and one for her role in Watchmen.
She has also starred in other films such as Poetic Justice, Legally Blonde Two, and Ray, the drama series The Leftovers and the sitcom The Big Bang Theory. Most recently, in 2019, she won the Oscar Award for Best Performance by an Actress in a Supporting Role.
Is Regina King married?
Is the actress married, and if yes, who is Regina King married to? The actress is not married, and she has not been linked to anyone since 2013.
Ian Alexander Sr. net worth
Ian's net worth is estimated to be over $3 million. His wealth can be attributed to his successful career as an actor. His association with Regina King may also have partly contributed to his success.
King's net worth as of 2021 stands at $13 million.
Ian Alexander Sr. is a respectable man. Even with a failed marriage, he did not let that deter him from being an awesome dad to his son. He continues with his endeavors, and though away from the public eye, can be expected to make positive strides in his life.
READ ALSO: Rhonda Worthey bio: What is known about Troy Aikman's ex-wife?
Legit.ng recently published an article on Rhonda Worthey. Rhonda Worthey became popular because of her marriage to Troy Aikman. However, their marriage was not meant to last for a lifetime. Troy is a sportscaster and retired professional American Football player. He played for the Dallas Cowboys during his prime. It was then that he met her.
Rhonda is a proud mother of three daughters, one from her marriage before meeting Troy and two with him. As the ex-wife of a celebrity, she has on several occasions attracted the media's attention. Where is she now, and what is she doing?
Source: Legit.ng