Sandra Bullock net worth, plastic surgery, husband and children
She is known to be one of the richest actresses in the entertainment industry in America, a philanthropist and a producer. Sandra Bullock is the name she goes by. You know her from several movies she has featured in such as The Blind Side, Gravity, Minions, Speed, and Bird Box among others. The famous actress has an exciting career story, love life and family and all will be discussed in this article. Read on to get a glimpse of it all, including Sandra Bullock net worth.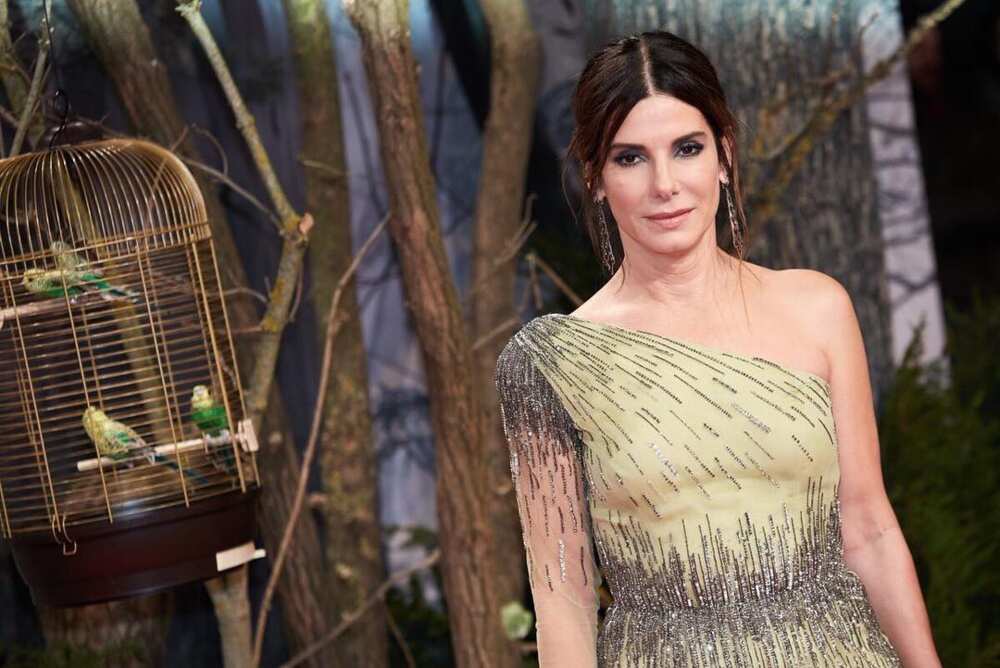 The star has made it through to become the best among thousands of female actors in the United States. She has also won herself various awards in different genres making her a big deal. Sandra Bullock net worth has also enabled her to support good initiatives in America.
Sandra Bullock profile summary
Date of birth: 26th July 1964
Age: 54 years
Place of origin: Arlington, Virginia
Nationality: American
Occupation: Actress
Relationship status: Single
Children: 2
Height: 1.17 meters
Net worth: $200 million
READ ALSO: Tracy Morgan net worth, house and family
Sandra Bullock family
Sandra Annette Bullock was born on 26th July 1964 in Arlington, Virginia. Sandra's parents were Mr John Bullock and Helga Mathilde Meyer. Her father was a part-time voice coach apart from being an employee of the army. Her mother, on the other hand, went around on opera tours. Bullock was raised in Germany and Austria for 12 years where she got to learn the German language. Sandra also has a younger sister (Gesine Bullock-Prado) who was the president of the Fortis Films production company.
Sandra's parents supported her in developing her skills in the best way they knew how. Sandra could even at times tag along with her mother to the opera tours where she sang in the children's choir. Her parents, however, passed on as the years went by. Her mother got ill with colon cancer and died in 2000 at the age of 58 while her father died in 2018 at the age of 93 years. This was a big blow for Sandra Bullock, but through the help of her family and fans, she was able to pull through.
Sandra Bullock children
Despite Sandra having numerous relationships in the past, she never had children. The powerful celebrity decided to adopt two adorable kids who she is raising as a single mother. Sandra Bullock son, Louis Bullock was adopted in 2010 right after her divorce with Jesee James whom they were to adopt the kid with. Sandra describes Louis as sensitive and mature for his age. Sandra Bullock's son is very protective of his sister Laila, conscious of his surrounding and also very kind to other people around him.
Sandra Bullock daughter Laila, on the other hand, was adopted in 2015. The charming young girl has PTSD (Post Traumatic Stress Disorder) as explained by her mother. She, however, describes her daughter as a fighter, a strong kid and one who is fearless. The two kids have become a big part of her life, and she does not appreciate it when people describe her kids as "her adopted kids" instead of "her children".
READ ALSO: Mel Gibson net worth, height, wife, children
Sandra Bullock plastic surgery claims
The beauty of the actress has been questioned by many who claim that she looks too young for her age. Rumours claim that she had surgery done to her face to maintain her beautiful skin. However, Sandra responded to the rumours as being false. She defended herself saying that she had allergies that reacted to her face and made her cheeks swollen. People are nonetheless still speculating about the non-ageing beauty wondering how she manages to keep herself looking young after all these years.
Sandra Bullock height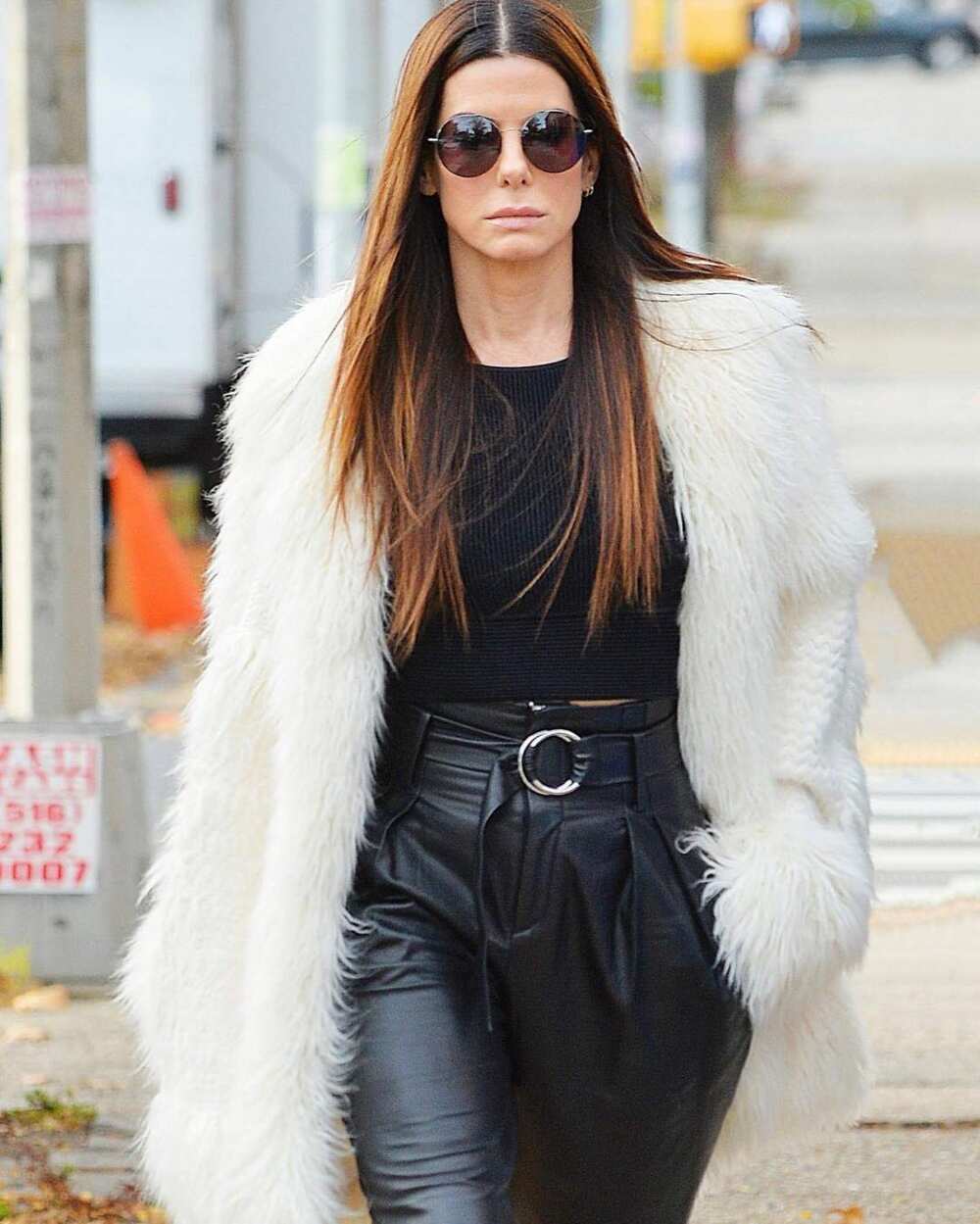 Being chosen as the most beautiful woman in 2015 and a receiver of various awards, the gorgeous actress has a height of 1.71 metres.
Sandra Bullock dating life
Sandra has had numerous boyfriends and married once. Some of her exes include:
Tate Donovan
Troy Aikman (She dated the NFL star in 1995)
Mathew McConaughey (they were co-stars in the "Time to Kill" and dated from 1996-1998)
Dweeli Zappa (Sandra dated him in 1998 after breaking up with Mathew McConaughey)
Bob Schneider (she was in a relationship with the musician from 1999-2001 in Austin Texas)
Hugh Grant (they dated in 2001)
Ryan Gosling (they met on a set of "Murder by Numbers" and dated for over a year)
Jesse James (Sandra was married to James from 2004 to 2010. They have started arrangements to adopt a kid together, but after their divorce, Sandra went on to adopt the child on her own)
Bryan Randall (he has been with Sandra since 2015. He is a photographer)
READ ALSO: Kevin Gates net worth, bio, age, height, real name, death rumors
Sarah Bullock net worth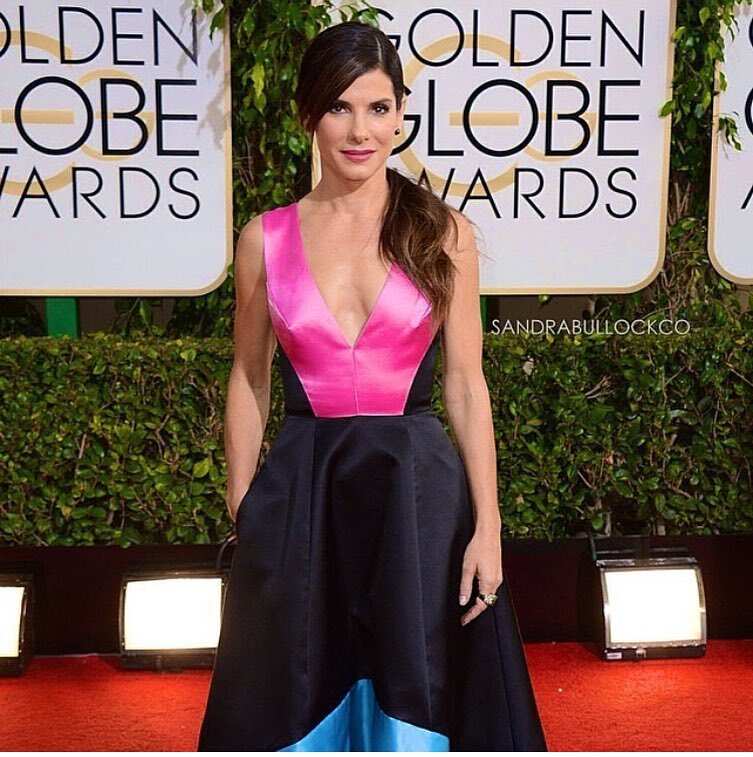 Sandra Bullock net worth is estimated to be $200 million. Sandra has featured in various films, and in each, she got a significant amount of money that has contributed to her enormous net worth. Some include:
Miss Congeniality - $17.5 million
Gravity - $77 million
The Blind Side - $20 million
Hope Floats - $11 million
Her film production company, Fortis and Films under the presidency of her sister and her father as the CEO also contributed to the success of Sandra. Some of the successful films she produced and also featured in include, Miss Congeniality 2, Armed and Fabulous and All about Steve.
Bess Bistro restaurant
Sandra Bullock has also ventured into business besides production and acting. She opened an Austin restaurant named Bess Bistro which closed on 20th 2015. She opened the Walton's Fancy and Staple which served as a bakery, a floral shop and an event planning service provider. Her lucrative cosmetic business which had her as the star endorser also brought in millions to the table.
Houses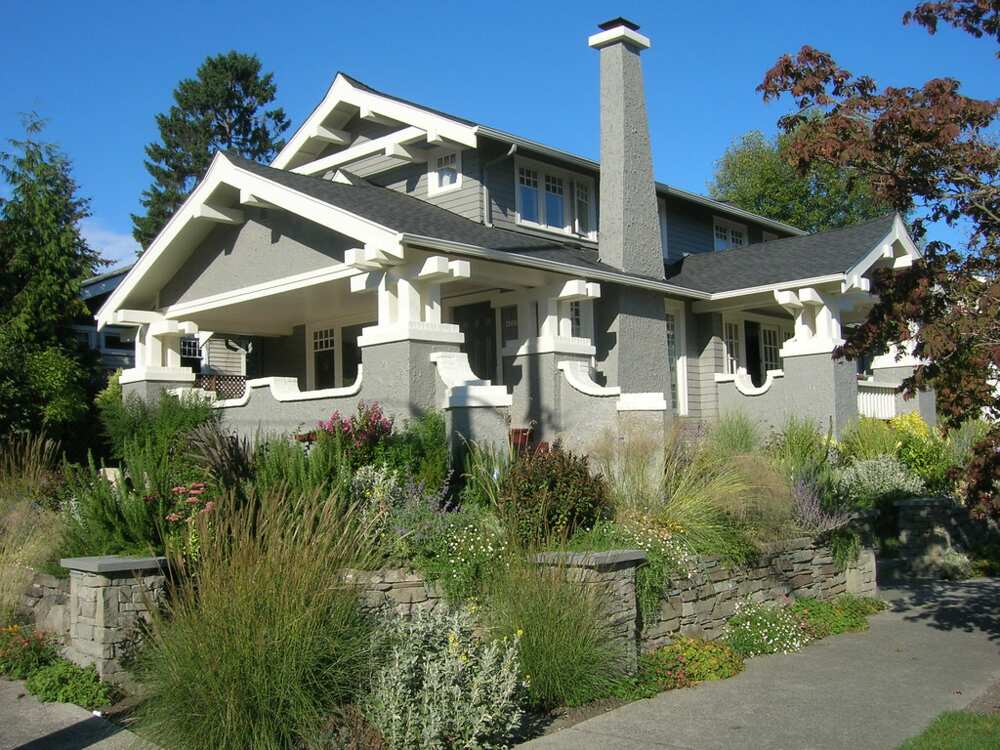 Sandra delights in living a lavish lifestyle since she can afford it and thus she has luxurious houses. They include:
Beverly Hills' home
Bullock has a house in L.A at the Beverly Hills'. She purchased it at $16.19 million in 2011. It has an excellent Los Angeles skyline view, a tennis court, pool, guest house, seven bedrooms, a gym and a film screening room.
Austin TX mansion
She also owned house in Austin TX with a swimming pool. The gorgeous house covers a 5,663 square foot yard, three bedrooms, a fireplace, master bathroom, wine cellar, hot tub, a pool, cathedral ceilings, a hiking trail, a tennis court and walk-in closets. She, however, gave up the house for sale after her divorce with Jesse for $2.5 million.
Georgia getaway
The actress owns a gateway on Tybee Island in Georgia. This house is a nearly three acres' beachfront real estate. It has cathedral ceilings, seven bedrooms, five full baths, home gym, a basketball court, standard kitchen, screened in porches, a swimming pool, a private entrance, a game room and an outdoor grill. This house is selling at $6.5 million.
Loft in Soho, New York
She also has a loft in the Soho district in the New York City. The townhome is spacious with fancy furniture, cosy house lights and has a great view of the city.
New Orleans mansion
Bullock likes to reside here part time, together with her family. She purchased the house in 2009 at $2,250,000. It is a five-bedroom house, spacious and with over 6,615 square feet in the garden district.
READ ALSO: Dude Perfect net worth, members bio, names, ages, wives
Cars
She has one of the best car collections. By checking the type of cars she owns, you can see that she is living the life.
BMW i3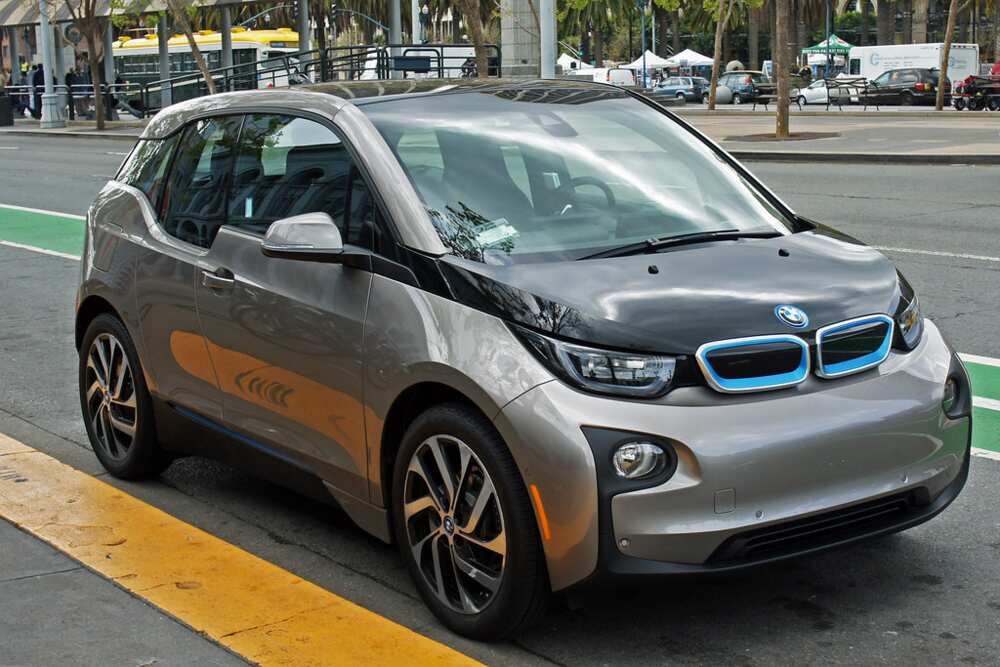 She uses the BMW to run her errands. It is a safe and secure model which provides active blind spot protection and active driving assistance. Its interior is also breath-taking with a panoramic glass roof which creates a spacious and dramatic feel. It has an engine start button, an engine size of 6592cc, its fuel type is petrol, max power of 600.77bhp @6500rpm and high mileage of 7.46 km per litre. It costs from $30,025 to $103,225 dollars.
Mercedes Benz GL550
It is a seven-seater SUV. It has a GPS navigator, rear-view camera and Satellite radio. The luxurious SUV is also completely blacked out and has walnut wood covering its interior parts. The cost of this car is about $90,000.
Audi A6
An Audi A6 is a five-seater automatic sedan with a length of 4933 mm. It has an engine of 1968cc and a max power of 187.74 bhp@3800-4200rpm while its fuel type is diesel. This model also has automatic climate control, an engine stop button, anti-lock braking system, alloy wheels, a passenger airbag, a driver airbag, power steering and air conditioner. The price ranges from $46,200 to $70,900.
Range Rover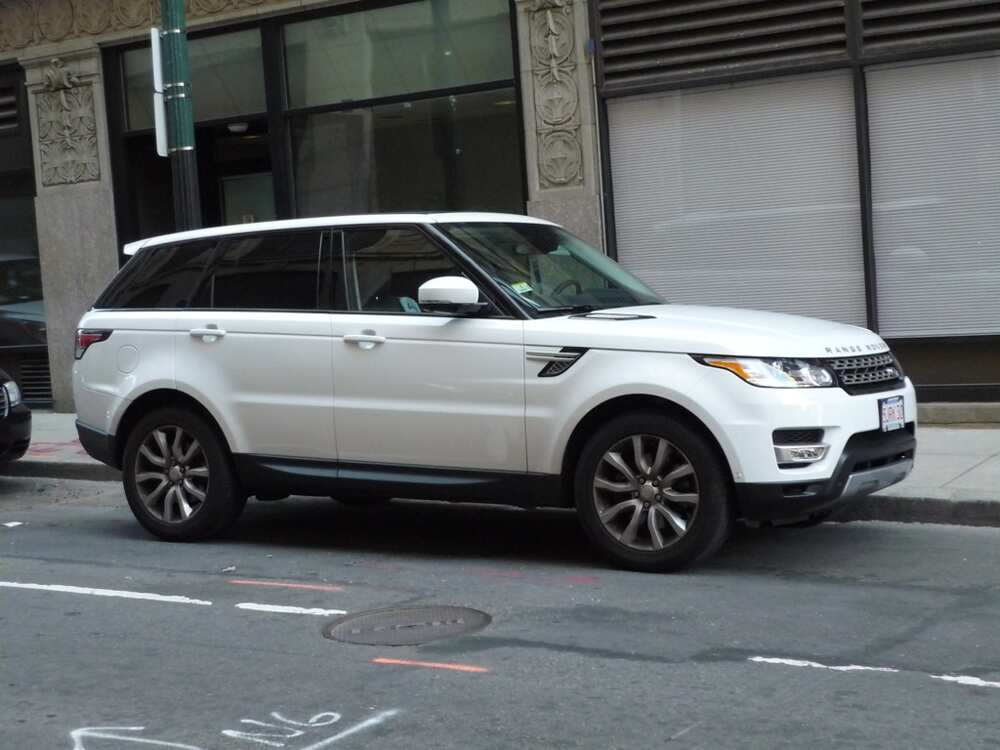 Sandra Bullock also has a Range Rover whose price is estimated to be around $85,650. Range Rover is one of the first cars to combine luxury with refinement. It has both passenger and driver airbags. Its seats have a rare executive seating which entails cooled massage seats for those on board. It also has led headlights.
Social support
Her money and financial capability enable her to be of help to others. Sarah Bullock donated $1 million to some of the natural calamity victims in America as an American Red Cross supporter. Such include the Tsunami in Asia, the Haiti earthquake victims and to the Hurricane Harvey victims.
Sandra Bullock net worth places her at a high rank in America. The roles she has played in films have made her appear on lists of the richest women such as Forbes list of richest women in entertainment as number 14 and also in the Guinness book of records as the highest paid actress in the world in 2012. She has also received various awards and numerous nominations as best actress in a couple of her movies. These include Academy Awards, Golden Globe Awards, Satellite Awards, Saturn Awards, Screen Guild Awards, Critics Choice Movie Awards, BAFTA Awards, Nickelodeon Kid's Choice Awards, and People's Choice Awards.
READ ALSO: Dave Matthews net worth, house and family
Source: Legit.ng