Actress Amanda Blake bio: net worth, children, spouse, cause of death
Do you like old films? By old we mean the movies of the 50s where gentlemen smile mildly smoking a cigarette and ladies giggle joyfully showing their modest dresses with slightly covered knees. They dance gracefully listening to saxophone music, and everything looks so idyllic that it is difficult to stop admiring these charming ladies. A woman who played one of such lovely ladies is Amanda Blake, and she was both a real acting professional and a charming woman. If you want to know who she actually was, read this article till the end.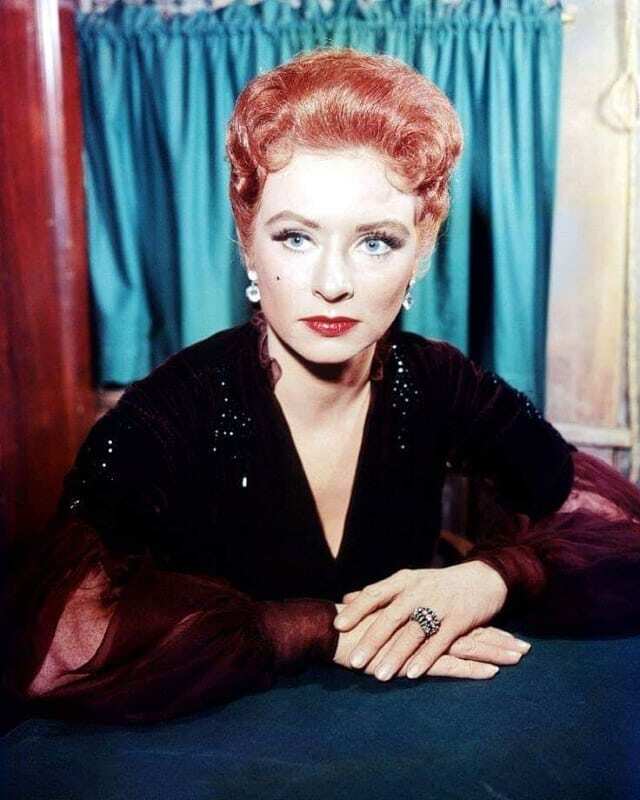 American cinematograph always was the leader among other countries cinema industries. Hollywood in California attracted young and ambitious boys and girls from all around the country. Amanda Blake was not an exception. So what was so special about her acting and life? Why does the world admire her black and white movies with no special effects in the era of graphics and dazzling special effects? You will find answers to these questions below.
Who is Amanda Blake?
First of all, this beautiful woman is an actress. It has been her main occupation for years. One could see her in such movies as:
Cattle Town
Gunsmoke
Miss Robin Crusoe
Lili
Glass Slipper
Tattletales
Brothers
The Red Skelton Show
China Corsair
Alfred Hitchcock Presents
A Star Is Born
Never Trust a Gambler
Smuggler's Gold
The Family Secret
The Adventures of Hajji Baba and many others.
Her work was extremely productive, and therefore Amanda Blake net worth was estimated at $500 thousand at the time of her death in 1989.
This actress is also a great animal lover. All people at least once have heard the name of the organisation called PAWS. Volunteers from this organisation help animals all around the world. Sometimes they find new homes for cats and dogs or donate to support wildlife.
Amanda Blake was a person who has contributed to the creation of this organisation. In 1967 she met Pat Derby (a co-founder of PAWS) during "Gunsmoke" filming. Pat worked as an animal trainer on the set and Amanda had a role of Miss Kitty. When in 1984 PAWS was founded, an actress donated a lot to the organisation and even left decent material support to the company when she passed away: she left her estate, a $400,000 home in Los Angeles, to Derby's animal refuge.
She also had 32 animals on her Phoenix property, including cheetahs, a lion and a kit fox. Today people may see Amanda Blake Memorial Wildlife Refuge as a reminding about this lady's good actions. It is situated at Rancho Seco Park, 14440 Twin Cities Road, Galt, California and is opened according to the season schedule. They also accept donations to help animals and need any help to save the natural habitat of those who are in danger. So if you want to become a part of Amanda Blake team and continue her work, you are welcomed.
Among her other awards and achievements are:
She was one of the co-founders of the Arizona Animal Welfare League (AAWL);
She was a board member of the Humane Society of the United States;
She was awarded a 'Courage Award' by the American Cancer Society.
What are Amanda Blake biography facts?
Amanda Blake was born on February 20, 1929, in Buffalo, New York, USA. Not all people know that her birth name was Beverly Louise Neill.
Amanda Blake bio is filled with ordinary facts about an average girl:
Her father was a banker, so the family did not have to live from hand to mouth;
There is no information about Amanda Blake sister or brother. Therefore, she was an only child in her family;
She finished Claremont High School, but dropped out of Pomona College to become an actress;
Her first film was Stars in my Crown (1950) where she played Faith Radmore Samuels.
Such calm early years are however followed by personal life full of emotions and bright career.
What is known about Amanda Blake's personal life?
Perhaps all artistic people are incredibly emotional and cannot be with one person for a long time. Therefore, Blake had four husbands and after all, ended her life unmarried. Amanda Blake spouse number one was Don Whitman, then Jason Day; the third one was Frank Gilbert, and the last one was Mark Spaeth.
It is quite a normal situation if you ask "did Amanda Blake have children?" But the answer is No. Amanda Blake children and at the same time continuation of her talent and implementation of her beauty were not destined to see the world. She consecrated her life to four men, and one of them even managed to make her a very unpleasant surprise, unfortunately. So if you want to know what has happened, keep on reading!
Why did Amanda Blake die?
Amanda Blake was a beautiful woman and seemed too young to die. So many people often ask "how old was Amanda Blake when she died?" It happened in 1989 when she was 60 years old.
Amanda Blake death was a tragedy for many people. The star died in Mercy General Hospital in Sacramento, and the reason was AIDS with related symptoms of liver failure and CMV hepatitis. As it is known AIDS can be transmitted through unprotected coitus, from mother to child or through blood injections (those who take drugs often become AIDS victims). Supposedly, Amanda got this terrible illness from her last husband Mark Spaeth as long as he died at the age of 45 from AIDS (just a year after their divorce). Later a city council member revealed the details about the marriage:
"They had been good friends for years. The general perception was that Amanda was sort of down and out, in some financial difficulty, and that was the reason for the marriage. Mark was fairly well-off. He was definitely perceived as being gay. Mark was accepted as being gay, and his close friends were known to be gay."
Amanda Blake was not only a talented actress but also a kindhearted personality. She was a woman who looked for love all her life and died when she should have lived more. Her biography helps people to keep in mind that this wonderful and charming lady, better known as red-haired Miss Kitty, existed and made this world better and brighter.
Source: Legit.ng