Elijah Blue Allman biography: Age, height, net worth, wife
Elijah Blue Allman is an American rock music vocalist, instrumentalist, and painter. He is the son of pop icon Cher and rock band founder Gregg Allman. Elijah Allman is the only one of Cher's children who followed their mother's footsteps by pursuing a career in music. He has worked hard to make a name for himself in the American music industry outside his mother's fame.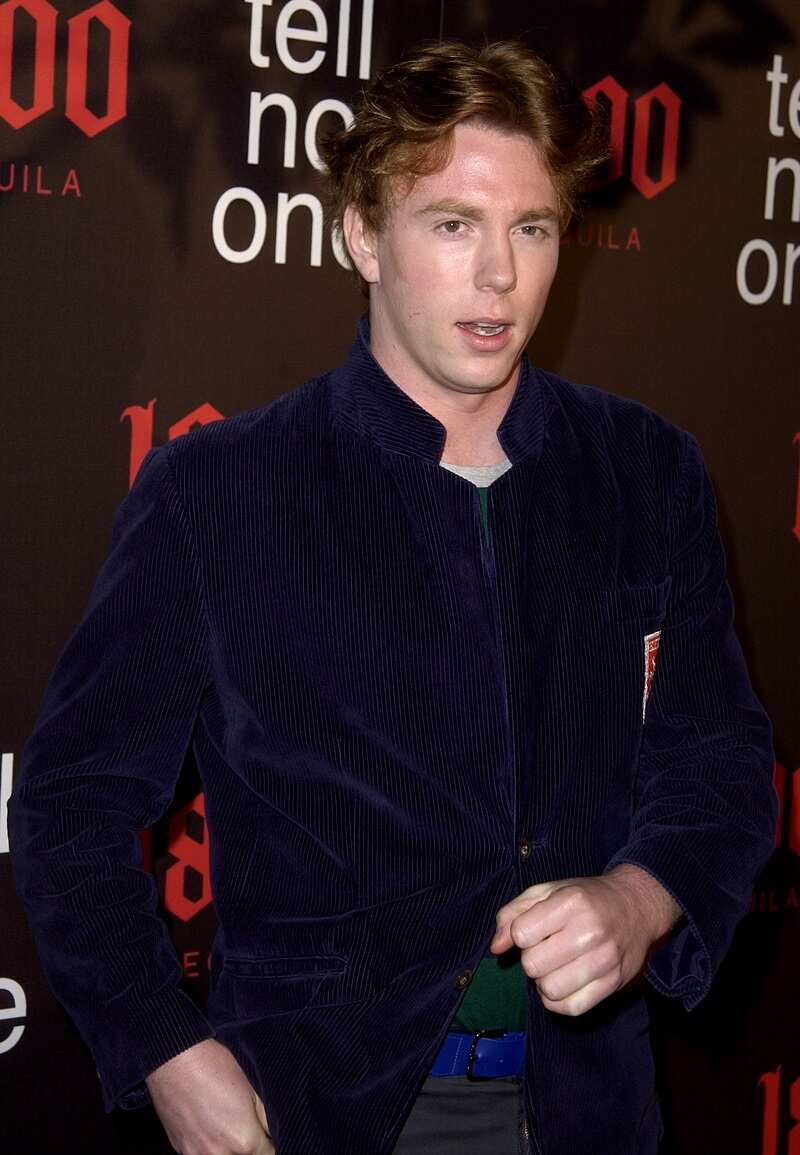 Here is everything we know about Cher's son.
Elijah Blue Allman profile summary
Name: Elijah Blue Allman
Also known as: Phillips Exeter Blue I
Birthdate: July 10, 1976
Birthplace: Beverly Hills, California, United States
Age: 44 years (as of 2020)
Height: 6 feet 1 inch (185 cm)
Nationality: American
Sun sign: Cancer
Spouse: Marieangela 'Angie' King
Occupation: Singer, guitarist, painter
Background and early life
Elijah Allman was born in Los Angeles, California, to the famous Goddess of Pop, Cher. His father, Gregg Allman, was a musician and founding member of the Allman Brothers Band.
His parents divorced in 1979, and Gregg died from liver cancer on May 27, 2017.
His maternal grandmother is Georgia Holt.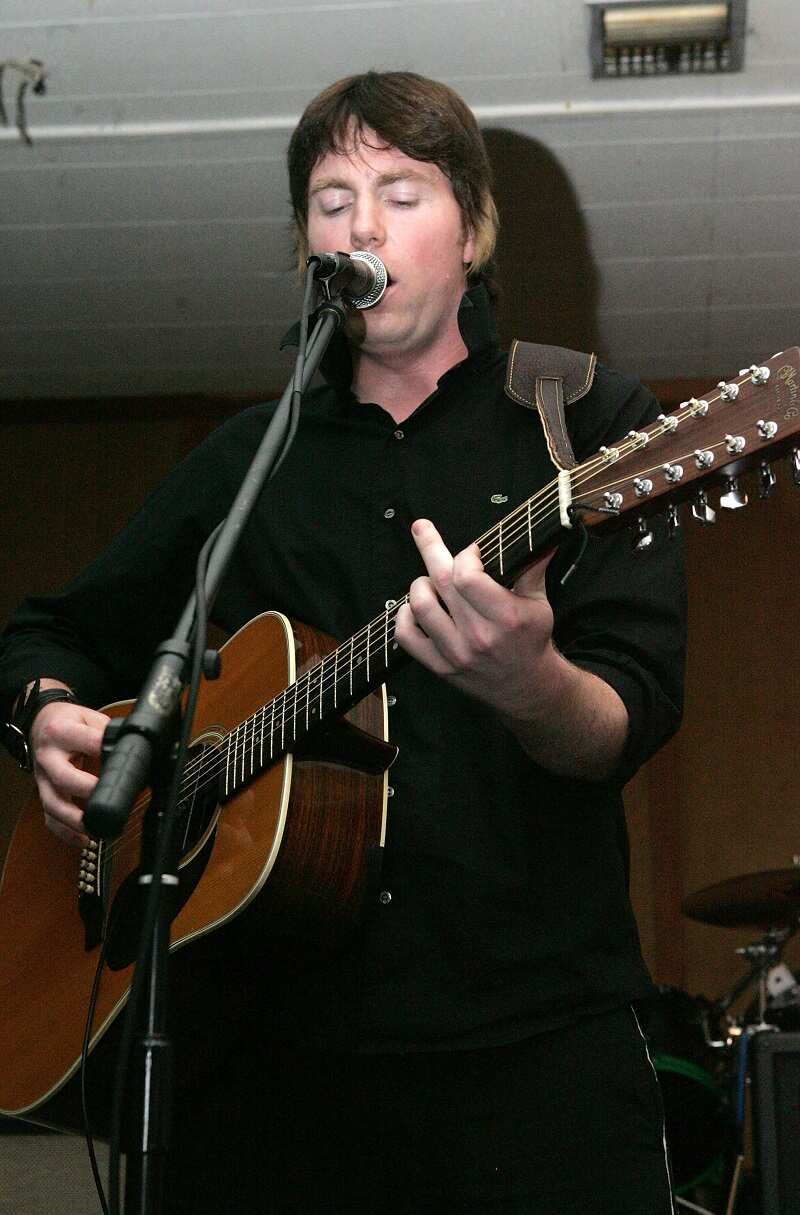 Elijah Blue Allman siblings are Devon Allman, Chaz Bono, Delilah Allman, Layla Allman, and Michael Allman.
He has one half-brother, Chaz Bono, from his mother's side, and four half-siblings, Delilah, Michael, Layla, and Devon Allman, from his father's side.
His half-brother Chaz Bono is a transgender male who was formerly named Chastity Bono.
How old is Elijah Blue?
As of 2020, Elijah blue Allman age is 44 years.
Body measurements
Elijah Blue Allman height is 6 feet 1 inch.
What does Elijah Blue Allman do for a living?
Cher son is an instrumentalist and singer. He is the founder of the heavy metal band Deadsy.
Elijah Blue Allman fell in love with music at a very young age, having been exposed to the craft through his parents being musicians and having friends who are also into music come around their family home when he was a child.
At the age of 13, Elijah got his first guitar as a gift from Gene Simmons, the bassist of the rock band KISS.
Is Elijah Blue in Cher's band?
Blue is not a member of Cher's band, though he went on to tour with his mother Cher as a guitarist when he was 13 years old.
Also, he featured as a guitarist in his mother's music video for the song If I Could Turn Back Time in 1989.
In 1994, Blue was unsuccessful in his attempt to join the rock band Nine Inch Nails as a guitarist. The following year, he gave himself the stage name Phillips Exeter Blue I and formed the heavy metal band Deadsy.
He is Deadsy's lead vocalist and guitarist. Other members of the band are drummer Alec Püre, synthesizer Dr. Nner, Z-Tar player Carlton Megalodon, and bass player Jens Funke.
The band has released three albums so far: Deadsy (1996), Commencement (2002), and Phantasmagore (2006).
After Deadsy went on an infinite hiatus in 2007, Blue Allman launched a solo career. He titled his solo project Elijah Blue and the Trapezoids and released three demos on his MySpace page in 2008.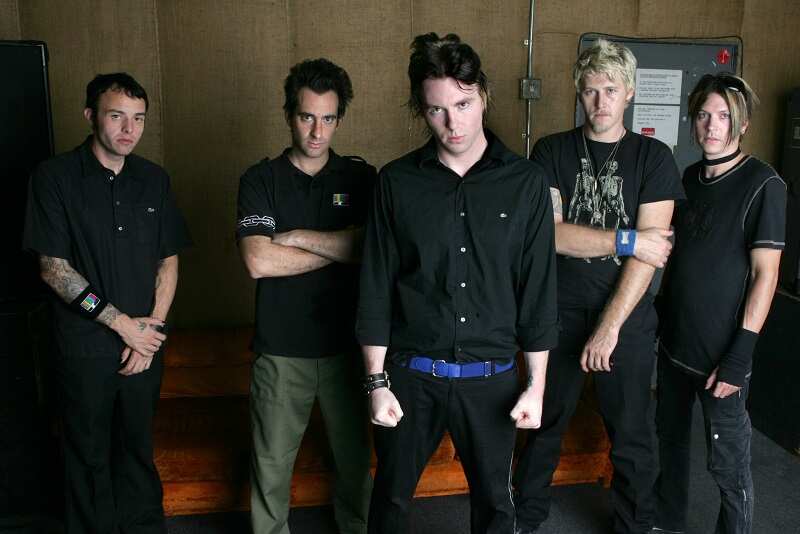 He has collaborated with other rock bands like Coal Chamber, Thirty Seconds to Mars, Sugar Ray, and Korn.
Since 2014, Allman has been hinting at the return of Deadsy to the rock music scene soon, and on July 14, 2020, the band announced its comeback on social media.
In the social media post on Tuesday, July 14, the band wrote,
We've been labouring for the last two years, as the clarion call of Deadsy has brought us back into a state of making. We could not be more pleased with the yield and its energy.
Our forthcoming album and 3rd release, entitled Subterfugue (Sub-tur-fyoog), will begin its preliminary campaign of content this summer, with the first single and video coming this fall and the album in early 2021.
We know some of you have been waiting a long time for new music and imagery, and we are elated to satiate that desire. We also know some of you are experiencing us for the first time....to that we say, welcome to the hyper-vivid, welcome to the vicious-neutral...welcome to Deadsy.
Elijah Allman's talents do not end with music; he is also a painter. His inaugural exhibition titled Step-and-Repeat was held in April 2010 at Kantor Gallery.
His second exhibition in 2010, titled Stuff of Legends, was held at the Madison Gallery in Malibu in August.
What is Elijah Blue Allman net worth?
Cher son has a net worth of $15 million.
Who is Elijah Blue Allman wife?
Elijah's wife is Marieangela 'Angie' King. She is also an artist, and her stage name is Queenie. They met through a blind date while he was treating Lyme disease in Germany. They fell in love pretty quickly.
The lovebirds got married on December 1, 2013, in their home in Beverly Hills, California. The couple eloped to get married without Cher being present because she did not acknowledge or congratulate Elijah when he got engaged to Queenie.
When Elijah was asked why he eloped and did not invite Cher to his wedding, he said,
I wasn't going to wait for anyone's approval and congratulations, just like I've never waited for any of that my whole life. The way I eloped with my wife is the same way I've done everything I've ever done. I don't know any other way, and we knew it was the right time.
I've always been the black sheep of my family. The reason being we just have different value systems, and we just have a different mentality, and that clashes a lot. We have lots of ups and downs, and right now isn't the best time. Had we been getting on a little bit better along, maybe it would have been different.
Cher, in return, decided not to invite her son and his new bride to her family's Christmas celebration at her house, which resulted in an angry Twitter rant from Elijah.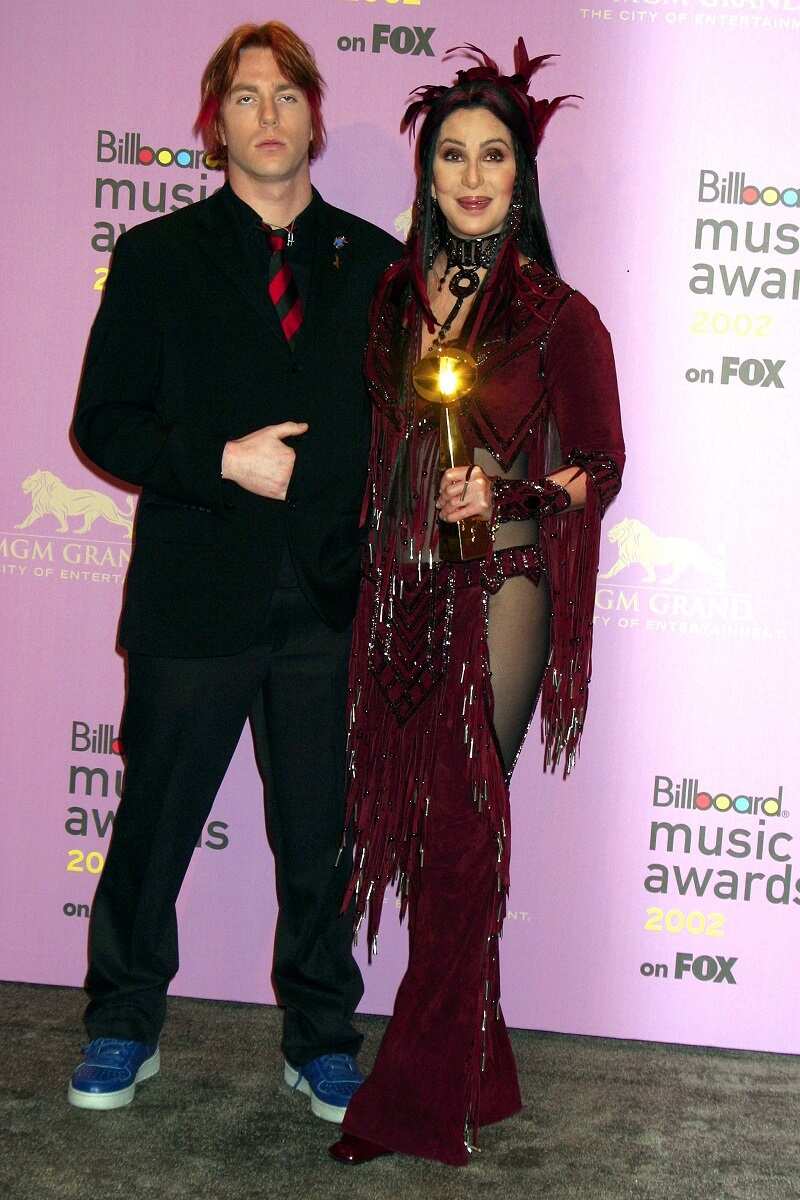 Cher and Elijah Blue Allman have had a history of misunderstandings and not talking to each other for some time.
Blue revealed in his Twitter rant in 2014 that his relationship with his famous mother became affected after he was sent to boarding school at seven years old.
He also revealed that he and his mother did not talk for years after he created his band.
While talking about his childhood in the social media post, he revealed that he started taking dr*gs at the age of 11. He suffered a life-threatening overd*se many times and had to go through rehab.
Blue Allman also claimed that his mother did not take his Lyme disease diagnosis seriously. He further described suffering from the disease as the closest to death he has ever been.
Is Elijah Blue Allman still married?
Blue is still married to his lovely wife. They have been married for over six years and are still going strong.
Marieangela 'Angie' King is an English singer who is part of a German pop band which is signed to her husband's record label Trankilo.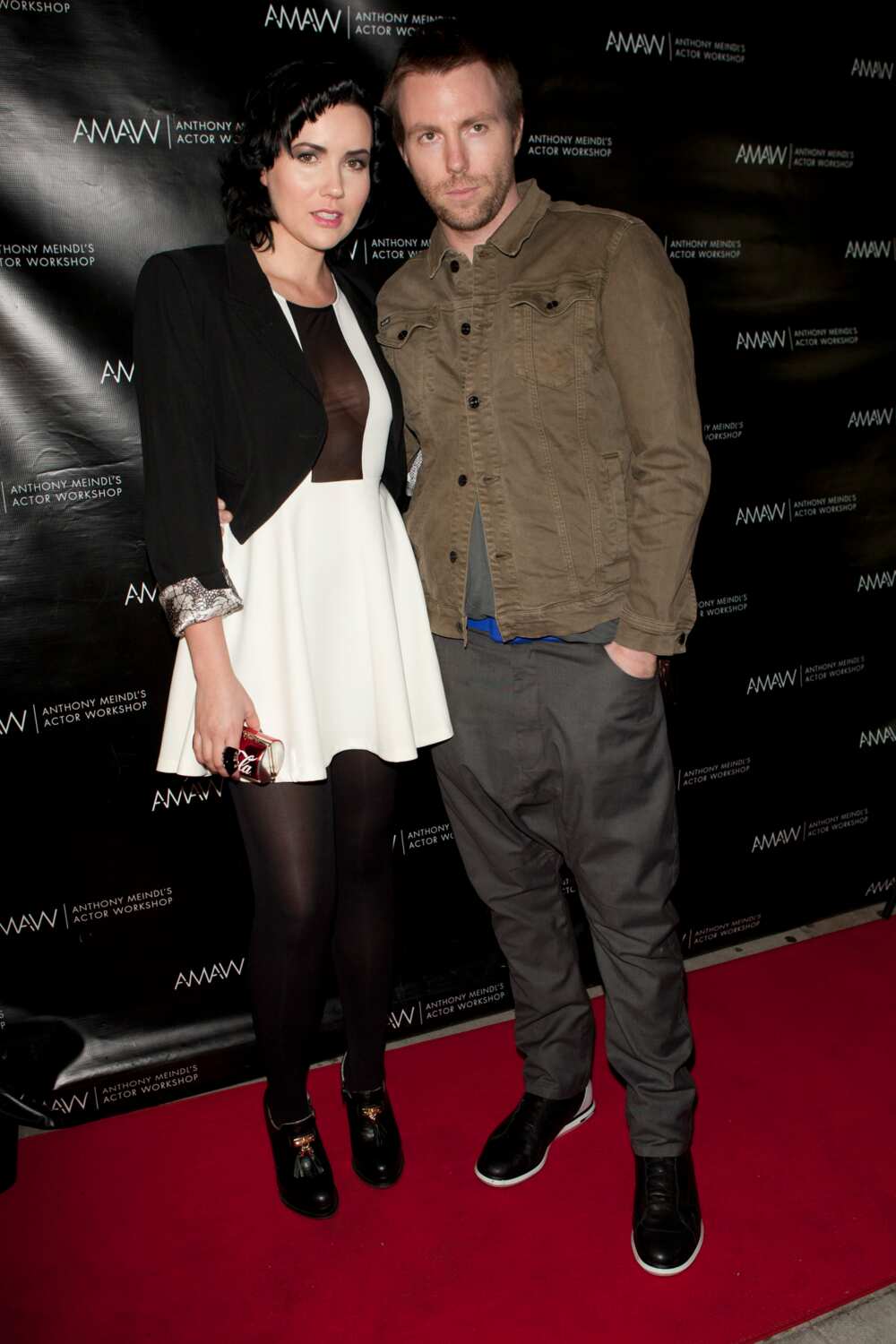 Before getting married, the Deadsy band leader reportedly dated celebrities like Bijou Phillips, Heather Graham, Kate Hudson, and Paris Hilton.
Elijah Blue Allman is an American rock musician and painter who, despite being the child of pop music legend Cher, has worked hard to make a name for himself in the music industry.
READ ALSO: Demetrius Shipp Jr biography: Age, height, father, net worth
Demetrius Shipp Jr. is an American actor who portrayed the late rapper and actor Tupac Shakur in the 2017 biopic All Eyez on Me.
Playing Tupac in the lead role in All Eyez on Me is Demetrius's first-ever acting role, and he became famous right after the role. Want to find out more about Demetrius Shipp Jr, his family, net worth, and what he is up to in his career currently? Legit.ng has all the details.
Source: Legit.ng